Packing List Day Hikes – What is in my Backpack?
|
Quite often I get asked what I have in my backpack on my day hikes. It is of course different per person but a lot of things that are in my backpack are good to have with you. That is why I make this packing list day hikes for you.
What's in my backpack if I'm going on a day hike of 15 to 30 km?
Packing List Day Hikes
I also made a packing list for pilgrims: Packing list for pilgrims
Every walk is either a succes or a totall fail with the basics that you have. If you don't have good shoes and this distracts you on your walk, you can't fully enjoy your surroundings and the time you spend outside. So also here: Of course it starts with a good backpack! Make sure you have a fine backpack that fits your body and where the load of the backpack is not on your shoulders… Make sure that some of the weight also rests on your hips.
Backpack Nomad Barite 25 lt
Lately I walk with my 25 litre bag during day hikes within the Netherlands. I've been able to buy this bag at Ibood (not in England available anymore unfortunately) and if you look at it regularly, it's a regular offer. It's the Nomad Barite 25 and I'm also very happy with the color. I really don't like grey, black and dark colors!
There are different compartments in the backpack that can be used in different ways. I had to get used to it for a while but now I really like it. I also had this backpack with me on my long distance hike in Norway: the St Olavsleden on which I walked for a few days.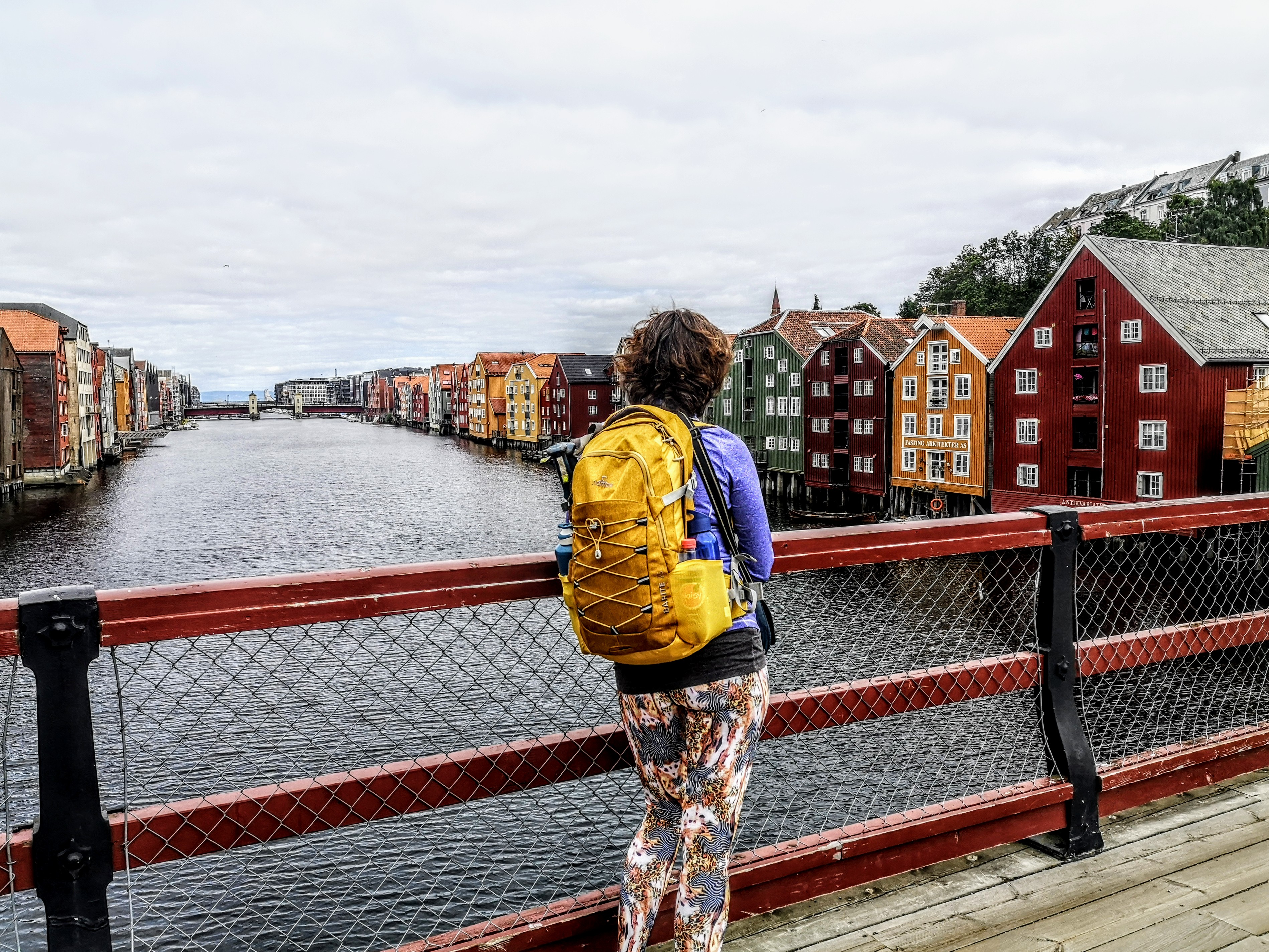 Electronics
Of course, I always have a smartphone with me. Lately I've been hanging it from a shoulder strap with a small bag. I can easily take it out and put it back in. I want to be able to take pictures easily and quickly on the way so this is a must for me. If I have a camera with me it is most likely hanging on the waistband from the backpack around the camera. I don't have a big camera but carry a small digital camera.
If you listen to music along the way, your ipod will be here too. I have it with me sometimes but in general I don't listen to music on the road. Because I like to hear everything around me and also for safety reasons it is better to keep your ears open.
Windjack
In case it gets a little fresher. I also often pack a long sleeve shirt or even a training jacket. You just don't want to be cold, do you? If you sit still for a while to eat something you just have to put on something. You sweat a bit and when you sit still you cool off quickly. Especially if there's a breeze…
Buffy
You can use it for different purposes. I had one on the Lee Trail around my head like a sweatband… It was pretty hot there too!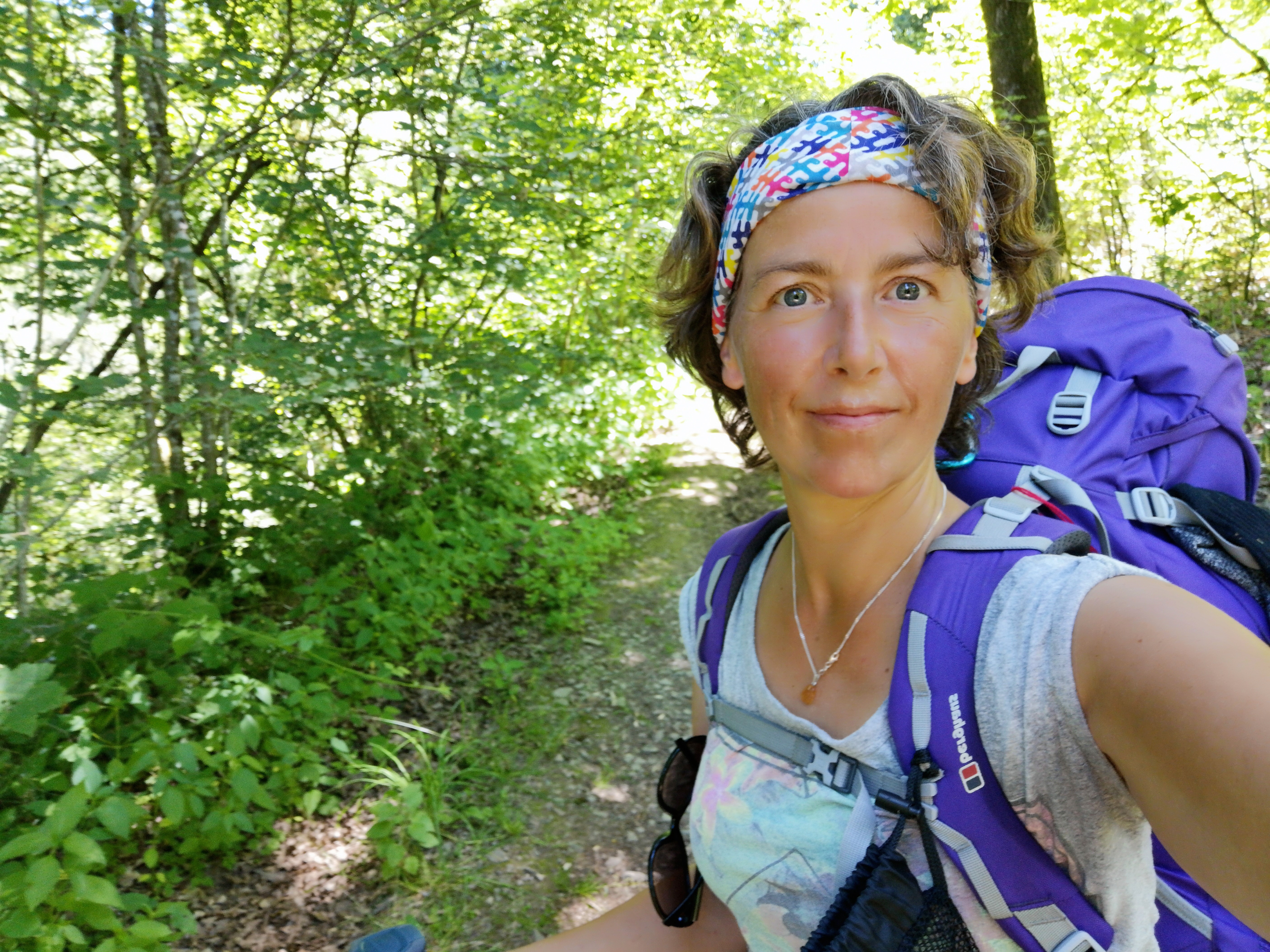 But when it's a bit windy it's very nice to just put it around your neck and take all the wind out of your neck. Recently we also have one from the police which I am allowed to wear during my work. So happy with that!
Extra pair of socks
The packing list day hikes also includes an extra pair of socks! When I take a break I always take off my shoes. I want to walk with dry feet as much as possible so I dry them in the meantime. If necessary I just want to be able to change socks. Then you get back in your shoes as if you were just starting your day hike 🙂
Energy bars / Fruit / Bread
Enough energy is a must of course. If you get hungry somewhere along the way, you should be able to get energy quickly. Energy bars are always in my bag. Besides that I often have a banana or apple with me and of course a healthy Dutch sandwich with cheese!
During the Camino I got the tip to eat at least one banana every day for the calcium. This is good for your muscles and can prevent muscle cramps. So for your hiking days, a banana is very welcome!
Packing List Day Hikes
Sarong / Quick Dry Towel
Just to clean something with, to dry it or to sit on the roadside if you can't find a bench. If it's too hot and you get burned it can give you shade etc. I already used my towel and sarong for so many different purposes while on the road! A must in my backpack during day hikes but also during long distance hikes or on my backpack trip!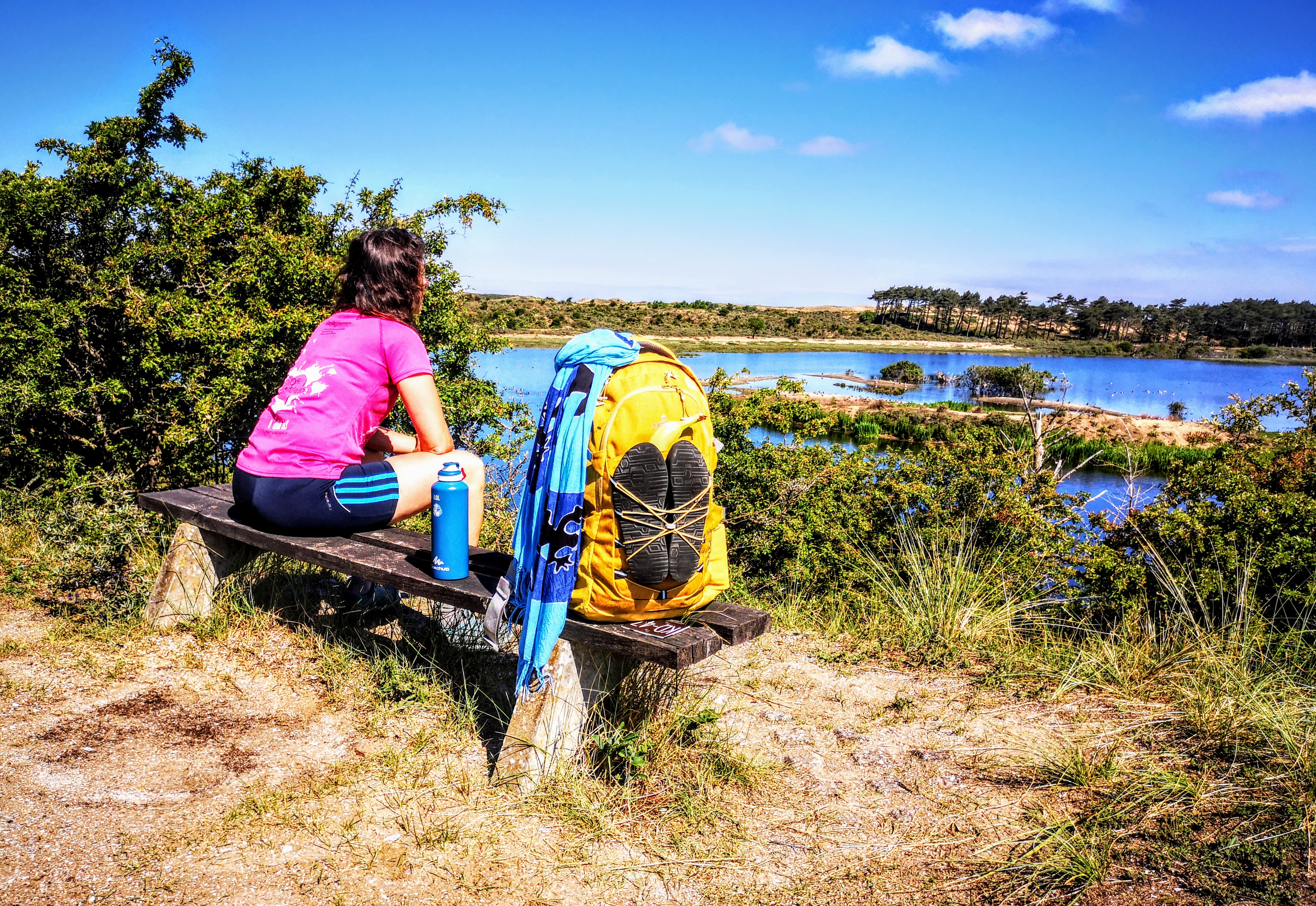 Water 1 or 2 bottles of 0.8 lt or a liter
You can never carry enough water with you. Of course hydrating your muscles is also a must. You never know if you will come across a place on the road where you can refill and so 1.5 to 2 liters is what you should definitely have with you. The bag I have with me has a compartment on both sides in which you can easily put your bottle.
Backpacks that are not so focused on hiking or travelling do not have these compartments on the side. I recommend that you pay attention to this when purchasing your bag. You don't want to have to stop every time and take the backpack off your back for a sip of water.
Of course you can choose to put a camelbag in your backpack. This is on the back of your backpack and is incorporated into it so that you can drink easily water via a spout. What is difficult about a camelbag is to refill it on the way. You have to pack your bag empty or almost empty to be able to put the camelbag back in. What's also difficult is to know when you're almost out of water.
First Aid kit
Also in this packing list day hikes is a small first aid kit. If you walk in nature it is useful to have some things with you if you have a wound or tick. So plaster, some bandages, a tick pen and antiseptic cream is good to have with you. I have to say, I've never used it before…
At least what I always carry with me is tape to tape off a toe or heel in case I feel a blister coming. And I've used it quite often!
What I can't do without is lip balm.
You'll find it in my backpack, coat, car and working trousers 🙂 In fact, wherever you find me!
Various
Of course I have a wallet with me. Generally I have sunglasses with me. If I don't wear them, they are in my hair or on one of the handy loops on my shoulder straps. I always have a bunch of keys somewhere in the bag (of my house / car) Then I generally also have my selfie stick with me. Not so much to make selfies but I use them as a standard and as a remote control. I can connect it to my phone by bleutooth and then put it a few meters away.
To take a yoga picture or just a nice picture where I'm in the pic too.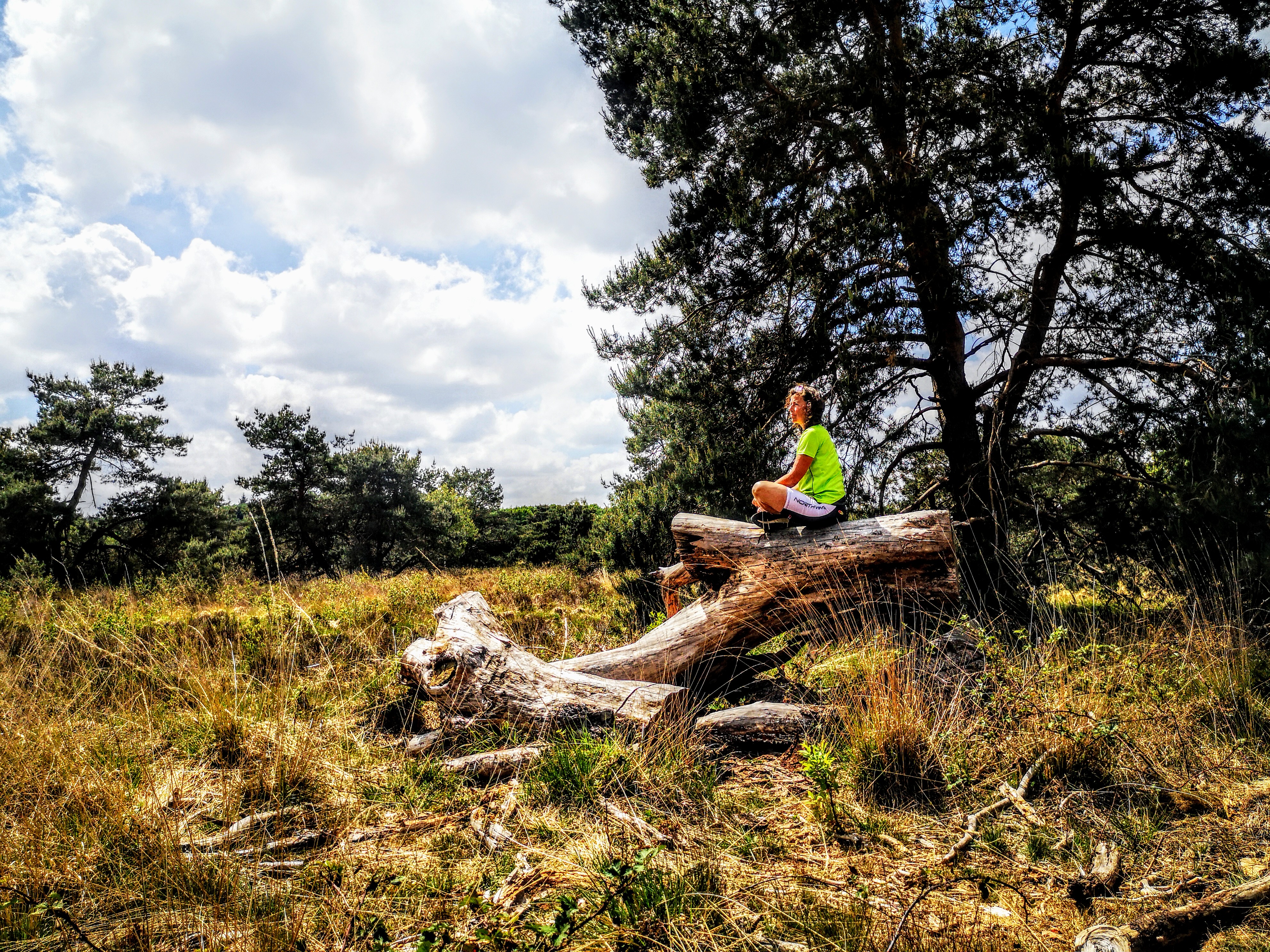 After these tips for your packing list day hikes you are well prepared!
Now you want to make nice daytrips too, right?
Do you share this packing list day hikes for others?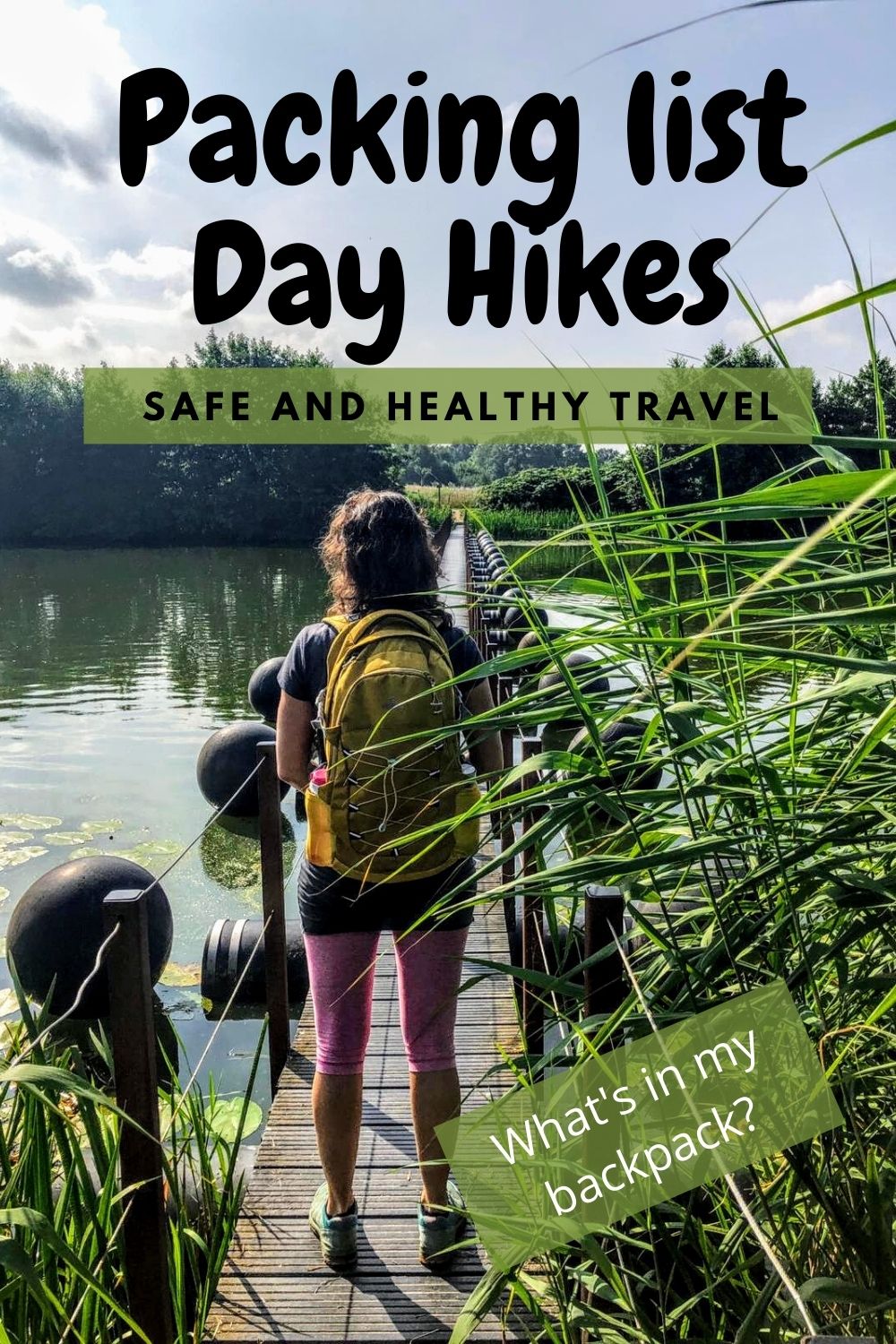 Let me share some inspiration for day hikes!
Hiking in the Wadi Shab – Oman
Hiking the Las Tres Cruces – Medellin, Colombia
Hiking the N70 – Rijk van Nijmegen – The Netherlands
Hiking to the Summit of Mt Pulag – The Philippines
3 short Hikes in the Engbertsdijkvenen – The Netherlands
Or go hike for a longer time and do a Camino!!
I hope you enjoy this wonderful world as much as I do!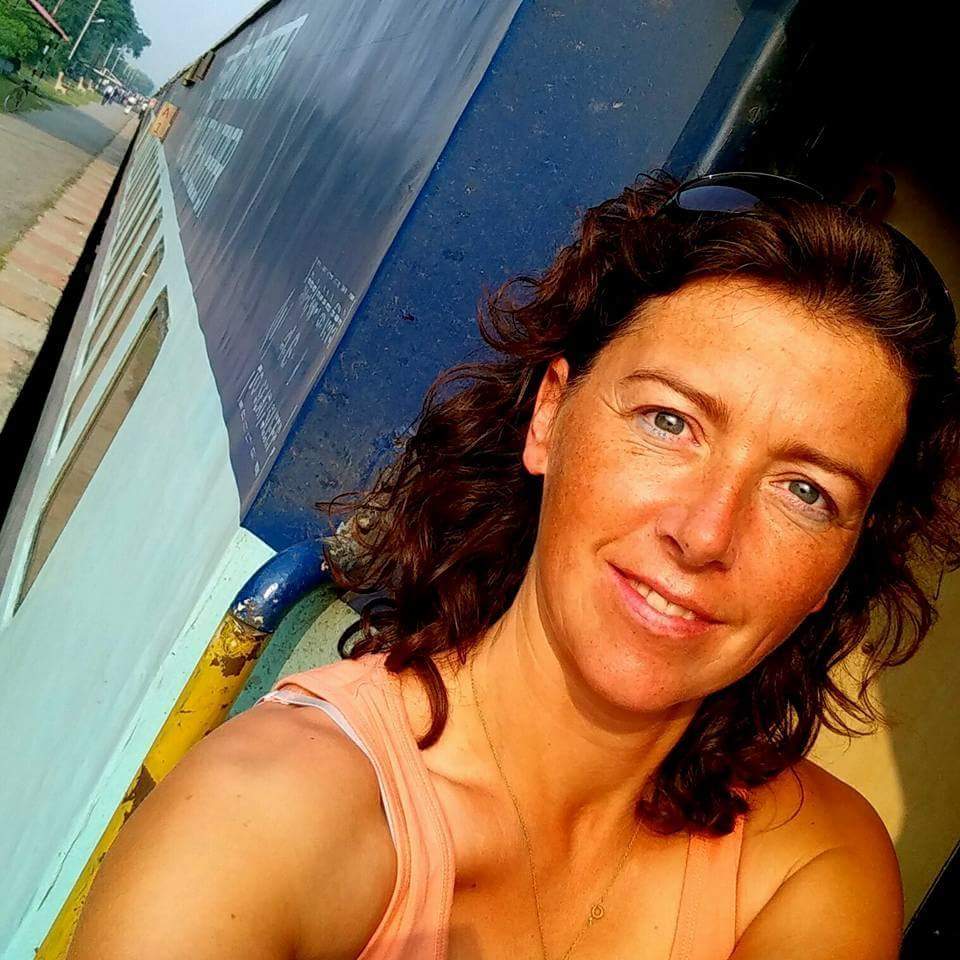 Jacomijn is een politieagent uit Nederland die jou graag laat zien hoe je veilig, actief en gezond de wereld kan over reizen. Safe and Healthy travel is a MUST