Visit the Ghost town of Kolmanskop, Lüderitz & the Wild Horses of Aus – Namibia
|
During my tour in Namibia, I also spent a few days in Aus. I stayed at Klein Aus Vista and from there I explored the area. I stayed for three nights on the remote Klein Aus Vista Desert Horse Campsite, where I spent my first night alone on a campsite. On the first day, I packed up my tent to drive to the ghost town of Kolmanskop. Of course, I also visited the German town of Lüderitz and checked whether I could spot the wild desert horses in the Namib-Naukluft Park. On the second day, I went for a beautiful walk in the area and relaxed at the lodge's swimming pool.
Visit the Ghost city of Kolmanskop, Lüderitz
& the Wild Horses of Aus – Namibia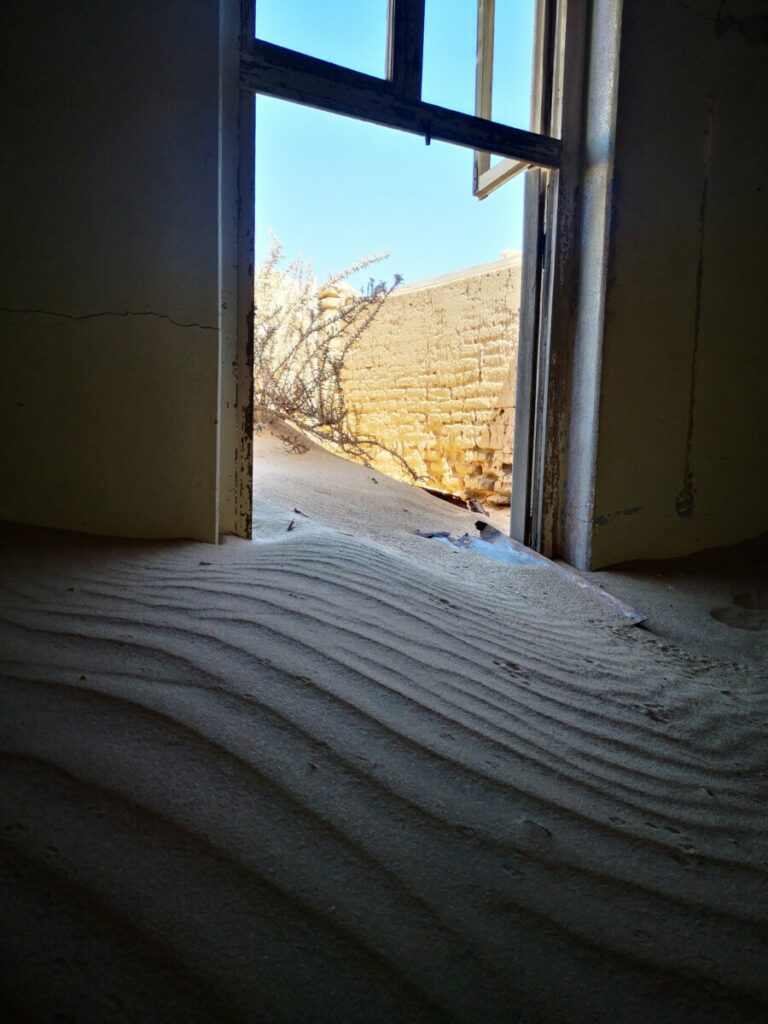 I had just started my 10-week road trip when I arrived here. After I reported to the lodge, they explained to me how I could get to my campsite. It was a few kilometres away, hidden between the hills, and I was told that I could make beautiful walks from there. When I had found my designated campsite, I started to explore the area and look at my purchased folder. There were a number of walks that I could do well and I started that day with a walk to see the image of the horse, stones inlaid in the desert soil.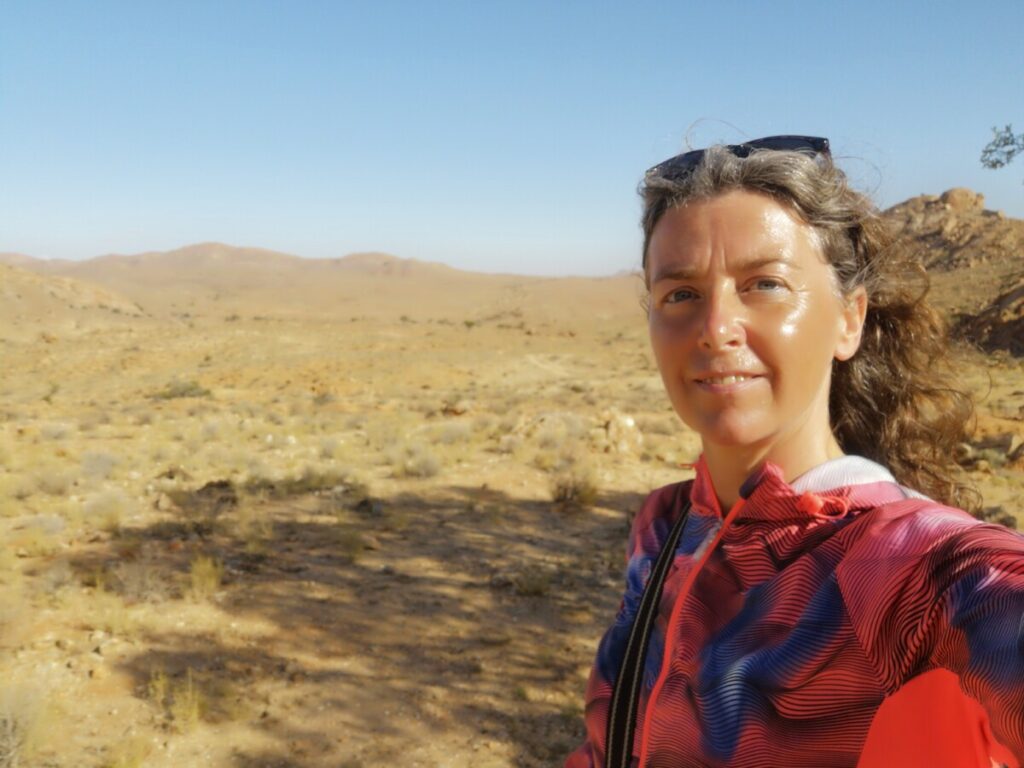 Hiking to Viewpoint Stone Horse
There was another older couple on the campsite and they also started the walk. We walked up the first few metres in comfort, but I soon left them behind and walked alone through the landscape of Klein-Aus Vista. I had a view of our campsite and shortly afterwards I also had beautiful views of the hilly landscape of the area.
It was wonderful to be walking here at Klein Aus Vista.
My trip had not been going on for very long, so I was only just getting to know Namibia. Looking at all the green, the trees and hearing all the birds kept me busy for a few kilometres. After the fork of the walk … and … I turned left and climbed quickly to get the beautiful view over the plains of the Namib-Naukluft desert. If you look straight down you can see the horse that has been laid in the desert plain with stones.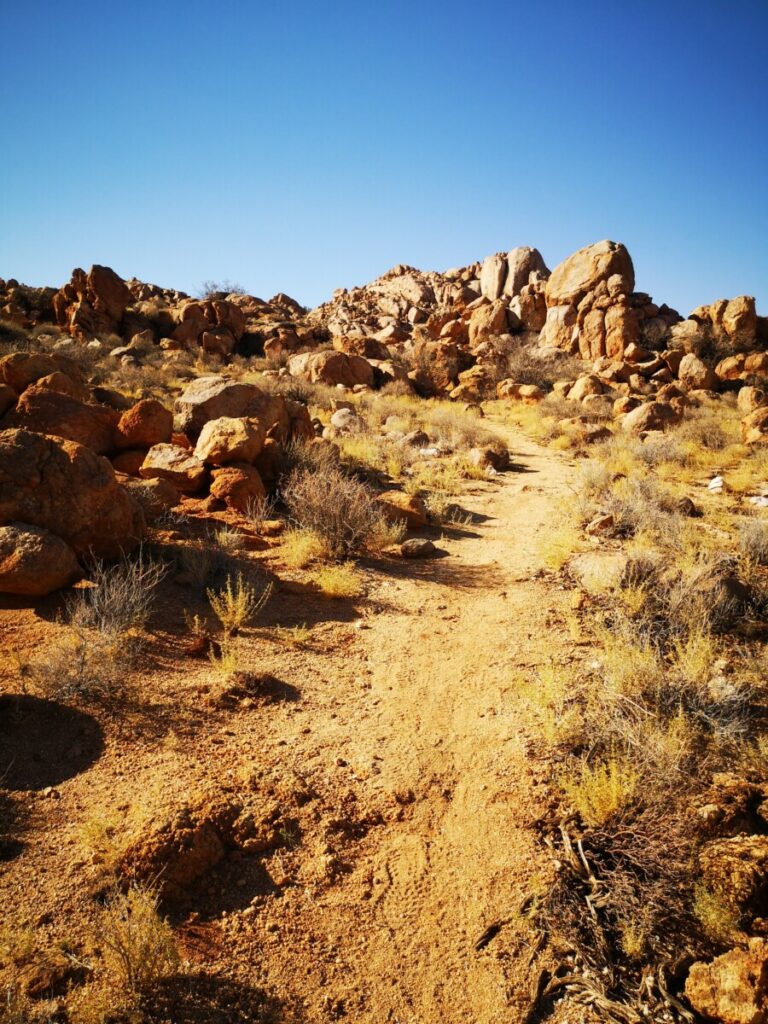 Super nice ending to this nice walk that you can easily do in 1.5 to 2 hours.
Wild Desert Horses
The next day, I decided to visit the highlights I needed to see by car. After breakfast, I packed up my tent and headed for the ghost town of Kolmanskop and Lüderitz. On the way I would pass the waterhole where the wild desert horses might show themselves.
I had left in good time, so I had plenty of time. I did not drive faster than 50 to 60 km per hour. Although the view is wide, you are driving on the plain, I was afraid of missing something in the distance. At a certain point I saw the sign indicating the watering place for the wild desert horses flash past me on the right-hand side. So…slow down and turn and take the exit. A beautiful country road took me a little way into the landscape and at the end I saw 2 buildings.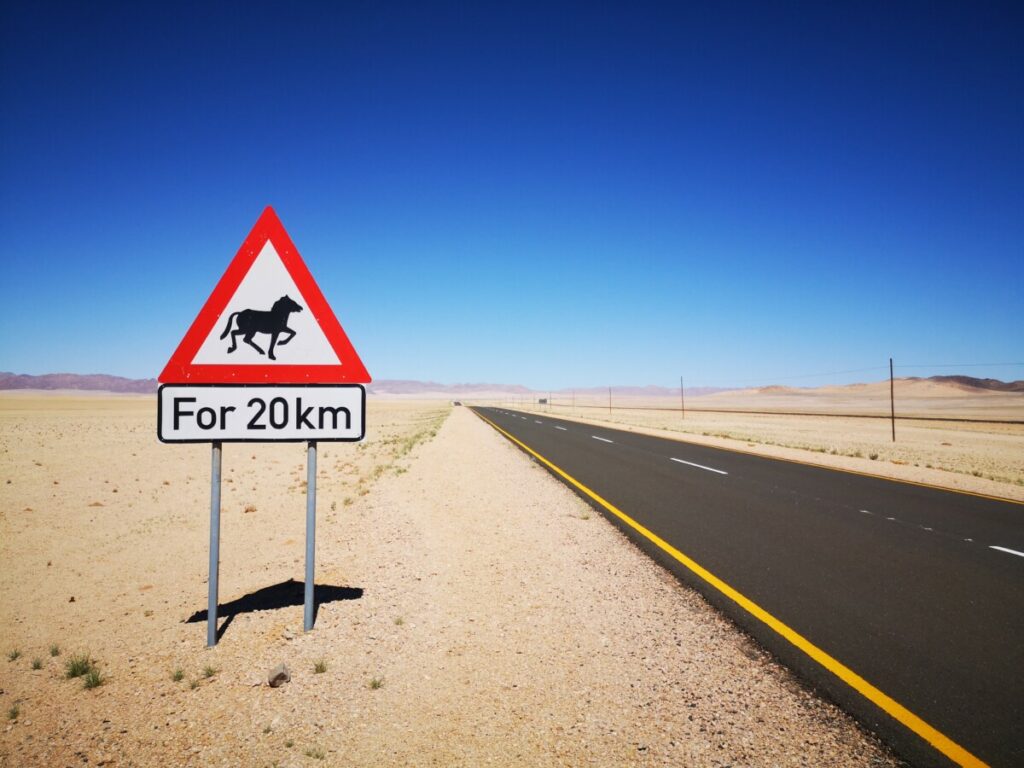 One building is a toilet, good to know, and the other is the place where you can sit out of the wind and of course out of sight of the desert horses and observe them. I sat there for a while and saw 2 or 3 horses in the far distance. This was even too far away to take a picture of them. With the binoculars I saw the wild desert horses grazing at the bottom of the mountains.
I drove on, intending to go back at the end of the afternoon to see if they were closer. Unfortunately, I did not see the wild desert horses walking that afternoon either.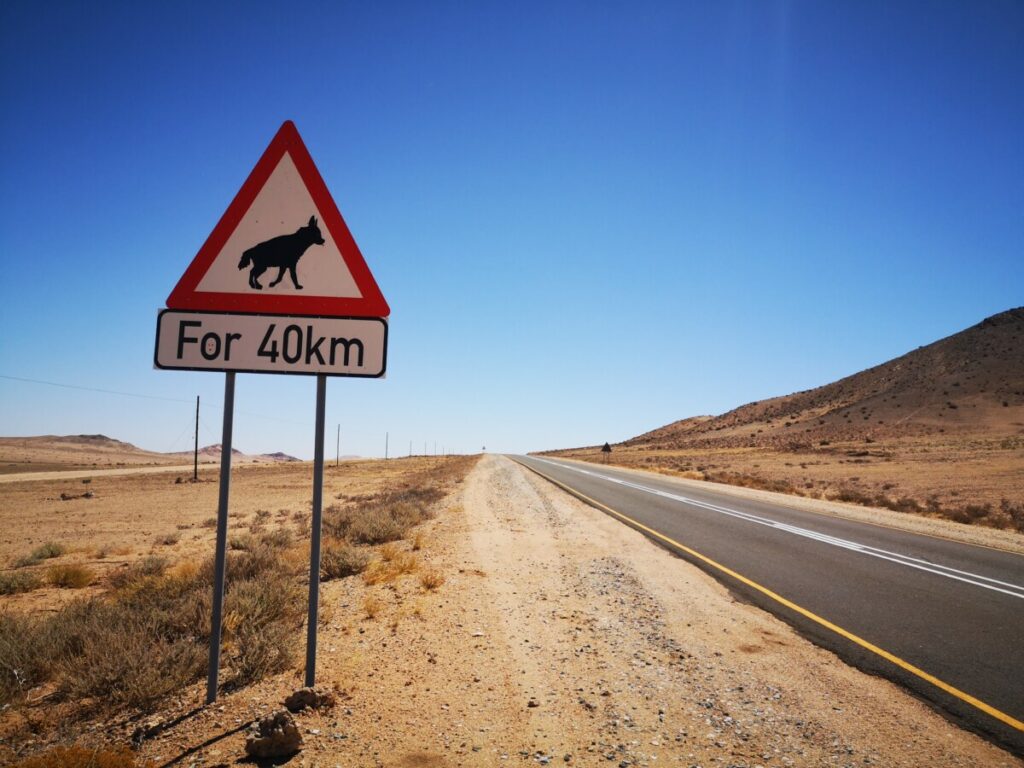 Ghost town Kolmanskop
That I did not linger too long at the observation site for the wild desert horses turned out to be a very good choice. I arrived at the ghost town of Kolmanskop just before the morning tour was to start. They told me to wait for me at the entrance and after I bought a ticket I drove onto the grounds to the restaurant / large gymnasium / cinema.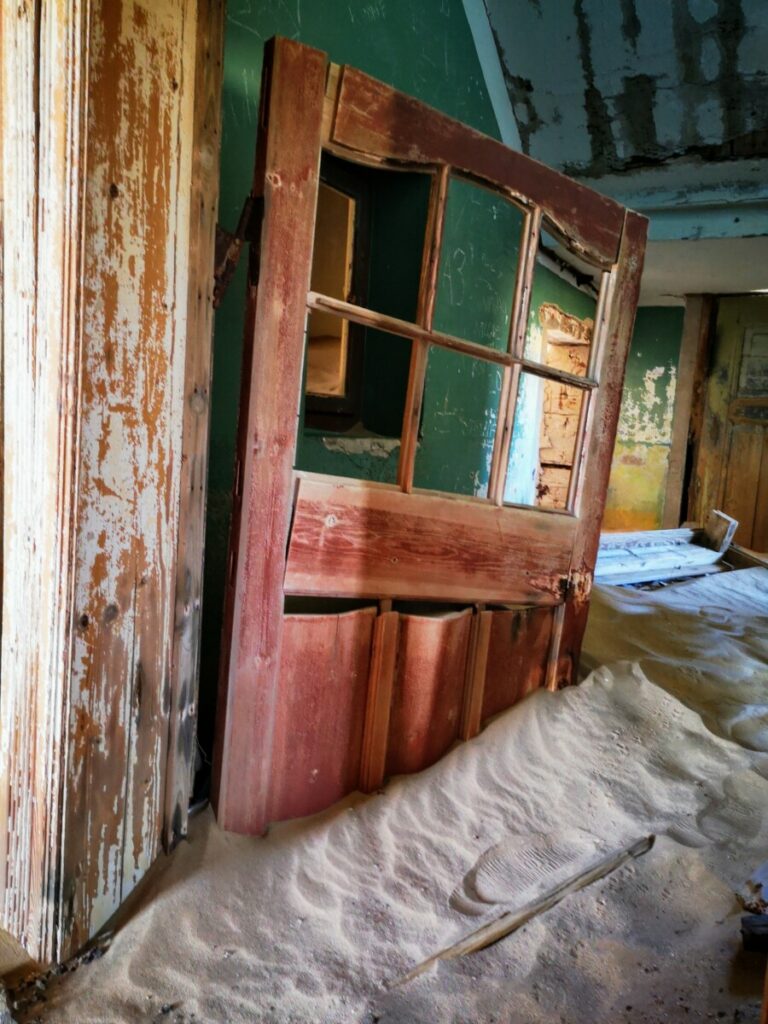 After I was inside, the tour began. What an interesting place. It's an old mining town, diamonds were found here in 1908 and soon more people started coming here. What is now the ghost town of Kolmanskop was at one point inhabited by a number of German families and many more workers. I heard during the tour that the men who worked here sometimes lured women here with pictures of palm trees. They then came here by boat to end up in the desert. The next boat could not take them away again until a month or two later, so they were stuck here…which made the men very happy for a while.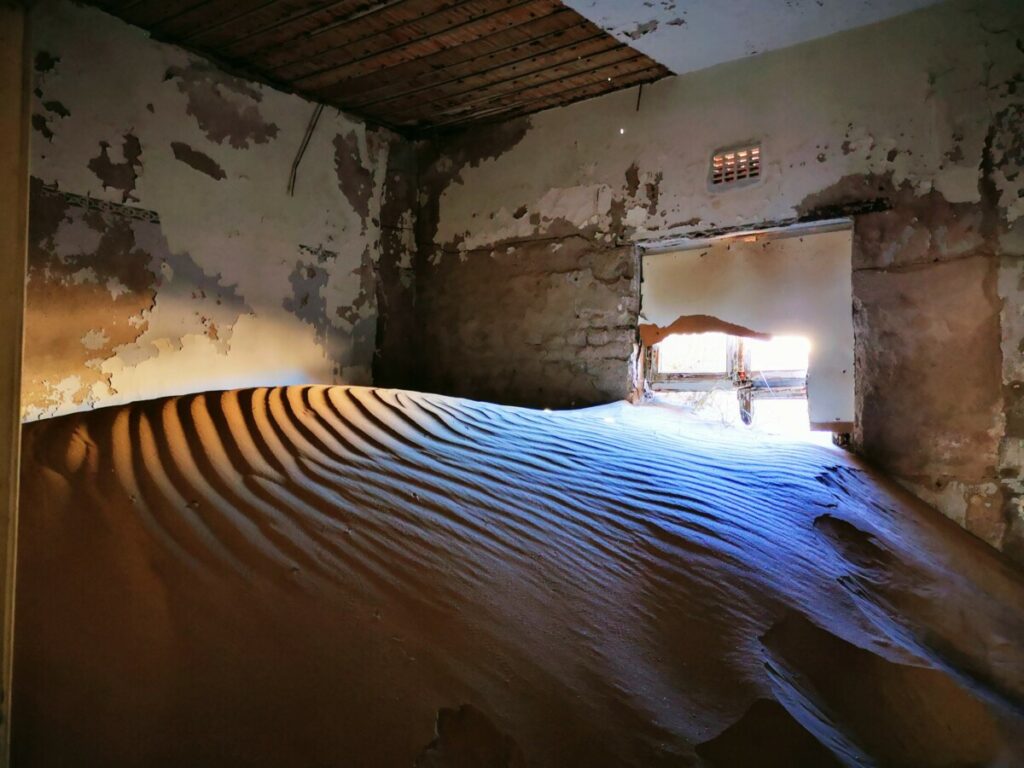 Ghost town Kolmanskop near German city Lüderitz
In the heyday of this special village, there was a shopping street with a butcher, baker, drugstore, etc., but what about a real gymnasium that was occasionally transformed into a cinema or opera hall. Fresh water was brought daily and partly frozen. Each family was entitled to a large piece of ice every day, so that they could keep their food fresh but also cool themselves.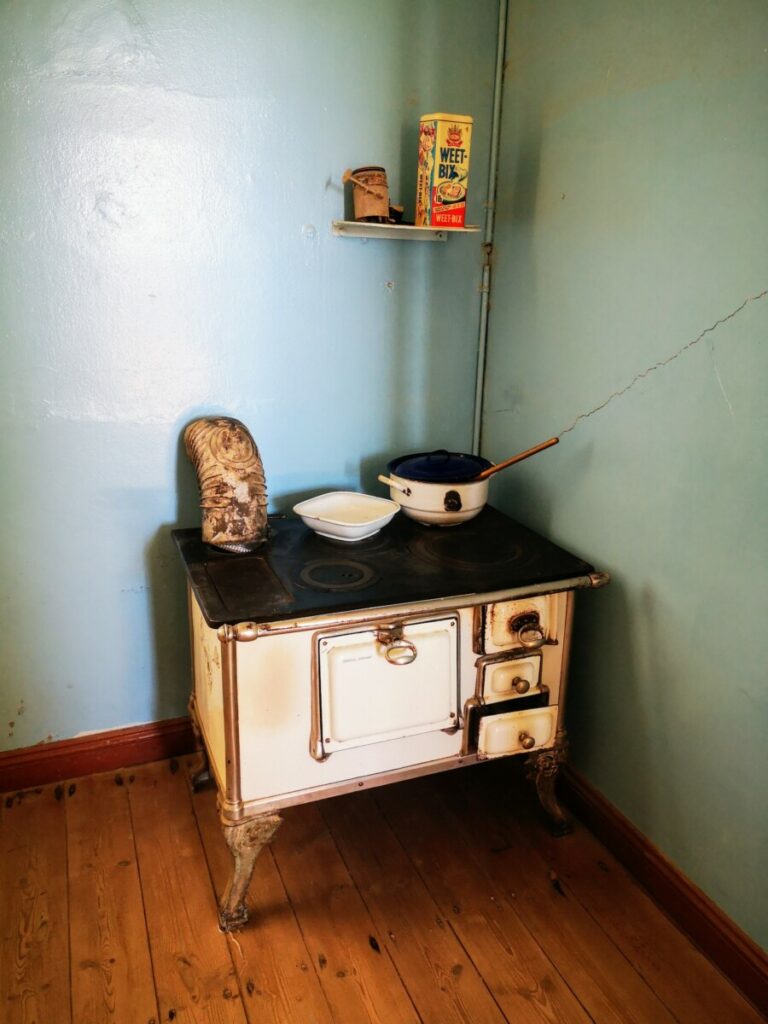 You cannot imagine it. European, especially German, life continued here in the hot desert in the early 1900s.
After the tour, you get another hour to wander around the abandoned houses, the abandoned hospital and high up on the mountain a real swimming pool! I walked around here for at least another hour full of amazement. It is unbelievable what they have moved here in all those years…but also that they have left everything behind like this. With a little bit of fantasy, you can see life in the old days replayed before your eyes.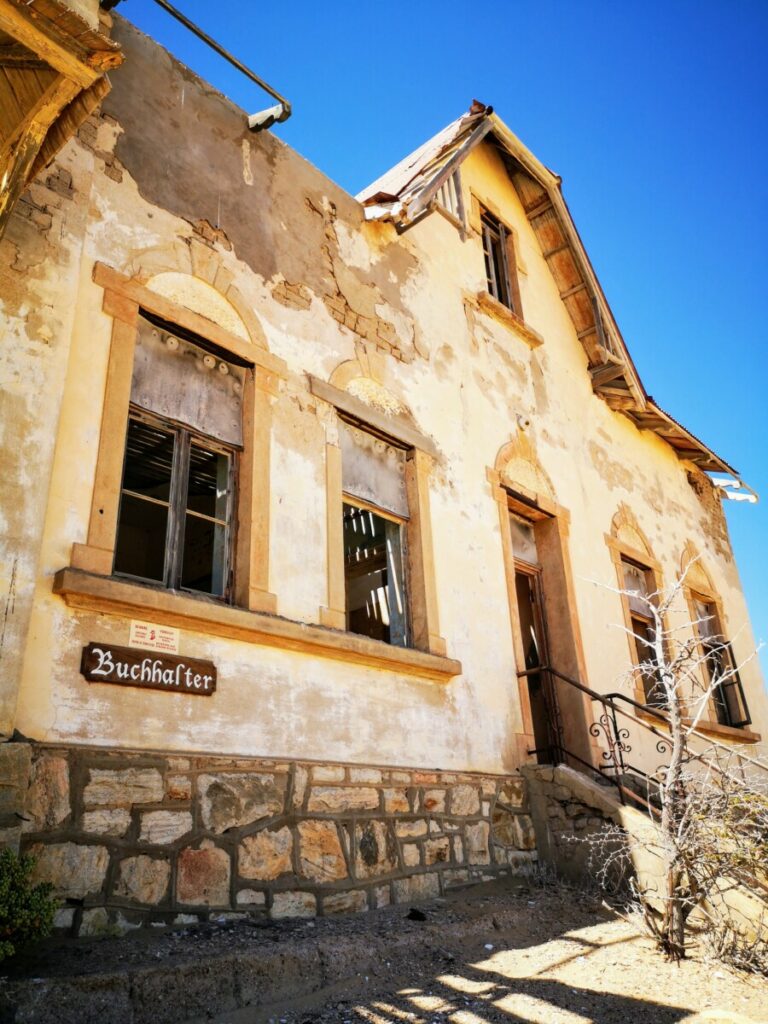 German city Lüderitz
After this impressive visit to the ghost town of Kolmanskop, I drove on to the coast. On my way to the town of Lüderitz and the cool breeze that the sea brings with it. I had a nice stroll around the small harbour and looked at some of the streets. The town has a special atmosphere because of all the big German houses. I had a late lunch and then drove back.
Meanwhile, I ran into the old couple I met yesterday at the campsite.
How nice!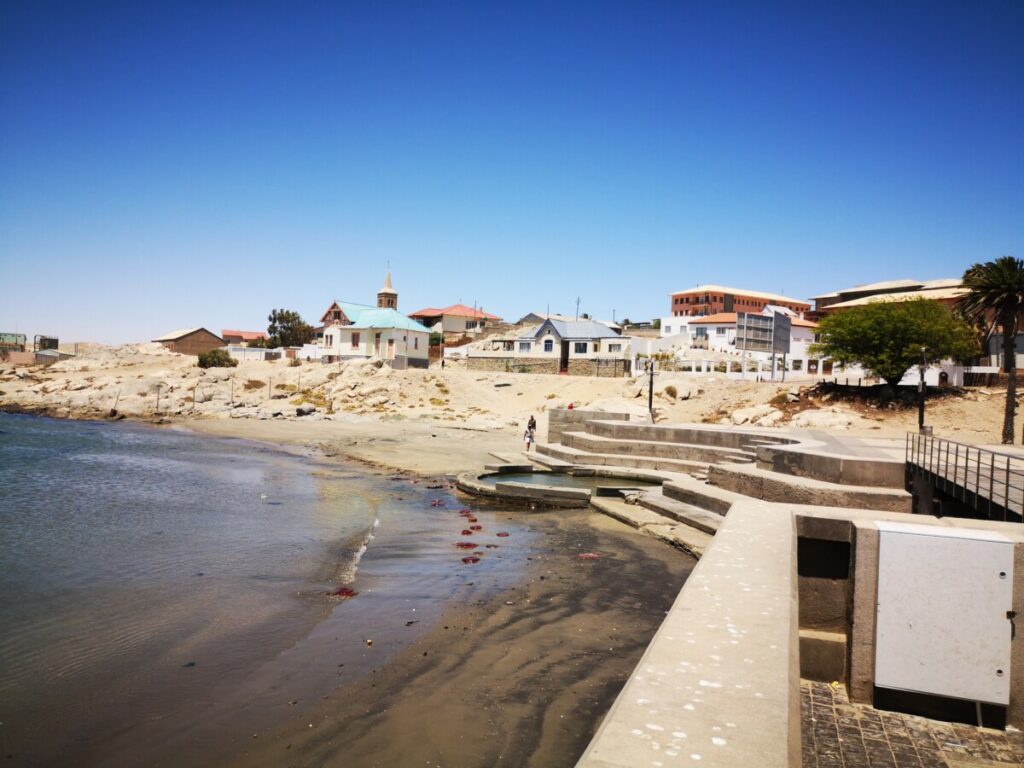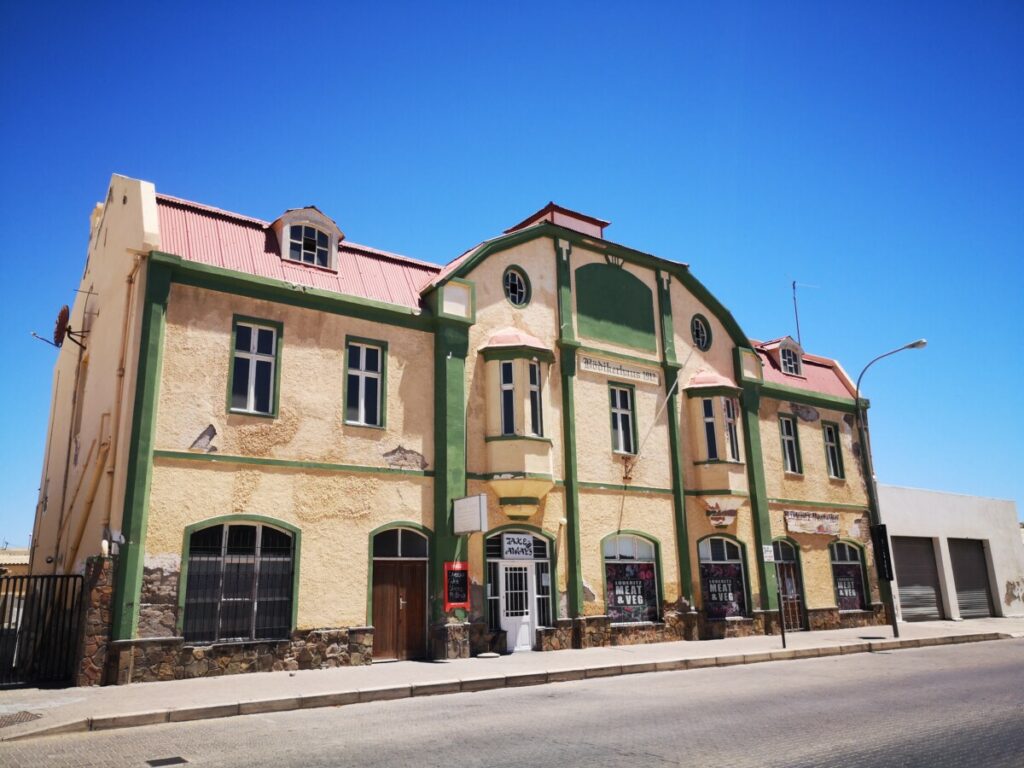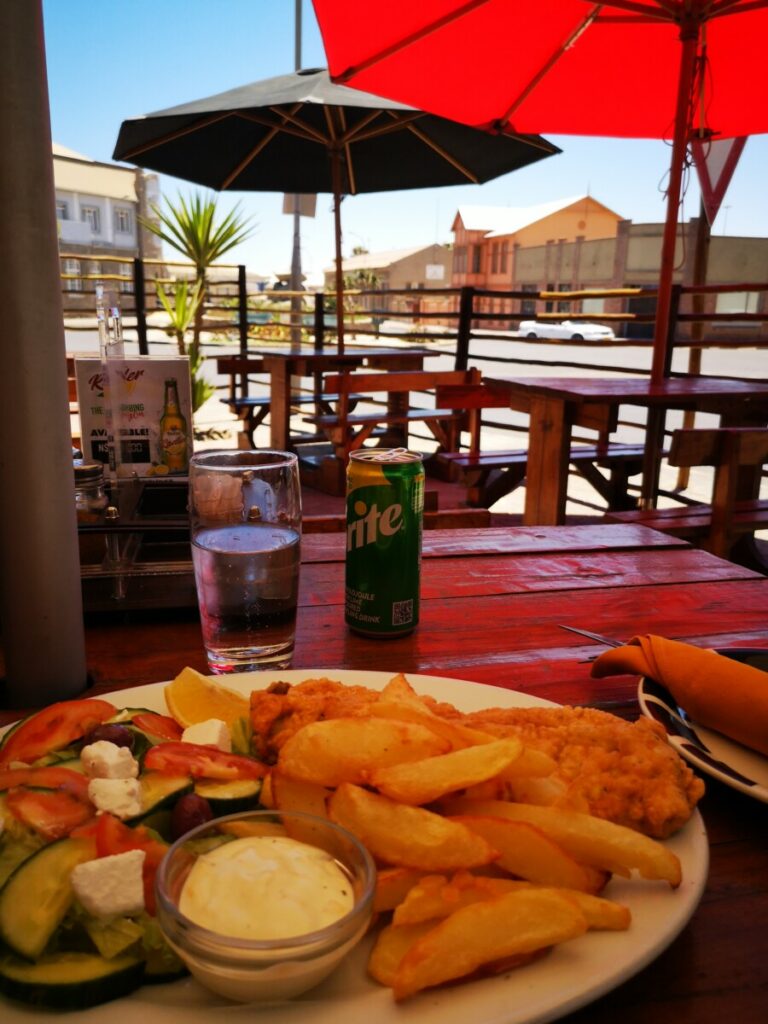 Hiking in the surrounding area of Aus
When you check in at Klein Aus Vista, you can buy a folder with a number of walks on it. It is a small amount that you pay to keep the signs in order. There are walks set out from 4 to 5 km up to 17 km and everything in between.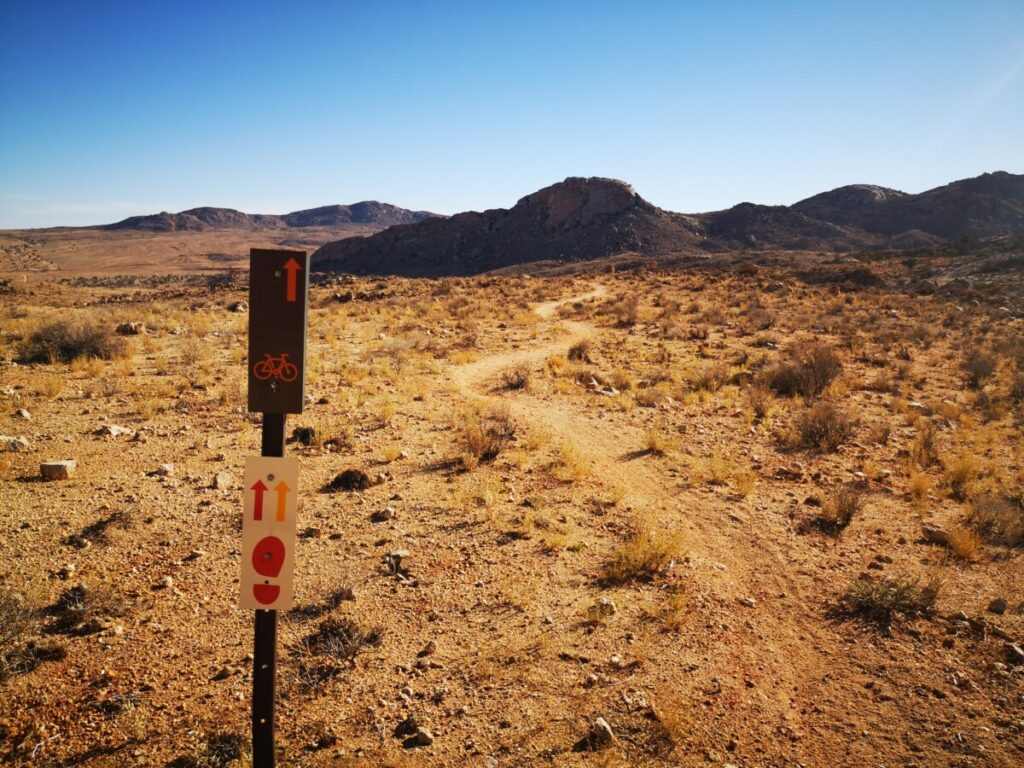 Hiking near Aus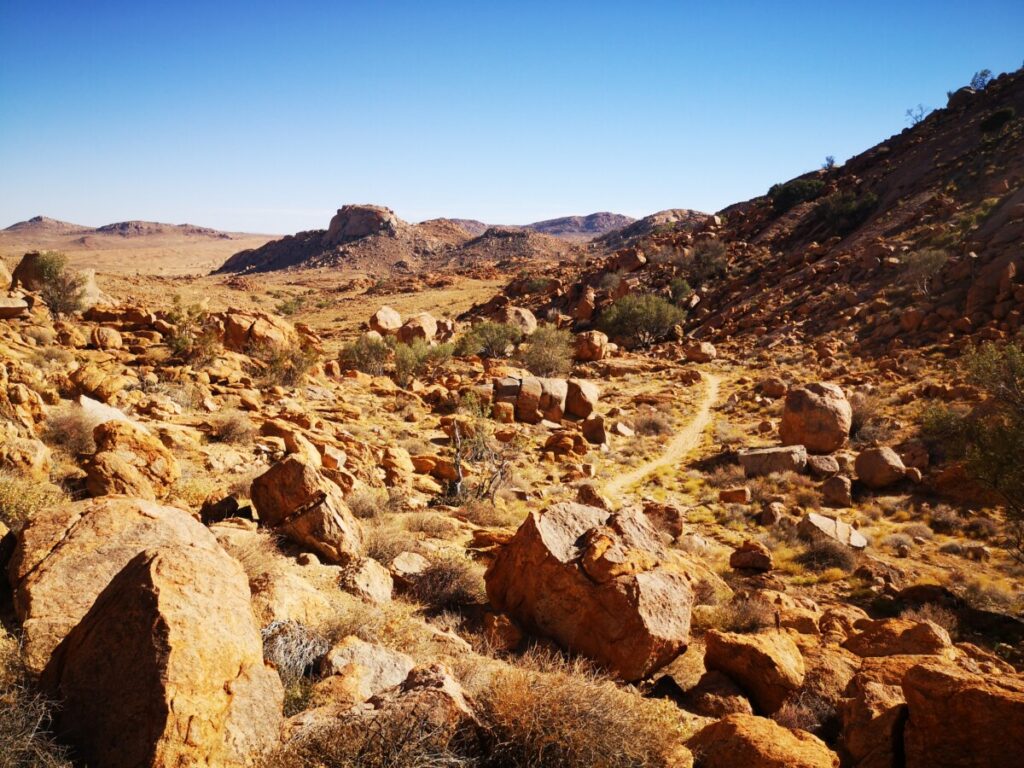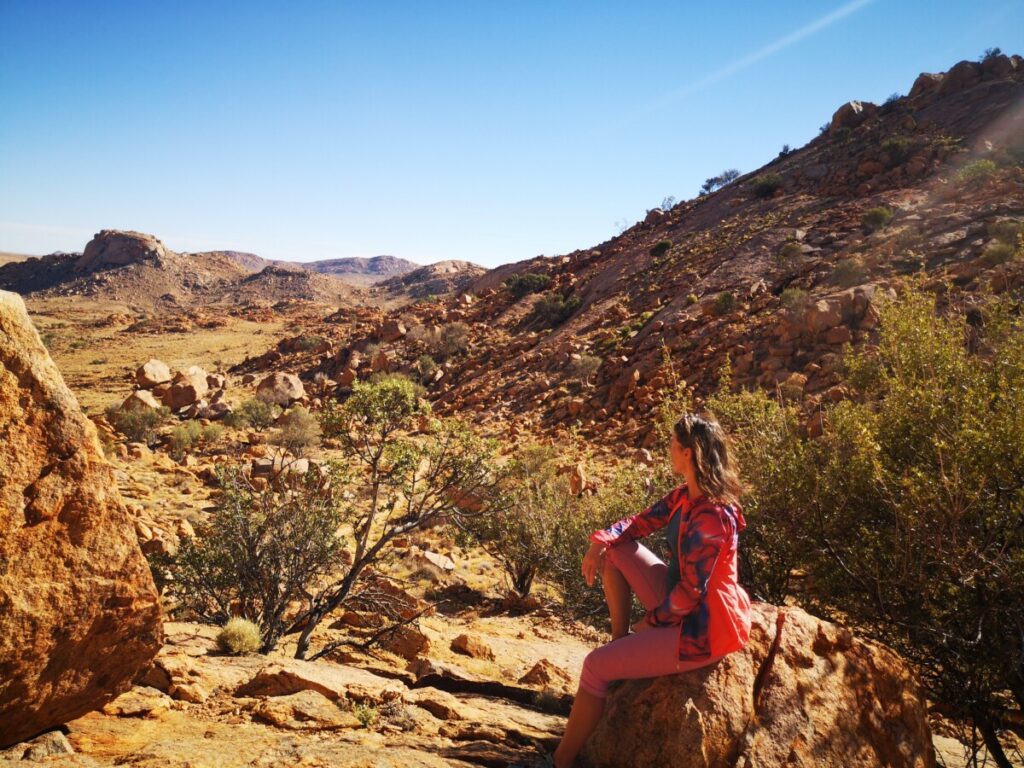 I chose on my day off from being here to do the walk so that I passed by the car that was shot at…. (This is the yellow route, the Schutztruppe trail of 10.3km) There was a diamond mine in the area and so there must have been some crooks trying to steal something. So did the driver and occupant of this car.  Halfway through the hike I came across the remains of this shot-up car.
The story goes that the land is haunted at night.
Especially when you book a night at the Geister Schlucht Cabin.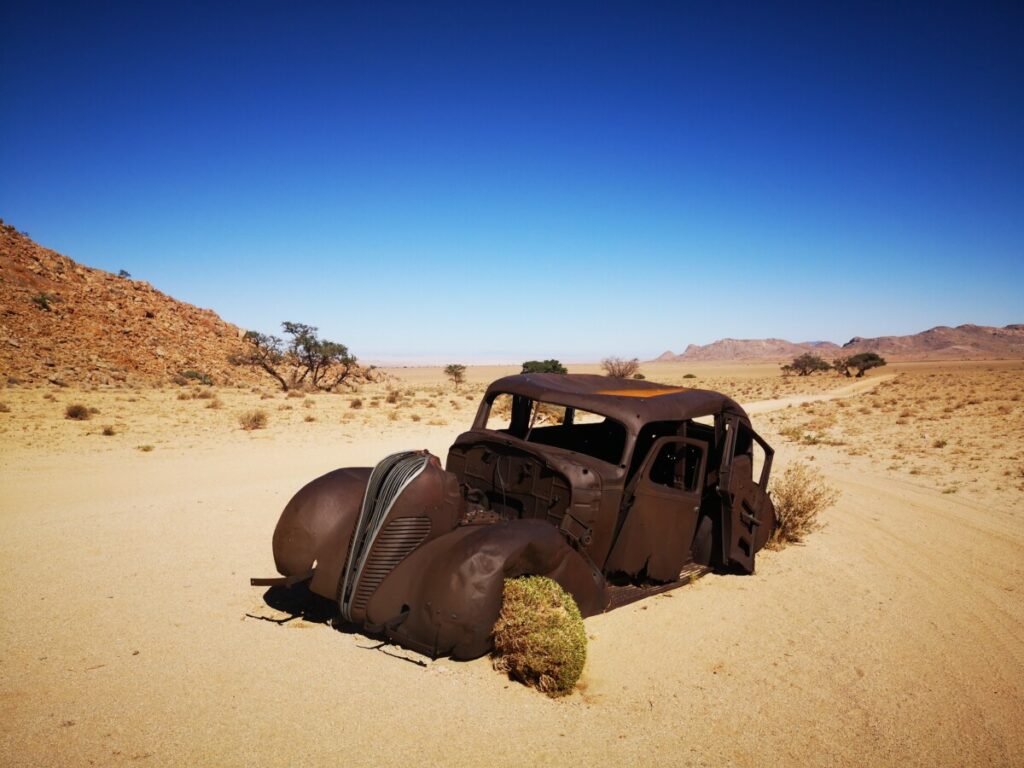 I love reading such old pieces of history with a little imagination. I saw it all for myself. They would have been stranded here in the middle of the night and there was a gunfight between the police and the crooks. Of course, the villains didn't survive… and they were still here in the night…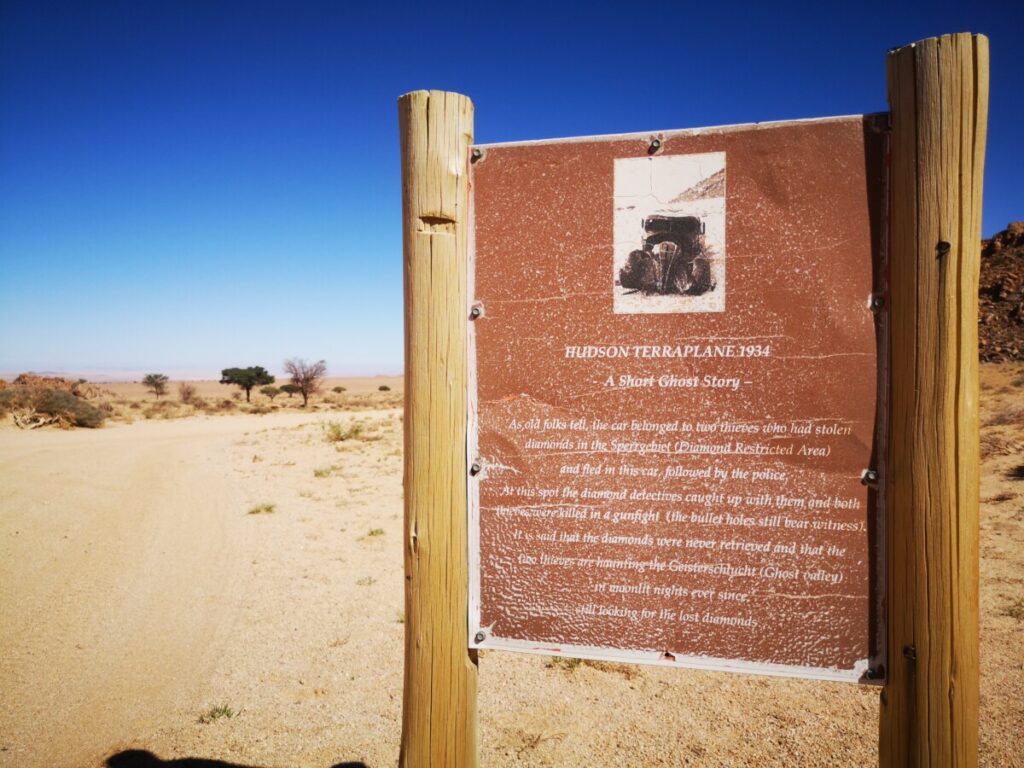 Where stay near Lüderitz
You will probably also have beautiful places near Lüderitz, but for me there was a campsite booked at Klein Aus Vista. It's a good hour's drive from Lüderitz, but it's a nice spot and because I was there for three nights I could explore the area.
They have a beautiful campsite situated on their land from where you can easily go for walks. There is a nice toilet building for general use and each campsite has a nice fence. It was quite windy there, so this was definitely necessary.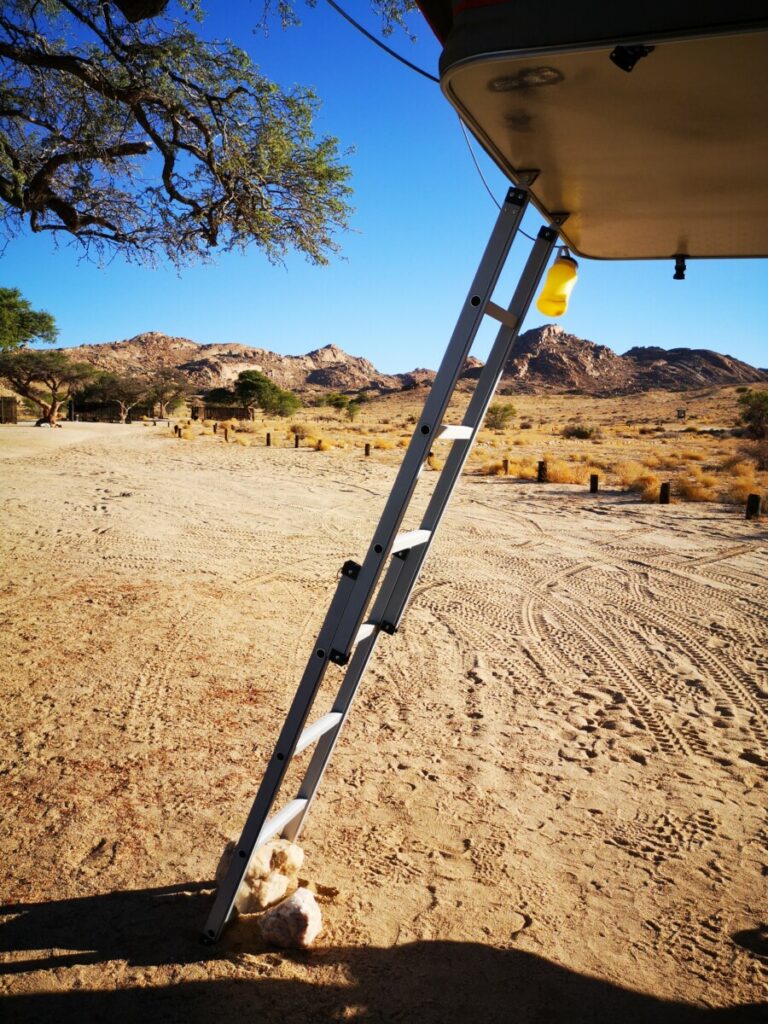 At the lodge itself, I was able to relax by the Klein-Aus Vista pool and eat their delicious carrot cake!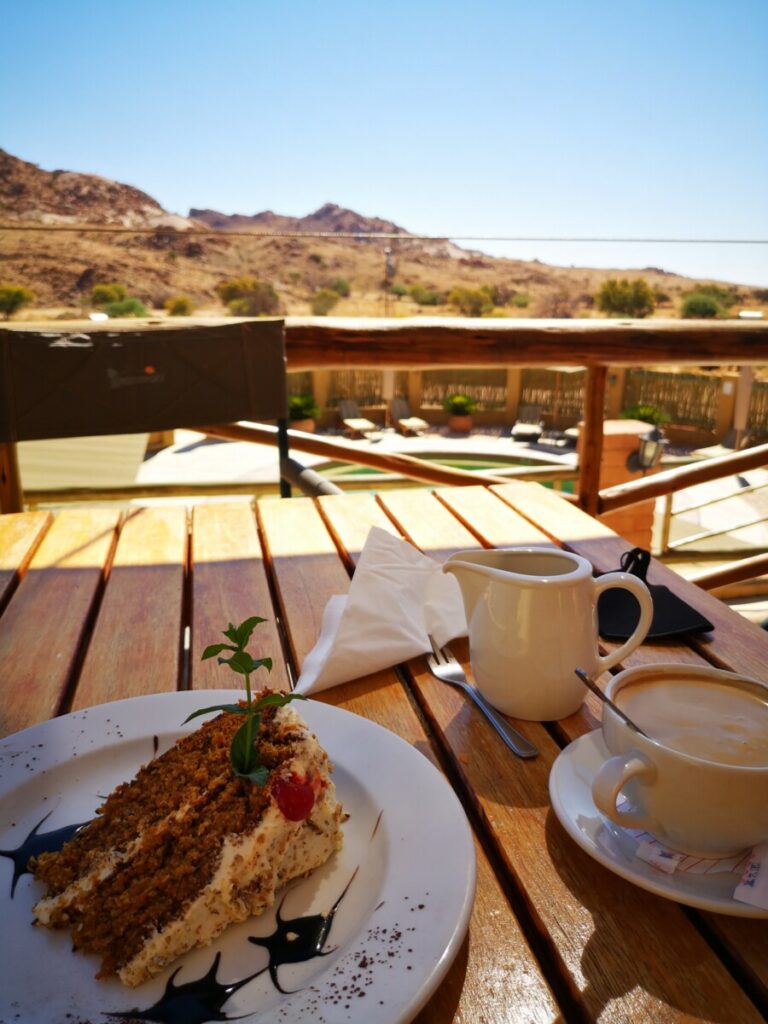 Doing some groceries?
If you want to do some shopping, you could find everything you need in a supermarket in Lüderitz. I was in Aus and was able to find what I needed at the small supermarket next to the local garage.
My lip balm had melted because of the heat in the car and I bought their last Labello lip balm at that small local shop! I was also ill-prepared for my holiday and had forgotten to pack the suncream when I moved out of my house. Luckily I was able to buy this one too in the little shop. I had been looking for it before but had not found it, so I was very happy with this little local shop.
Coming & Going
I came to Aus from the fantastic Fish River Canyon to camp for 3 nights. At Canyon Roadhouse, I had slept wonderfully in a bed, also for 3 nights, so I was good to go!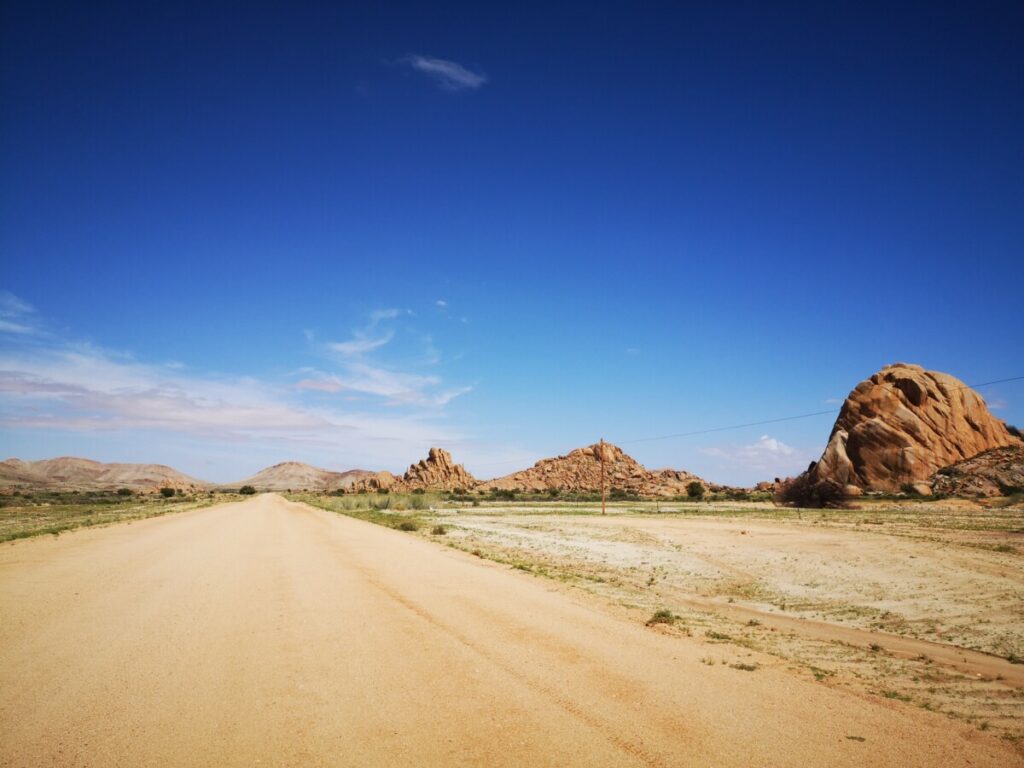 From Aus, I drove to Sesriem to visit the amazing Sossusvlei. I also camped here for 2 nights.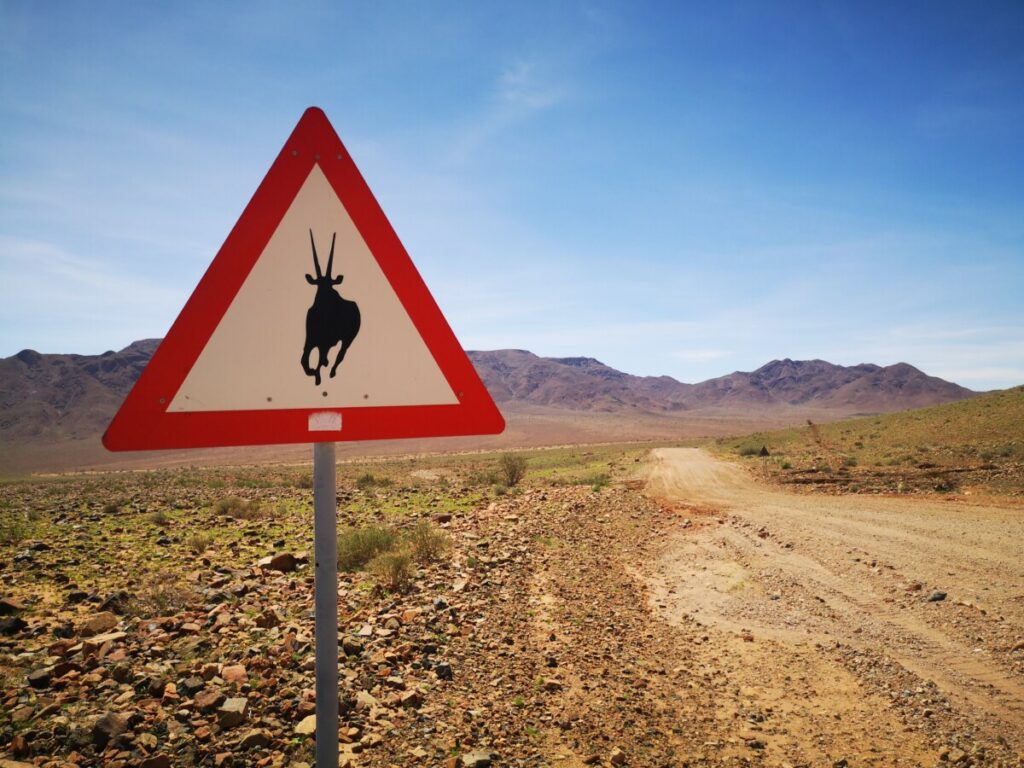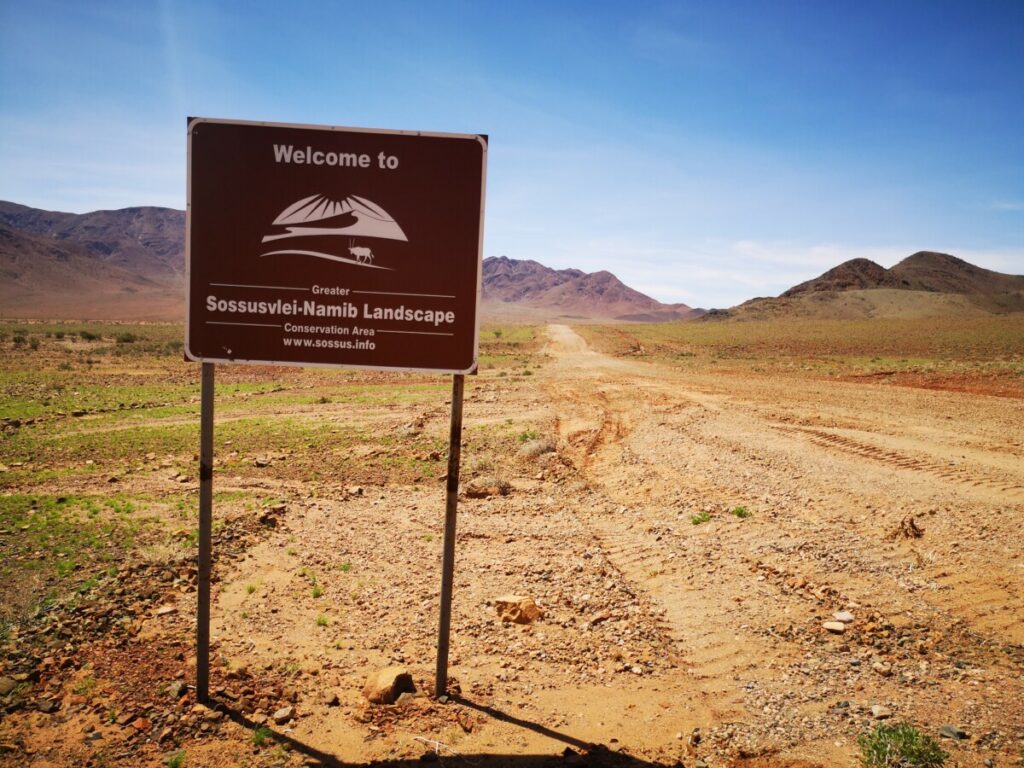 Did you like this blog and want to share it?
You'll make me happy 🙂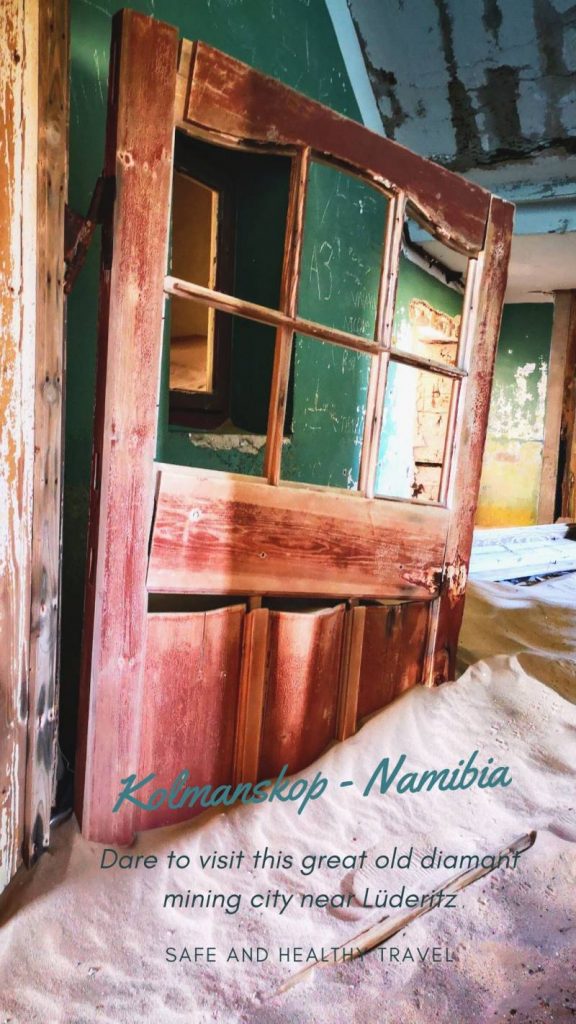 More about Namibia?
Everything you need to know for your visit to Spitzkoppe Mountain 
Highlights Damaraland – Twyfelfontein – Palmwag – Skeleton Coast etc
What to do at Waterberg Plateau National Park
Visit the unique Quivertree Forest & Giant's Playground
10 interesting facts about Namibia
And learn some more about the oldest spots of Namibia
Natural Heritage of Namibia – Oldest Spots of Interest to Visit in Namibia
I hope you enjoy this beautiful world as much as I do.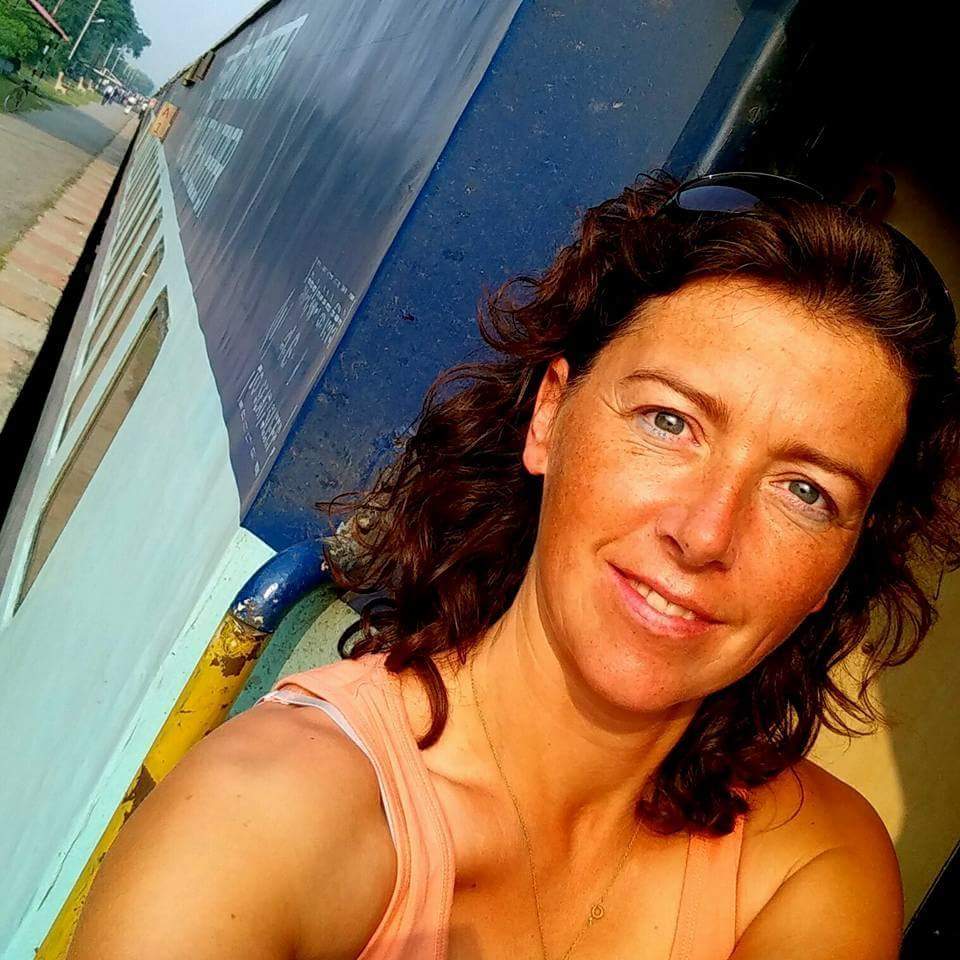 Jacomijn is een politieagent uit Nederland die jou graag laat zien hoe je veilig, actief en gezond de wereld kan over reizen. Safe and Healthy travel is a MUST