Yoga Pose on Desenberg. Warburg – Germany
|
After some km's cycling through the great landscape near Warburg we had a break.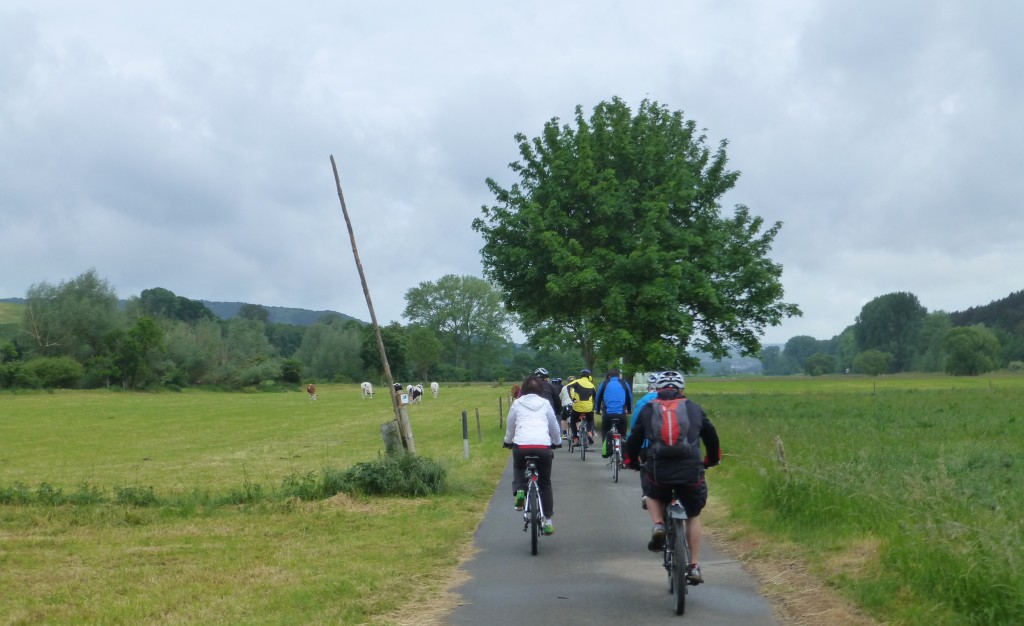 Group info

I was with a group of people from the Police, Justice and Fire departments from different parts of Germany and Holland. We cycle every year for three days, we visit historical sites and have lots of fun together. We do cycle around 60/70 km a day so it is a physical and sportive activity too!
Als je deze post wil lezen in het Nederlands, klik dan hier

The Vulcano Desenberg near Warburg
This time we were in Germany, near the city of Warburg. This time we stopped at the Desenberg. I thought it was just a mountain as the name 'berg' implicated. (Dutch for mountain is berg) But I found out it was a vulcano. Only untill 1800 years ago… So it is safe to climb 🙂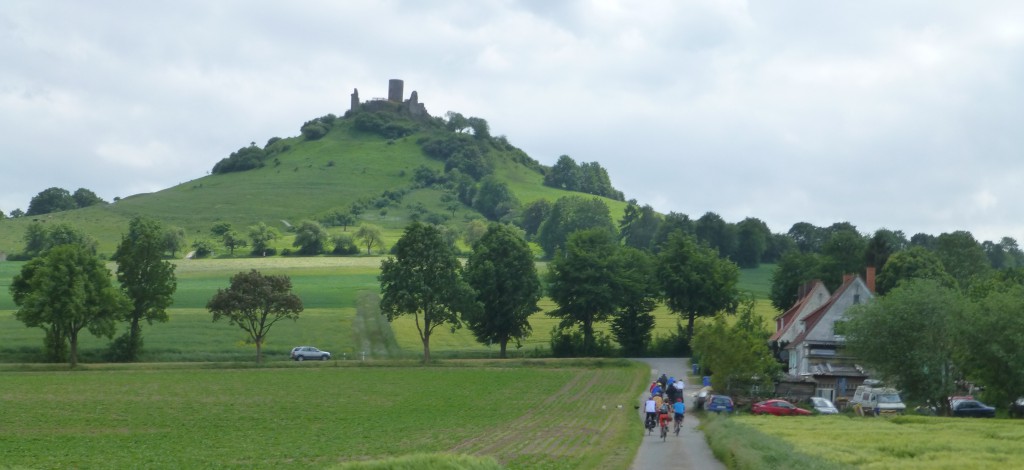 We started to climb this great mountain, we had seen remnants of a old castle or lookout on top of the hill, when we cycled in the area. There was a path situated around the mountain and was made of stones, it was easy to walk on. It brought us slowly up the Desenberg, some parts were a bit steeper but it is not to hard. Almost everybody should be able to walk this, it took about 20 minutes to walk up.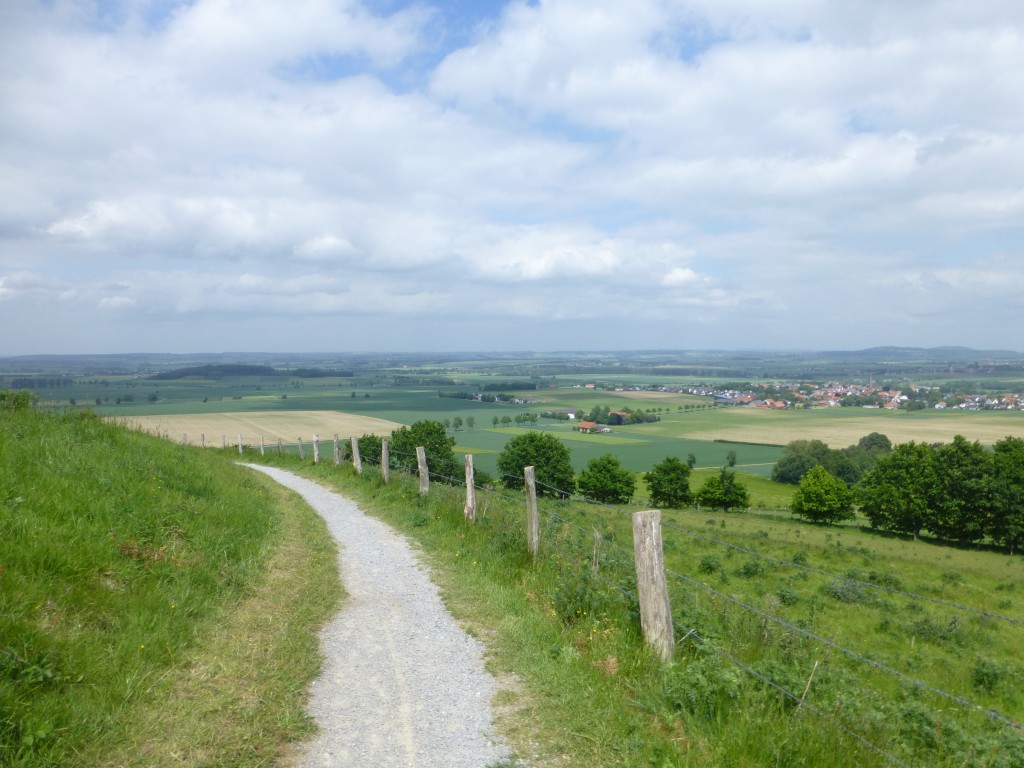 Almost up I saw a spot with a great view to do a nice headstand. I asked my colleague to take a picture and I do like this one!! I just got this new hobby appearently… Doing headstands or other yogaposes on the best spots.. There will be more in the future. You are warned 🙂

 Yoga Pose on Desenberg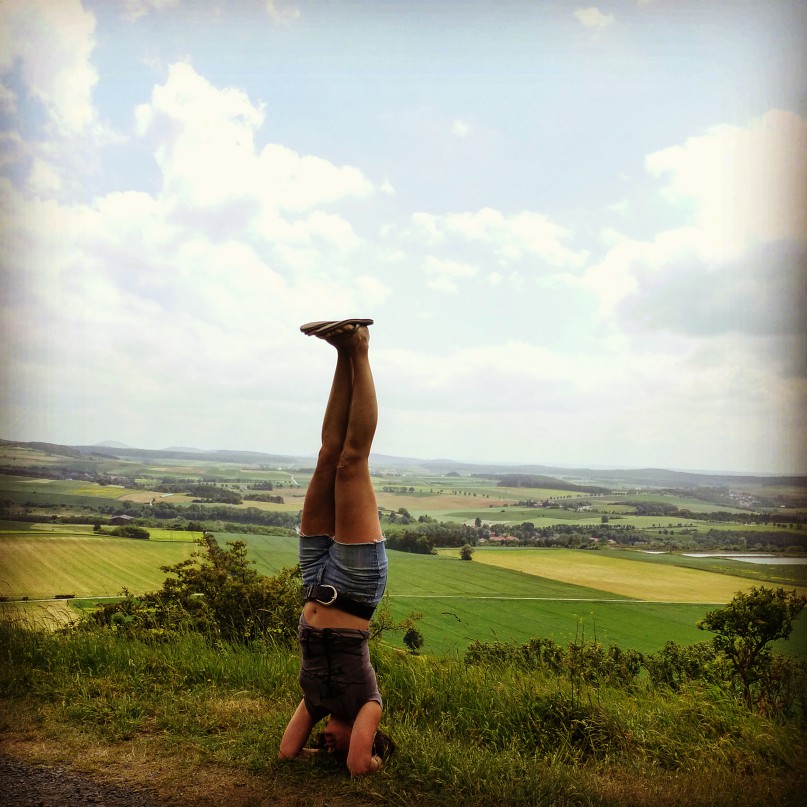 Once up the wind almost blew me away. I climbed the tower and enjoyed the view for a minute. The landscape and panorama view is great. It is springtime so you see lots of green colours.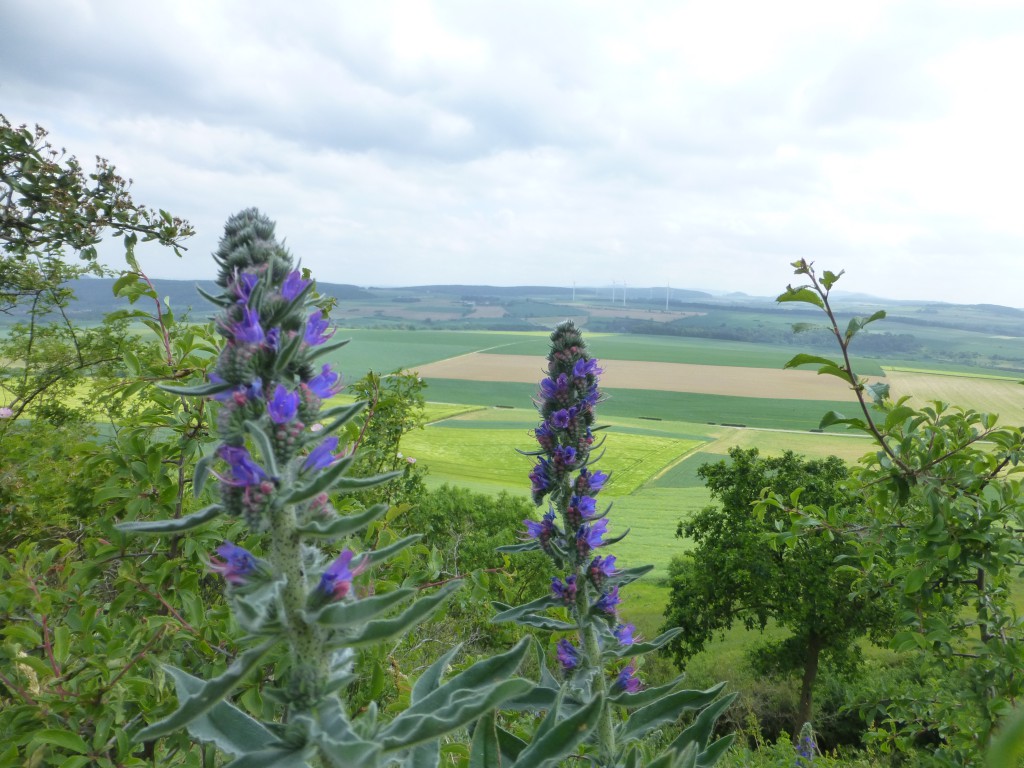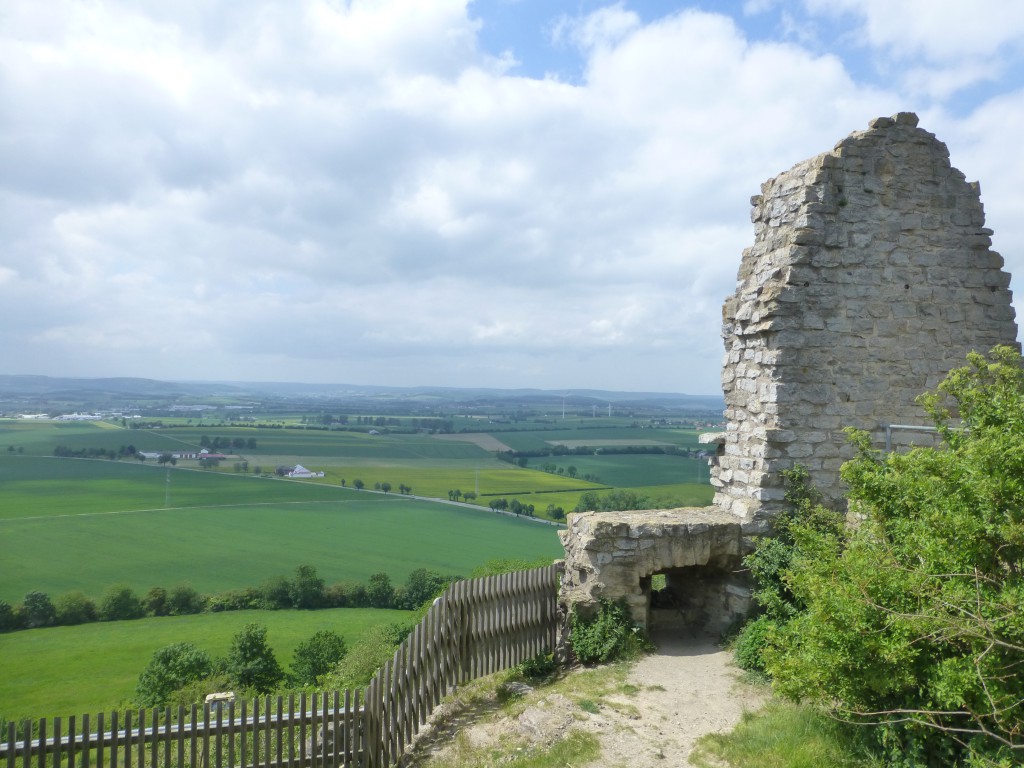 Remnants on top of Desenberg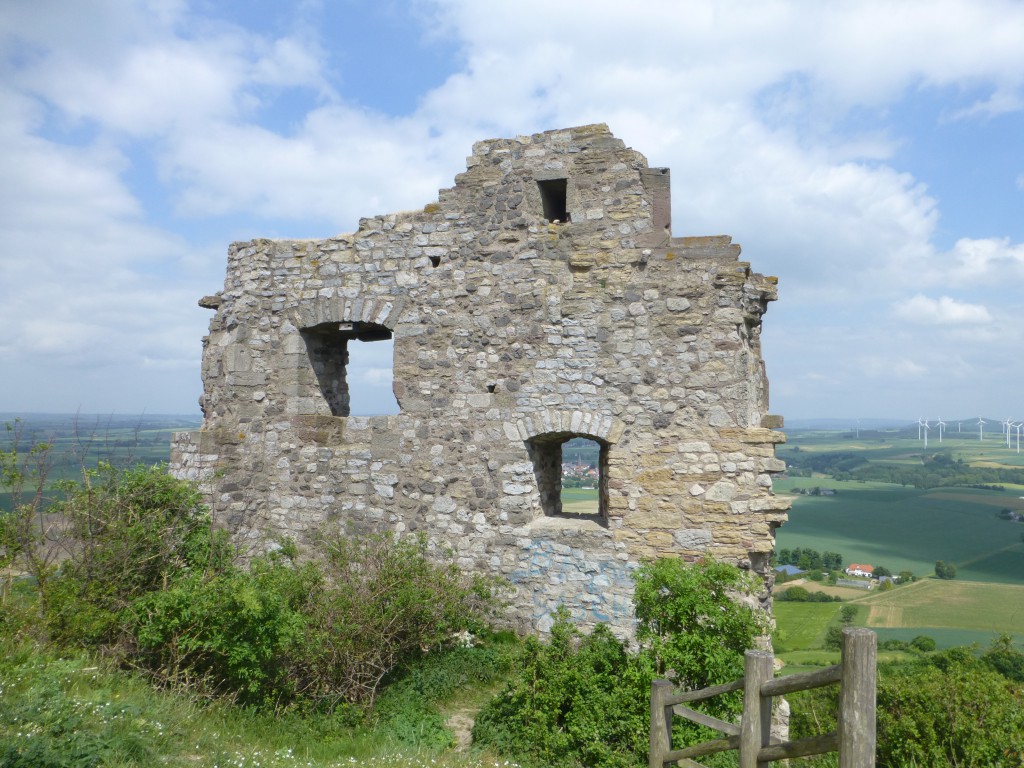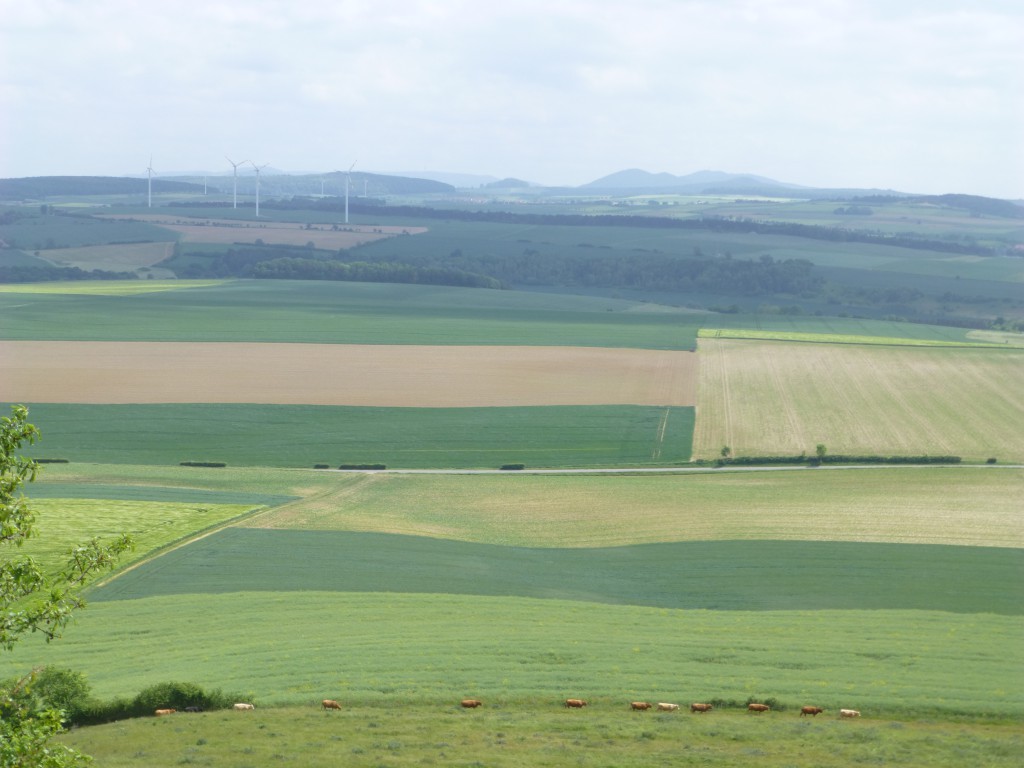 Really enjoyed the climb and the view!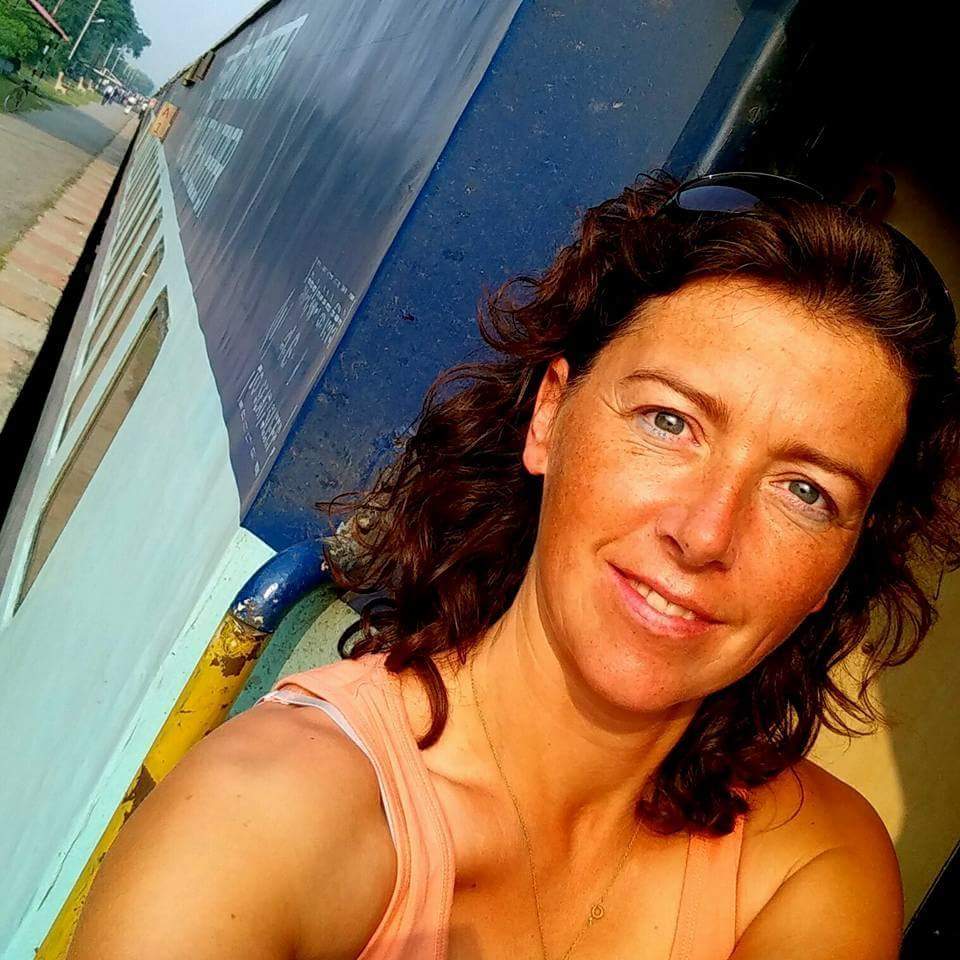 Jacomijn is a police officer from The Netherlands who loves to show you how to travel the world Safe, Healthy and Active!! Safe and Healthy Travel is a MUST!