Cooking Class at Juwita's Cafe, Indonesia
|
I love to take a cooking class while traveling. Try to take the local kitchen with me when I go home again.  When I was on Samosir Island I knew I could get one at Juwita's Cafe. I went around looking for her and found the restaurant and talked to the owner about the cooking class at Juwita's Cafe I had heard about. And yes, ofcourse I could get one!!
And I was lucky, I was talking to the lady that would give the class, she introduced herself as Heddy. She would give a class the next day if I wanted…but I would be alone. Wauw! A private cooking class, that's great!! My first day on the island of Samosir couldn't have started better!!
Voor de Nederlandse versie van Kookles bij Juwita's Cafe
Cooking class at Juwita's Cafe
The next day I found Heddy, the owner and my teacher, lying in her cafe. She just had her afternoon sleep in the cafe and after a couple of minutes she put me to work. Heddy gave me the ingredients and showed me how to process them. I cutted and pounded them all. I even used the old fashion machine to get the coco out of the nut. I loved to do it like that.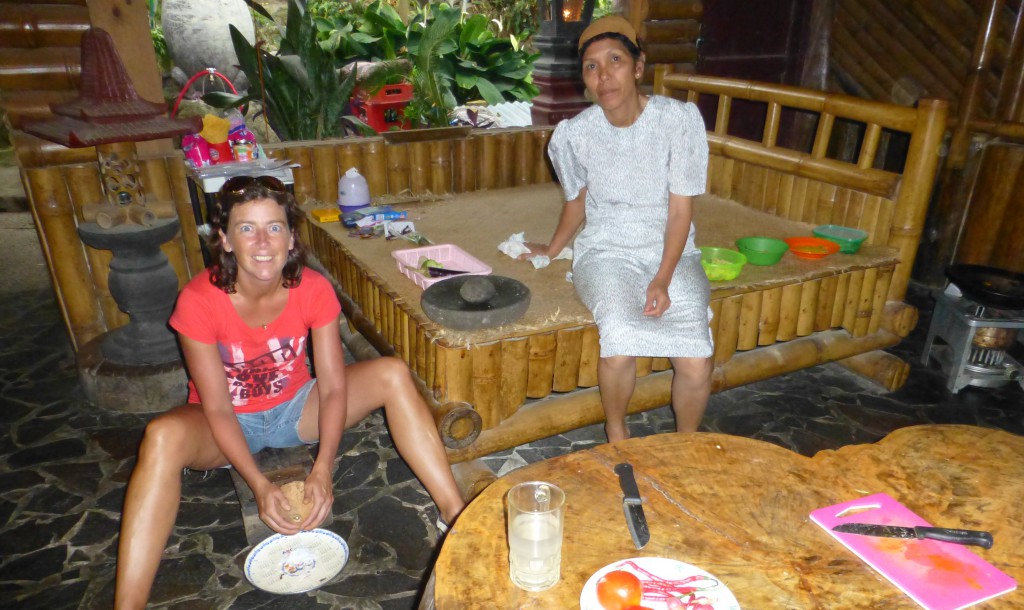 Me scratching the inside of the coconut oldskoolstyle!
Isn't that just great?
I ofcourse had the choice to what I wanted to make on my cooking class and these were my choices: Chicken Curry, Egg Sambal and Lodeh. She helped me with everything, telling me what to do and handing it to me. That is a great way to really learn it yourself.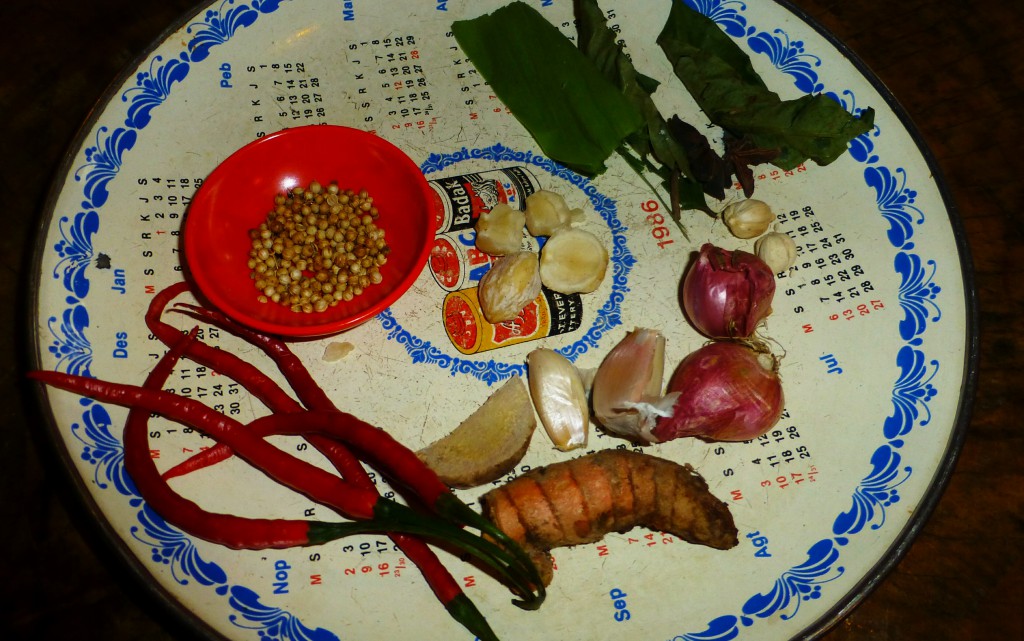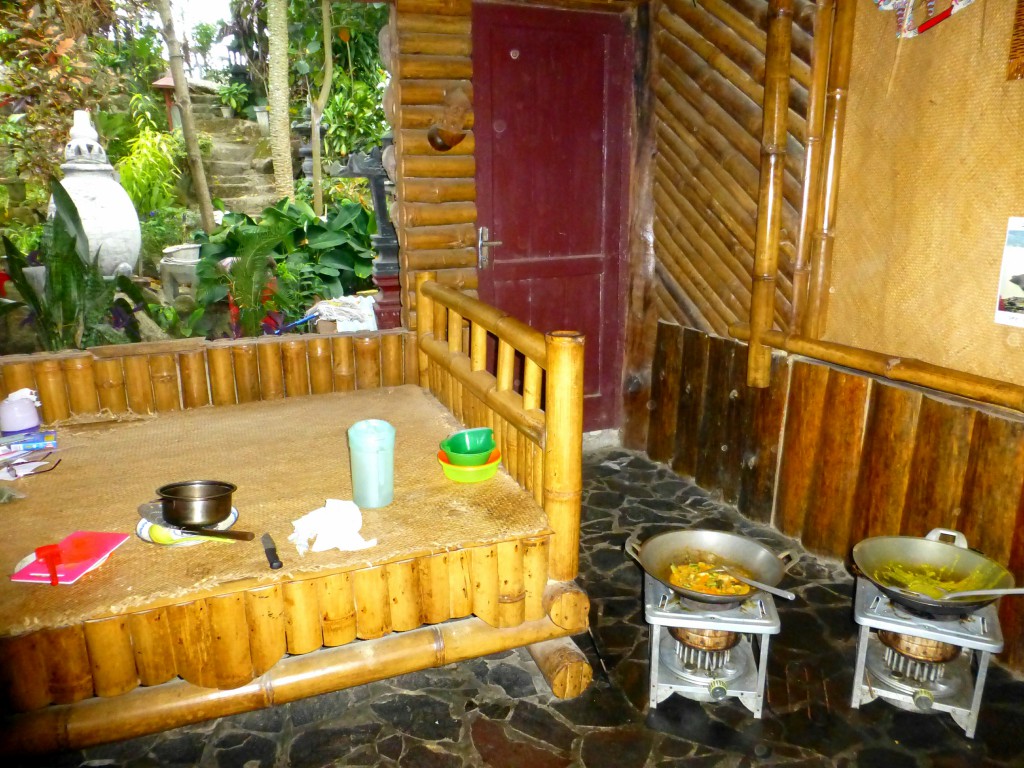 Don't you just love how the kitchen is just next to the 'siesta' place with a view into the wonderful garden?
Cooking class at Juwita's Cafe
I really enjoyed this cooking class even though I was alone. We talked about all kinds of everyday things and I do feel I got to know Heddy and that is great! Her son was there also and he made some pictures of us, working hard!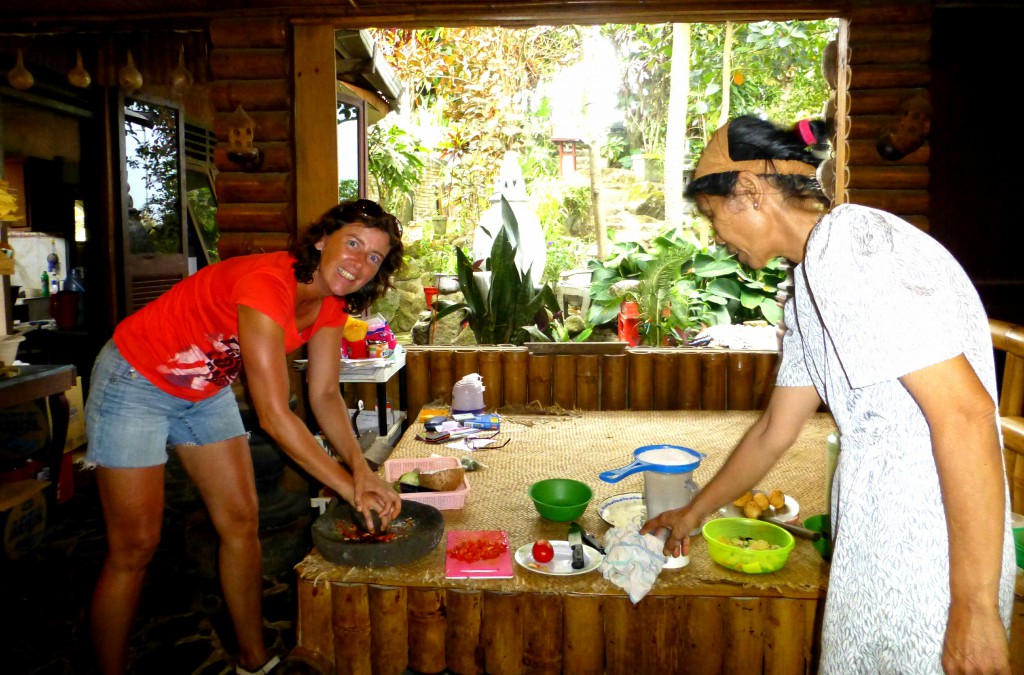 Heddy teaching me how to pound the peppers!!
I did got the recipes and some more by email. I would have rather have them in paper/booklet because an email is lost easily in my emailbox… And some papers gives me a great memory to the class and teacher.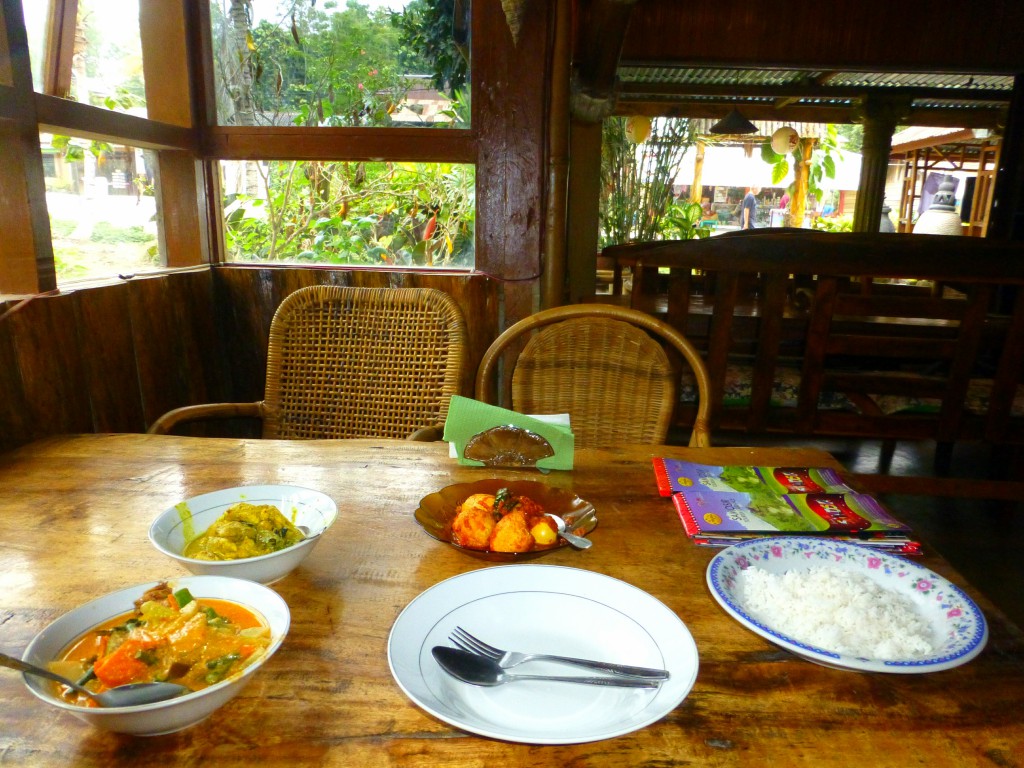 Costs and Duration
Unfortunately I'm not sure exactly what I paid, if I remember correctly it was around 20 euro… the experience was good!
The cooking class started around 4 and I had my diner in the cafe around 6. When you're in a group you can easily stay there for a couple of hours afterwards because you're already in a cafe. Enjoy the day and evening there together!
If you liked this tip would you share it too?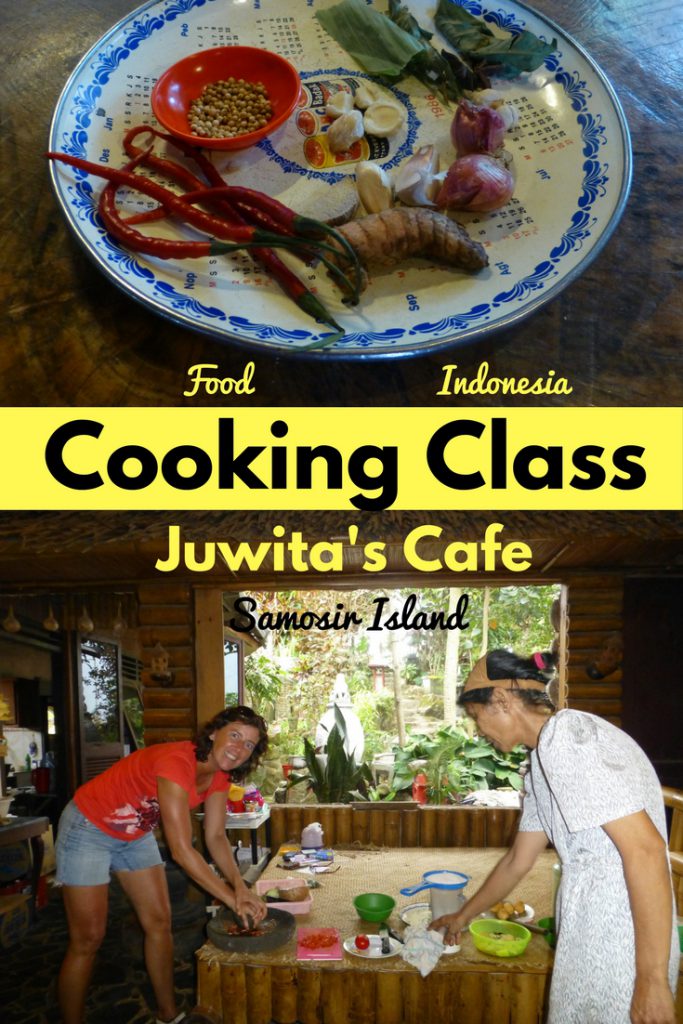 See where I also took cooking classes around this beautiful world
Cooking Class at Spice Paradise – Jodhpur, India
Cooking Class at the Red Bridge in Hoi An, Vietnam
Going too Local at Varanasi, India
Cooking Class at Silom Cookingschool – Bangkok, Thailand
or would you like some Yoga inspiration?
I  hope you're as much in love with this beautiful world as I am!!
—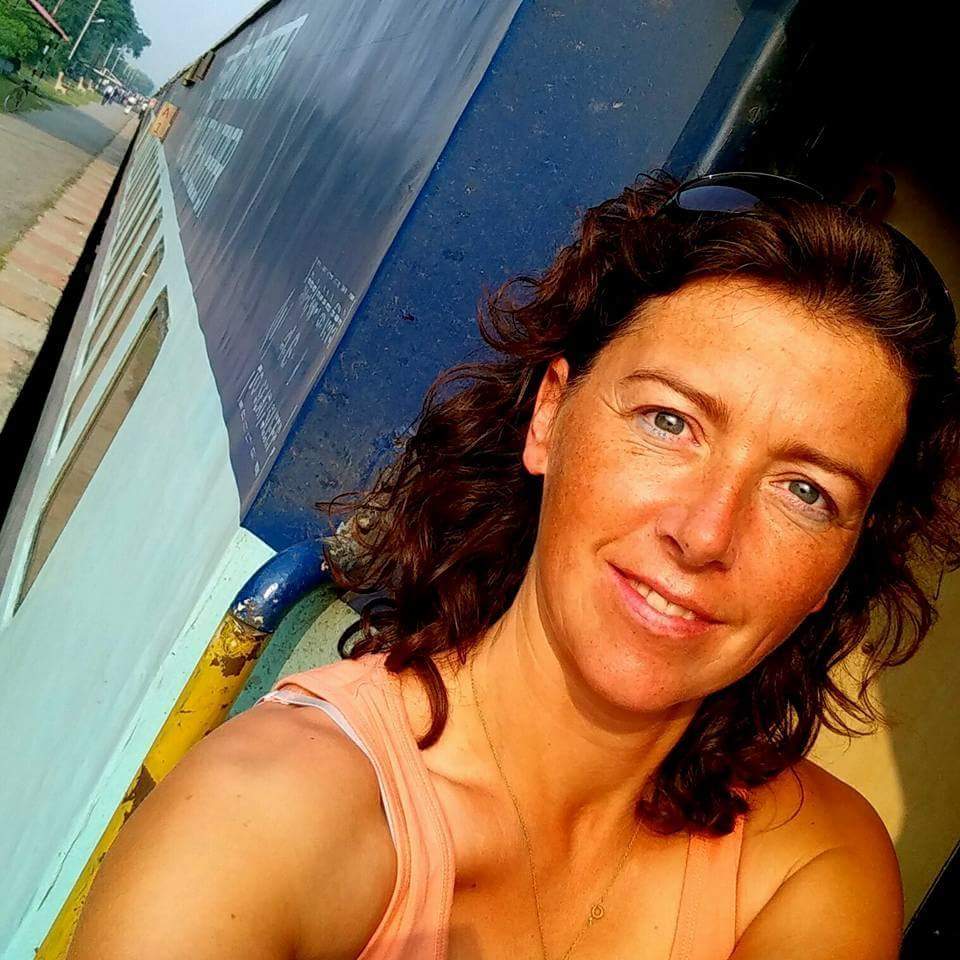 Jacomijn is een politieagent uit Nederland die jou graag laat zien hoe je veilig, actief en gezond de wereld kan over reizen. Safe and Healthy travel is a MUST