Photo/Foodwalk in Bangkok, Thailand
My TBEX experience in Bangkok, Thailand this time started with the photowalk/foodwalk in Bangkok arranged by my fellow blogger friend Gianni Bianchini from Nomad is Beautiful.
It was my first day in Bangkok, early morning I arrived in Bangkok, Thailand and just had a nice, long relaxed breakfast at my hotel and went off to meet several fellow bloggers! My hotel was just great: Hotel & Suites
Photo/Foodwalk in Bangkok, Thailand
For this walk I started at Hua Lamphong and there I met all the other bloggers! Some I had met before at TBEX Costa Brava, great seeing them again! And some new cool bloggers!!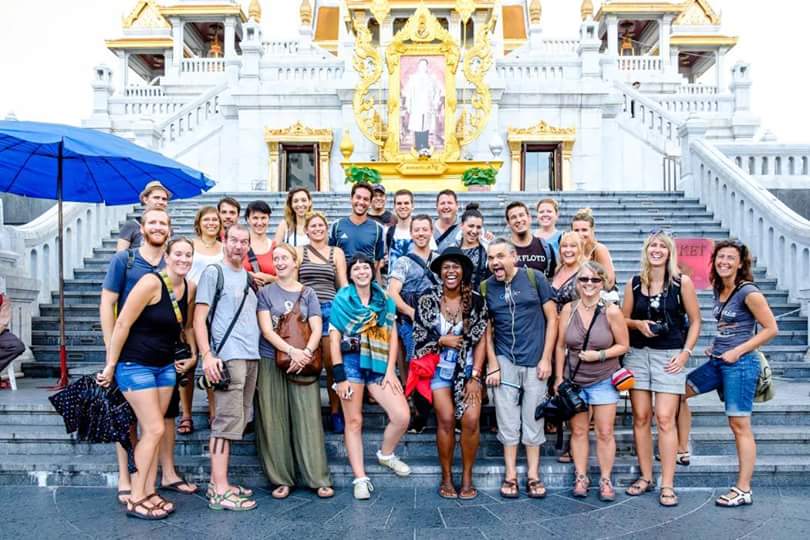 At first we saw the Wat Traimit in Chinatown. There is a story on the Golden Buddha. It was hidden for centuries in plaster because they were scared people would scavenge. Now it stands in full glory again!!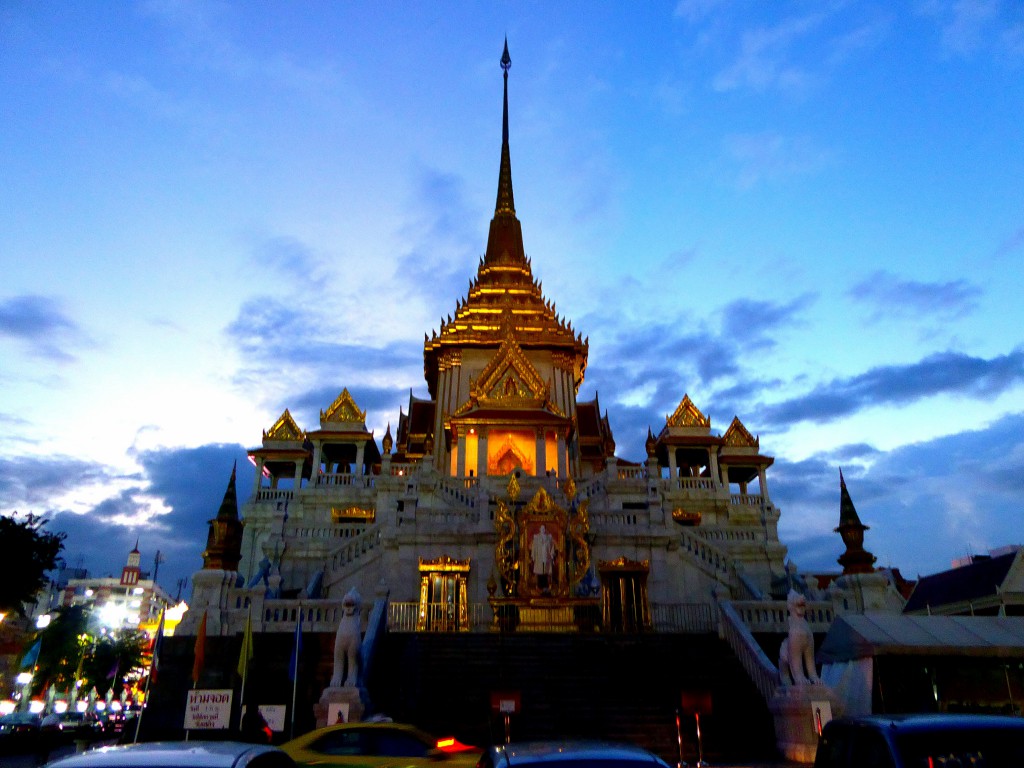 After that we stumbled upon the great Chinese Vegetarian Festival called: Tesagan Gin Je Festival. Then this photowalk really turned into a foodwalk in Bangkok. If you want to read more about this festival visit the blog of my friend Sarah of Live Dream Discover. She posted a blog about it.
Well, I love some good streetfood and we all went in and had some great food. And the pictures will show that of course!!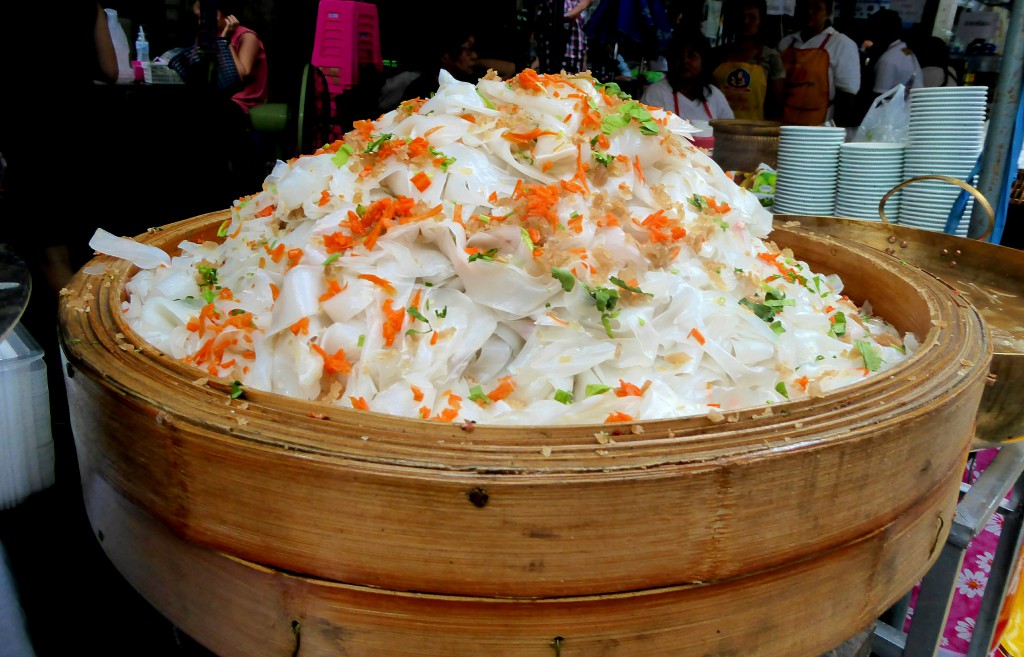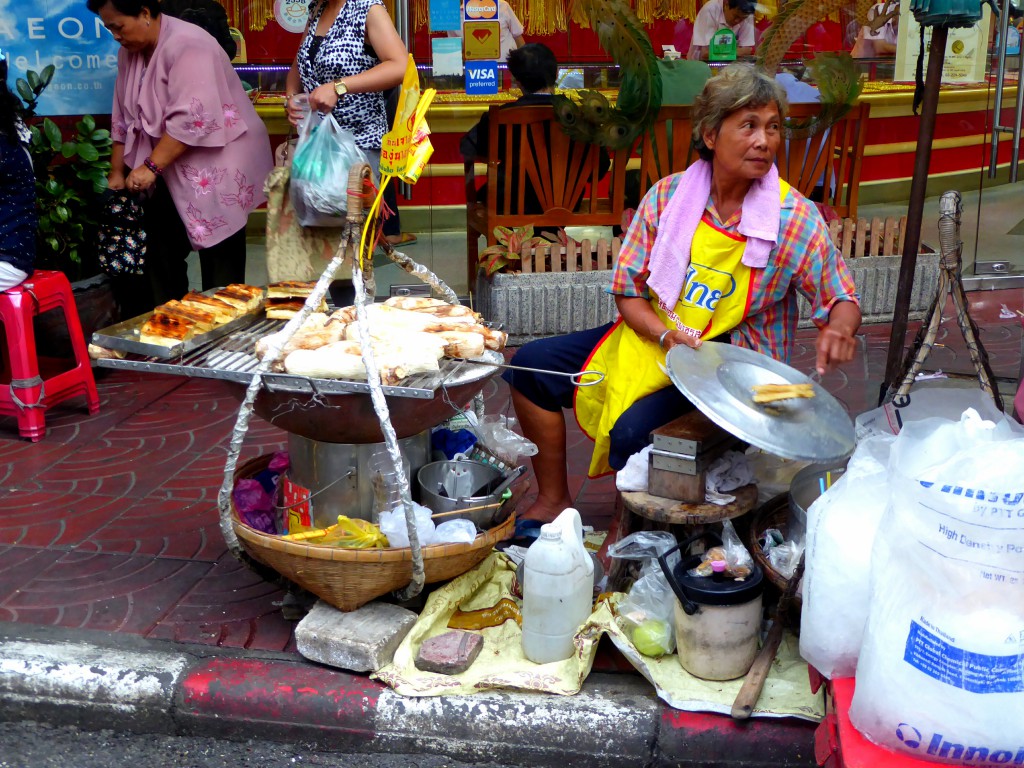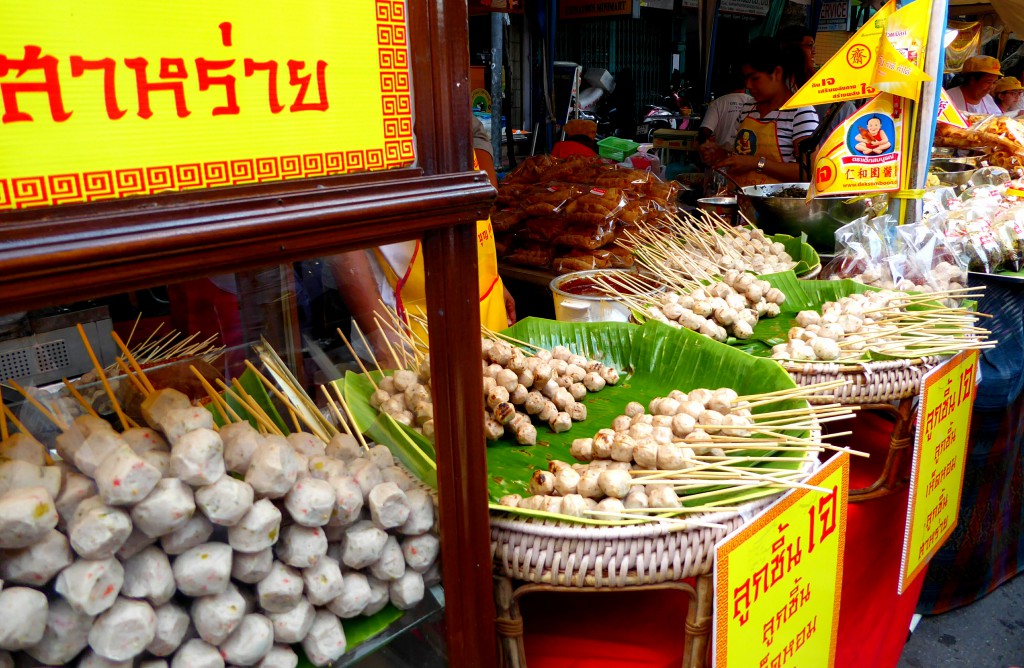 Photo/Foodwalk in Bangkok, Thailand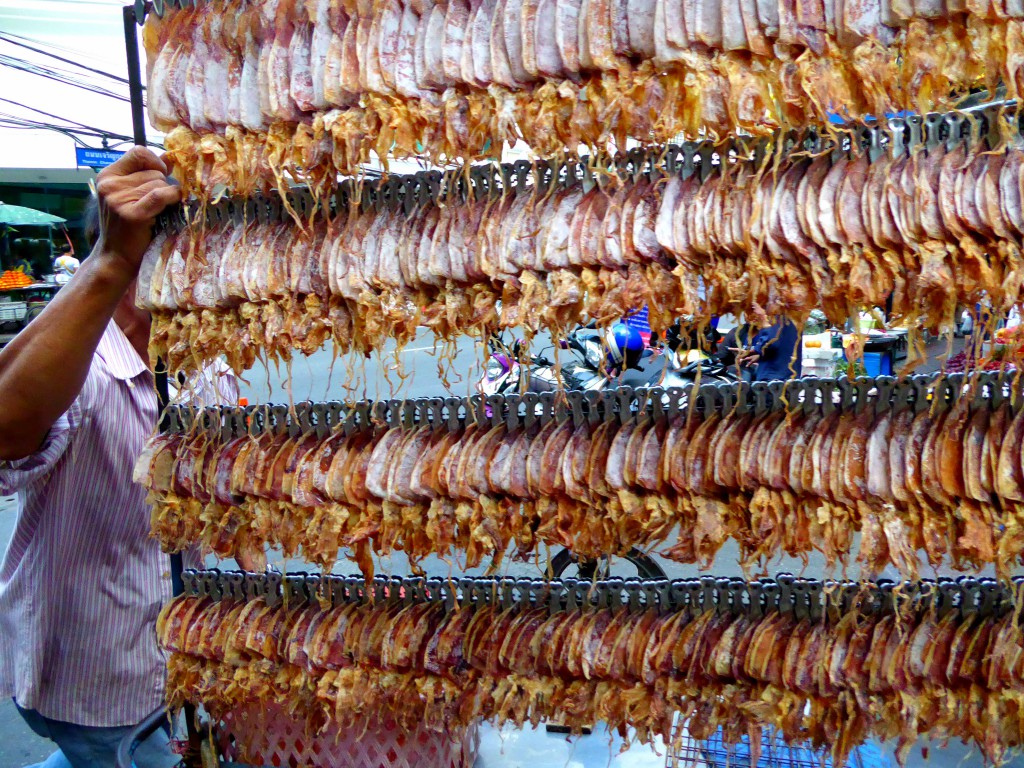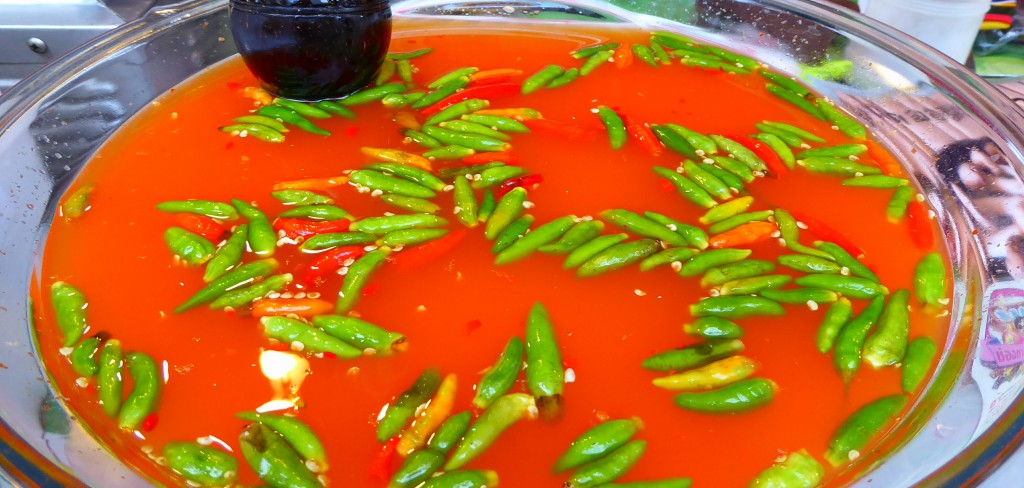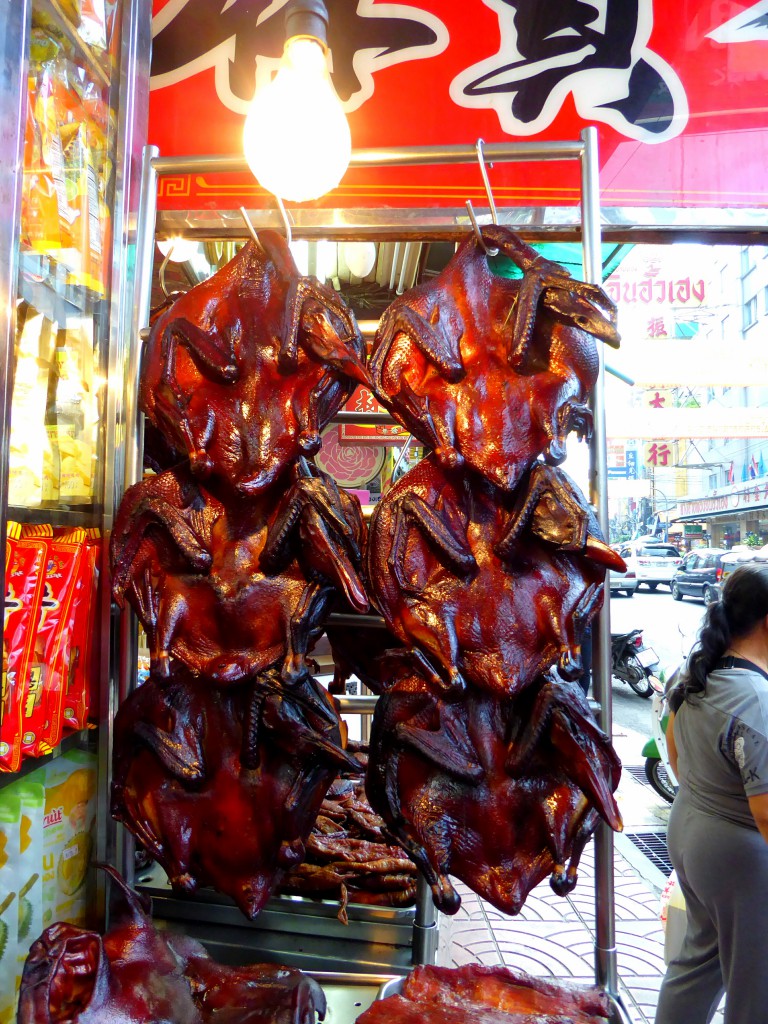 All the great and colourful streetfood on the Foodwalk in Bangkok, Thailand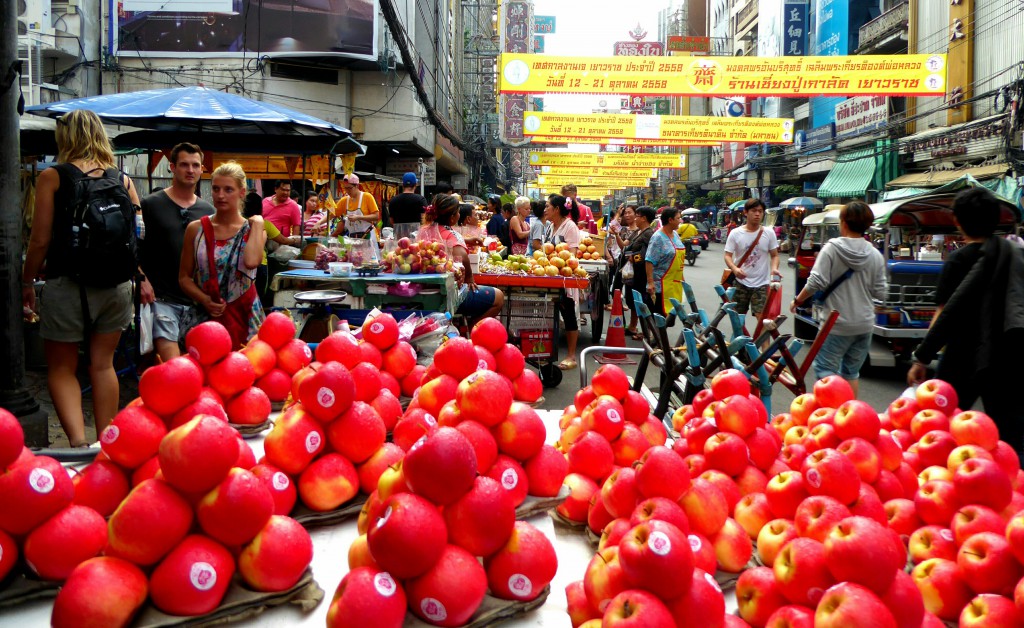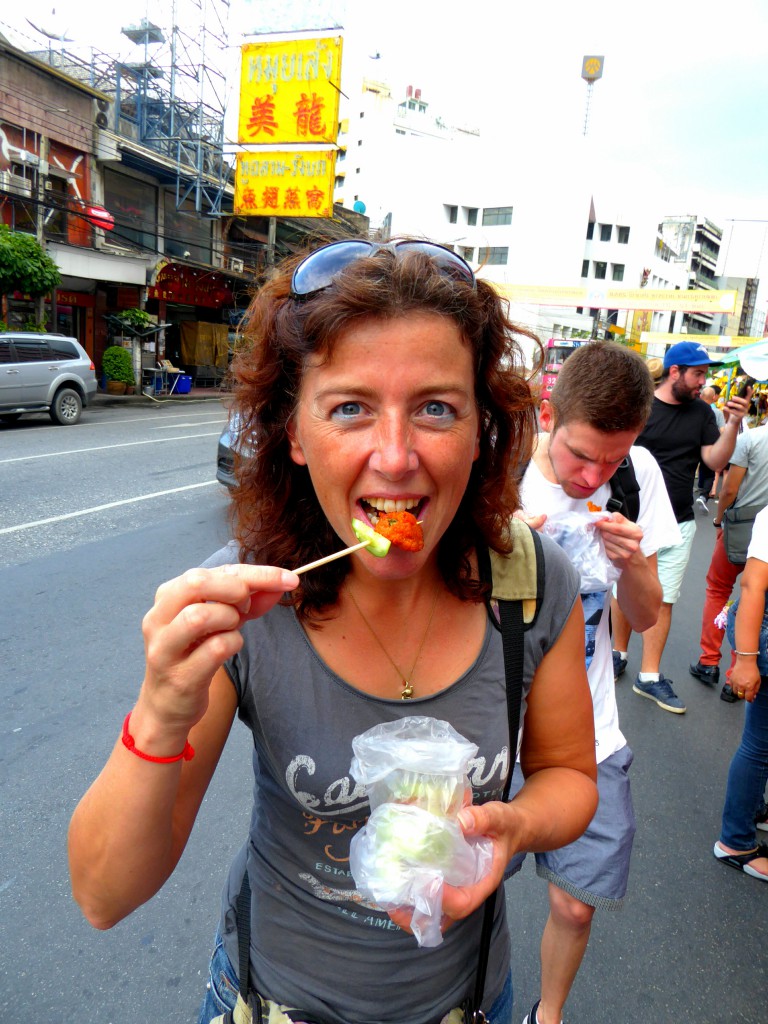 And enjoying some of course!!
I just loved talking to all the fellow bloggers and we walked here for over an hour, until it got dark. I had to go back to my hotel and get a good night sleep before the TBEX conference started the next day in the Queen Sirikit National Convention Centre. It was great spending time at the convention centre and all the workshops we got there. I always learn a lot at them!!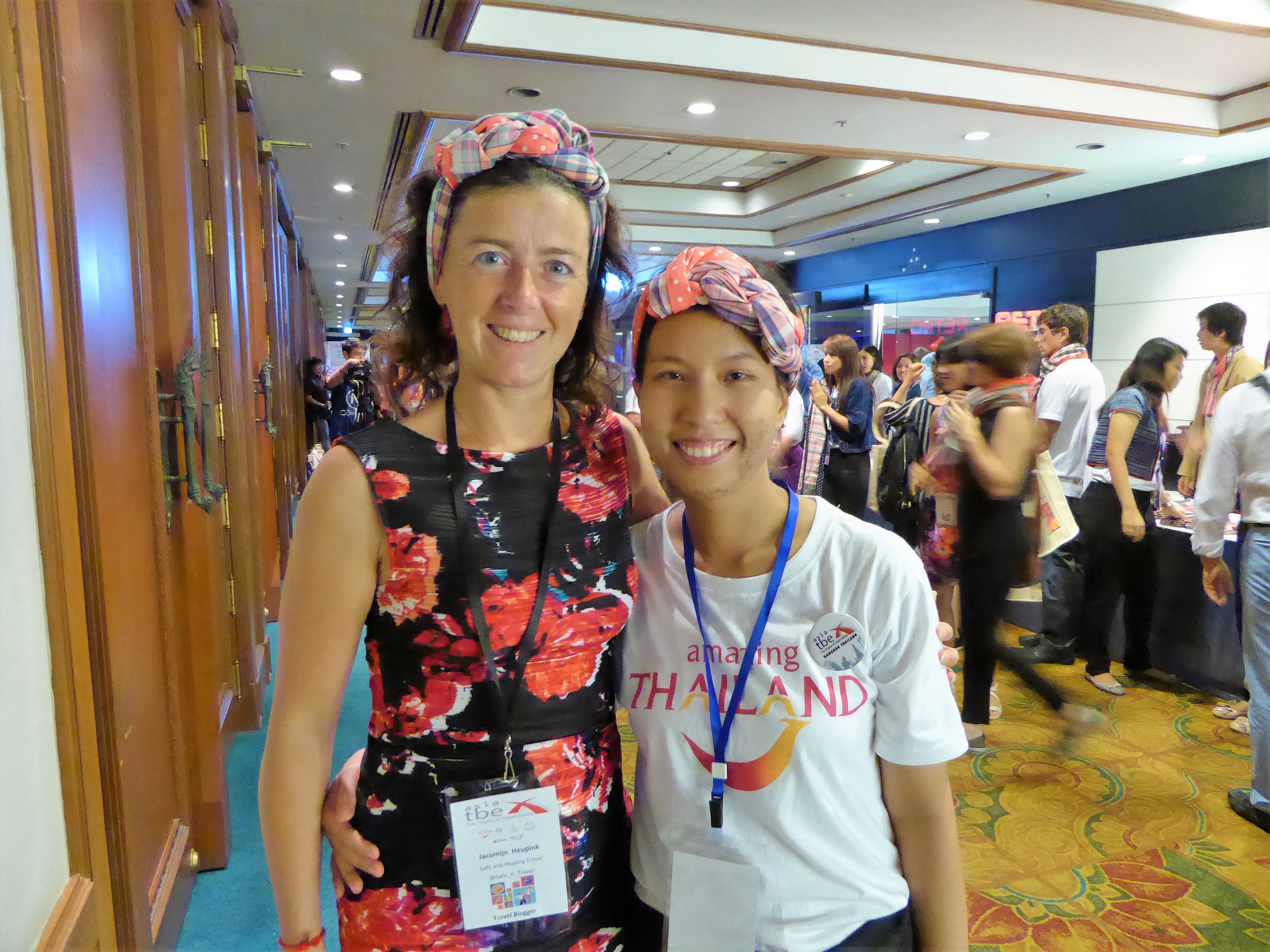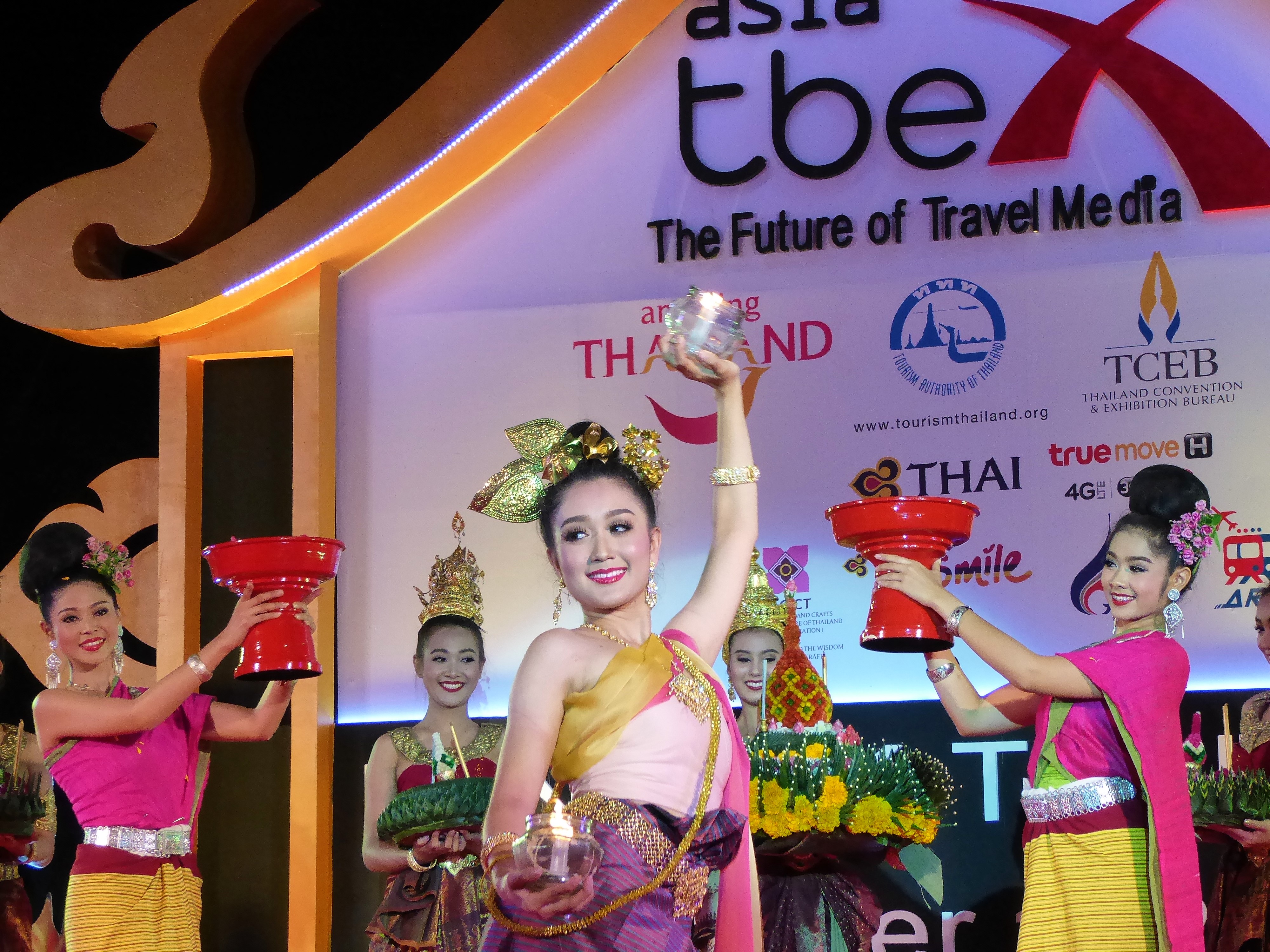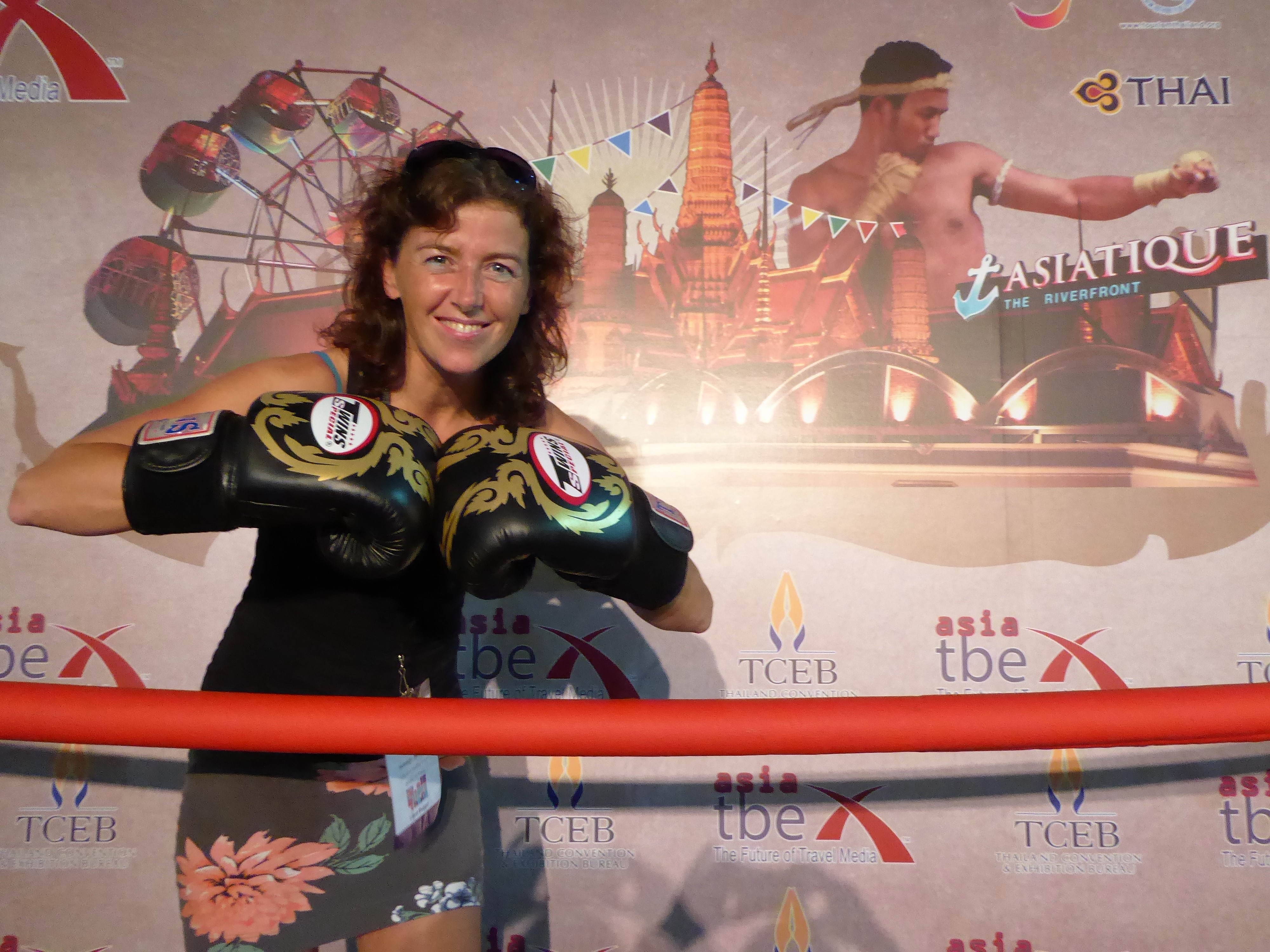 Want to read more about Thailand?
Co van Kessel Bicycle Tour – Bangkok by Bike
Exploring the Temples of Ayutthaya by Bike
3 Days Exploring the Khao Yai NP
Cookingclass At Silom Cookingschool – Bangkok
Or do take a session of healthy pain!!
A session of Healthy Pain – Foot Reflexology in Bangkok, Thailand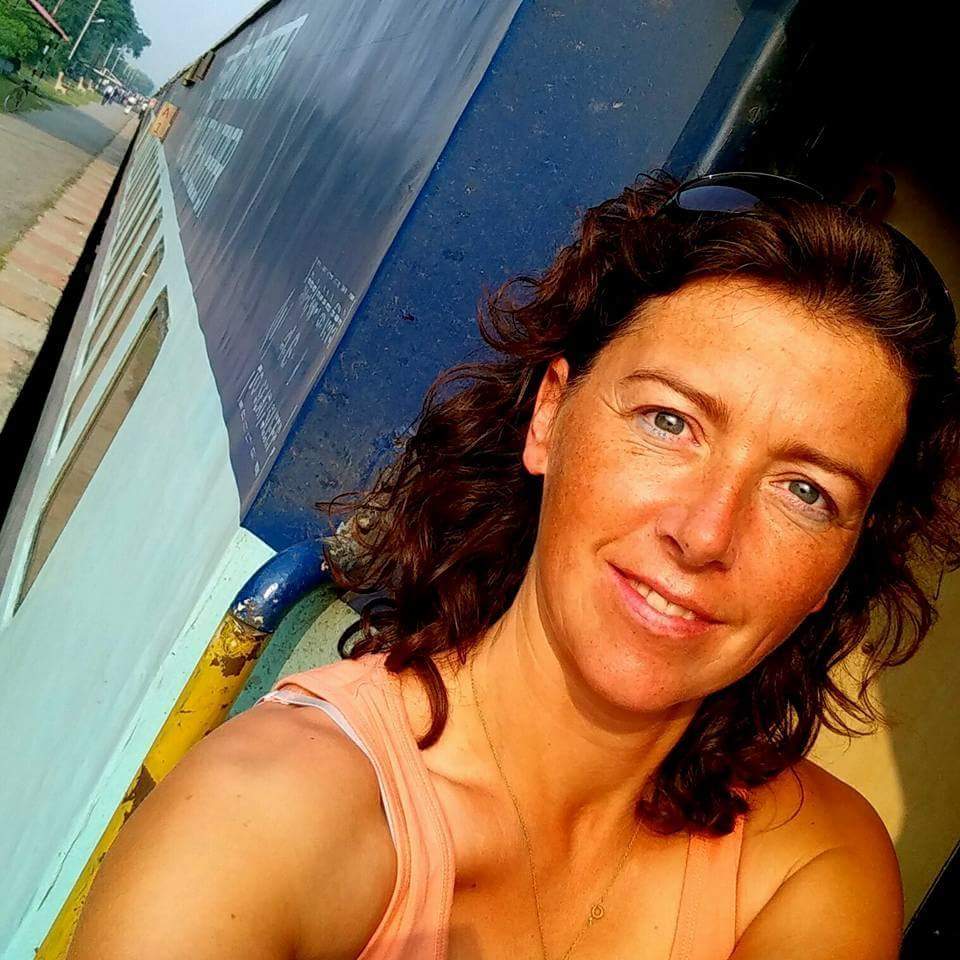 Jacomijn is een politieagent uit Nederland die jou graag laat zien hoe je veilig, actief en gezond de wereld kan over reizen. Safe and Healthy travel is a MUST