All you need to know for your trip to Oman – Essentials for your trip to Oman
|
Everything you need to know in this blog Everything for your Trip to Oman. Read these handy facts if you have plans to visit the amazing  Oman. A roundtrip through the Sultanate of Oman is really surprisingly versatile and super adventurous! I can definitely recommend visiting Oman. It has not yet been discovered by the general public but everything you need as a tourist to enjoy a nice trip is there. So a super combination to safely get to know the sultanate of Oman during a 10-day round trip.
To prepare your trip well, I share everything for your trip Oman in this blog. Know what is expected from tourists in Oman and what you can expect from Oman. When packing your suitcase, you should definitely take this into account and that's why I like to help you with this.
Sultanate Oman
All you need to know for your Trip to Oman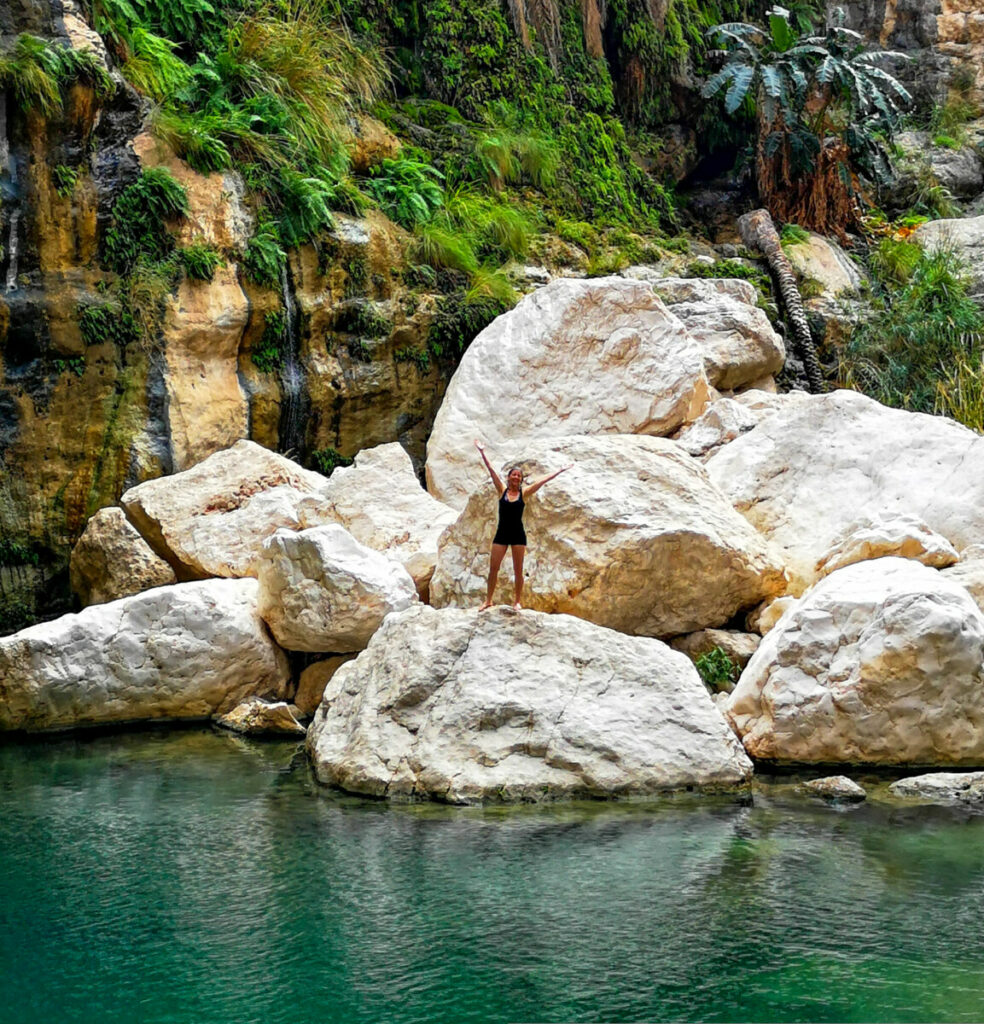 Oman is great country and welcomes the tourist. Just know that it is a fairly strict Muslim country that you need to take into account. Of course, you are free to wear whatever you want if you don't visit a mosque but if you want to have nice contact with the locals, you have to adapt to their dress code. Also, some customs are of course completely foreign to us and that is why I like to share them with you!
Sultanate Oman
Did you know that Oman has a coastline of some 2,000 km? So there is plenty of beach and sea life to be found in Oman.
Oman is more than 7 times the size of the small Netherlands with an area of 309,500 m2. Oman's population is over 5 million. More than 30% of these inhabitants are not Omani and are guest workers from India and Bangladesh, among others. The largest city and also the capital of Oman is Muscat with over 850,000 inhabitants. During my organised tour, we also visit the cities of Sur and Nizwa.
The sultanate of Oman, as its name suggests, is ruled by a sultan. Haitham bin Tariq Al Said the sultan of Oman since 11 January 2020. There have been sultans since the 18th century before that the Imams played an important role.
Religous Oman
The Omani population is predominantly Muslim. I read numbers of 85% of Omanis being Muslim, especially the Ibadi stream within Islam. What else you see are Christians, Hindus, Buddhists and Jews who make up the other percent for Oman. This is a very small group and these concern the expatriates and emigrants who come to work.
The Ibadi current within Islam is quite strict. So Sharia law is prevalent but still there is freedom of belief. I must confess to not having seen a church or temple in Oman. I will pay attention my next trip there.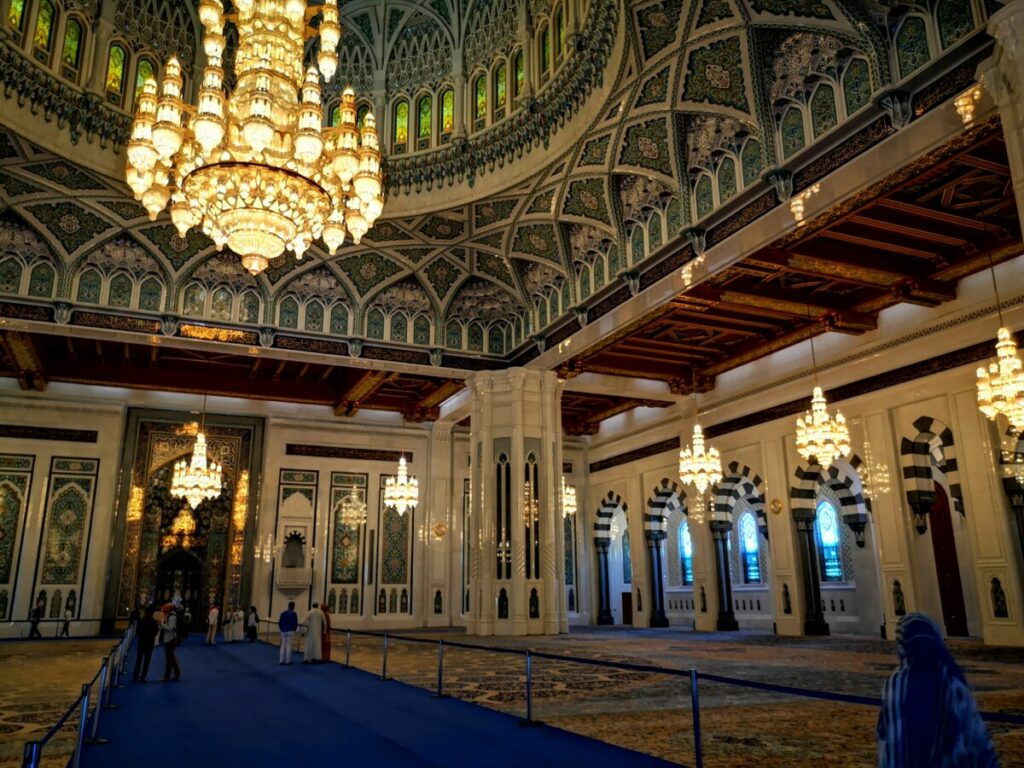 Scheg – Wahla – Imam / Sultan
How does local life work in Oman? In earlier times, when the Imam still ran the country, families and villages all had their own contact person. So the Scheg (pronounced sjeg) was the family elder. So if something was going on in the family then the scheg would speak the word for the family. The village elder is called the Wahla. So the sheg goes in consultation with the Wahla. If a question remained or the problem was not solved then they would step to the Imam.
Another side note is that when help is asked or a problem which is private is shared one never knows who has the actual problem. The question or word is always done by the family or village elder.
All for your trip to Oman
– Safe and Healthy Travel –
Did you know that Oman is also one of the least populated countries in the world? Most of its 5 million inhabitants live in the cities, the rest of the country is desert and has small villages and some wandering nomadic families also called Bedouins. Although the latter are a dying people unfortunately.
Currency Oman
The currency that Oman has is called the Rial. OMR abbreviated, Omani Rial. The cents are called Baisa. When you initially see the prices, you may be a little confused by the high numbers. This is because 1 Rial is divided by 1,000 Baisa. So 1,500 OMR is equivalent to 3.55 euros because the rate at the moment (Febr 2023) is 1 OMR for 2.45 euros. There are a number of coins but most you will use the note money. There are denominations of 100 and 500 (1/2 OMR) Baisa and then 1, 5, 10, 20, 50 OMR. Most of the note money looks clean and colourful.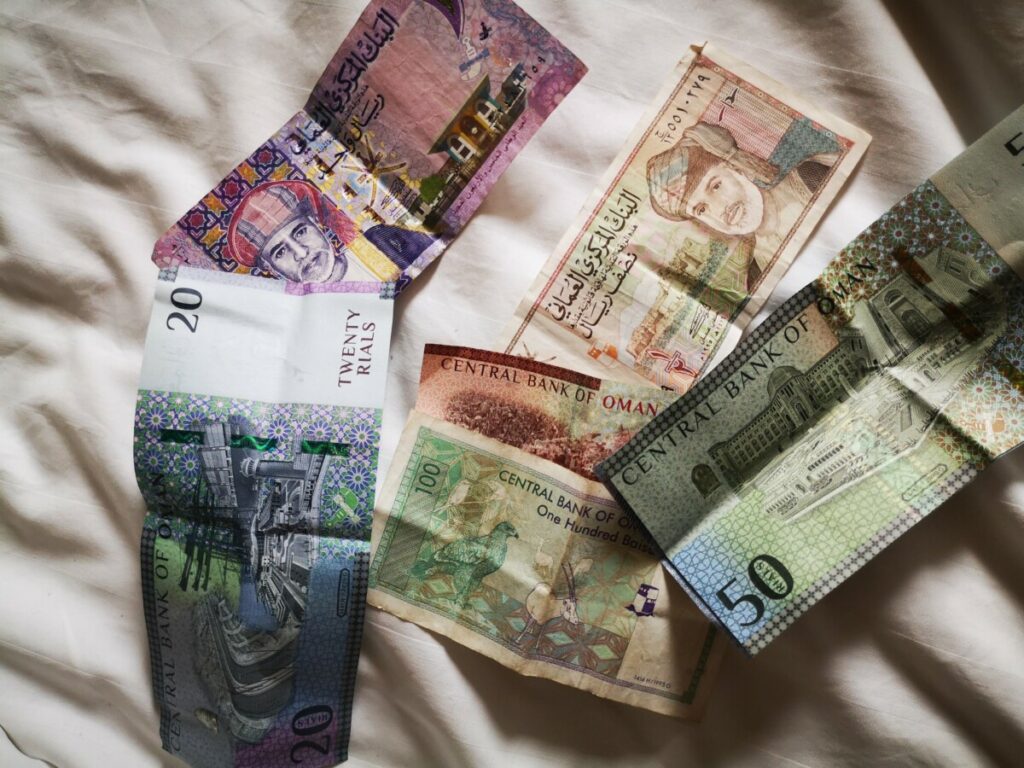 Food in Oman
As in most Muslim countries, vegetarian food is a challenge. Fortunately, you can find many Indian restaurants where, of course, there are always some vegetarian dishes, curries in particular, on the menu. Omanis prefer to eat shawarma and chicken kebabs 🙂 Tasty fresh flatbreads are available everywhere, most of them being parathas. I find them delicious! Also, there is always a salad on the menu and hummus can also be found everywhere.
Fresh fruit is also everywhere and so you can try your luck with fresh juices everywhere. The most delicate combinations are made and you can order fresh juices at any restaurant.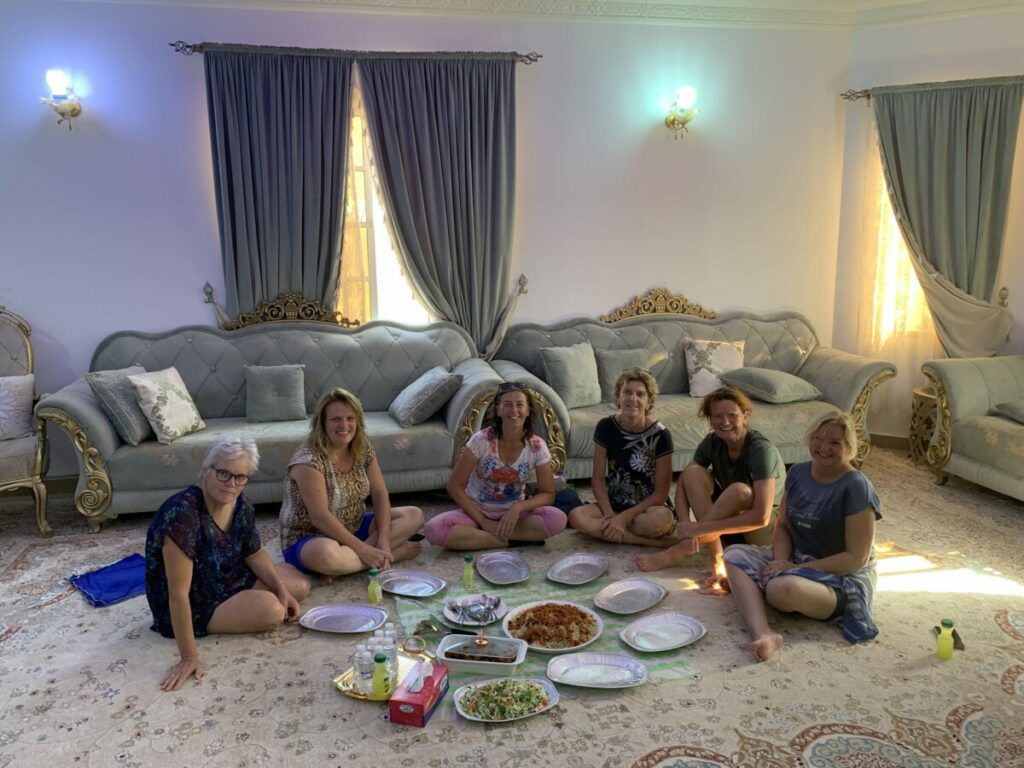 Hospitality of the Omani's
Everywhere you are greeted kindly and especially when you have left the city and are in the countryside. In the small villages, you only have to walk for a moment or you will be asked where you are from and if you would like a cup of tea/coffee. I find the Omanis really super friendly and hospitable. Nowhere was I greeted as often and offered a cup of tea as quickly as here.
How Abdullah, our guide, interacts with strangers is also amazing. I was often asked if Abdullah knows all these people he meets along the way. The answer is no… He doesn't know them but they are compatriots (brothers and sisters) and so a conversation soon becomes familiar and they seem to have known each other for years. Where we are rather on our own, in Oman they talk to each other endlessly about all sorts of different things.
Predominantly Moslim Oman & Your Suitcase
Dress code Oman (especially for women)
In fact, always cover your shoulders as a woman. Preferably with sleeves . For your mosque visit, this sleeve should really go down to the wrist. Preferably do not wear short trousers or short skirts either. What you wear in public should go to at least over the knee.For your mosque visit, this should really be down to the ankles.
In addition, it is very handy that you bring a cloth or scarf that you can drape over your head when you go to the mosque. I always carry my sarong for this purpose. I use it for many purposes. In the Omani desert, I used it as a sheet to sleep under. But also as a dress on the way to the pool in a hotel.
Here and there I come across signs drawing attention to women's clothing. It is a Muslim country and people are not used to seeing a lot of flesh. If you want to walk around without too much attention from men, you should definitely stick to this. In addition, if you want to start nice conversations and interact with the locals on an equal footing, you will just have to dress covered up at all times.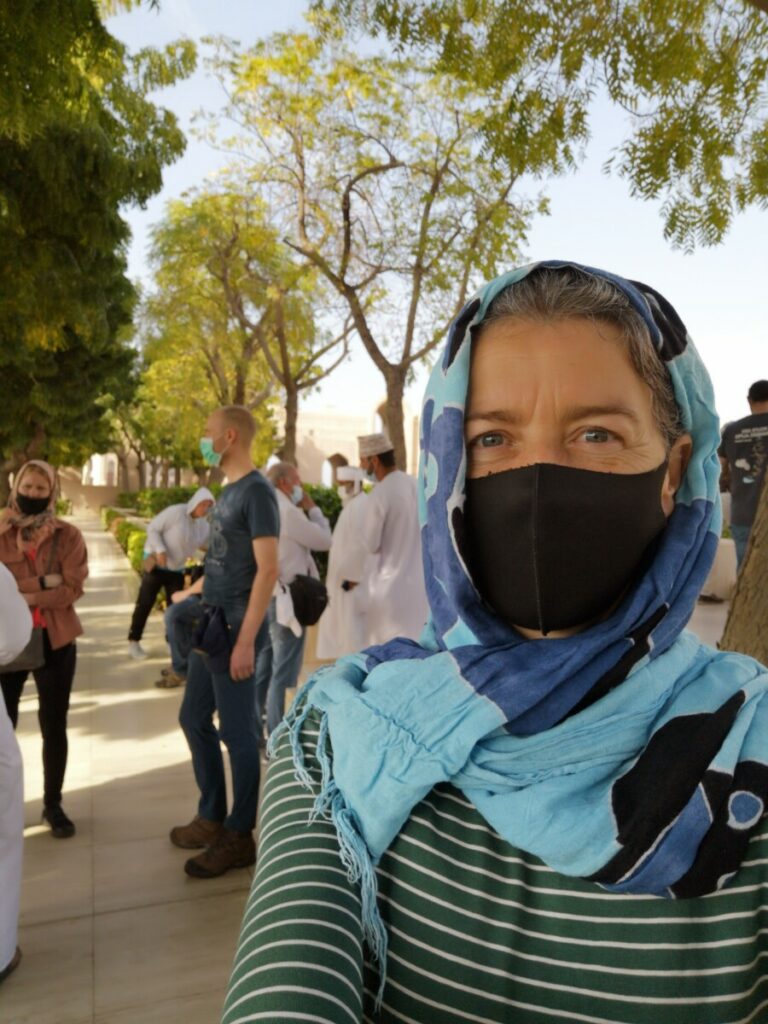 For men, like us, it is common to wear a shirt. Bare uppers I think are really terrible and should not be done anywhere but at the beach or while swimming. In addition, it is appreciated if you don't wear trousers that are too short.
The Omani men wear long robes just like Omani women.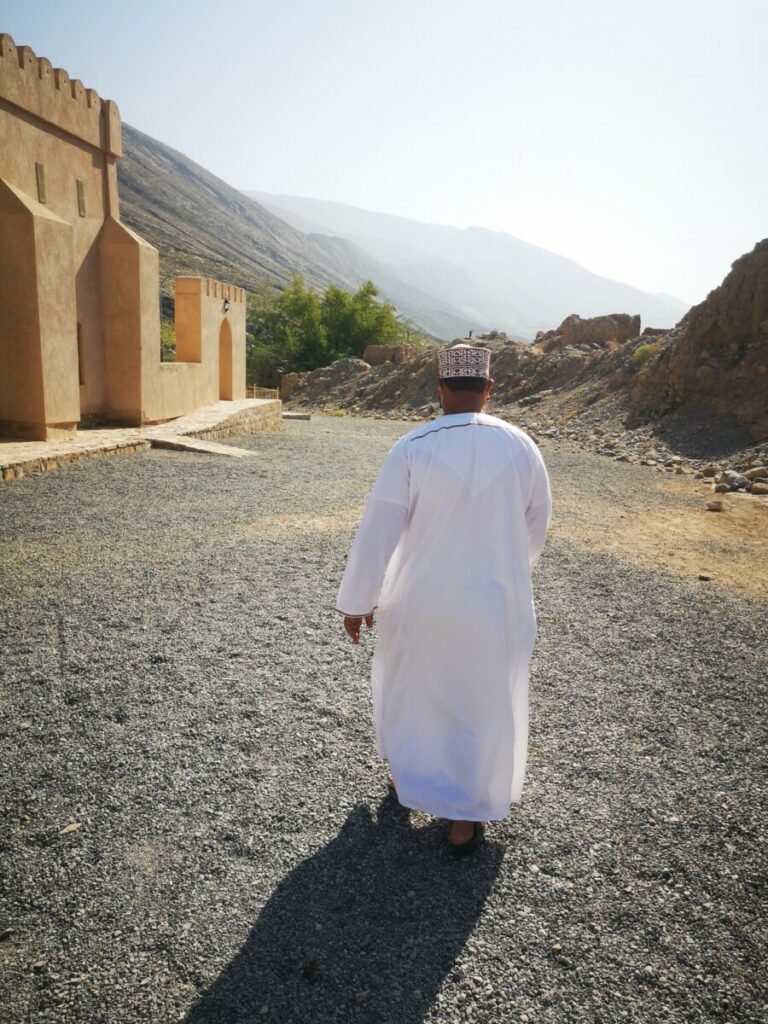 Nature in Oman – desert & beach, wadi's & mountains
The country of Oman is super diverse in terms of nature. In one day you can go from the uber dry desert with dromedaries to a wadi full of oases through which you swim. A little further on, you can walk on the beach and watch turtles laying eggs at Ras al Jinz.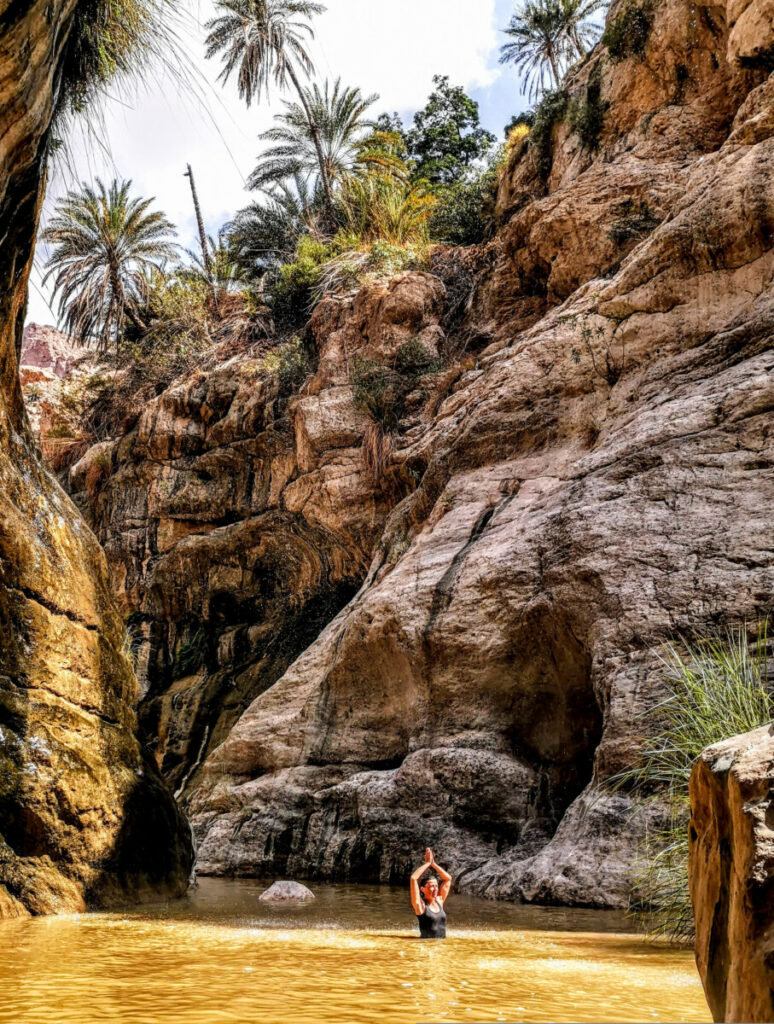 You can also find the most craggy and rugged mountains in Oman. As a challenge for one of my next trips, I did put a multi-day hike on my list. Indeed, in the high mountains, you can see the W routes running everywhere. They are well marked with coloured flags and I am really excited to do some more hiking here. On this website, they show what routes Oman has and how long they are.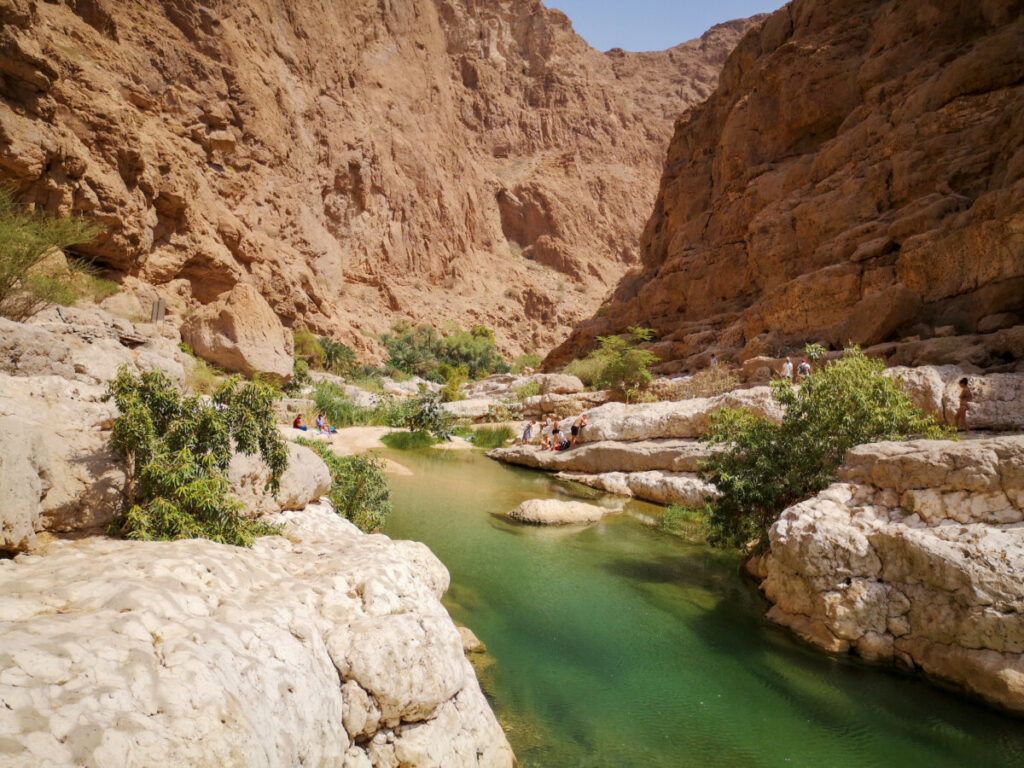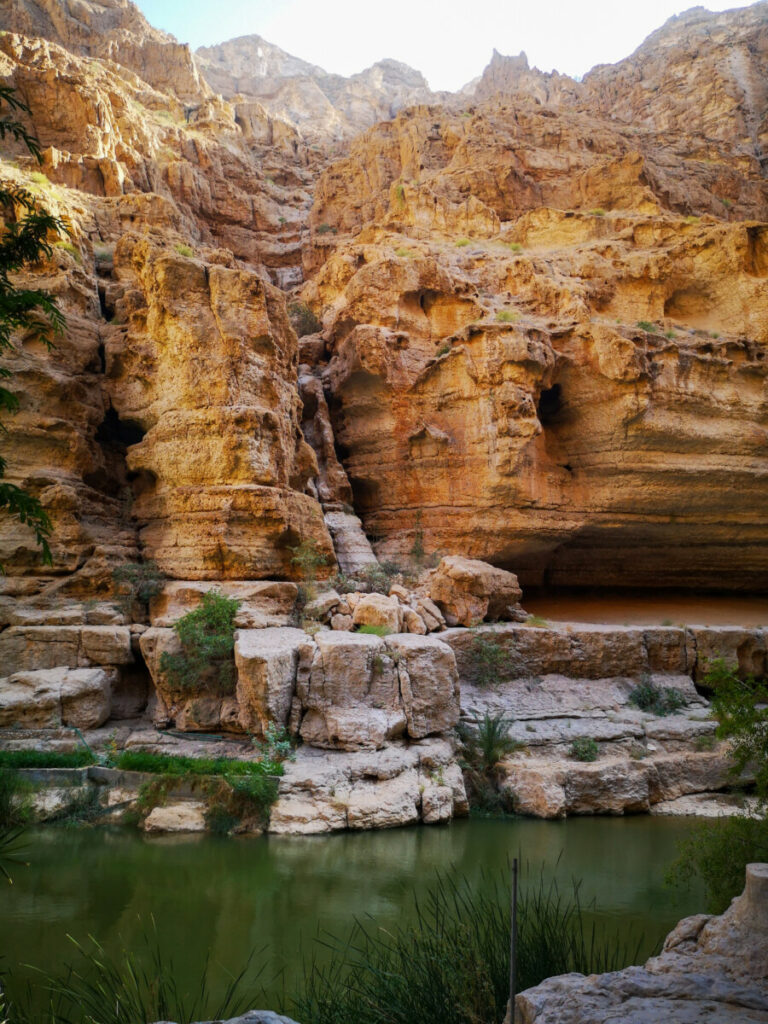 Surprising Oman – Safe and Healthy Travel
Fun facts for a trip to Oman
Everywhere you go, you always find fun abnormal (for us) facts that bring a fine smile to your face. Of course, even in surprisingly fun Oman, you come across the strangest customs. I have listed some of them for you.
Wiggle the cup of tea when you've had enough
When you visit the Omani you are naturally offered a cup of tea. If you want them to refill you again but you have had enough it is not enough to just say no. They will then fill your cup anyway. Why? Only when you wiggle your cup back and forth then it is clear that you really don't want any more.
There are water supplies with taps and cups all over the streets.
Oman is a hot country and water can be very scarce. Everywhere in the streets you see some kind of iron fridge with taps sticking out and a catch basin attached. There are some cups next to it so you can drink some water. I know these places from India too 🙂
Very clean they are often not and whether it is very hygienic?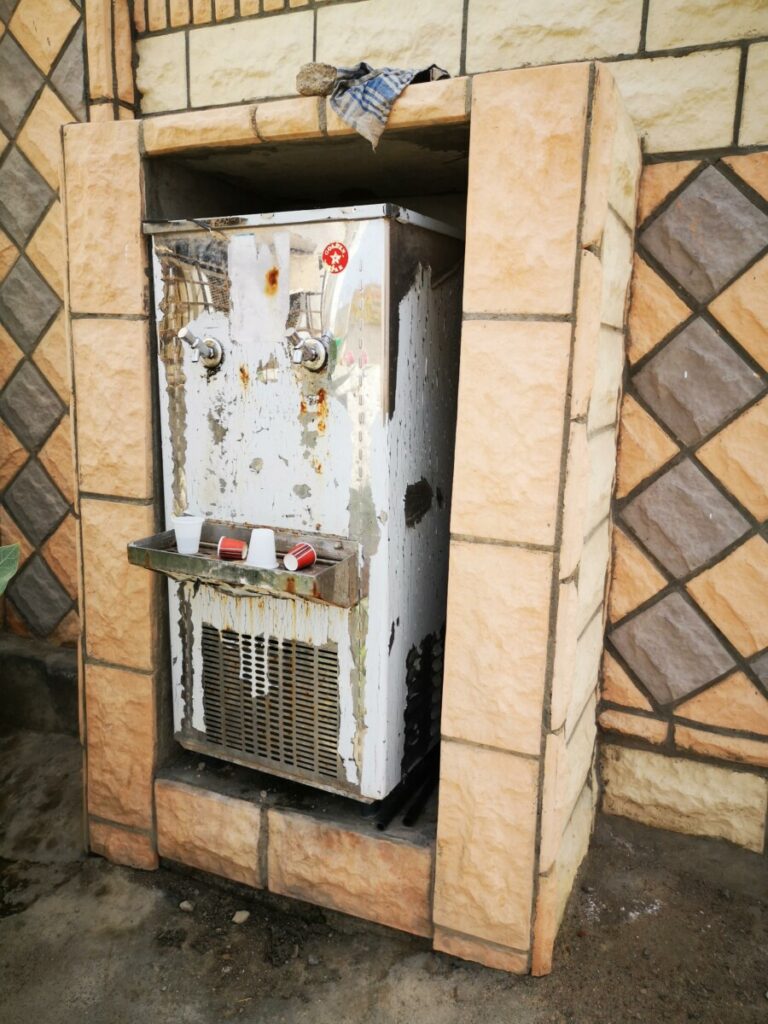 Oman does have Social Housing
In Oman, there are many gift houses. You can compare them to social housing in the Netherlands. The difference then is that in Oman, the given house becomes the property of the people and we have to pay rent all our lives. But yes… We also pay taxes and this has only been the case in Oman for a few years. So who knows, maybe this too will change in Oman.
Sultan Qaboos has 6 palaces.
In the time of Sultan Qaboos, there was cooking every day in every palace. Never did anyone know where the sultan would actually be then. From a security point of view, this had the advantage that no attack could be made on the sultan. The other big advantage is that the food at the palaces where he was not was distributed to the poorer population.
Did you know that in Oma, it is cheaper to leave your old house behind and just build a new one?
Oman has so much land and so little population that it still pays to just leave your house behind and build a new one a little further away. For that reason, you find empty villages everywhere. It gives a peculiar sight. Sometimes an entire village is deserted but sometimes just a few streets in a town. Nice to walk through, of course!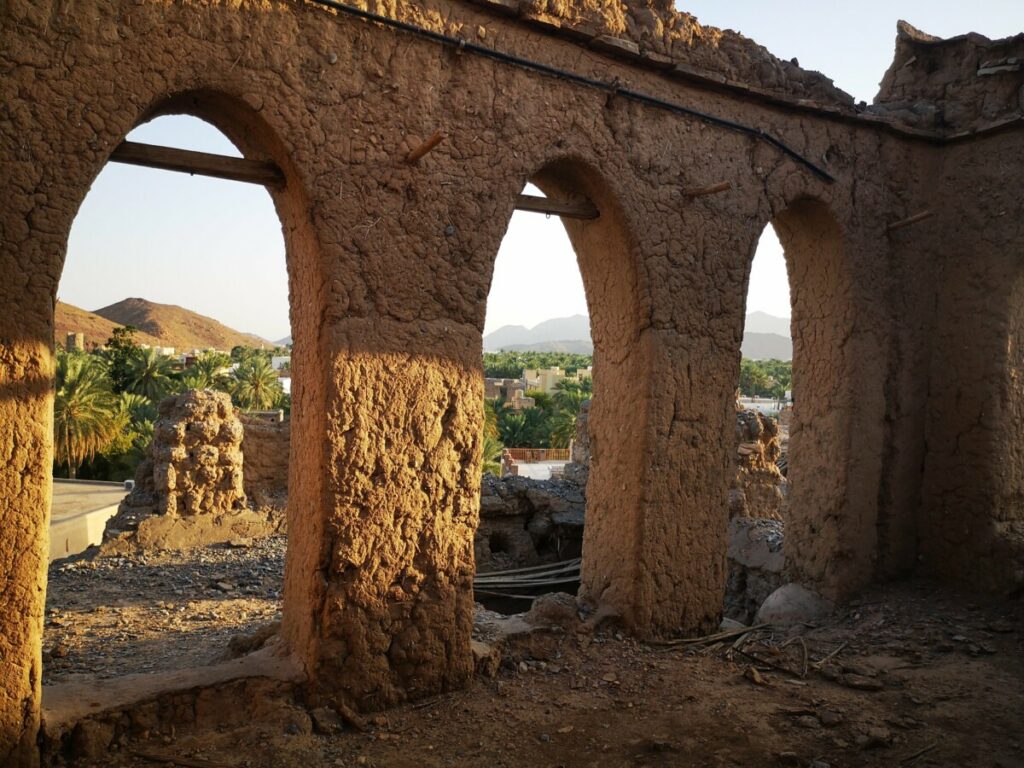 Trip to Oman – Safe and Healthy Travel
English is quite tricky sometimes…
Whenever I travel, I always have to laugh at texts on menus or shop fronts. So too in Oman, you see the strangest 'mistakes' in English texts. You see shops everywhere with texts like Selling Foodstuff. Small supermarkets selling food. I also saw a poulterer who mentioned on his front window that he sold slaughtered poultry. Still nice that it has already been slaughtered when you get to the poulterer then.
On the menu cards, I also came across Eyes eggs. I asked for an explanation and it turned out that if you translate literally from Omani into English a Sunny side up is what they call eyes eggs. Quite understandable of course! So we had then written Mirror Eggs on the menu. Fried eggs sunny side up should it be? Or then what is the best English explanation?
I also came across these bread witches in Oman. A Sandwitch. It always makes me laugh so much!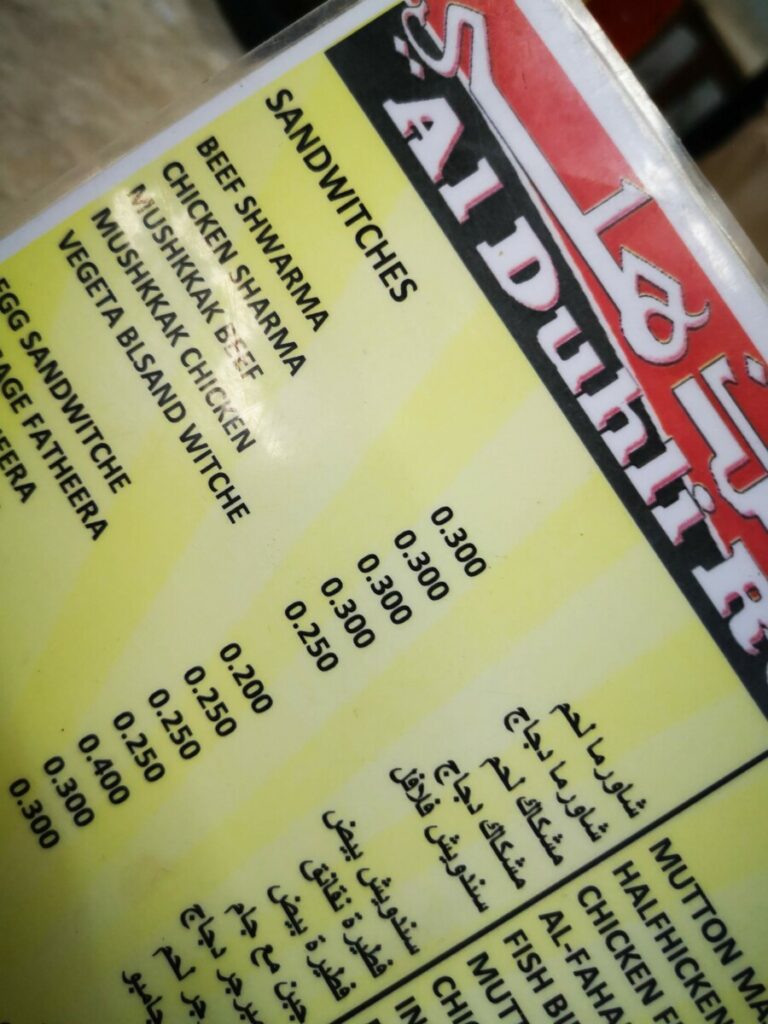 Do you know some of these?
Also want to book an adventurous round trip to Oman?
As I shared earlier, I have now been on a couple of tours in Oman with a small group. Super fun to do but also to experience what it's like when you visit the same place more often. You start to see different things and kind of go deeper. For that reason, I will do this trip 1 or 2 more times. I partly have the groups already in place and won't be travelling with strangers to me 🙂 Maybe sometime in the future….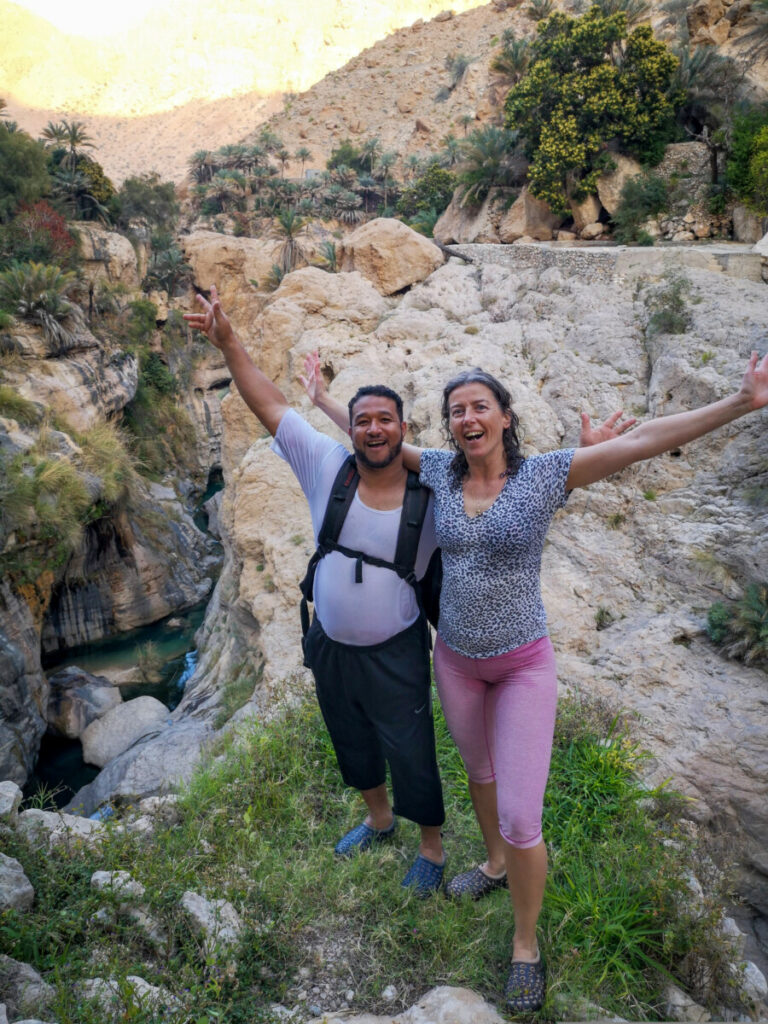 But of course, the same round trip can be booked with
Abdullah
of
Blue Skies of Oman
. I can highly recommend him. He is flexible and can adjust the trip where you want if necessary. This can be done en route as well as in advance if you discuss the trip with him. Abdullah can guide you well and safely during the tour of Oman. Naturally, he speaks good English and can understand more and more NL due to his years of experience as a guide.
Do you find this preparation useful?
Then pin it or save it in your favourites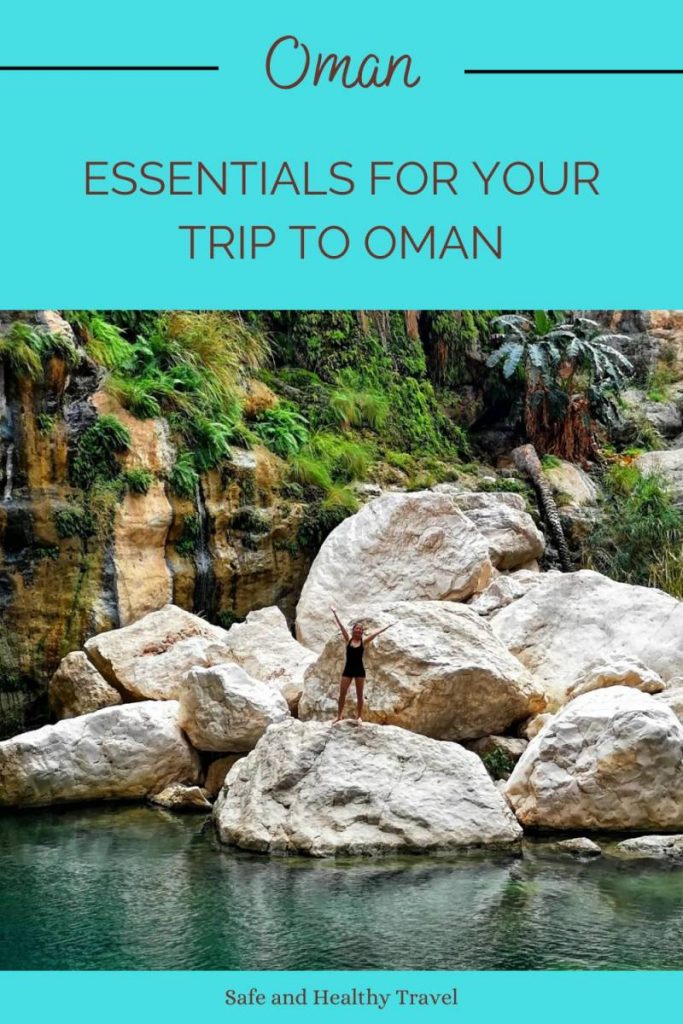 Looking for other travel inspiration?
Hiking in the best wadis – Jordan and Oman
Hiking in Dana Biosphere Reserve – Jordan
Complete travel guide to Abu Dhabi & Dubai – UAE
Floating in the Dead Sea – Ein Bokek – Israël
The churches of Madaba and Bethany Beyond the Jordan – Jordan
Or can I inspire you to go to India?
How to avoid culture shock in India – Everything for your first visit to India – Incredible India
I hope you enjoy this beautiful world as much as I do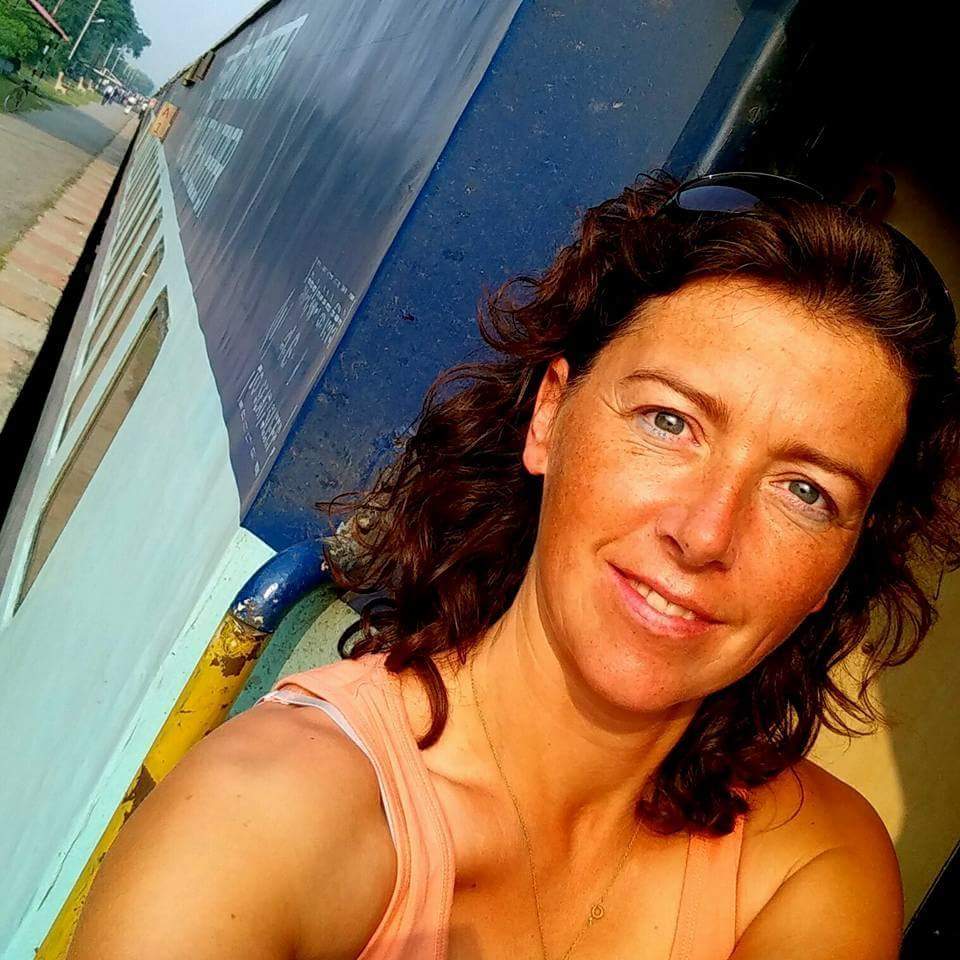 Jacomijn is een politieagent uit Nederland die jou graag laat zien hoe je veilig, actief en gezond de wereld kan over reizen. Safe and Healthy travel is a MUST