How to Stay Dry while Cycling #kattegattleden
|
I went cycling for a week in Sweden!! Along that beautiful West Coast of Zweden. I loved it and really felt like it! It was a challenge for me to do so! I would also go camping while cycling the #Kattegattleden, a cycle path of 370K along the westcoast of Sweden.
How to Stay Dry while Cycling
Well yes, how to stay dry while cycling?I hadn't really thought about that at first. It was september and I was hoping on nice camping and cycling weather. When I got there and it started rainig I was lucky to have packed enought for that. The clothes I had picked were perfect for it!
I was lucky in a bit of a unlucky situation..
#Clothes #Tips #Kattegattleden
To protect me against the rain I had packed a raincoat and also 2 of those small disposable ponchos. These are great, they are small and cheap. And they protect part of your legs too and kept me warm on my bicycle.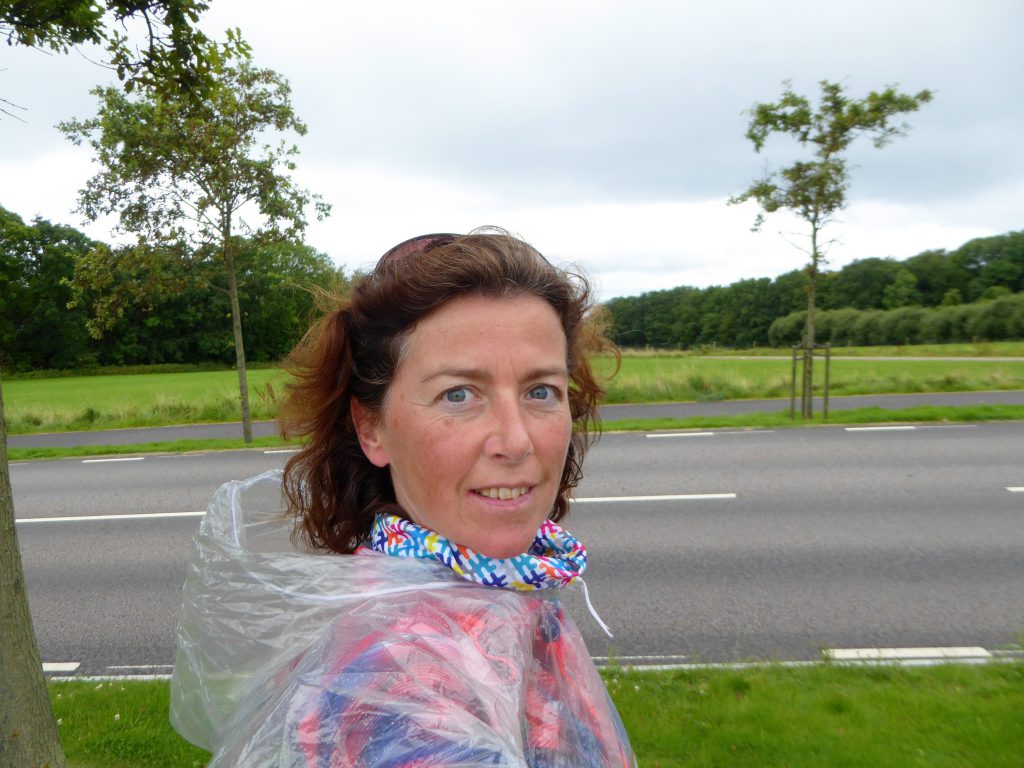 I was wearing my colourful and thin yoga pants, these turned out to be great in this kind of weather. They dried very quickly and you don't get cold because of that.
Next to that is just the smallest clothes to pack in your backpack. A jeans is so much havier and bigger. These yogapants are great for active travel and so the best clothes to pack on your trip!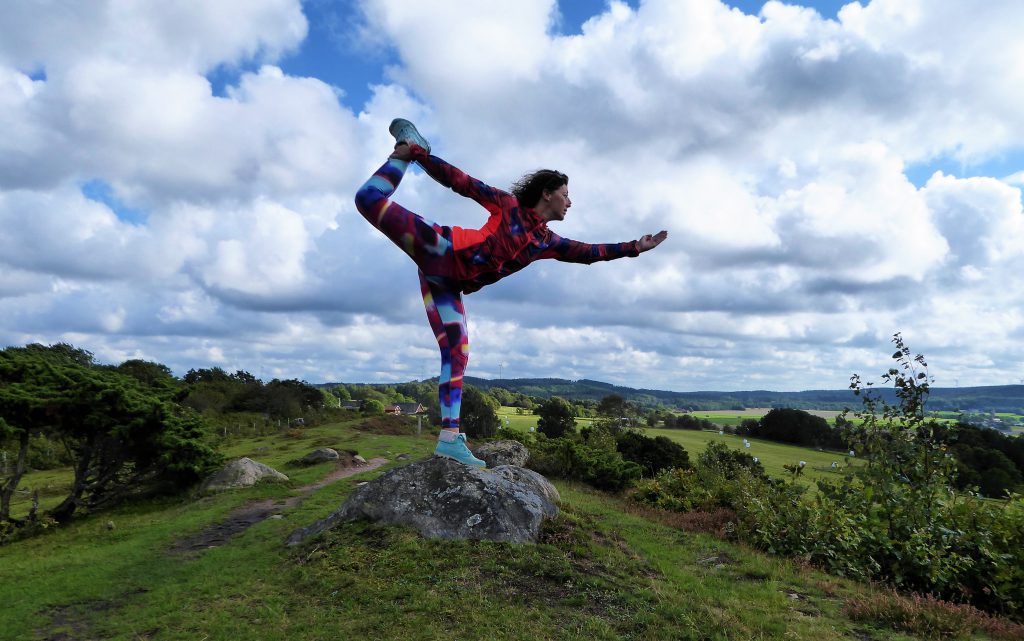 I also was wearing a think wind jacket. A jacket that dried really quick. WHen I was wearing my rain poncho only the arms were getting wet and that was dry in a heartbeat while having a break and hanging the jacket on the steeringwheel of my bike :)Also while wearing it, it dried really quick using the wind while cycling. I was really happy with my jacket which I bought in Kuala Lumpur!!
The jacket fits really good and warm also when you are wearing a thin longsleeve sweater underneath it.
How to Stay Dry while Cycling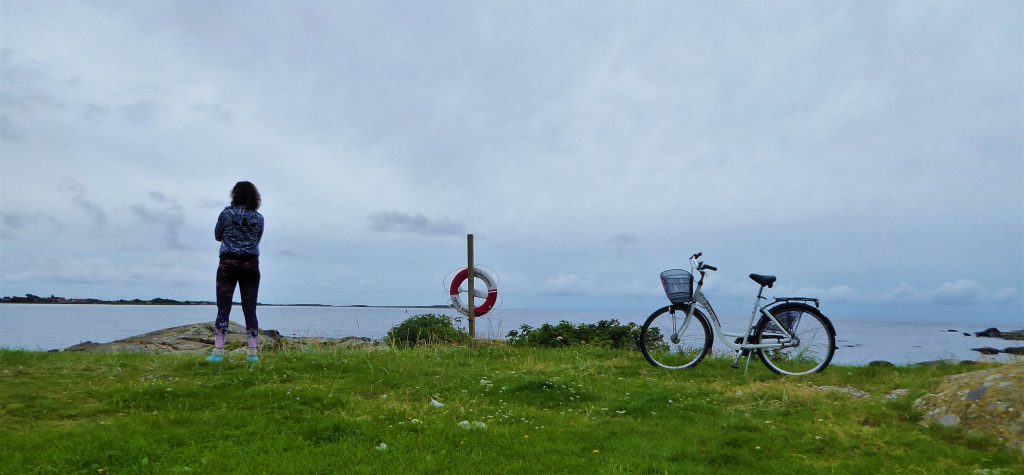 I was wearing shoes and they were surprisingly dry the whole way. Only on my last day it couldn't be protected because of the heavy rainfall.. The rain just went down my legs into my shoes 🙂 But I did have some flipflops packed too.
The bags on my bicycle were waterproof bicyclebags.The travelshop had thought about that and I was very happy about that too! The backpack I had was on the bag too and I had a raincover that normally comes with a packback. This was enough to keep all my luggage dry.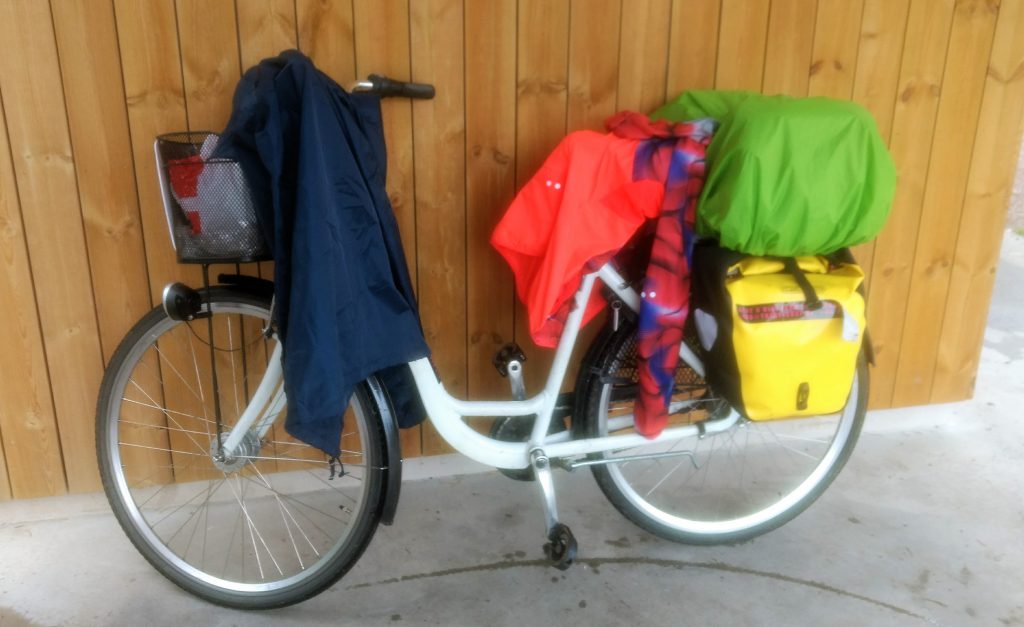 Drying my clothes while having a break 🙂
I had packed an extra rainponcho, they are like 50 cents.. So I had a spare and this one I used to protect the little bag in the basket on the steeringwheel. I had some food and drinks in there too. Everything which I used while cycling.
It couldn't have worked out any better then it did while cycling the great kattegattleden!!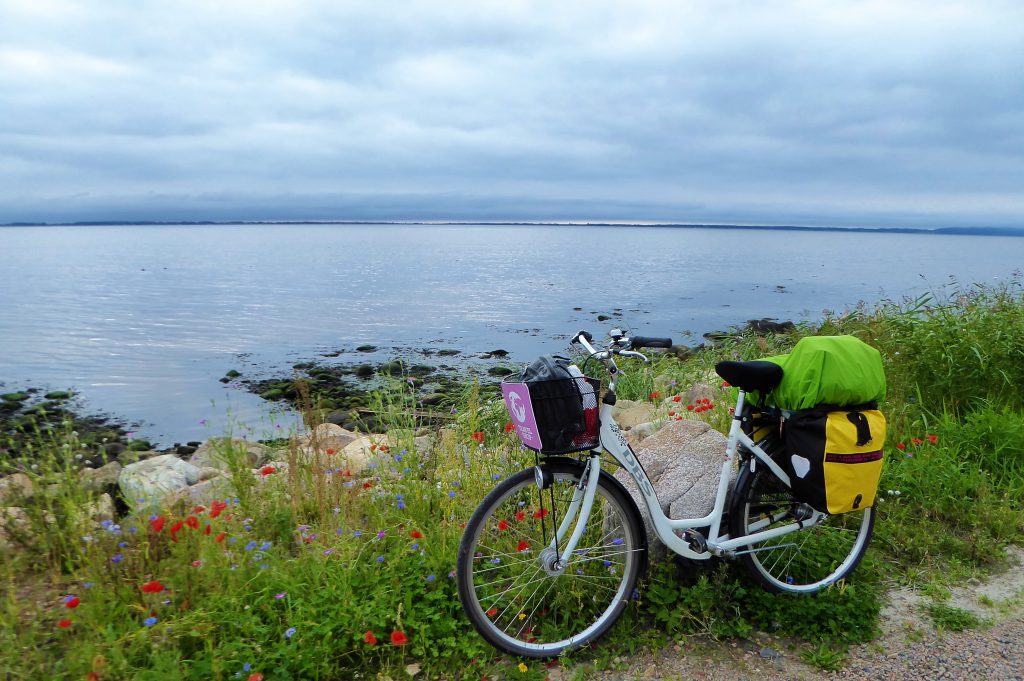 Make me happy and share 🙂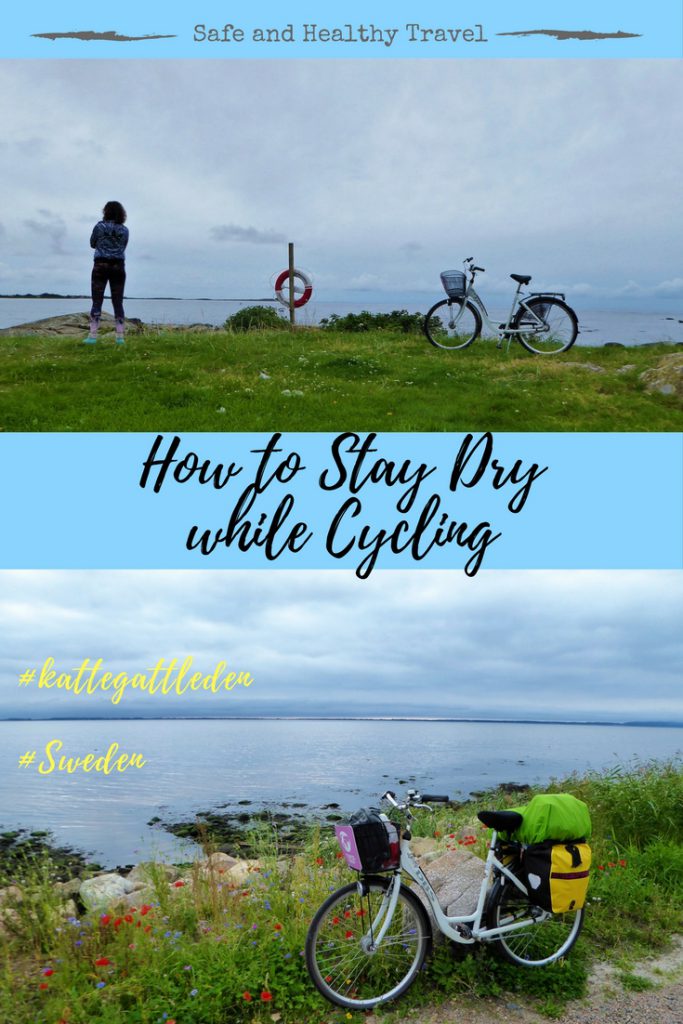 Are you curious about the whole route?: 
Only in Dutch Fietsen langs de Westkust van Zweden Google Translate can probably help you 😉
Or read Safe Cycling in Sweden – Kattegattleden
Or would you rather travel to more exotic destinations?
Visiting Roberto Escobar…Brother of Pablo – Medellin, Colombia
Diving at the #1 spot in the world – Sipadan, Malaysia
Floating in the Dead Sea – Israel
Visiting the Mysterious Plain of Jars – Phonsavan, Laos
Or would you like to walk?
I hope you like this wonderful world as much as I do!!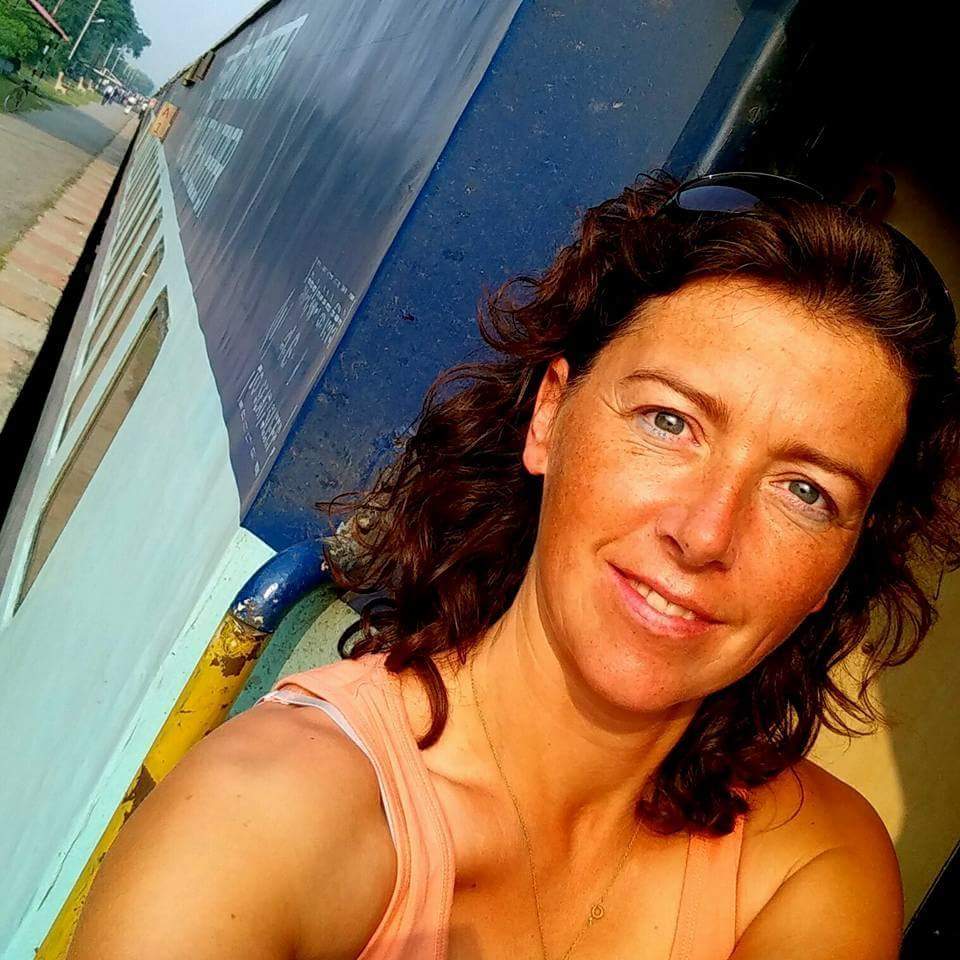 Jacomijn is een politieagent uit Nederland die jou graag laat zien hoe je veilig, actief en gezond de wereld kan over reizen. Safe and Healthy travel is a MUST