Things to do & Places to Visit in Baguio – Summer Capital of The Philippines
|
Baguio is a great city to visit! The altitude is 1540 metres above sealevel and so it has a great temperature the whole year through. Because of that it is a great city to visit and enjoy for a couple of days! I'm sharing here a Baguio itinerary with you with free things to do and also the places to visit on your visit to this great summer capital Baguio: City of Pines!!
This is the reason that they call Baguio the summer capital of The Philippines. To give that name more purpose the gouvernment moves each year from Manila to this city in summer!  According to the 2015 census the city has a population of just over 345 thousand citizins. The city is located in the province Cordillera Adminstrative Region and is just as Manila is on the main island of Luzon.
If you want to get out of the heat of the coast and get of the smaller island to go inlands the city of Baguio is your starting point to explore Luzon. The cities altitude gives you some fresh are and has a lot to offer. It has the best view over the surrounding pine forest!!
I visited this city to go climb the great Mount Pulag. I wanted to go up Mt Pulag in the middle of the night in hope to see a great sunrise!! Or if I was really lucky to see the Sea of Clouds!! I loved my trip up Mt Pulag!
Read more of my trip: Hiking to the Summit of Mt Pulag
But first I explored the city of Baguio for 4 days!
Free things to do in Baguio – The Philippines
Baguio City Public Market
If you start to explore a new city the best thing is to go into a local market! In the centre of Baguio you have this great, indoor market. I wandered around it for a while and felt the atmosphere of the locals of the city of Baguio.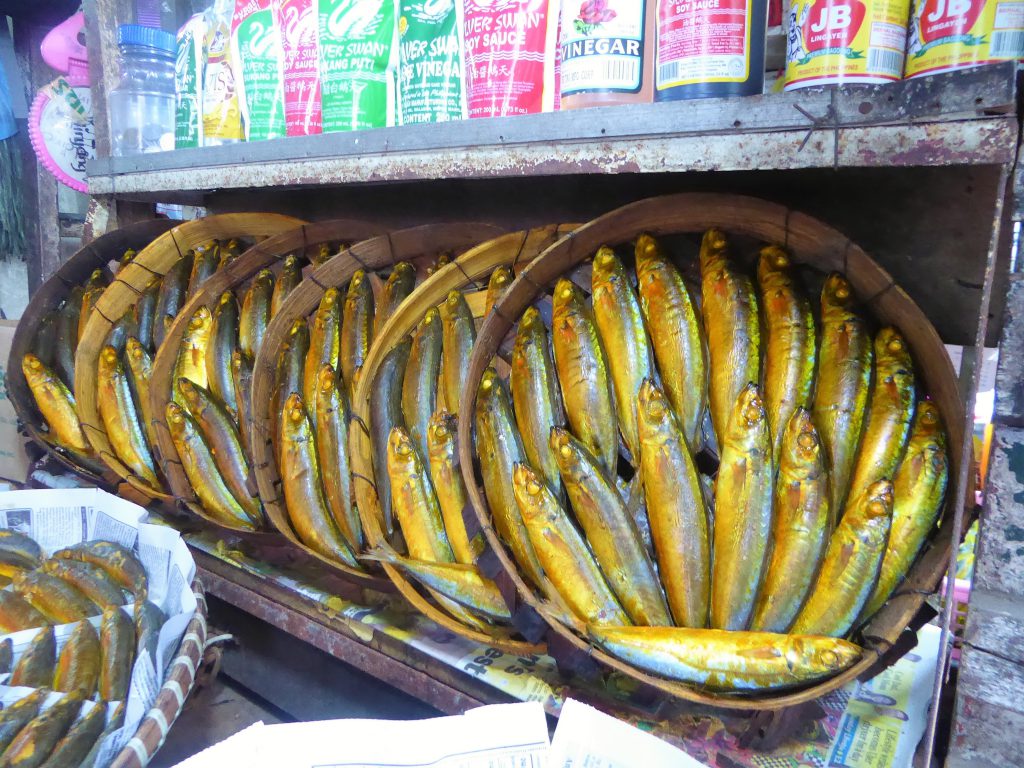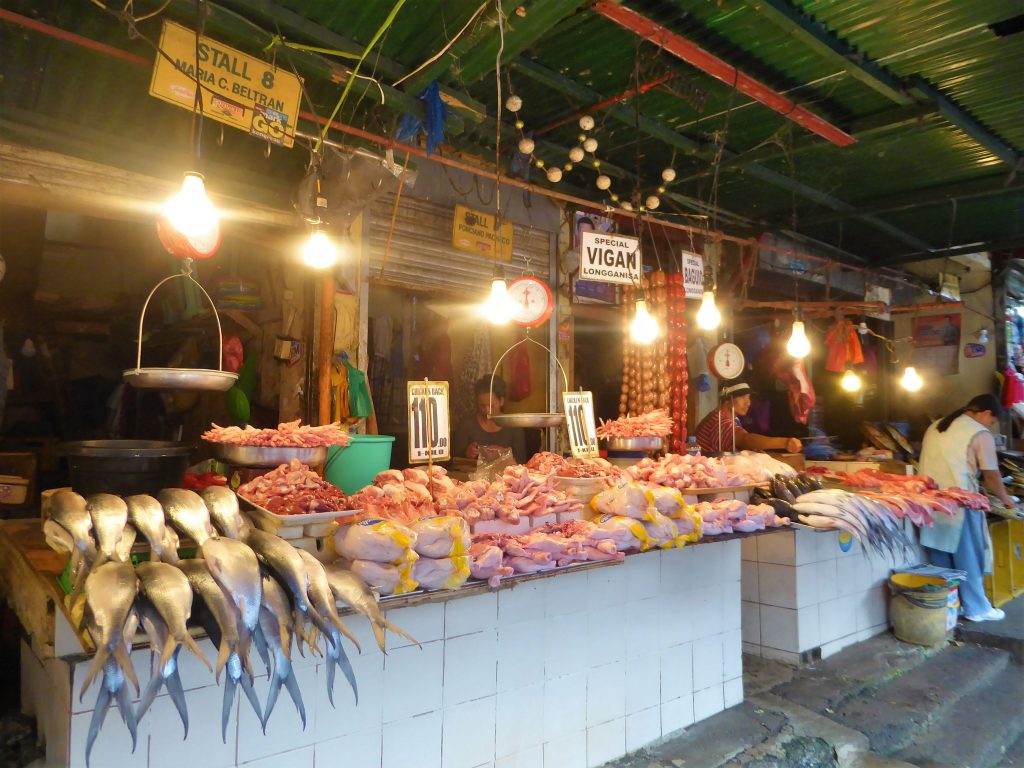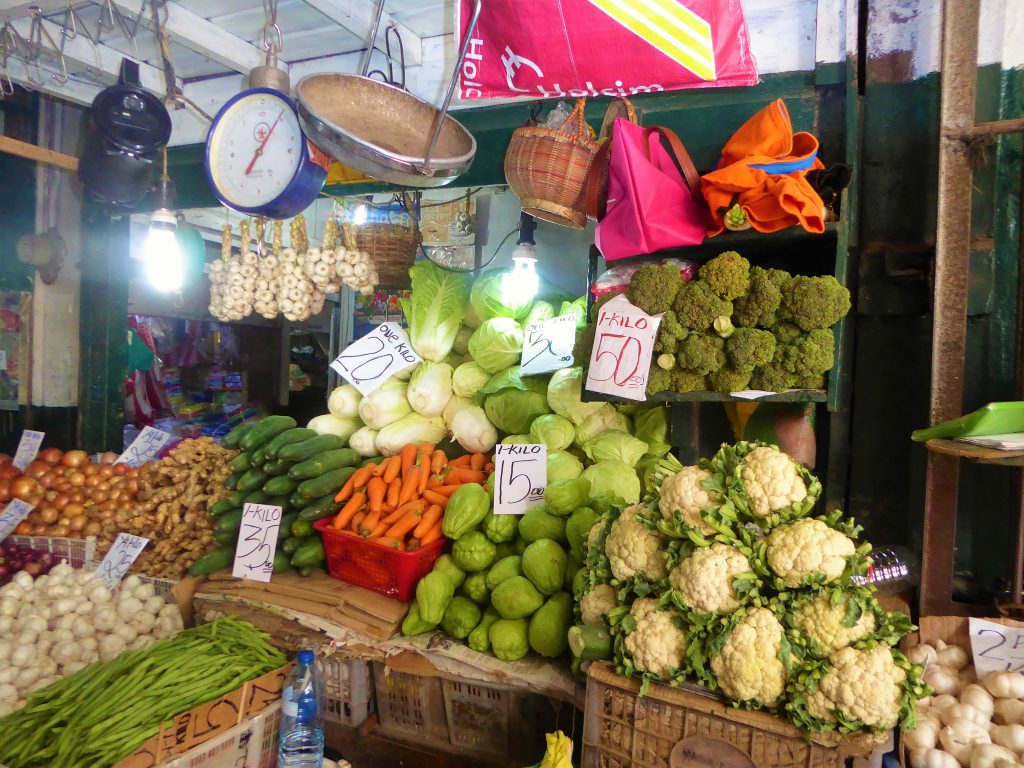 Tip: I was warned by a local lady..
Yes, she warned me.. She actually shouted to me. I had to take my small backpack to my front because of pickpockets that would be walking here also. This other lady heard it and came to me to explain what the shouting lady meant 🙂 I took this advice happily and ofcourse got my back to the frontside.

Always good to have your bag in your vision. Not on the back where people might get something out of it without you noticing.

Exploring the Summer Capital Baguio
Burnham Park / Rizal Park
Also a free thing to do in Baguio is ofcourse visiting the park. I left the market and soon found myself at the entrance of Burnham Park. It is a great green park and when the city is busy great to get a moment of clean air and rest. There are a lot of statues and monuments in the park to look for.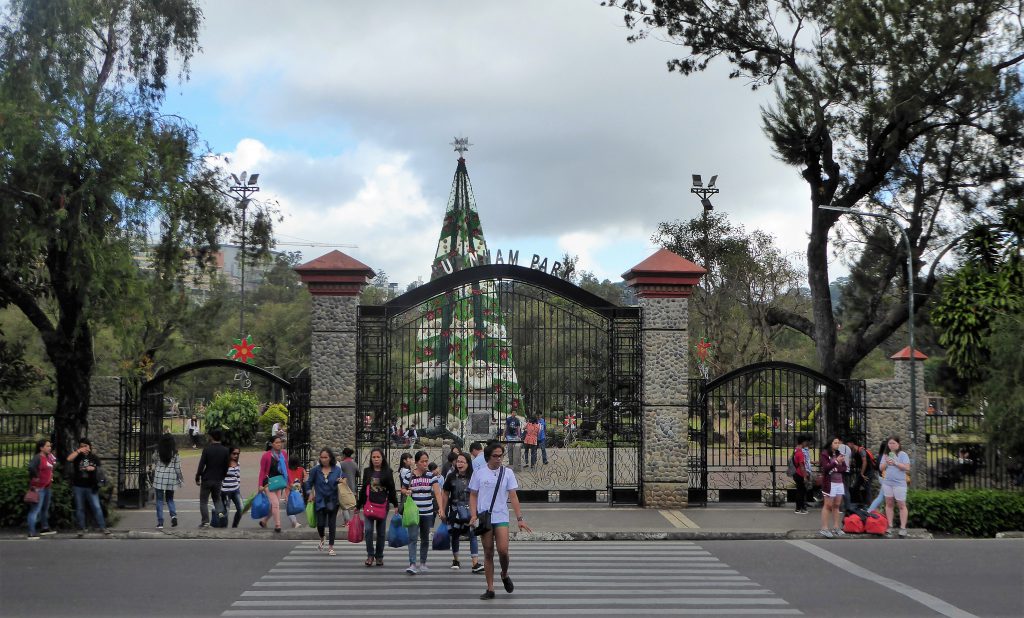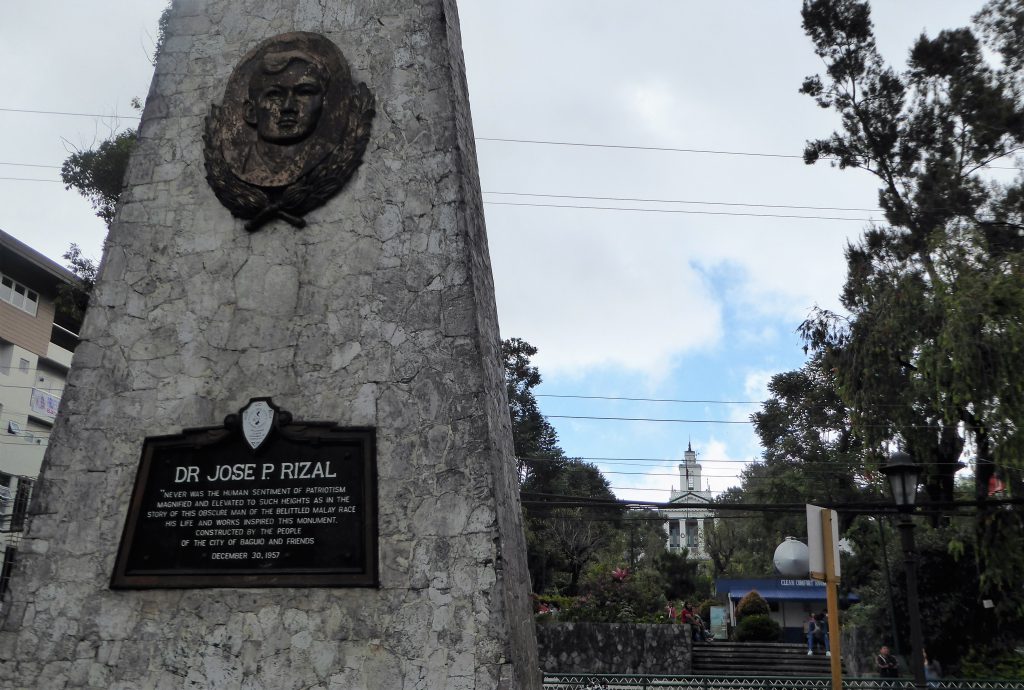 As we are talking about park I just name this one too. Camp John Hay is also mostly free to visit. It is a park in the area of Baguio and from now on I know why they also call Baguio city of Pines. It is located a bit higher then the city and gives you the best views over the surrounding pine forest. Early 1900 the American army located their Hill station there during the Philipine-American war.
You can learn more about this history if you go into the Bell House. You do need to pay a little fee for this house and the garden.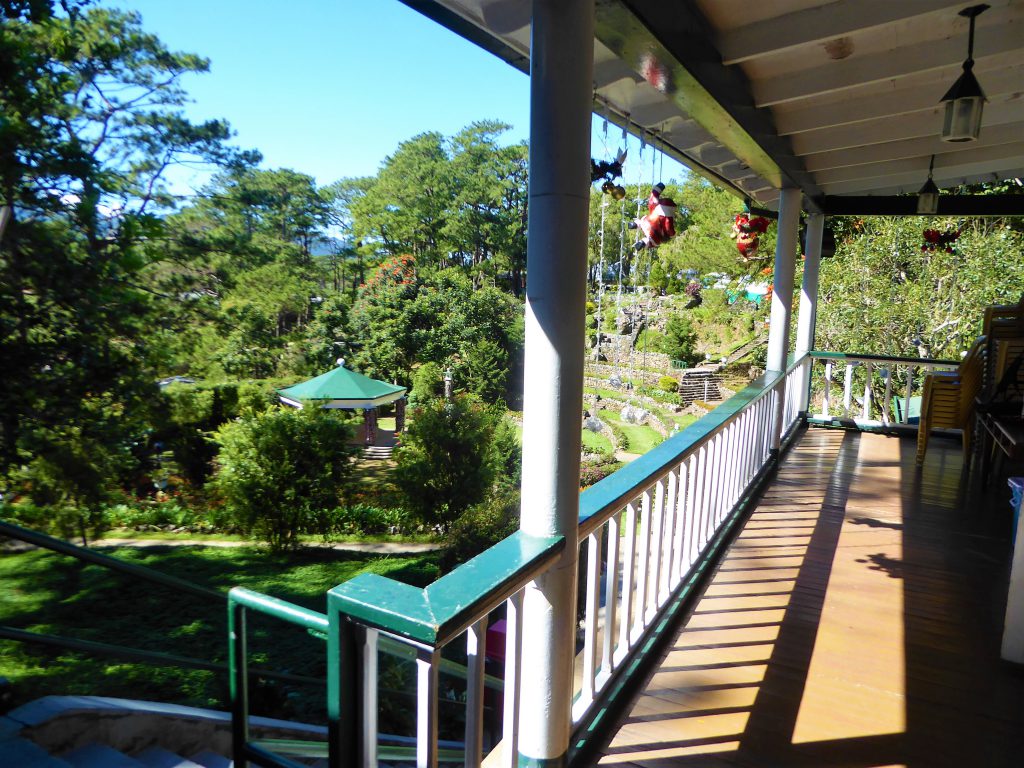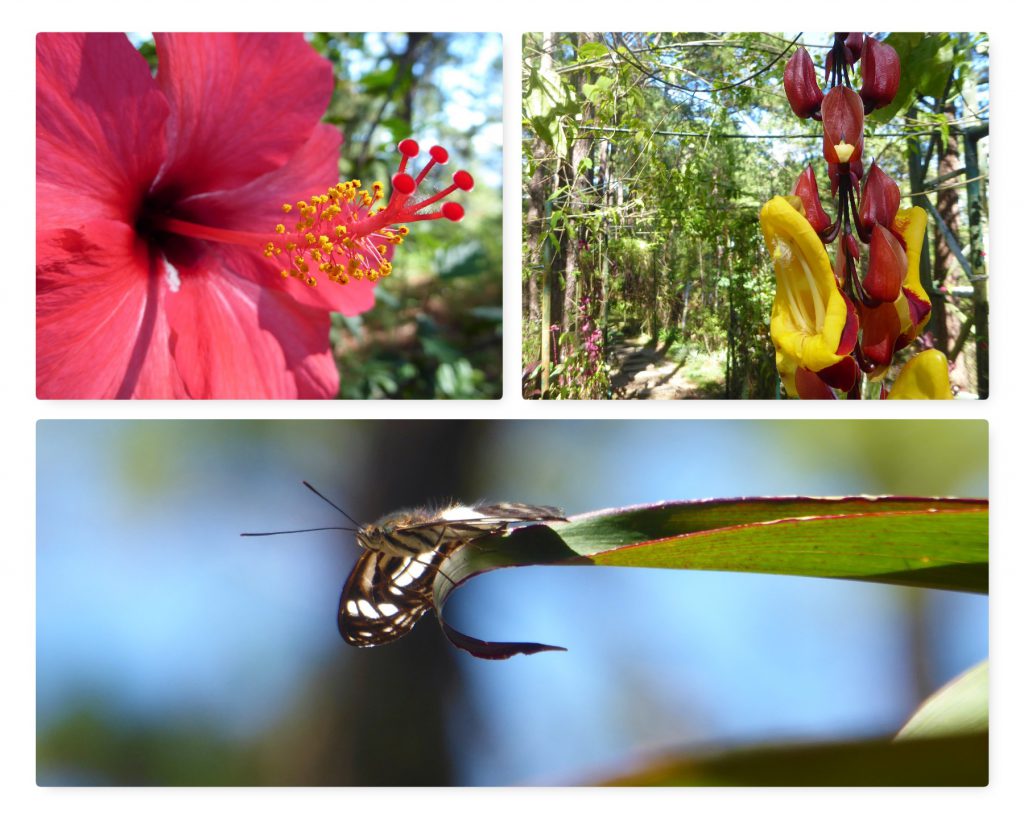 Places to Visit in Baguio – The Philippines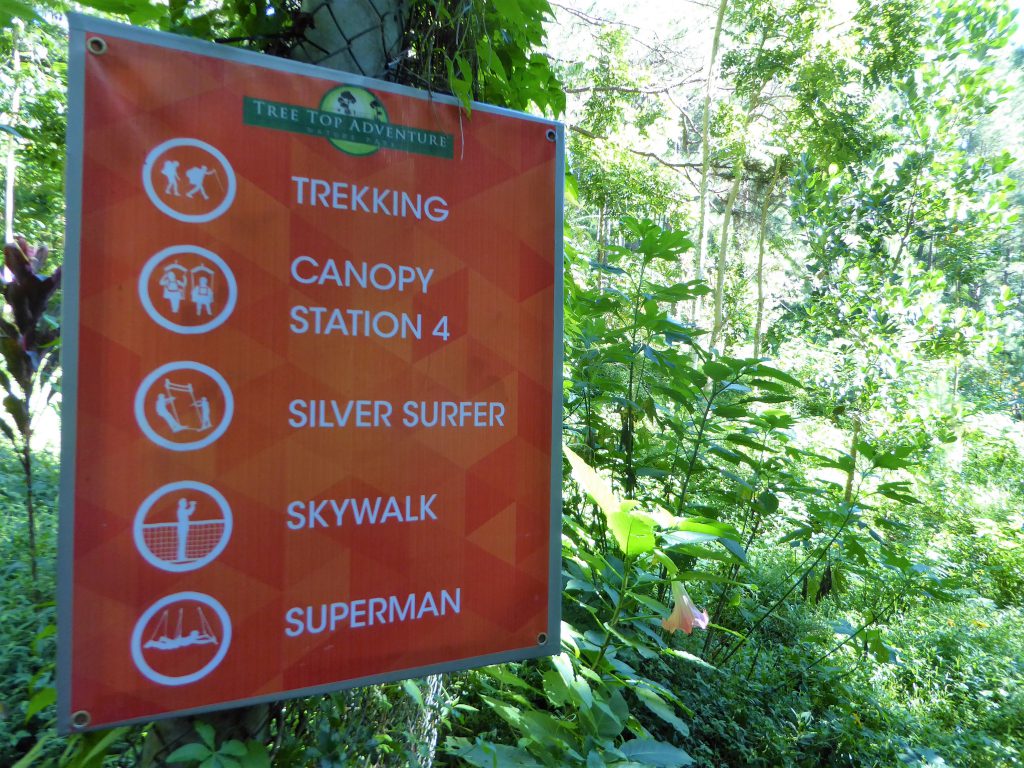 Next to Camp John Hay park is also the Tree Top Adventures!! Well… you don't have to show such thing to me and aks if I want to do that too! Ofcourse I went in there and wanted that adventure to be mine! I booked all three top adventues and went into the park in search for the places where to start!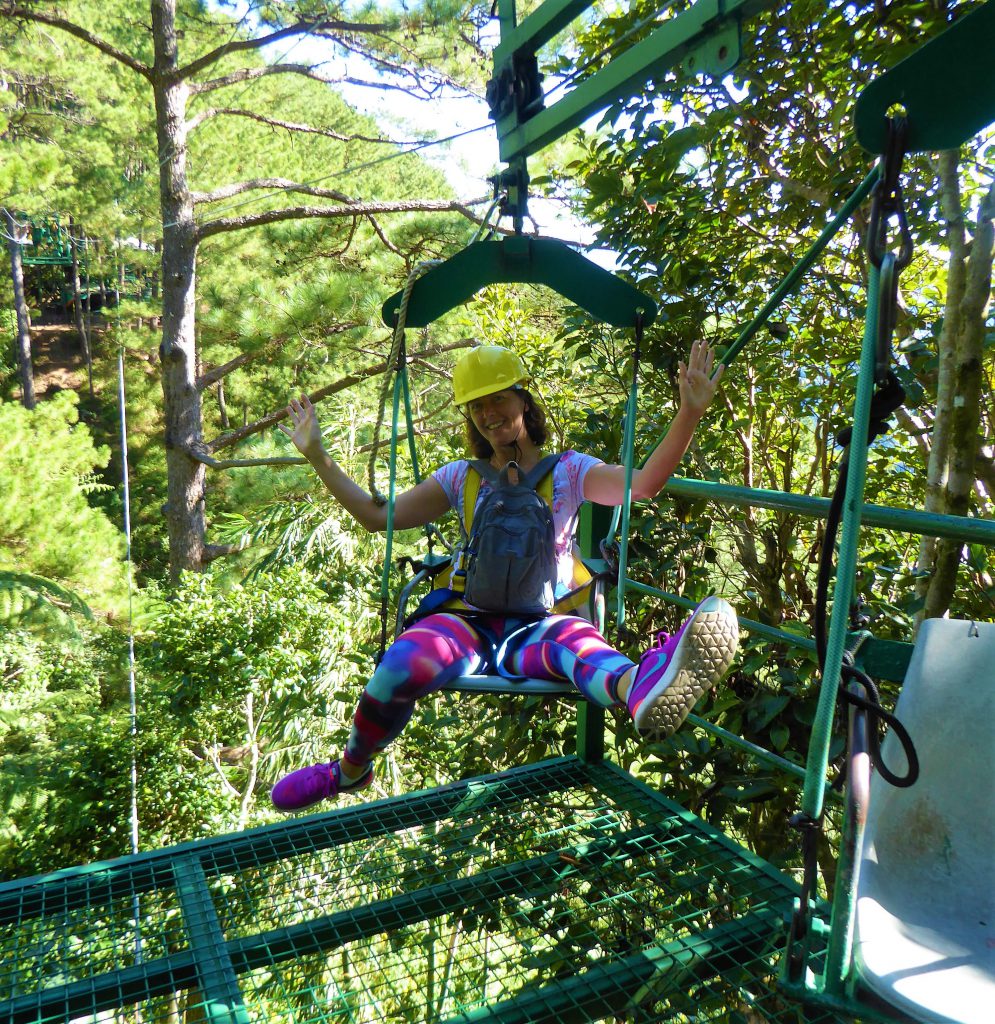 I don't have much pictures but had a great time! I did make a clip during the superman adventure but it shows not much haha, I was too busy holding my phone right and was amazed by the speed I was going! There is a small clip of my on the Free Fall… Unfortunately the girl pressed the button on the screen to stop recording at the moment I fall…
You can hear me start screaming while falling down at 1.15 seconds 🙂
Did you  hear me screaming?
I loved that Adventure the best!!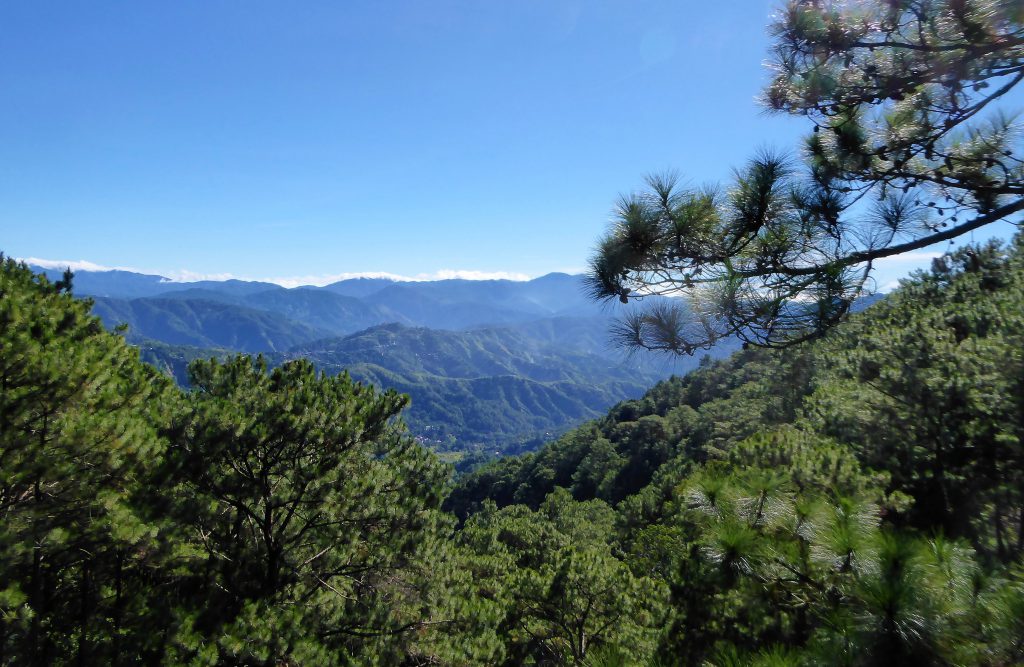 Here you can see why they call Baguio City Of Pines
At Tree Top Adventures they have 5 different challenges you can book. You can book on your visit 2, 3 or more of them. I ofcourse book all 5! One is walking on a brigde and looking into the valley, sitting in a seat and going over the valley or standing up and going over the valley…. And that superman!! And the free fall ..it was quick but really gave me a rush!
Cemetery of Negativism – Camp John Hay
When I walked on I stumbled upon this cemetery of Negativism. I loved all the quotes on the graves of people that didn't do what they would've done 🙂 It was great walking pass them and reading them.
Good inspiration to do better yourself!!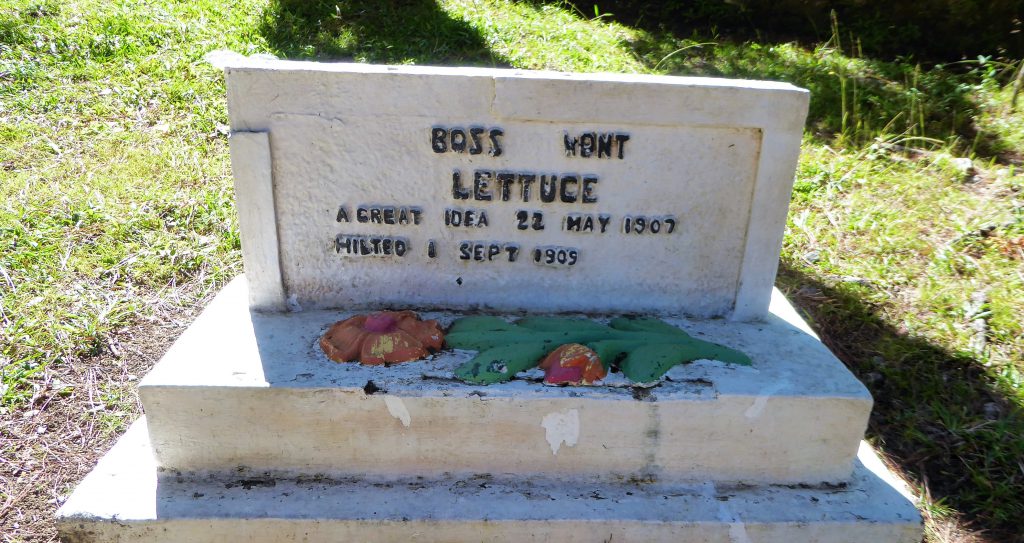 Places to visit in Baguio – The Philippines
Mines View Observation Deck
On another day I took the jeepney to go to the viewingpoint Mines View Observation Deck. It is also a park with free entrance with the best view ever!! I loved that view and bought some food to eat at that viewingpoint to enjoy it a bit longer!
Isn't that a great view?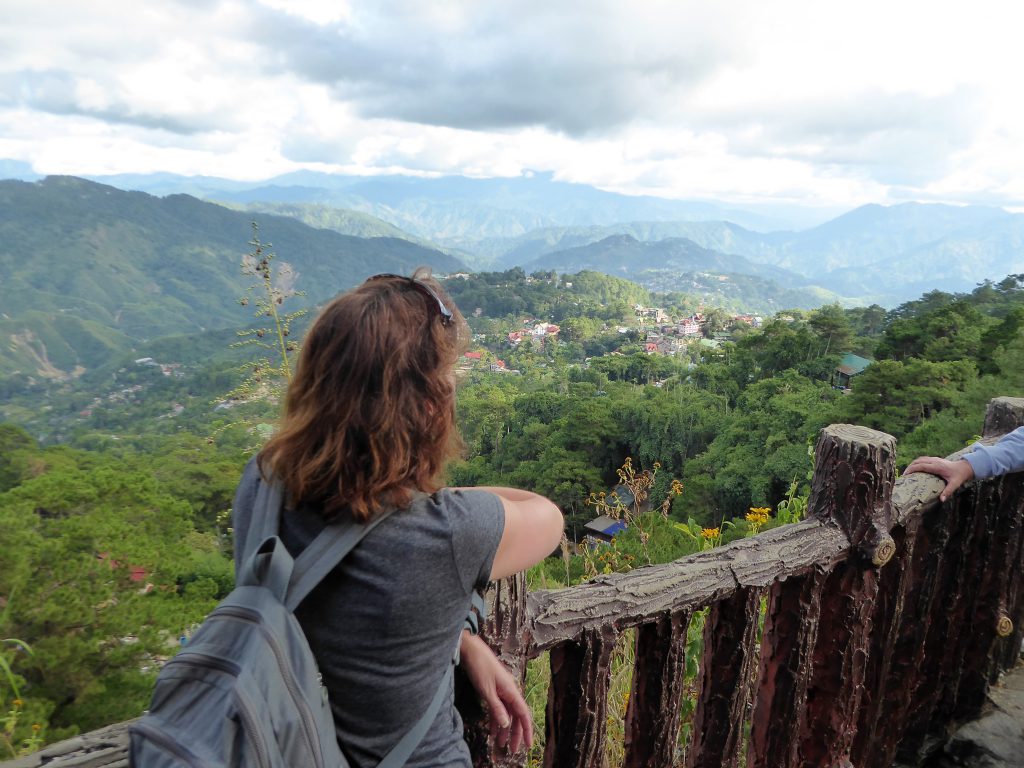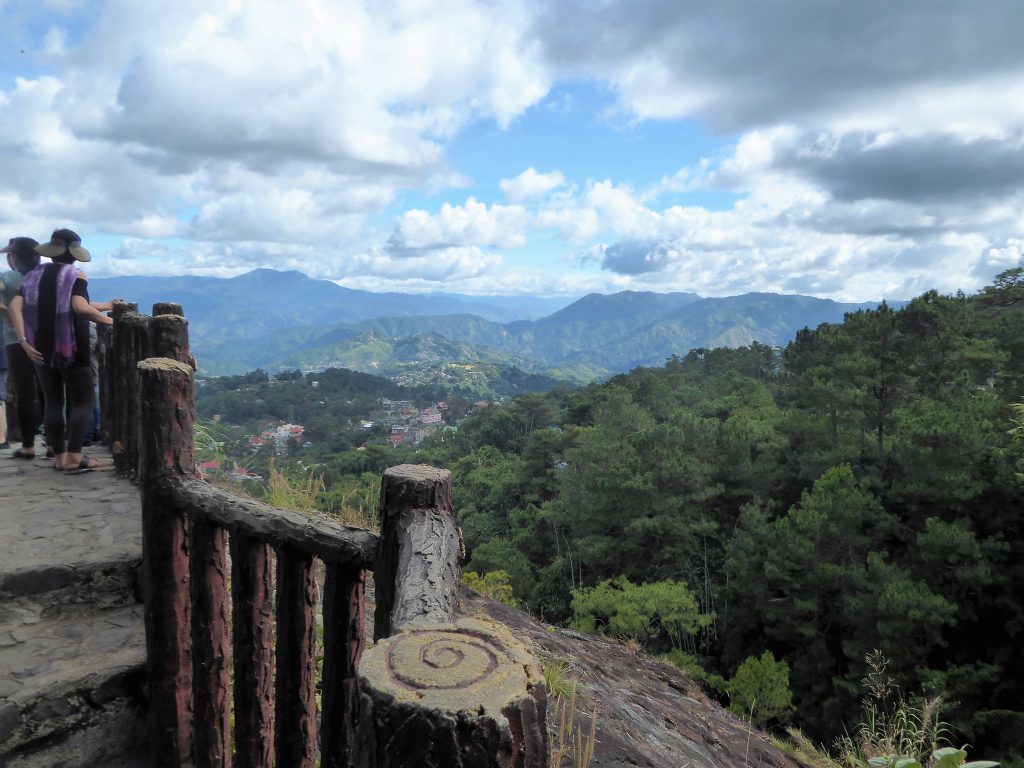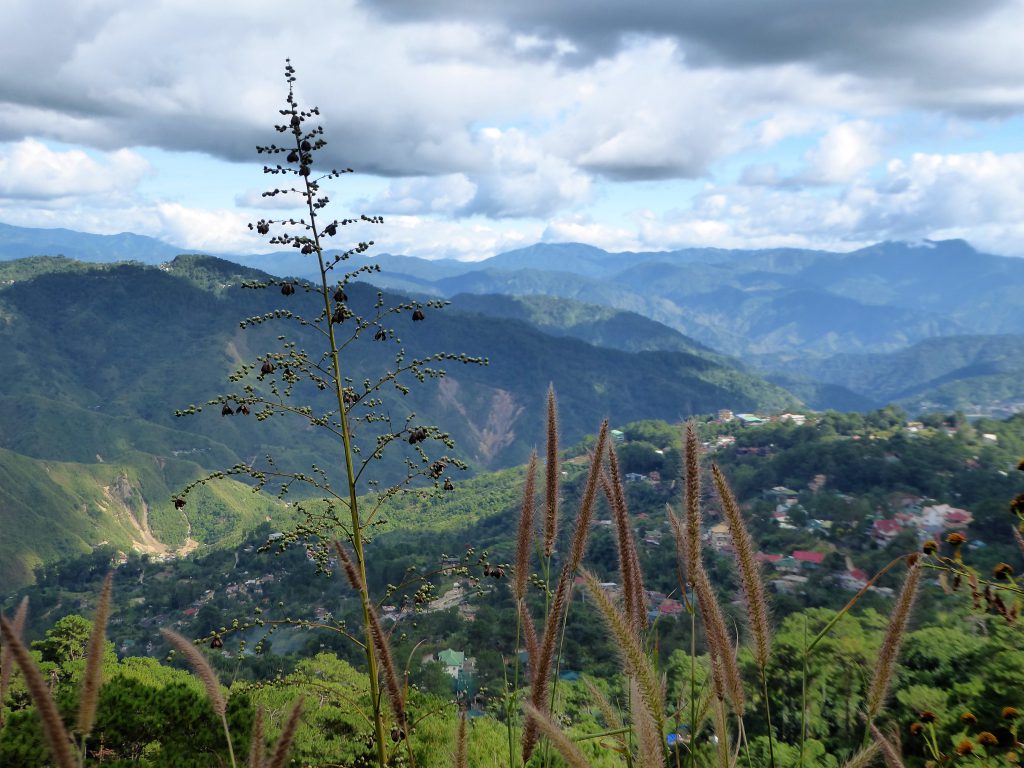 You can buy lots of things in this park, it is really touristic! Ah well… I bought some fresh fruit and enjoyed that!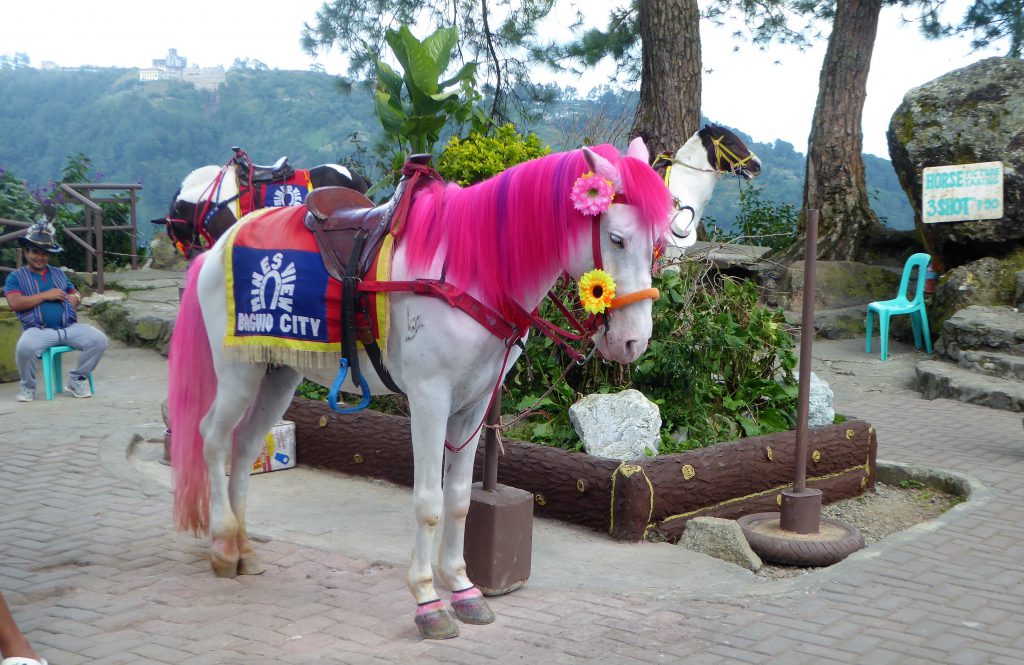 In Asia everything is possible… This is just sad!!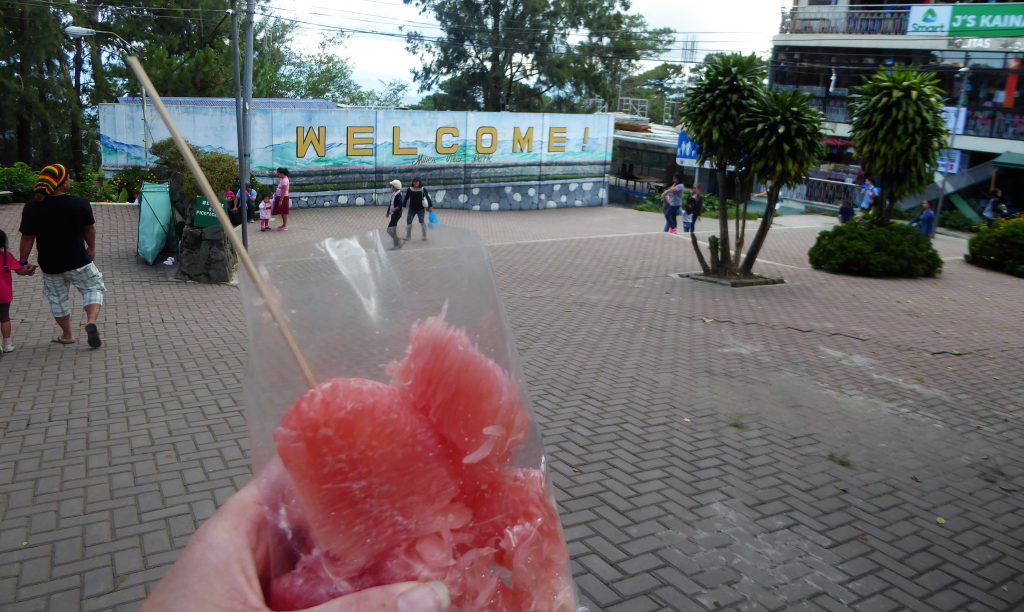 Free things to do in Summer Capital Baguio
Our Lady of Lourdes Grotto
I had read about the cave of Lourdes.. I thought they were kidding but now it was in Baguio. I was looking on the map and when you are near the local market, and you like a nice city walk you can go hike there! I think I walked for at least half an hour and lost my way a bit but made it in the end!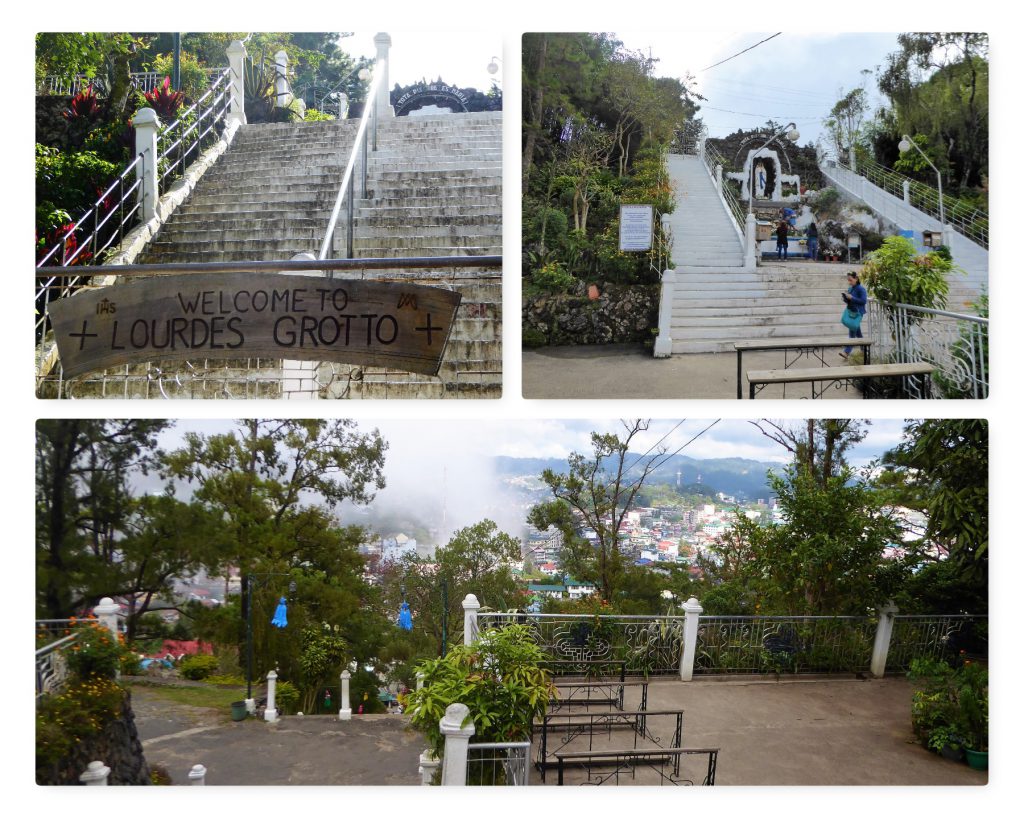 I took the jeepney on my way back and that is a nice thing to do also! And… It'll costs you some cents… Can not even say a dollar it is soo cheap!
Visiting the great Buddhist Temple is also a free activity in Baguio. The street was closed for maintenance when I was there so it was a bit harder to find. When I was at the entrance gate I just rang the bell. The gate was opened by a guard and he let me in. I needed a passport to register and needed to leave that with them while exploring the temple. Once leaving the temple I got my passport back.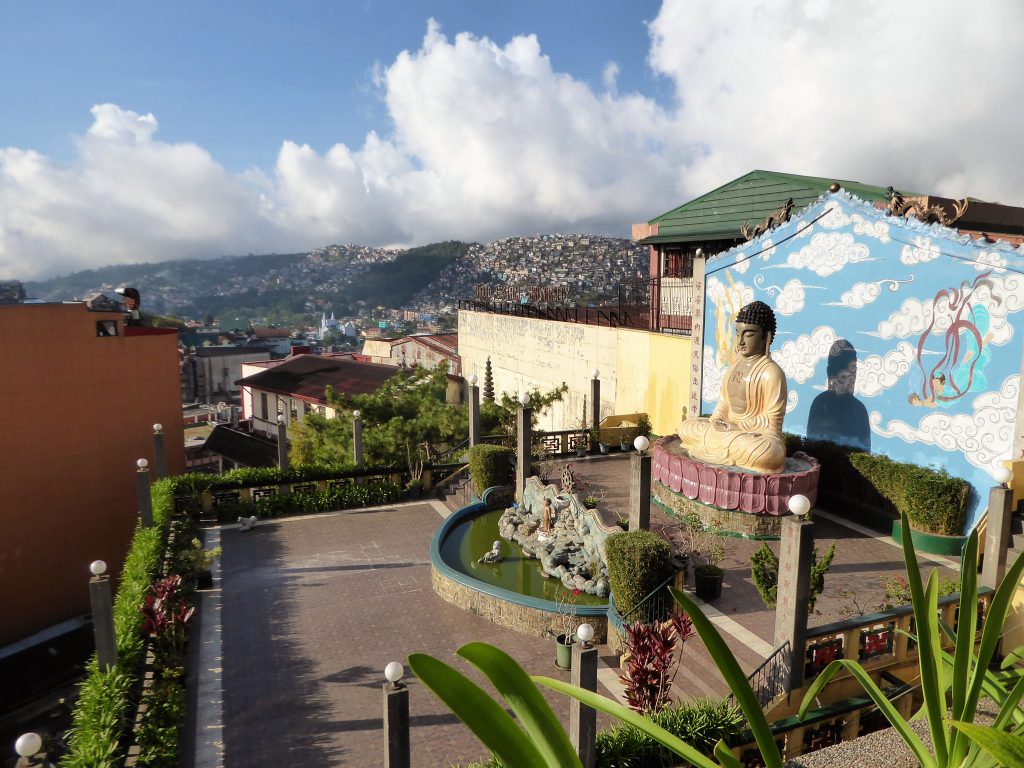 Visitng the Tam-Awan Village gives you some insight on how the locals in the remote area live. This old, original huts and small houses are rebuild here and so were in use for a long time at their origin. I really liked seeing them here. Especially when I remembered the houses in Banaue on a previous visit there to see the ancient old rice terraces!!
See more about that visit in this blog: Visiting the Ancient Old Rice Terraces of Banaue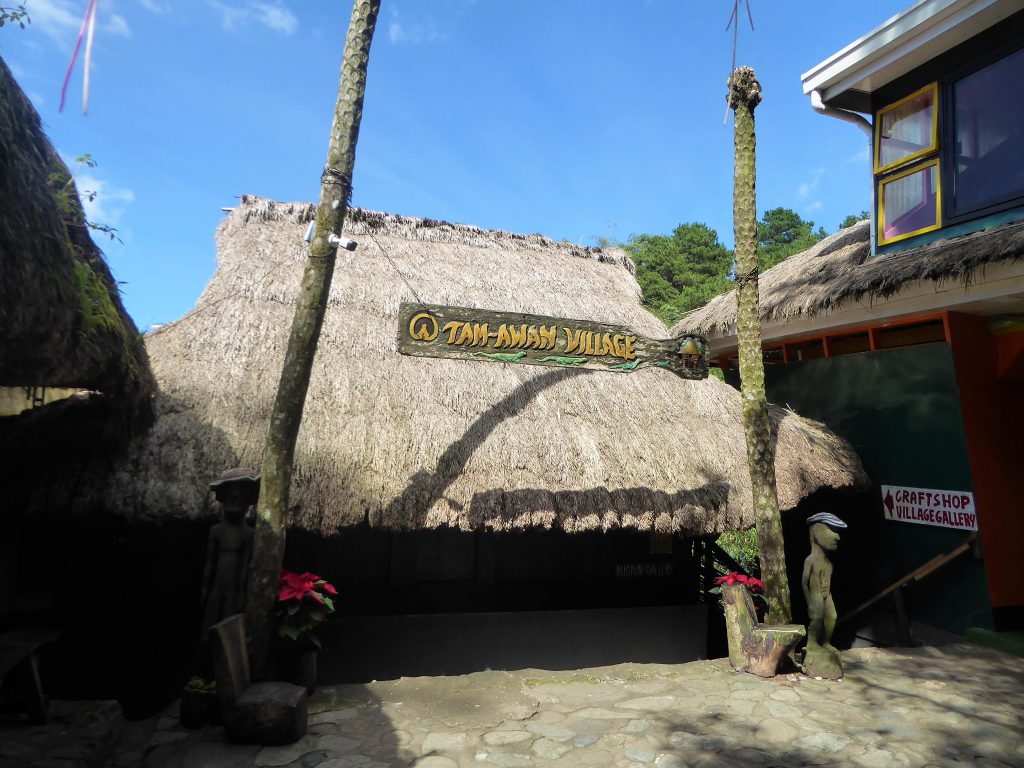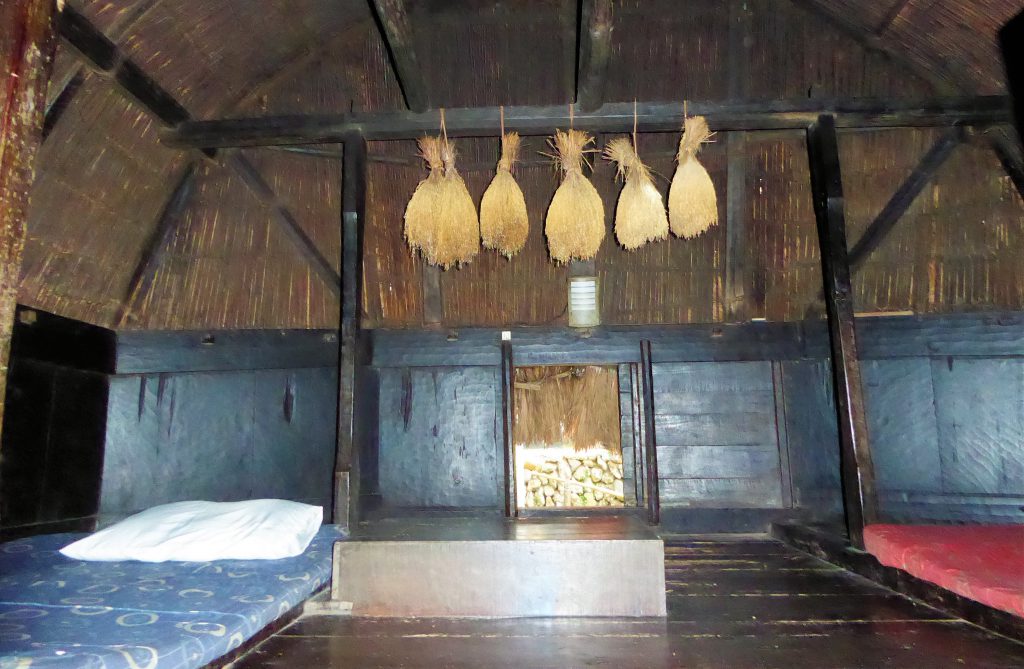 Some of these huts were closed because they were occupied!! So I found out that you can book a room for the night here!! You can sleep in a traditional hut! I did see a good bathroom behind one of these traditional huts so they did make it comfortable for you!!
I think it would be a great experience!!
In this hut was an exposition of artists…
Great spot for me to pose was the first thing that came to my mind 🙂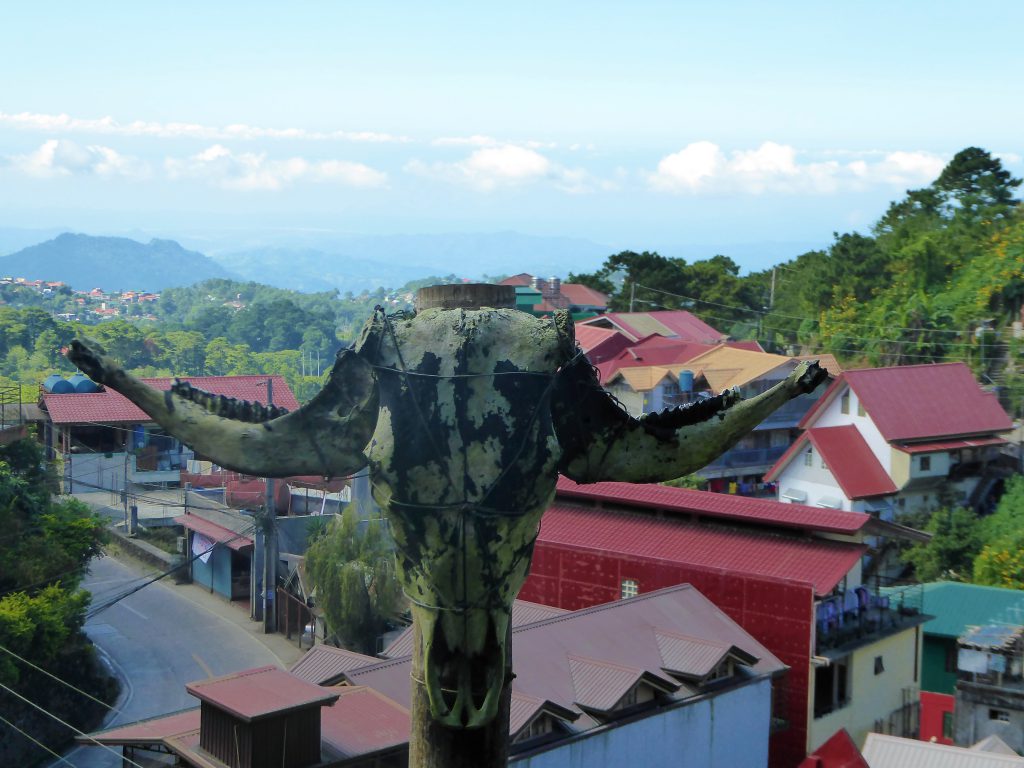 You can take a nice hike over the premise of Tam-Awan that is situated against a hilll. Walk the path up and get a nice view!
I took a nice cup of cappuccino in their restaurant and used their WiFi. This all took me half a morning.
Things to Do & Places to Visit
Baguio – The Philippines
On my last day in Baguio I thought of going to Mt Santo Tomas. I had read that tip in an old Lonely Planet and it seemed like a nice trip. Just outside the city, in the mountainous area! I took a jeepney there, it goes only when it is full and so took me a while. Also back to the city is not too often…
The ride was almost an hour but I did love to see the surroundings and all the locals getting in and out the jeepney. The views were getting better and better but the higher we went the more clouds filled the sky.
Baguio weather can be different from hour to hour due to its altitude. But in downtown I only had great sunny skies this visit.
When we were almost at the endpoint the driver asked me where I wanted to go. And then he also said that it was forbidden area for tourists nowadays... If I knew that?? They might open up in the future again but for  now it was a 'restricted area'… Well… maybe he could've said that before going up??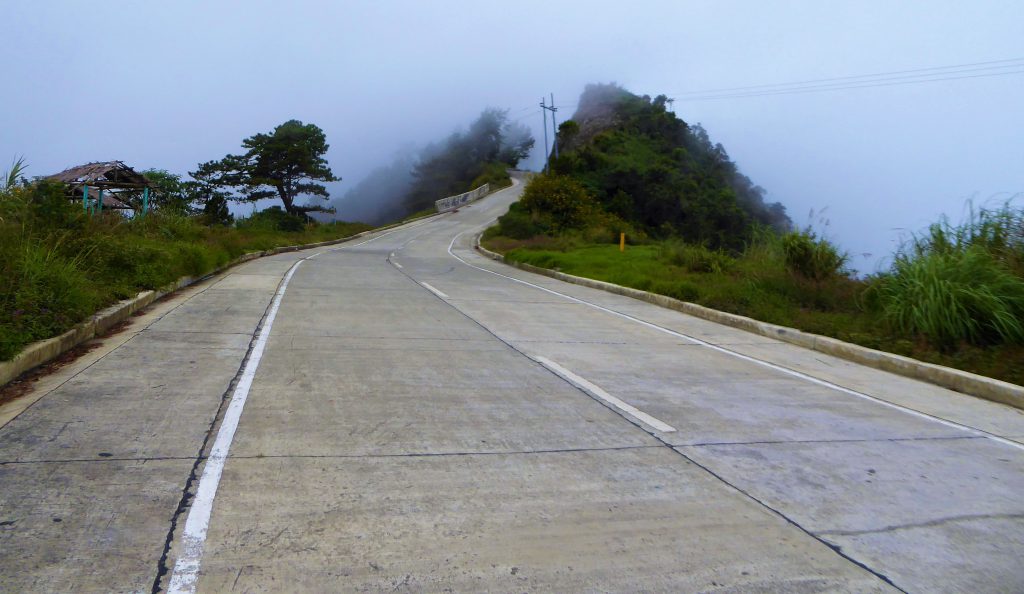 He told me to go walk for a while and come back down with him. There was nothing for tourists on the mountain. He would go back in an hour I could join him again. Or… I would have 5 hours to spend and take the late afternoon bus..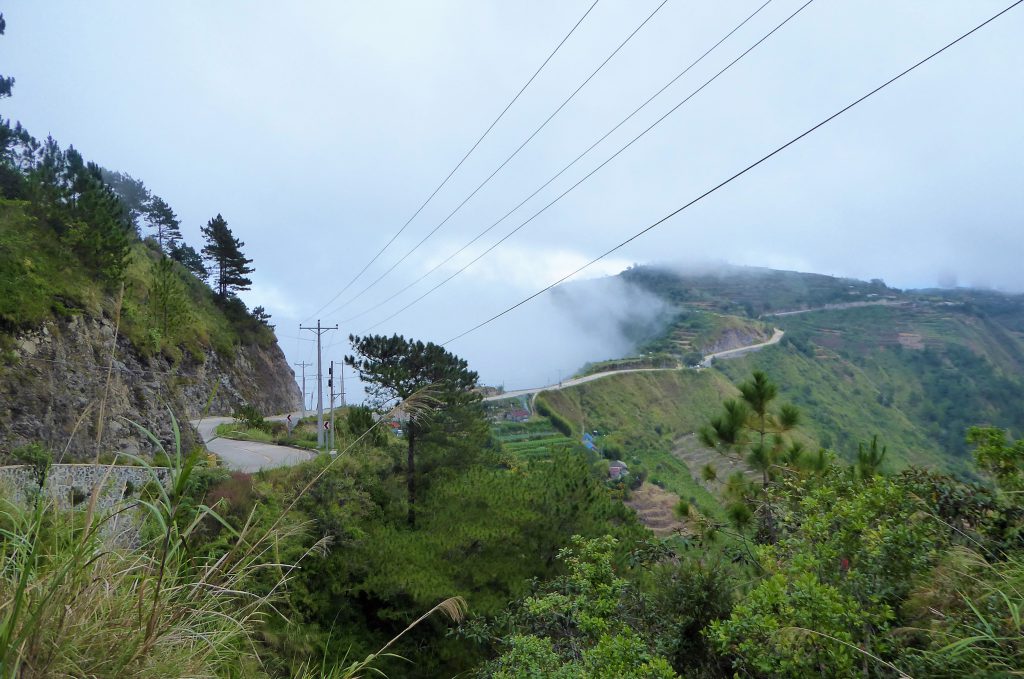 I ofcourse took a hike and slowly went down the way we went up. When the jeepney went back, over an hour later it passed me and I got in to go down. I really loved hiking up there and in an area where no tourists come anymore.. It felt great and was really worth half a day! So if you have some spare time to spend in Baguio and you dare to go to a restricted area…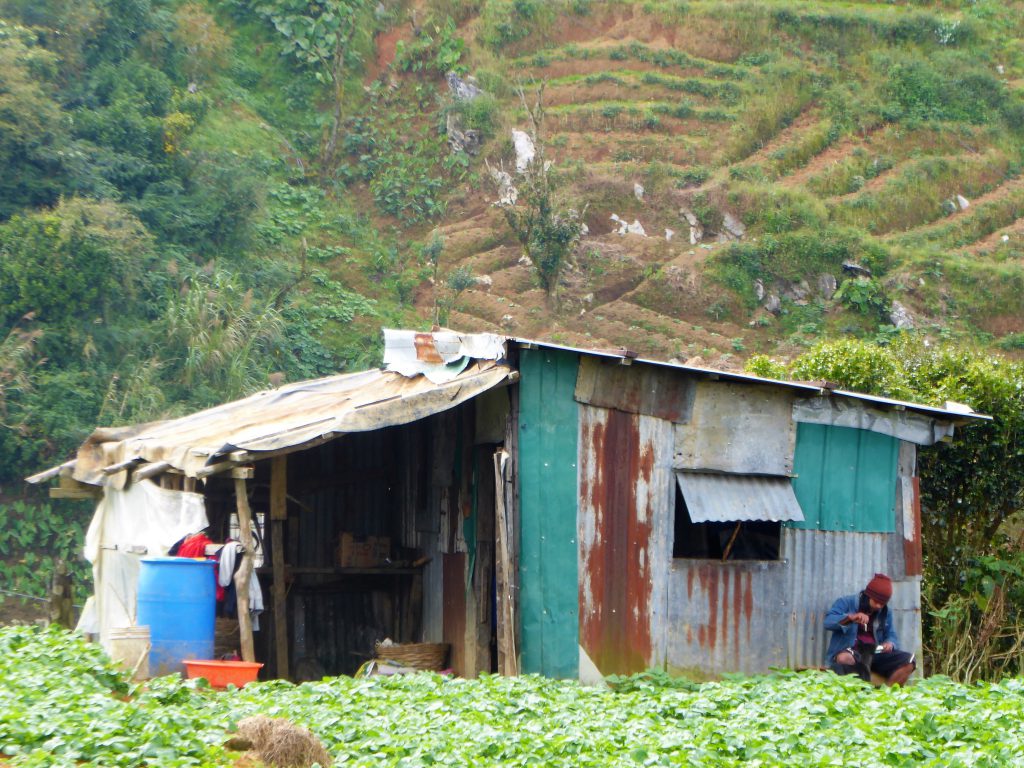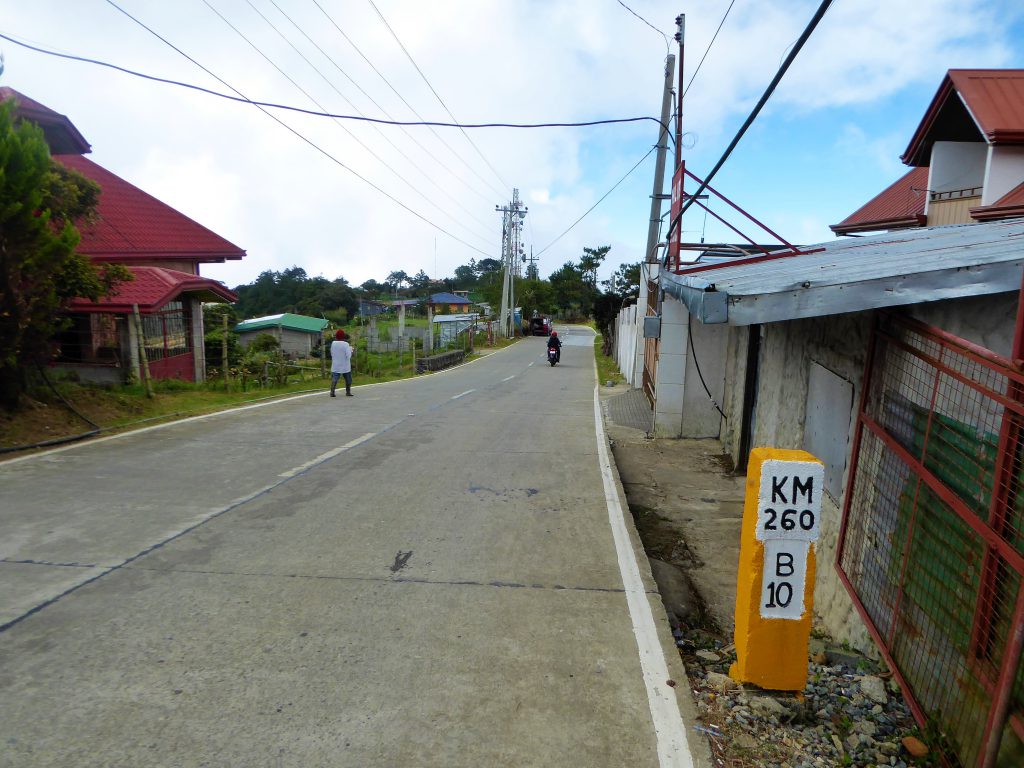 I think I walked around 6  or 7 K and came to Cafe in the Sky. The jeepney was here soon and there was no time for me to get a cup of coffee and enjoy the view longer. I used the toilet…got my picture taken by some local youths… Just as they did, with the sky of clouds on the background!
Things to Do in Baguio – The Philippines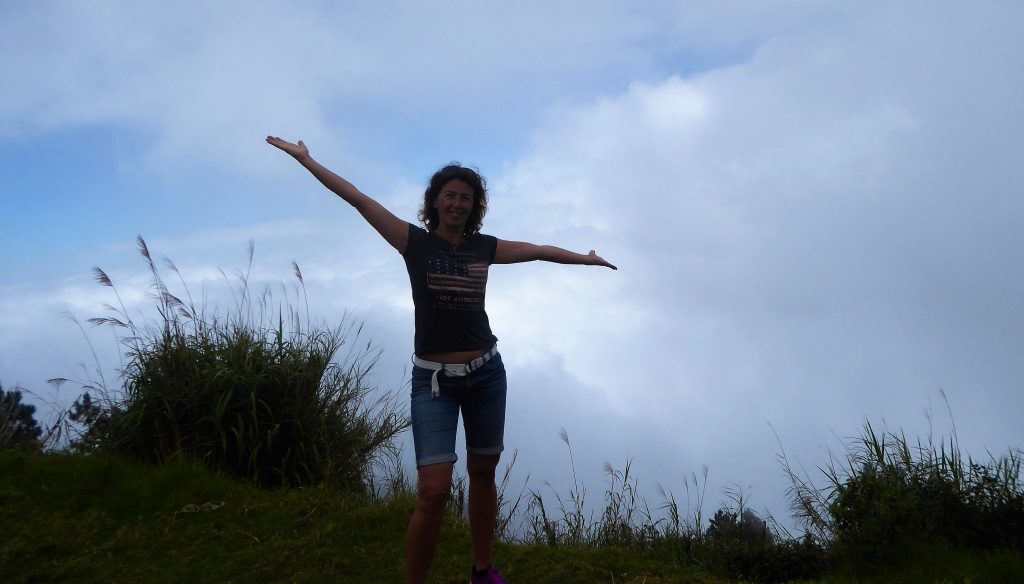 I loved wandering around here and
see the surprise on the face of locals to see a tourist 🙂
** Tip **

I challenged myself this trip to make a YouTube clip every day?
Want to see? Check my Philippines playlist!!
And do subscribe to my channel 🙂

—
Summer Capital Baguio – The Philippines
Transport & Accommodations
—
Use the local transport while exploring the City of Pines Baguio
Jeepney's will take you everywhere. The most of them will leave from the backside of the local market or near the entrance of Durham park. It is cheap and a real local experience. If you have never done it you should defenitely do that to feel the local life.
How do you pay the jeepney?
If you are in the back you just give your neighbour the fee and it will be passed onto the driver. He then gives change and give it to the hand that is still showing. That hand will give it on untill it reaches you again. People know who it belongs to and will also make sure you get it back if it takes longer and you are already looking out the window!! I loved seeing that!
The prices in Baguio are 8.5 peso per 0.4 K 🙂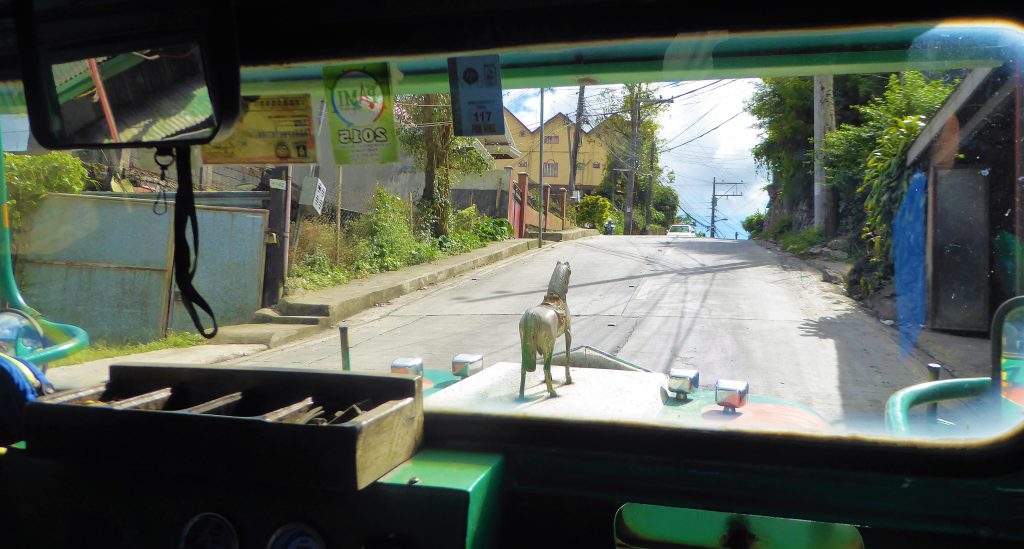 Looking for a hotel in Baguio?

Bed & Bath at station 120
My first two night were really cheap. They were in a really small but comfortable room with a shared, clean toilet and shower. It was comfortable, clean and good. Staff was nice and helpfull. This hostel is situated in small shoppingcentre where I couldn't find a breakfast but you can buy a great icecream 🙂
It is a 5 minute walk from the local market. (101 Lower General Luna Road, Baguio, Philippines)
Hotel Cosmopolitan
I stayed longer then planned I wanted a room bigger and better and with a good breakfast. I found this great hotel!! The breakfast was great and they also offer lunch and dinner. My spacious room had a kitchen and a table with chairs. It was almost an appartment!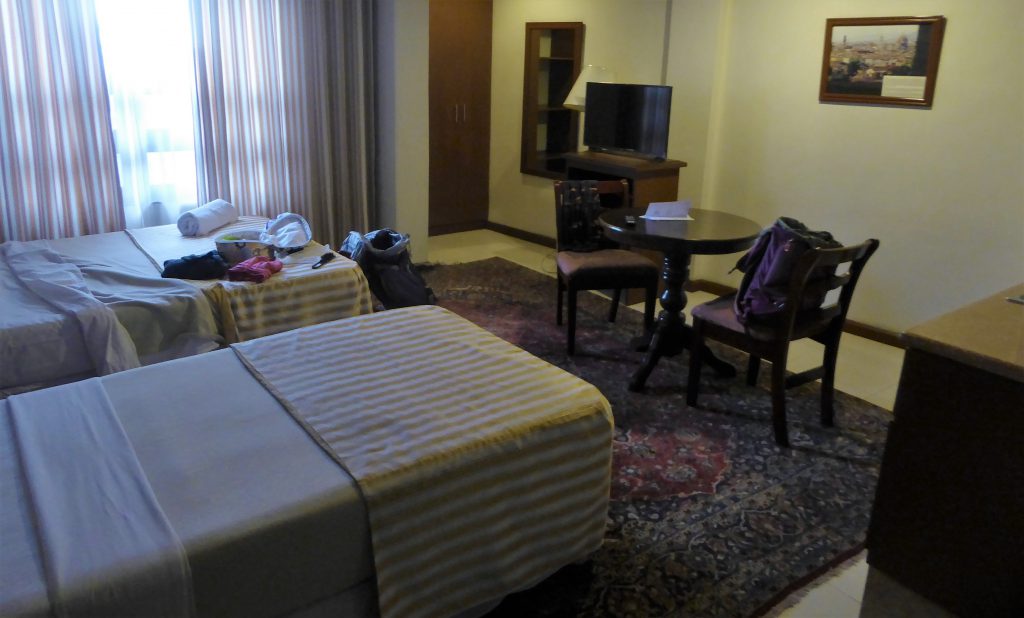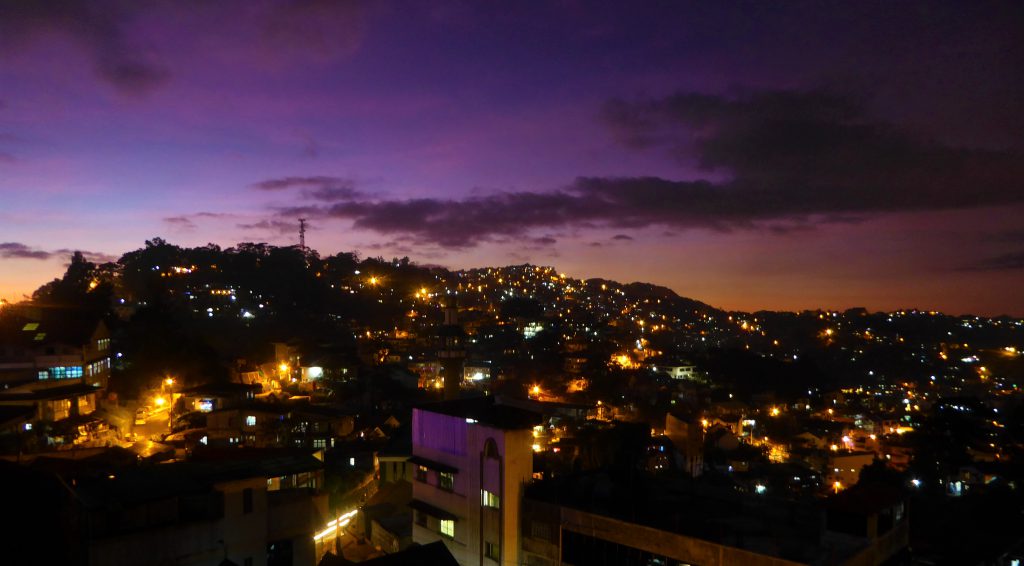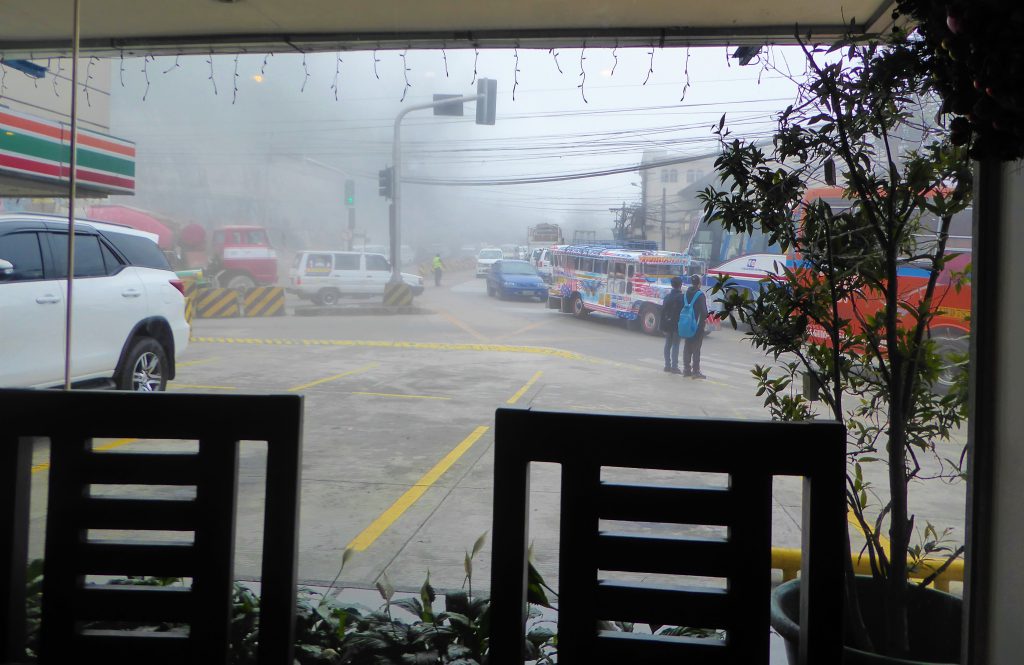 This hotel is a 10 minute walk from the indoor local market.(1 Bokawkan Road Corner Naguillian Road, Baguio, Philippines)
And if you are looking for a great cup of coffee?
How about  this Coffee House on the gas station Caltex on Legarda Road. I loved getting a great cup of cappuccino there and using their WiFi!!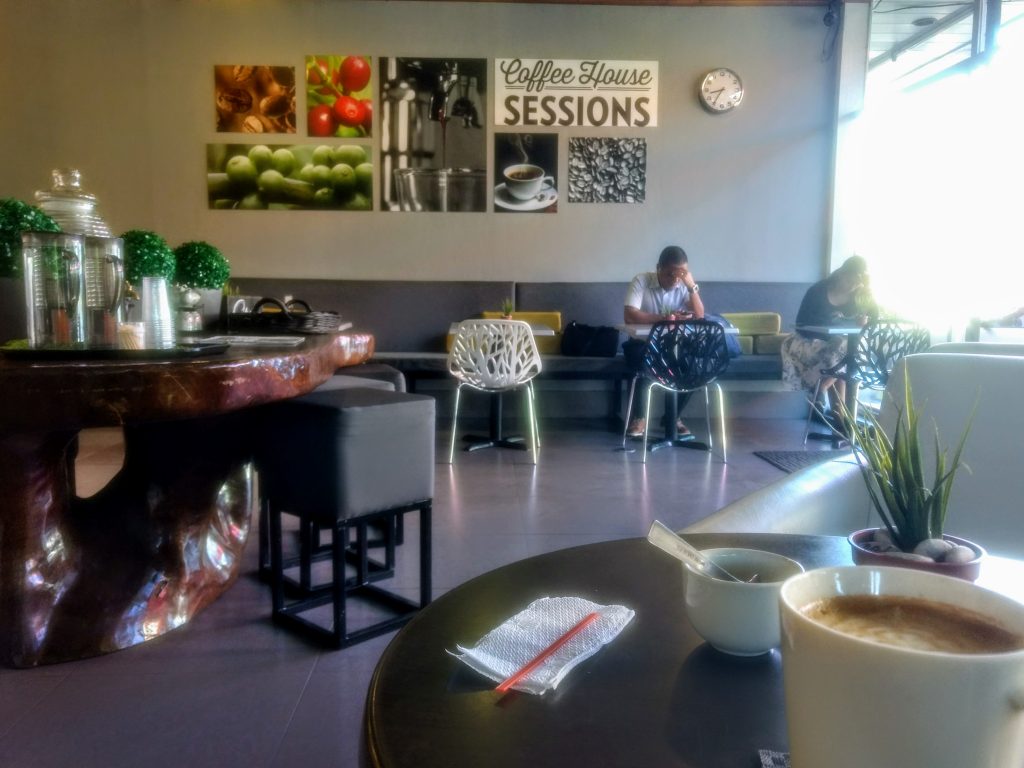 —
If you liked this posts pls share it to widen my bubble!!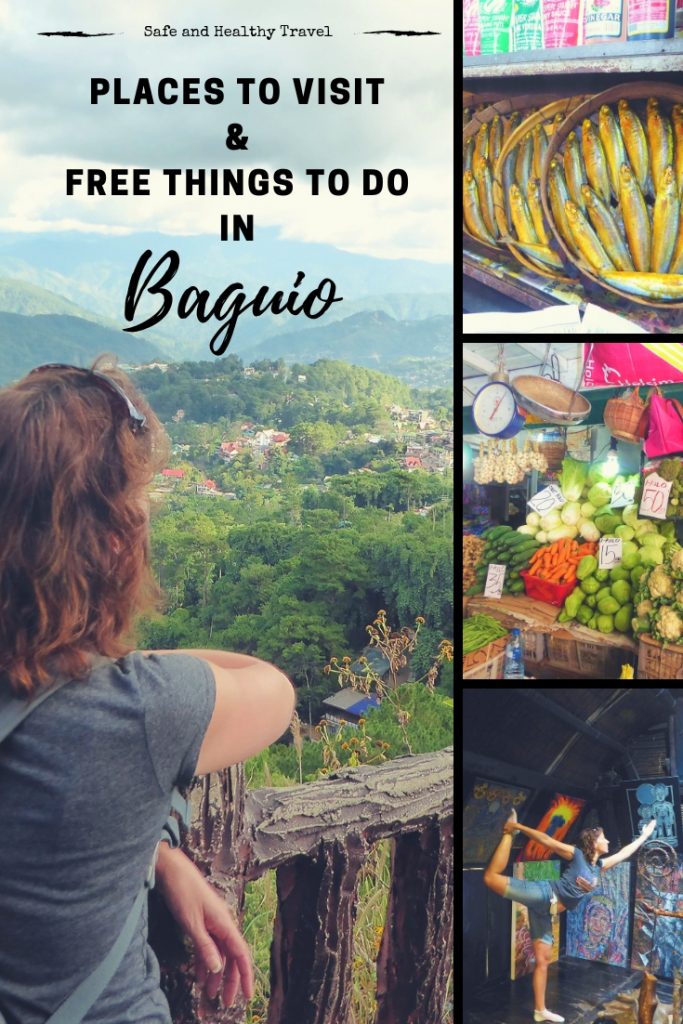 Want to read some more about The Philippines?
A night all you can wish for @ Viewdeck Cottages, El Nido
The desastrous results of the tyfoon Haiyan – Cebu
Island Hopping in El Nido – Palawan
Or can I inspire you to go to Sumatra, Indonesia?
I hope you love this world as much as I do!!
Treat it well!!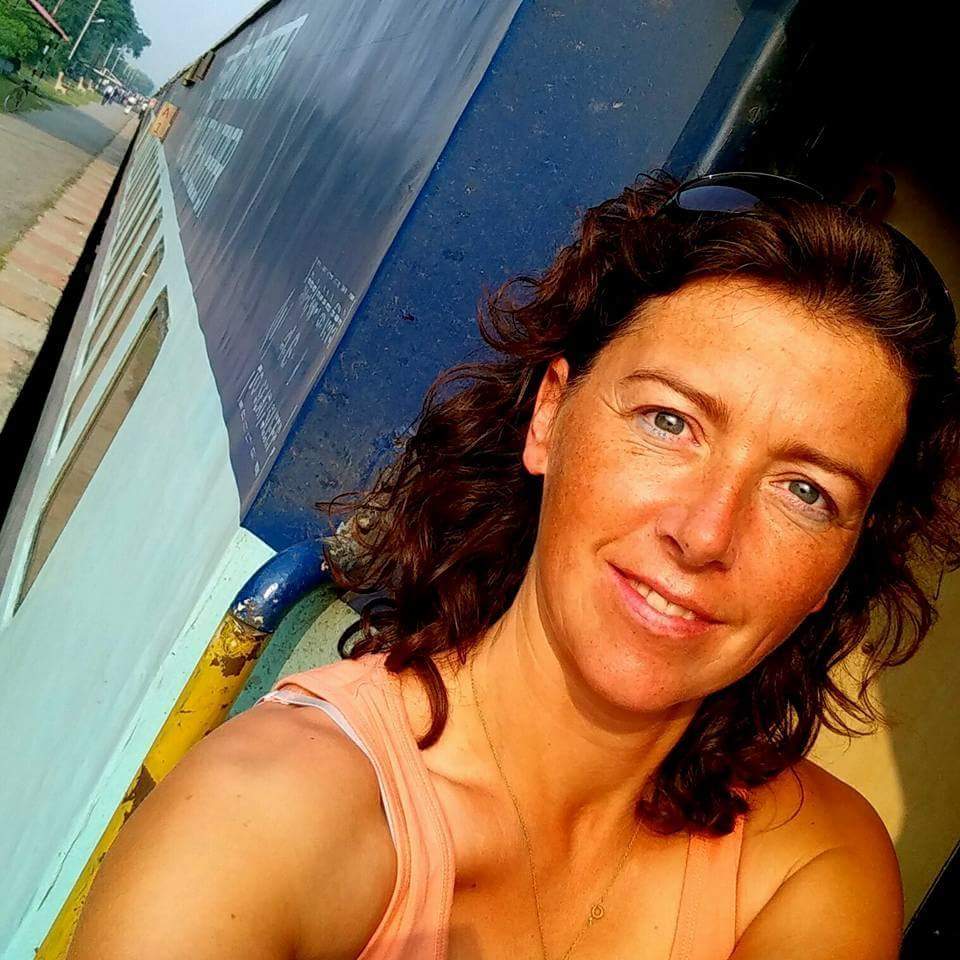 Jacomijn is een politieagent uit Nederland die jou graag laat zien hoe je veilig, actief en gezond de wereld kan over reizen. Safe and Healthy travel is a MUST