Things to do in Naples, Italy – Tips for your Citytrip Naples
|
Just 3 hours by plane from the Netherlands you will find the not always positively known city of Naples. When I decided to visit Naples it was said from all sorts of angles that it would be a dirty city and I wouldn't like anything about it. I booked a ticket and decided to go and decide for myself. There are lots of things to do in Napels and wanted to see the highlights of Naples for a long weekend!
A wonderful adventure in the early hours of my solo traveller existance.
I decided to see and do as much as possible in Naples and in the 6 days I was there I also climbed Vesuvius, walked on burning grounds in Solfatara, cycled in the gardens of Caserta and even went one day to Rome!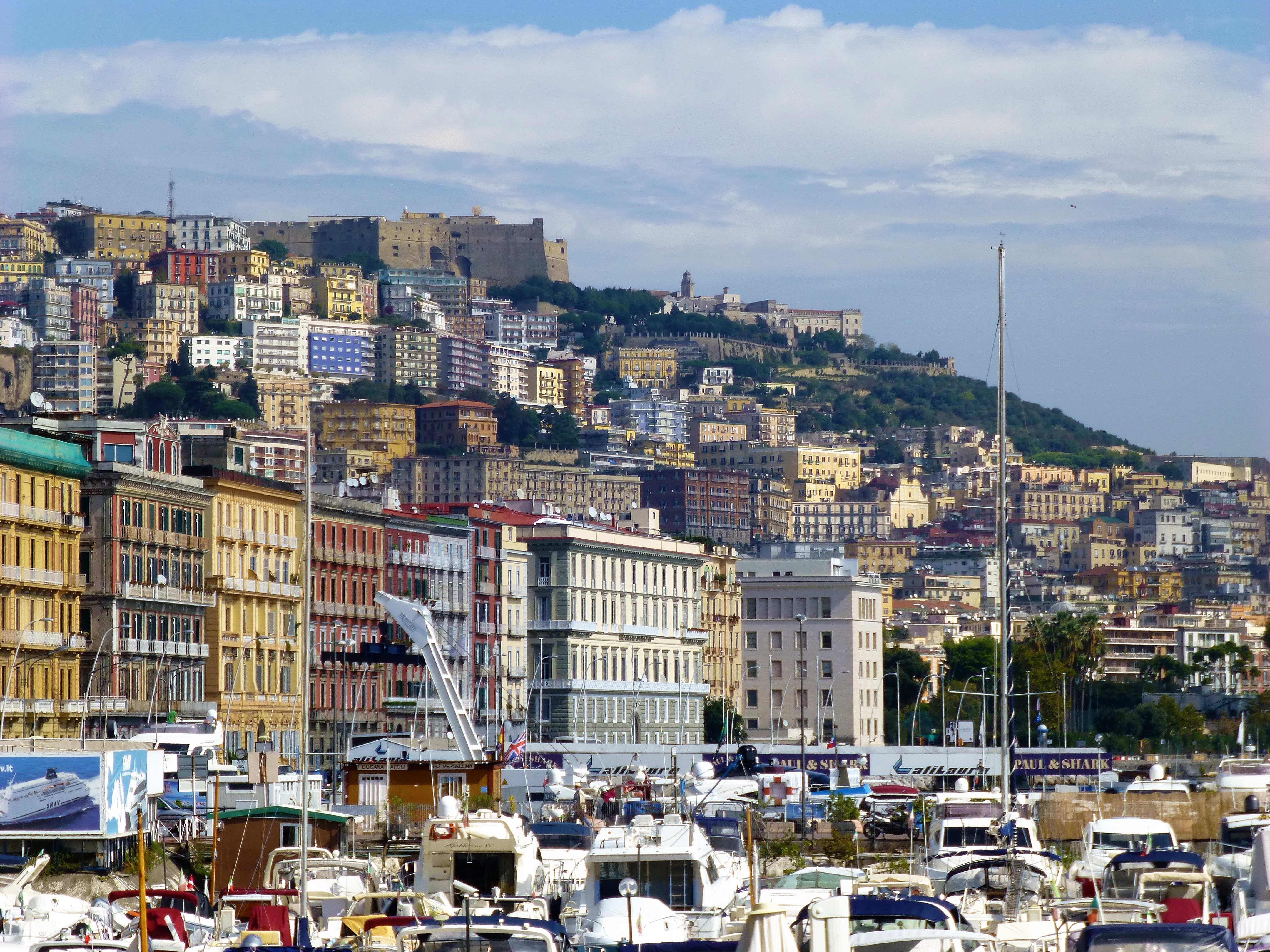 Things to do in  Naples – Italy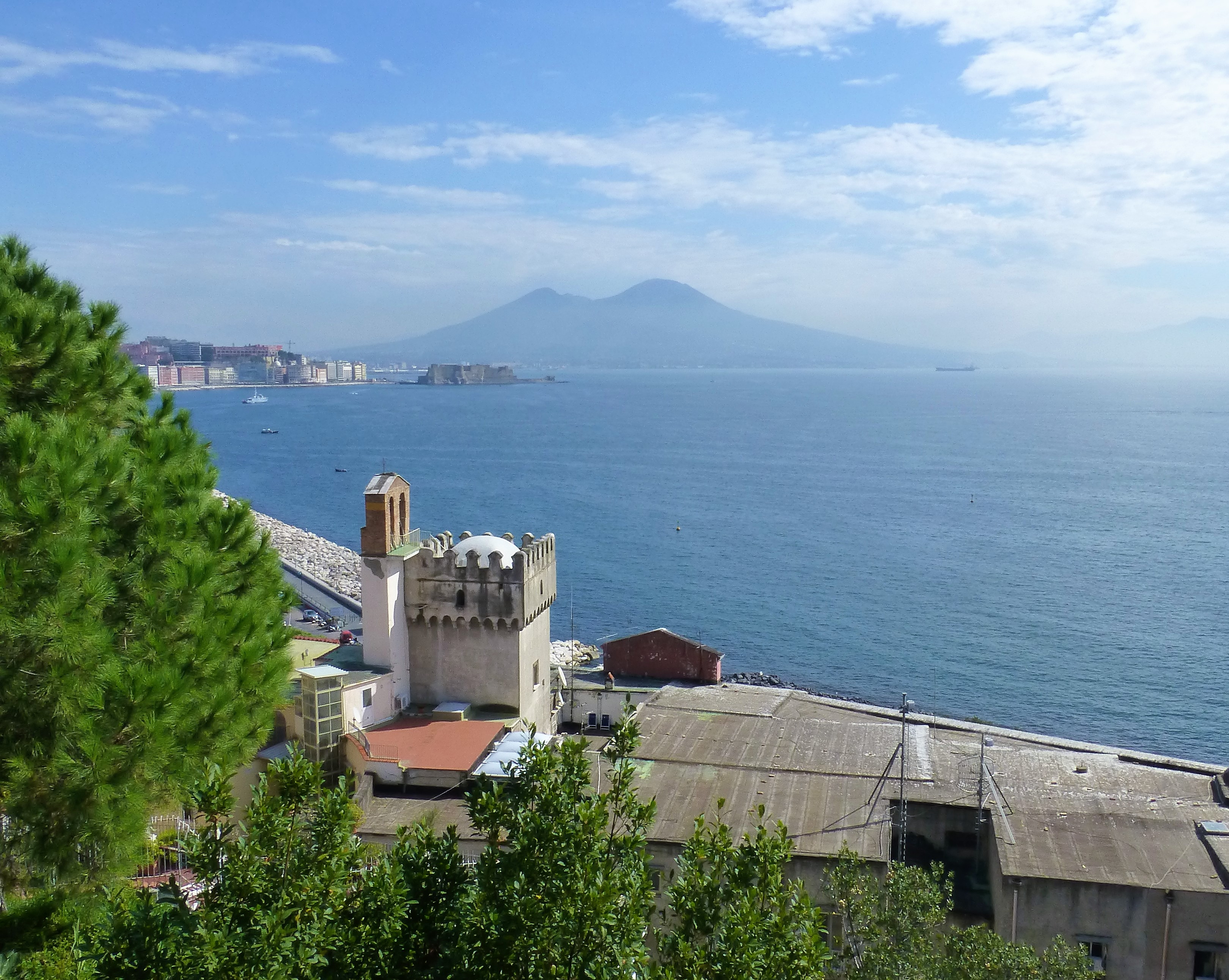 Hop on Hop off Bus
To get a quick insight into a city and to know which things I have to do and see in Naples I often take a round trip on the Hop on Hop off bus. I love to have traditional Italian music and the explanations in my ears. And to dream away at the beautiful views from the upper deck of the bus that pass me by.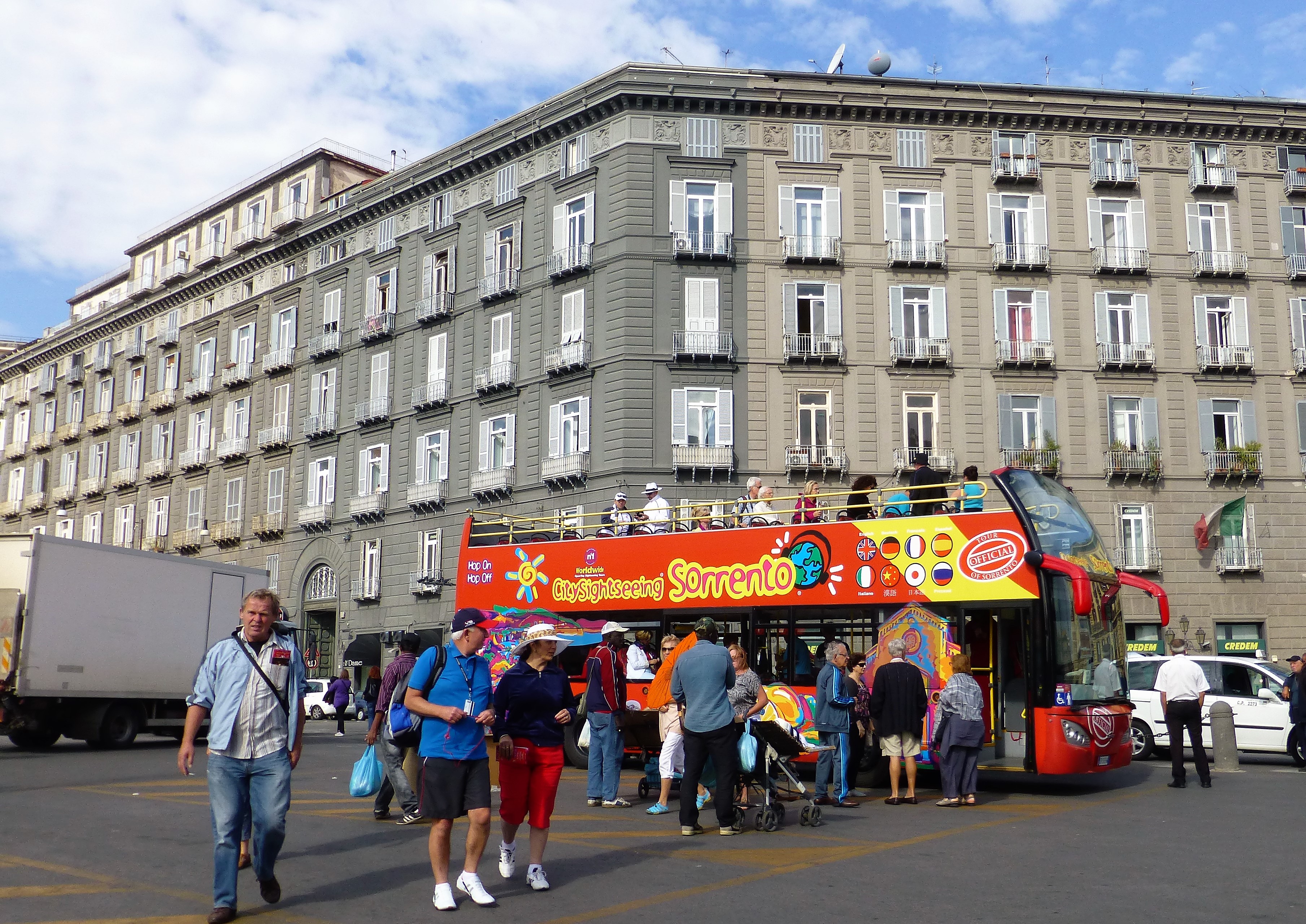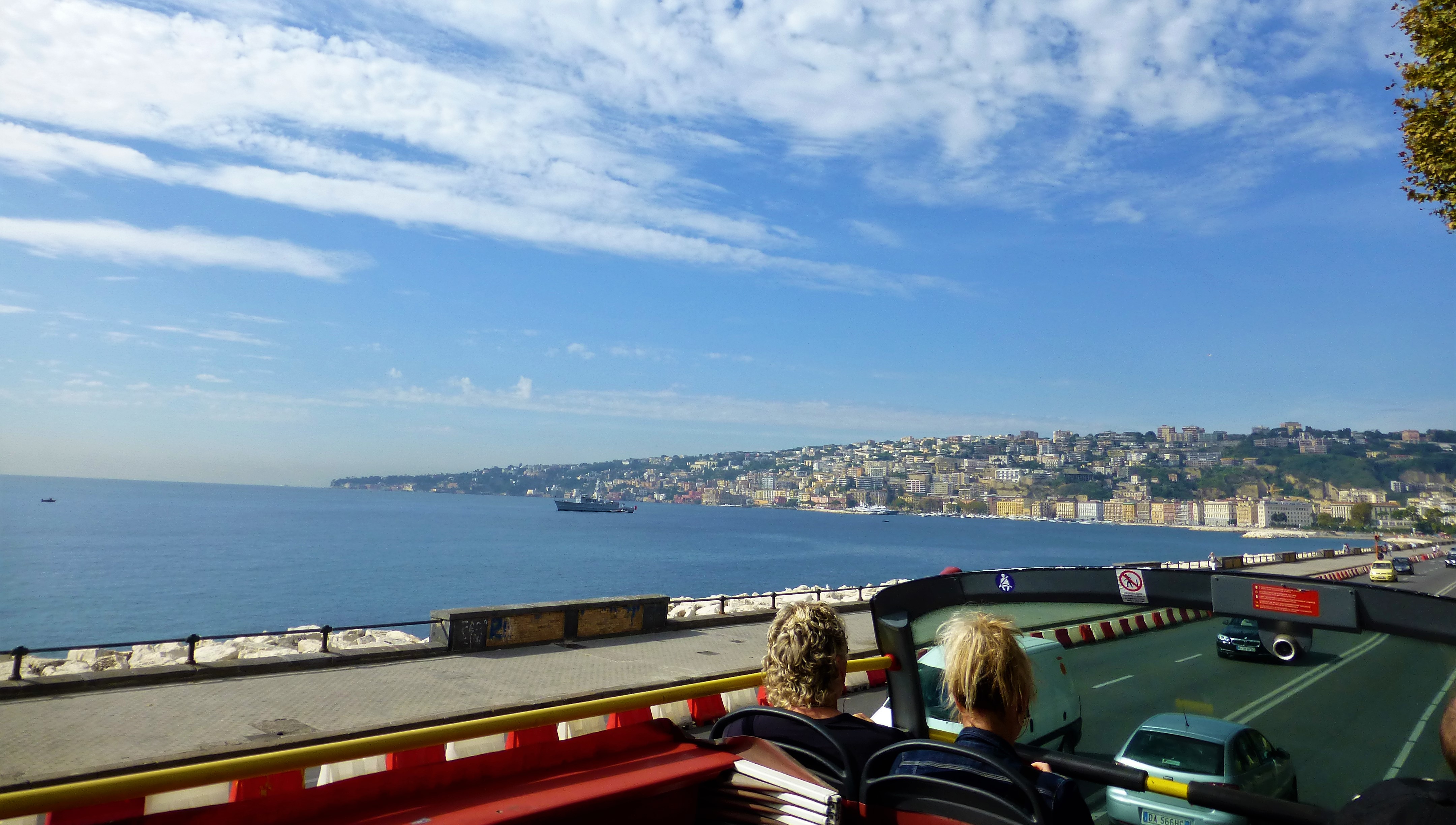 I saw the dome below from the bus and later found out which church it was. It is the dome and the turret of Santa Maria della Sanita. In this church you can visit the Catacombe di San Gaudioso and in these catacombs you will find the valuable frescoes from the 5th and 6th century.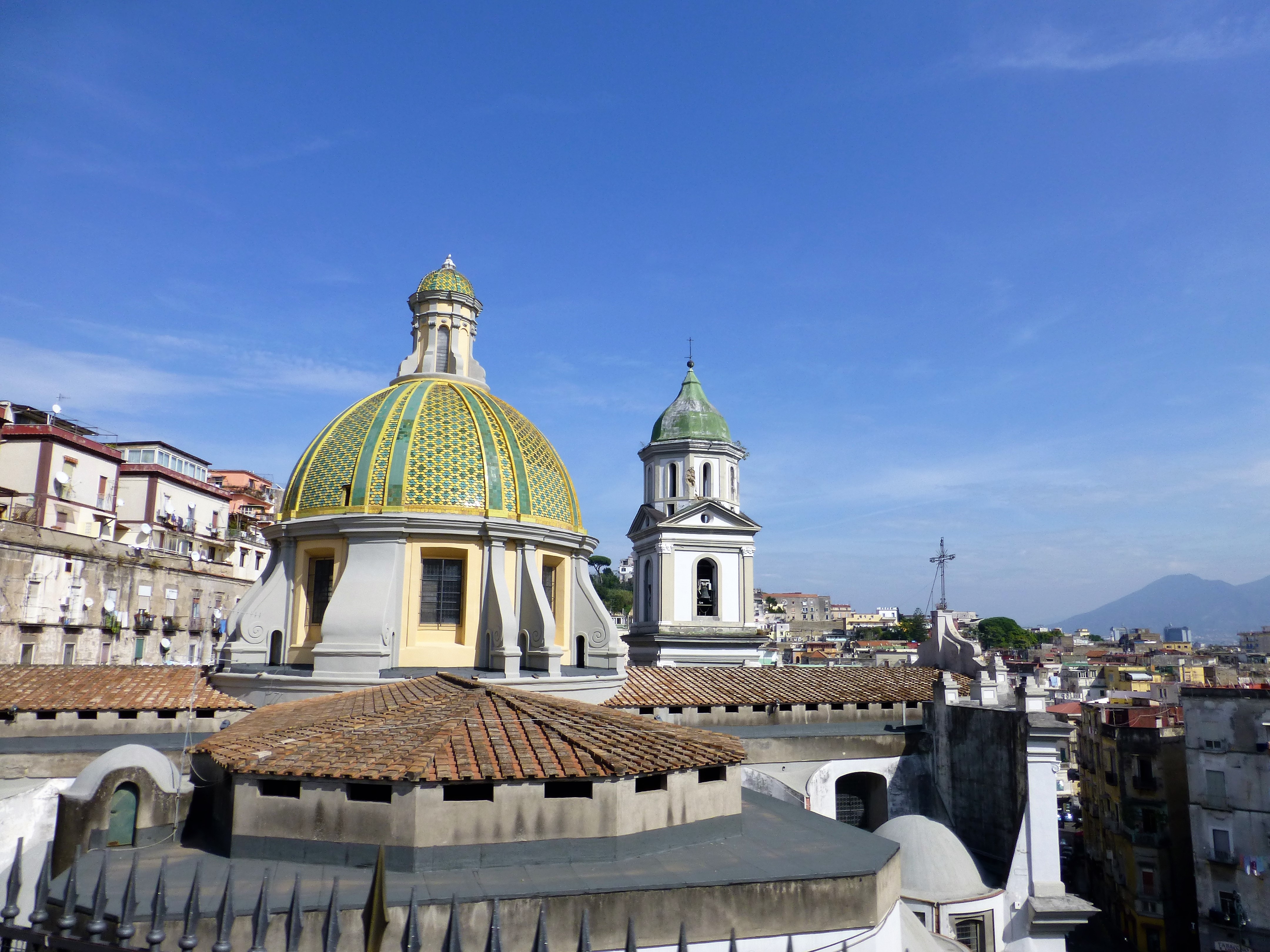 Things to do in Naples – Italy
Centro Storico
To explore a city you have to walk a lot. Stroll through many neighborhoods and try to grasp the feeling of the city. I've also traveled a lot of miles here and walked in and out of different neighborhoods. Each one has its own feeling, tradition and background. You feel like you're coming into other streets and walking from one neighborhood to another. This old historic city center is on the Unesco world heritage list.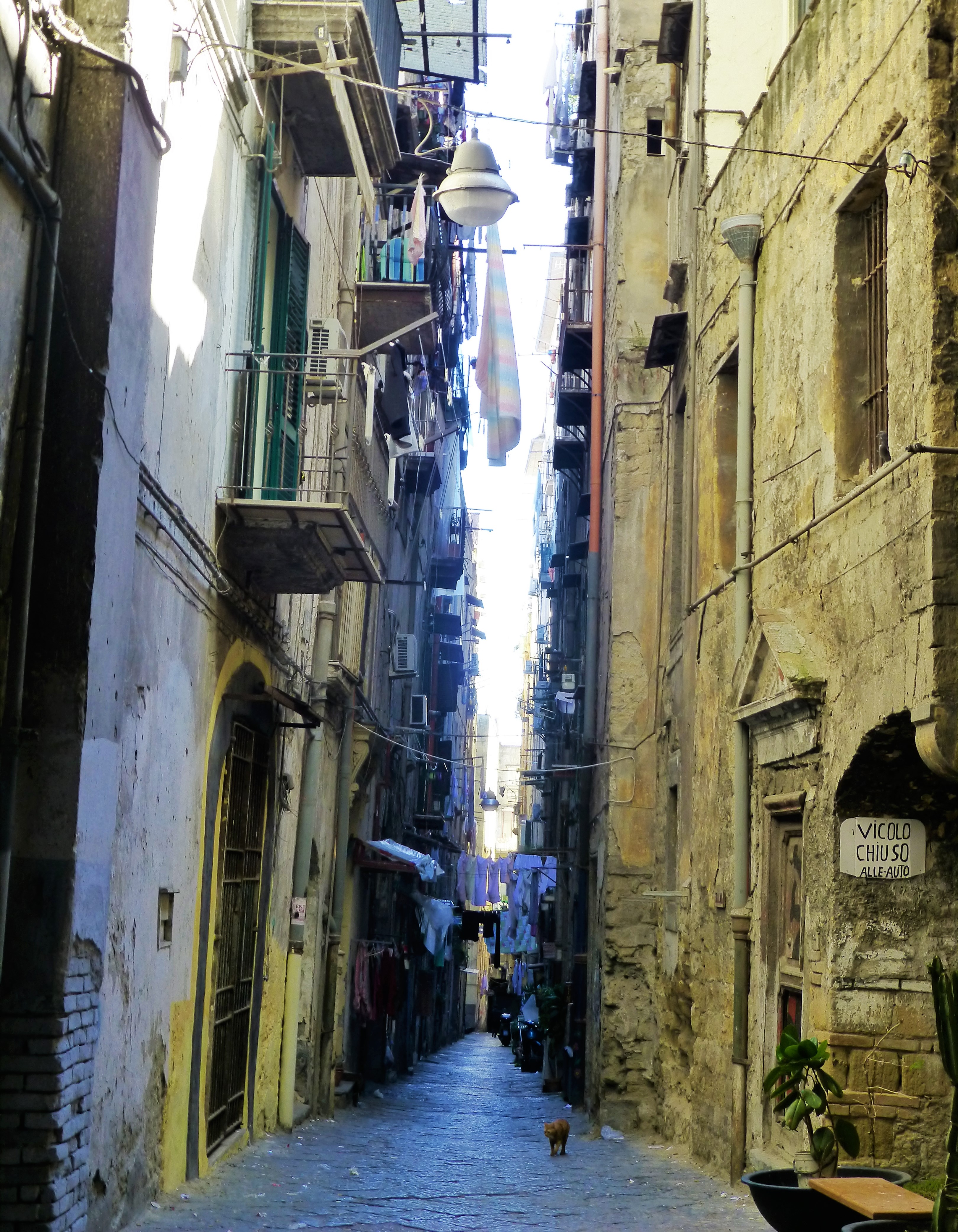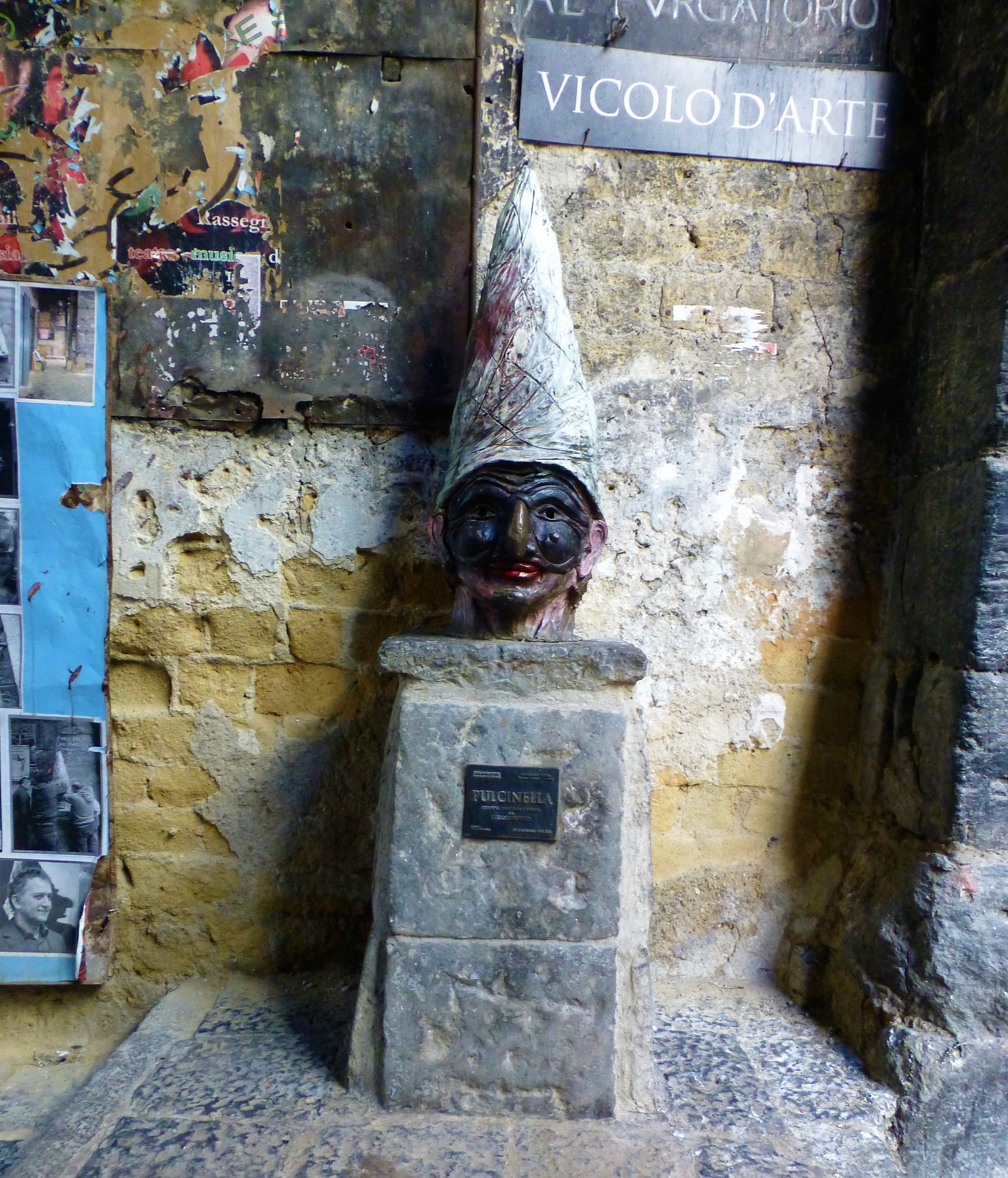 Among Naples sights is definitely this district Centro Storico! You will also find in one of the many small streets the statue of the famous Pulcinella.
Quartieri Spagnoli
I also walked in the Spanish district but I have to admit that I didn't really noticed it when I was in Naples itself.  I read that for a while it was a bad neighborhood, a neighborhood where a lot of violence and prostitution was the order of the day.
Now it is a pleasant working-class neighborhood where you can stroll around and visit the many stores. And I did noticed that 🙂 Definitely a neighborhood that you should add to your list of Things to do in Naples!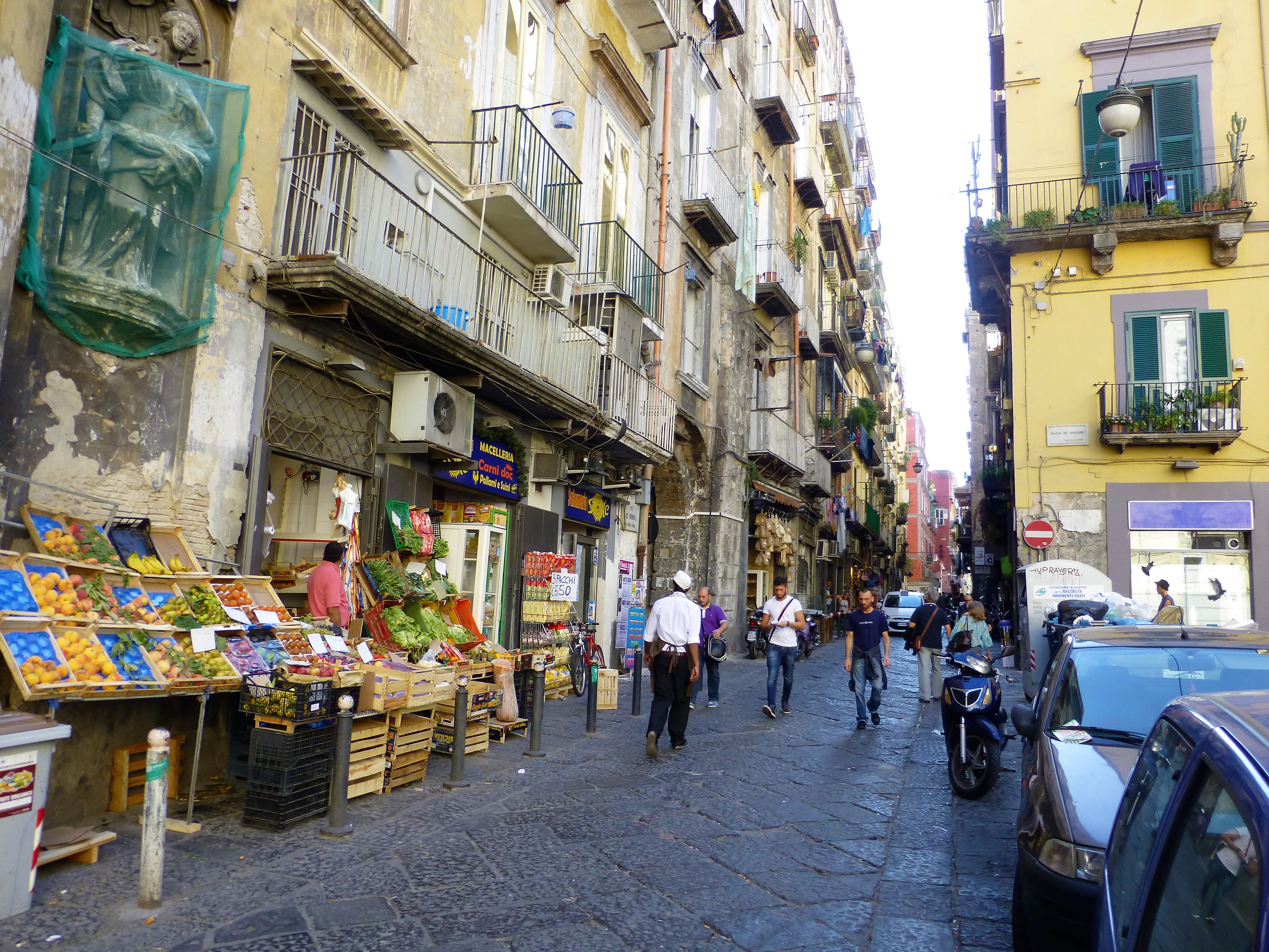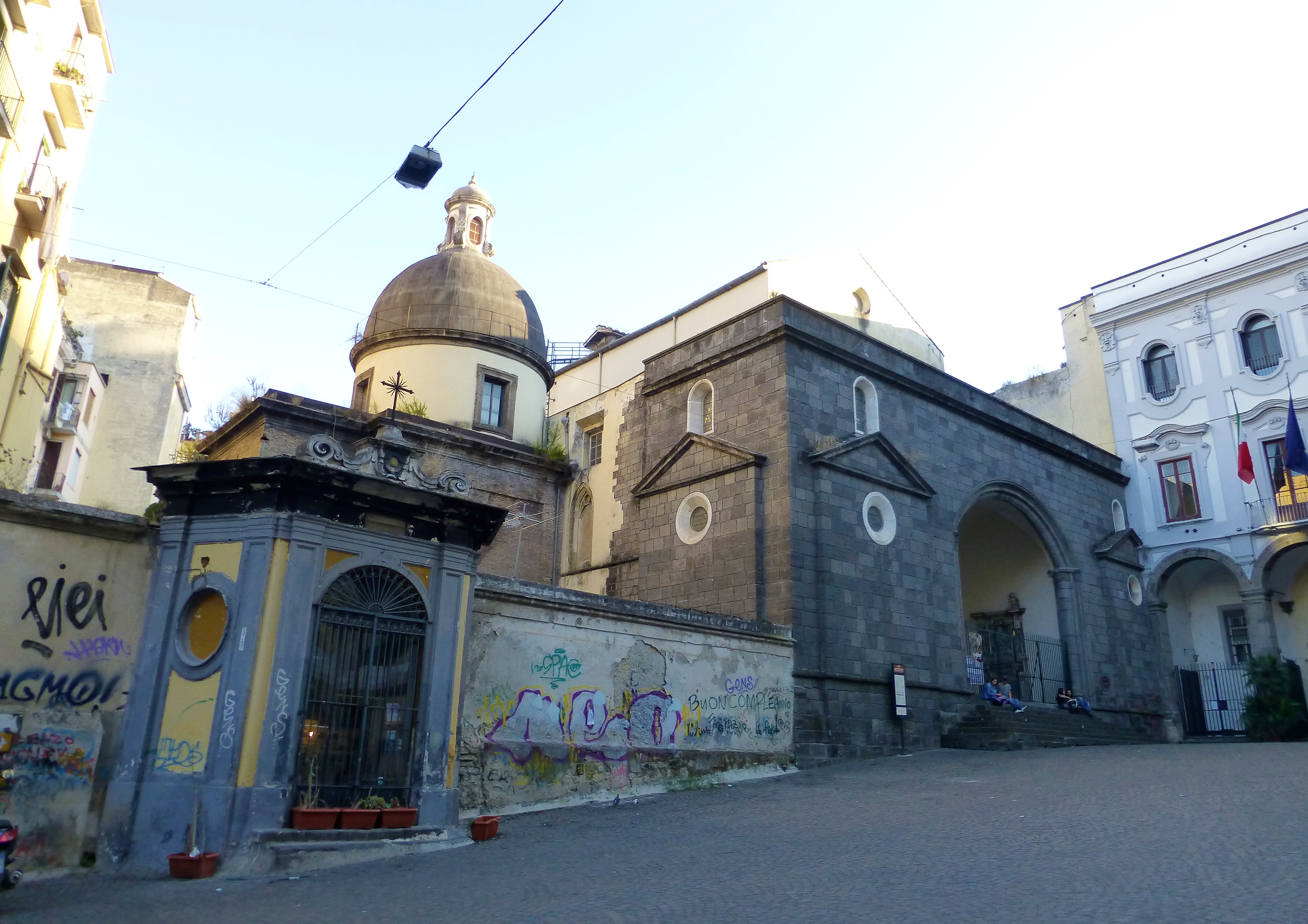 Squares of Naples
Piazza Dante
Near this square I walked into the city every time. My metro/train stop was close to here. I wasn't in a hotel in the center but more on the coast near Bagnoli. So every day I took the train to the center. With a view on this square I ate a delicious pasta one evening and drank a capuccino several times.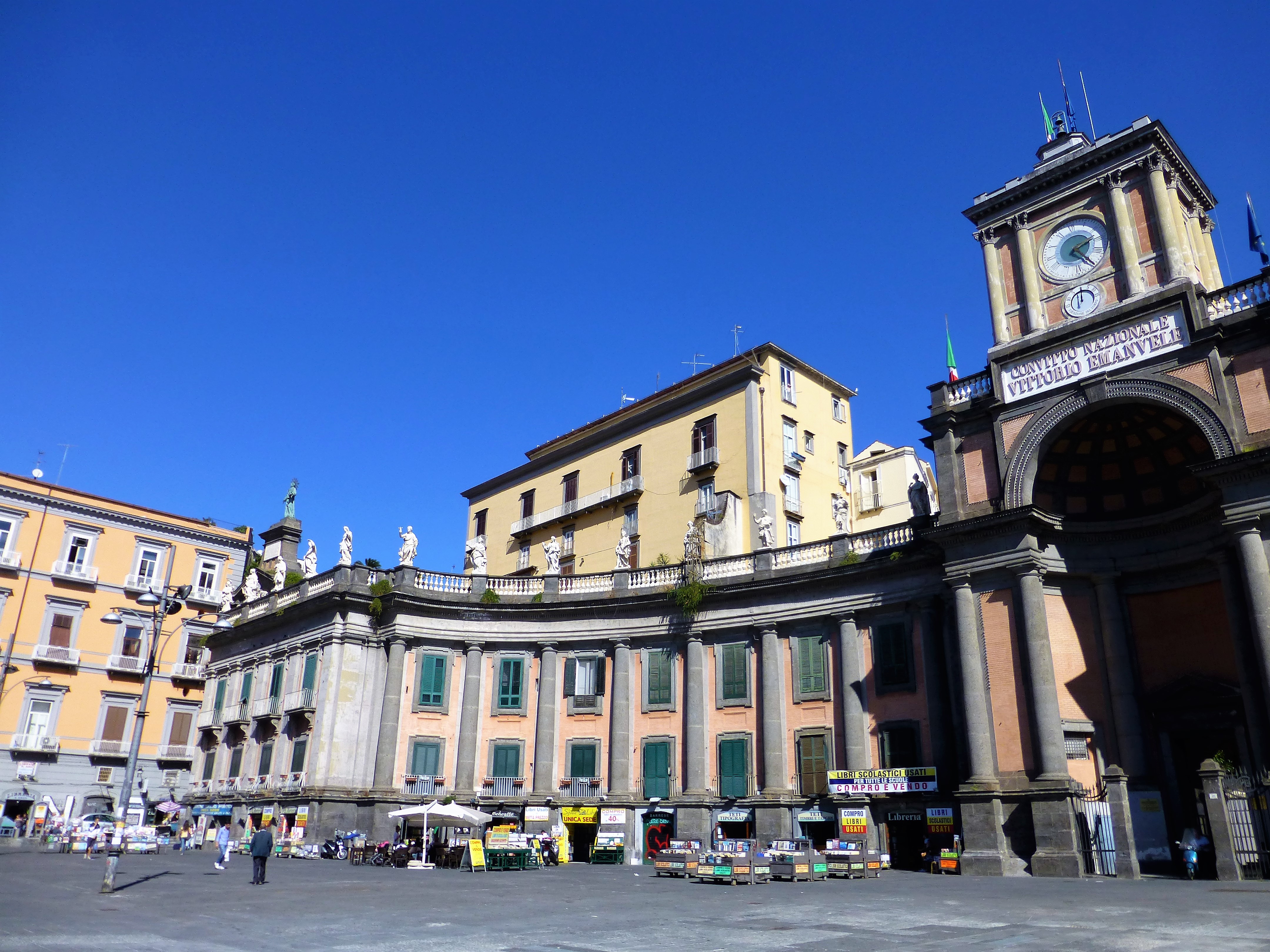 Piazza del Plebiscito
The largest square in Naples is Piazza del Plebiscito. This is on my list to visit next time. But I wanted to name it so you can put it on your list for your city trip in Naples.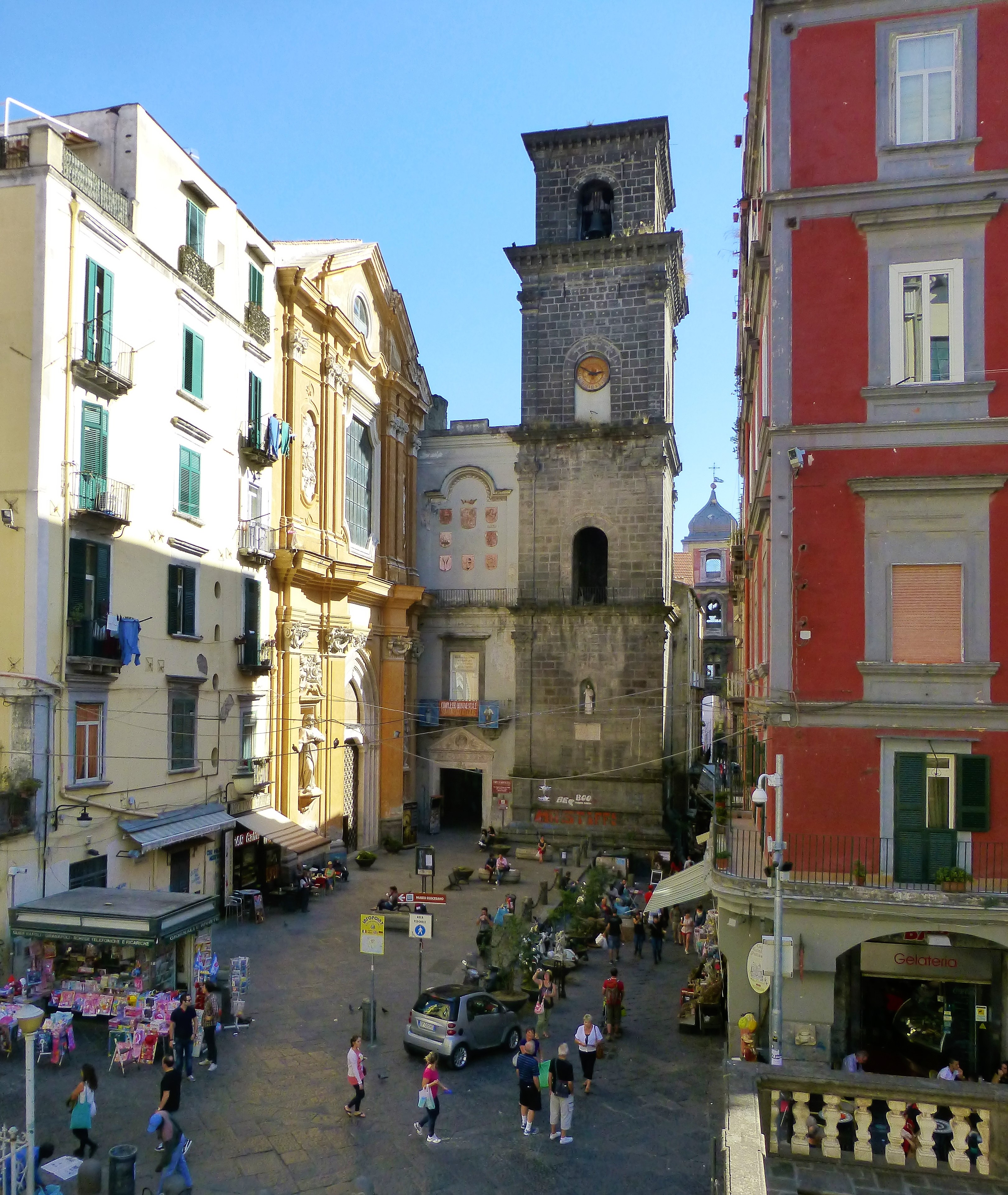 While wandering through the city you come across many small and cozy squares. Beautiful passages from one street into the other surprising street, wonderful to wander through such a city!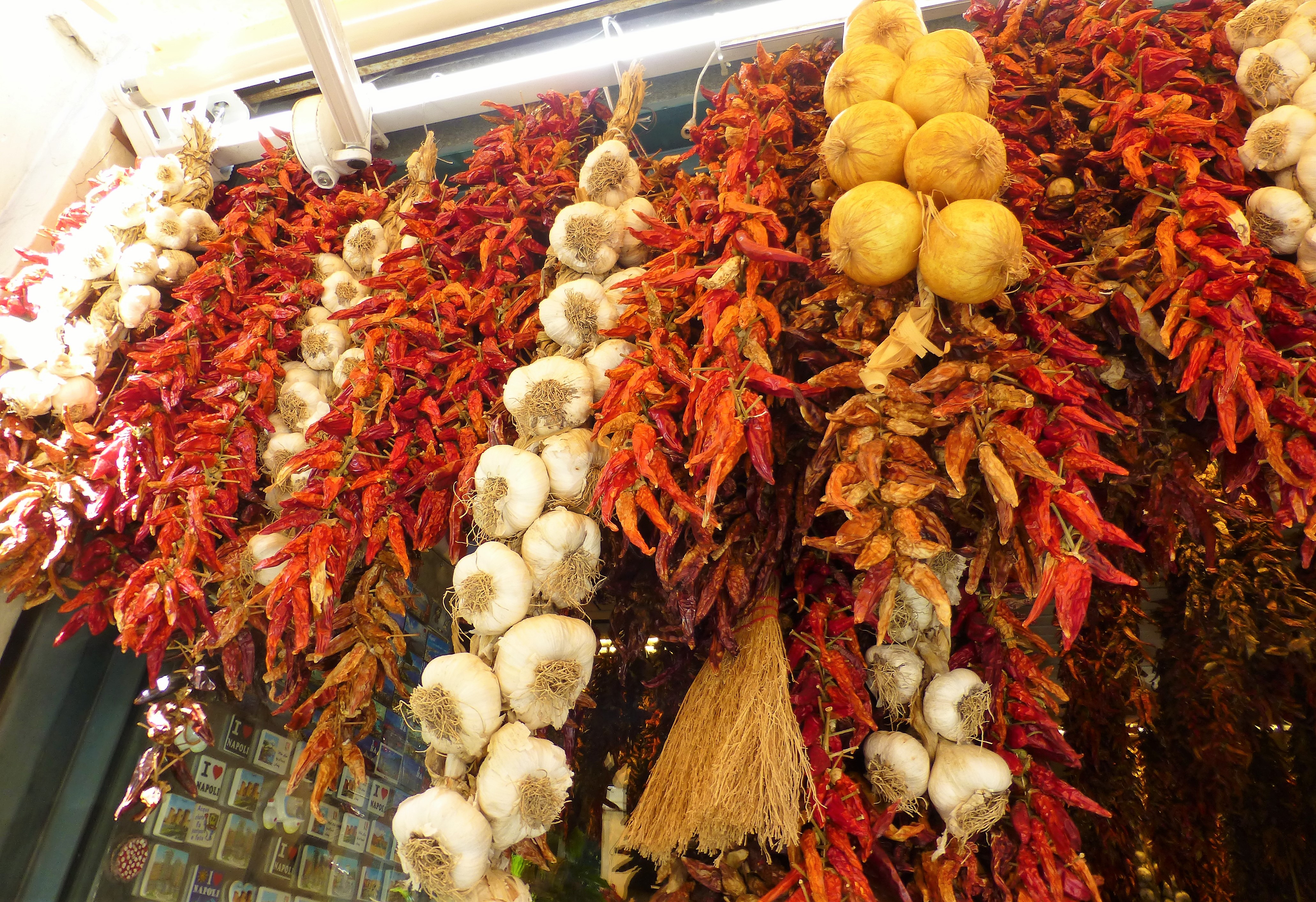 Galleria Umberto I
In this blog things to do in Naples I have to mention the Galleria Umberto I. The world famous gallery with expensive stores is a must visit. I walked through it to see how big and high it is.
To imagine in what time (1887 – 1891) it was built… In this time it is already an art to get the glass so beautiful and high in that arch, let alone then!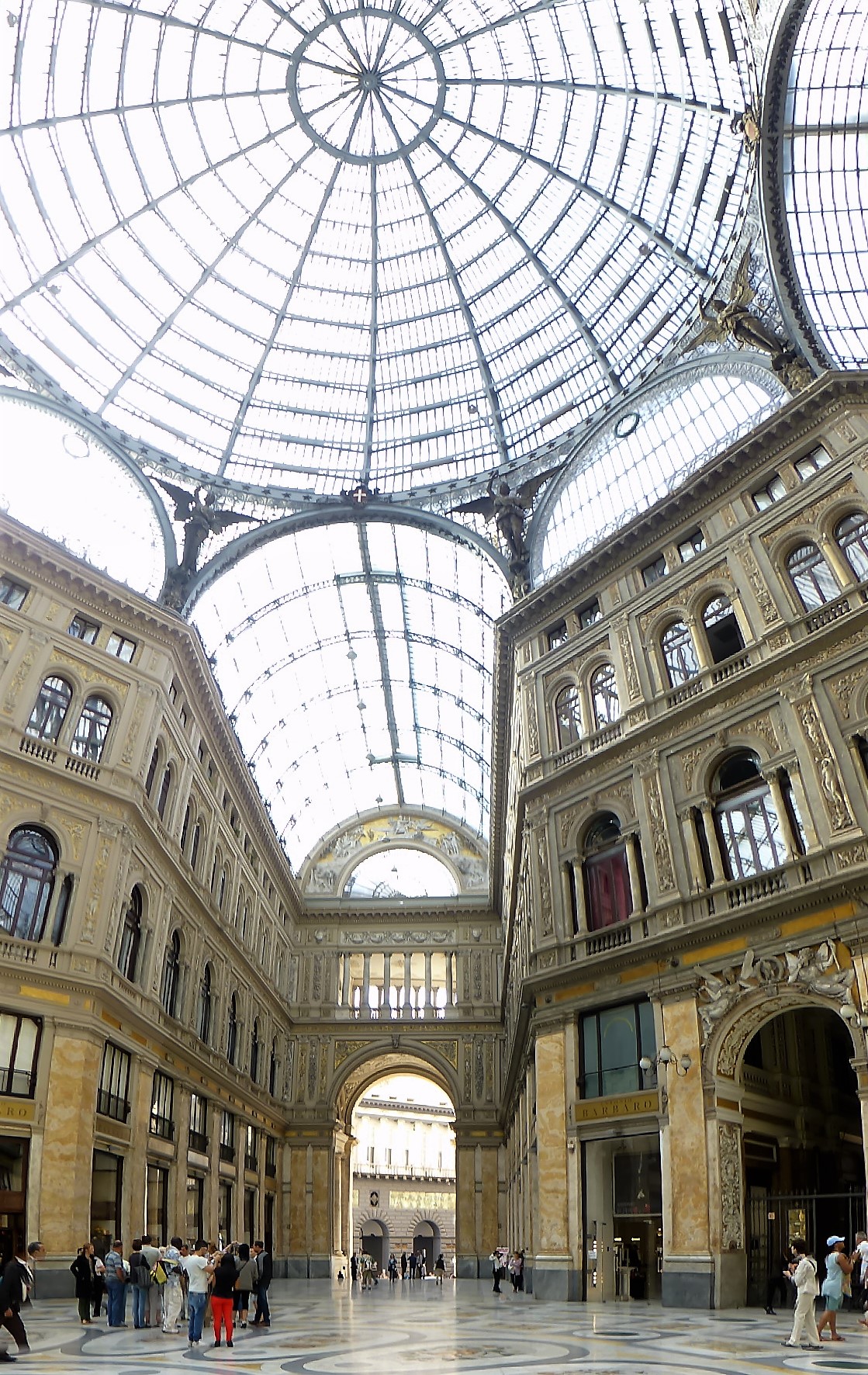 Churches of Naples
Duomo di Napoli
The most important cathedral of Naples is the Duomo di Napoli or also called Cattedrale di San Gennaro. San Gennaro is the patron saint of the city of Naples. San Gennaro was beheaded in the year 305 and then became a martyr.
Legend has it that his wife collected 2 ampoules of San Gennaro's blood and these are kept in a safe in this cathedral. Every year on 19 September these ampoules are shown and the blood in them becomes liquid. When the blood becomes liquid again this is a good omen for the city of Naples.
The whole city will hear it when this miracle has shown itself again because 21 cannon shots are fired from Castel dell' Ovo.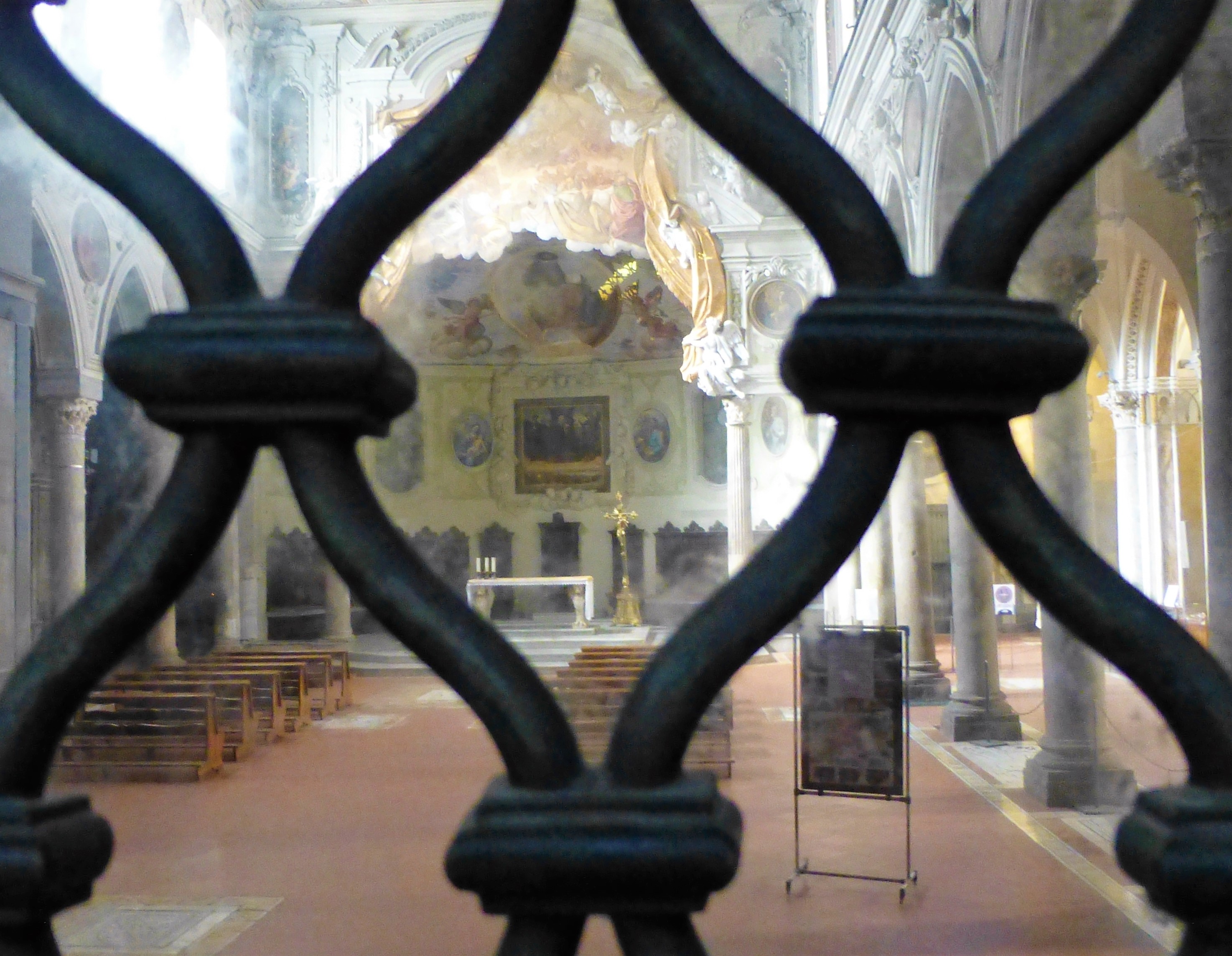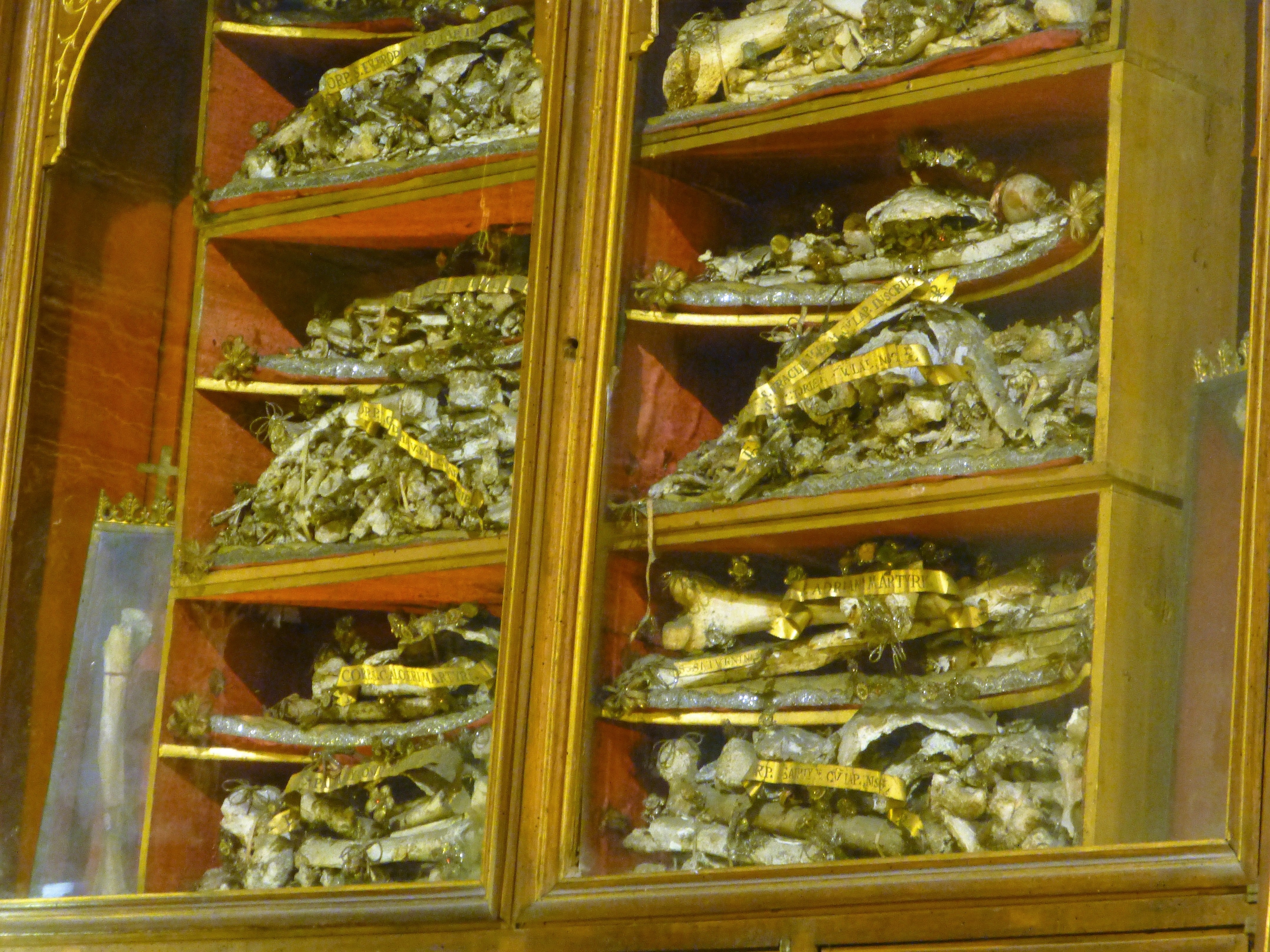 Church of Jesus 'Nuovo'
This church has the most impressive facade I have ever seen. This facade doesn't invite you to visit the building at all and doesn't make you suspect that this to be a church. I haven't been inside but I regret that when I read about it now. On the inside the church is very beautiful with old freso's.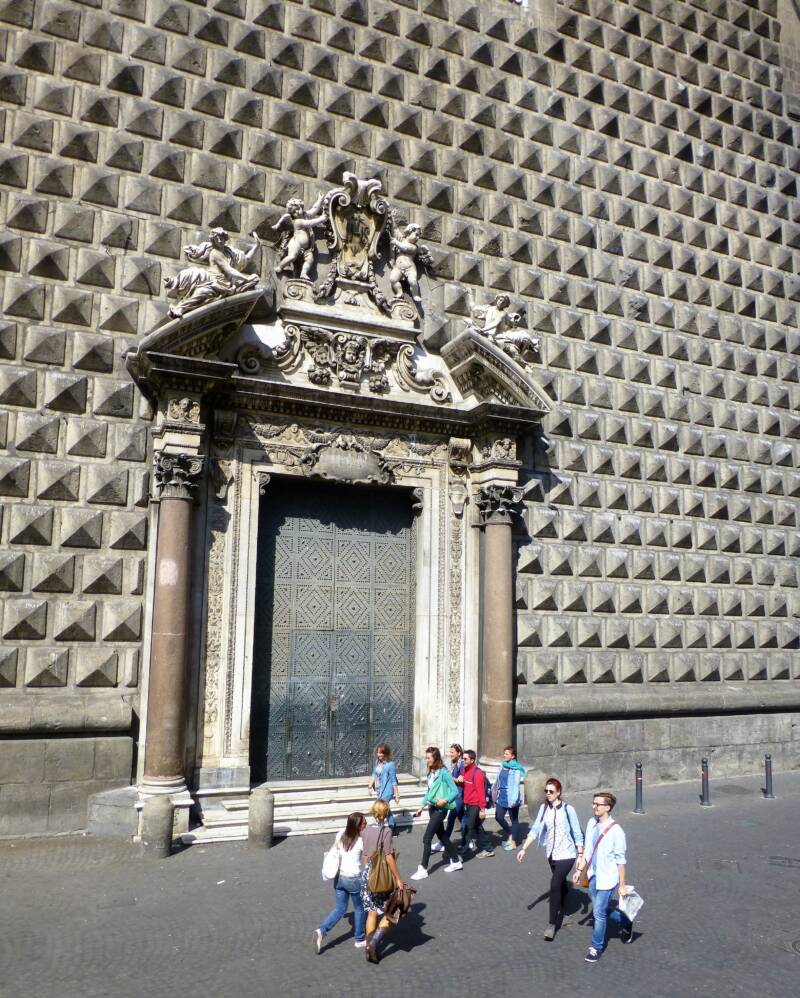 Santa Chiara
This is a religious complex in Naples opposite the above church. Unfortunately I have not been in this basilica myself. There is a monastery, there is a tomb in the basilica and there is an archaeological museum. Definitely worth a visit if you are in the neighborhood.
Castles of Naples
Castel Nuovo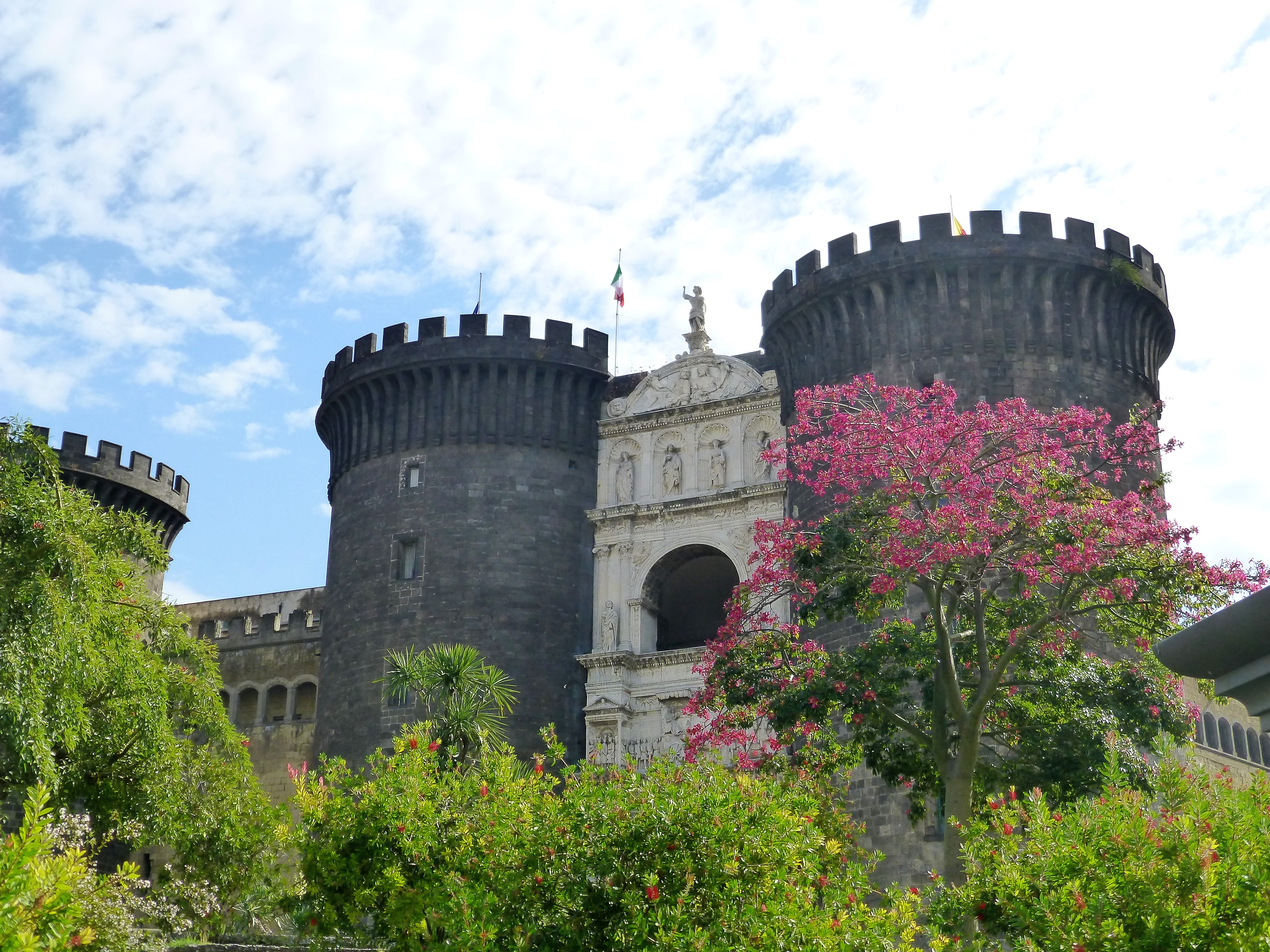 This new castle was built in 1279. This was not built as a fortress but really as a palace for the royal family. They also lived there for a while but above all this palace was used as a center for culture. The then King of Naples, King Robert, had a passion for art and literature.
Castell dell'Ovo
I did not visit this oldest fort of Naples. I read that 21 cannon shots are fired from this castle on 21 September when the blood of San Gennaro becomes liquid again. This castle is strategically placed on the former island of Megaride. Castell Dell'Ovo has served as Royal Palace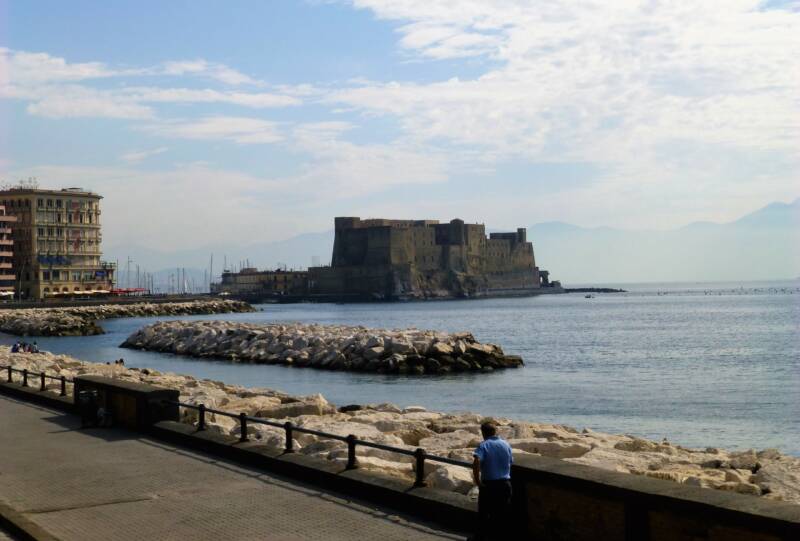 Solfatara – Pozzuoli
Solfatara is part of the Flegreic Grounds and is a shallow volcanic crater on the outskirts of Naples. I went here when there was a strike and it seemed that otherwise I wouldn't get out of the city to hike up the Vesuvius. My hotel was willing to take me and I could arrange a cab back from there they told me. That same afternoon I did climbed Vesuvius when the public transport was working again.
The last eruption in Solfatara was in 1198 and since then the volcano 'sleeps'. In a number of places the heat is clearly visible through steam which gives the whole a separate picture. Very nice and educational to visit.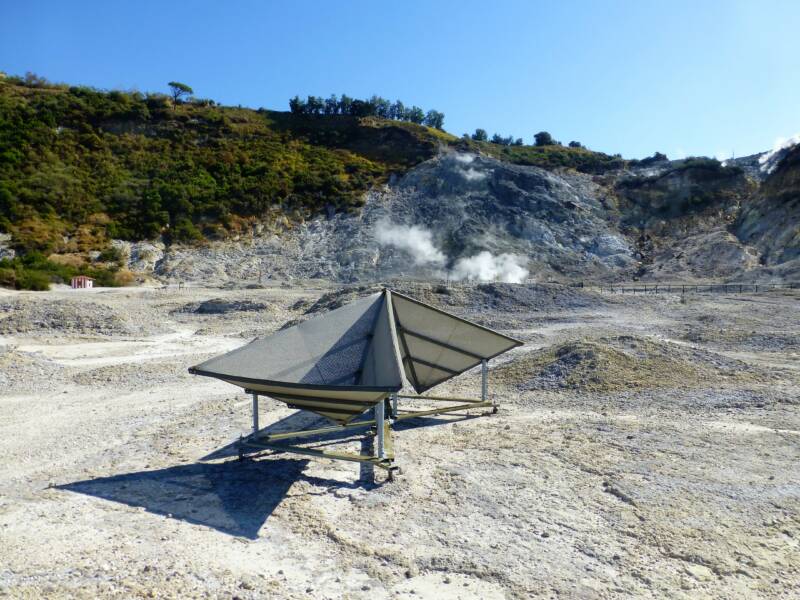 Pizza in Napoli
The famous pizzerias in Naples are Da Michele, Di Matteo and Pizzeria Gino Sorbillo.
The pizza as we know it and then the most famous Pizza Margherita has its origins here in Naples. In 1889, pizza maker Raffaele Esposito made a pizza for the queen and she was enthusiastic. Needless to mention, I think it was called Queen Margherita, right?
I happened to run into L'Antica Pizzeria Da Michele as I was strolling through the city. I took a takeaway pizza the first day sitting in the street. The second day I went back because I wanted to sit inside to eat a pizza inside.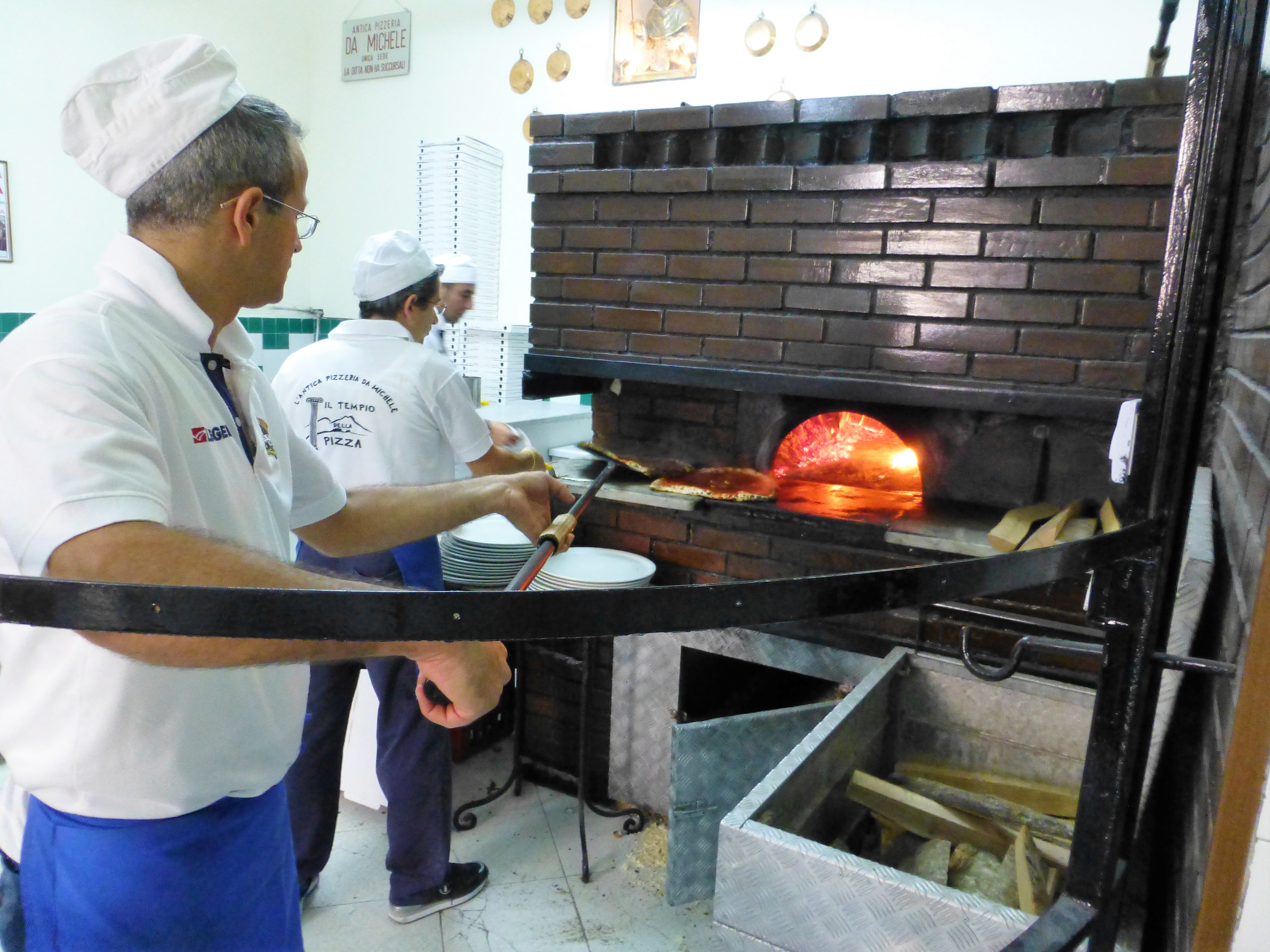 Do also check these tips on how to eat like a local in Italy. You might learn a thing or two about how and when to drink coffee or an apperativo and where to eat the best spaghetti!
Highlights just outside of Naples
Climb the vulcano Vesuvius
Even de stad uit is altijd fijn tijdens een citytrip vind. Als je dan in Napels bent moet je natuurlijk de bekende vulkaan de Vesuvius beklimmen. Er is makkelijk een bezoek aan te plannen door een trein te pakken naar Ercolano. Vanaf daar rijden er bussen naar het startpunt van jou wandeling naar boven!! Ik had niets vooraf besproken dus vooral in het hoogseizoen zullen er veel bussen rijden.
Read more about Climbing the Vesuvius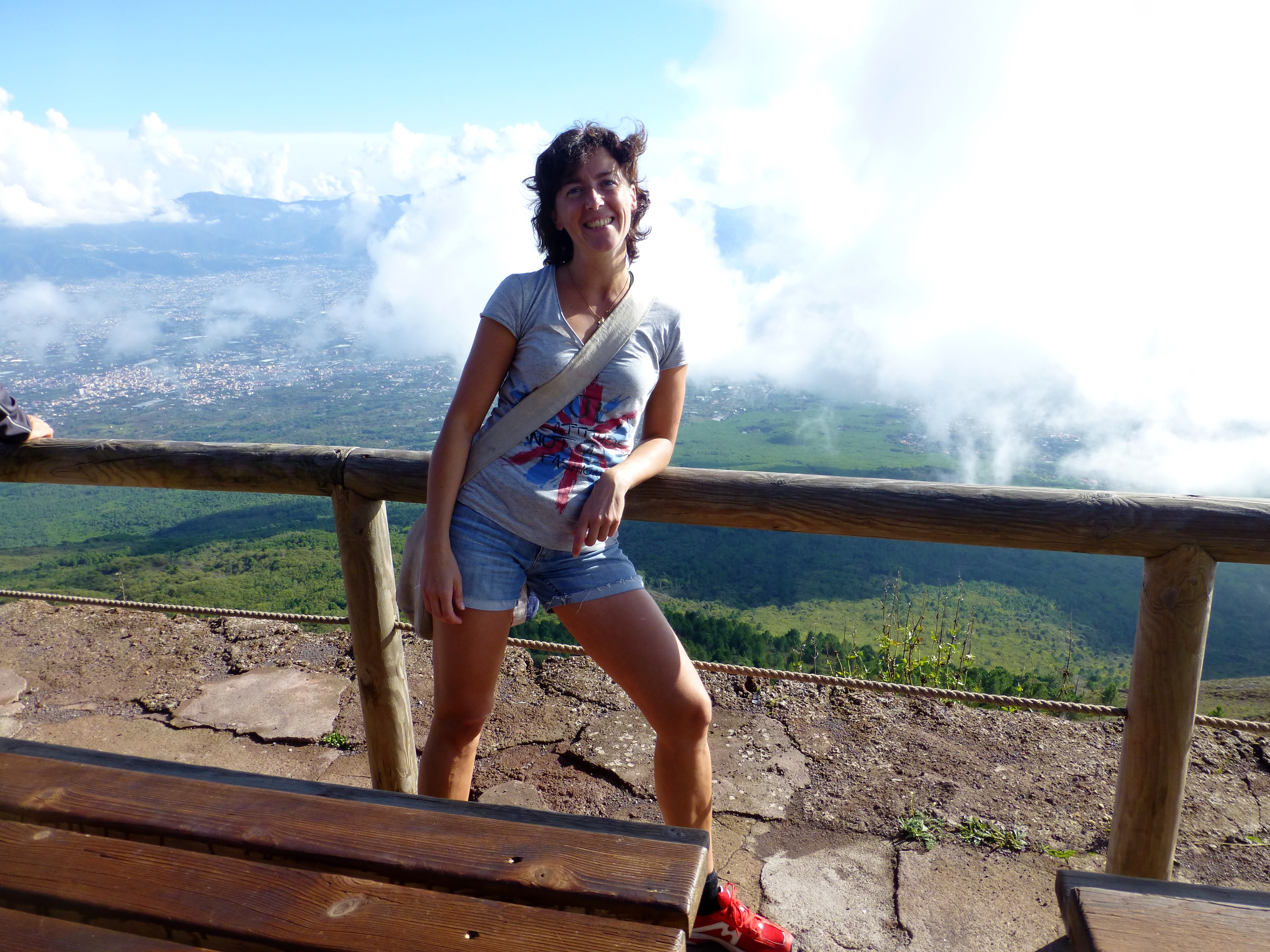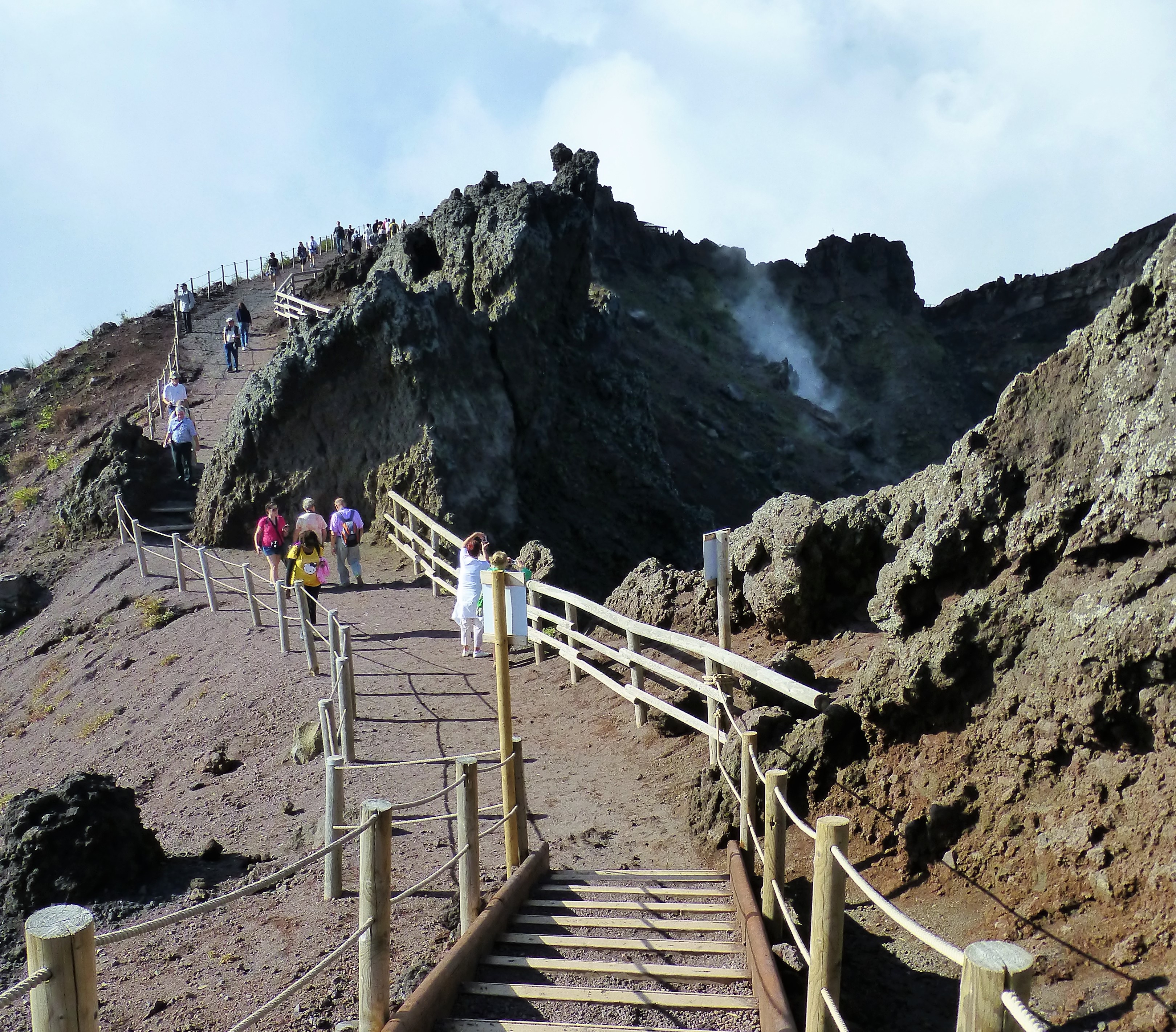 Discover Pompeii
If you have Pompeii on your list then it is also a good option to visit it from Naples. The city of Pompeii was buried under a layer of lava and ash from the volcano Vesuvius in the year 79. Since I had already visited Pompeii I didn't go there this trip. This was in the time when there was no digital photography and so I can't add a picture 🙂
Go cycle in the gardens of Caserta
Visiting this former royal palace was also a truly wonderful day. The palace has of course become a museum but the gardens are really a must visit. As you can see on the picture below I hired a bike to cycle all the way to the end of the garden. There is a waterfall that you can see in the distance when you're standing in the palace itself.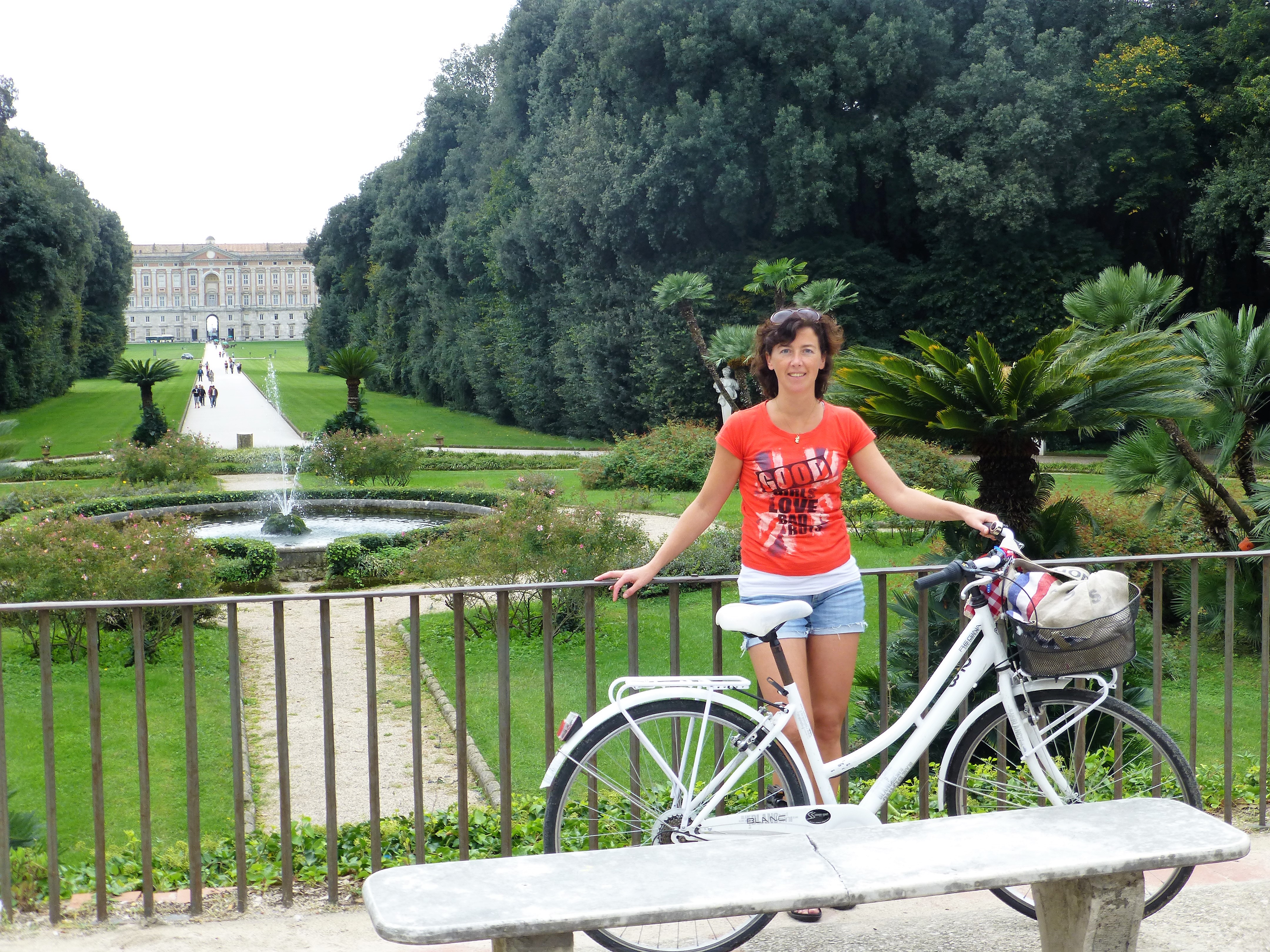 In the garden, a whole park you may call it, are several fountains.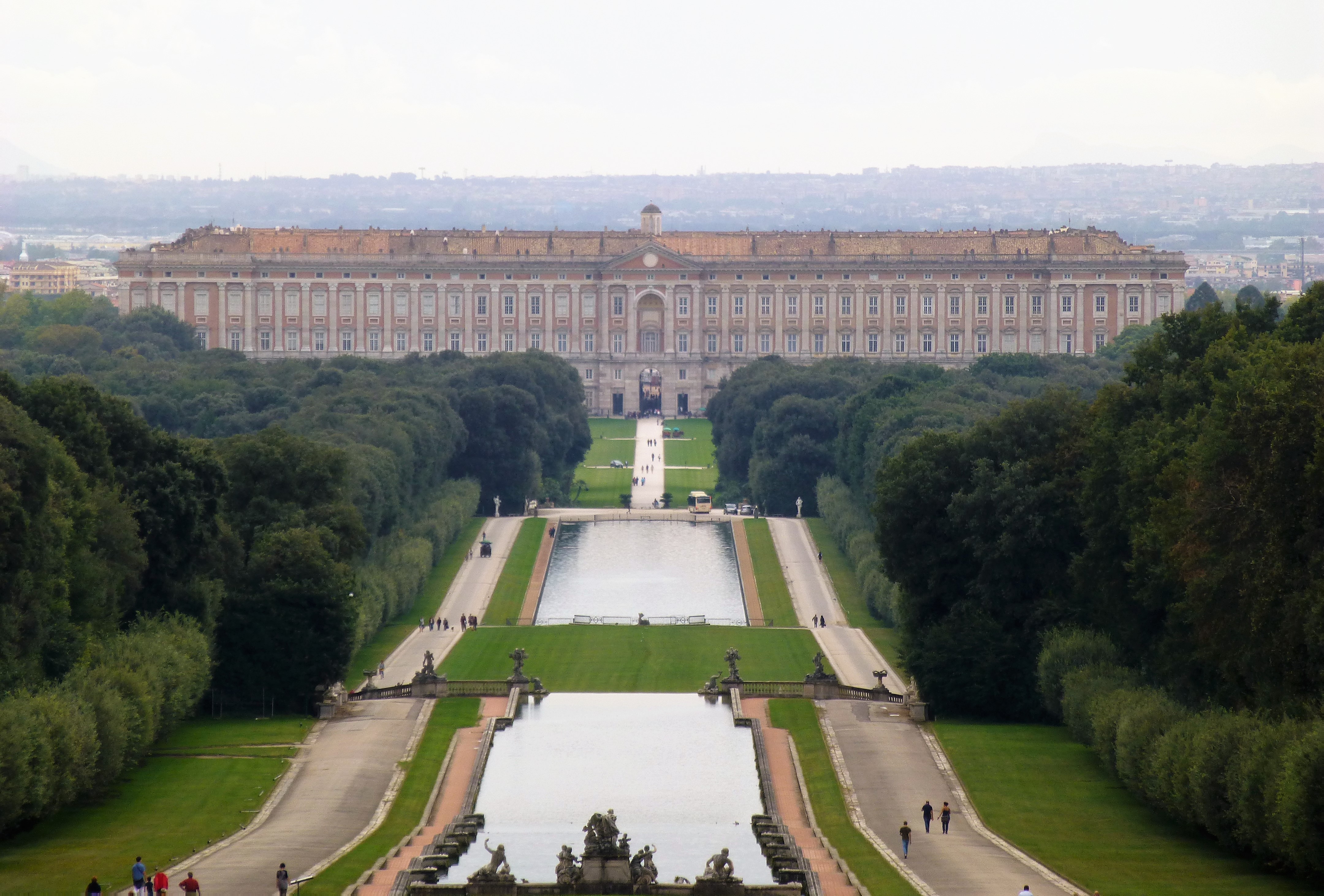 The gardens and the palace were placed on the UNESCO World Heritage list in 1997.
Rome: A city you can't visit enough!
A day in Rome
I had also been to Rome before, but I couldn't resist. When I found out that I could easily get to Rome with an express train I booked a ticket. The train went over 300 km per hour and then you're there in over an hour. So for a day in Rome that is very good.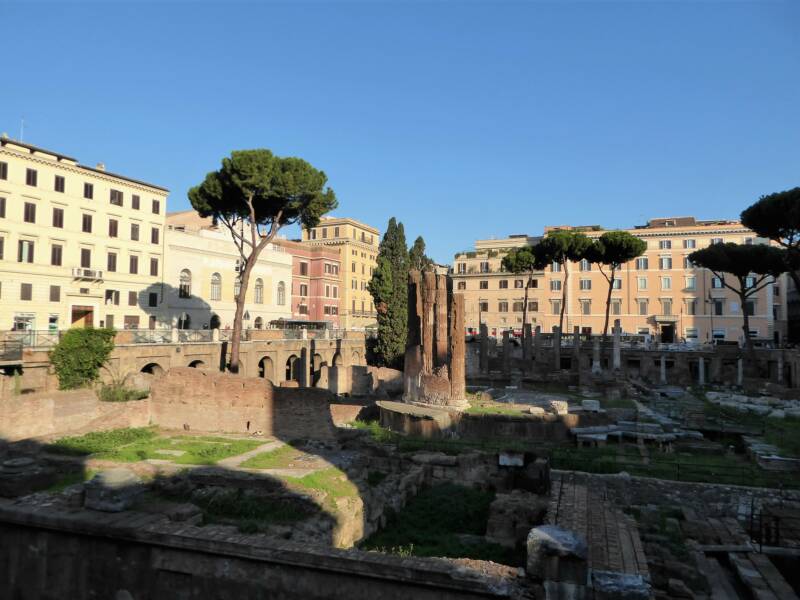 I have to admit that at one point during the train trip I felt the same pressure on my ears as you sometimes have on an airplane. This was because we were going through a mountain! Furthermore, I was able to type in my story, eat a sandwich and update the social media. Before you know it, you'll be in Rome and you'll be able to see the many sights!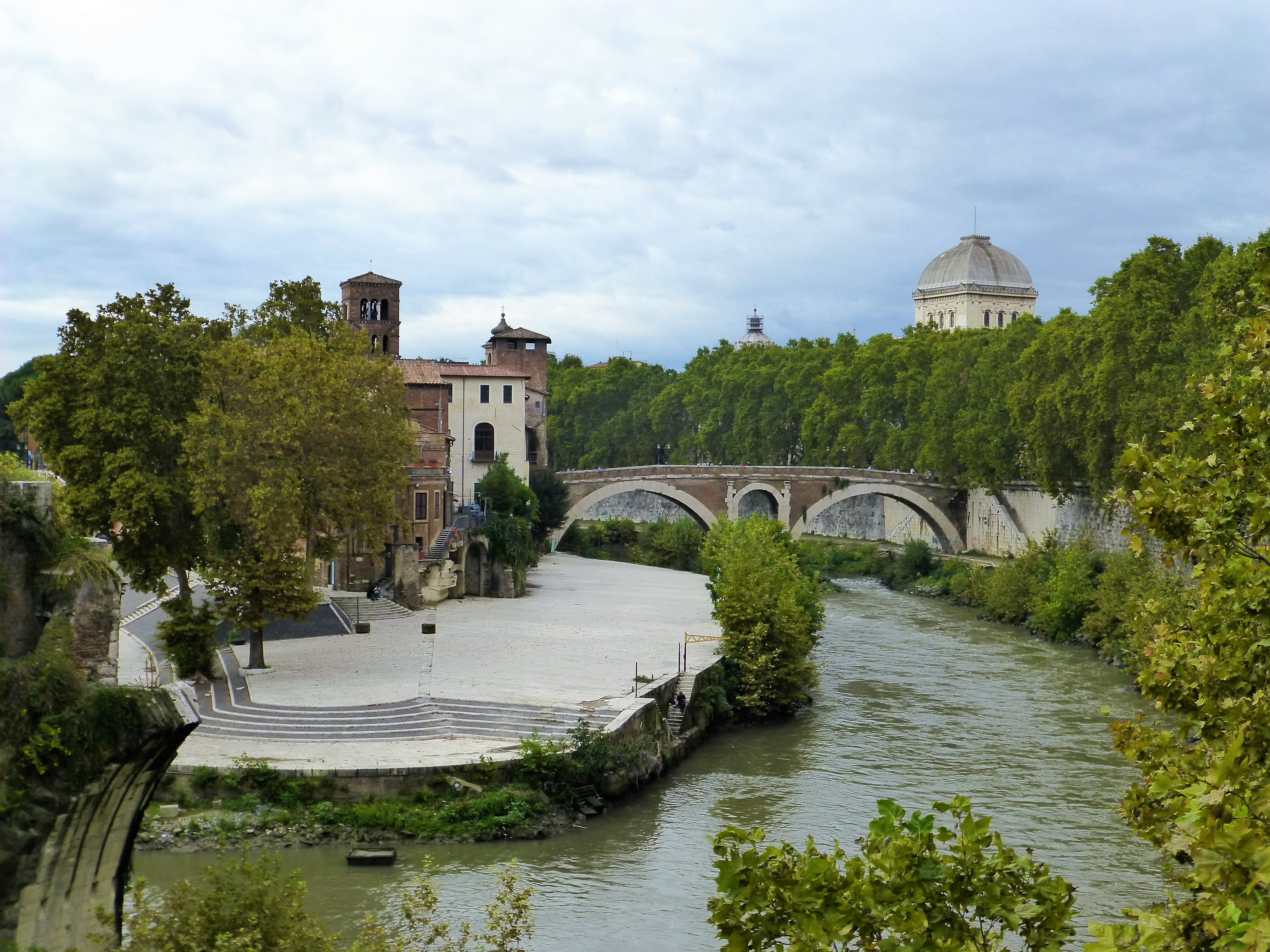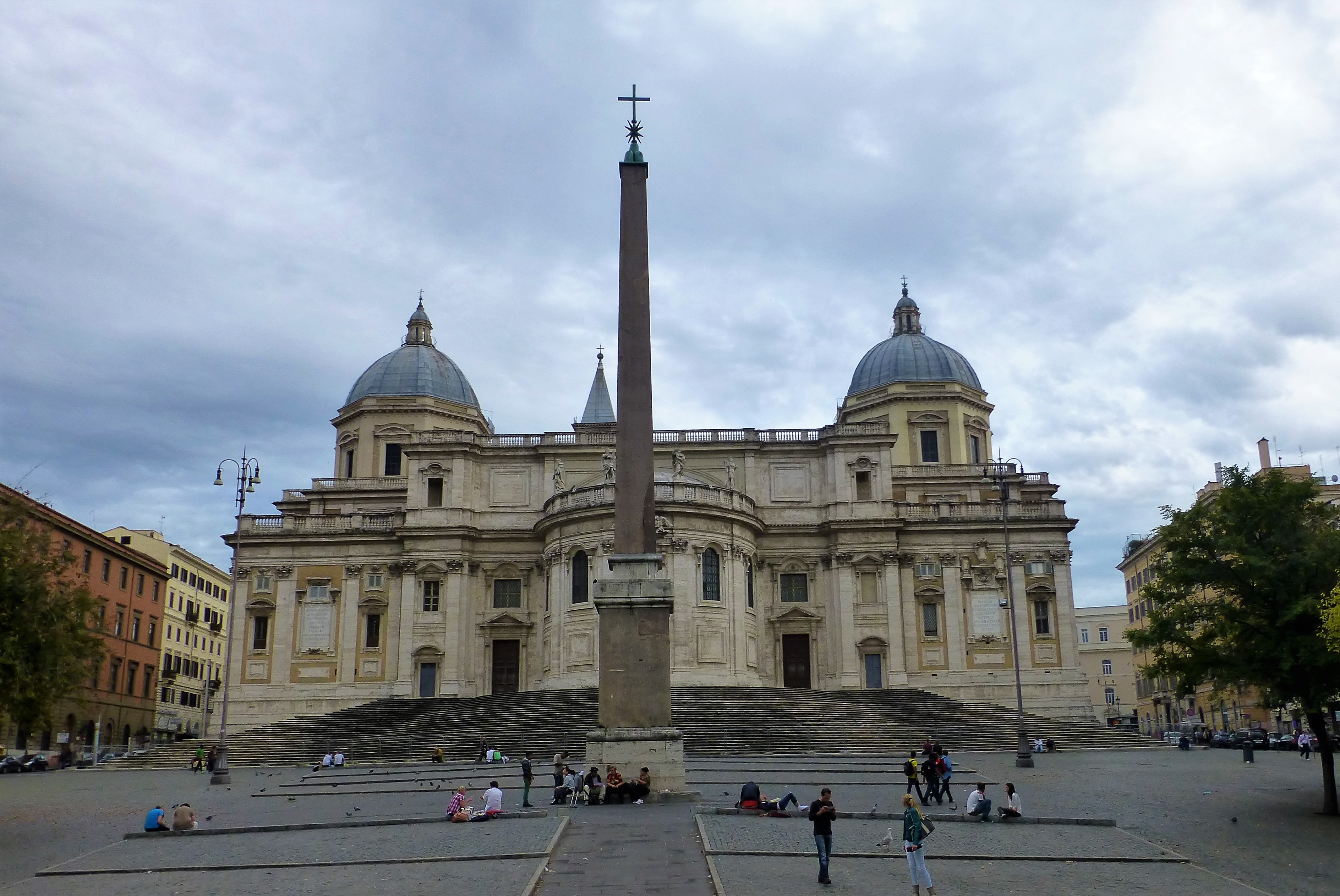 I've been in Naples for 6 days and now that I make this blog I realize that I've seen far too little. So I can't cross this city off my list yet! Luckily Naples, Italy is not very far away and I can plan another weekend trip to Napoli!
Have you been to Naples and are you missing something that definitely belongs in this list of Things to do in Naples?
Tell me and next time I will definitely take it with me!
Want to explore more of Italy?
Check out this 10 day roadtrip Italy itinerary
Will you share this blog?
Looking for more travel inspiration?
Cycling outside of Rome – Exploring Bracciano and Martignano lake
Hiking in Austria – Alpe Adria Trail
Visit Medieval Monschau – Eifel, Germany
Discover Ibiza and Formentera – Spain
And if you are travelling you don't want to loose your belonging by theft.
Do read the following tips!
I hope you enjoy this beautiful world as much as I do!!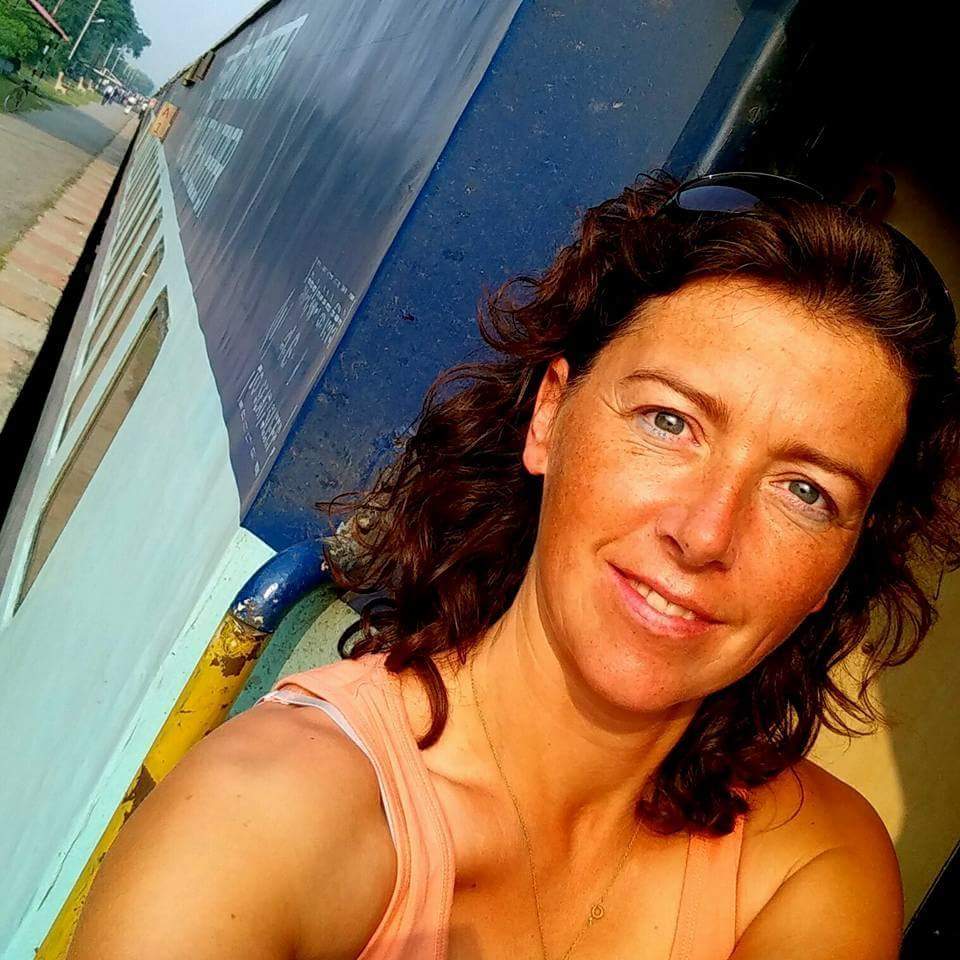 Jacomijn is een politieagent uit Nederland die jou graag laat zien hoe je veilig, actief en gezond de wereld kan over reizen. Safe and Healthy travel is a MUST