Three Ideas for Walking in Deventer
|
My followers and visitors of this blog already know…
I'm in the mood for walking this year!!

I'm going to walk the Camino Frances in September and I'm excited about that!
So for now I started walking in Deventer!

In preparation of that camino I'm hiking near my hometown. It is nice, I live in a place that is surrounded by a Natural Park and lots of forest but I'm looking for different views.
And because the city Deventer is not that far away from my hometown I decided to go there. And I must say: The city is wonderful!!
I often pass this city while driving on one of the longest highways in Holland, the A1. That one goes from Germany all the way to Amsterdam. When I pass Deventer I see the river IJssel flowing along the city. It is a great sight! The one time it is a wide river and the other time parts are dried up and trees are growing and grass is showing. Sometimes I would like to stop…but it's a view from the highway… hmmm.. Shouldn't do that…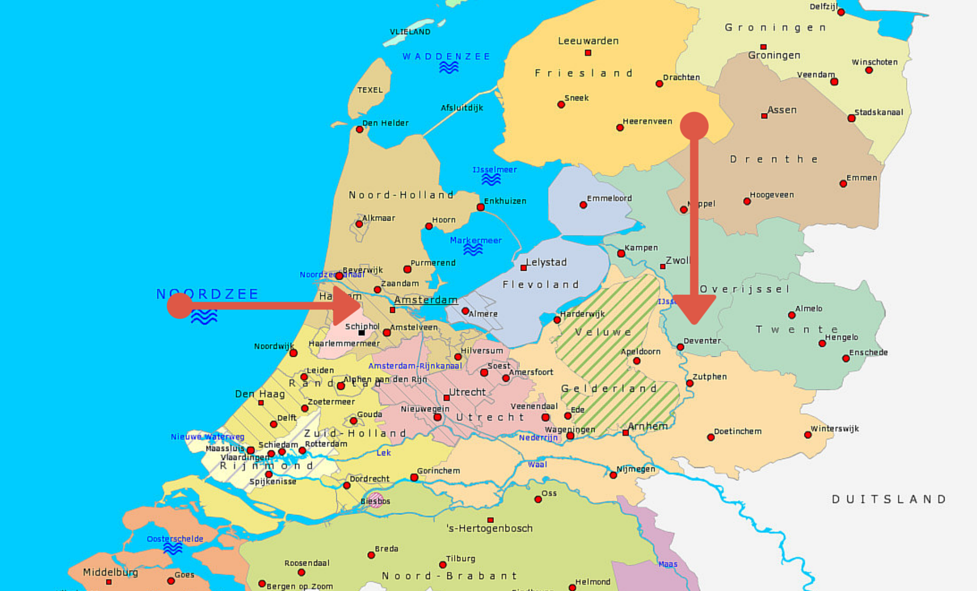 Just to show you where Deventer is on the map of Holland. The first arrow shows you where Amsterdam is, you all know that right? The next arrow shows Deventer. So more to the right and still in the province of Overijssel. Same province I live in!!
Three Ideas for Walking in Deventer
Walking along the IJssel – Deventer
So my first visit this year was a hike of around 10 K in Deventer, The Netherlands.
Walking along that great river IJssel. I parked my car at the Sandton IJsselhotel. It is free and really close to the citycentre. From that point you can take a ferry to the other side and you'll walk into the citycentre immediatly. So….that means that from this point you've got that great view over the city and its Lebuinus Church. And the beautiful houses along the IJssel.
I love that view!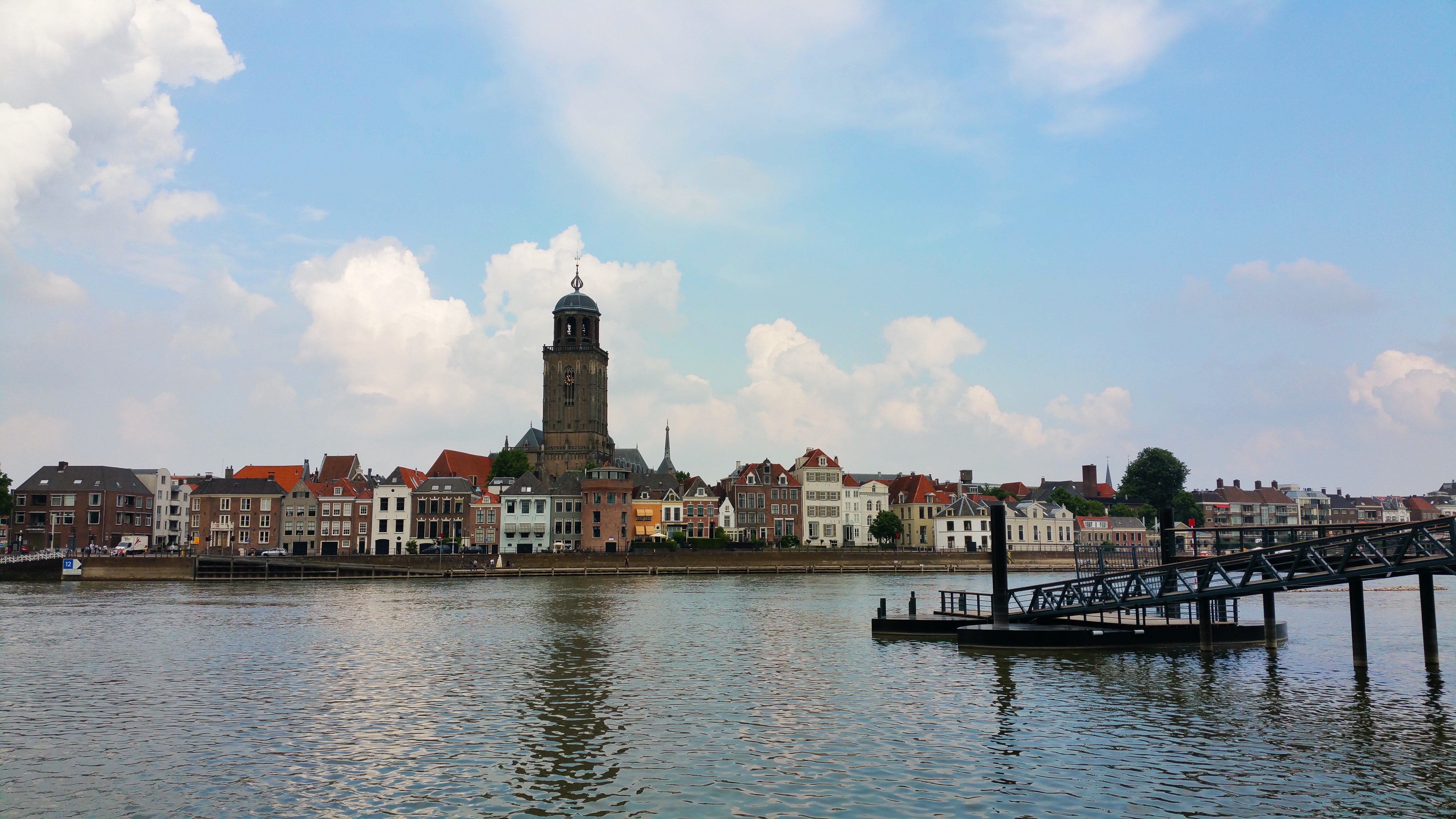 I started walking in Deventer to the village of Terwolde and after 4 K I turned and walked back. The picture below, with the sun setting, is from that first side.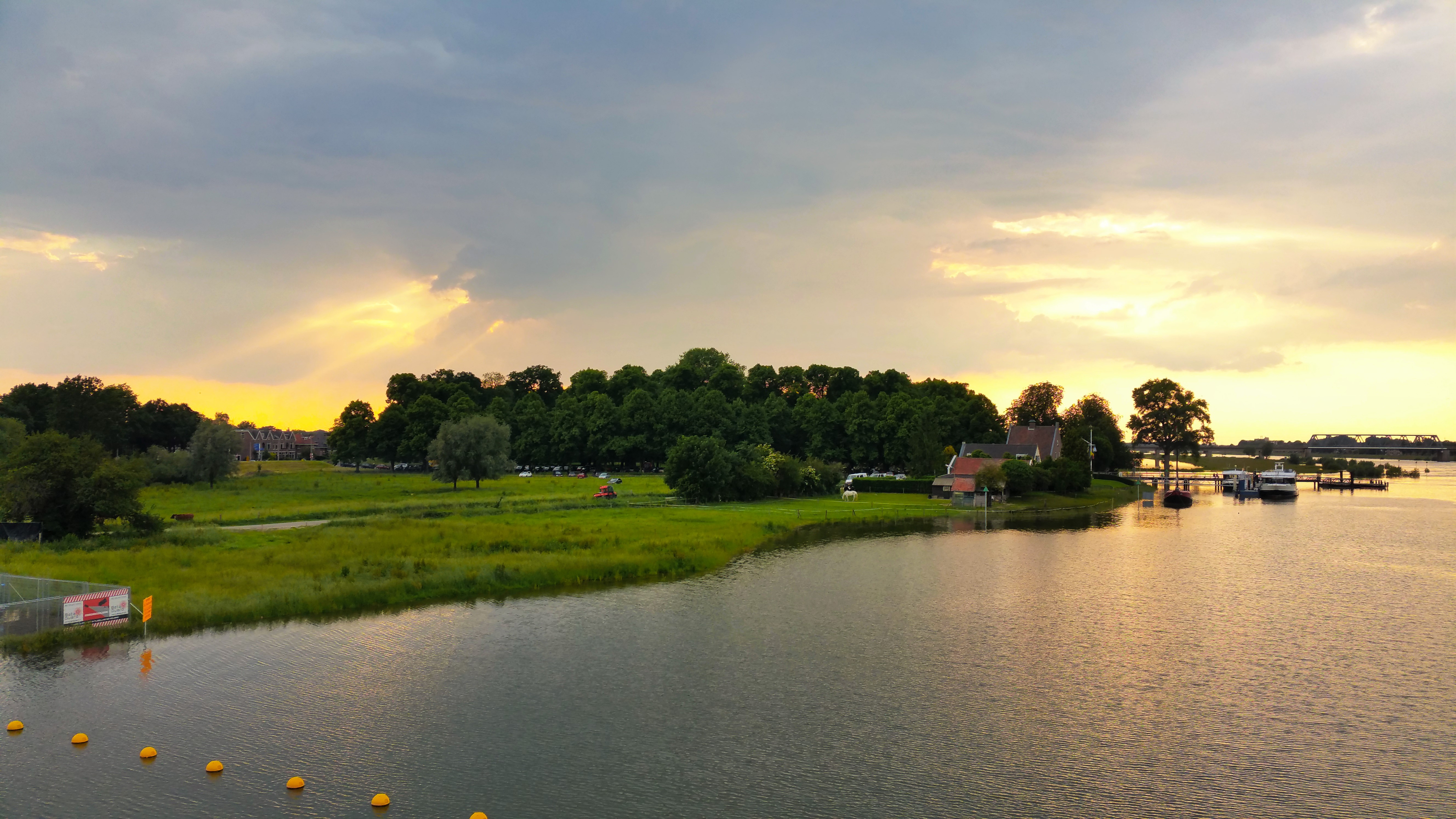 This was a great sky, it started to rain not long after this picture. I do not really like the rain but you have to admit…Those skies are great!! Perfect weather for the best pictures!!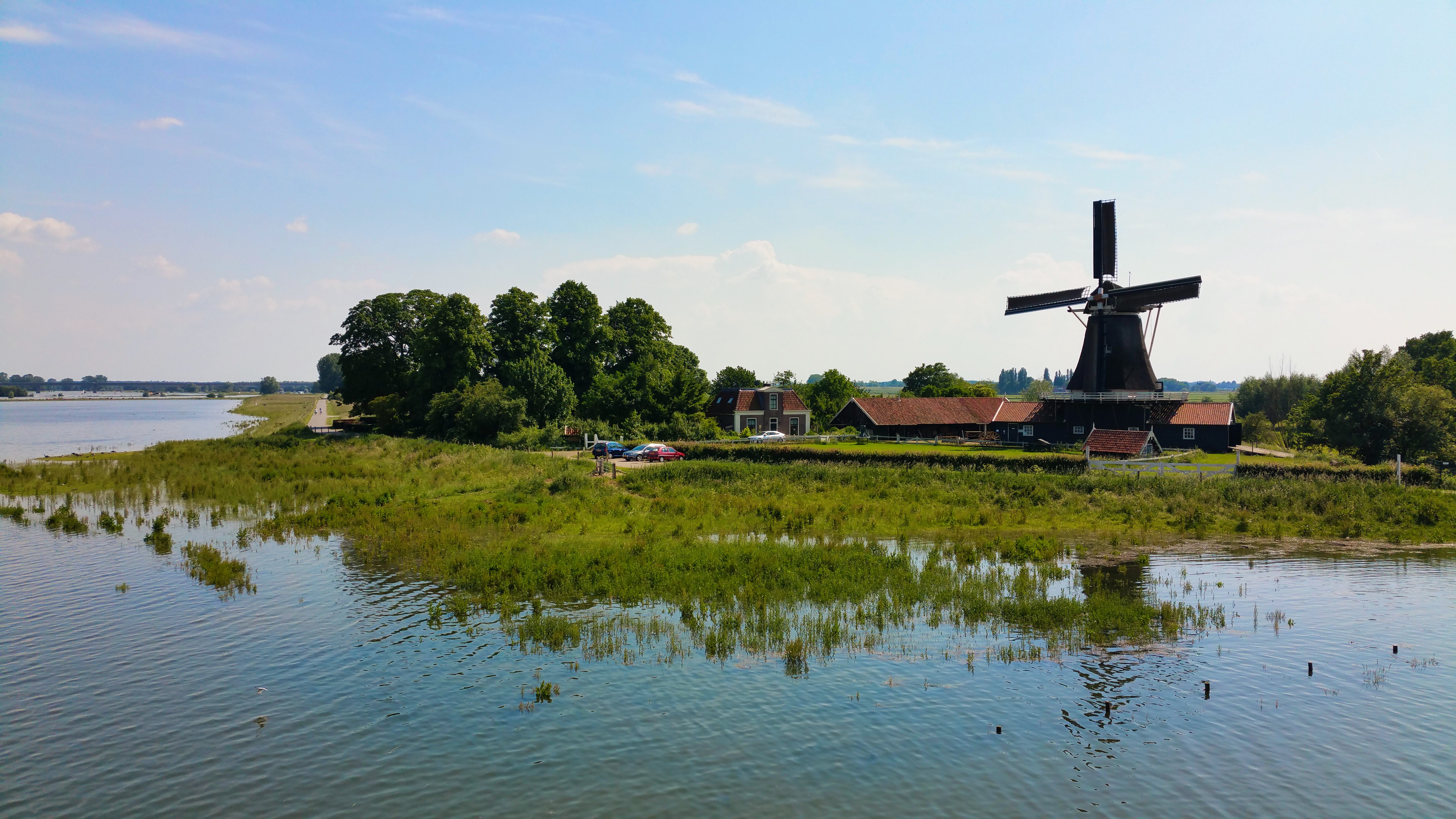 After I went walking onto the other side, in the direction of that highway. I passed this great mill and saw that it is open for visiting. You can go in the mill and get some explanation about the heritage and working of the mill. I went on walking and got in that area I always saw from the highway. I really must admit that it looked better from a higher point of view but walking here gave me a totall different feeling. There were multiple paths that lead me through the grass and waterside. You can ofcourse walk the paved way but you can also walk in the grass and close to the water of the river IJssel. So I started walking back to Deventer along the IJssel.
Climbing the Lebuinus Church

3 Times Walking in Deventer
To get that great view on Deventer and the river IJssel there is no other option then to climb the Lebuinus Church. Earlier this year I climbed the Hallgrimskirkja and I loved the view over a city and the roofs of its houses.
This time I visited Deventer with a couple of bloggers, also travelbloggers. It is a great city with lots of history and we wanted to show that to the rest of the world! So Emiel of Act of Traveling decided to invite us to his city. The city of Deventer thought that was a great idea and gave us their support! We ofcourse went and had a great day. For me the oppurtunity to go and see that view from up the Lebuinus Church so with Judith and Emiel we went up those 220 old stairs!!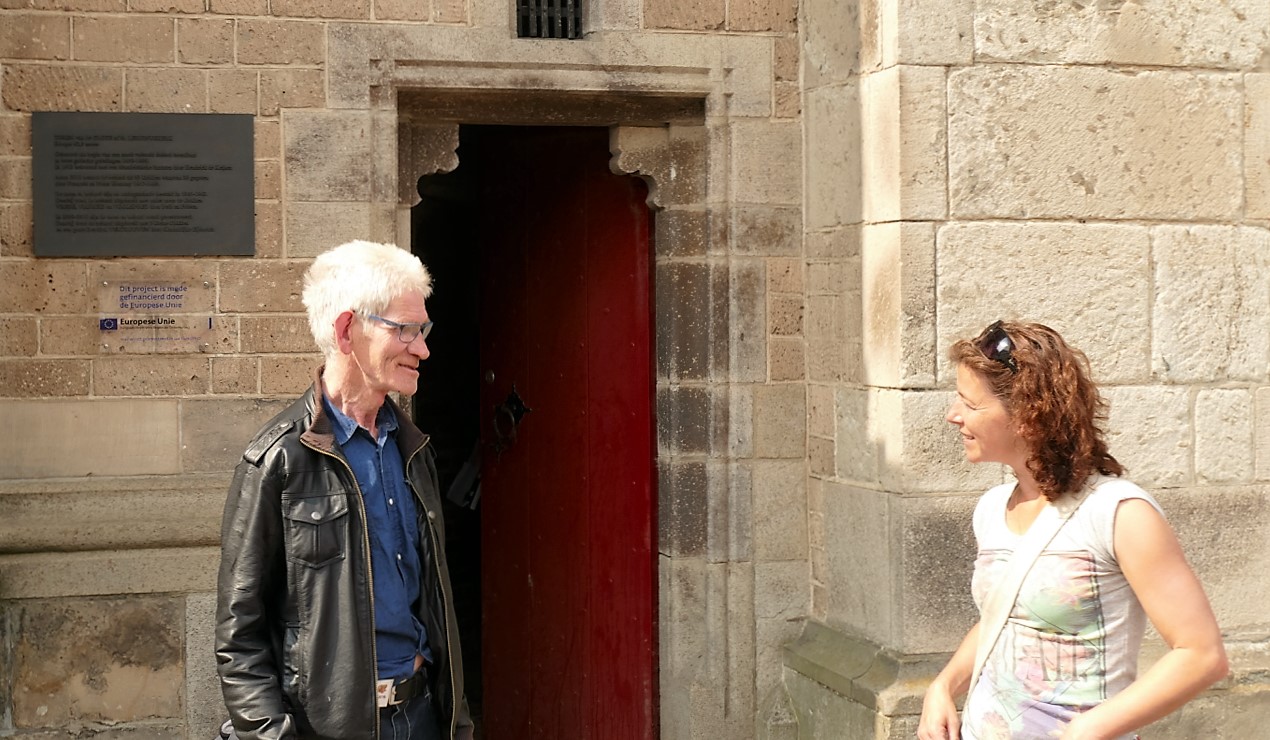 The gate keeper was a great guy! He encouraged us ofcourse to go up. He told us that he managed to walk the stairs all the way up for multiple times a day and he didn't thought it was that hard. He was already 70 years old so it wouldn't be hard at all for us!! He also talked about his time as a sailor. He didn't slept that much and had lots of time to work. He proudly let us know that he only needed some 3 hours sleep a day… WHAT?? Yes, he had some short naps…but that was enough for him!!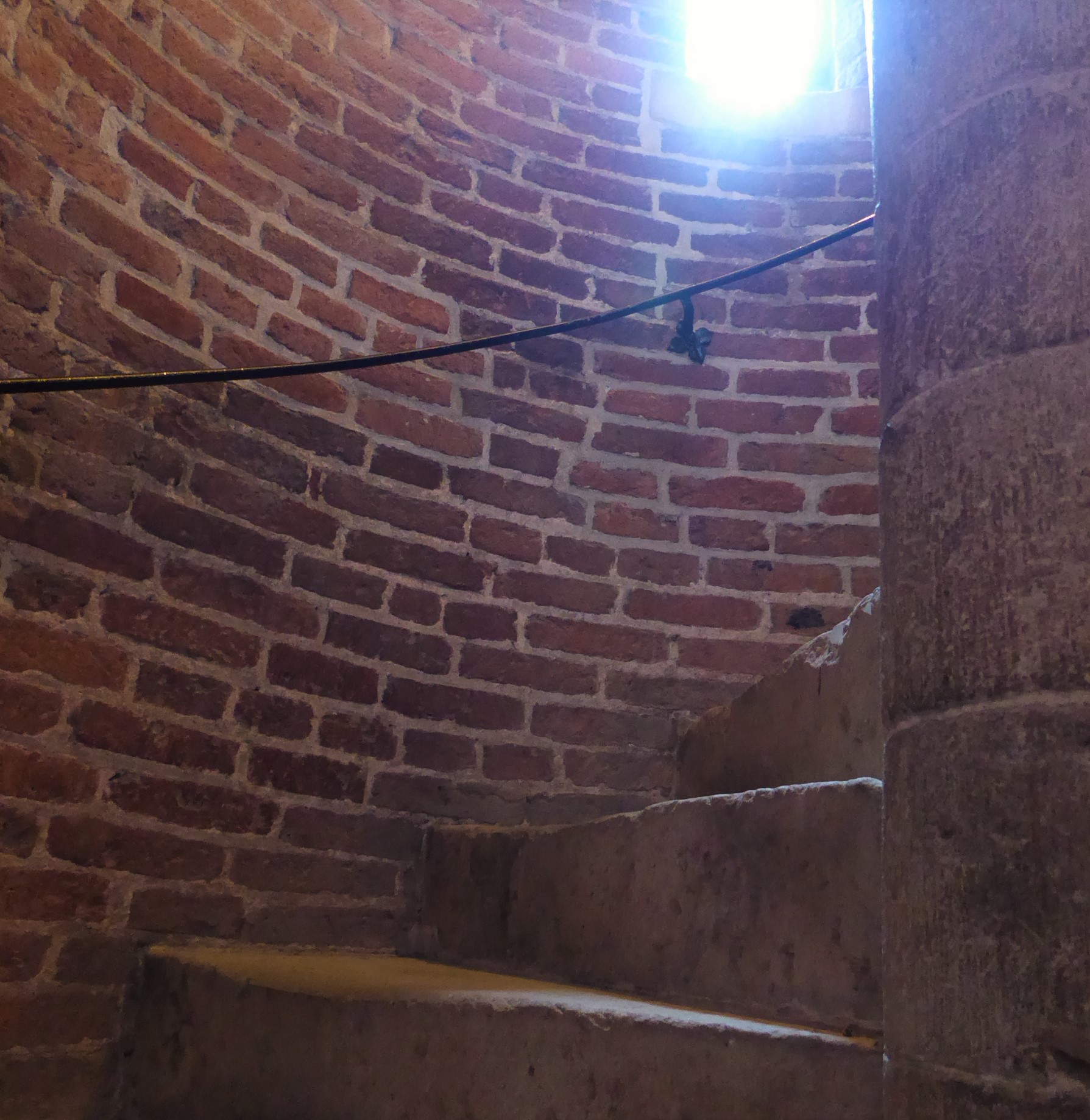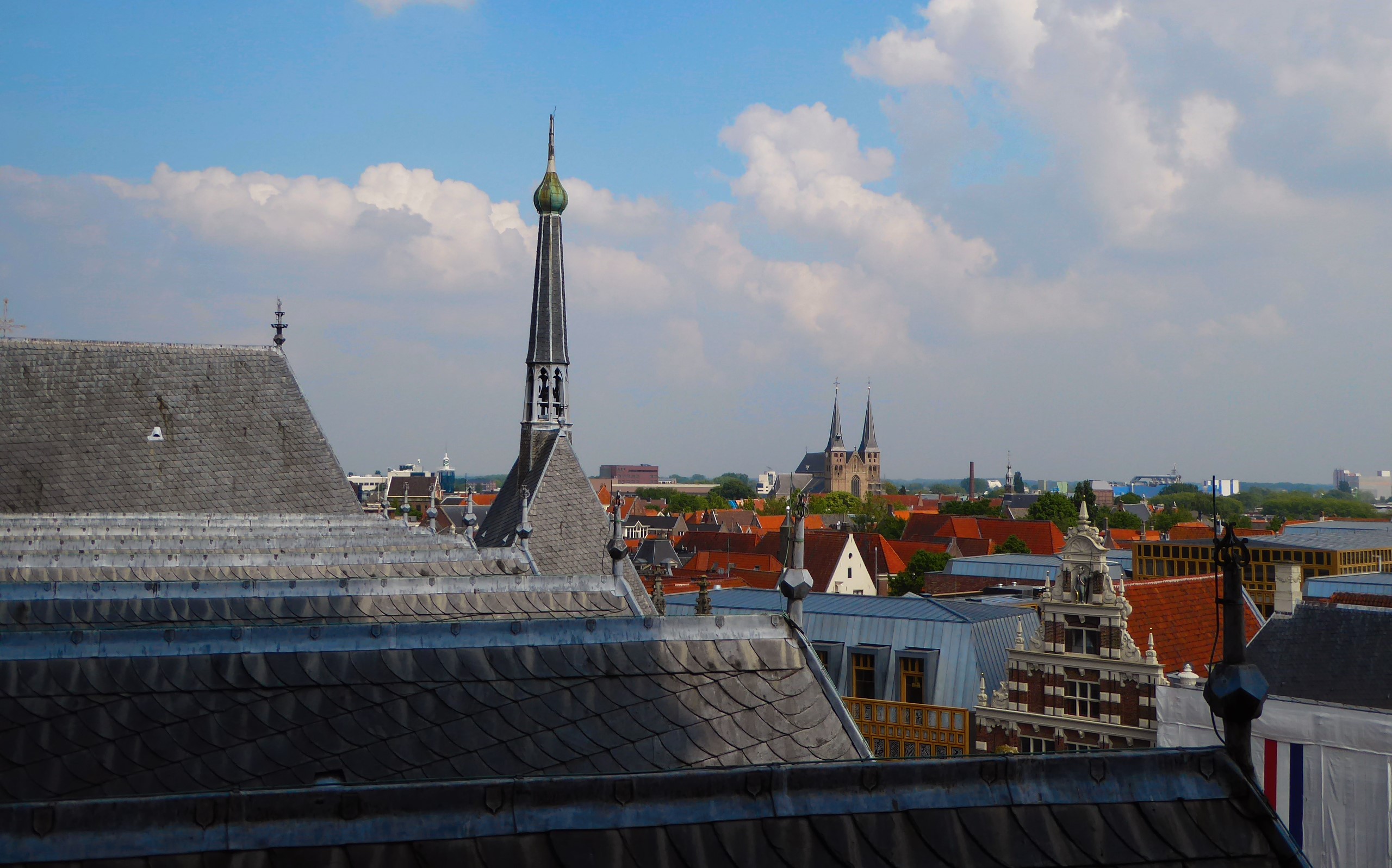 Halfway up there was a path to another staircase and we had already this great view over the nave of the church. We enjoyed that for a while and meanwhile we recovered our breath. Going on to the top we went into that narrow spiral staircase again.  The ray of light is always great through those small spy-holes and finally getting up… We were treated with that beautiful landscape view over the city and the IJssel. I really must admit that it was even  more beautiful then I expected!!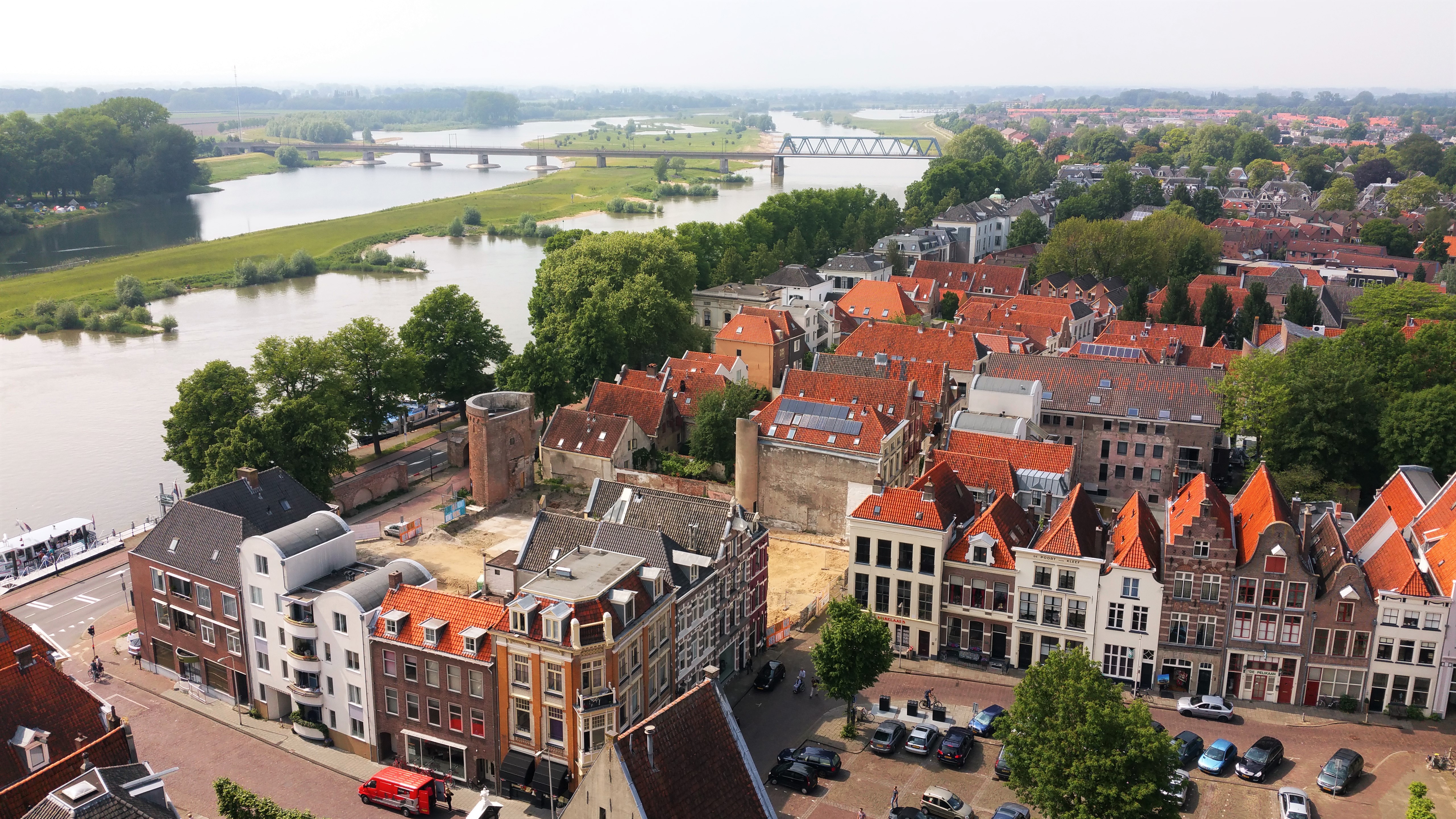 This is a must do if you go walking in Deventer, walk up also!!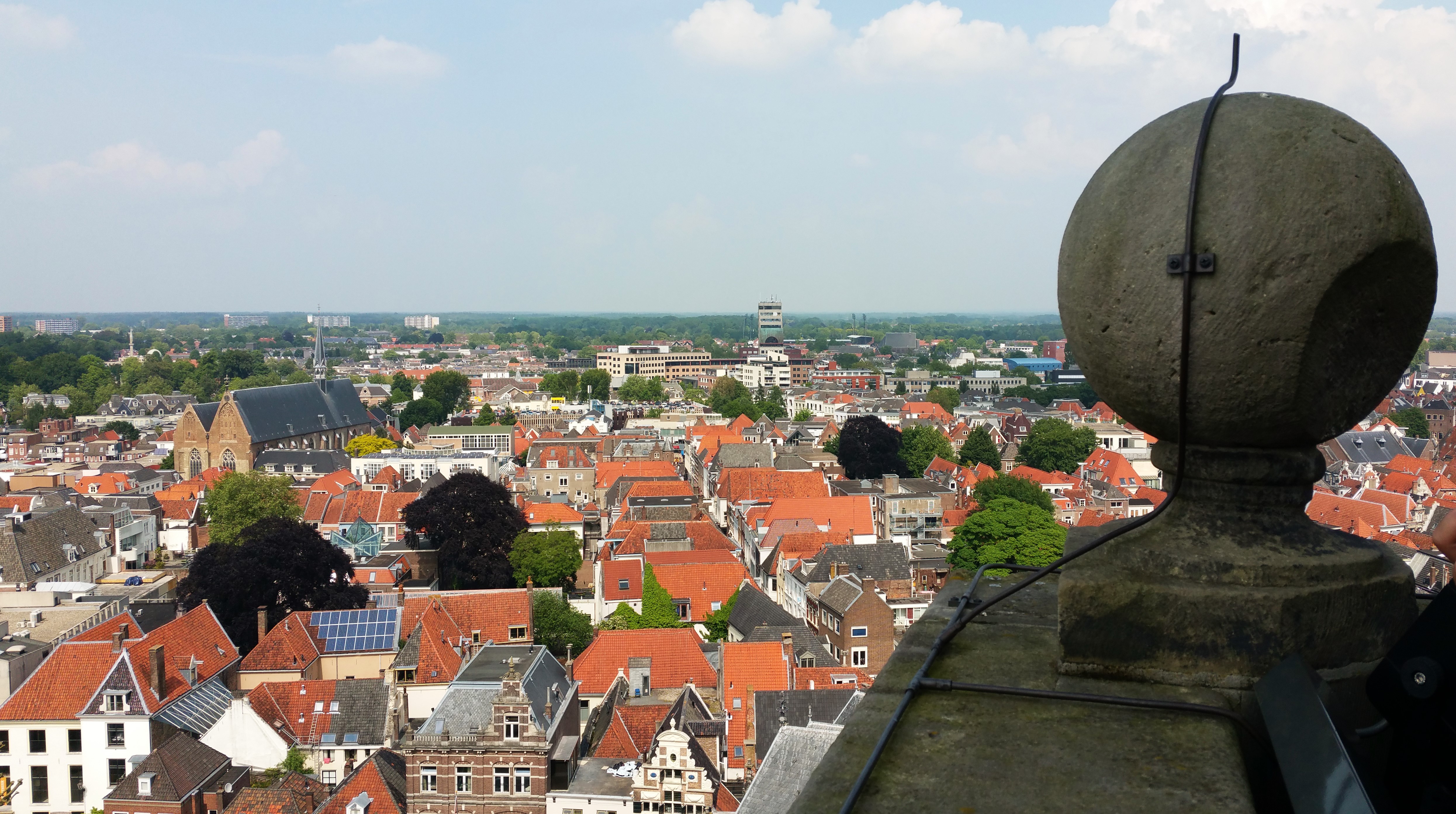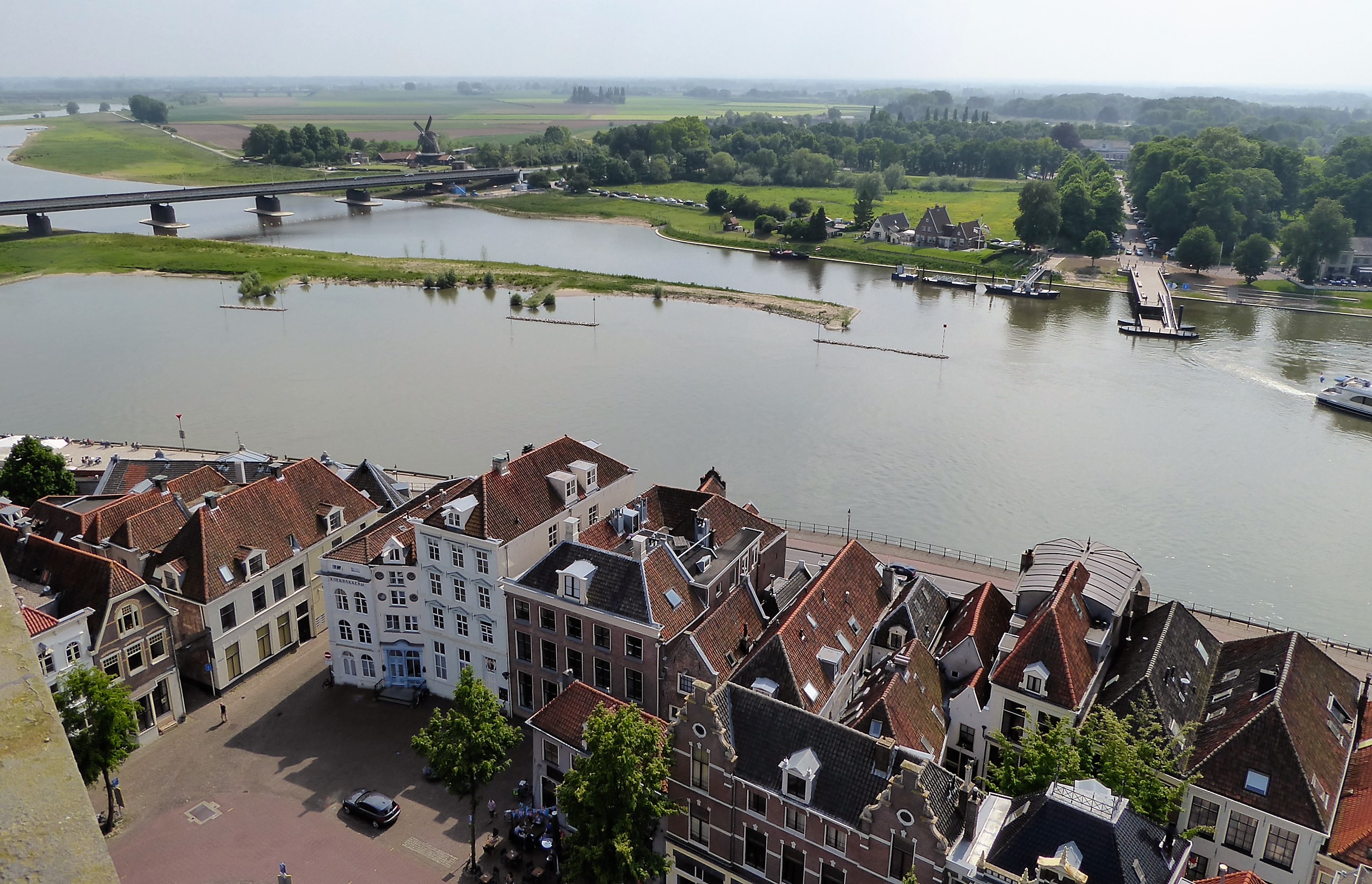 We had great weather! The view on the IJssel was magnificent, those houses, the square and those roofs.. actually everything we saw was great! Everywhere I saw small details like a doll or statue on a roof, tiles in different colours or the old typical Dutch facades of the houses!!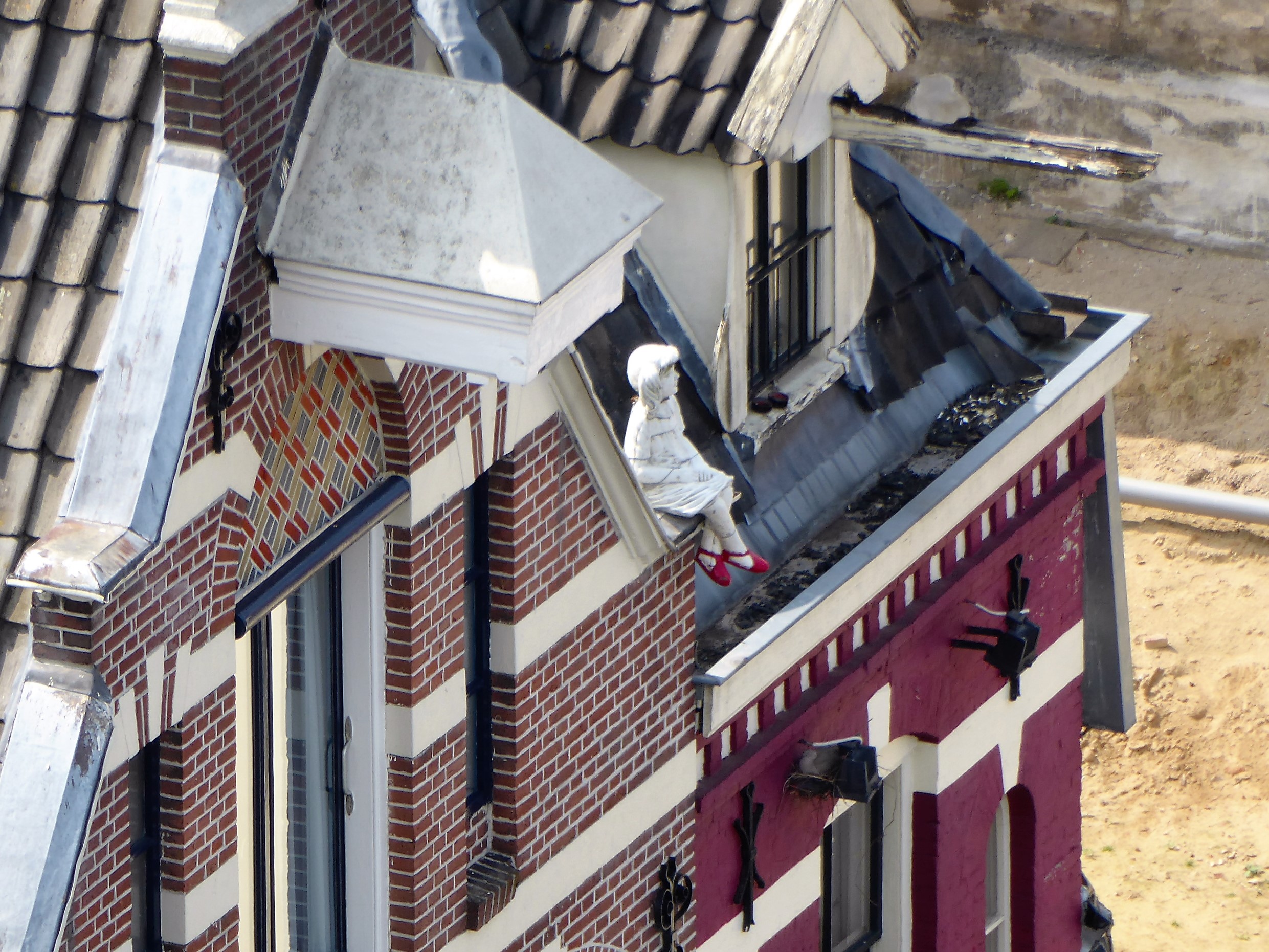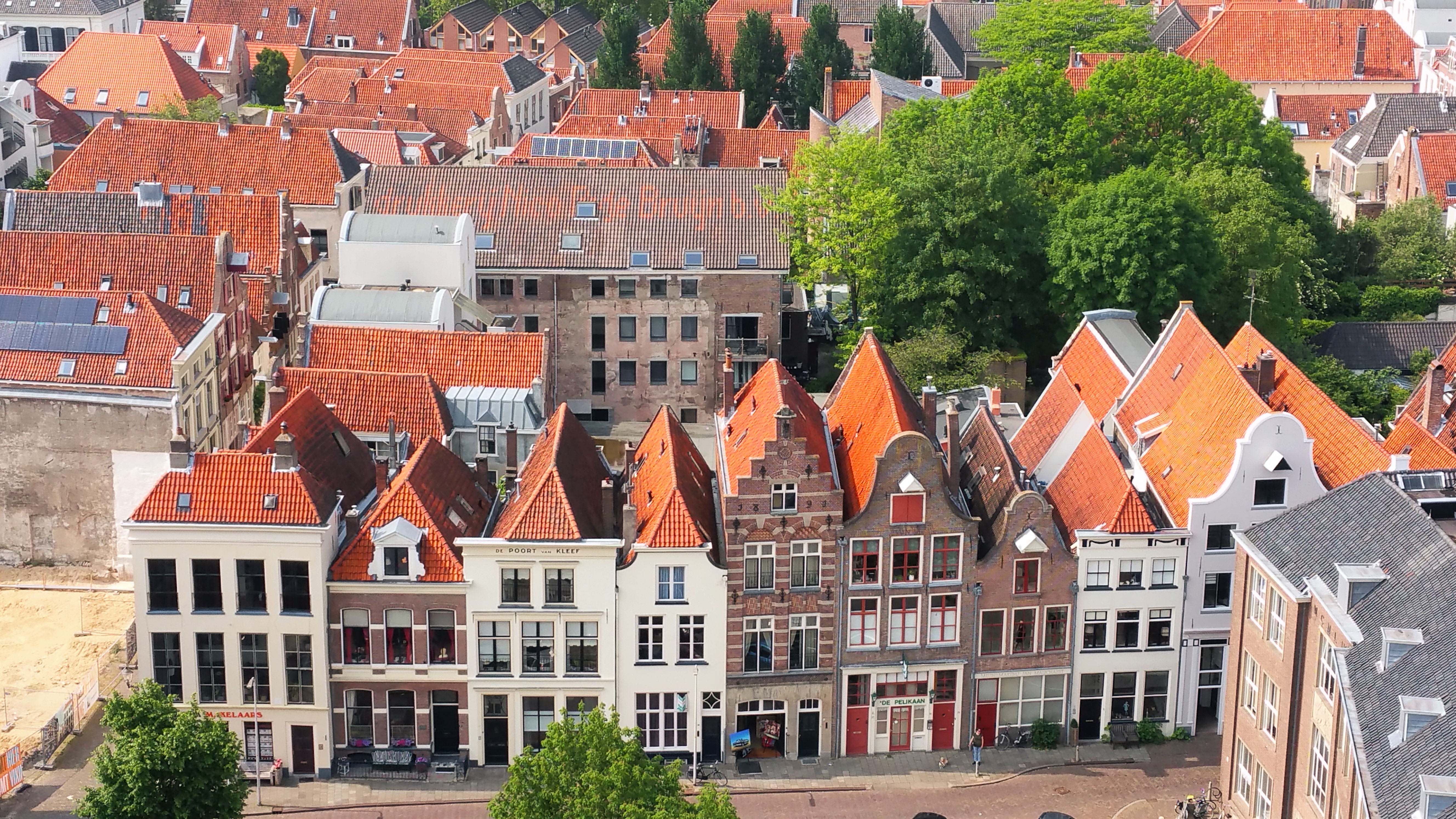 Walking in Deventer, The Netherlands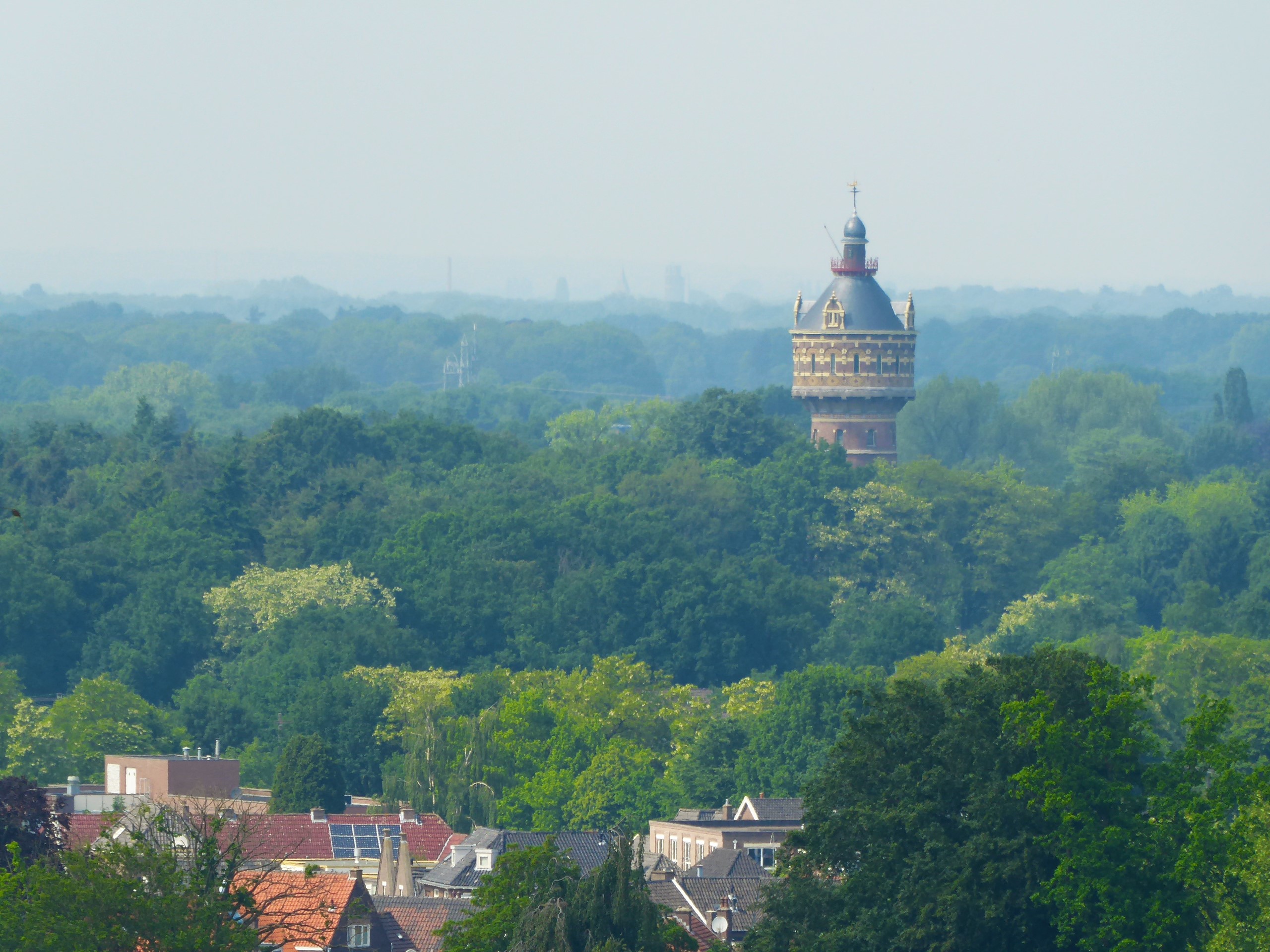 What about that great watertower in the distance?
Had you noticed that?
City Walk –  Walking in Deventer

Looking over a city, seeing those great small streets you just got to take a city walk!!
And the city of Deventer is really great for that! It has a historical rich citycentre and it is good for walking. Emiel gave us a tour along the best sights in town and there were parts I hadn't seen yet because I always was one to come for shopping and not for sightseeing. If you look at the city from the tourists point of view you see such different parts of the town and can take such beautiful pictures!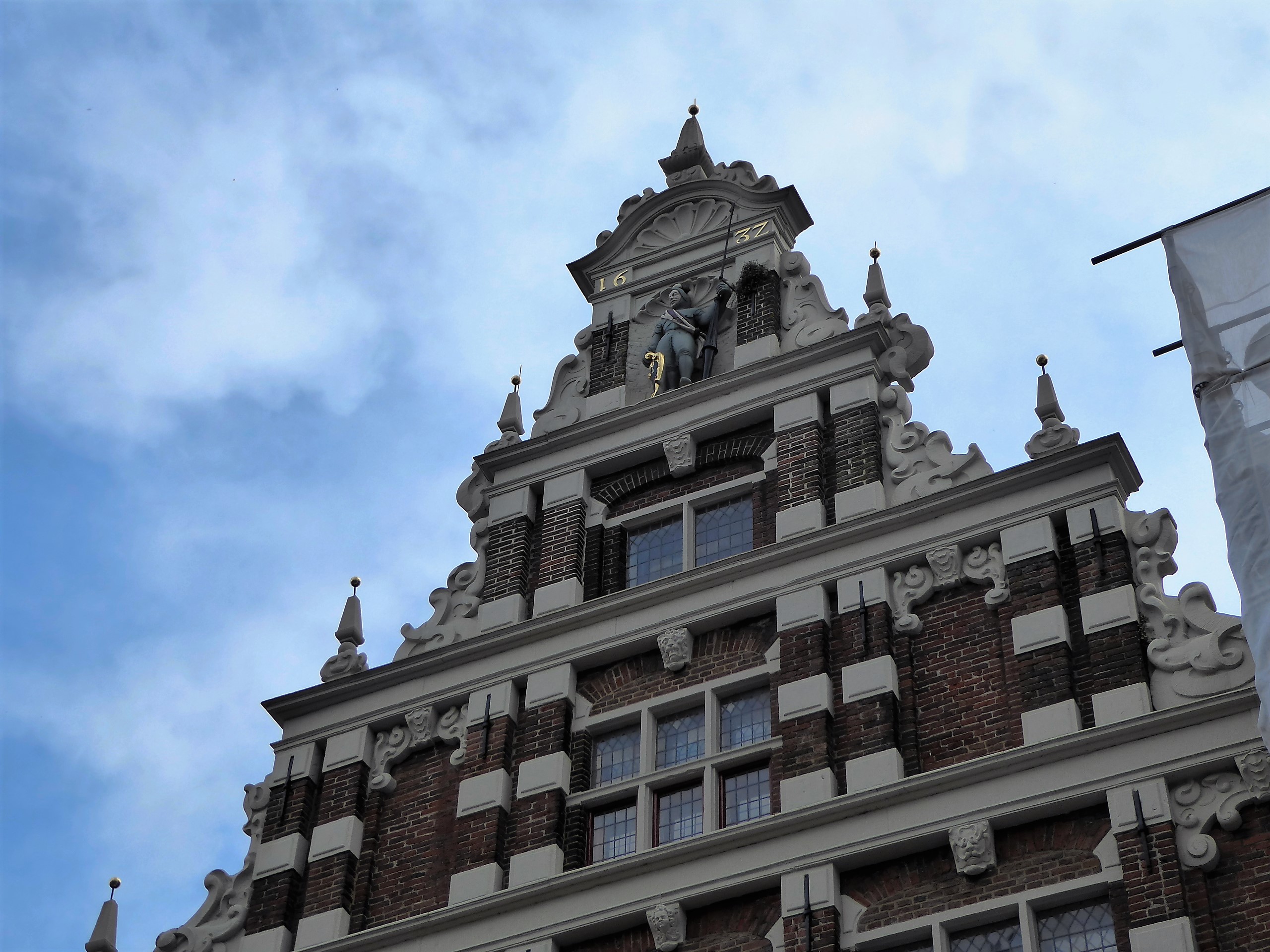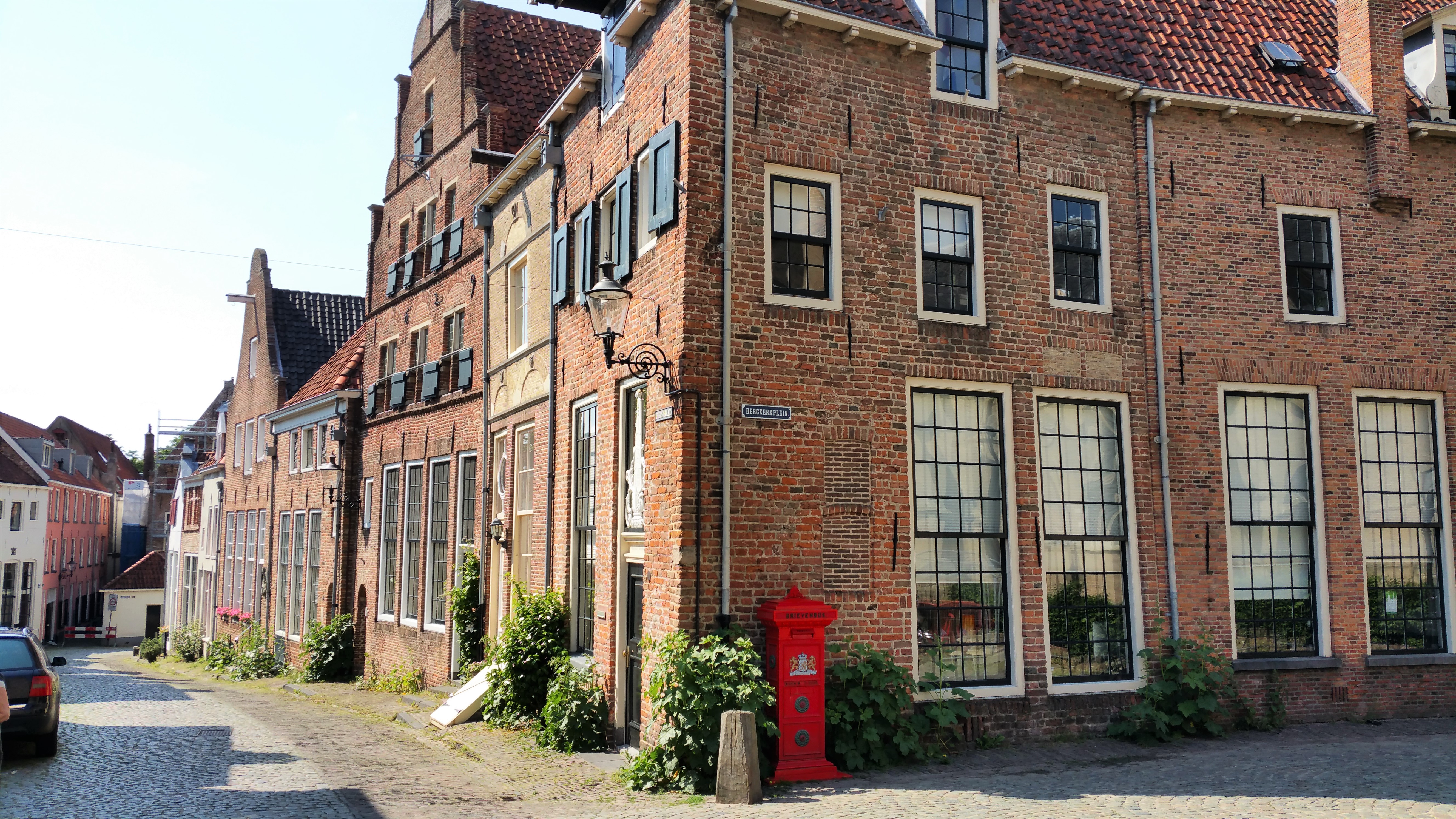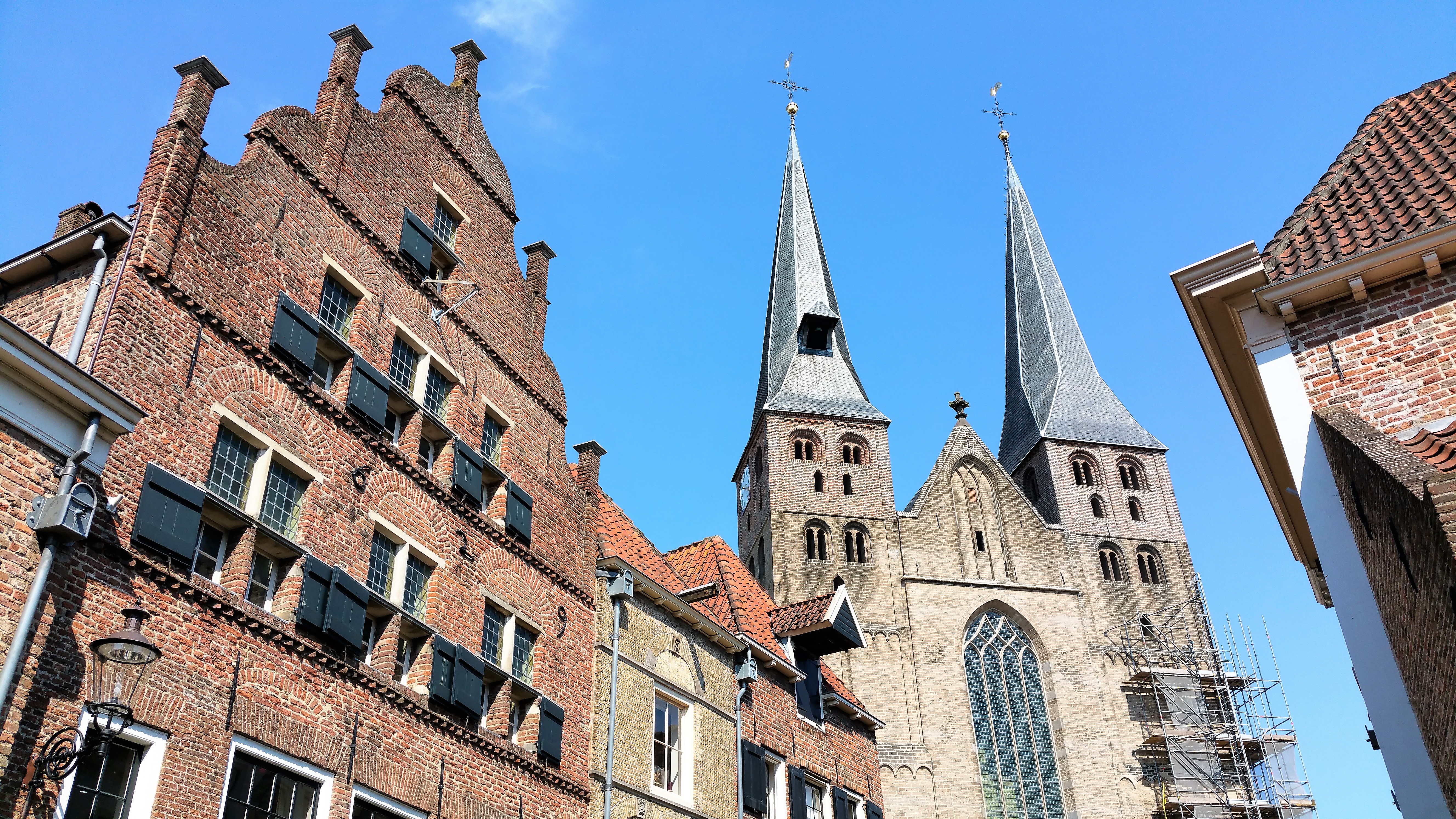 The 'Borstelwinkel'
Walking in Deventer brought us along the many small streets of Deventer and we stumbled upon the Borstelwinkel. A shop, like the were in the old days, with items they used in the those days. All kinds of brushes and brooms, great!! You can see more about the shop on their
website.
I love to see those old fashioned shops, like they were many, many years ago. As if time stood still for a while. The owner told about her shop, she was very passionate about it. She made sure that every couple of months the window display was changed and another design and theme is put in to it. We went inside totake a look, what a lovely lady and a great shop she had!!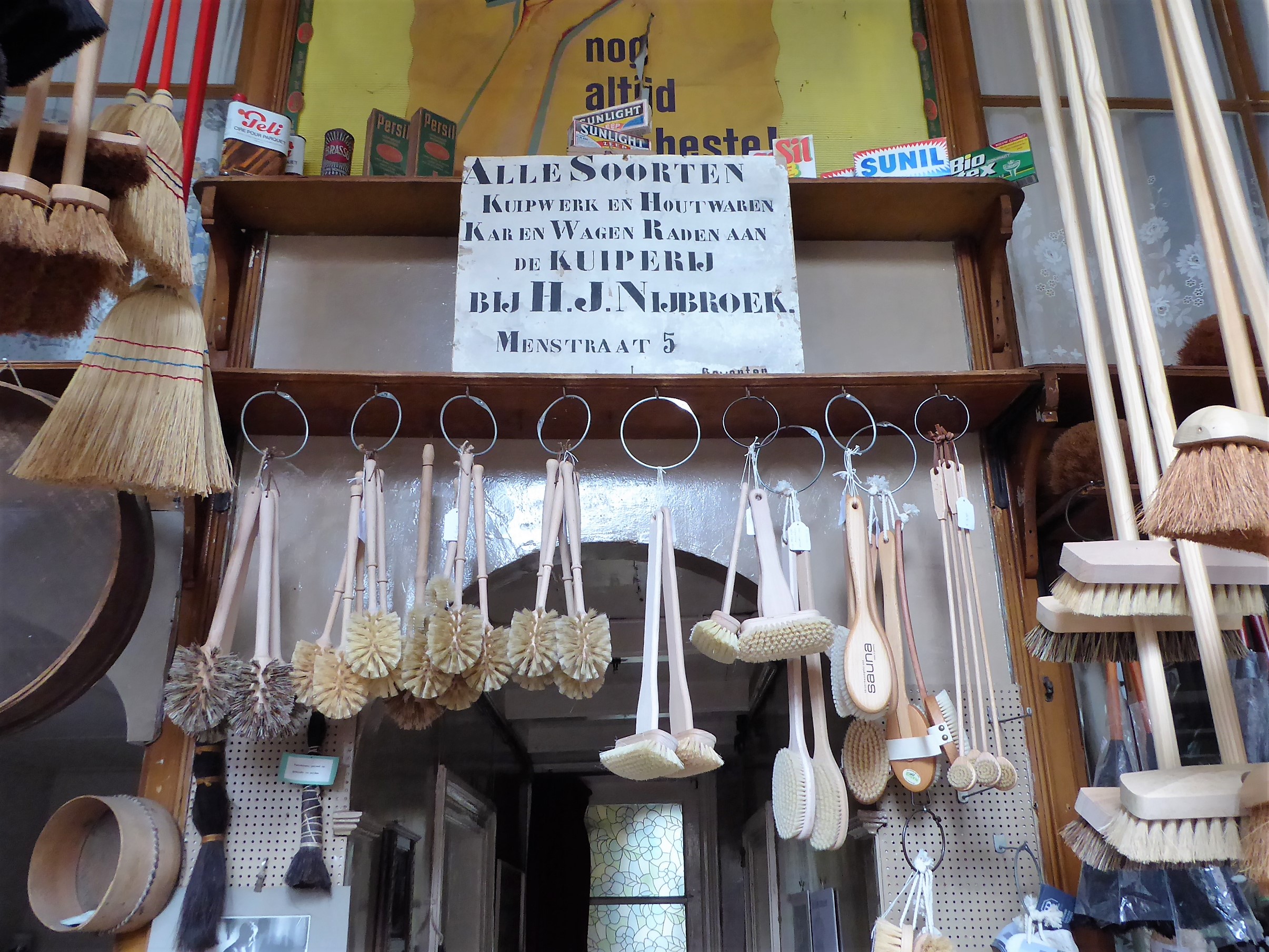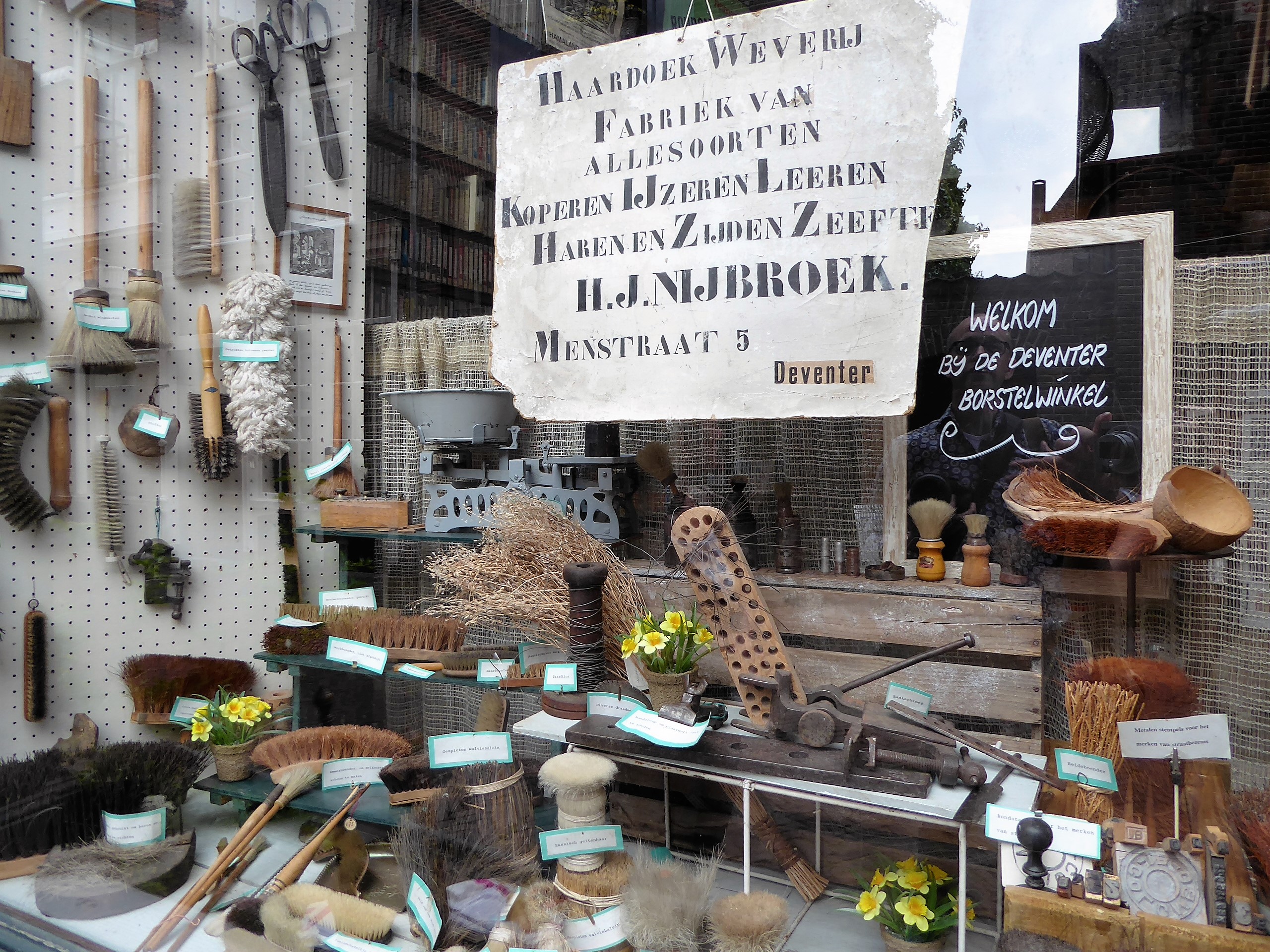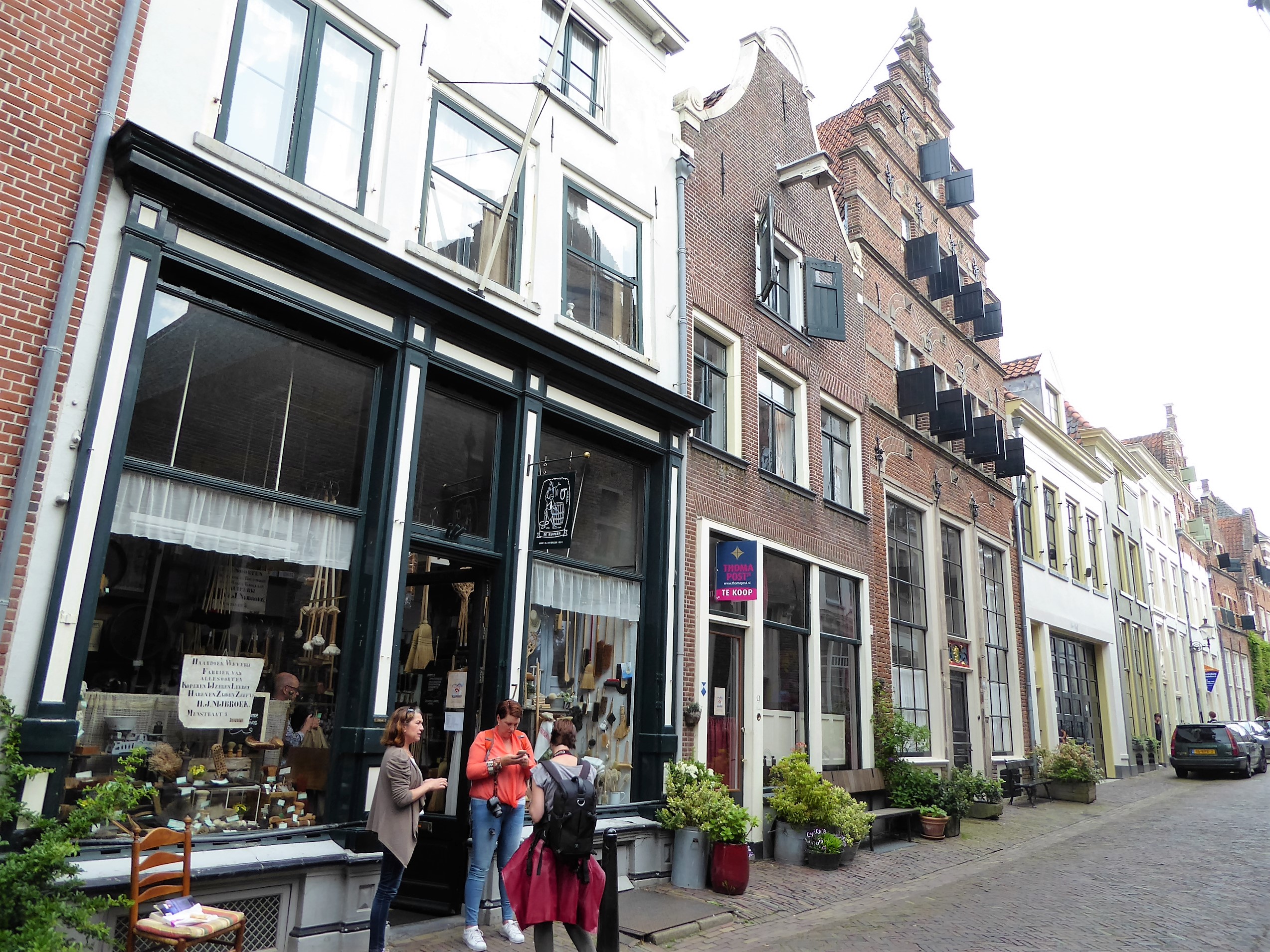 The Beguinage (Begijnhof)
Emiel told about the beguinage in the middle of the centre of Deventer. many residents didn't even know about this place. If you just shop and don't look into sidealleys I can imagine that you didn't see it. And if you do see the gateway you  might not enter it because it belongs to someone's house. I really enjoyed that view, I can imagine myself sitting in front of my door with a cup of coffee in the morning 🙂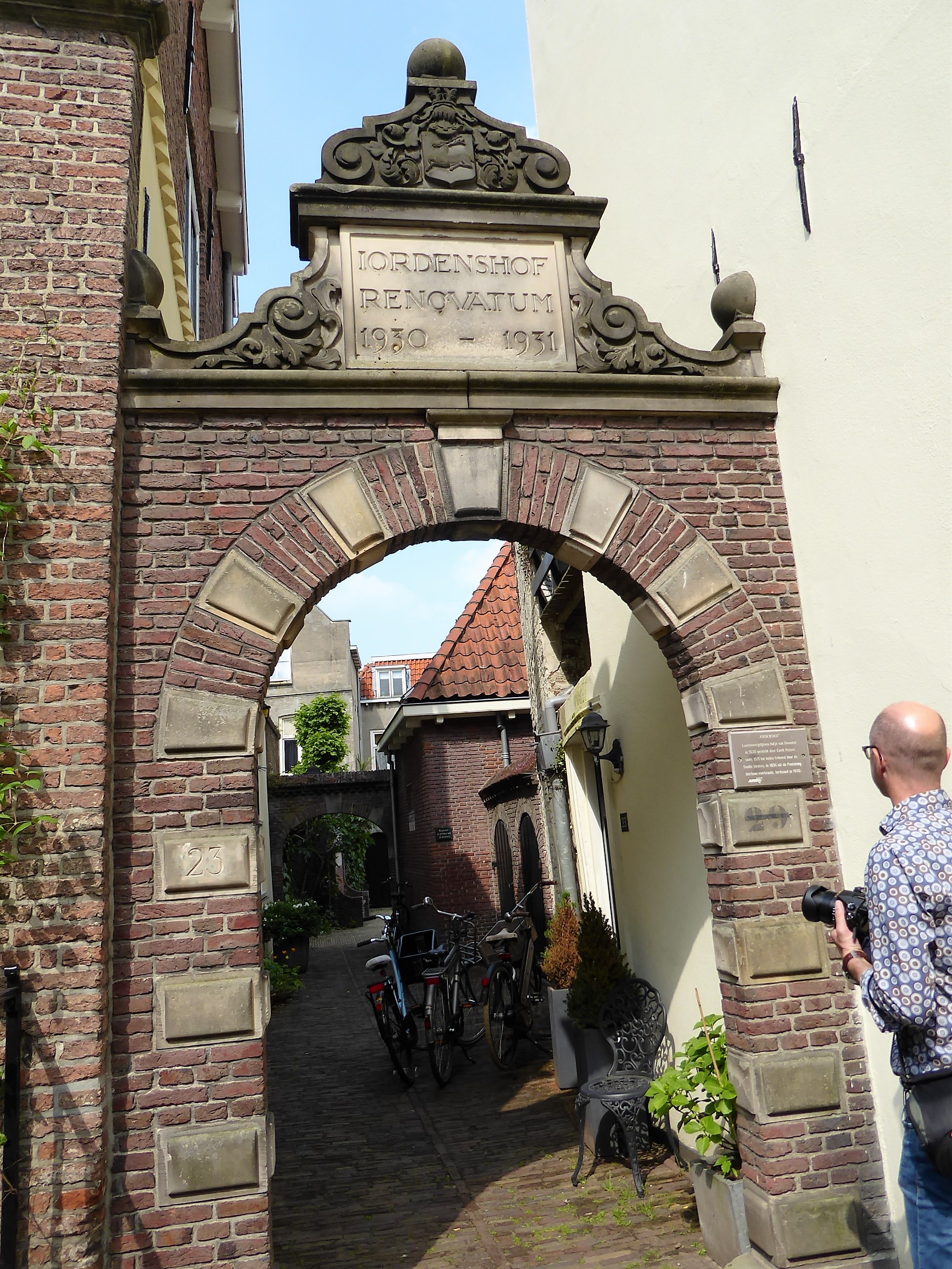 Walking the alleys of Deventer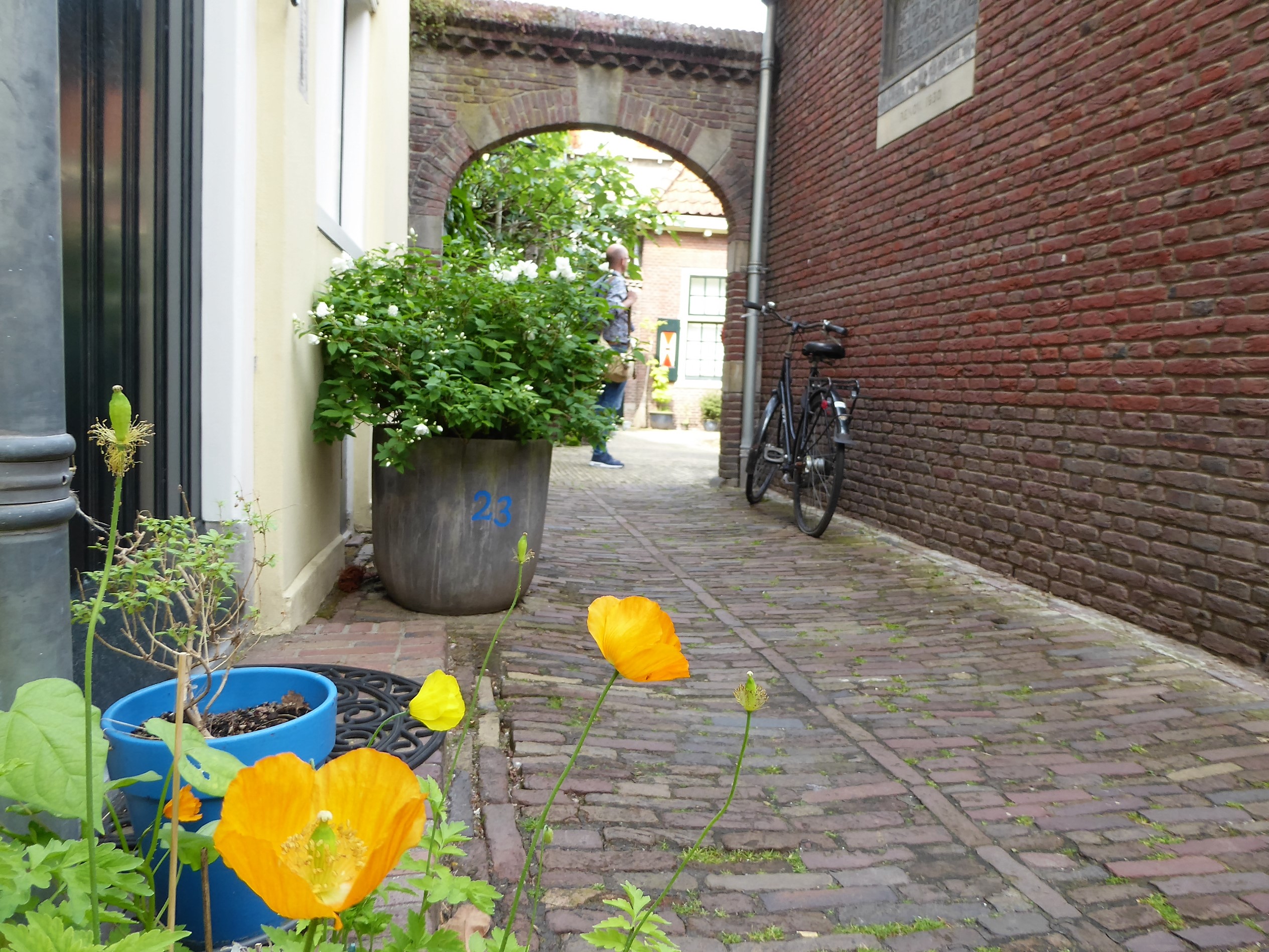 We just walked into that beguinage from out of the busy shopping streets.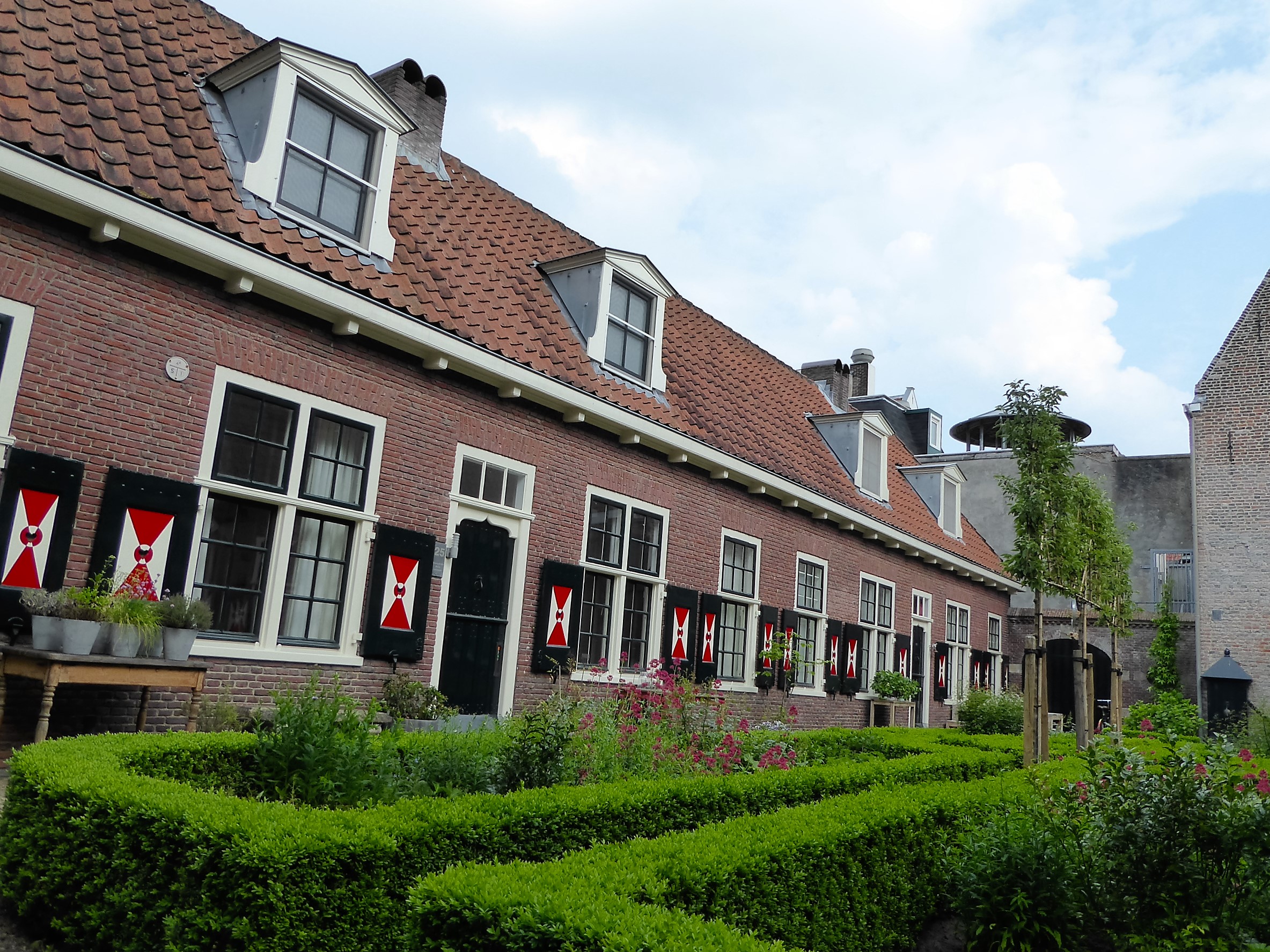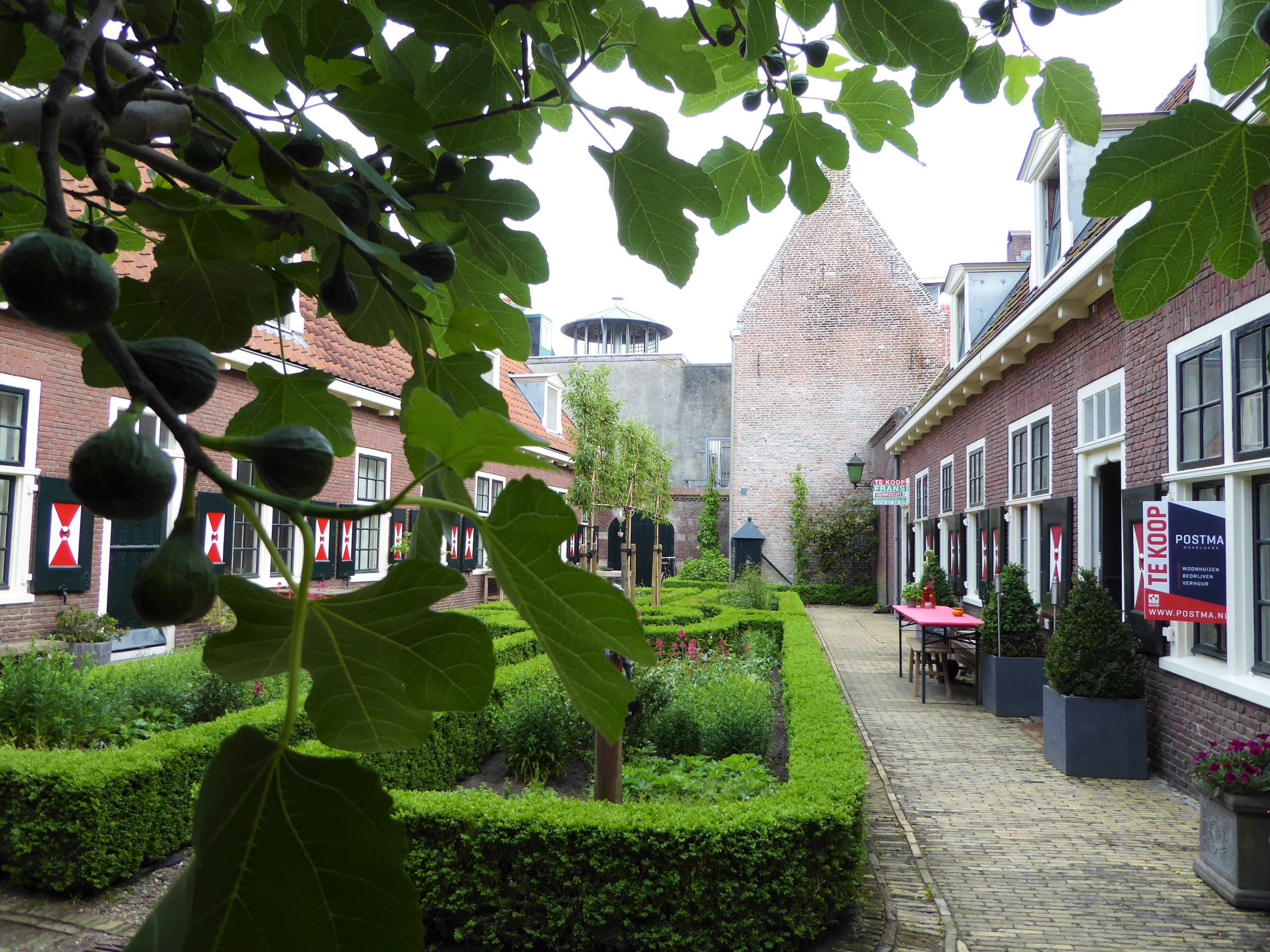 On every corner I was  surprised by the beauty of Deventer. The streets, the houses and shops are so beautiful decorated and kept in the best shape! The colours and flowers everywhere makes this city amazing to walk in. All the old buildings are kept in the best shape you can imagine and so the city is eyecandy!!
I just kept shooting pictures and walked with that smile on my face!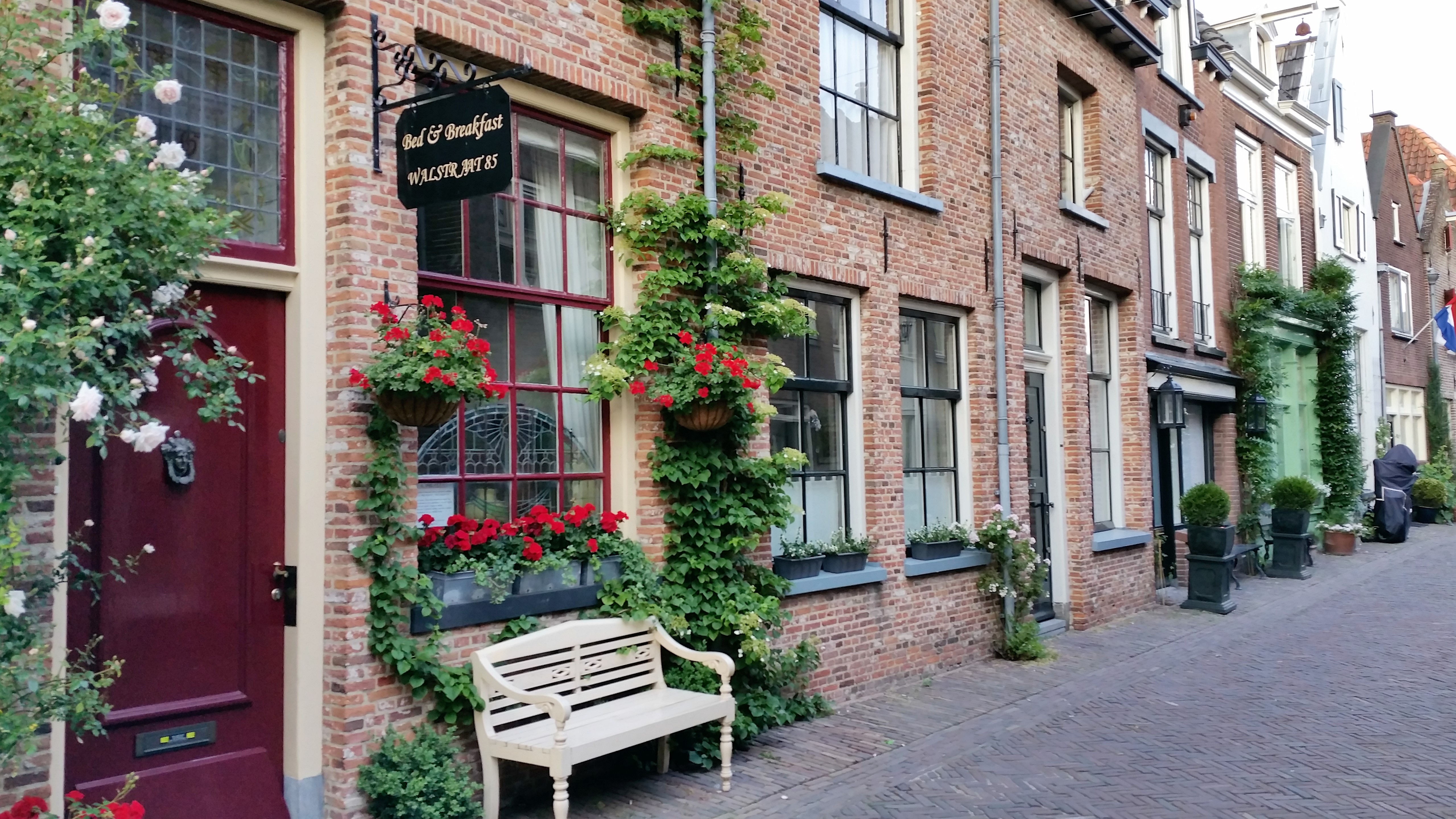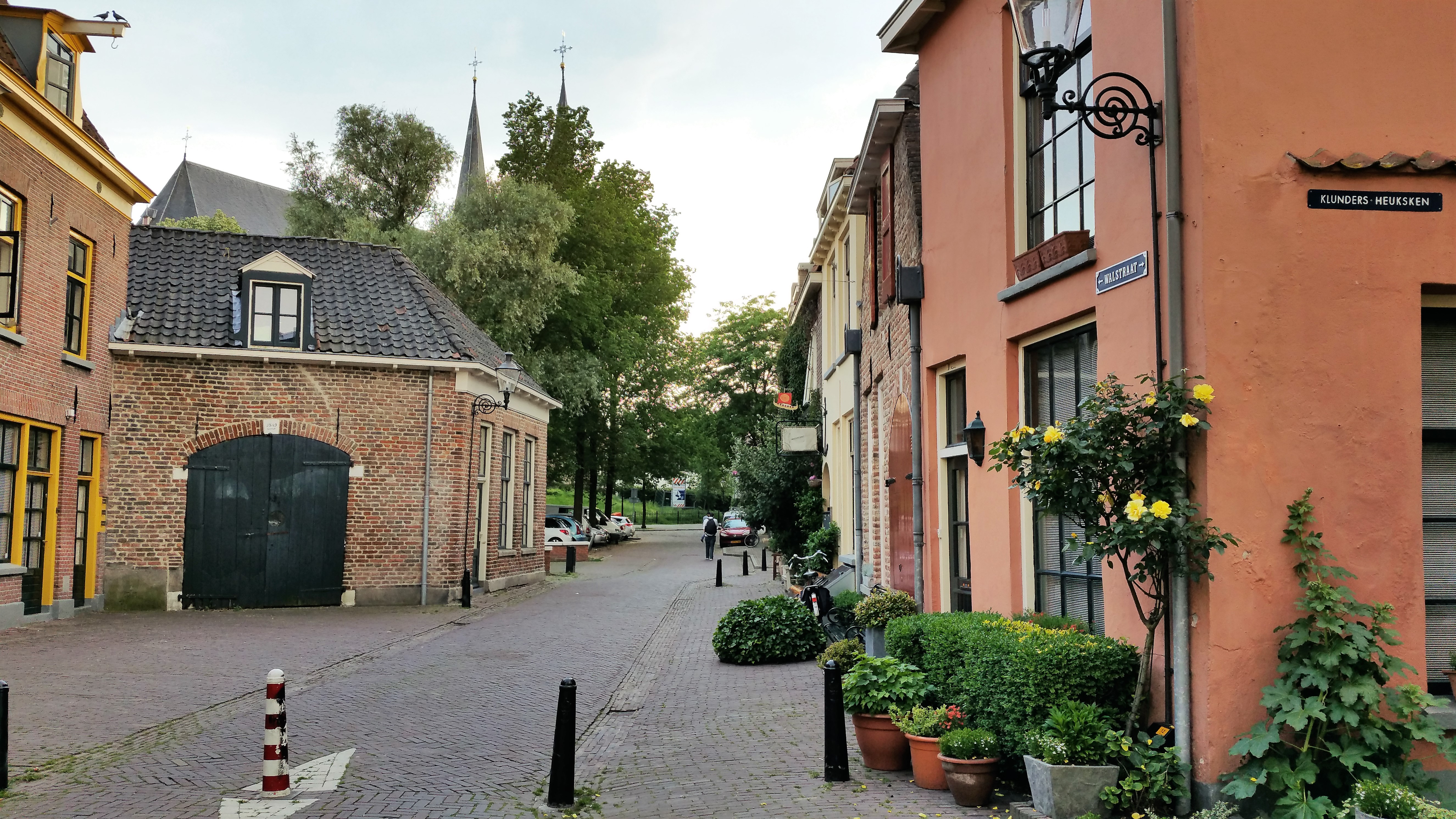 How beautiful is this street to wander around?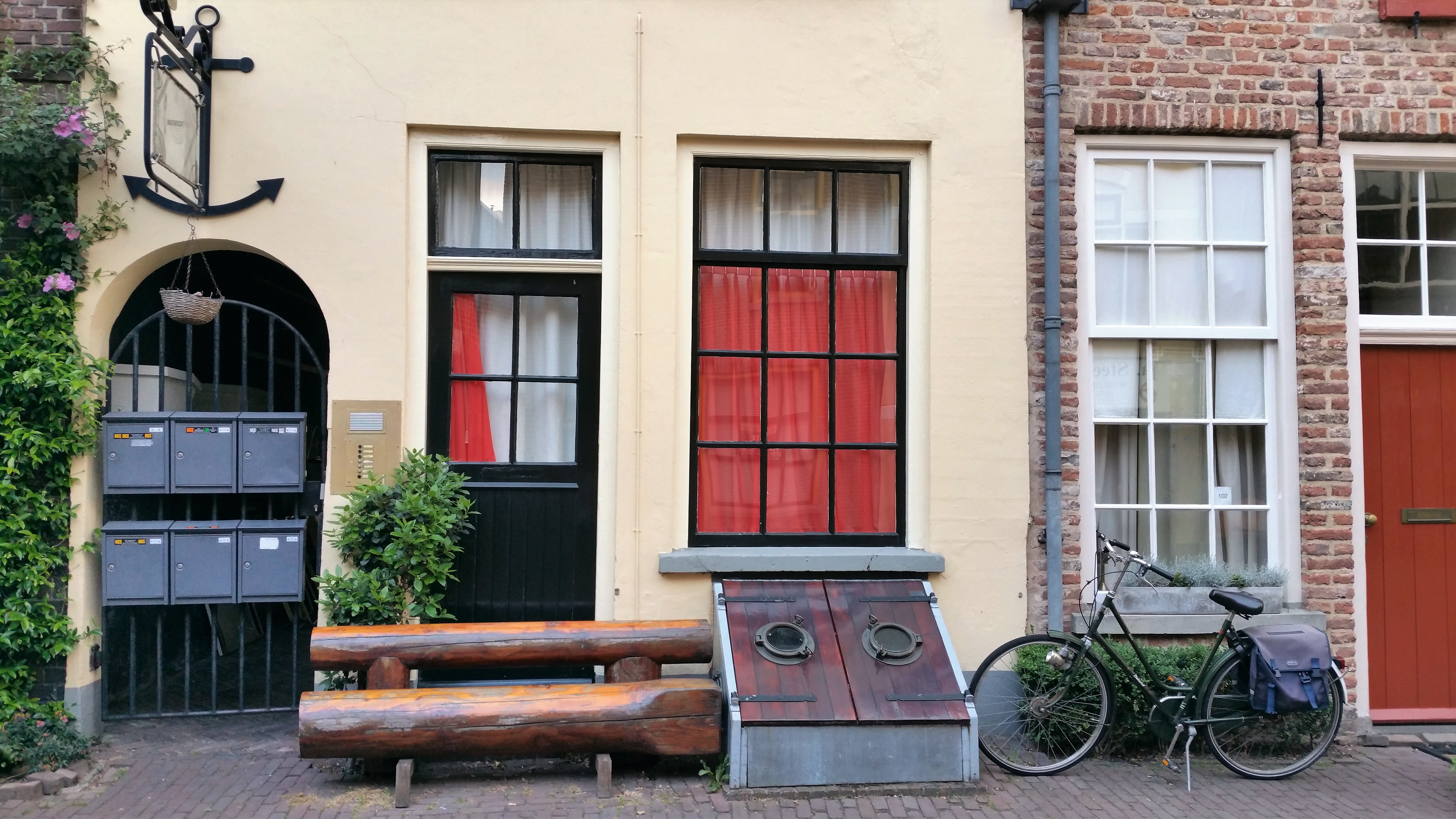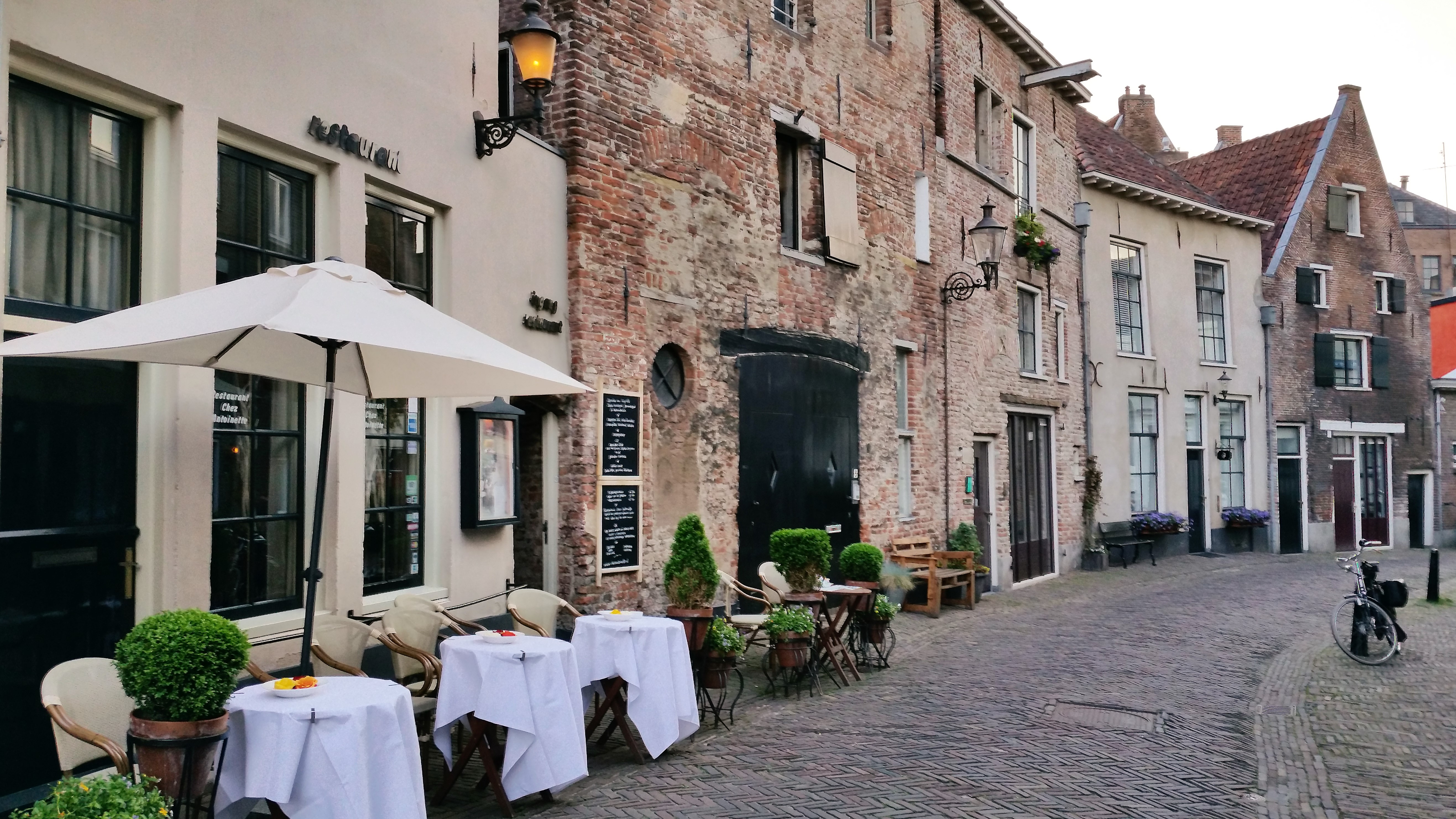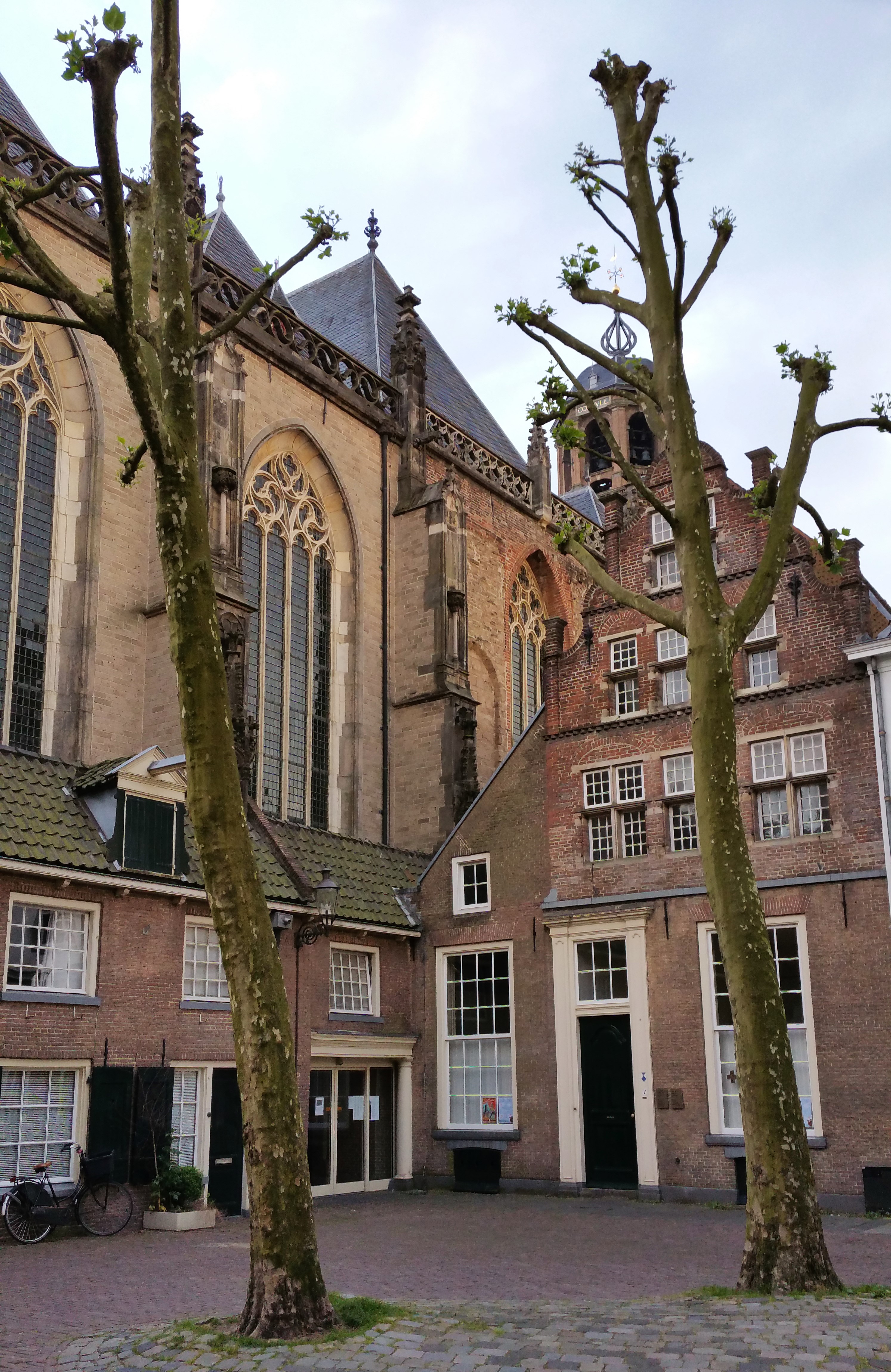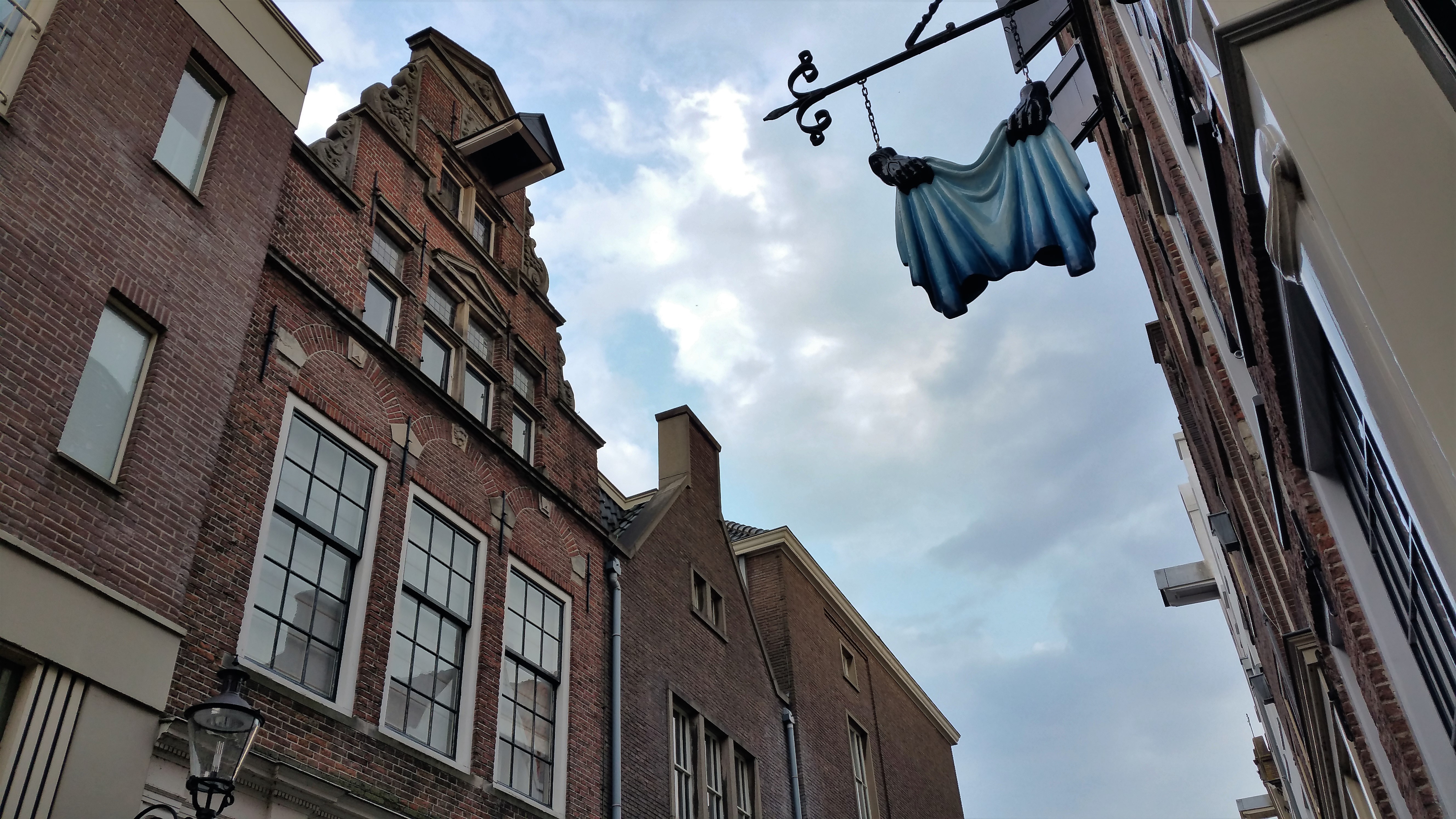 In 1 day you can see a lot but I'm sure that you can want to come back after your visit!
Have you been walking in Deventer?
If you have, did you liked it as much as I did?
If you enjoyed reading this post would you share it with other so they can enjoy it too?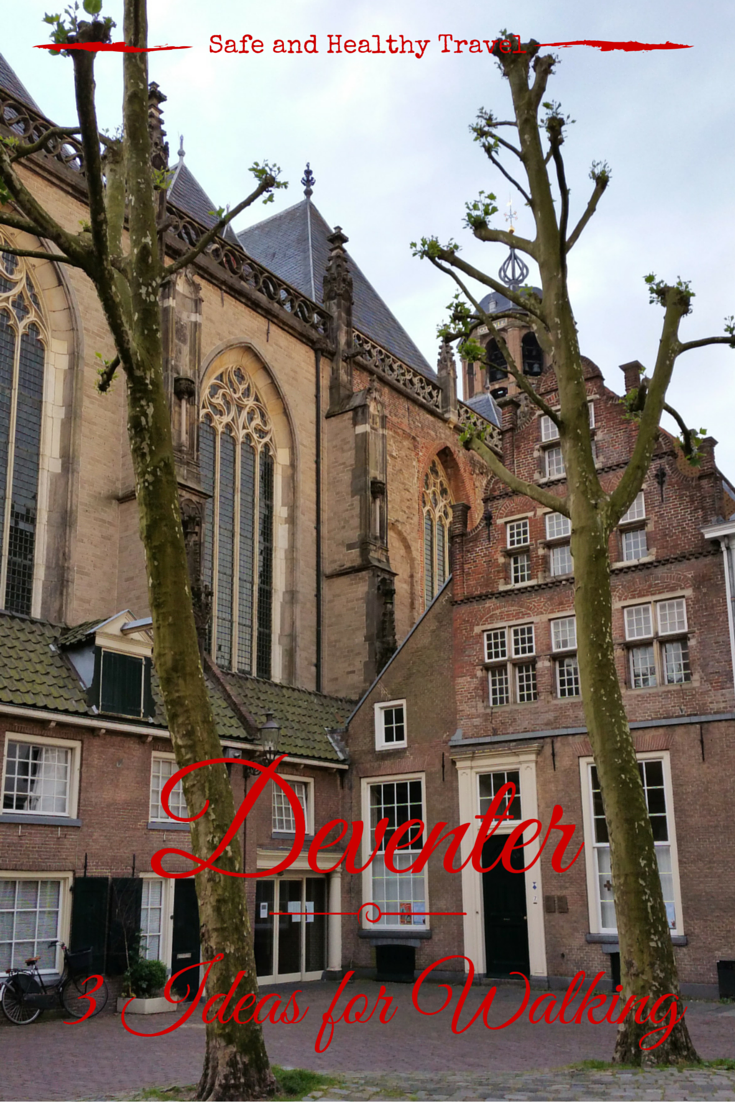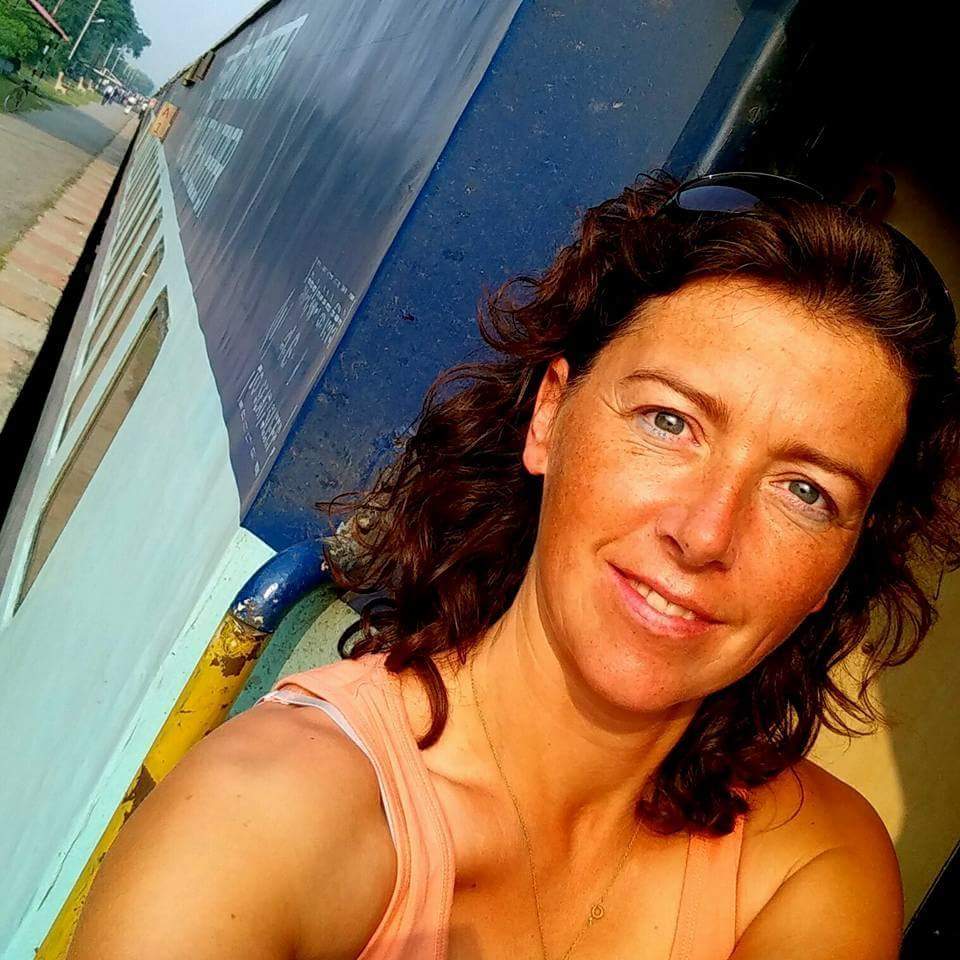 Jacomijn is een politieagent uit Nederland die jou graag laat zien hoe je veilig, actief en gezond de wereld kan over reizen. Safe and Healthy travel is a MUST