Brown Sugar Backpackers Lodge – Jozi, SA
|
The last 4 days of my South Africa trip I stayed at Brown Sugar Backpackers Lodge in Johannesburg, or Jozi as the locals like to call it. I really liked the place and the vibe of it!! The staff was really helpfull and nice.
It is a Backpackers Lodge so you will meet a lot of other backpackers and you can share your experiences with eachother. You might get to travel with another traveler to a next destination. I don't choose to stay at Hostels often but this place was really great!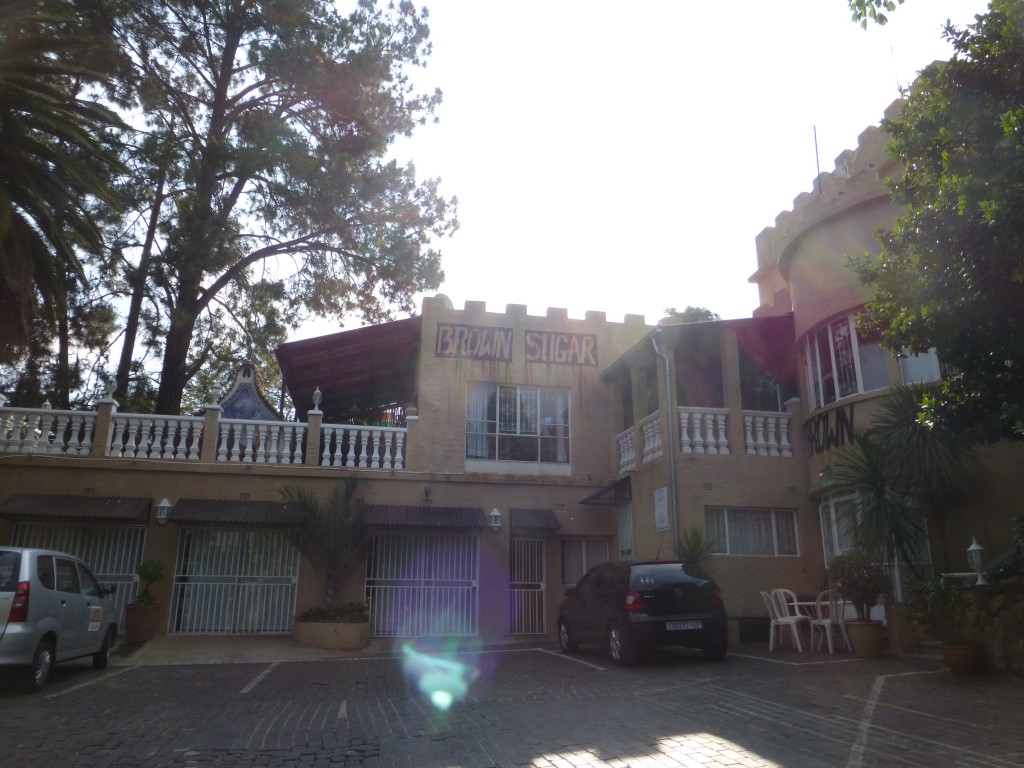 They offer that if you stay with them. I booked a single room with a shared bathroom. I got the Rhino cabin that is situated behind the big mansion.
It is a singleroom building in the garden of the logde. There were 5 of them and we had to share 2 toilets and 2 showers. The toilets and showers were clean and the water hot! Isn't that just great? I had my own small balcony and could sit there to write or do what ever you want.
If you don't want to sit alone…well it is a hostel so space enough!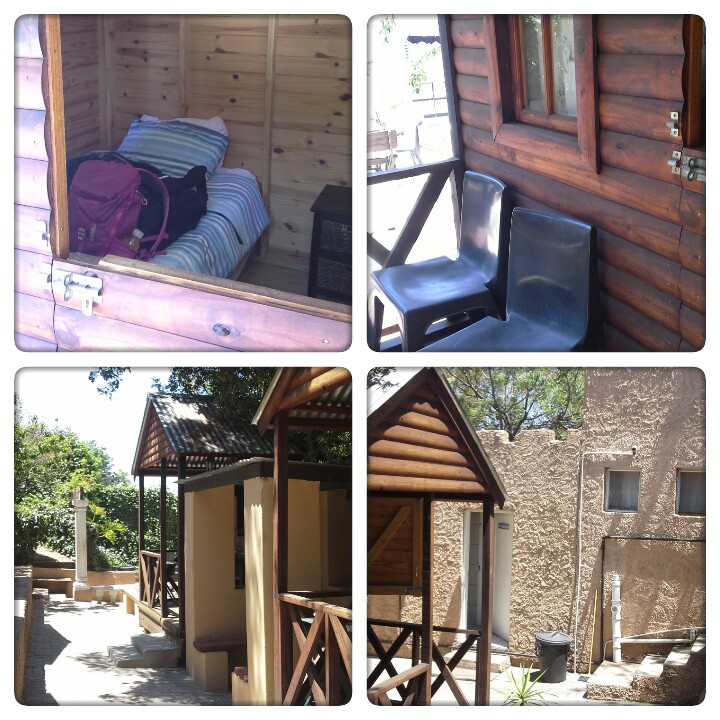 Swimmingpool / Camping – Brown Sugar Backpackers Lodge
I also read that Brown Sugar Backpackers Lodge had a swimmingpool. I went walking the area, it is located on a hill so I went up and found the swimmingpool, not ready to swim in yet…because of the springtime. I also saw a tent standing besides the pool. I had read also that they offer campingplaces, they are the cheapest.
You can come here what ever you look for.
There is a suitable choice in every price range 🙂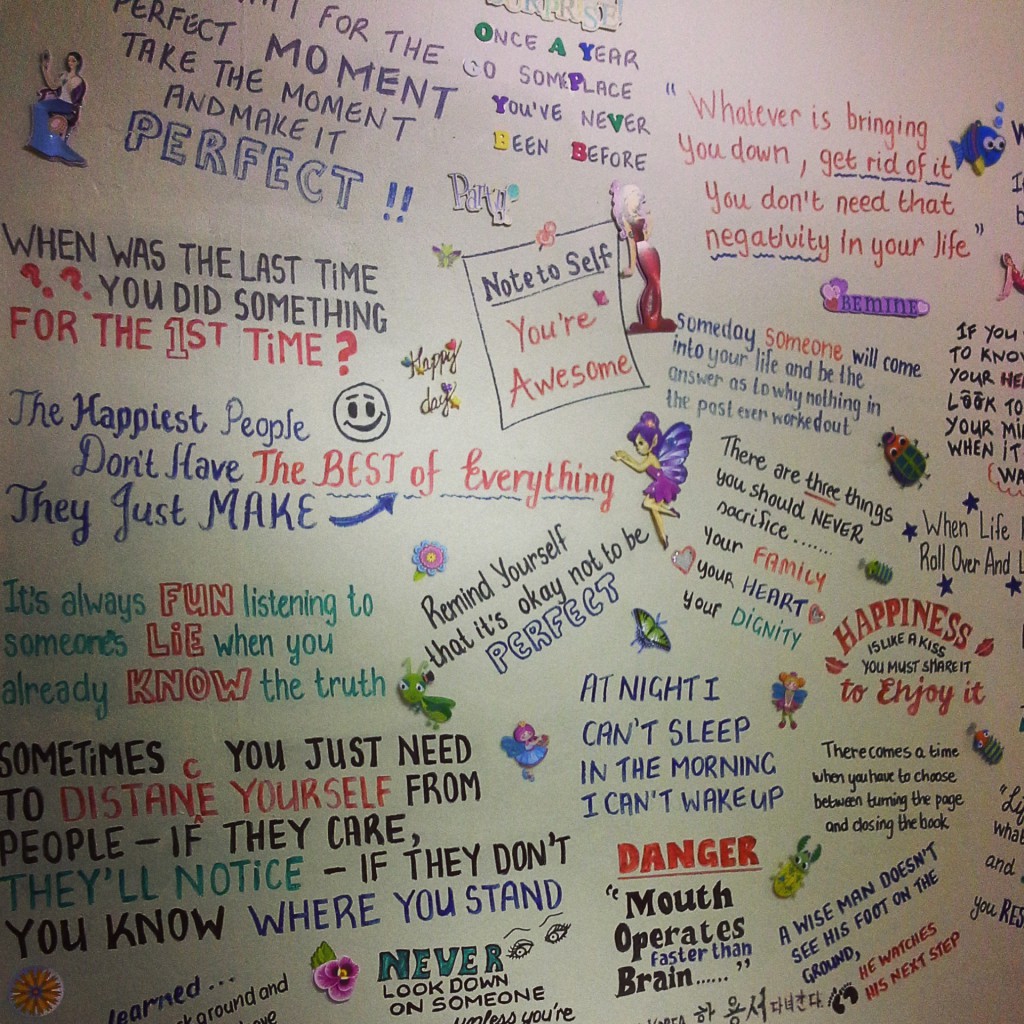 Part of the wall in the breakfast room, great inspiring wall!!
Breakfast and Diner
Brown Sugar Backpackers Lodge
In the morning there was the breakfastroom with an included breakfast for everybody. You could get some coffee, drinks and they served bread, eggs/jam. Also some fresh fruit every day. There was nobody to help you but as you see, you got a whole wall to read if there is no other backpacker to have breakfast with you.

A couple of my evenings I had diner at the mansion. They offer a daily menu and you can write your name on the board in the kitchen and pay R65 and enjoy this meal. I really liked it every evening. Most of the times we were eating with a couple of backpackers in the first room, near the computers.
Different Rooms
There were a lot of rooms in this logde. There was a great bar area with a television and much room to hang, a couch was in front of the television but there were also tables with several chairs. Also a pooltable 🙂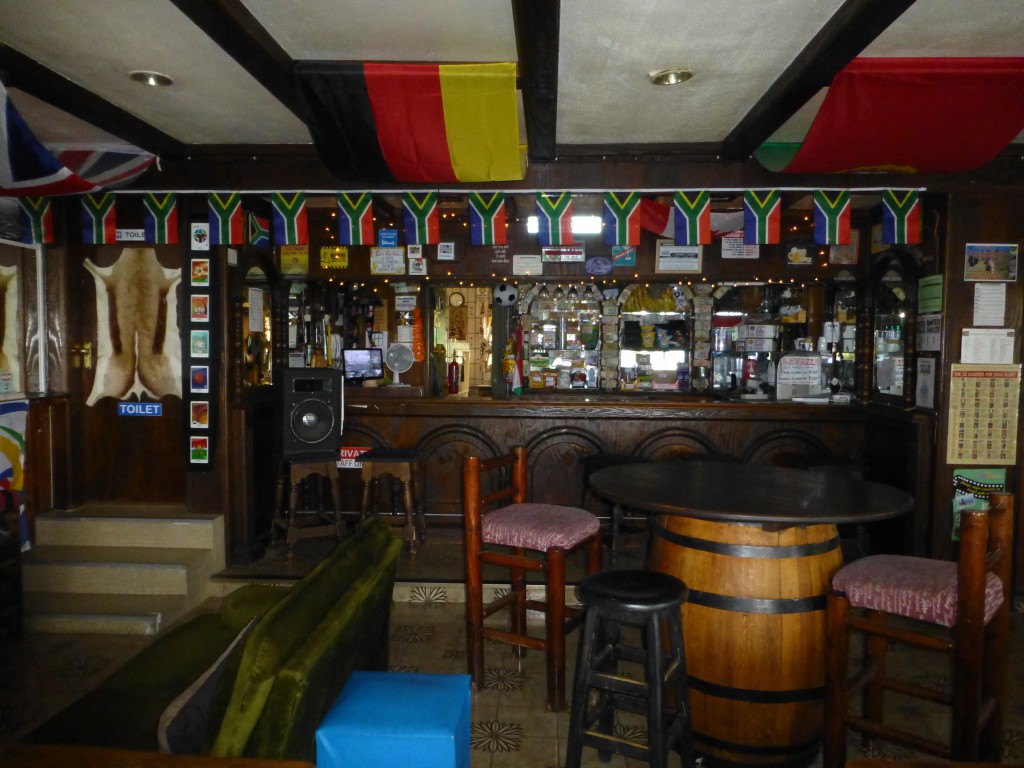 They had a big terrace at the bar, looking out over the city. There were a couple of big tables with chairs so you could sit outside with a big group. Dinner is great to have here with the other travelers that take it that day too!!
At the time I was there the Jacaranda tree was full blooming.
That gave the city a purple haze….it looked great!!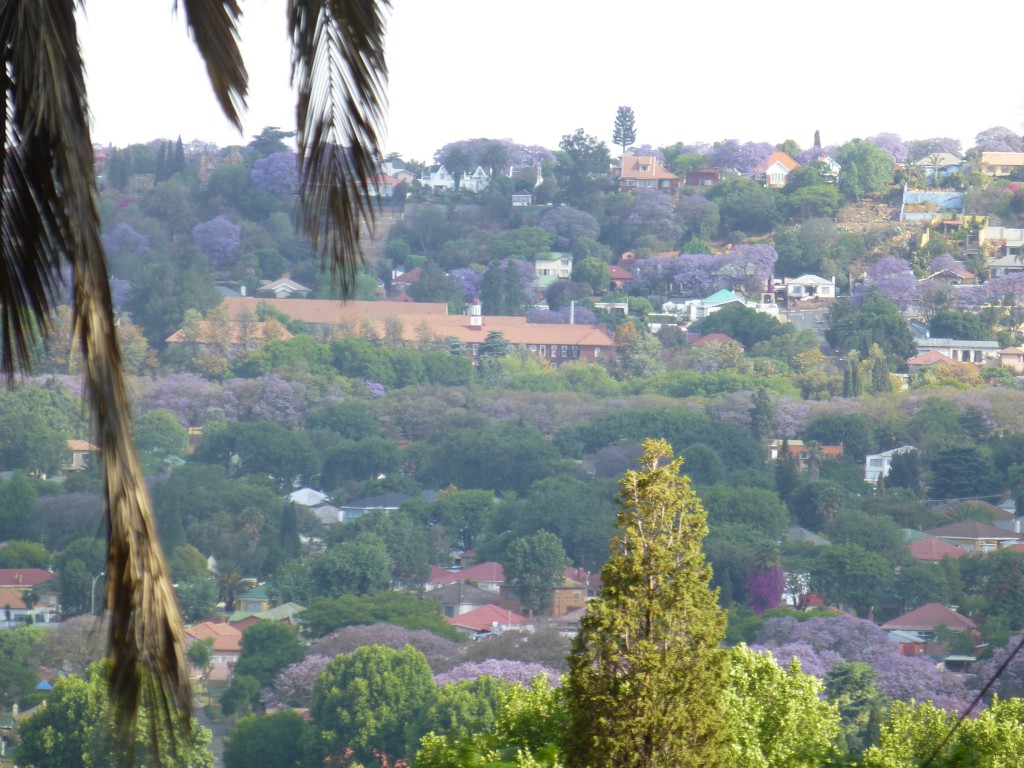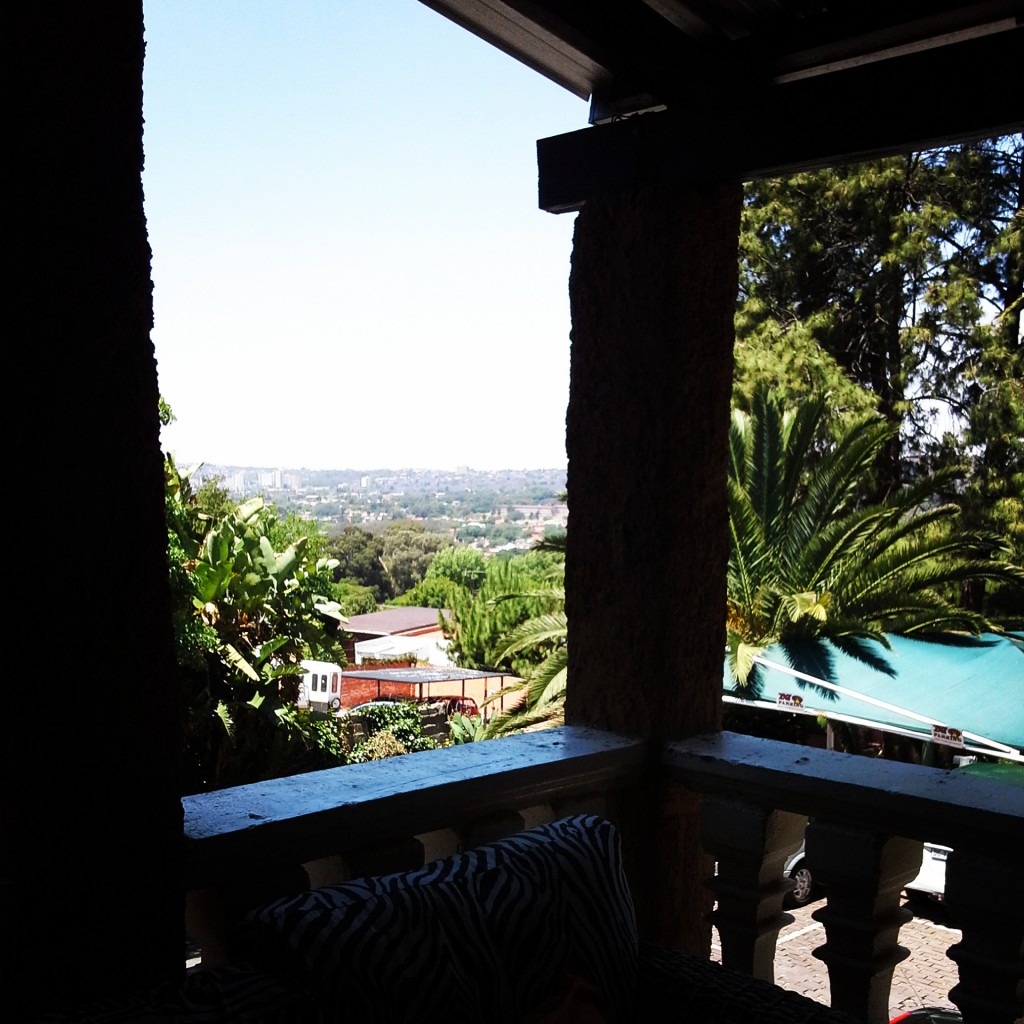 Smokers terrace view
I read this explanation about the big mansion.
And found this on the internet: This magnificent "castle like" mansion, built by the infamous Mafiosi Manne Da Rocha during the 70's, will leave you absolutely breathless. You will experience a second to home feeling the moment you enter the house with a much laid back and relaxed atmosphere.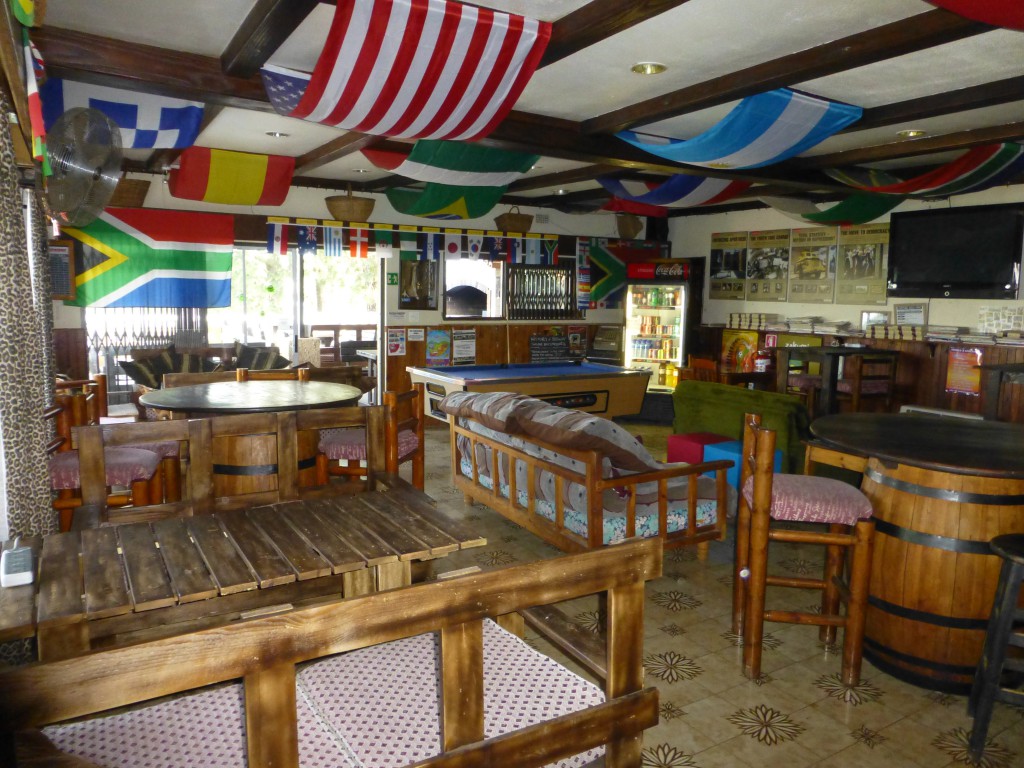 WiFi
Oh yeah…Brown Sugar Backpackers Lodge offers free WiFi and if you need to use a computer…they have two laptops standing there to be used. I didn't had any WiFi in my room but I heard that has changed and you get WiFi all over the place. That's great!

Free Pick Up
When I came from PE they picked me up from the airport (ORTIA), it was a free pick up!!
Brown Sugar Backpackers Lodge does offer a taxi service from and to the town centre too.
Around the Logde
There is a big shoppingmall in the area, it was about 15-20 minutes walking down the street. Eating, drinking and everything you want to buy!
Share this post so others can book this great
Hostel / Logde / Camping too!!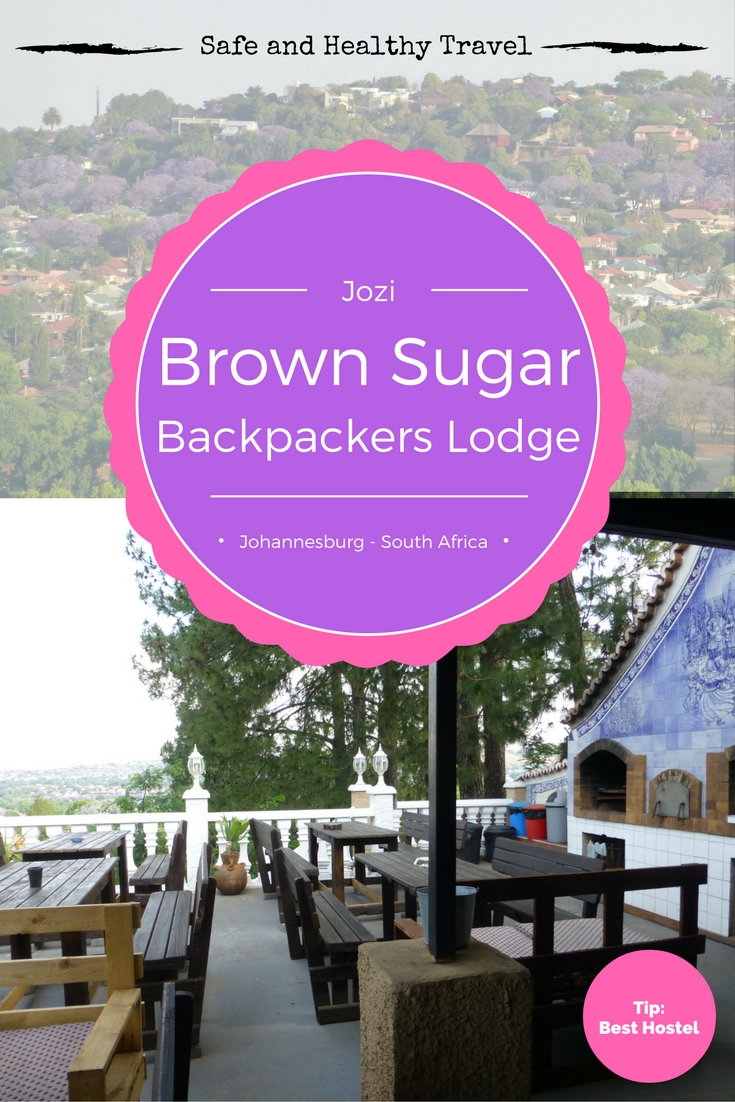 Read more of my South Africa Adventures:
What about Spotting Whales in Hermanus Bay?
Visiting Robben Island can not miss when going to Cape Town

Or going to see those cute Pinquins in Betty's Bay

Or what about a Township Tour – Knysna

And ofcourse You Need To Go on a Safari!!
Or can I inspire you to go to surfing in The Gambia?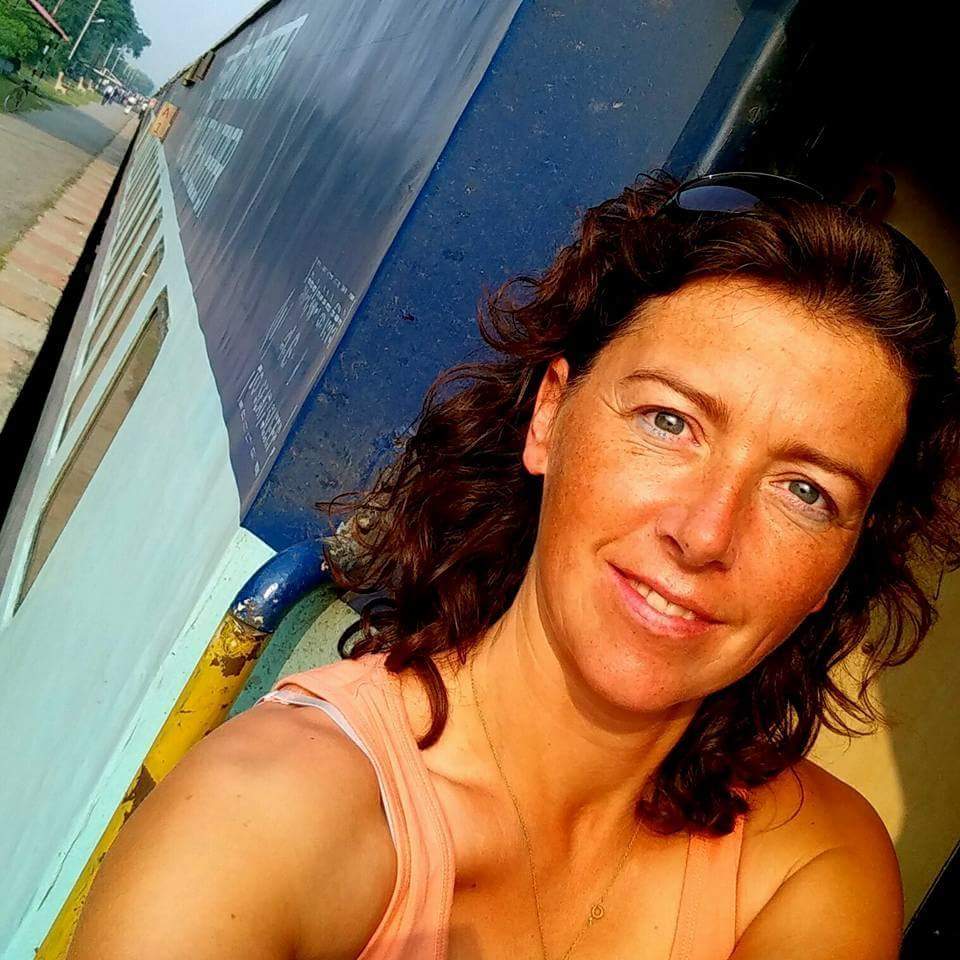 Jacomijn is een politieagent uit Nederland die jou graag laat zien hoe je veilig, actief en gezond de wereld kan over reizen. Safe and Healthy travel is a MUST