Exciting drive up Kolukkumalai Teaplantation – Kerala
|
'We started driving up to Kolukkumalai Teaplantation and the driver told me to sit up straight because there could be a lot of deep holes in the road. The jeep I was in wasn't the latest one either. I was sitting on a chair where I could already see the cracks in the seat and I could feel the iron of the carcass of the chair sticking through it.'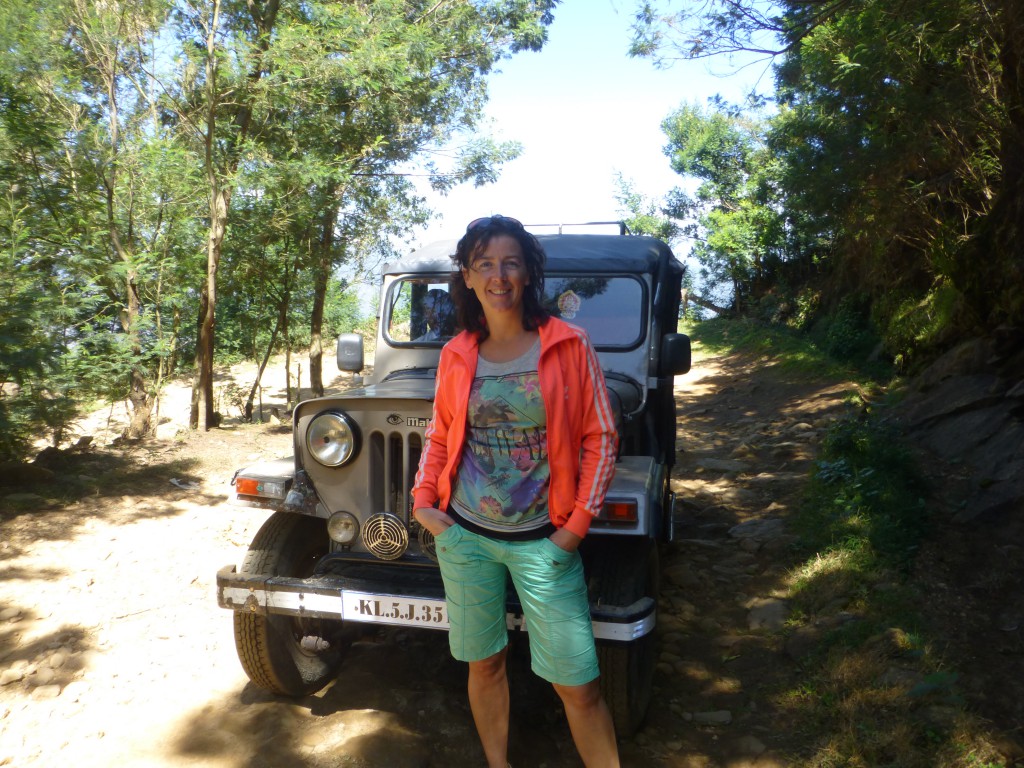 Exciting drive up Kolukkumalai Teaplantation
Munnar, Kerala
Munnar's tea plantations are just the best. When you arrive in the area you enter an undulating landscape where you can see the many rows of the teaplantations. They are all flattened balls and are nicely lined up against the hills.
Between those shrubs are some trees. I thought it was for shade but I understood that the tree is bringing in an insect or keeping it at a distance which is good for the tea. The Kolukkumalai teaplantations with a tree in between every now and then gives you a great view!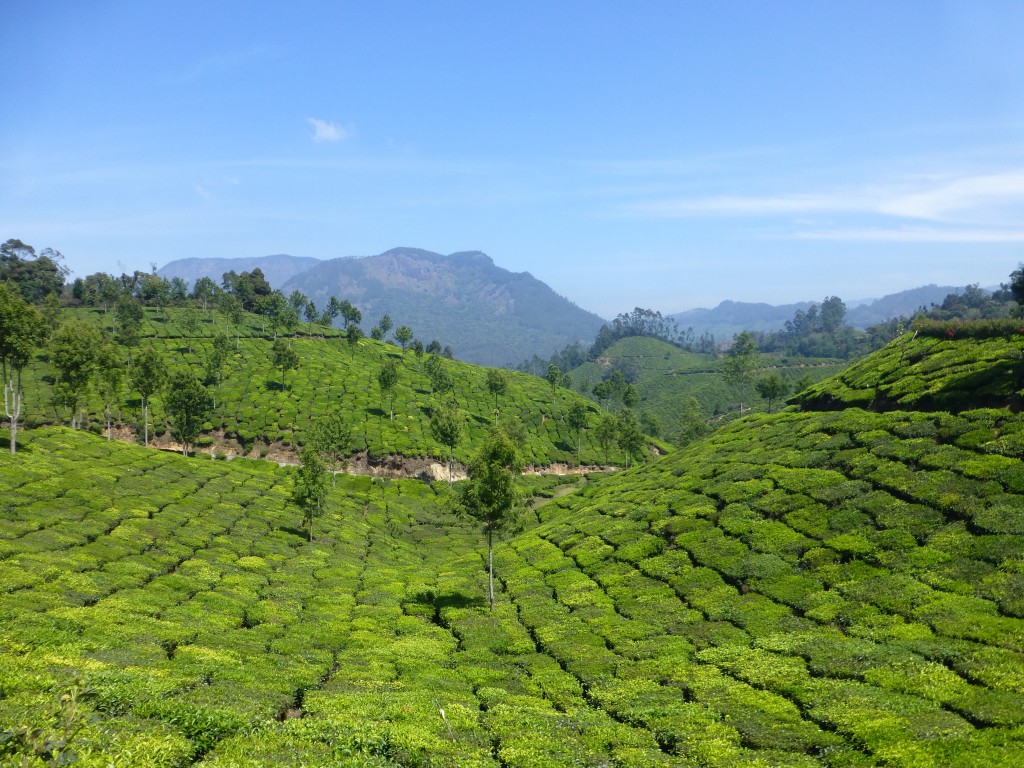 The Ancient old Teaplantions of Munnar
Some of these tea plantations date back to the beginning of last century. When the British arrived in India, they planted the first tea bushes. This was meant to provide the Royal House of England with tea. At many of these tea plantations is a sign with information. The oldest I saw was from 1902. That means that the shrubs date from that year. The older the shrub the better the tea that is harvested.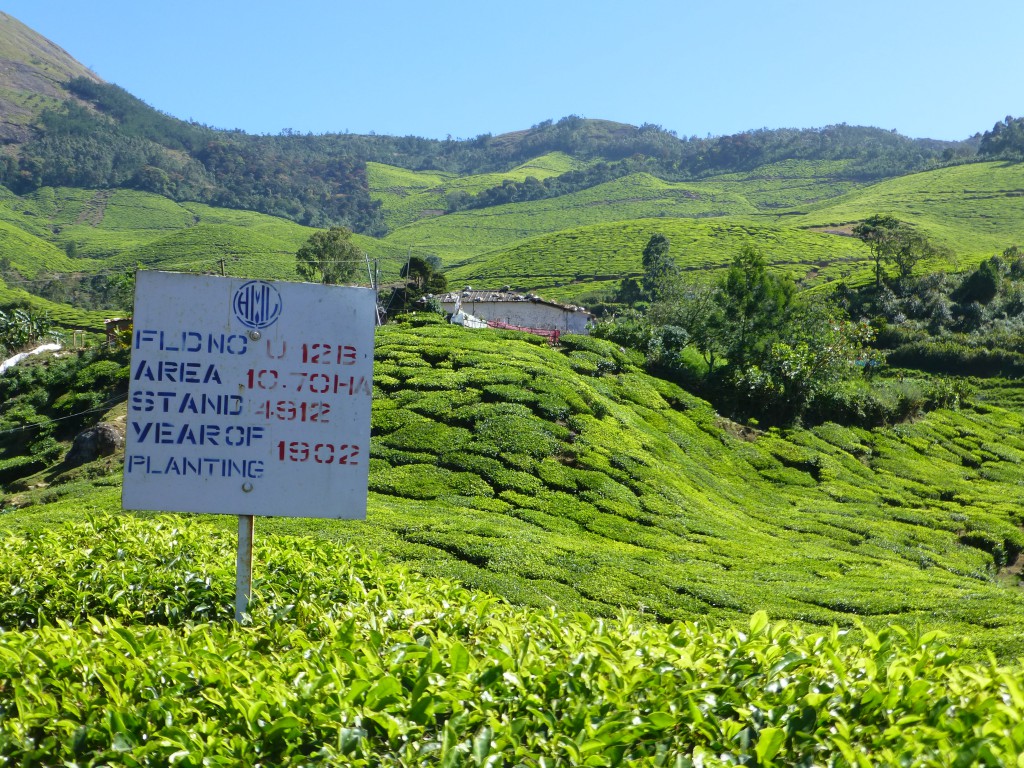 Exciting drive up Kolukkumalai Teaplantation
So we were on our way to the museum Kolukkumalai Teaplantation on top of a mountain. My regular driver Jankar already told me that it would be a nice and challenging ride. He would not drive himself this time but had arranged a 4-wheel drive. This way we could safely get to the top because the road was really bad he emphasized again.
I sat down in the by Jankar arranged 4-wheel-drive to drive to the tea factory and the museum. It was a long drive my new driver told me. He had to laugh, I didn't quite understand why. We started driving and the driver told me to sit upright because there could be a lot of deep holes in the road. The jeep I was in wasn't the latest one either. I was sitting on a chair where I could already see the cracks in the seat and I could feel the iron of the carcass of the chair sticking through it.
The way up swung amazingly along these old tea plantations, the views were really great!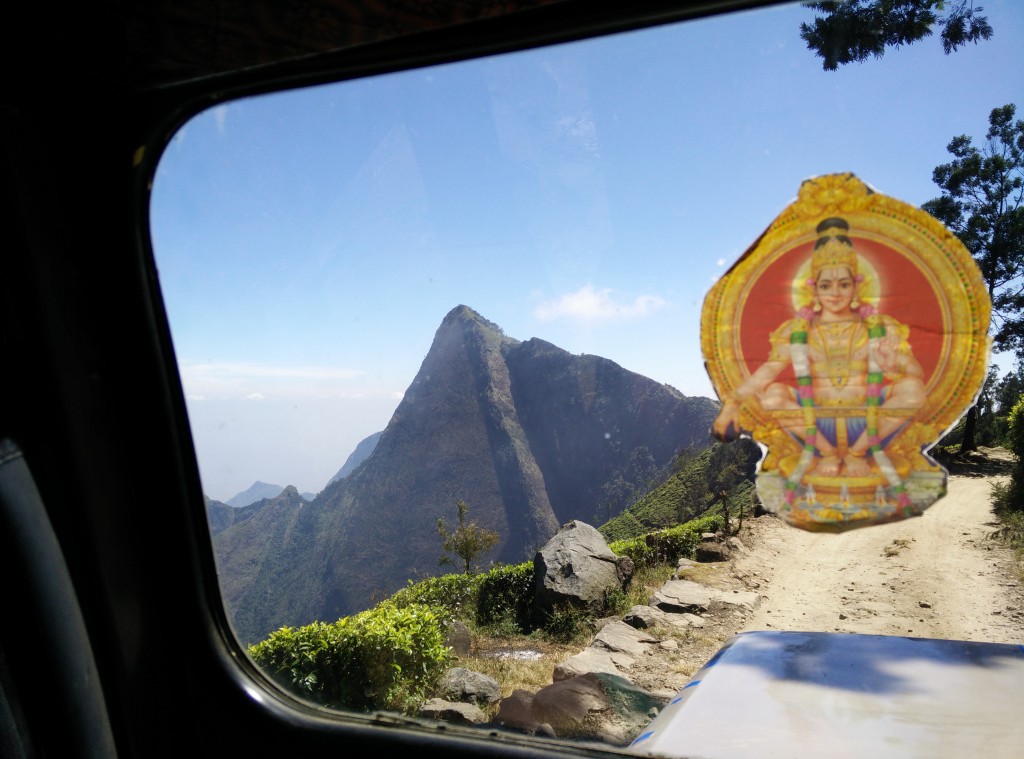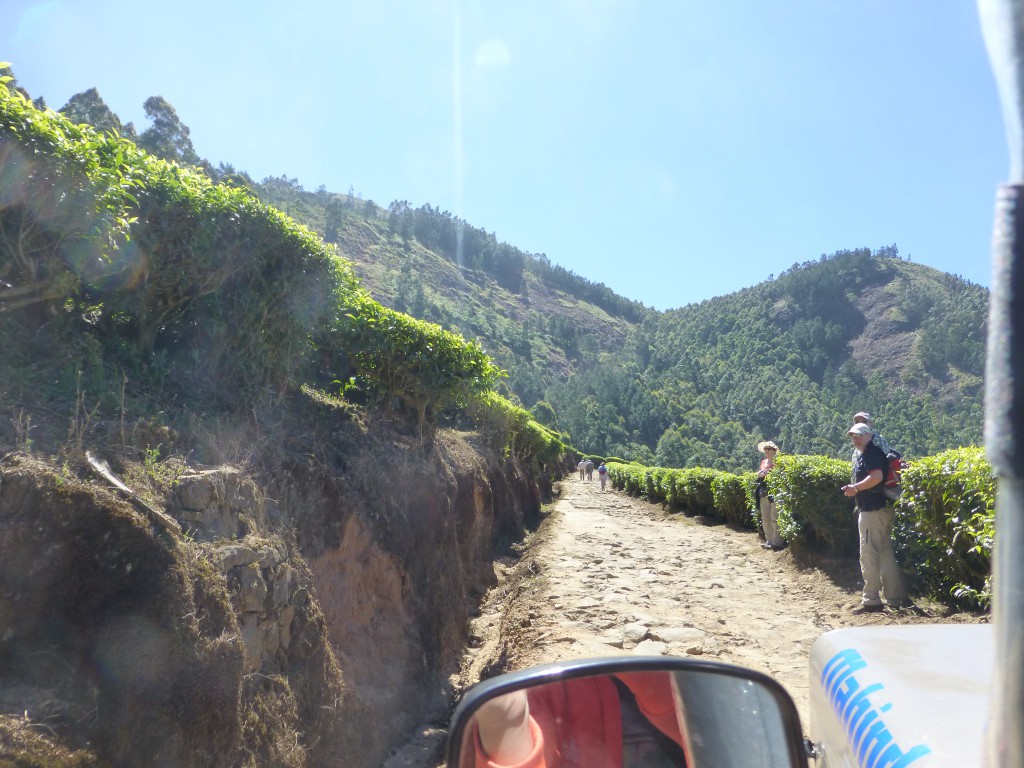 My driver didn't drive fast, he couldn't. There were so many holes in the road. Some of them were so deep! Sometimes I even got out of my seat! Now I also understood why we didn't go with our own car but with an old 4-wheel-drive. I looked aside and saw my driver laughing as we bounced up the road to the tea museum.
On the way we of course made some stops to enjoy the great view. We ran into tourists on foot, on a moped and also with 4-wheel-drives. It really is a tourist place and I can imagine everything about it.
What a marvelous area to be in.

Kolukkumalai Teaplantation – Munnar
Upstairs, after at least an hour of hard work, I drank a well-deserved delicious cup of tea. I also visited the museum of course. Here they show how they used to dry the tea leaves, grind them and finally make them ready for consumption. Nice to see and it seems that in many places they still do it exactly the same way. The tour is simple and given in poor English. You go through the factory at a fast pace so you can see everything in no time.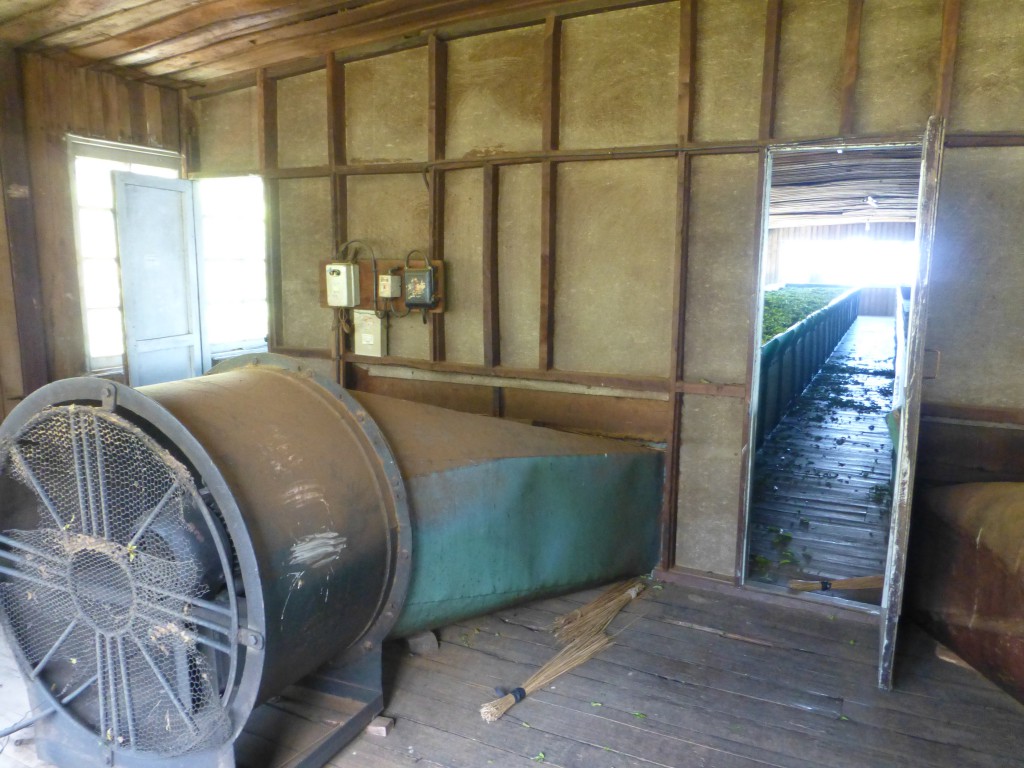 Warm air was blown under the green, fresh tea leaves you see in the next room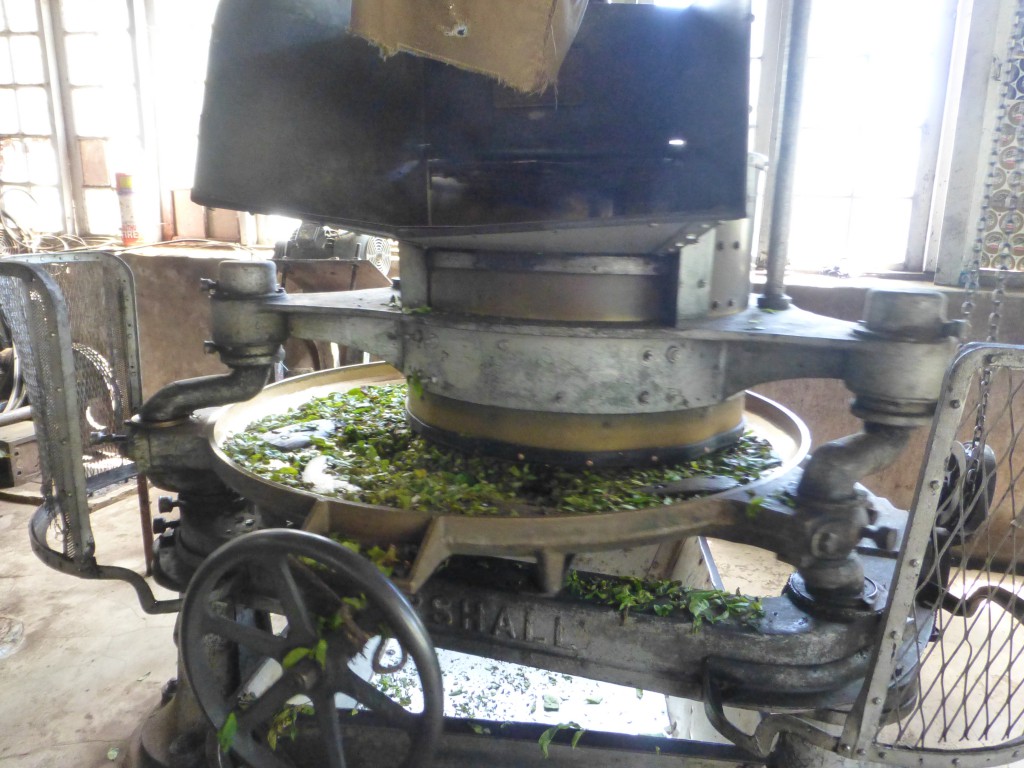 Grinding the tea leaves
Colourfully dressed ladies who weighed their harvest
On the way back I suddenly saw a colourful mass on the side of the road. They were all big bags with tea leaves in them. Next to them were many women and a single man. They had their harvest of the Kolukkumalai Teaplantation there so it could be weighed. They had to pick quite a lot to get a decent day's wages together. At many places along the road you can see poles with a hook, these are the weighing spots.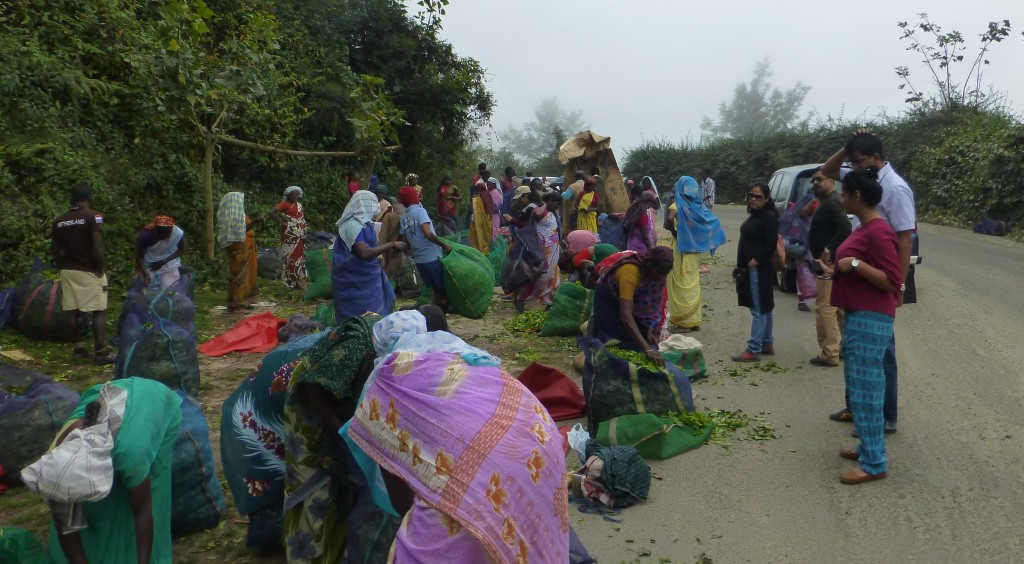 How colourfull!!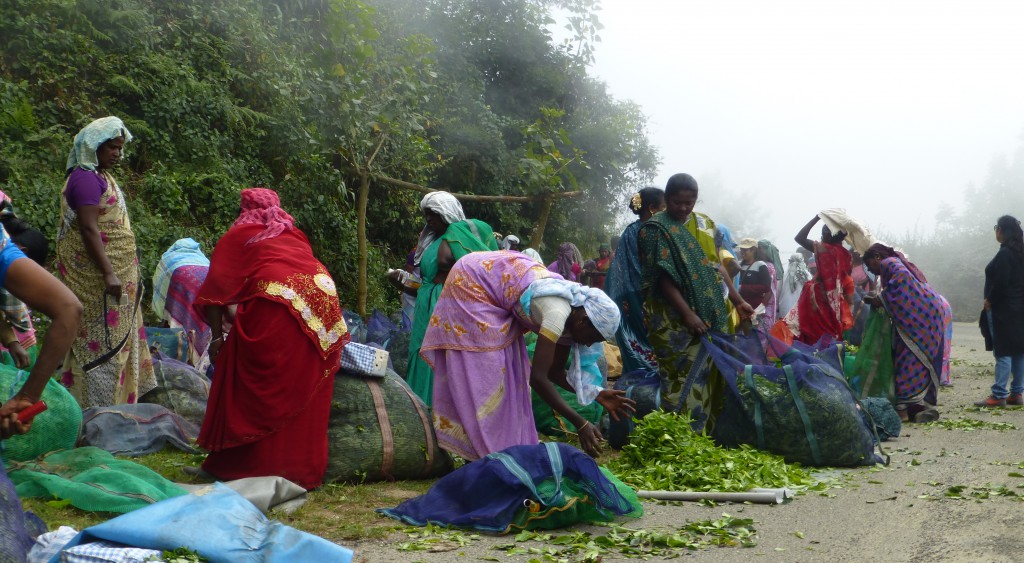 They had a well-deserved break after this!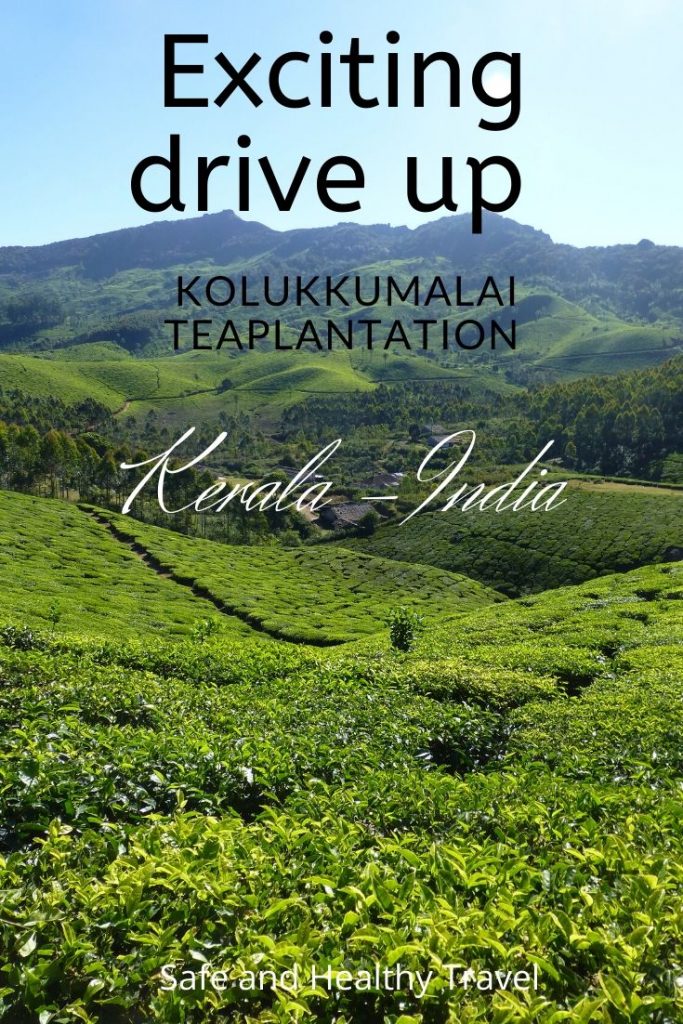 If you liked this blog then share it for others 🙂
Want to see some other Indian trips?
Complete Travel Guide for Mumbai
Lunch at Ram & Sarda – Pushkar, Rajasthan
Climbing Thajiwas Glacier – Kashmir
Jodhpur: Bleu city of Rajasthan
Going as a woman solo to India?
Check these simple but crucial tips for a great carefree travel!!
I hope you enjoy this beautiful world as much as I do!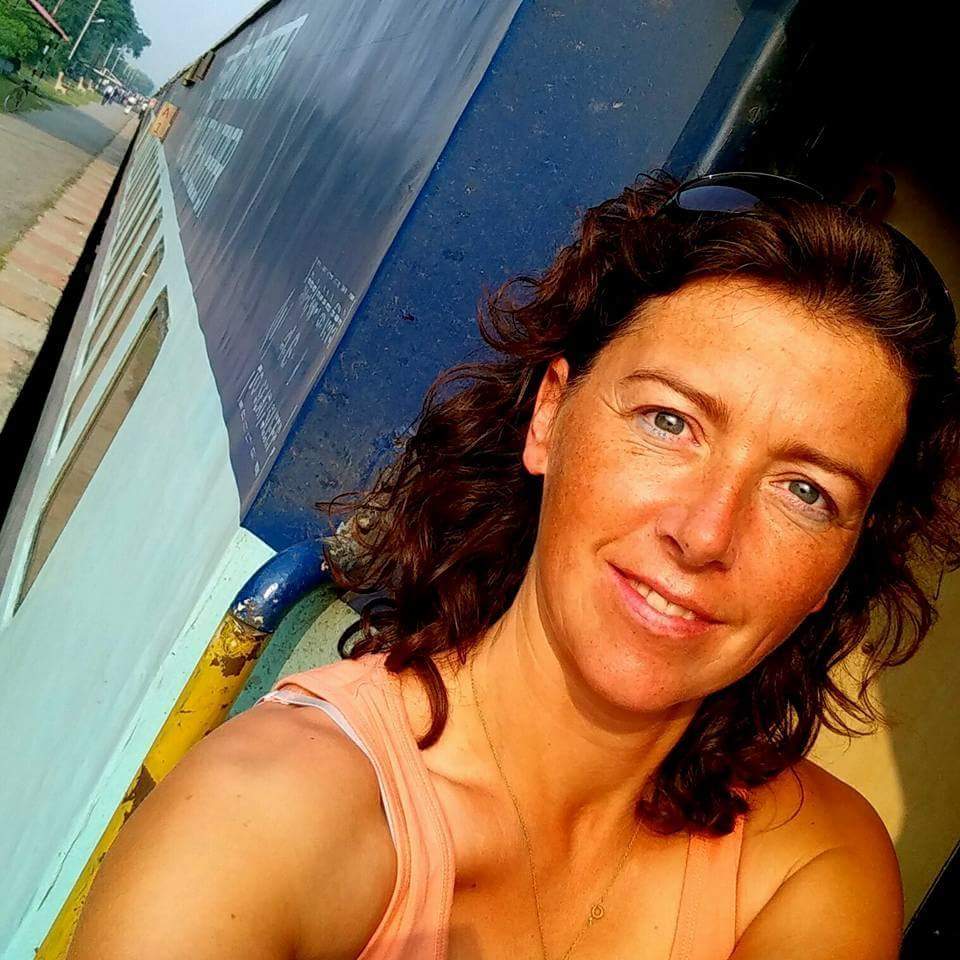 Jacomijn is een politieagent uit Nederland die jou graag laat zien hoe je veilig, actief en gezond de wereld kan over reizen. Safe and Healthy travel is a MUST