Hiking in Cappadocia, Turkey – Hiking in Pigeon Valley & Zemi Valley
|
In early May 2022, I went to Cappadocia in Turkey to go hiking. The area is eminently suitable for hiking and around the town of Göreme there are several valleys. Naturally, I tried to have a good hiking in each valley. I managed to hike in the Red & Rose Valley, the Love Valley and now, therefore, in the Pigeon Valley and Zemi Valley.
To go hiking in the Pigeon Valley, you can walk right out of Göreme. So it's ideal if you can spend a few days in this great area. If you are a real hiker and want to spend the whole day on the road, you do the Zemi Valley on the way back and then return to Göreme via Görkündere.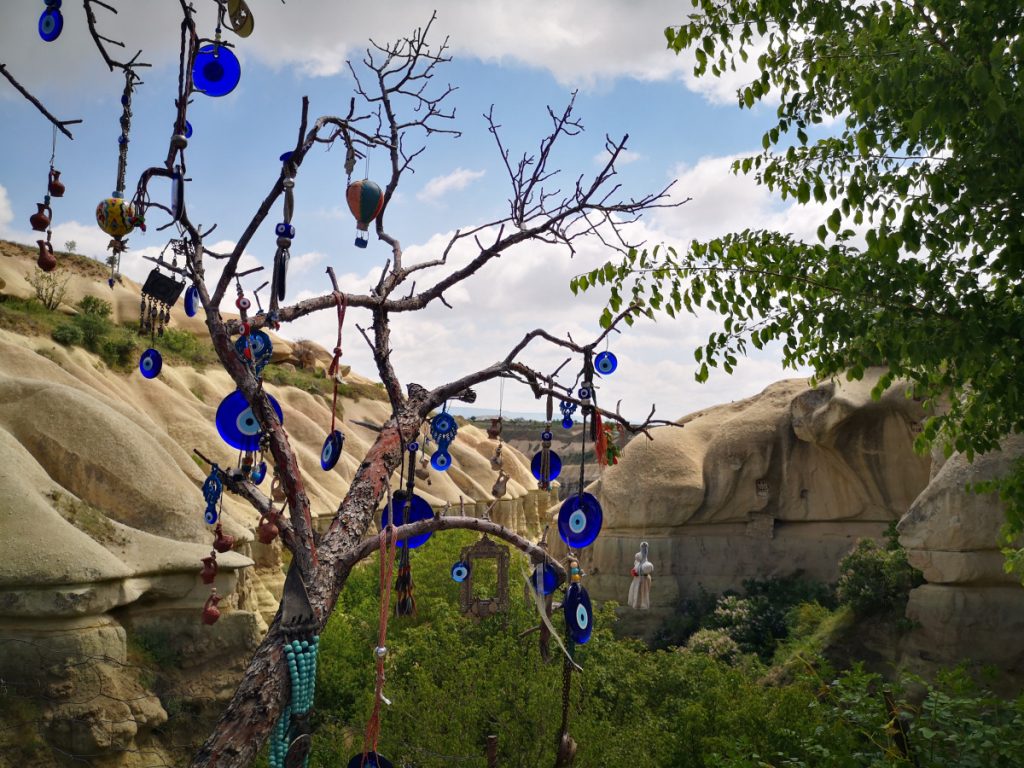 If you are going to hike in Pigeon Valley from the centre of Göreme, it is best to enter Empire Cave Hotel in your google maps. Once you get there, follow the road out of Göreme and you'll find yourself hiking in the Pigeon Valley. The path is quite wide at first, more like a road. After you arrive at a run-down restaurant, it really becomes a walking path.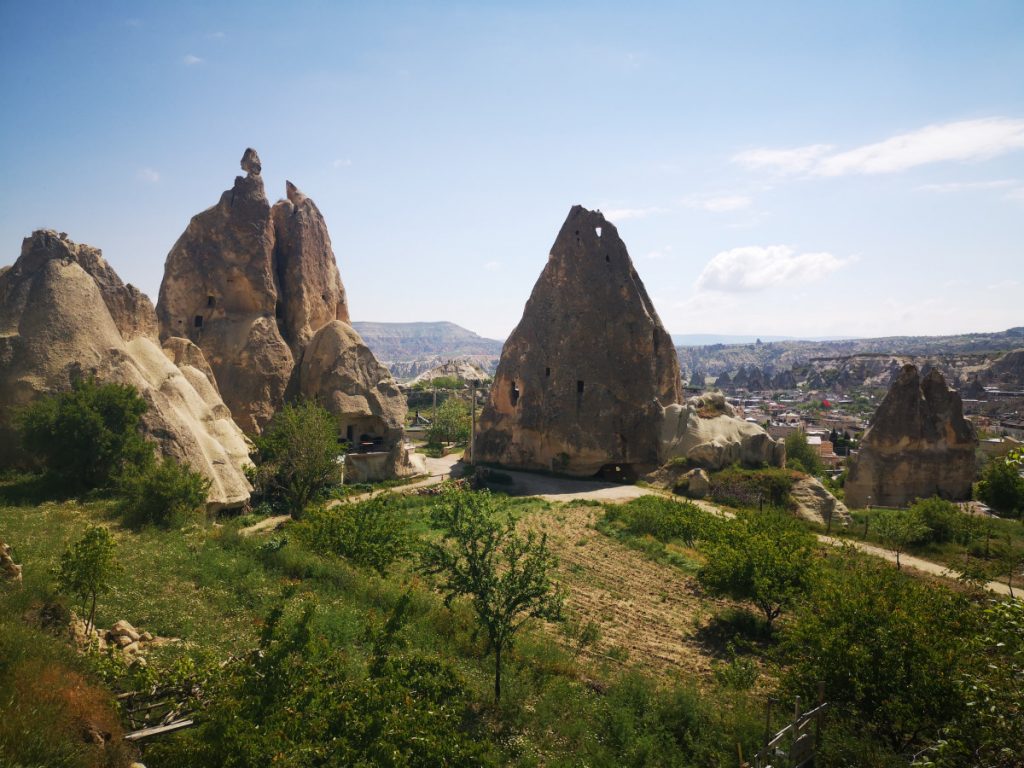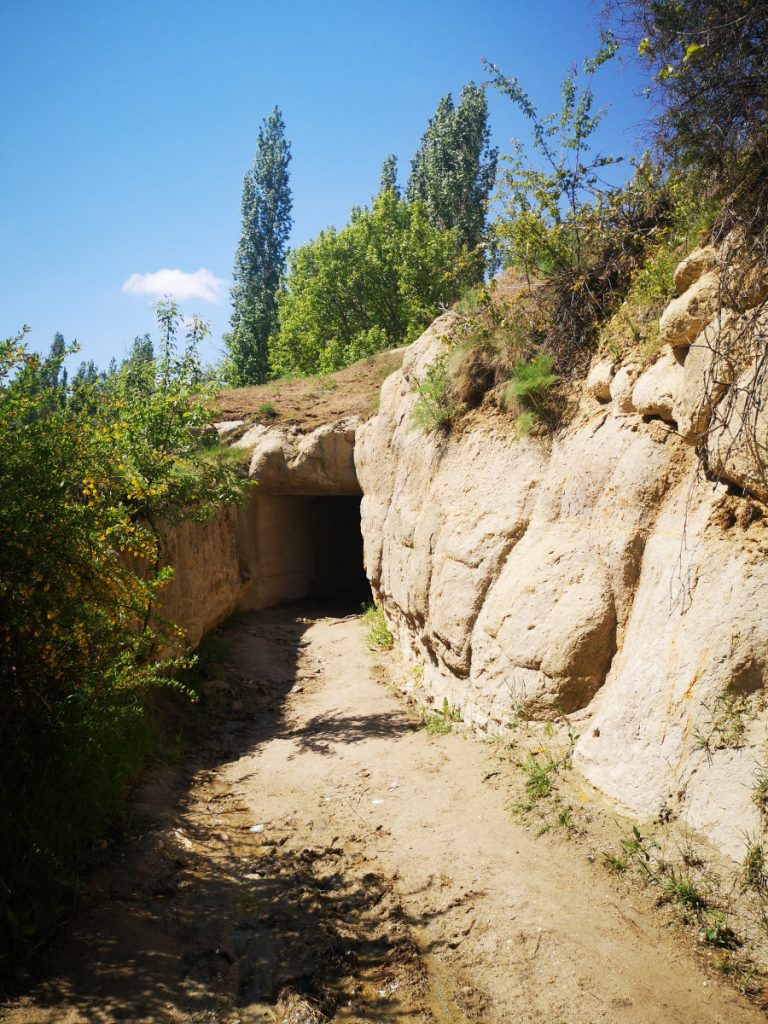 After this, you can keep left and stay at the bottom of the valley to get to the waterfall…. I did this without knowing. It's a fun and a bit of an adventure trail. And that I saw a turtle walking there of course made it doubly fun. Once you reach the waterfall, you can't go any further and have to hike the same bit back.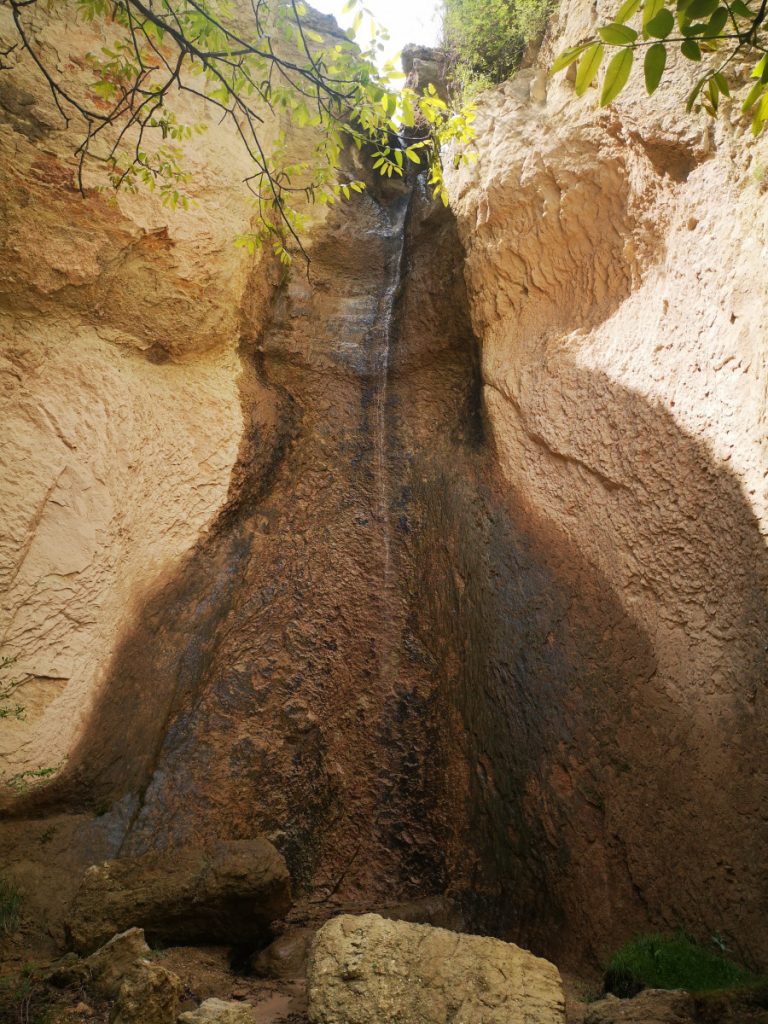 You will spend just under half an hour for this, there and back.
If you keep right after the dilapidated restaurant and go up, you get nice views and you can follow the path well. After a considerable climb, I arrived at a restaurant/teahouse which has a lovely terrace. Naturally, I took a break to order a nice cup of coffee. I love cappuccino and so I paid twice as much as taking a Turkish cup of coffee or a cup of tea. Still, it's not very expensive of course…. But it's instant and twice as expensive so in terms of price/quality it's a bit weird…. When a whole group of Italians arrived I walked on.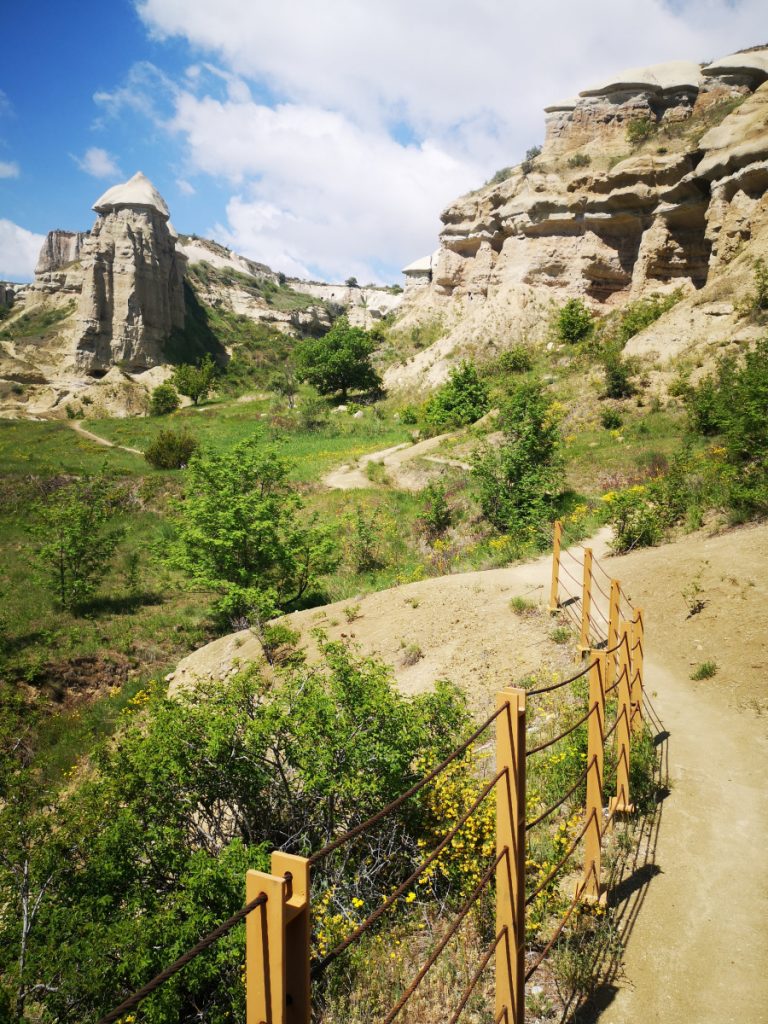 Immediately after the coffee stop, I saw an information board and found the path going uphill on the left. If you walk straight ahead here you end up on the main road between Göreme and Uchisar. Arriving at the top, you again get beautiful views of the area where you were walking just before. Beautiful paths all end up heading in the same direction. Continue hiking into the Pigeon Valley and eventually descend again.
Hiking in Pigeon Valley – Turkey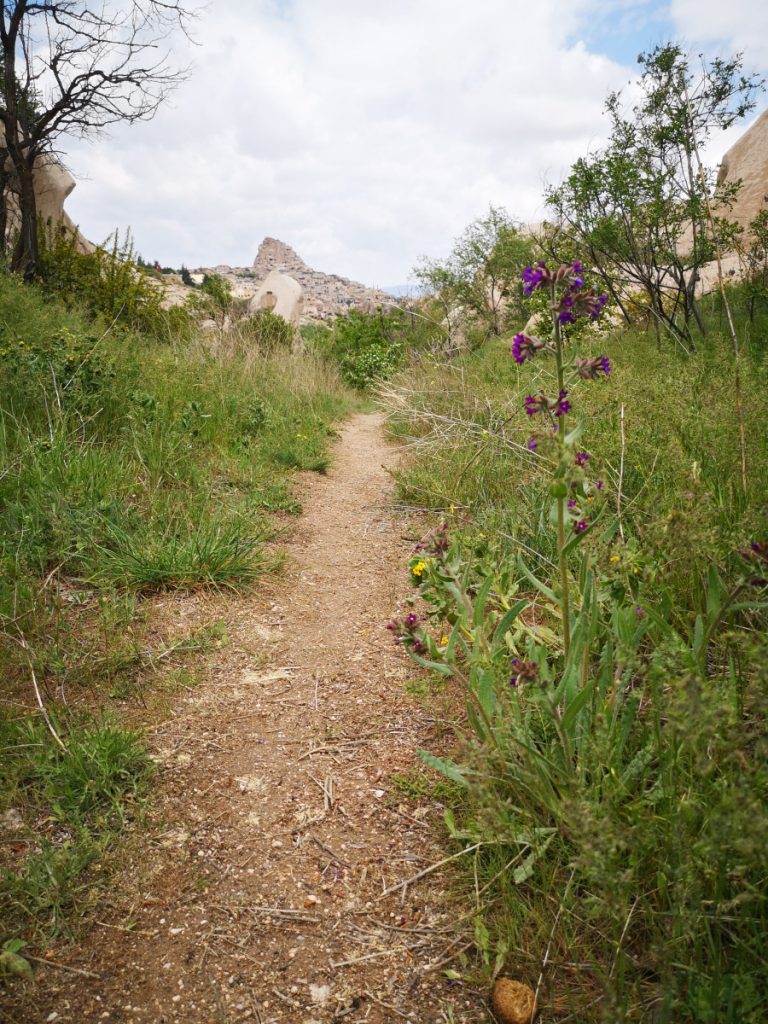 At one point, I really do start to wonder why this valley is called Pigeon Valley. I saw some flying around, of course, but nothing more than in the other valleys. A day later, I got the answer from a guide on the green tour. He told me that there were lots of dovecotes in this valley. And yes, I had seen those…without knowing they were dovecotes. The small square cubbyholes in the stone which you see used to be shielded and the many pigeons used to sit in them. The pigeon droppings were used to fertilise the vineyards. For this reason, the grapes here were very beautiful and large.
Unfortunately, this tradition is largely over because the older generation can no longer empty the pigeon pits, as they are difficult to reach. I climbed up at a few of these rocks and found it very difficult indeed. The younger, new generation buys manure from a wholesaler.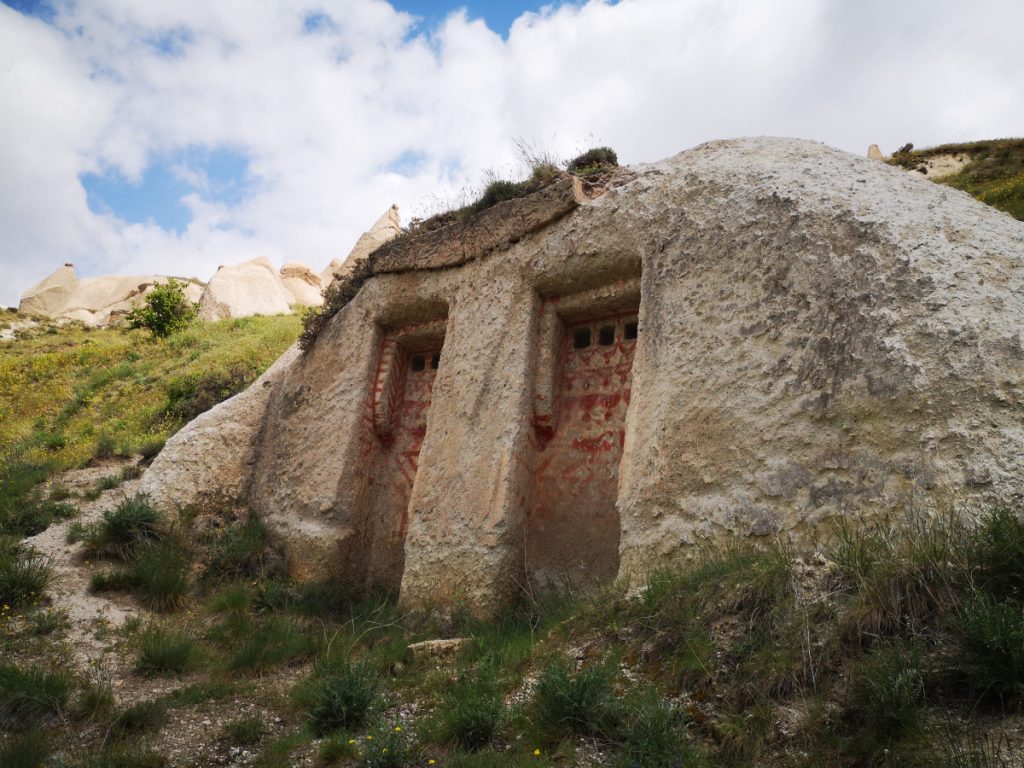 At the end of Pigeon Valley, I came to walk into a big house. I had to climb for a bit but I was definitely willing to do that. What an amazing piece of Cappadocia this is. The rock cave had several floors and several rooms. It still looked really good and beautiful. You could almost move in like this.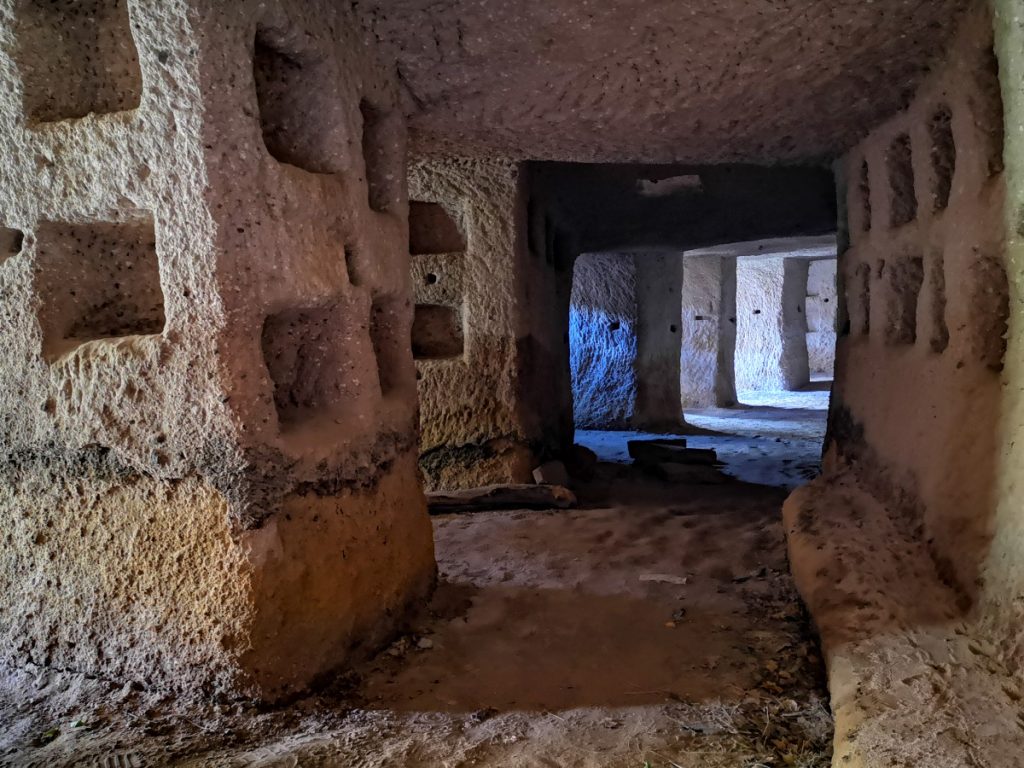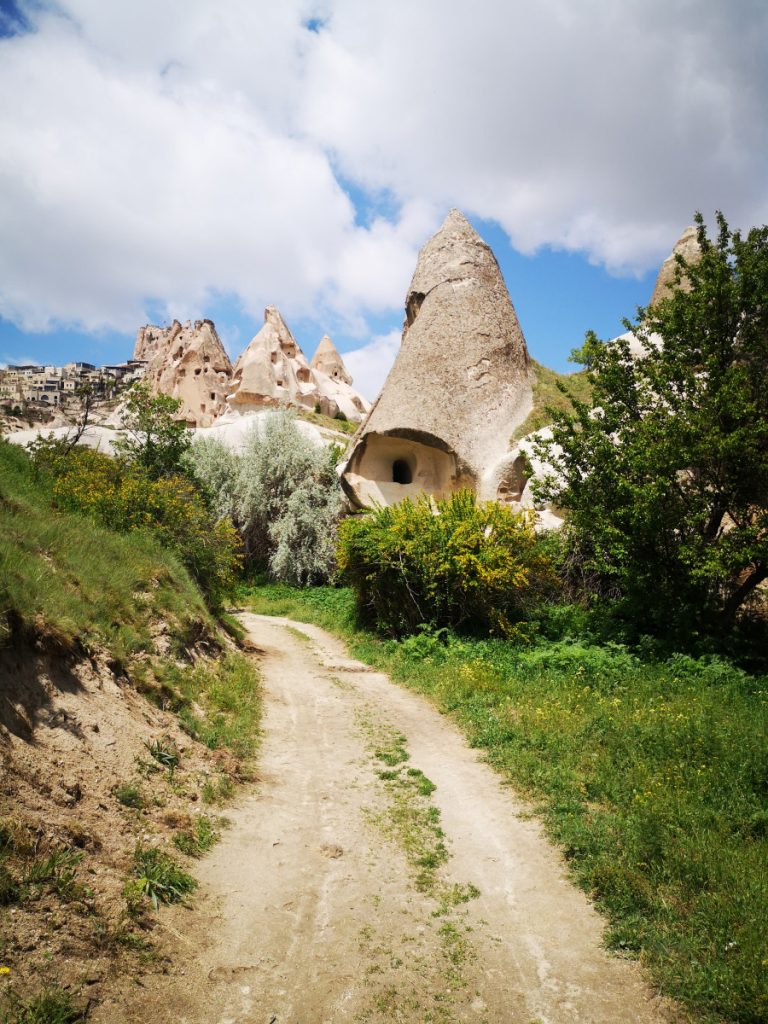 After this spot, I made sure I walked on and did not leave Pigeon Valley. Hiking in Pigeon Valley turned into Zemi Valley here. Through a nice middle section, I ended up on a county road; I kept to the left. Shortly after this, I also saw a sign indicating Zemi Valley keep left. I had found the right road, and using maps.me I could see roughly which way to go. I also saw a viewpoint on the map and I focused on that initially.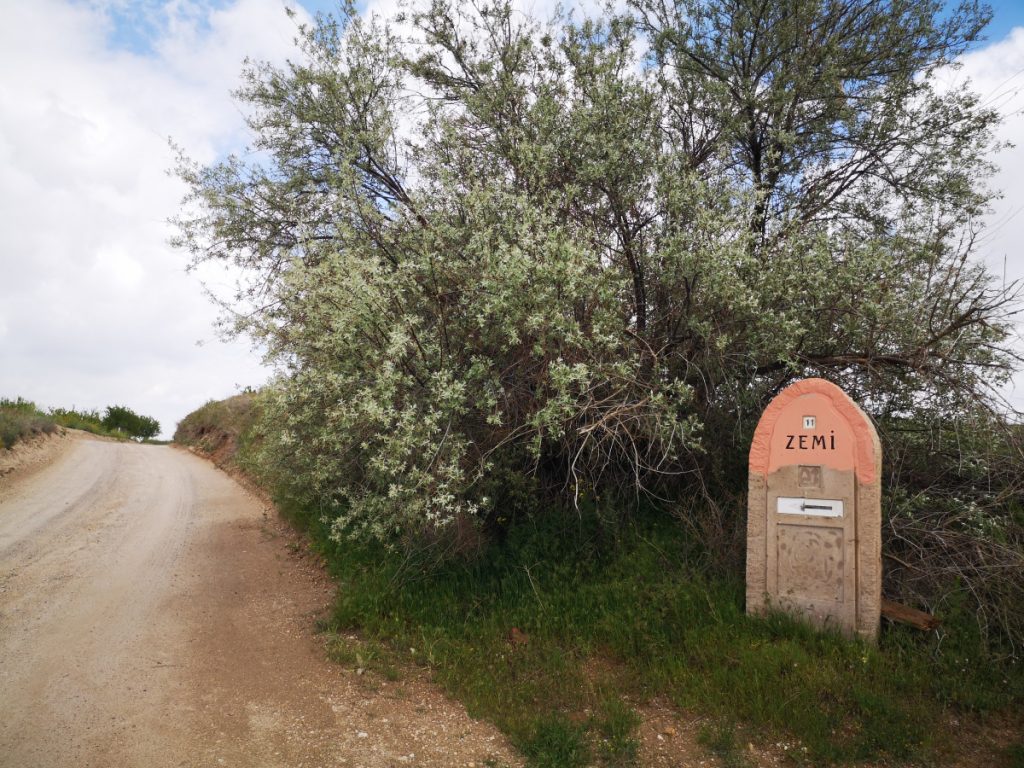 This is just to the left of the road that dives into the Zemi Valley. So I walked off the road and found myself walking on the back of a rock. All the rocks here are very friable and slipping can easily happen in Cappadocia. So I walked over it very carefully and had spread my arms at several points to keep my balance. At the end is a wider stretch where I could put down my selfie stick and took a few photos.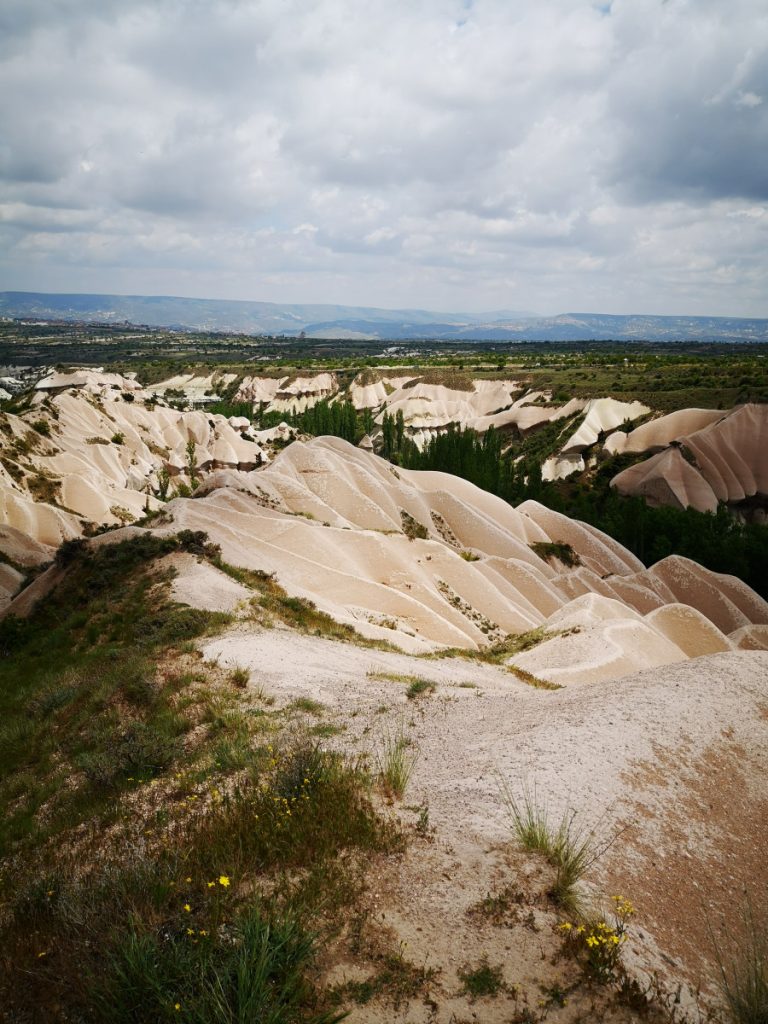 Really quite a beautiful piece and well worth a little break if you ask me.
At least if you dare to walk along the narrow path.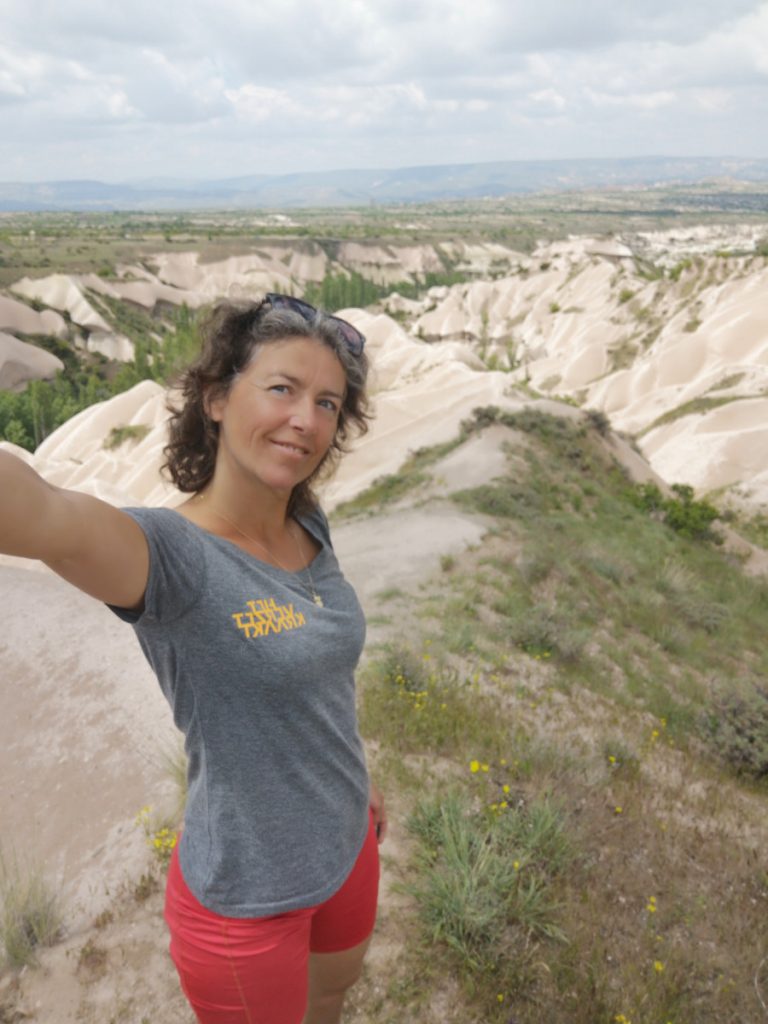 Hiking in Pigeon Valley and Zemi Valley
After this, I continued on the larger road into the Zemi Valley. Here I came across my second turtle of the day. He was walking on a road that I thought was not good for him so I helped him a little 🙂 After this, I ended up at a vineyard and tea house where no one was present. I saw a goat's head hanging in the tree there? Must be for the purpose of scaring off other animals?
After this, the path took me through a green area into the valley and through a kind of forest with a rock here and there. Another completely different area you then come to walk in. This is another reason why it is really nice to take in this valley too. Every valley has its own nature and culture.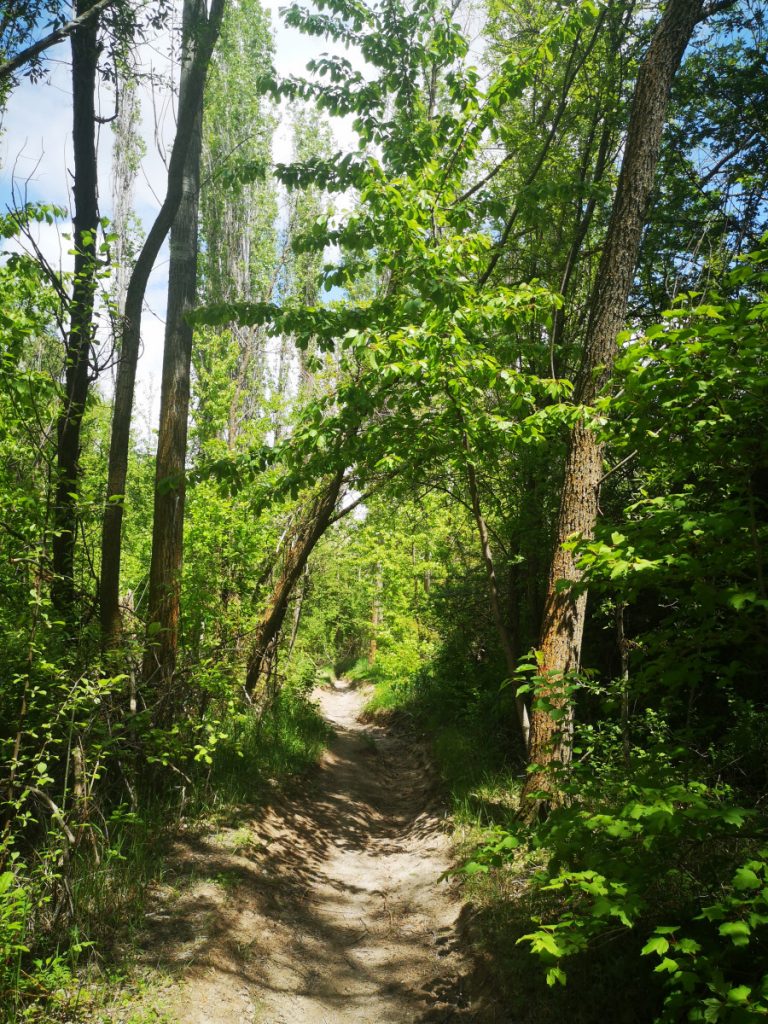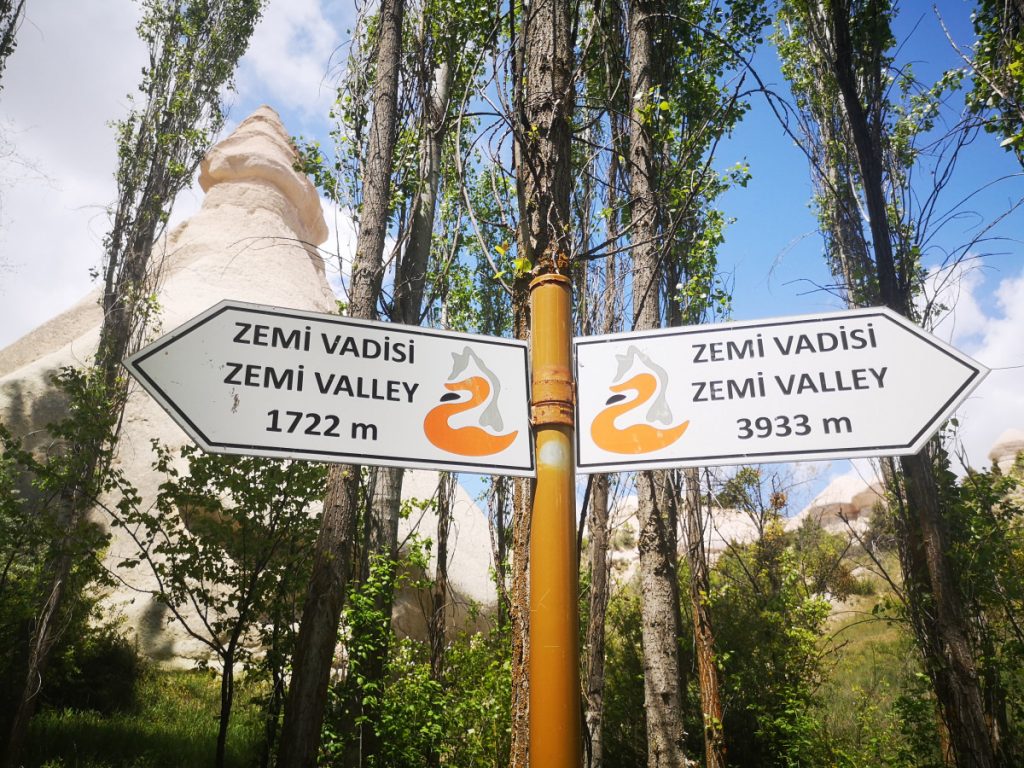 When I came to a sign where I could do a church route on the left or walk through the valley on the right, I chose the church route. The route was very pretty and I did come across some signs of old churches but unfortunately I was unable to find a real church I could still enter. After this, it also didn't take long before I was out of the valley and walking on a provincial road again. After a kilometre I came across the sign for Görkündere. It said something to me and so I turned right and started following it.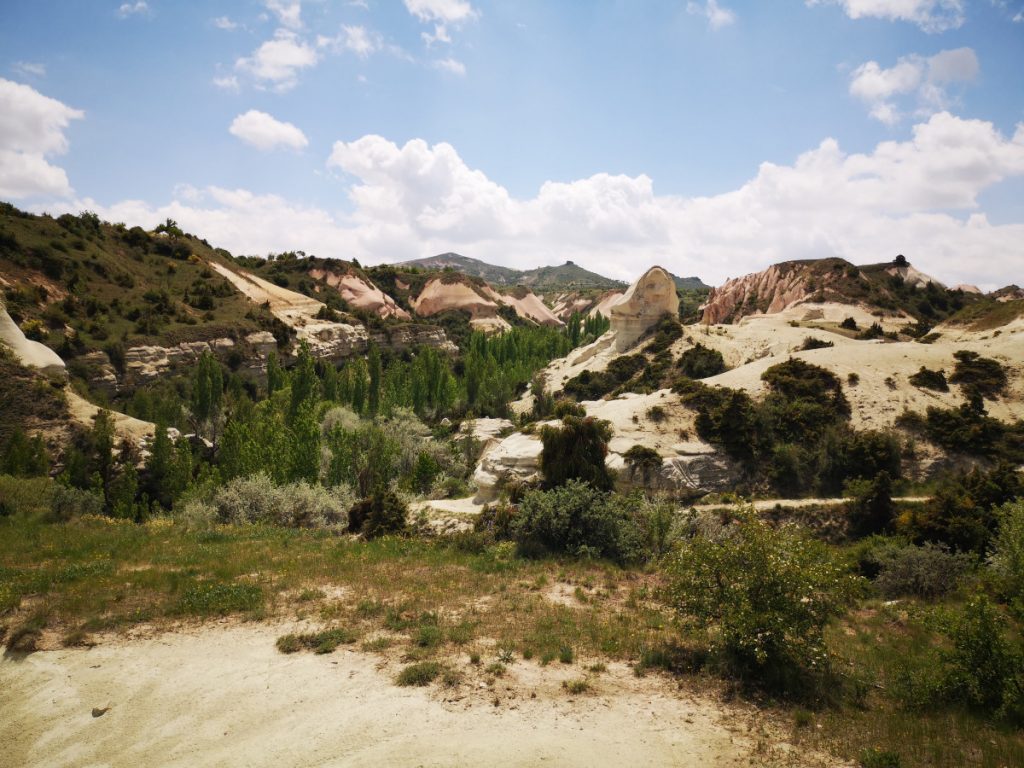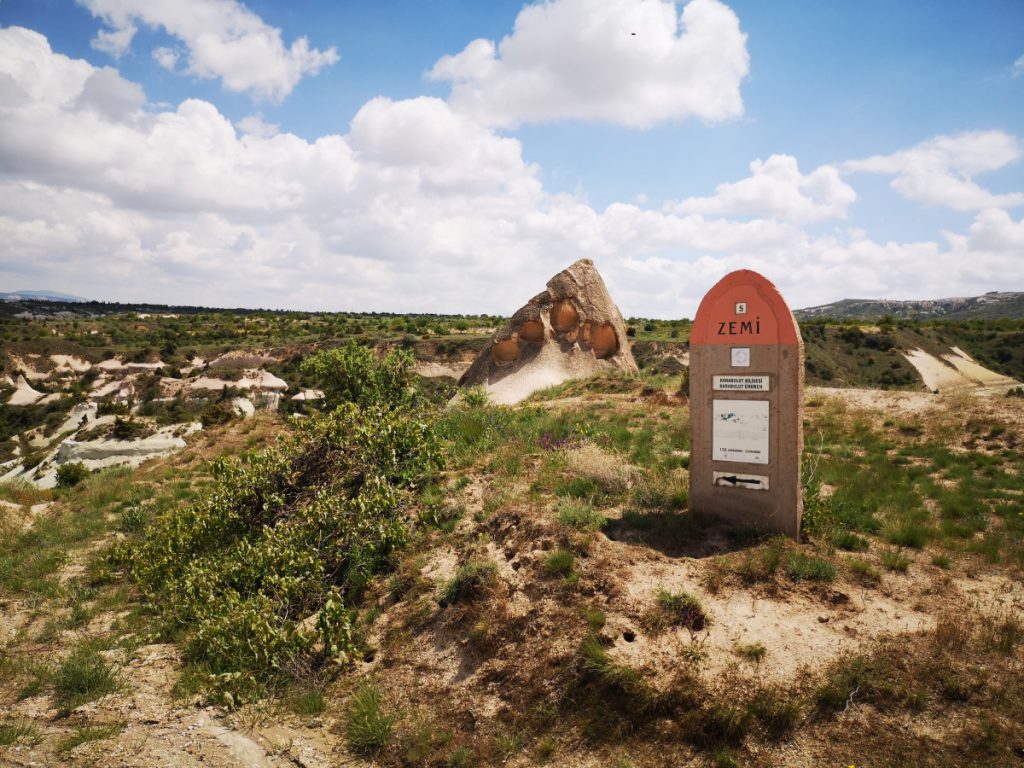 Soon I found myself walking in a valley again and loved the path! I could again choose a higher route, a wider path, or a lower route and a narrower path. This one also gave me another nice view of this valley and after a short while of Görkündere Breakfast Cafe in the distance. The path almost took me through a garden and so to this cafe.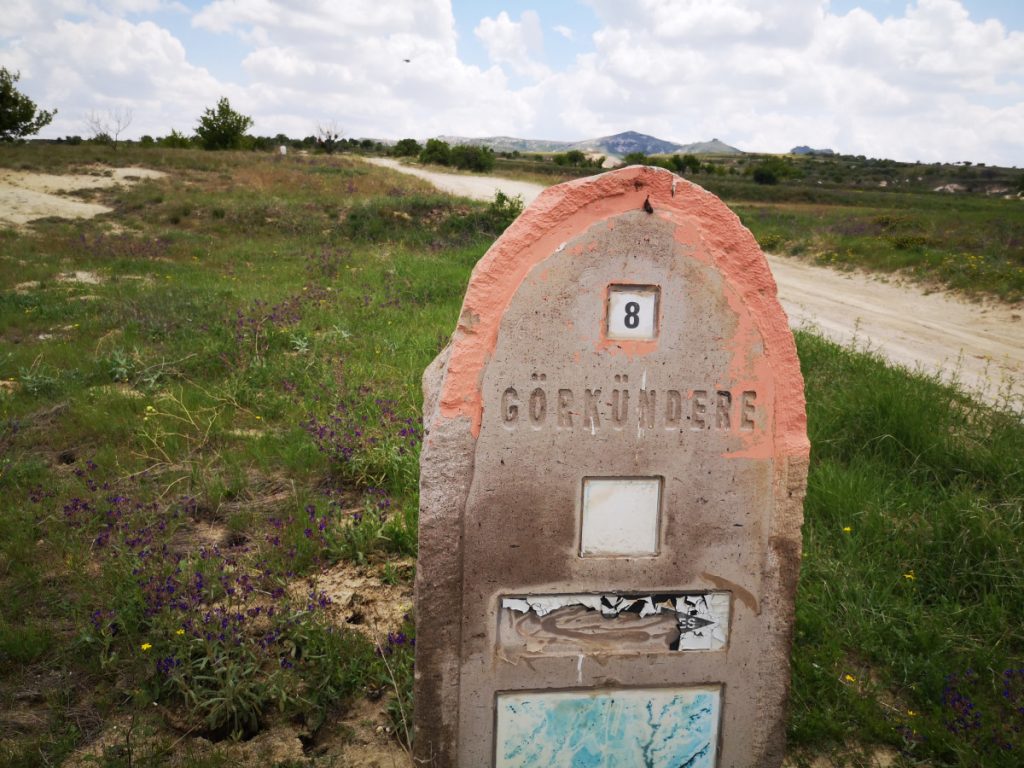 An Adventurous Hike in Cappadocia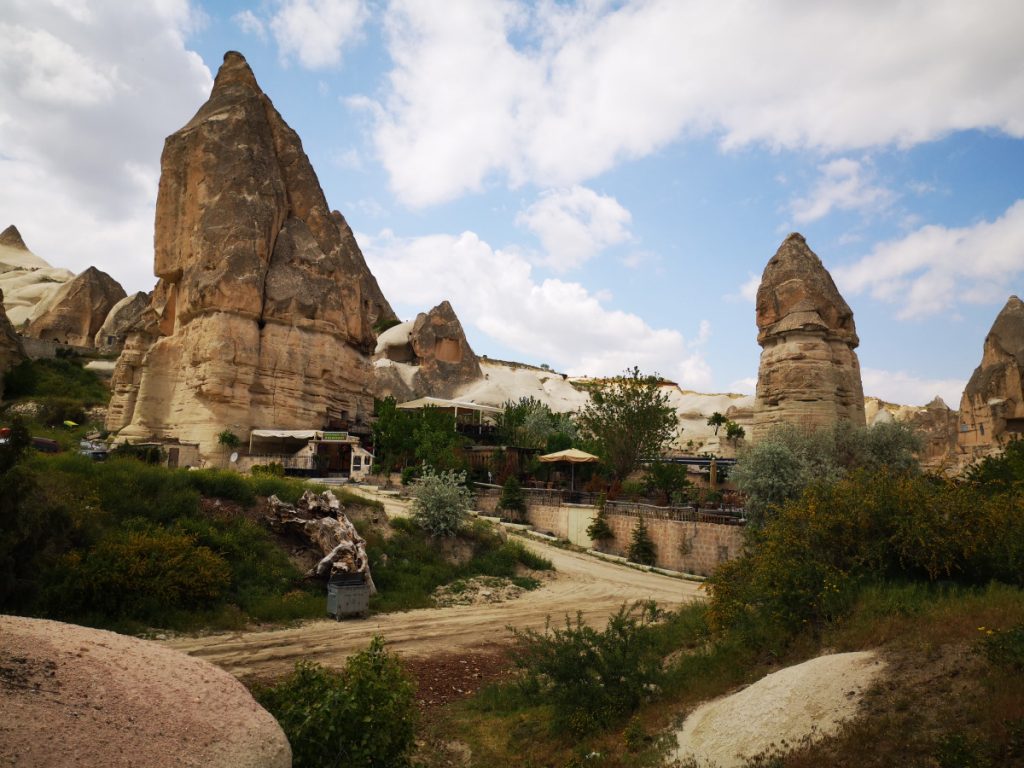 The possibilities of hiking in Pigeon Valley
Want to hike in Pigeon Valley? And not also Zemi Valley? Then head up at the end of Pigeon Valley and you can visit Uchisar for a while. I walked through Pigeon Valley in about 2 hours. Afterwards, you can take a taxi or Dolmus back to Göreme.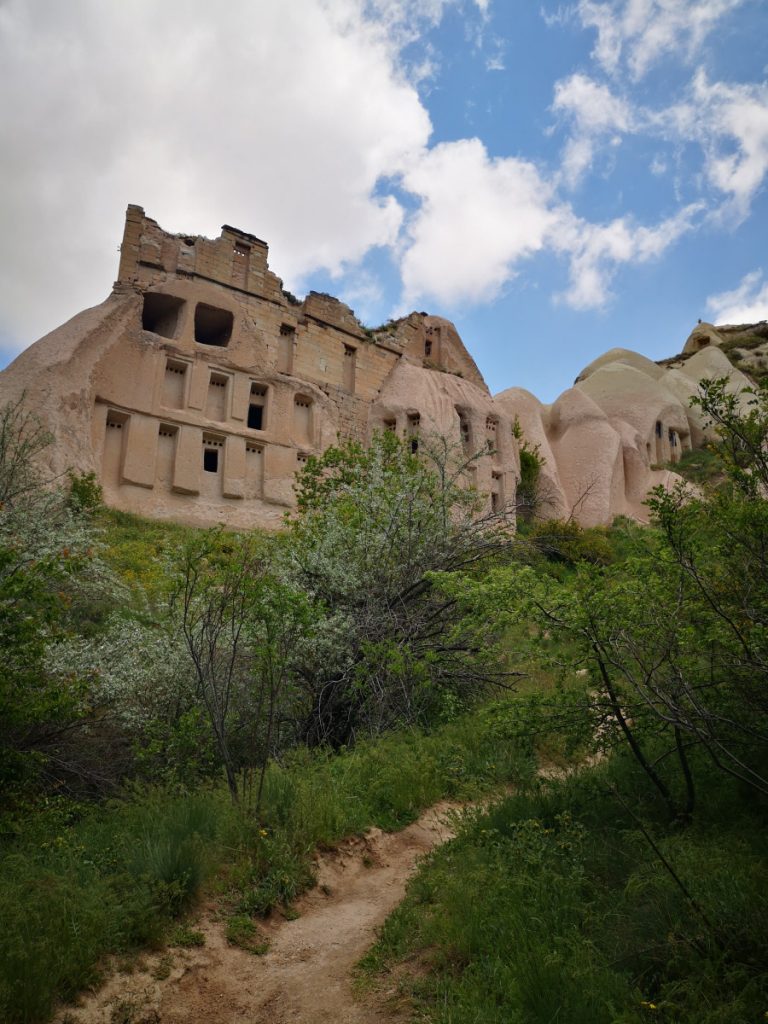 Do you also want to do the way back through Zemi Valley? Then make sure you keep walking through Pigeon Valley. I found it very surprising how the trail went. At the end, keep left on the main provincial road and you will come across the Zemi Valley sign. This valley too took me about 2 hours to go through.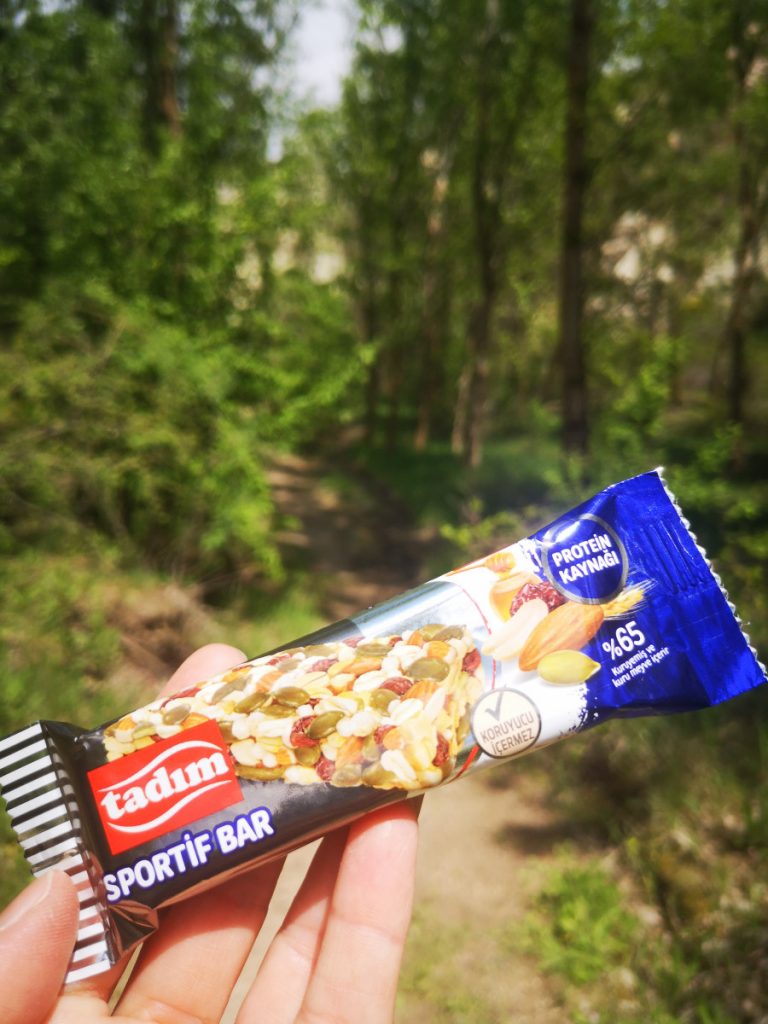 At the end, I returned to Göreme via Görkündere Breakfast Cafe. I had a lovely lie there in a kind of rocking sofa in the shade and a soft drink. They have a lovely garden there to sit in. Of course, the name says it all….they only serve breakfast but that half the day.

Did you think this hike was cool too?
Save this blog for your trip
or share the inspiration with your family and friends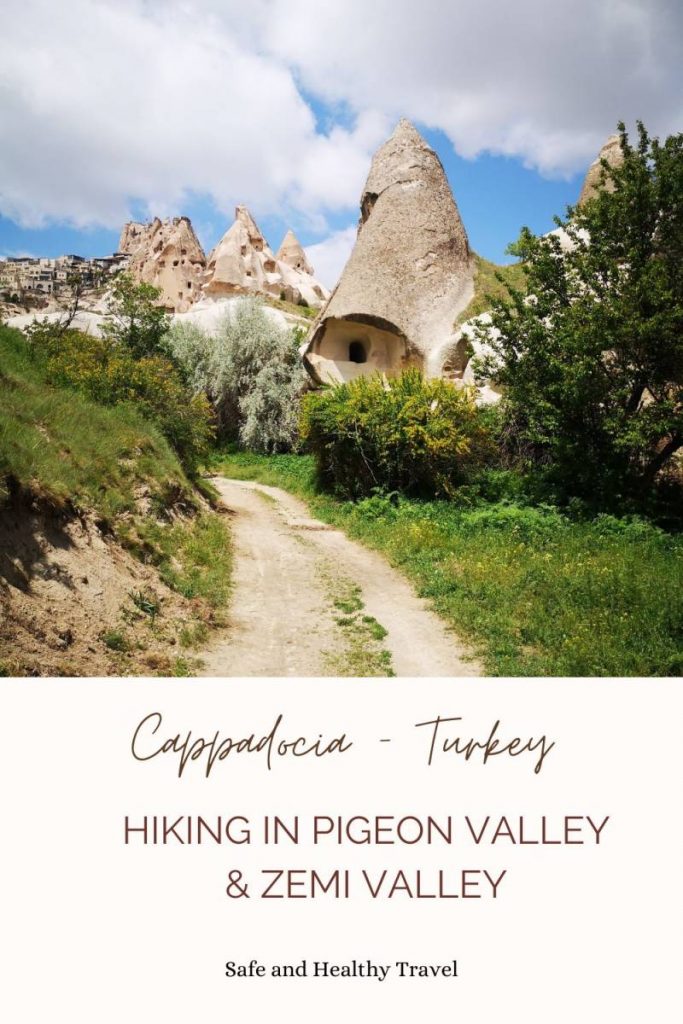 Want to read more about my Turkey or the Middle East?
Hiking in a Wadi in Oman or Jordan – Adventurous Travel
Visiting the enchanting desert of Wadi Rum in Jordan
Floating in the Dead Sea – Israel
Hiking in Dana Biosphere Reserve – Jordan
Sometimes . in between all the travelling, it's good to take a heliview on your life.
Read how I did

Heliview op je leven pakken – Even het grotere plaatje zien – Het door jouw bewandelde levenspad bezien – Zinvolle Inspiratie
I hope you enjoy this beautiful world as much as I do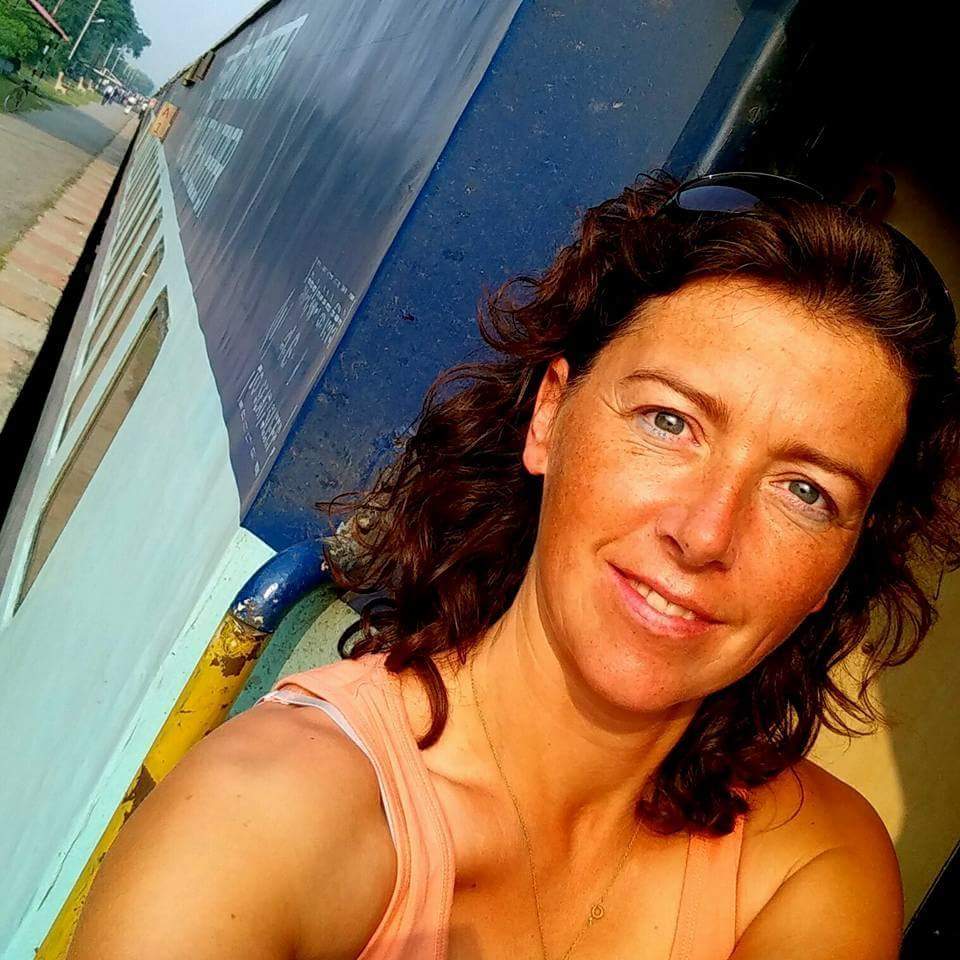 Jacomijn is een politieagent uit Nederland die jou graag laat zien hoe je veilig, actief en gezond de wereld kan over reizen. Safe and Healthy travel is a MUST