Rickshaw Ride in Chandni Chowk in Old Delhi
|
When you're in Delhi you should definitely take a short Rickshaw Ride in Chandni Chowk. That is the real Old Delhi as you see in pictures shown all around the world. The small and busy streets with all the activities you can think of. We started our tour near the Red Fort and headed straight for the narrow and busy streets.
Exploring Chandni Chowk by Rickshaw Ride
Safety in the busy streets – Rickshaw ride
I love the hustle and the bustle of walking those busy streets. You do need to be aware of your surroundings as you always need to be where streets are busy. I have never had anything nasty happening to me but I always have my hands on my bag or are wearing it in front of me.
Do also read what Emiel of Act of Traveling has to say about it in Traffic in India: Terrible of Terrific
It wasn't my first time here in Old Delhi… already the third time seeing the huge Red Fort building too but the first time that there was no big line at the entrance. We were here around 4 AM, so if you want to visit this would be a good time of the day. I haven't been inside yet but I'll remember this for a 4th visit!!. But the big, long red/brownish wall is great for pictures also.
Rickshaw Ride in Old Delhi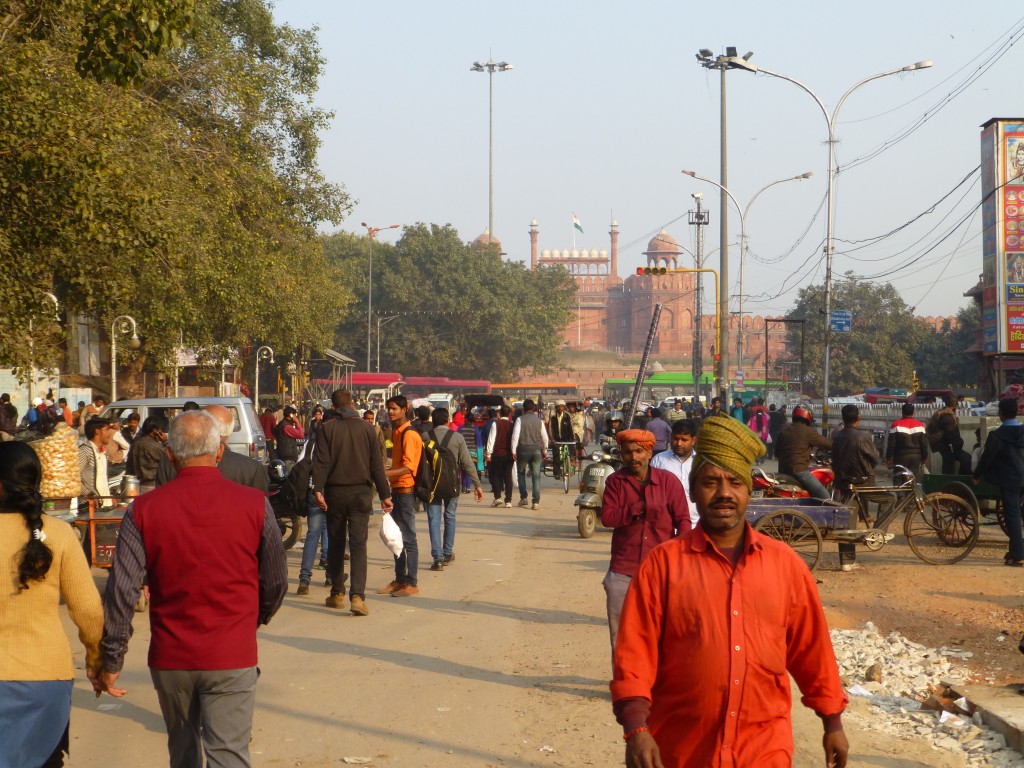 In those little old streets you see everything is being offered.. from food, jewelry to clothes and everything else you can think of. The streets are fully packed and the houses are so full of colours and elektric wires you can't even imagine it's not firing up and labeled as safe.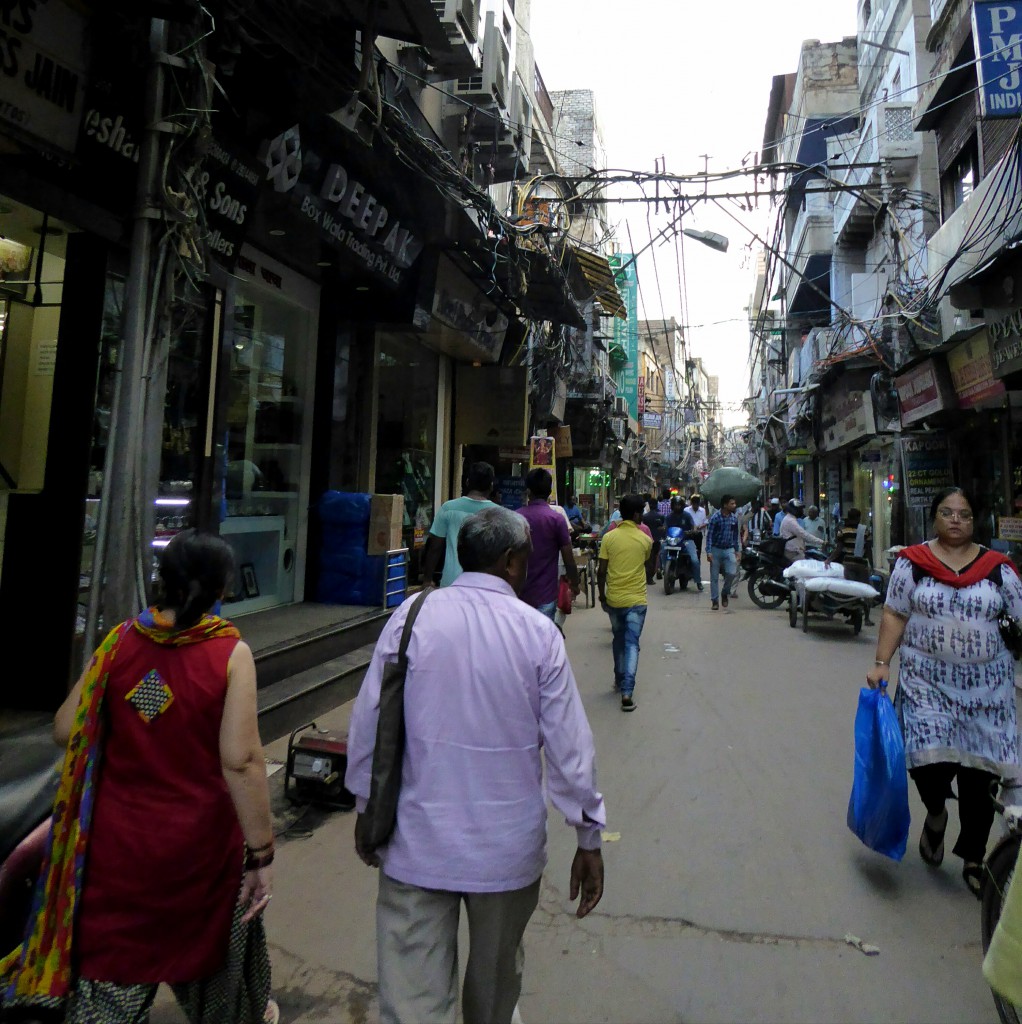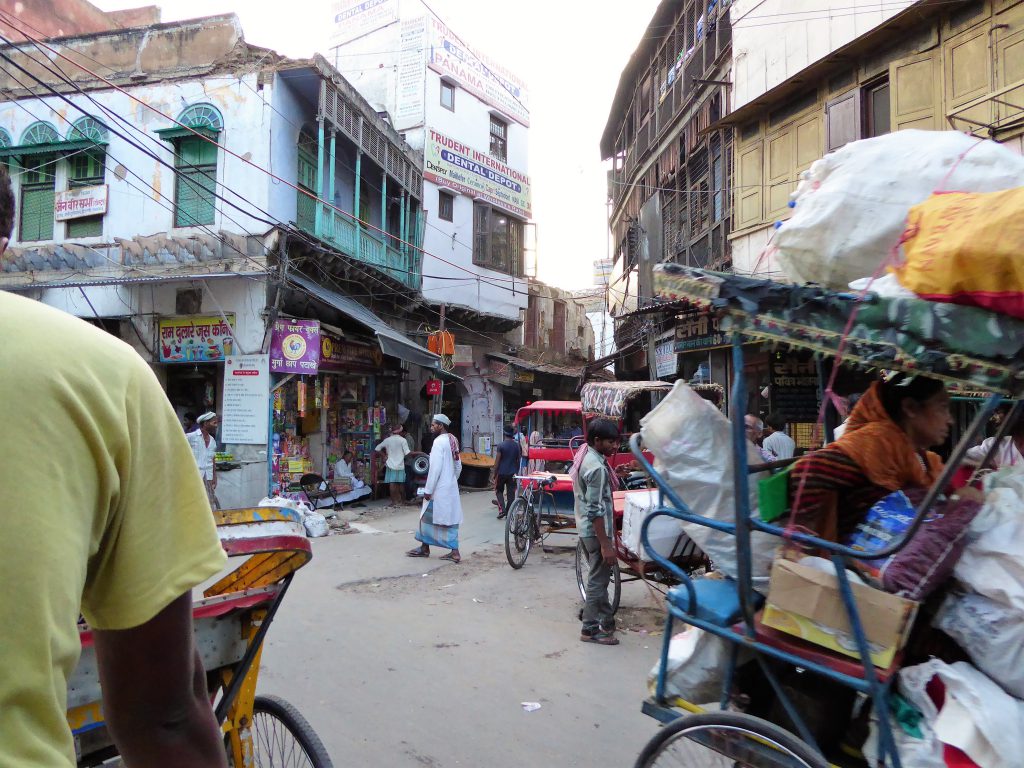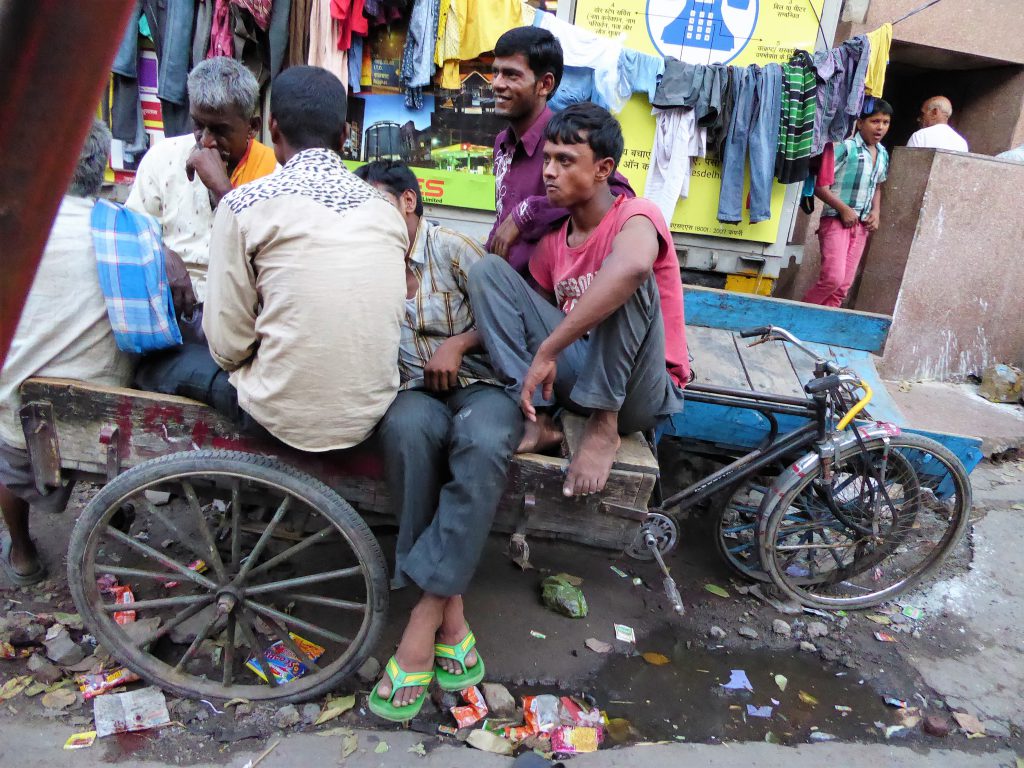 Can you Imagine Going for a Rickshaw Ride in Old Delhi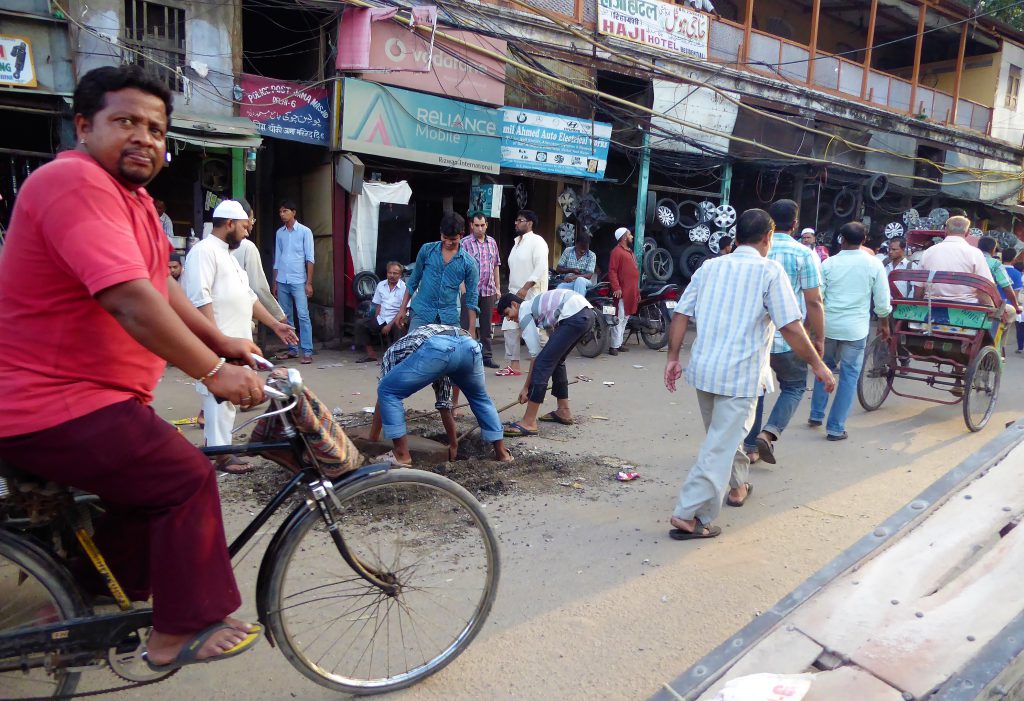 Closing the streets for maintenance? Nooo!
You can pass right?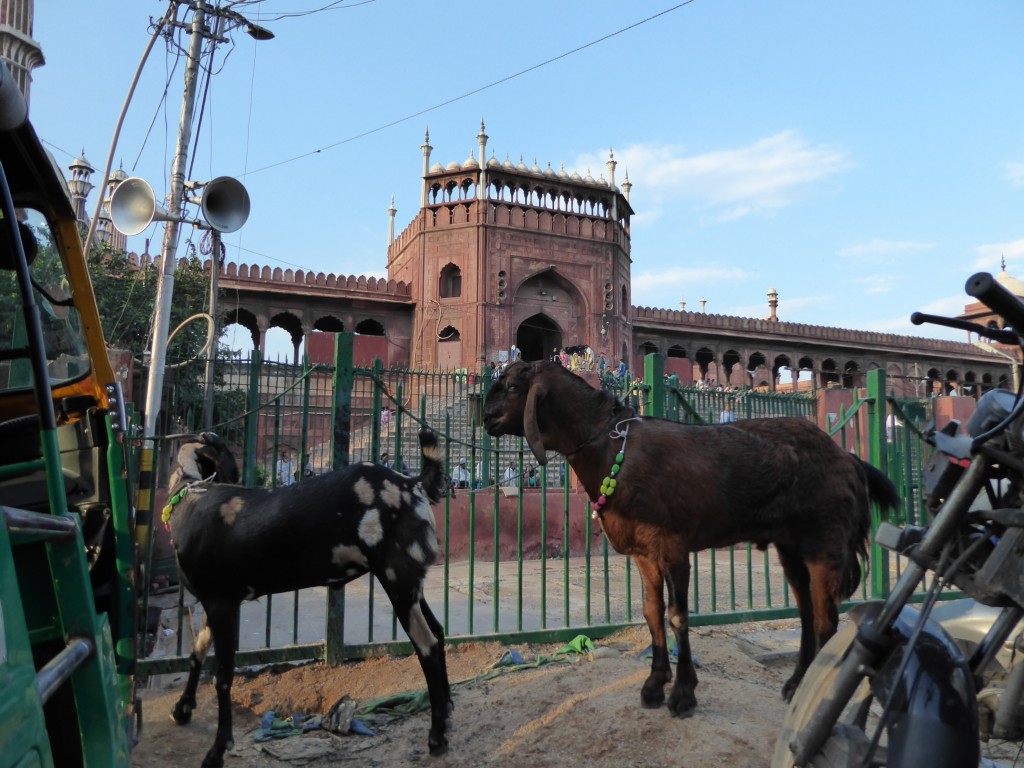 The biggest mosque in India, the Jama Mashid, is located in Chandni Chowk, Old Delhi. When you want to enter you can do so but you have to pay an entrance fee of RS300. I didn't do that but if you go up the stairs you can enjoy the great view from above. Looking into some of those busy streets gives you an good idea of the density of the area. Hearing the siren of the firetruck slowly going by shows you how busy the streets are. There is hardly any room to spare even for a firetruck.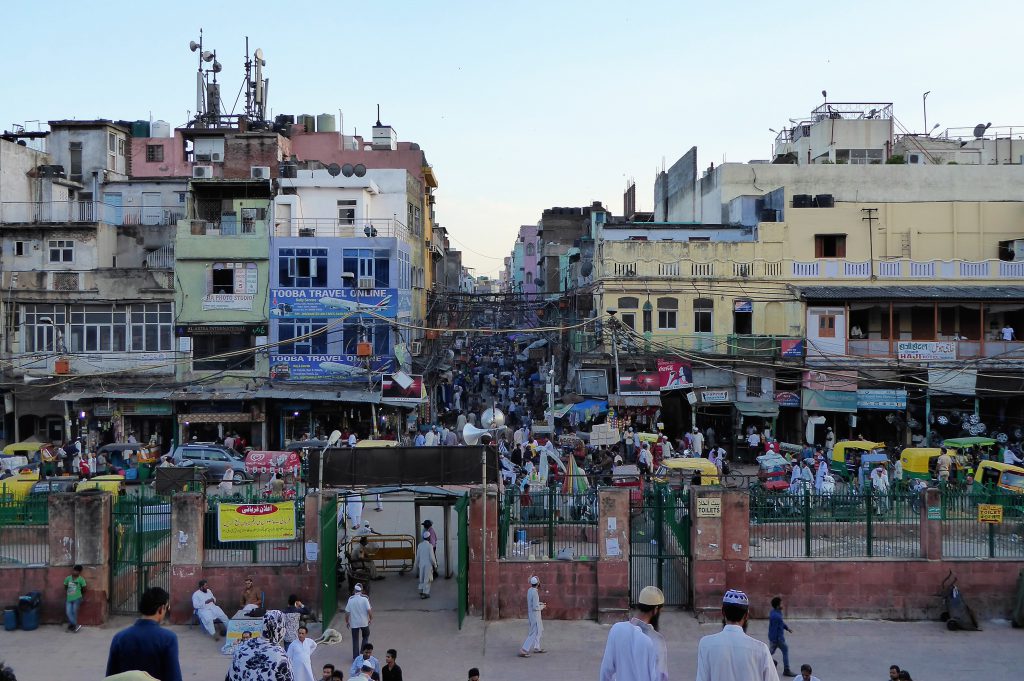 I took several pictures during the ride but mostly just enjoyed the various views you get.
Rickshaw Ride in Old Delhi
Duration and Costs
We paid our Rikshaw man RS 300 for an hour in Chandni Chowk, Old Delhi.
He drove us througt several streets and gave us time to get out where ever we want.
Did you like this post?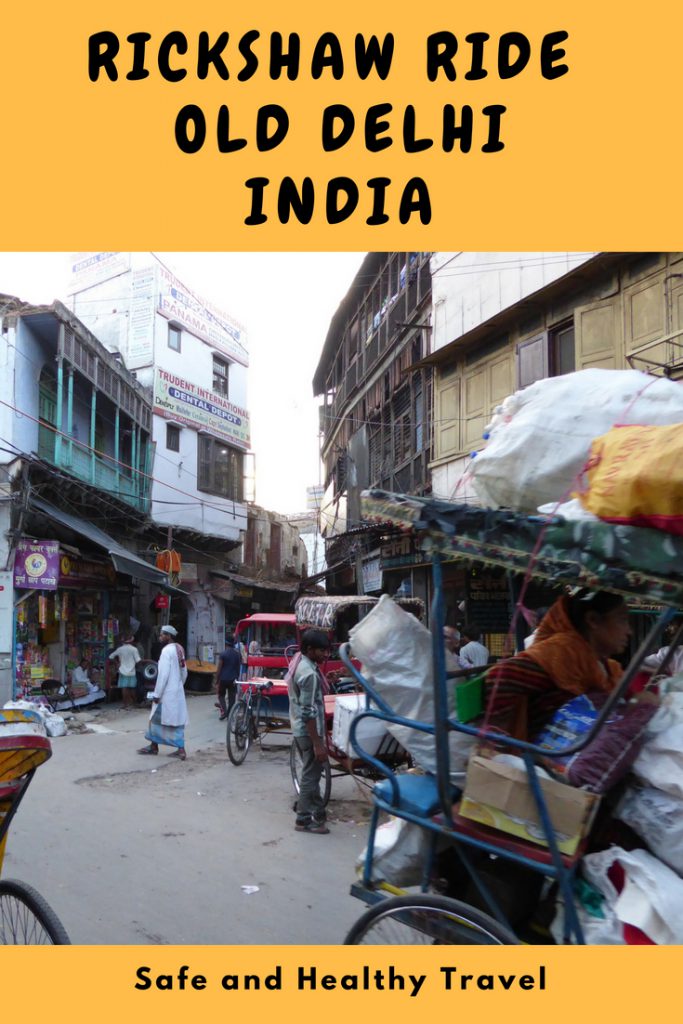 Share it for others too!!
Rikshaw Ride into Chandni Chowk in Old Delhi – India #Delhi #ChandniChowk #Travel https://t.co/5GO3AyED7p pic.twitter.com/hiO0y9KpHb

— Safe Healthy Travel © (@Safe_H_Travel) November 11, 2015
Curious on other travels in India?
Go for a Sunrise at the Taj Mahal – Agra
Go try to Spot the Tiger at Periyar Tiger Reserve – Kerala
Srinagar and the Gorgeous Dal Lake – Kashmir
5 Tips to Increase your Safety during the Dark Hours
Or can I inspire you to travel solo?
Hope you love this beautiful world as much as I do!!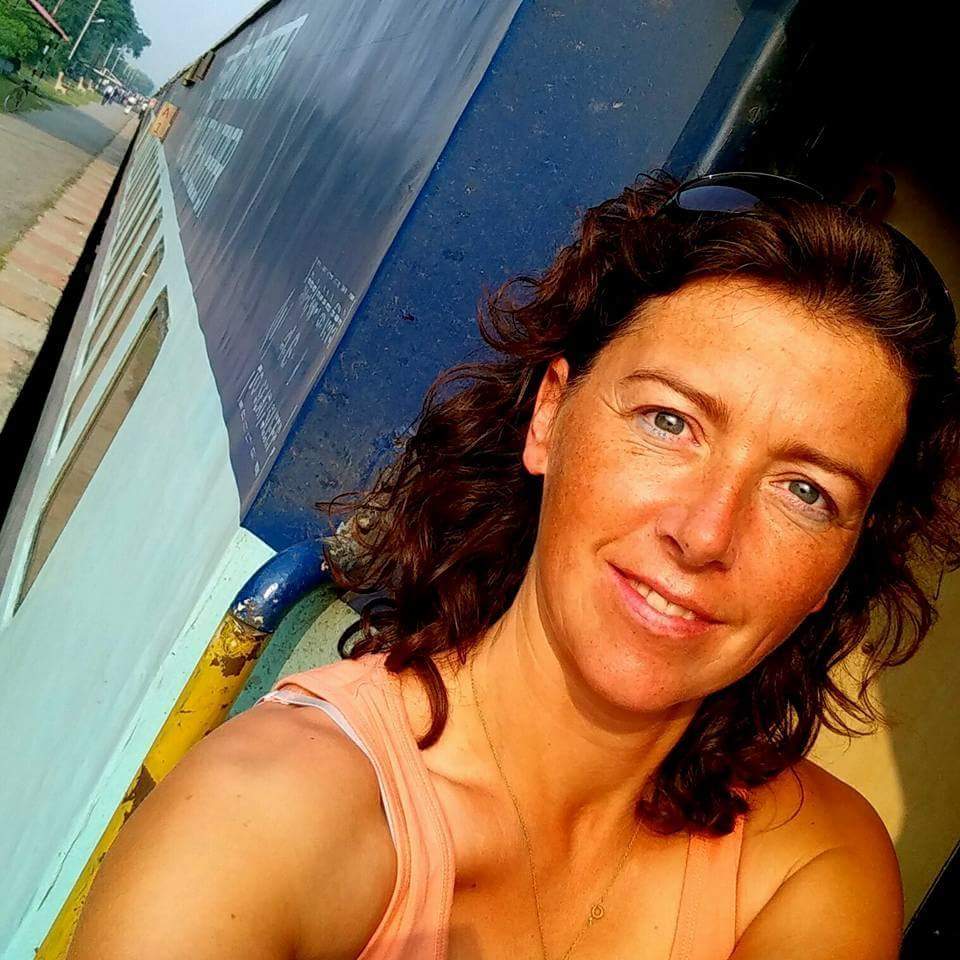 Jacomijn is een politieagent uit Nederland die jou graag laat zien hoe je veilig, actief en gezond de wereld kan over reizen. Safe and Healthy travel is a MUST