Solo Travel Namibia by 4WD – 10.000 km Travelling Solo in Namibia
|
When I made plans that I would have 5 months to travel around in 2021, I did not think that I would undertake a solo travel Namibia trip! And that I would drive more than 10,000 kilometres in a 4WheelDrive with rooftop tent! Actually, I wanted to go on a pilgrimage…or else I wanted to stay in Asia… Because of corona the options and my plans changed and this became the perfect trip for this time: A solo roundtrip Namibia!
How is it possible that I have so much free time? I changed my contract with my employer into a part-time contract whereby I can work all hours in the summer. A perfect combination if you like to travel in the winter period. This time it was time for solo travel Namibia!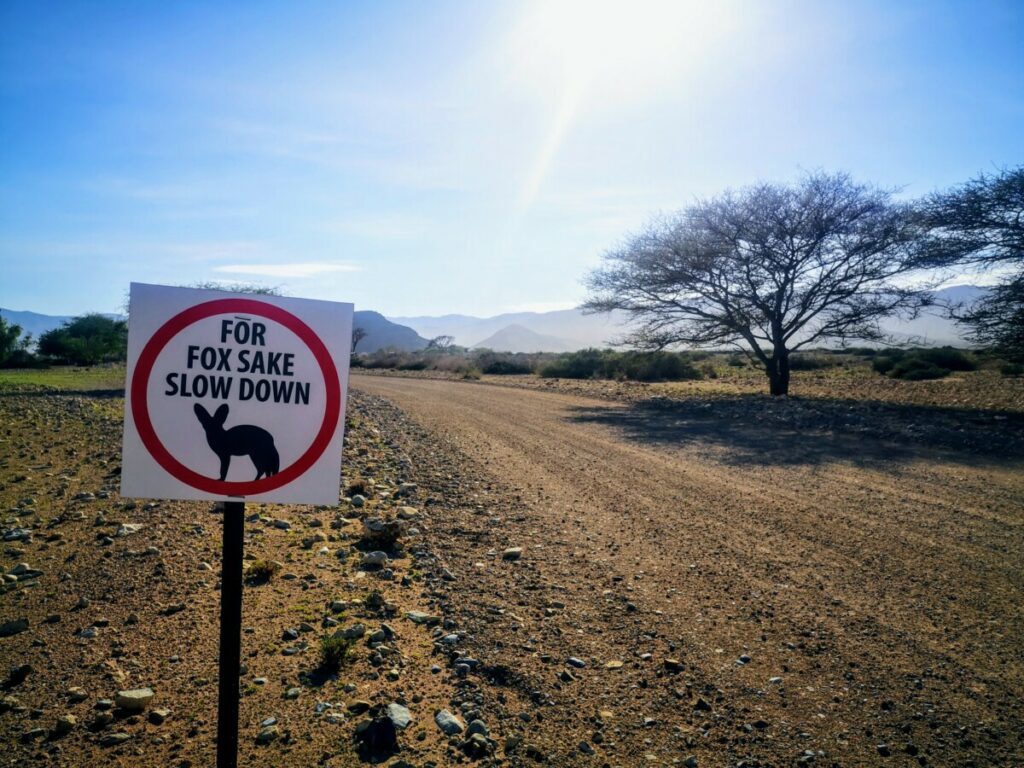 And so enough time for a Trip solo travel Namibia
The choice was not difficult, because where can you travel more safely in corona times than in Namibia? The country has few inhabitants (about 2.5 million) and the way of travelling around in a 4WD with rooftop tent is very safe in corona time! The downside is that I sometimes felt a bit alone… But then again, I feel like that at home sometimes, so yes… I'd rather feel alone once during a solo tour of Namibia than sit at home for three months without having to work and experience the beginning of the introduction of the lockdown. As I understood from colleagues, it was a drama…and I saw that on the news too, of course… There was also a evening curfew in Namibia, no alcohol was sold anywhere and in Botswana even supermarkets did not sell alcohol anymore…. So we don't have it that bad in The Netherlands 🙂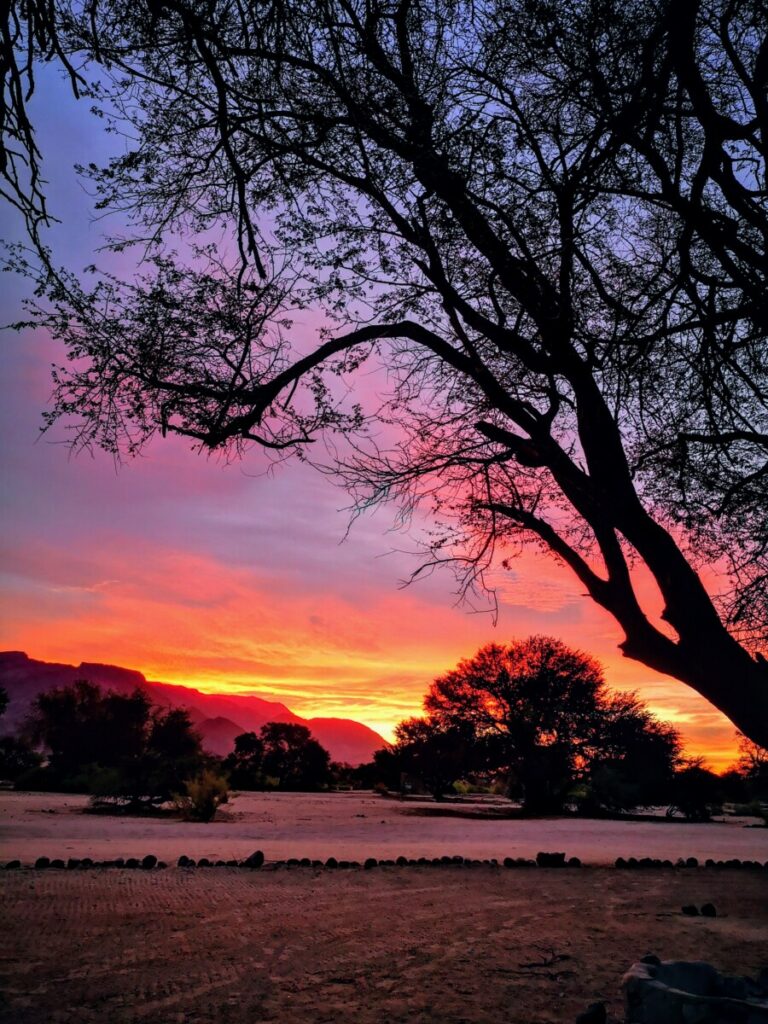 I flew to Windhoek, Namibia at the beginning of January and started my solo tour of Namibia with the Toyota Hilux 2.5 in which I would eventually drive more than 10,000 km. In the beginning it is a bit strange, quite a big car… and you have to drive on the left! But you get used to it pretty quickly! I drove out of Windhoek and into the Kalahari Desert. I spent the first night at the Bagatelle Kalahari Game Ranch campsite. At the lodge, I could have breakfast, lunch or dinner and I was allowed to use the swimming pool. My journey had a great start!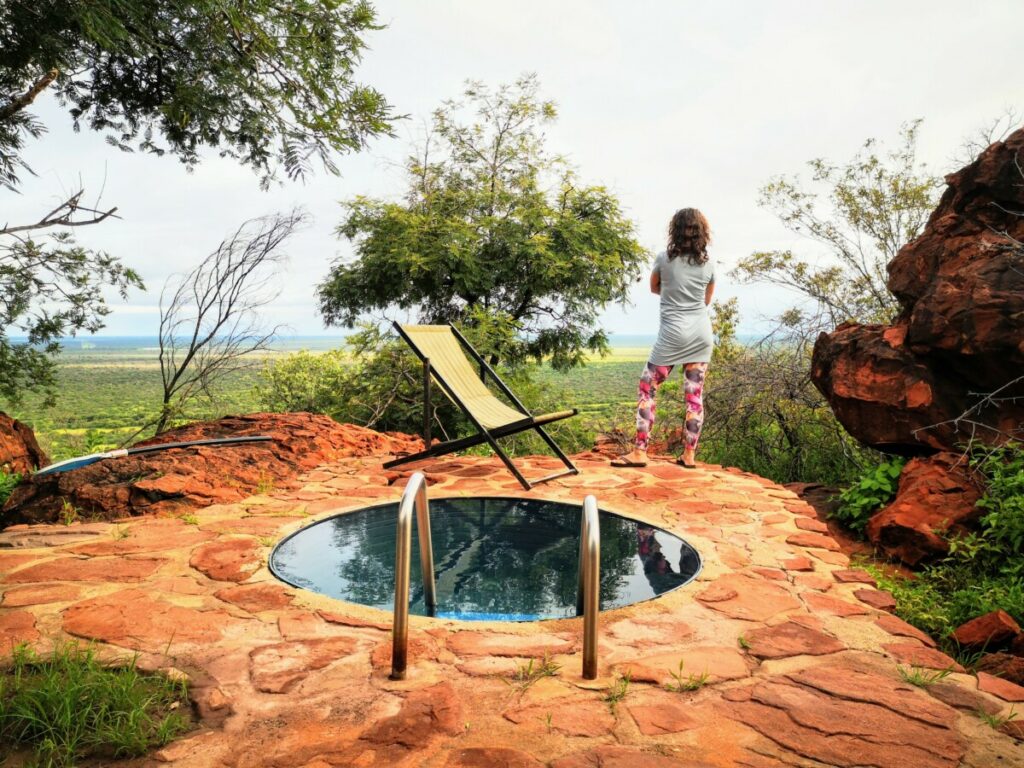 On the campsite, I spoke to a French woman, my age, who had been travelling around for a while and found it super! It was her second time on this campsite and she stayed a bit longer in Namibia than planned, because South Africa was closed due to corona. The French and I were the only campers. That night it rained and was very windy. My tent held up very well, I did not get any rain and after a few hours it was quiet. When I spoke to the French woman the next day, she said that she had been thinking of me…it never rained or blew so much and if I had been through this well, nothing could go wrong anymore!
How encouraging? 🙂
I also booked an introduction to the San by doing a bushwalk at Bagatelle. Super interesting!

10.000 km Solo Travel Namibia
After this, I went to Quiver Tree Rest Camp where I stayed on the campsite for one night and then I went to Fish River Canyon where I stayed at the Canyon Roadhouse hotel for a couple of nights. I really recommend that too! What a super nice hotel with all the old American cars in and around the hotel. Again, a lovely swimming pool and in the surroundings I could do some nice hikes.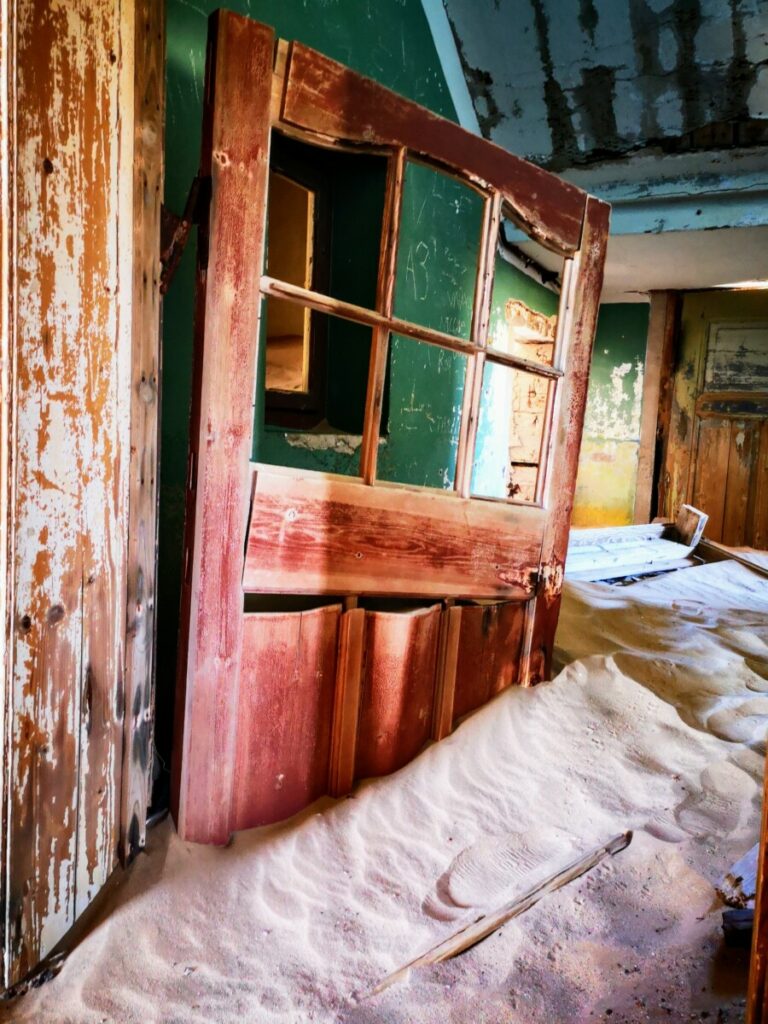 My trip got off to a great start and on day 8 I went on to Aus, towards the coast! From Aus I could make a trip to Luderitz and Kolmanskop. After 3 days here I left (day 11 of 72)  for Sesriem to visit Sossusvlei. A must visit of course! After Sossusvlei, I went into the Naukluft Mountains and drove to Weltevrede farm just before Solitaire. It was only a short drive and so I could lie by the pool and catch up on everything.
The next day, I visited the town of Solitaire, which as a Dutch citizin I should visit because Ton van der Lee lived there for a few years and started the hotel/campsite. I saw the book he wrote about it lying around and of course I bought it! When I rode off, I heard a little sound in my front tyre… Only when I drove softly I heard a pathetic squeaking sound … As there is a garage, I thought I'd rule out that something was really wrong and asked the man to look at the tyre.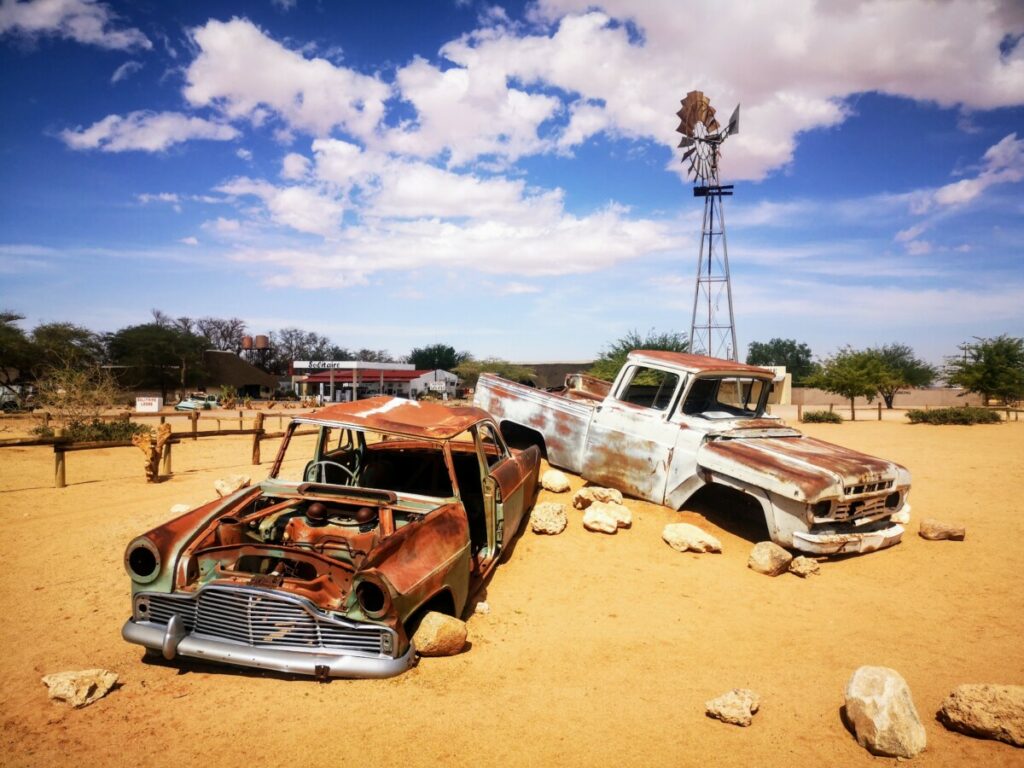 Solitaire.. it has a connection with the Dutch
I didn't mention that I only heard it when I drove very slowly…and when he didn't see anything, he asked if he could take it for a little drive. I gave the man the key and he got in. Seeing how he drove off with my car, and all my stuff in it, onto the C19 and disappeared out of sight… I stood there in amazement… with my mouth full of teeth…. Not expecting him to drive onto the main road and when he did, I thought he would turn and come back. But no, he just turned onto the road and disappeared from my sight… But now I was standing there, just my phone in my hand, watching in the town of Solitaire!!
Really…it took at least 7 to 8 minutes for him to come back! How relieved I was! Completely unaware of what had been going on in my head the past few minutes he said…. I have driven hard, soft, braked hard and you name it but I hear nothing! Only then did I tell him that I only heard it when driving at walking pace…. He checked that also but couldn't find anything.
I drove through a great area and later on to the coast, where I would stay a few days in Swakopmund at Meike's Guesthouse. It had just been 2 weeks and I was totally in my element!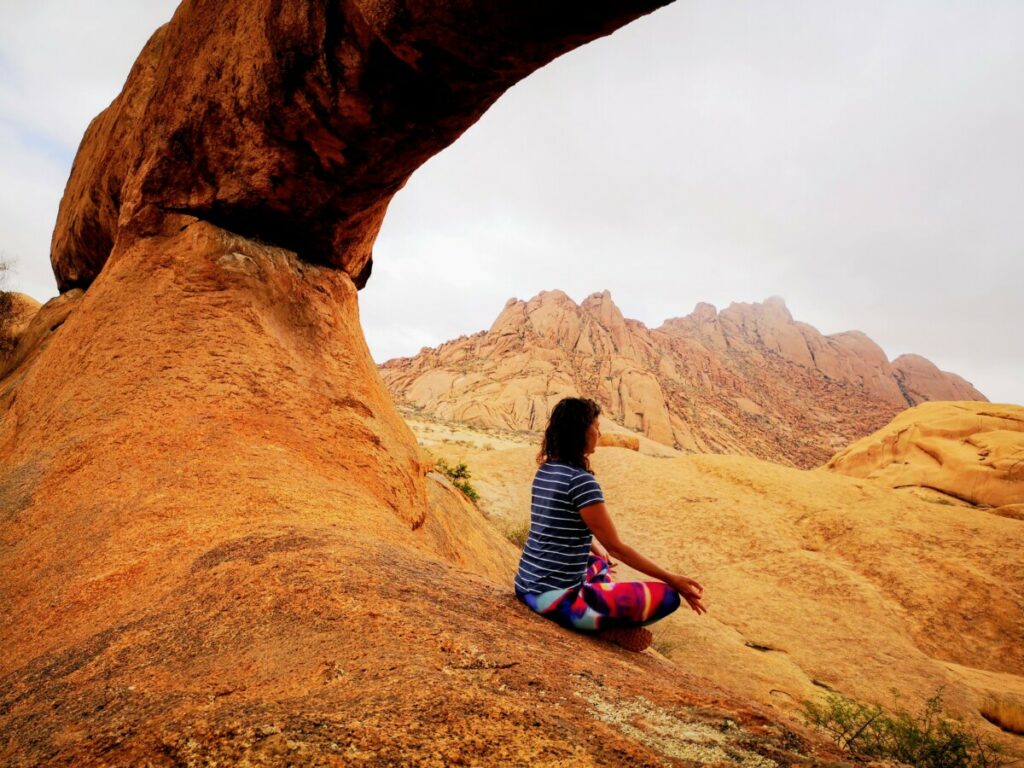 Solo Travel Namibia by 4WD with rooftoptent
After Swakopmond, I went back into the desert and visited Spitzkoppe, Brandberg, Twyfelfontein and Palmwag. I love the desert, I find it amazingly impressive to drive across that plain. To see all the surprising landscapes and all the life in it. It took me almost a week to get to Opuwo. The big city….that felt so crowded to me….where I couldn't keep much distance from all the people and where I first saw the Himba, Herero and modern Namibian walking the streets.
From Opuwo, I went to a Himba village and visited the huts and talked to them. I had a local guide and of course he translated everything for me. Some of the young people also spoke English and I was able to talk to them briefly. I found it very impressive and was amazed. I could ask a lot of questions…but as always, I come back with even more questions. How beautiful they are, the women! The men don't look so impressive but those women…. REALLY!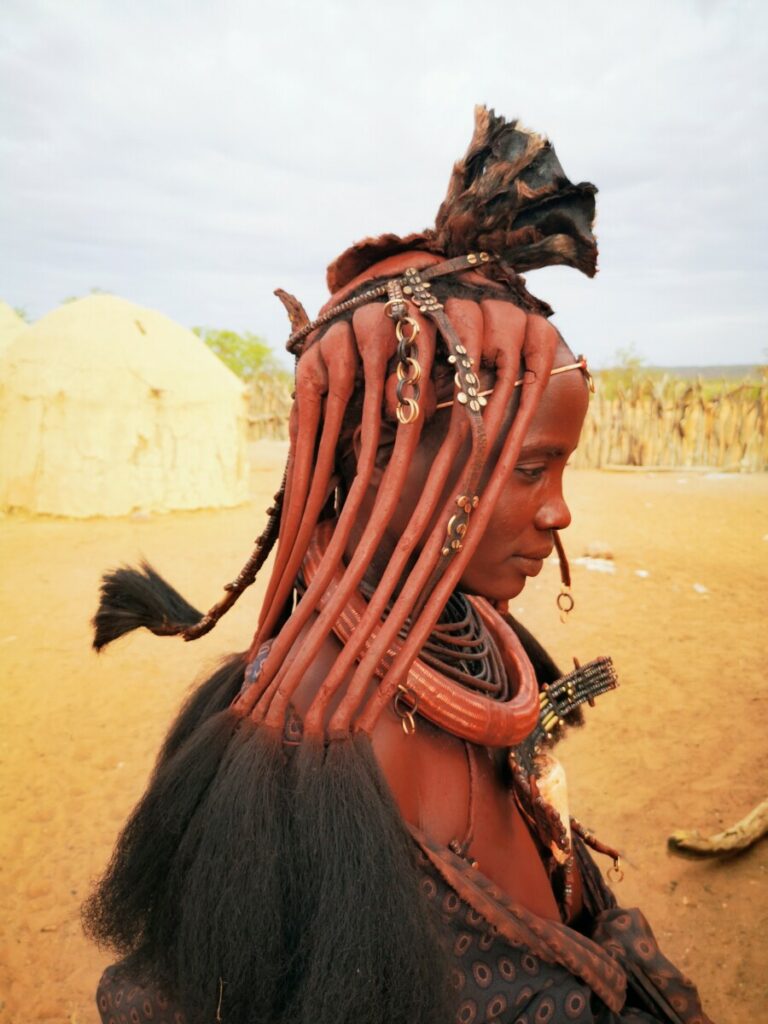 It was already 1 February when I arrived at the Epupa Falls. All the way up in Namibia and with a view on the border with Angola. I had a campsite right next to the water and I was not allowed to come too close to the water and certainly not to bathe my feet because there were crocodiles in the Kunene River. I walked around the waterfall and talked to a policeman who guards the border here… When I was driving away 2 days later, another policeman came up to me to ask if I could not take someone with me for a while, I was that policewoman and that is why he asked me. Such news always spreads like wildfire…and of course there were not many tourists…haha!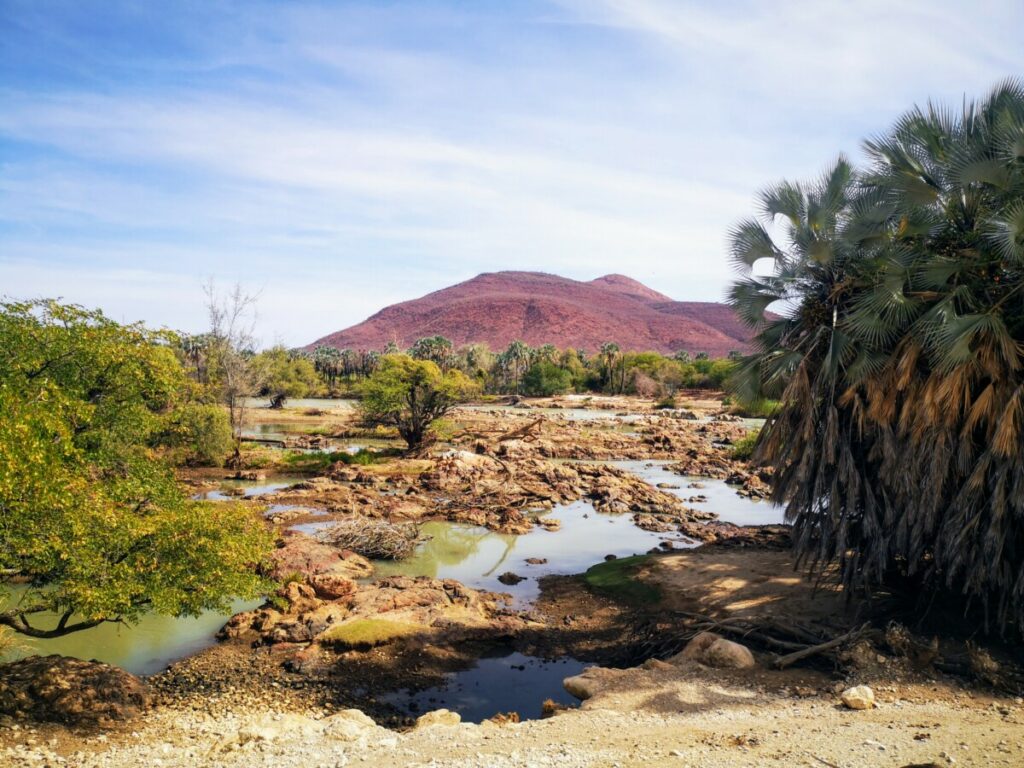 At this campsite, I also met another couple that I've been seeing the whole trip, the man is Cambodian and she is French. They travel around indefinitely and are a bit typical. She can't speak English, he is small, walks around with an enormous camera with a hood over the lens to protect it from the weather. Here and there, they stand by the side of the road or I see them working near the car. Then they have everything that belongs in the car outside to clean the car. You sometimes have those people who stand out because of their behaviour, these are two of them hahaa!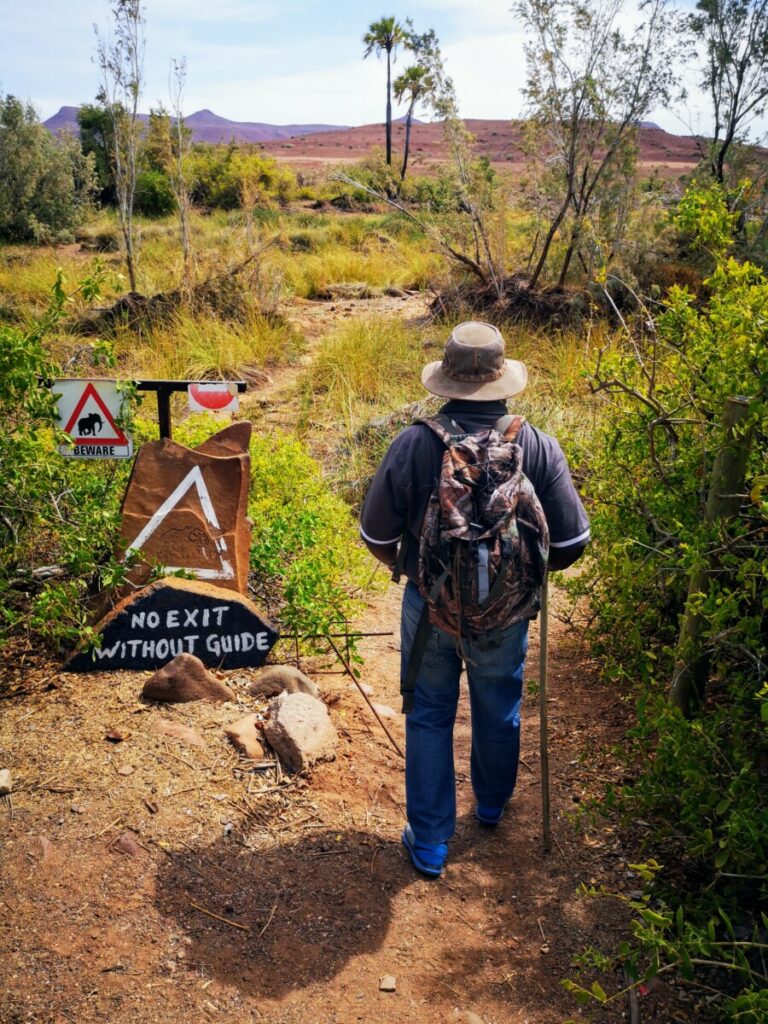 After this, I spent 2 days at Kunene River near Ruacana and then I went into Etosha for 5 days. I stayed 2 nights at Olifantsrus, 2 nights at Okaukuejo and 1 night at Halali and after that 2 nights at Onguma Game Reserve. This is just outside the NP and from there I went into Etosha for an afternoon. At that time, it was raining very hard and because I heard that there was a lot of rain in the Caprivi Strip, I didn't go higher but went down to Ghaub, Waterberg NP and via Dusternbrook back to Windhoek.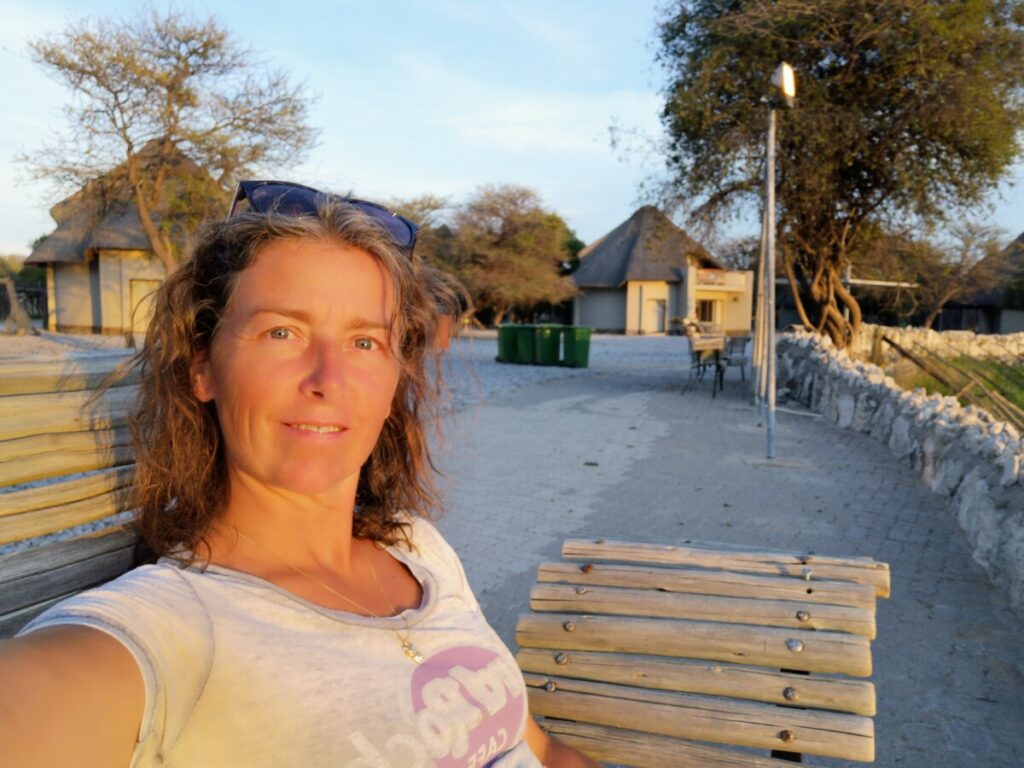 By now, I had been travelling for 40 days. I had Botswana on my list and since the national parks there seem to be really great, I decided to go there as well. One day later, after a covid19 test, I left Windhoek for the border and spent the night just before at Kalahari Bush Breaks. Wonderful place!
In Botswana I was in Ghanzi, Maun, Xhumaga, Gweta and the Lesoma Valley from where I visited Chobe NP for one day. Unfortunately I had a lot of rain which caused Moremi NP to be closed. Too many cars got stuck in the mud. Also the salt pans that I was going to visit were totally flooded and therefore not accessible. A real pity!
After Chobe NP I came back to Namibia and found myself in the Caprivi Strip where the weather was nice at the time. I did not have rain again!  2 days I camped in Divundu where I visited Bwabwata NP one night Rundu where I did a boat trip and came very close to the hippos. After that I camped 2 nights at a living museum of the San, the Ju/'Hoansi. I booked several trips to see and learn how they lived. Again, I found it very interesting to see and experience.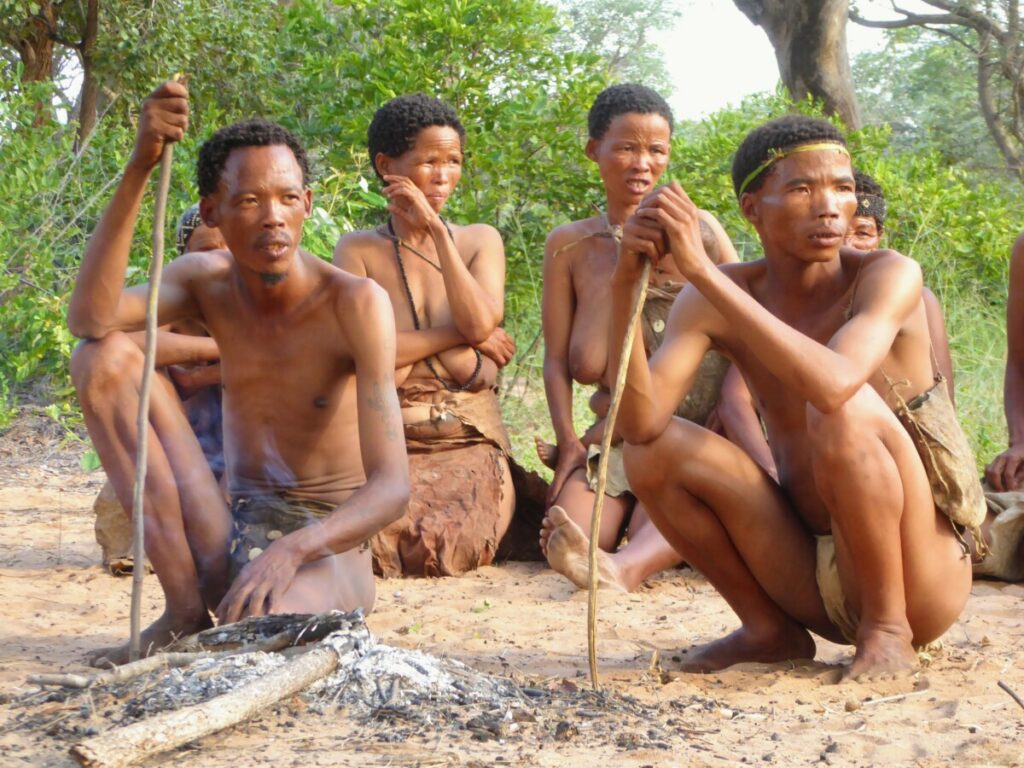 This musea was situated between Tsemkwe and Grootfontein.
Solo Travel Namibia by 4WD
10.000 km Travelling Solo in Namibia
From Mount Etjo I drove to Damara Mopane Lodge to go to the Skeleton Coast. What a super special area. I had been driving in the desert for a couple of days and so slowly I dissapeared into the Skeleton Coast where there is really nothing anymore…. Only sand and lots of wind! but also lions! I had not expected that!  Unfortunately I only saw many fishermen on the coast, local fishermen tourists or from South Africa. But also the footprint of the lion as proof that he is really there!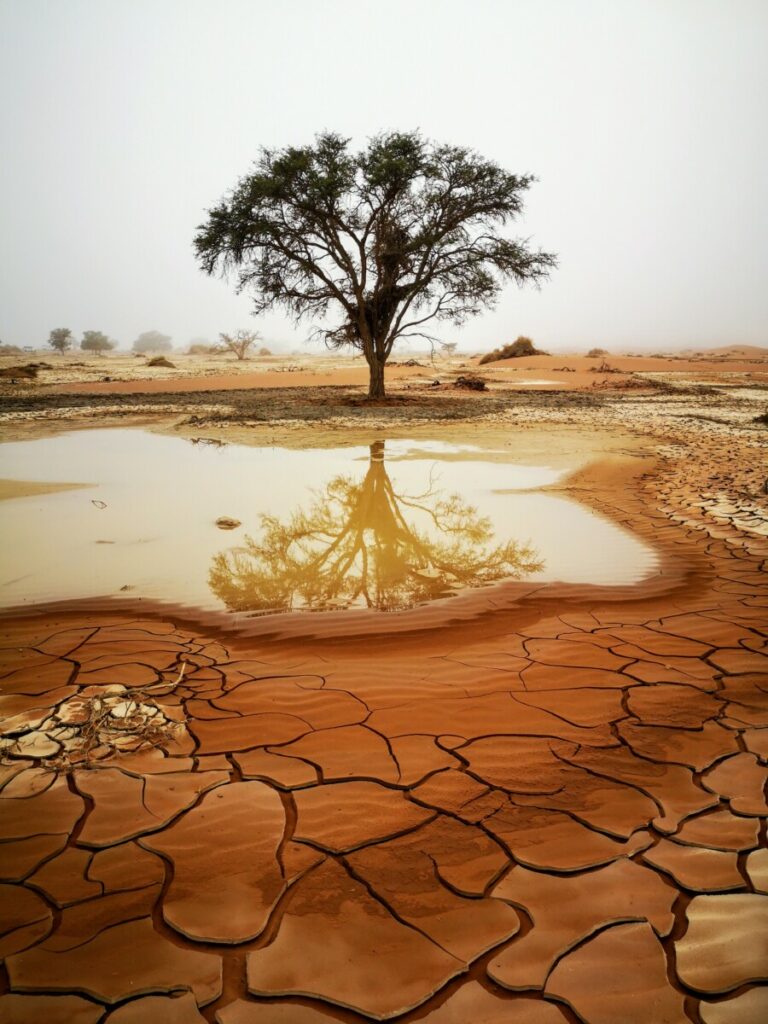 From Terrace Bay I drove along the coast to Cape Cross. I saw a number of shipwrecks and visited the largest fur seal colony in the world. What a filthy mess…. Of course, they don't clean up after those animals, so it stank there and I thought the howling of those animals sounded rather pathetic. I stood there for a moment and thought I could put a tick in the box…and went on! Hahaha!
After this I drove to Swakopmund where I had a delicious Indian meal at Garnish (which had moved in the meantime). I also had another look at the neighbouring desert dunes, only now from the fatbike.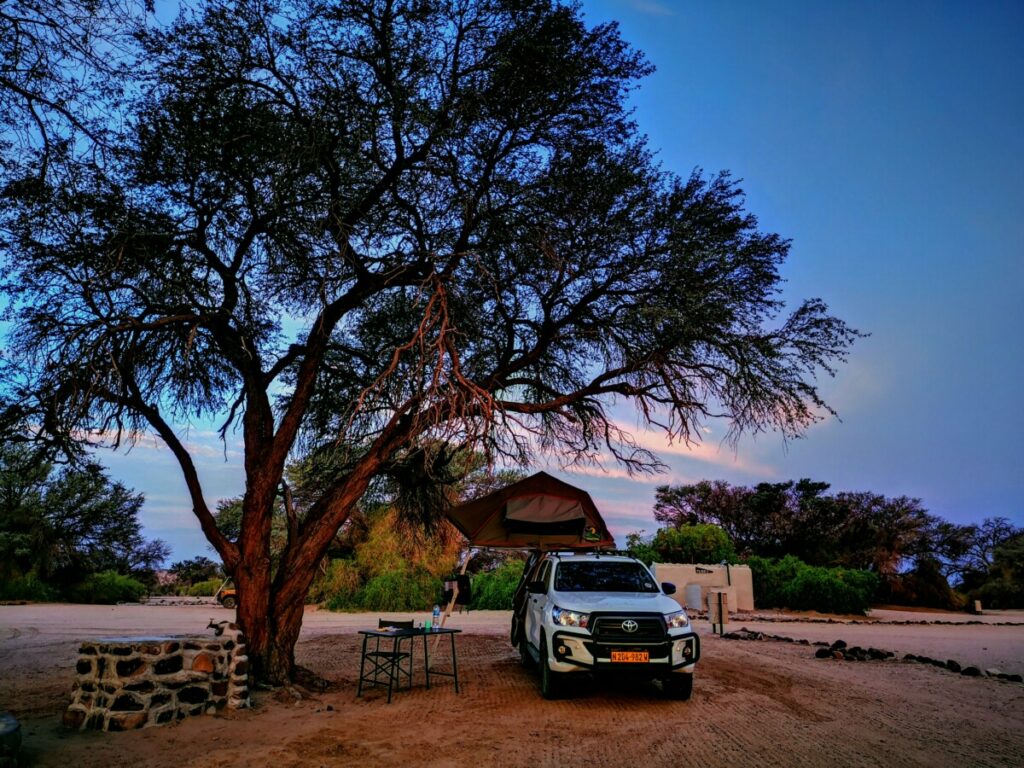 Via Spitzkoppe and Donkerhuk I went back to Windhoek where I had to hand in my 4WD on day 71. The journey was over.  It turned out that I had driven in those 71 days 10,776 km!
And how it always works for me, in recent years, with a long journey. I was really looking forward to being home again…although I had sold that home last year…. So now I have to make my tiny house in the countryside into my new home… I was also looking forward to going back to work! Putting on my uniform and playing outside!
Do you always have this after a (long) trip?
I have now briefly shared the entire Namibian solo tour. Of course, I will share it extensively so I can tell you where I slept…what I visited and what I saw… And what I have experienced because in 2.5 months you can experience a lot!
Could you travel alone for so long?
10.000 km Solo Travel Namibia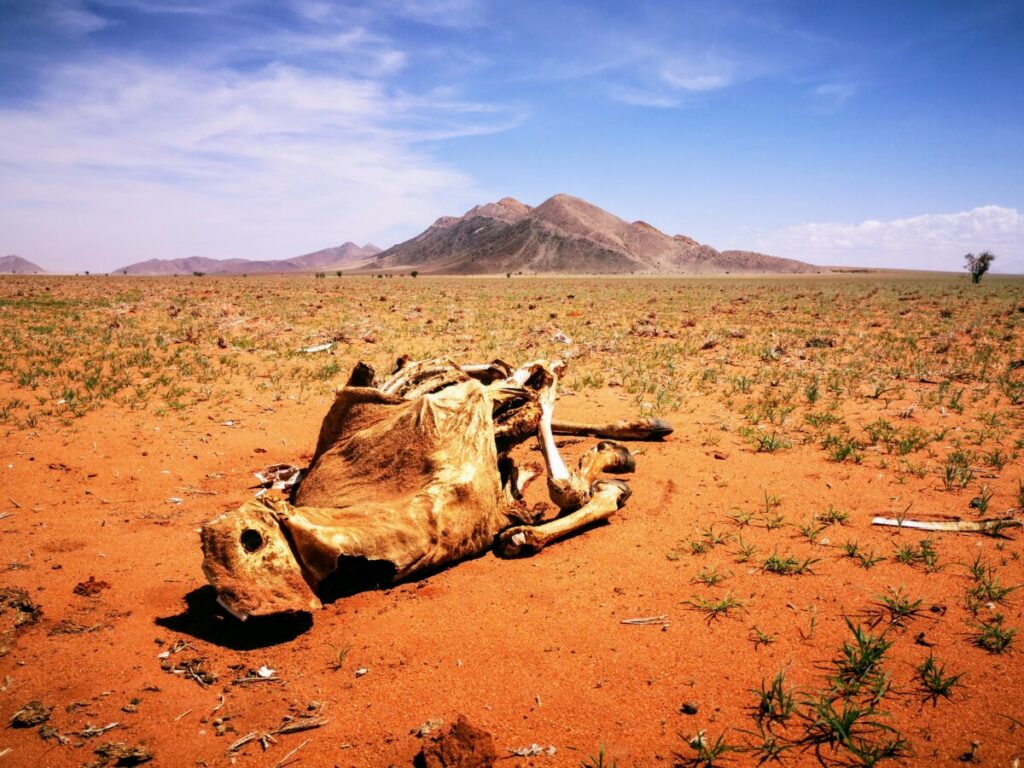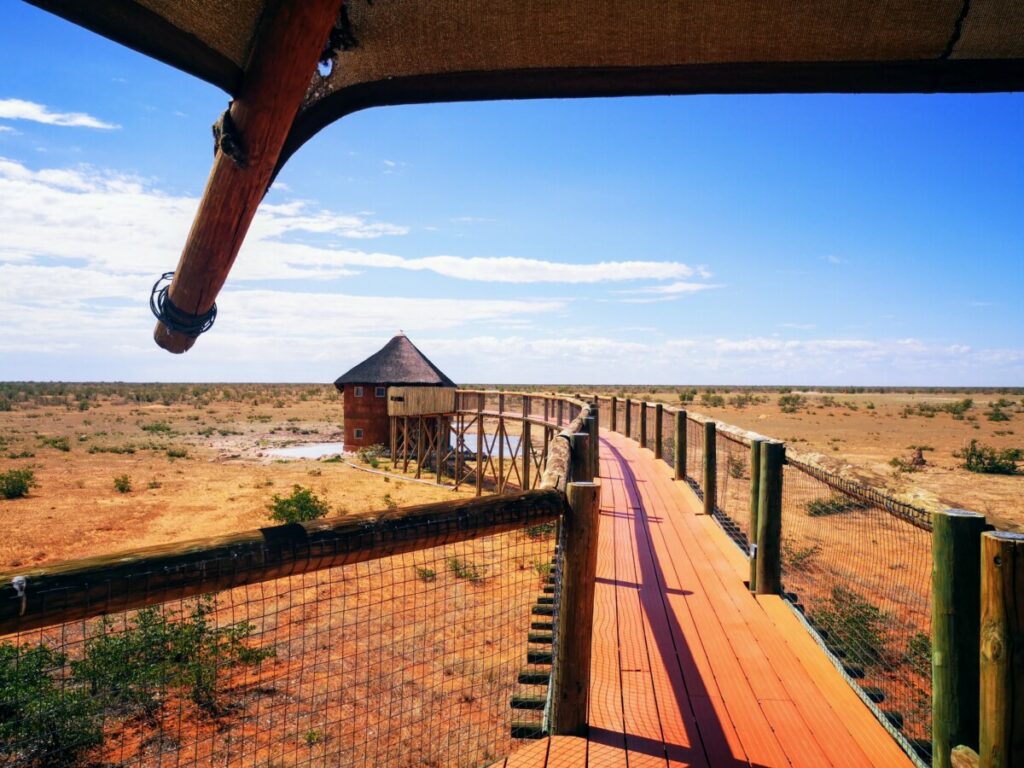 Did you know that for me these countries were country 47 (Namibia) and country 48 (Botswana)?
How many countries have you visited in your life?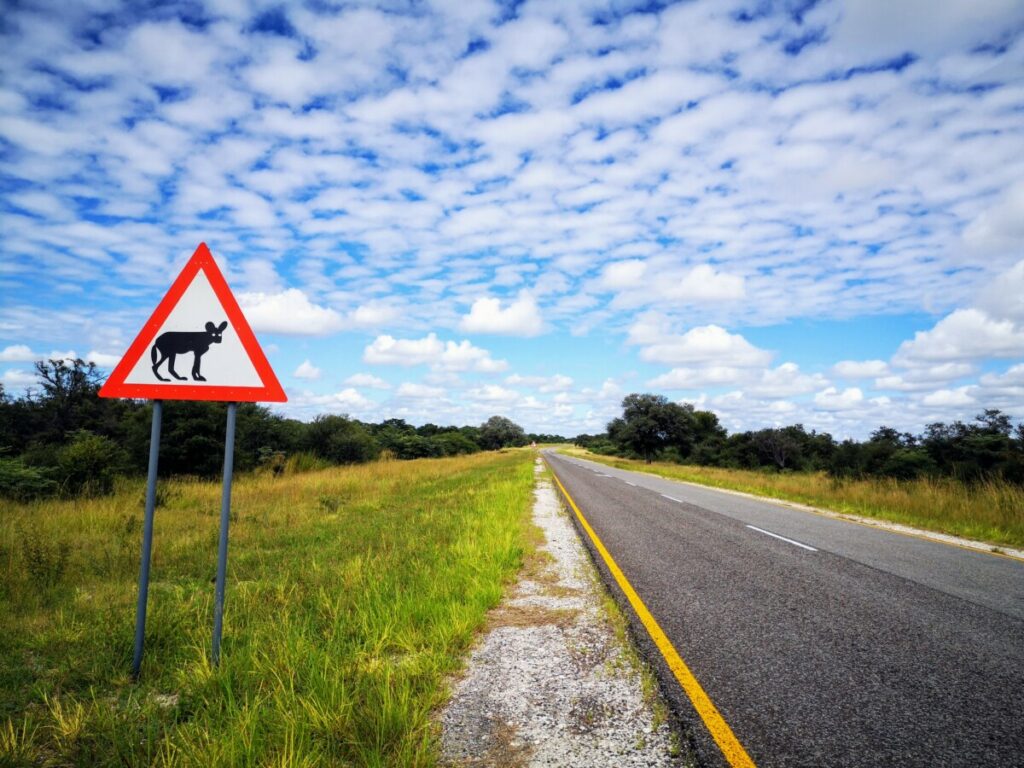 It has not been a cooperation in which I have saved costs or earned money, but I would like to mention that I booked this trip with Explore Namibia. They have arranged everything perfectly for me and were always available for me by phone or whatsapp. If you are making a longer solo trip, that is really very nice. The route that they had mapped out could be viewed in the Travelkey app and I received all kinds of information about what to do in the area and everything that is useful to know during a roadtrip Namibia.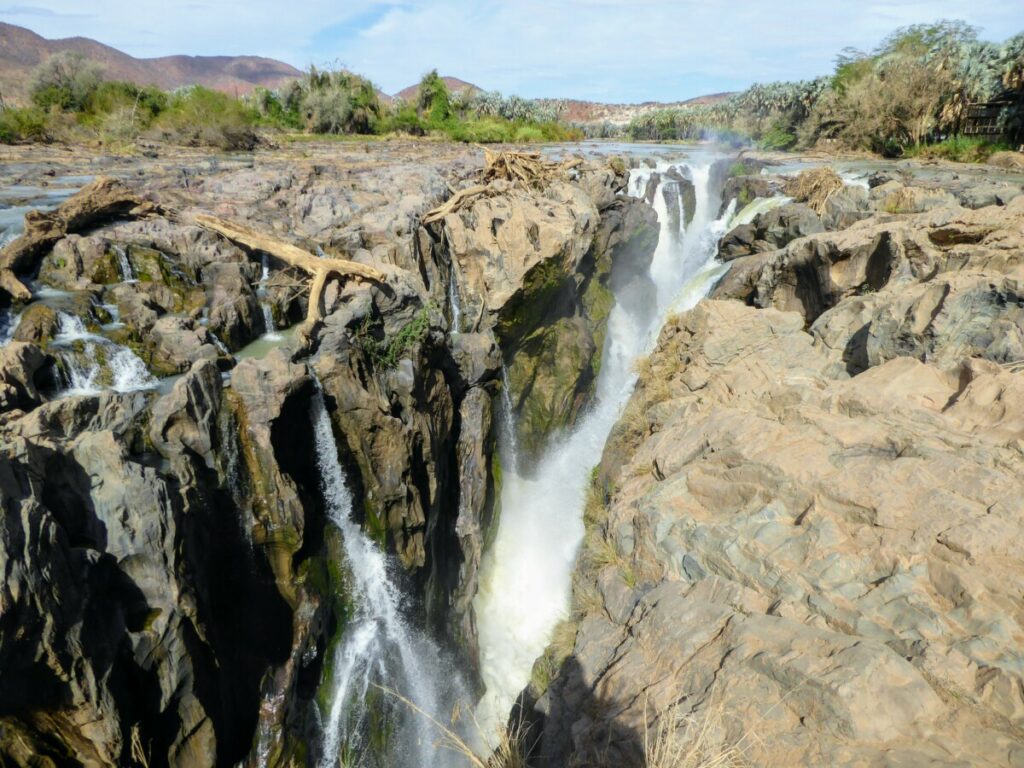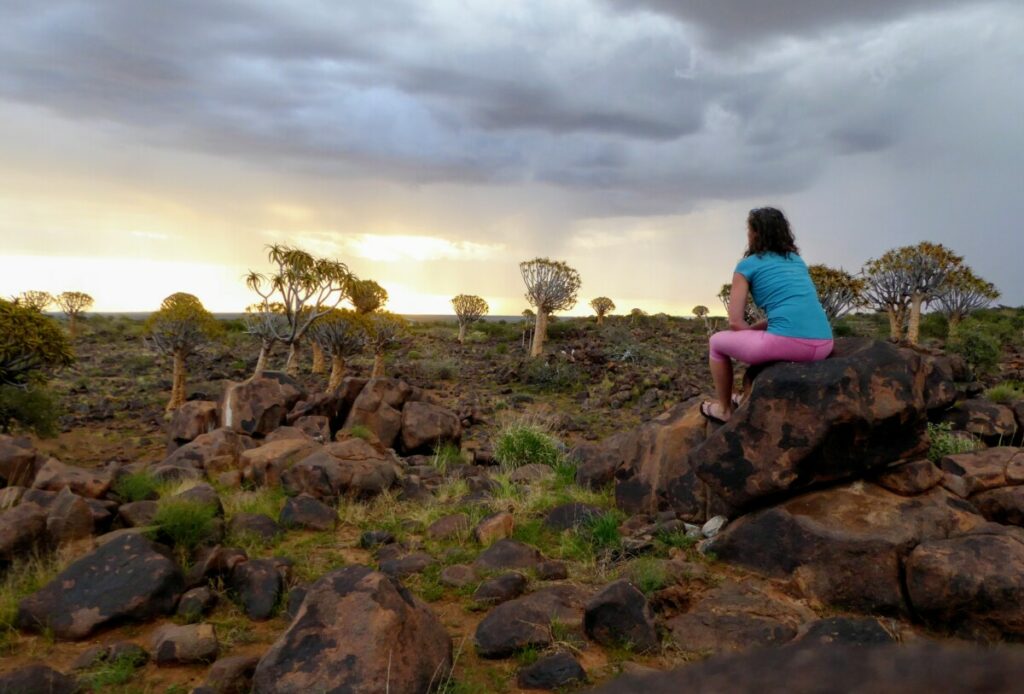 Will you share this trip?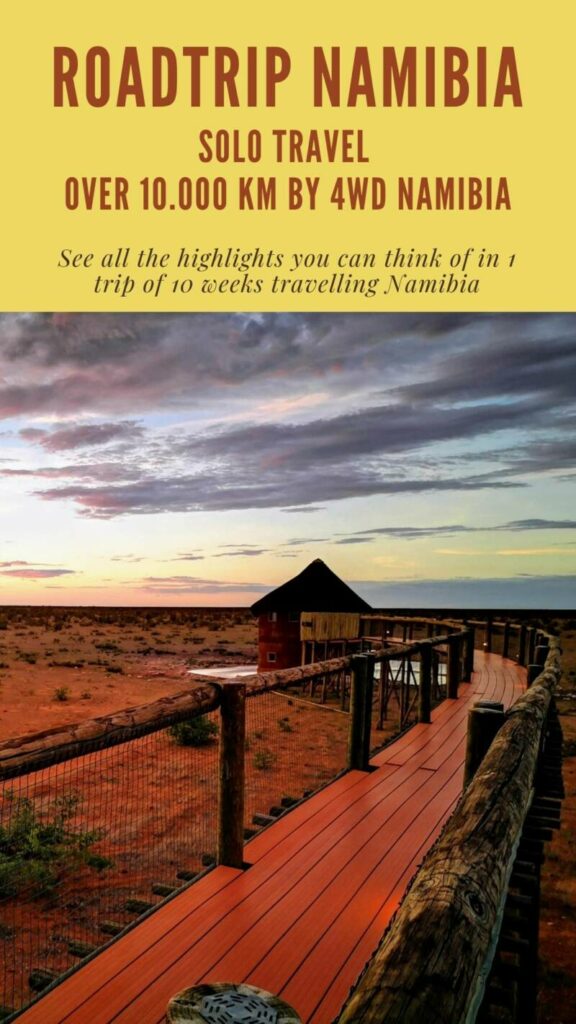 Packinglist Camping in Namibia
3 day Safari Masai Mara – Kenya
Discover Morocco in 4 days/3nights
Cycling to the Fish of Tanji – The Gambia
During a safe journey your activities should be on the day and not the evening/night.
Read why!

Nightly Adventures – Why you shouldn't be in the streets when it is dark!
I hope you enjoy this world as much as I do!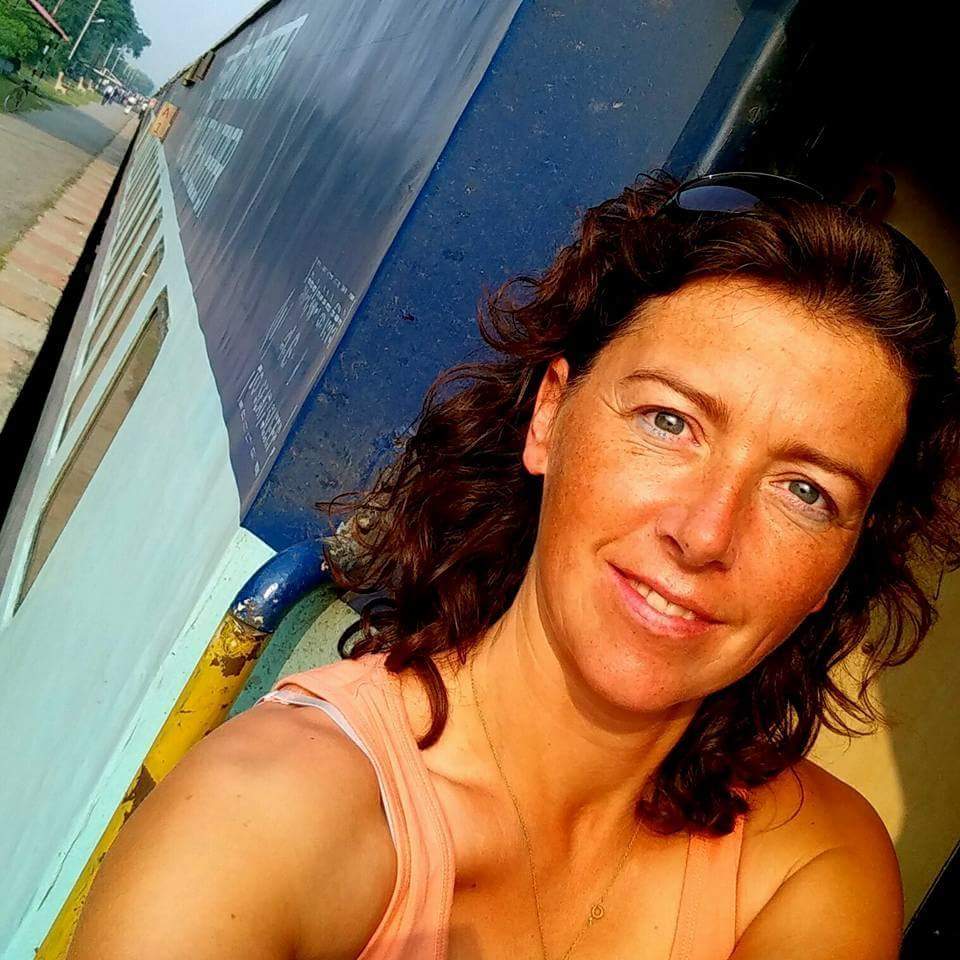 Jacomijn is een politieagent uit Nederland die jou graag laat zien hoe je veilig, actief en gezond de wereld kan over reizen. Safe and Healthy travel is a MUST