What to do at Waterberg Plateau National Park – Namibia – Enjoy all luxury at Waterberg Wilderness
|
Initially, this beautiful place was not on my itinerary, but I am so glad that I was able to enjoy a few days of luxury at Waterberg Wilderness. After a rainy visit to Ghaub, where I would camp, I quickly drove on to Waterberg Plateau National Park. I stayed at the great resort Waterberg Wilderness almost on top of Waterberg Plateau National Park. There, I enjoyed the view of the Kalahari to the fullest while sitting by my own little private pool. After a few days of rain, I now had plenty of sunshine and was back in my element!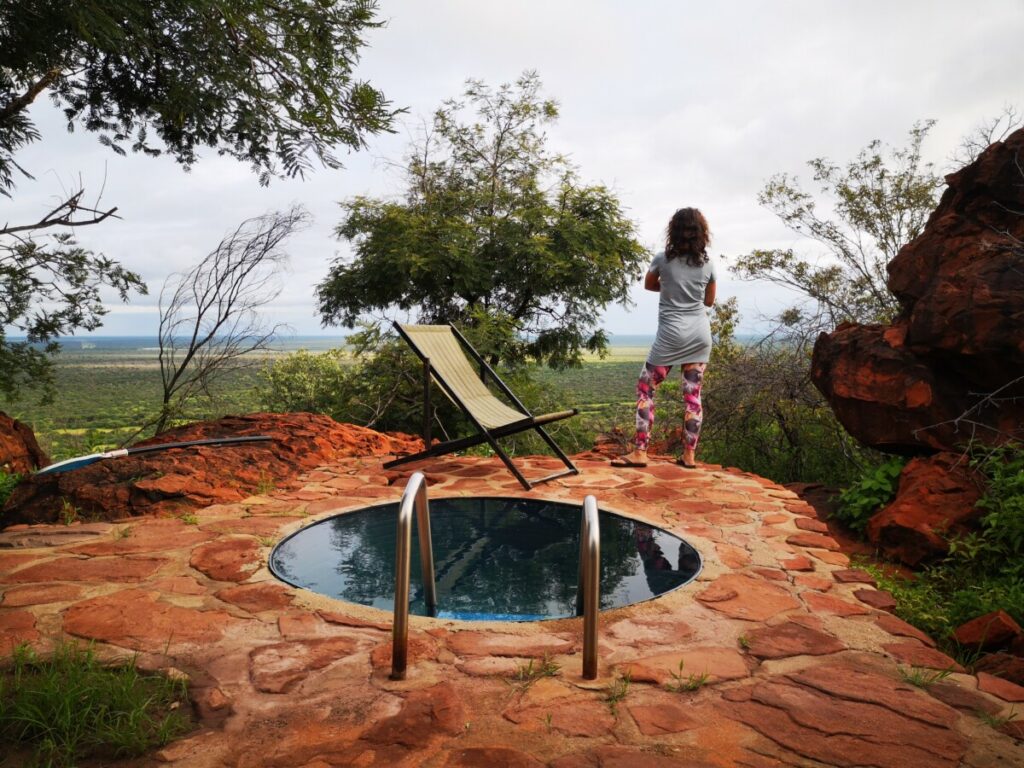 Isn't that a great private pool and terrace?
Waterberg Plateau National Park is a national park located in Central Namibia. The nearest big town is Otjiwarongo, which I don't have such fond memories of… I will tell you about this later on. The park lies 200 metres above sea level and because it is quite inaccessible for humans, a number of endangered species, such as the black rhinoceros, have been placed there since 1972. In several places in Namibia, animals from Waterberg Plateau National Park have been reintroduced.
The Waterberg Plateau National Park is home to 200 different species of birds and 25 species of mammals, including the white and black rhinoceros and the sable antelope.
Waterberg Wilderness Resort
When I went to check in, I could choose where I wanted to stay. I chose the slightly less expensive option, but apparently that was not available and I was immediately upgraded to the cottages with private pool and super views over the Kalahari. Of course, I was much happier about this and I couldn't believe my luck when I got the tour of the house.  It was fully equipped and when I was alone there, I quickly changed into my bikini and enjoyed my own place for the next two days.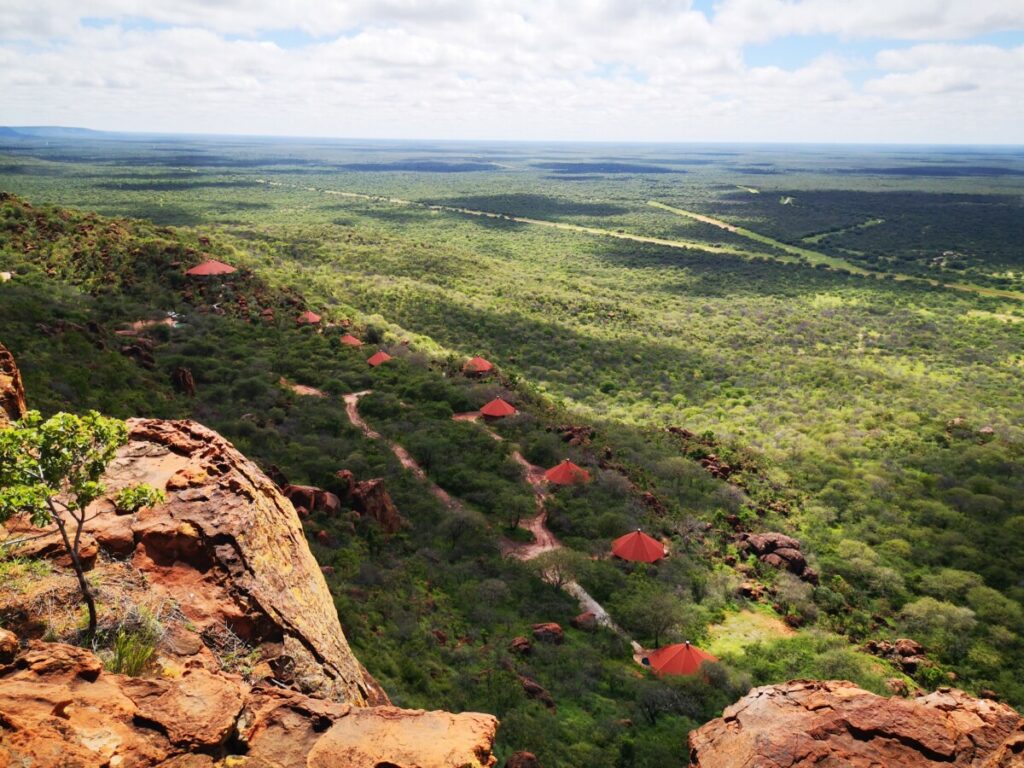 If you want to enjoy yourself for a while without having to think about where you are going to eat or what you are going to make (4WD with rooftop tent travel thingy of course) then this is also nice. They have a restaurant on every level of their resort. So where I checked in was a restaurant for that level of stay, one level down. This level was more overlooking the forests of the mountain and the level where I stayed was a bit higher and had a view of the Kalahari Desert. Breakfast and dinner are included in the price. Lunch can also be booked at this restaurant. I still had some left in my fridge in my 4WD so I had some nice crackers with cheese spread and cucumber by my private pool.
When I checked in, I had already seen that there were several possibilities to entertain myself that day and the next. There are several walks on offer as well as safari drives in the Waterberg Plateau National Park. The national park consists of the Waterberg and an area of no less than 8000 hectares in the vicinity.
Nature Trails Waterberg
There are several unaccompanied walks, but they do not take you to the top of the Waterberg. I was glad when a French girl booked this walk and I could join her. Together we started the climb and the guide told us about the background of this beautiful table mountain. He told us that animals had been released on the mountain so that they could live safely. The mountain is very difficult to walk on and is therefore largely free from poachers. The animals can reproduce freely, for example the rhinoceros, and therefore several animals have been released in other areas.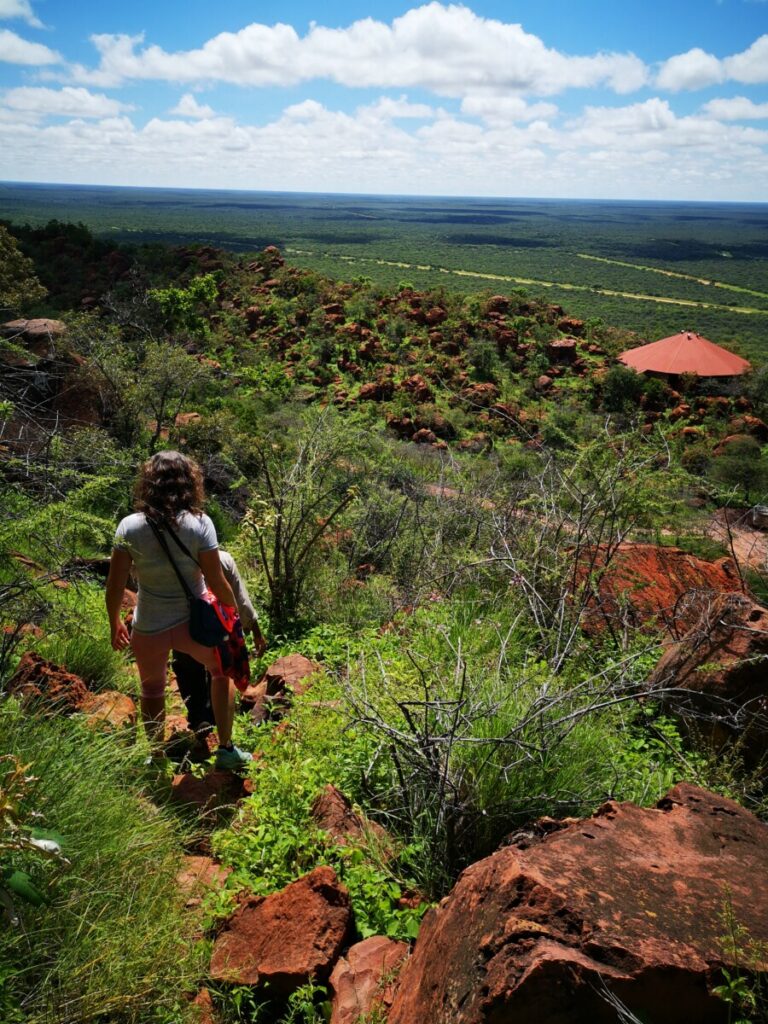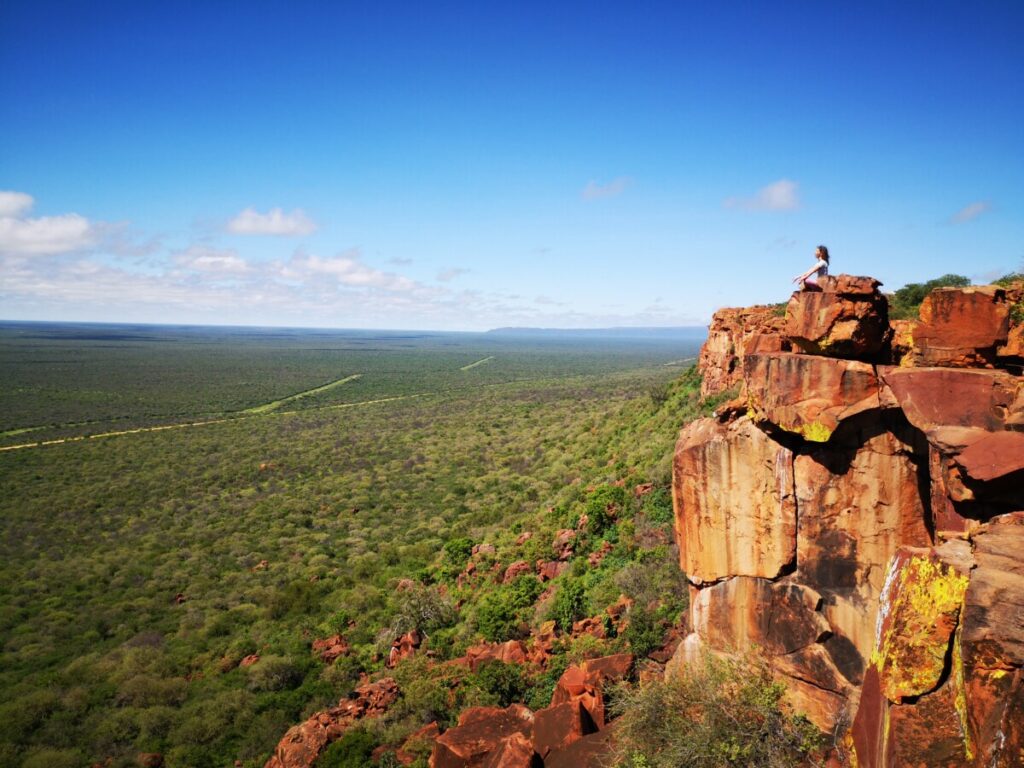 Nature is impressive on all fronts.
This view from Waterberg Plateau National Park is impossible to miss.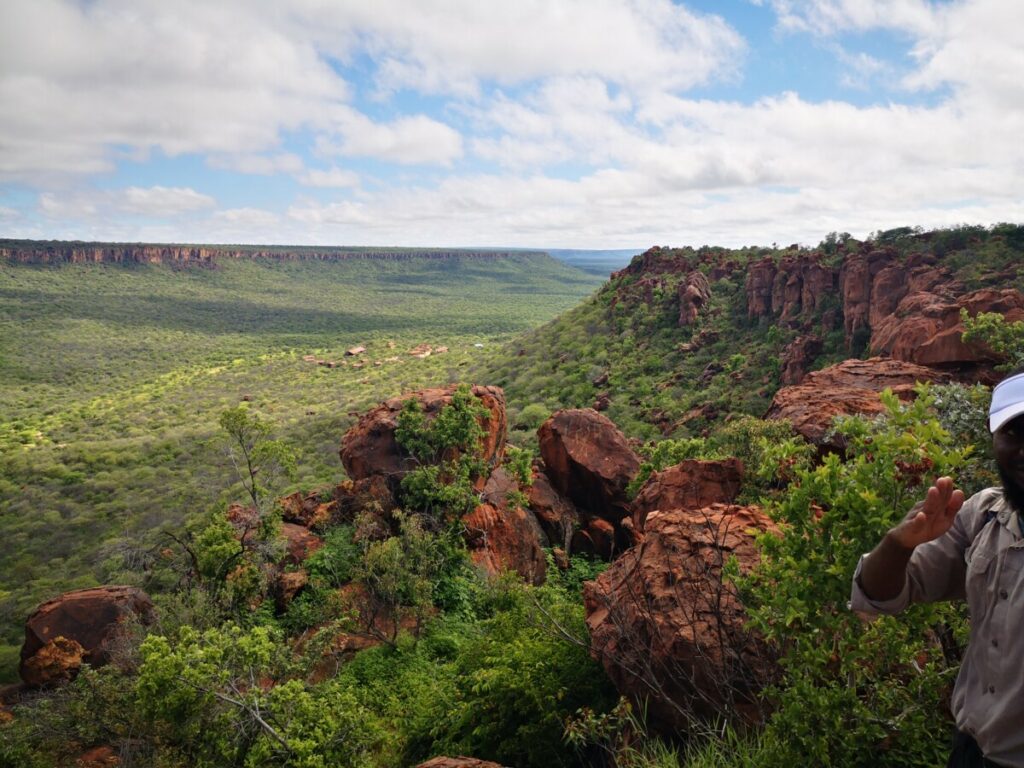 Historical Hikes Waterberg
The Waterberg is also an important point in Namibia's history. The Herero lost their last battle here against the German colonial troops. During my whole trip, I of course came across a lot of history about this battle, I had never studied it before and I only knew the Dutch background a little bit in southern Africa. Thousands of Herero were killed here and many lost their lives in the Kalahari Desert when they were driven out by drought.
Missionary Path and the History Path are two examples of hikes Waterberg offers. They are marked and you can hike them in your own company. Every now and them you'll pass a sign with some explanation too.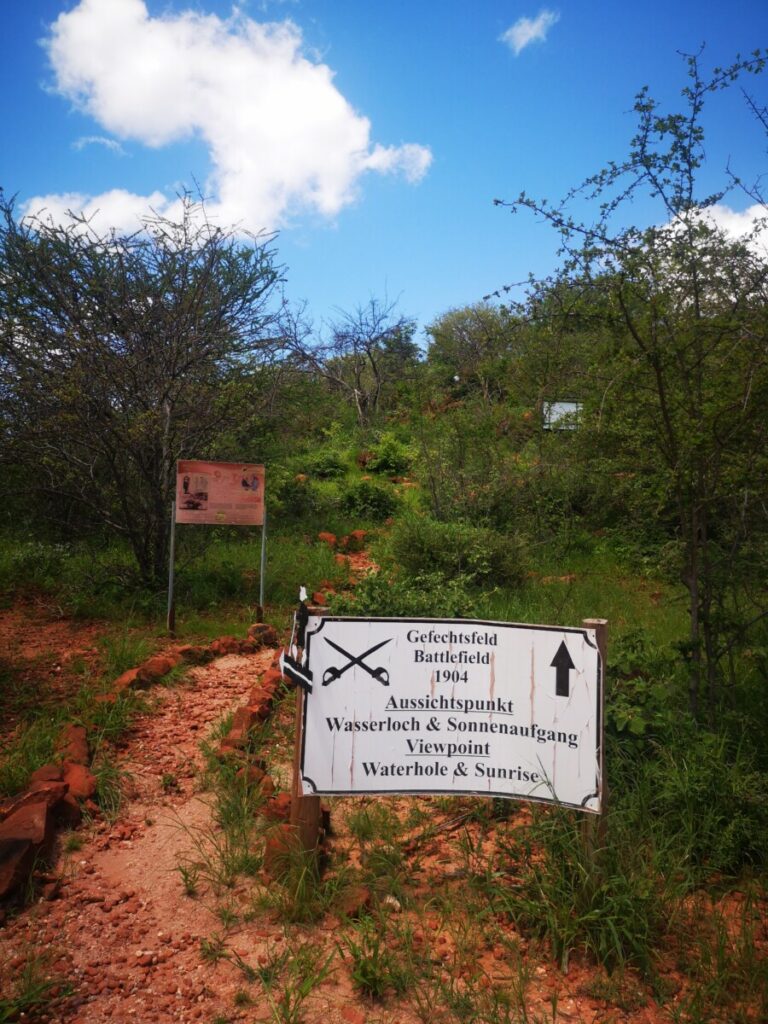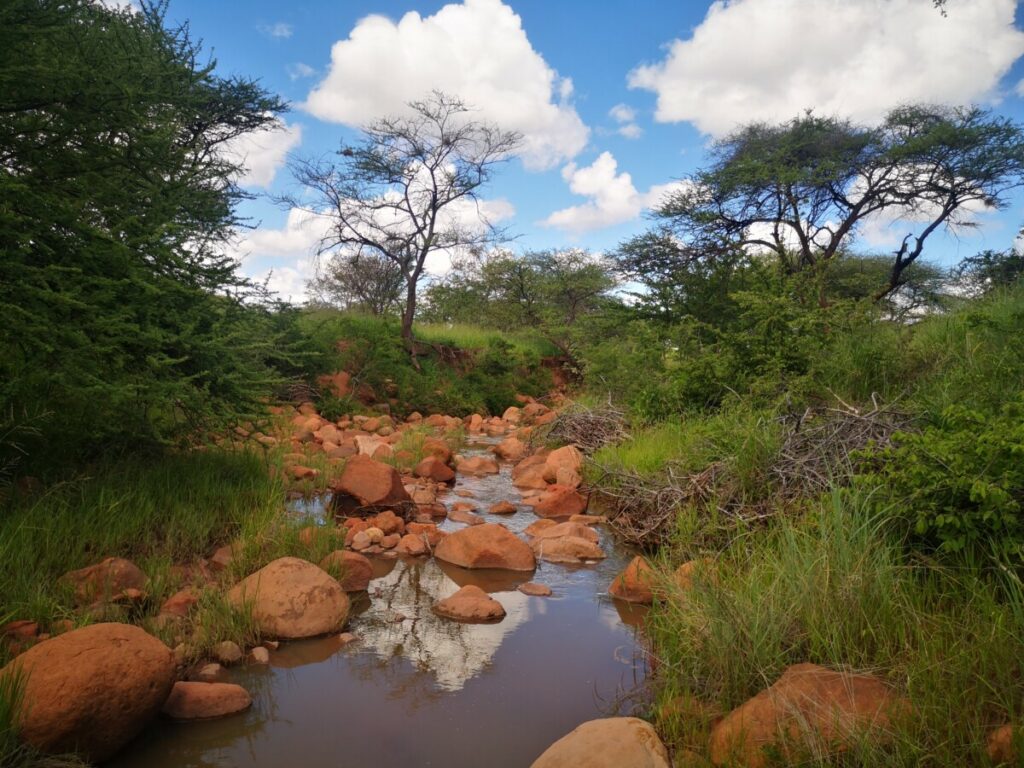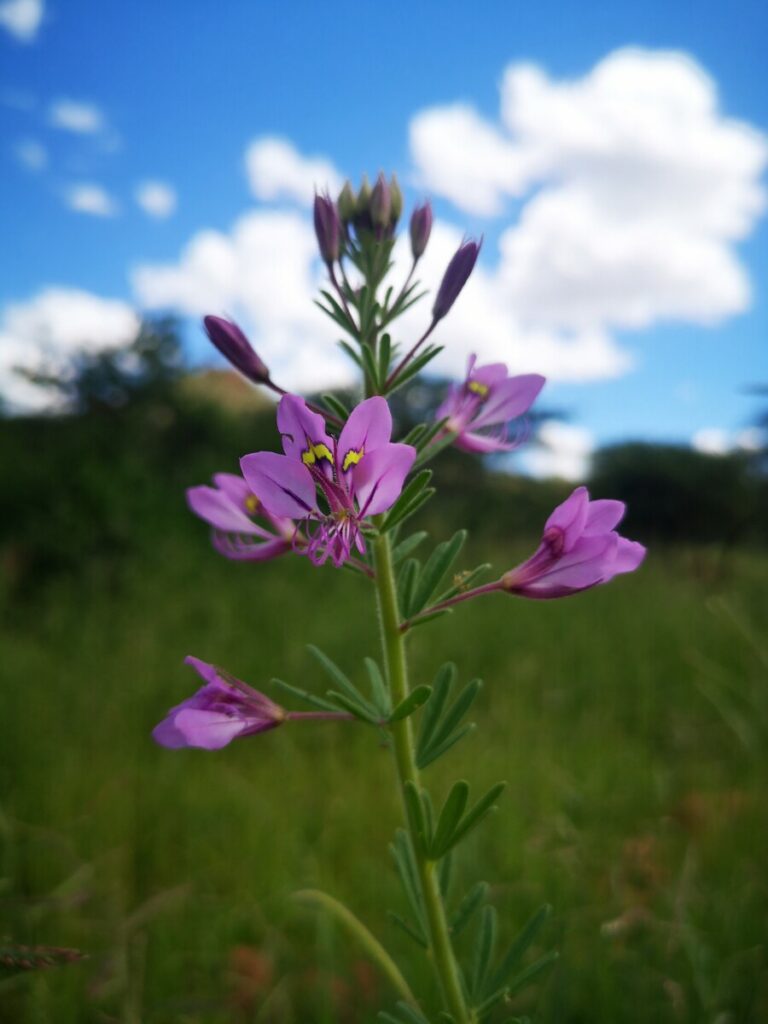 Safari Drive Waterberg Plateau National Park
These drives are offered in various forms by the resort. If you have time to spare after the walks and, of course, enjoying the lovely swimming pool with its super views, you can also book guided safaris here.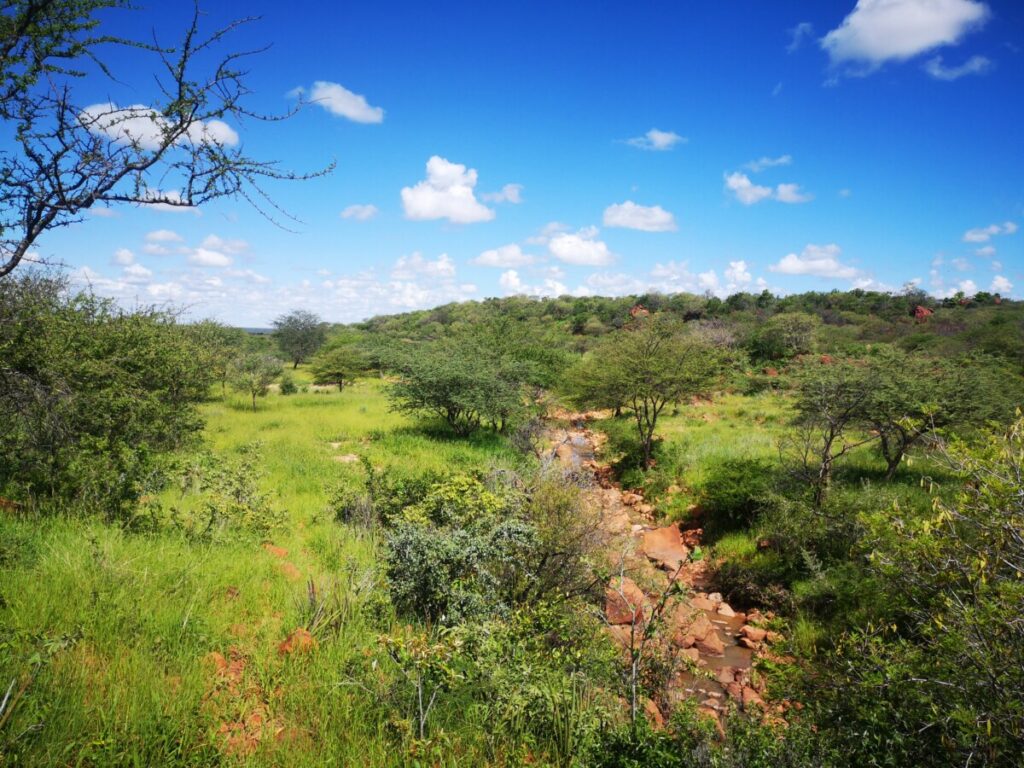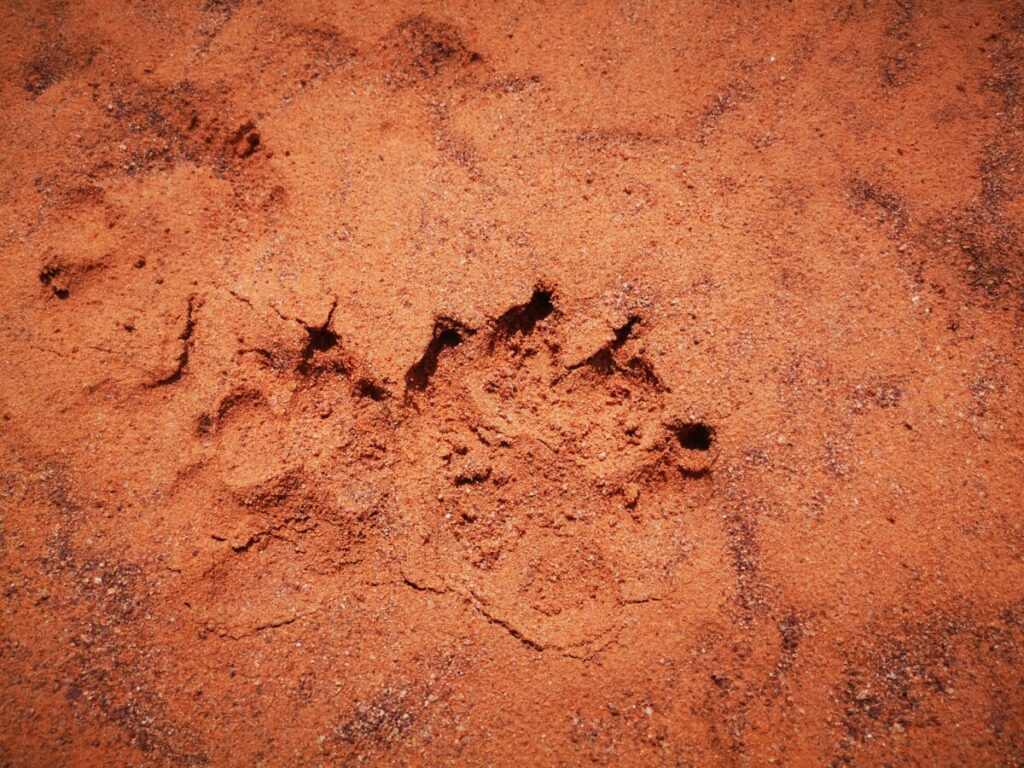 Where to stay during your visit at Waterberg Plateau National Park
There are other options to stay in the vicinity of Waterberg Plateau National Park, of course. I have only been to Waterberg Wilderness, where I stayed in luxury for 3 nights. You are partly on top of the Waterberg and can enjoy a super view. They also have options for camping. I also saw a swimming pool at the different camping spots and nice places to shower. This is a bit lower on the Waterberg.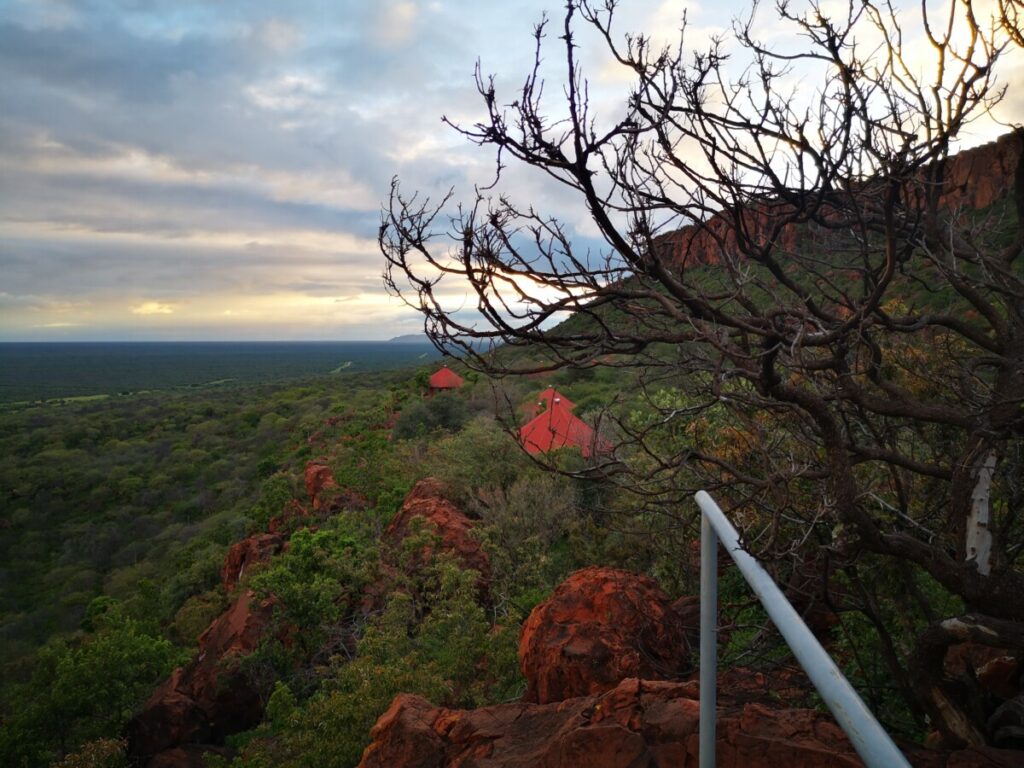 Waterberg Guest Farm and Cheetah View Logde would be options for me if I would be on a tighter budget.
What to do after your visit to Waterberg Plateau National Park?
Hoba Meteorite – Near Ghaub
If you are travelling towards the coast, it is certainly a nice stop along the way. The Hoba Meteorite, weighing 60 tonnes, is by far the largest meteorite ever found. It is unique for a meteorite this size to end up on earth. Usually they burn up when they enter the atmosphere. The Hoba Meteorite is quite large at 3 by 3 metres and after it was found while working on the land, it was partly dug up and can now be viewed. They have even built a campsite around it…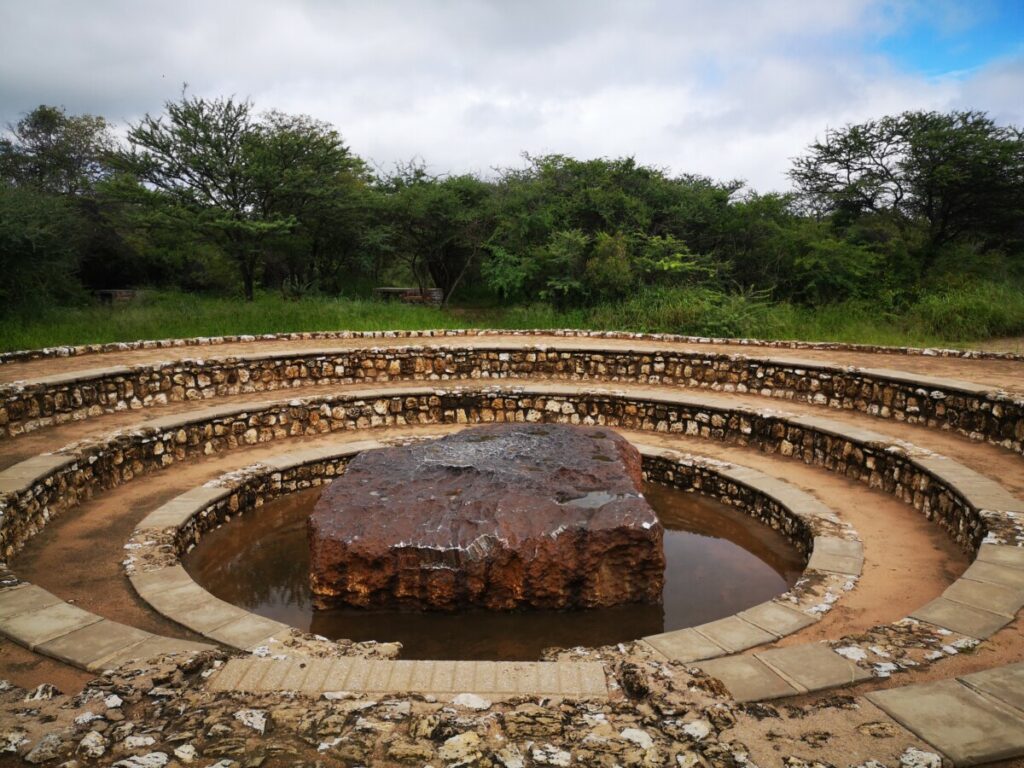 Dinasaur Footprints – Near Kalkfeld
Near Kalkfeld, you can admire enormous dinosaur footprints. I stayed one night at the Mount Etjo Safari Logde campsite. This is a few km from the logde and from there you can easily start the walk to the footprints in the stone. The afternoon I camped there, just after I was robbed in Otjiwarongo, I walked up here. I will share the story about that experience later.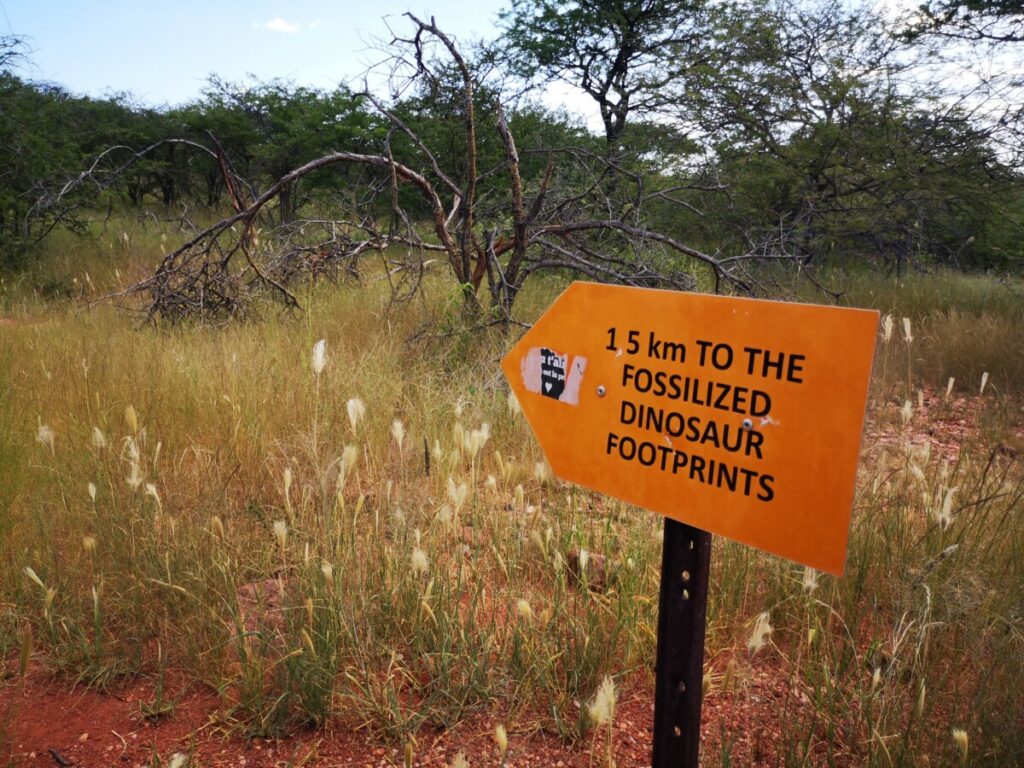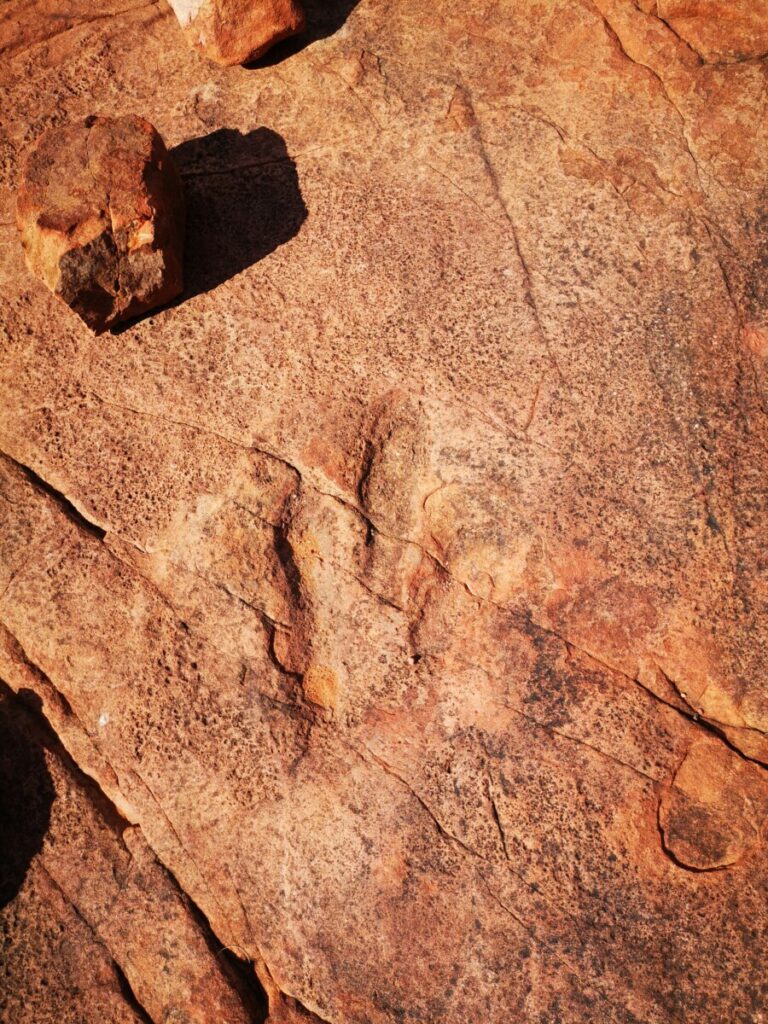 Dragon's Breath – Near Tsumeb
Underground lake near Tsumeb. Now that I am compiling this blog, I come across it. So I have not been there but if I had known this beautiful place I would have gone there for sure. Underground lake, looks like a very nice adventure!
I would like to share with you some more pictures of this beautiful place

Sundowner on Waterberg Plateau National Park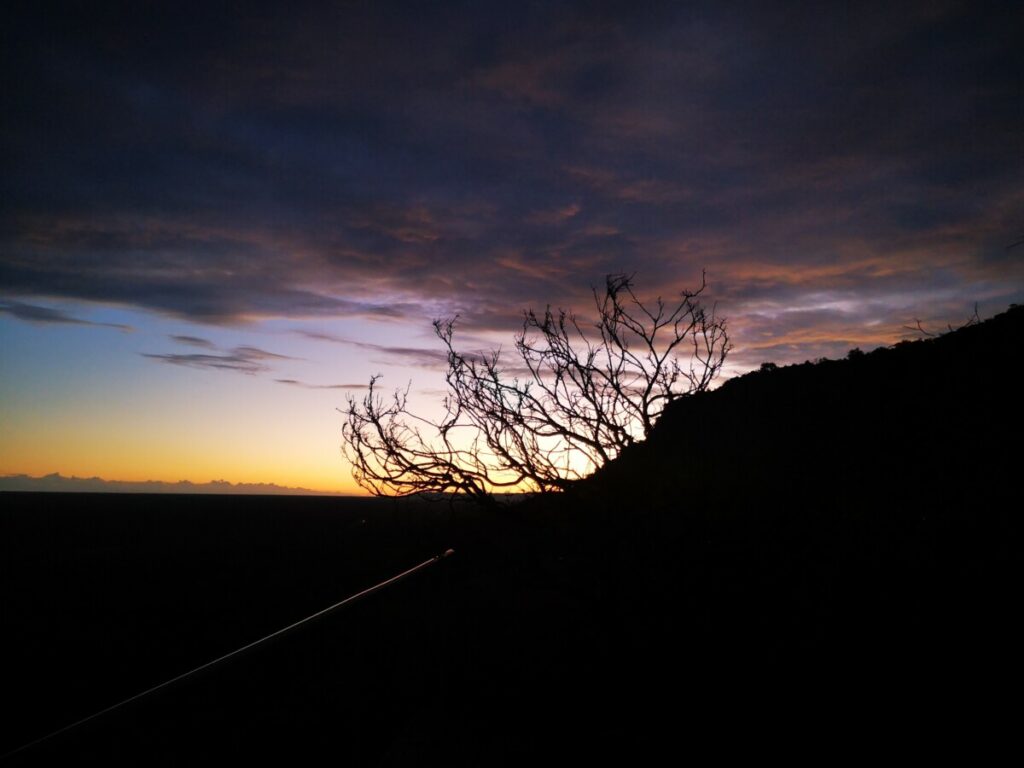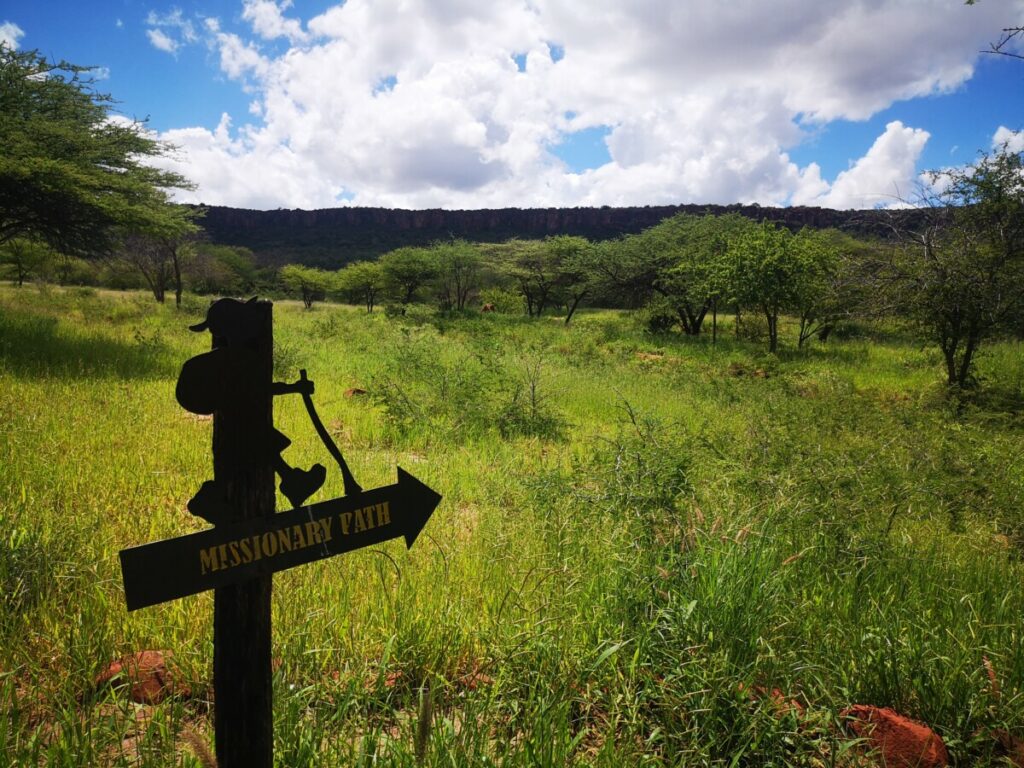 Missionary Path sign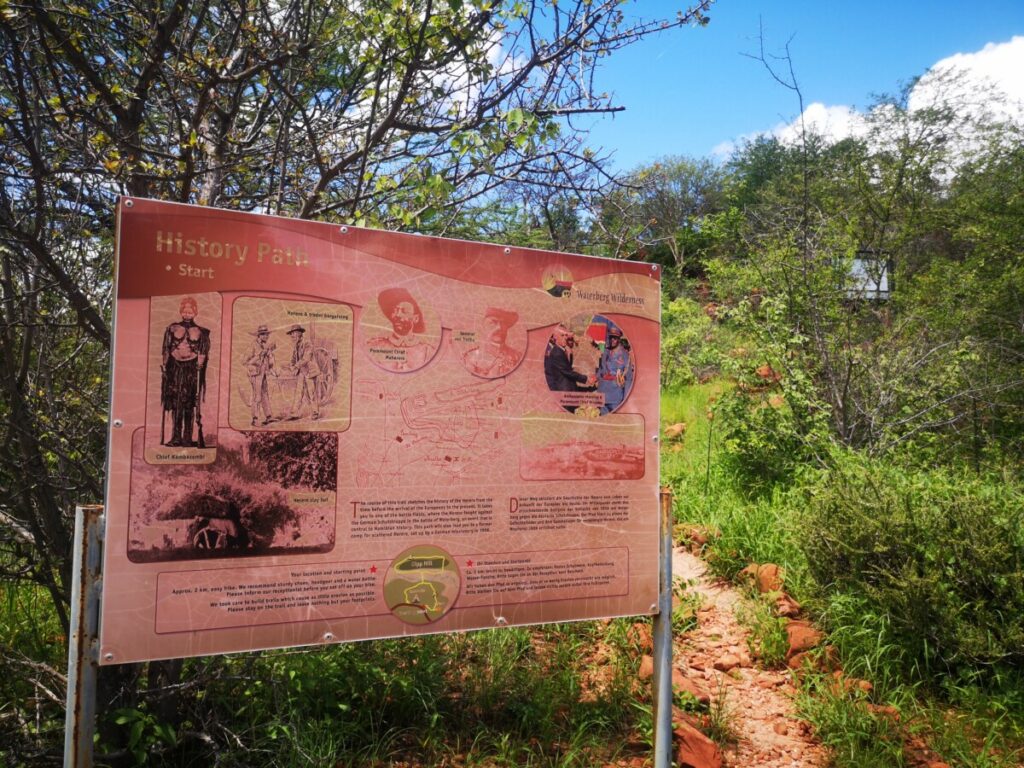 Explanatory and descriptive sign at the History Path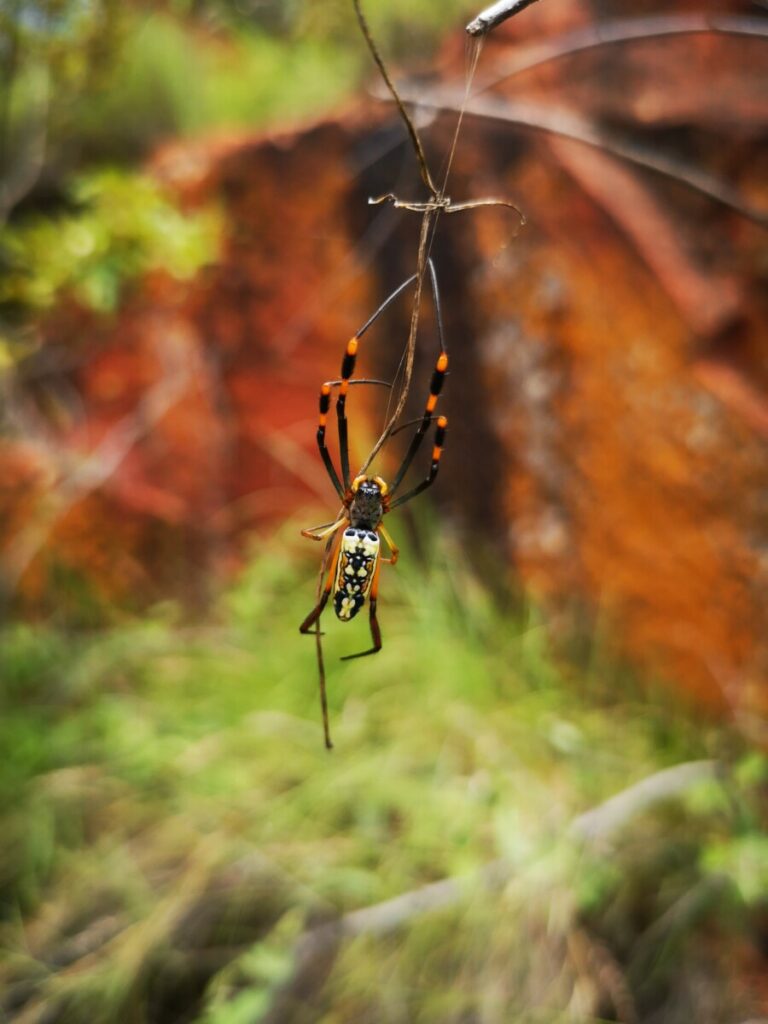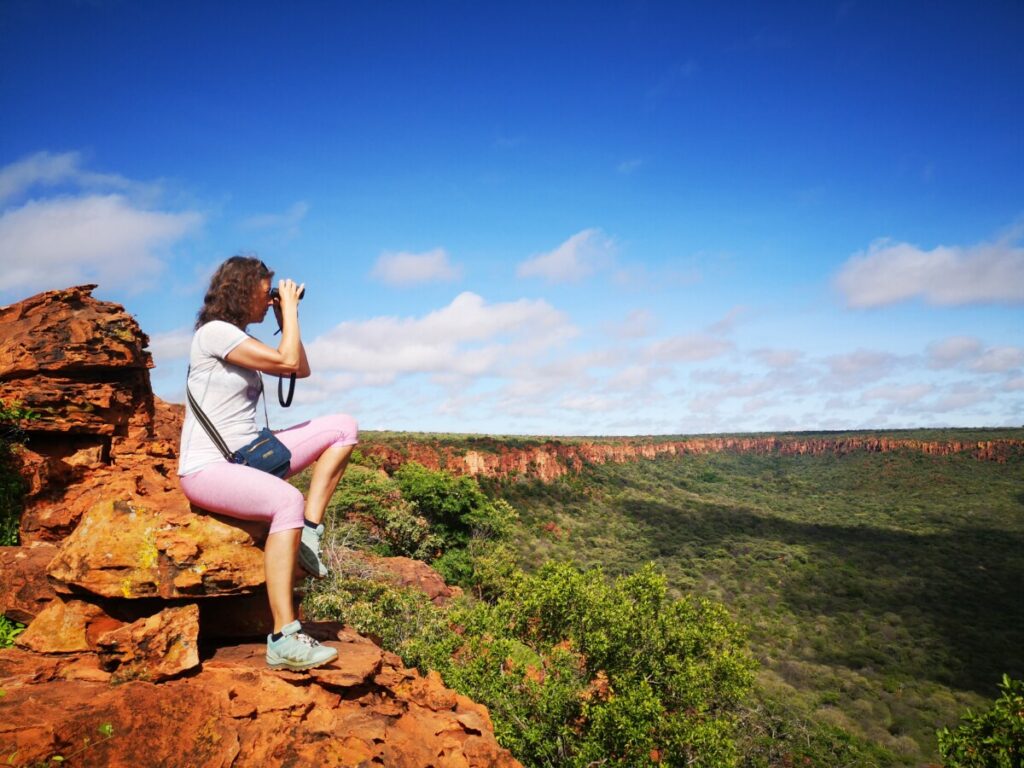 Did you like this post?
Pin – Share – Like 🙂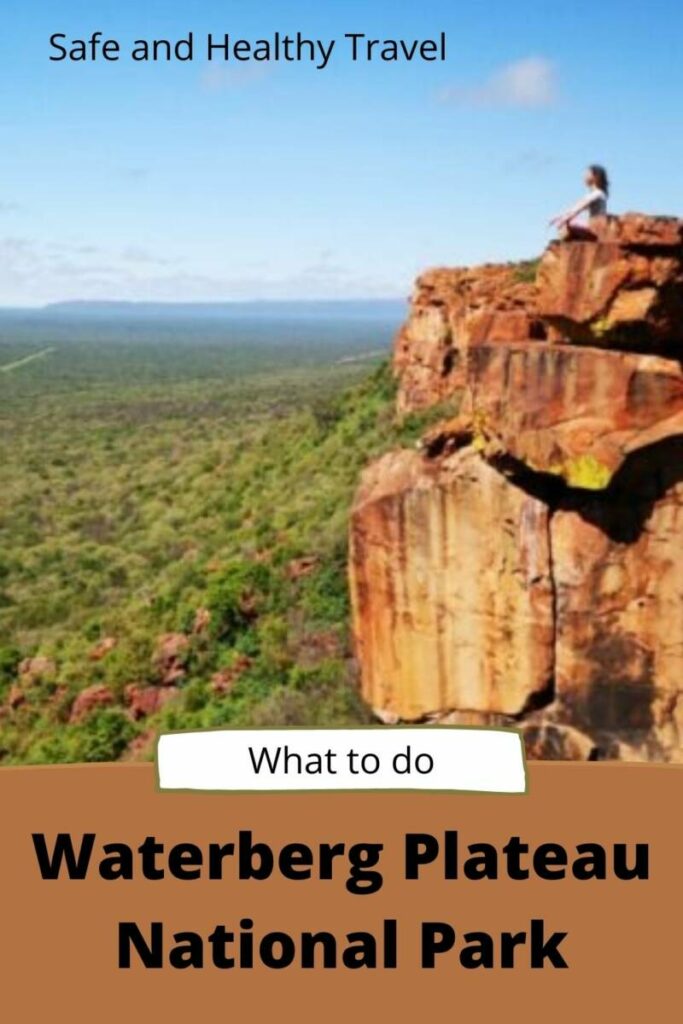 Want to read more about Namibia?
Visit the Unique Quivertree Forest near Keetmanshoop
Packinglist for Camping in a 4 WD Namibia
10 Interesting Facts for your roadtrip Namibia
Natural Heritage, Oldest Spots of Interest to Visit in Namibia
Or do you prefer to stay a bit closer but still really Africa?
Visit Fes, Morocco
I hope you enjou this beautiful world as much as I do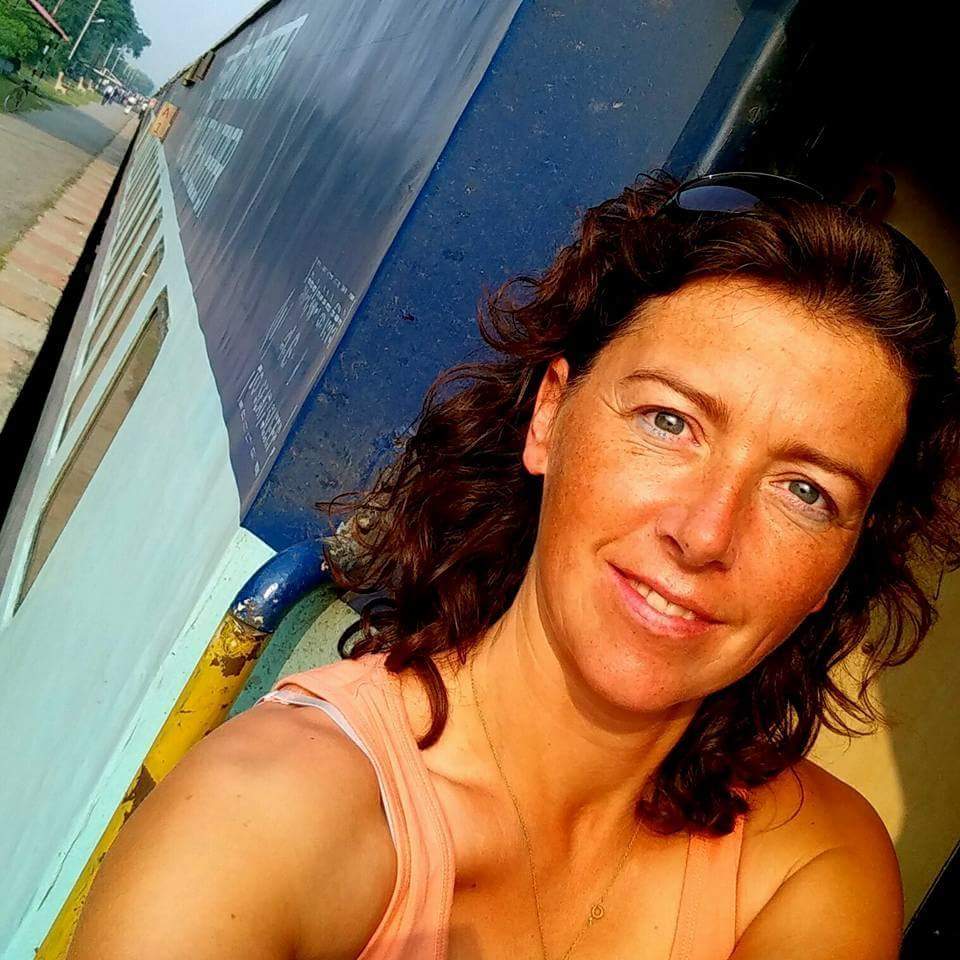 Jacomijn is een politieagent uit Nederland die jou graag laat zien hoe je veilig, actief en gezond de wereld kan over reizen. Safe and Healthy travel is a MUST