Four Thousand Islands – Si Phan Don, Laos
|
In 2012 I was traveling through Vietnam, Laos and Cambodia when of course I spent a few days in this area, Four Thousand Islands (4000 islands), in Lao called Si Phan Don, in Laos. I had some long travel days because I had gone from Phonsavan to Pakse in 2 days. Once I was in this great area I had to recharge…
Four Thousands Islands is a unique wetland area with what the name says four thousand islands. It is a river archipelago in the mekong in the south of Laos and near the border of Cambodia. The largest islands are Don Khong, Don Det and Don Khon. Don logically means 'island'. The islands are relaxed to visit and you can easily explore the area by bike!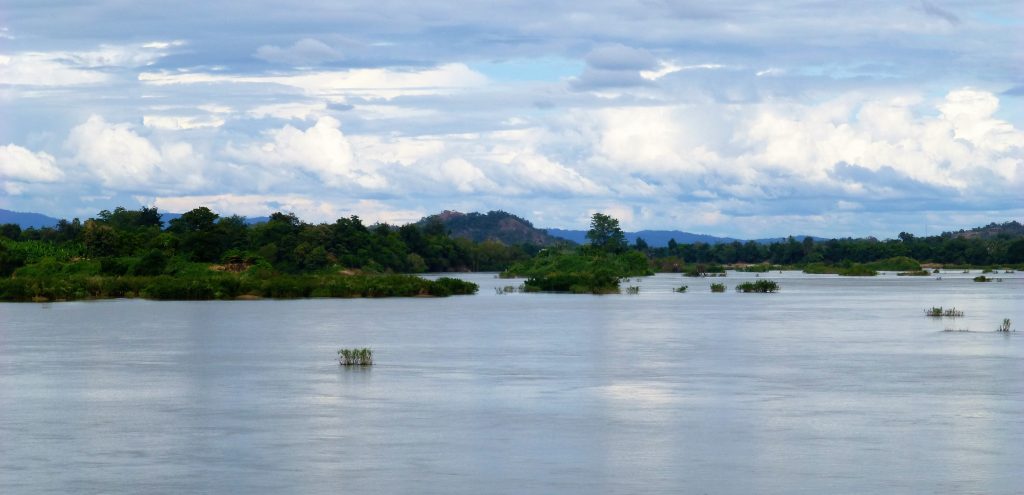 Because I wasn't feeling fine, I had trouble with my kidneys because I hadn't drunk enough water on the two long travel days. I had made a trip of over 20 hours and a trip of over 10 hours… When I finally found a place on one of the Four Thousand Islands, Don Khong, I only booked a trip on the back of a scooter across the island. I have to say that it didn't feel good on the back of the scooter because I had such a problem with my kidneys….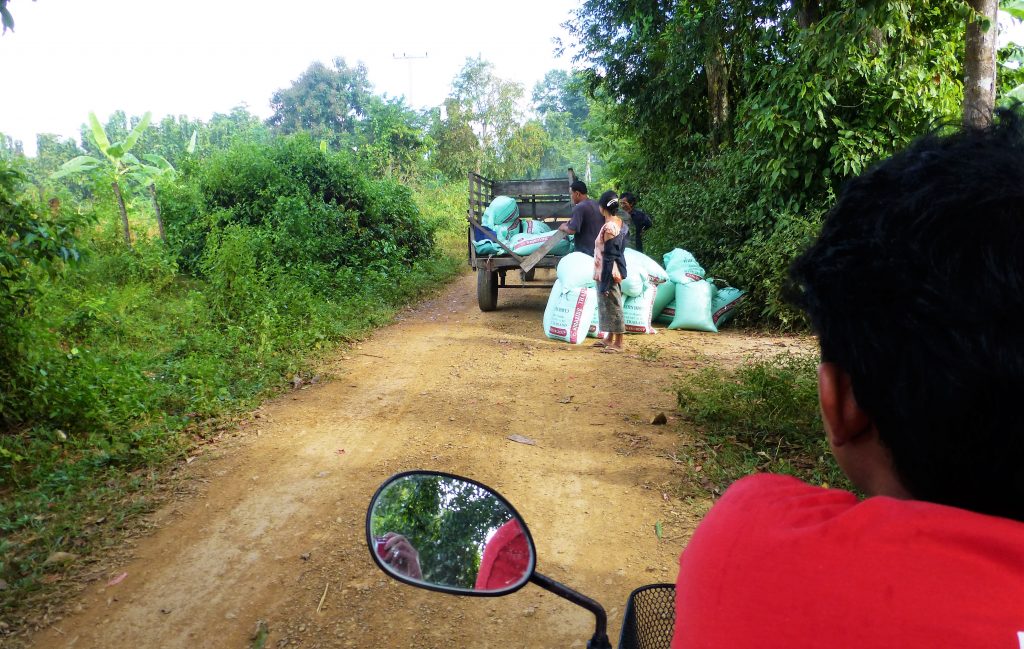 Irriwaddy Dolphin
We set out on a boat trip in search of the Irriwaddy dolphin. This is a freshwater dolphin and you can find it in the coastal waters and mangroves of Southeast Asia. It is called a dolphin but is actually a whale most closely related to an orca or beluga. Okay, nice and confusing. It certainly looks like a dolphin but it has a bulkier head and a bigger body.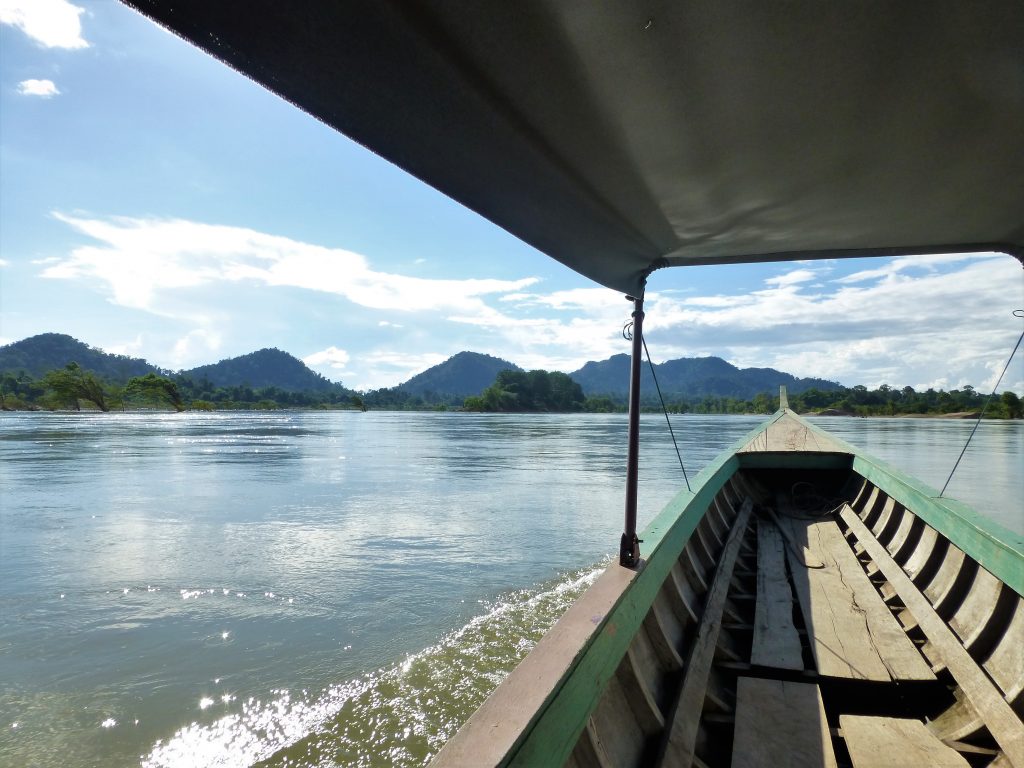 Some time spend on the waters of the Four Thousand Islands area and enjoying the view was very welcoming. I had rented the boat on my own so I had all the space and time for myself. It took half an hour before we were far enough and the boat boy pointed out to me an Irriwaddy dolphin in the distance.
I didn't see them up close but they are easy to recognize because they have quite a bulky body compared to the dolphins we all know!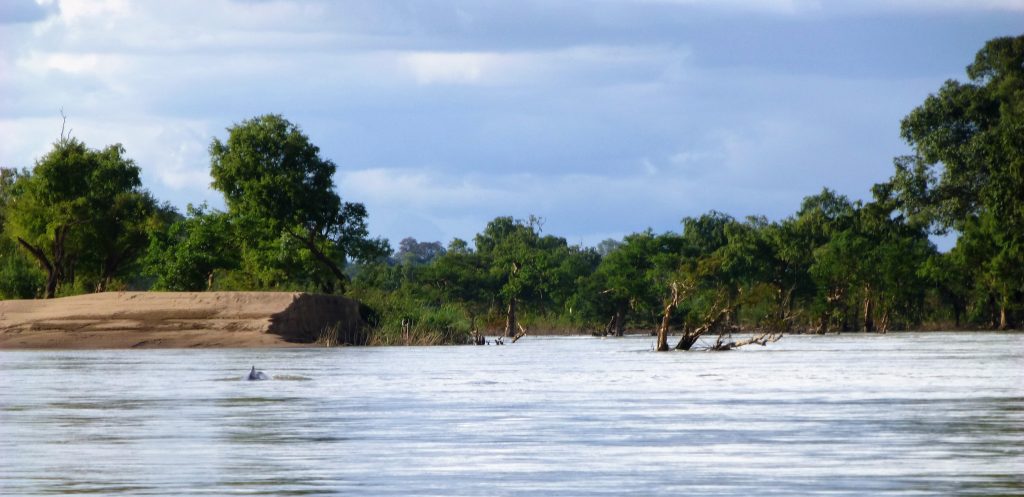 Khon Phapheng
After this I was taken to the entrance of an enclosed nature reserve. I was told that if I would walk for about 10 minutes I would reach a waterfall. If I walked further there was a beach where I could sit down and enjoy the sun. The weather was unpredictable and it looked like it was going to rain…
I really liked the area I was walking in!
Four Thousand Islands – Si Phan Don, Laos
The rocks are really super rough and that gives the whole area a beautiful sight. I saw ropes hanging along the rocks and inventive stairs. There is a lot of fishing going on in these places…with all the dangers that comes with it. If you fall it's over.. You will not survive! For us tourists the area is forbidden and so you stand behind a fence watching this amazing waterfall!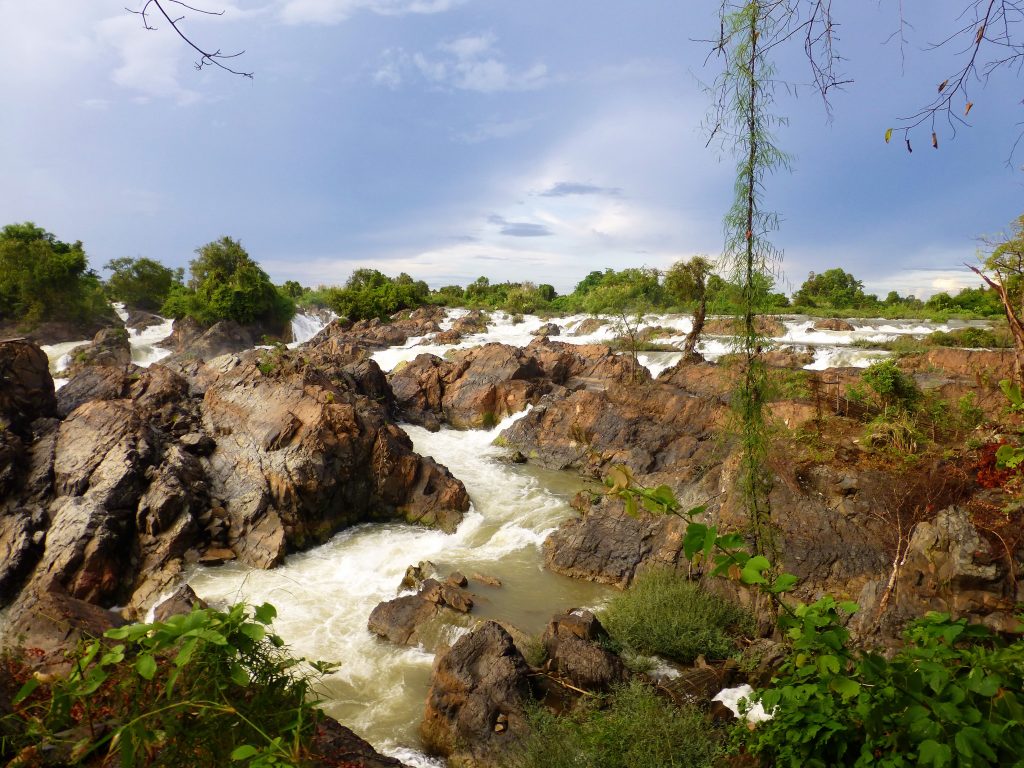 But look at that swirling mass of water!
With those threatening dark clouds in the background you do have a super cool picture, I think 🙂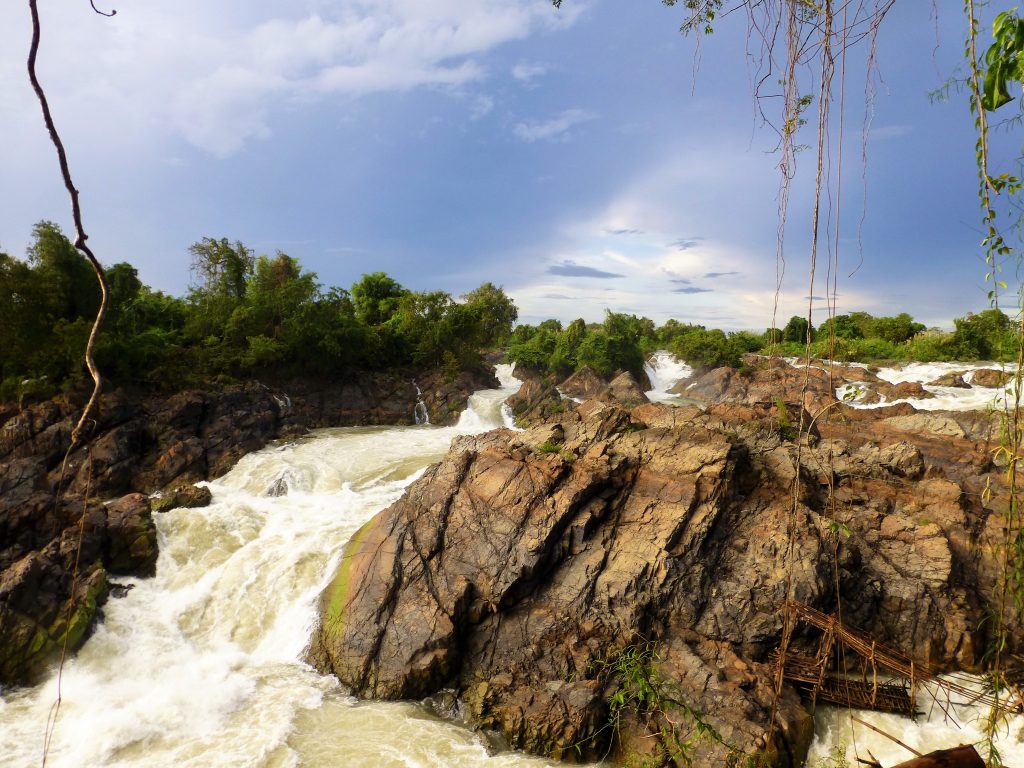 The area 4000 Islands are super relaxed and if you're looking for a place to relax in a laid back way … then you've come to the right place. In 2012 when I was here I didn't meet many tourists and the electricity wasn't available 24 hours a day.
So you could easily withdraw from everyday life and spend your day in a nice environment.
I still didn't feel good and thought I needed good, solid food. When I ordered a pizza I got a small flat thing that had something on it but which really wasn't the food I was looking for. After this I quickly moved on.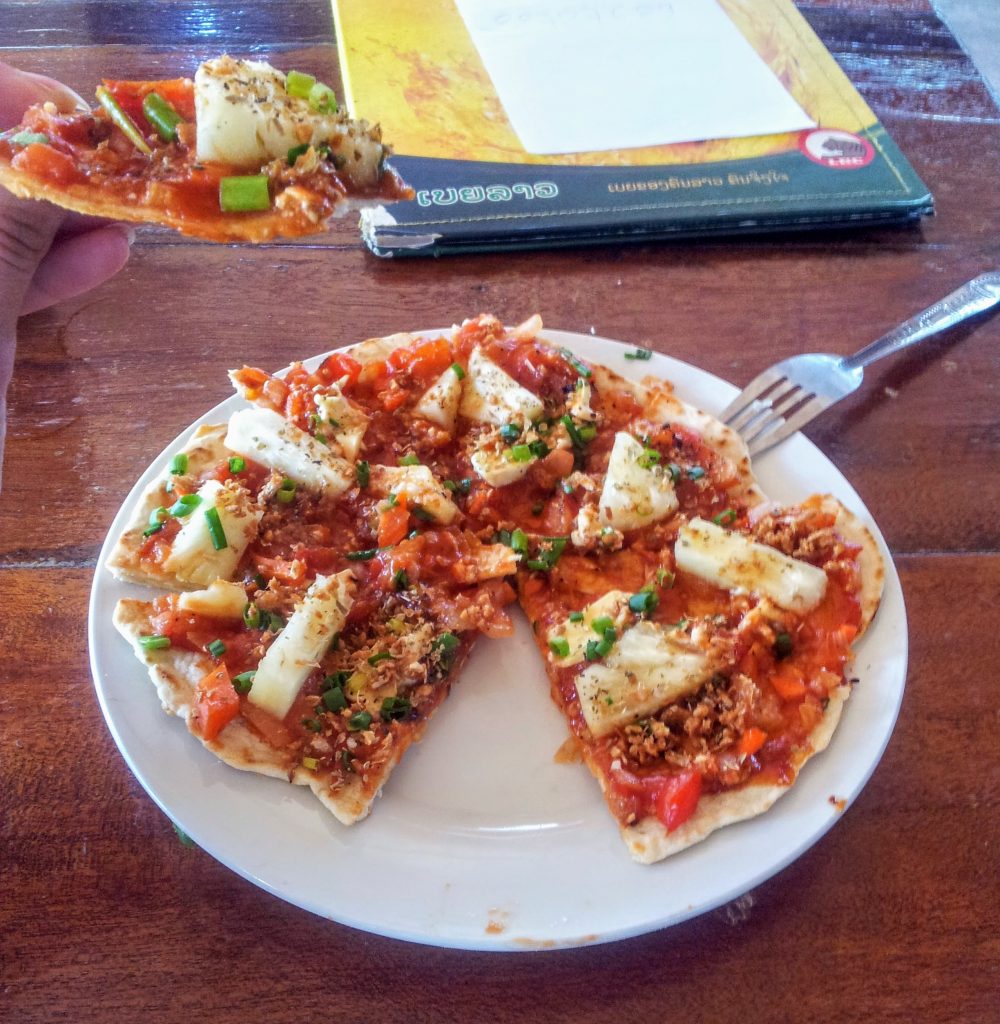 So after visiting these highlights and 2 nights of rest I continued. I was still far from from feeling good and searched for a lovely resort near Siem Reap, and so near Angkor Wat,  where I hydrated myself and indulges myself in good food to become the old happy one again.
Read about those next days Visiting Angkor Wat – Cambodia
Did you like this tip? Do share it!!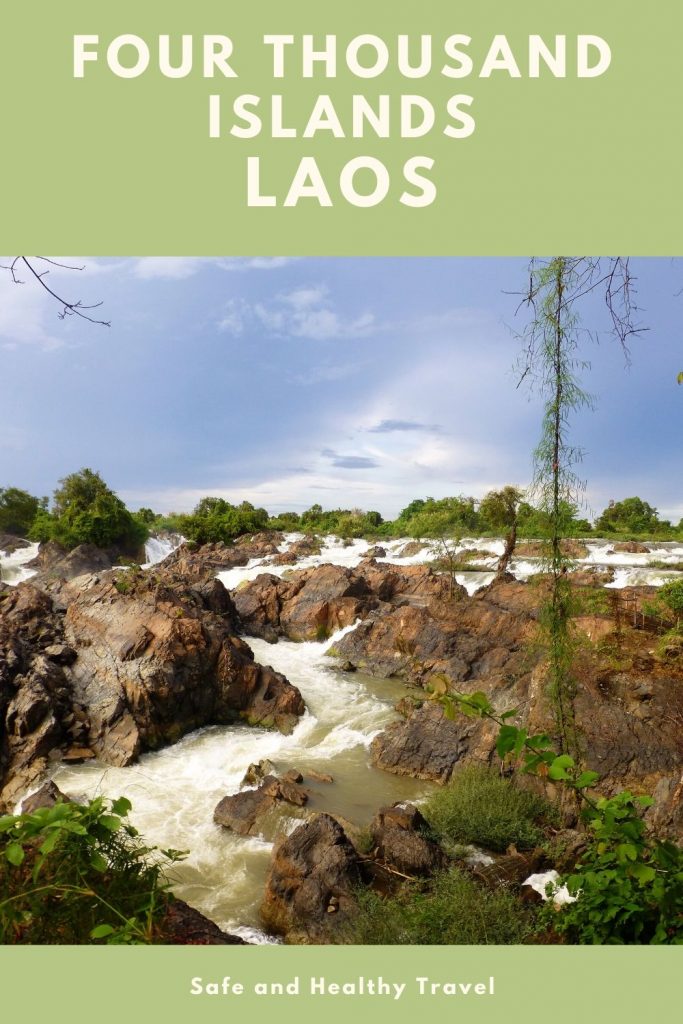 Want to read more?
Floating city near Siem Reap – Cambodia
The Horrors of the Khmer Rouge – Phon Penh – Cambodia
Or take some relaxing days at Freedom Island – Koh Rong Samloem, Cambodia
If you're going to fly, are you still paying attention to the safety instruction?
I hope you enjoy this world as much as I do!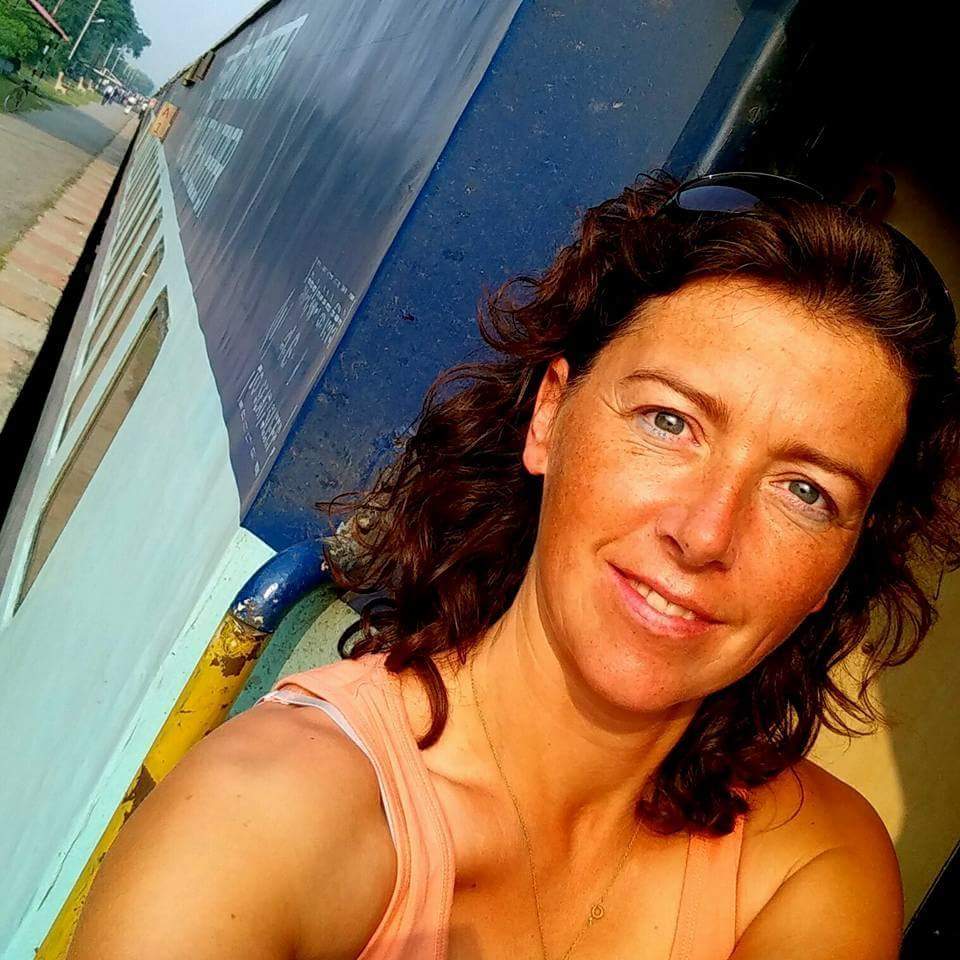 Jacomijn is een politieagent uit Nederland die jou graag laat zien hoe je veilig, actief en gezond de wereld kan over reizen. Safe and Healthy travel is a MUST