Solo Hiking and Navigating – How do I read the directions? How to follow the footpath properly? – Safe Travel
|
How to follow the footpath properly? Solo hiking and navigating? I understand that many people don't like having to walk further than pre-planned. If you think 10 km is far enough and you suddenly have to walk an extra 2 or 3 km because you couldn't follow the route properly, it's not nice. I also hear quite often that people, especially women, find it a bit scary to go out on their own. The fear then reigns that the route might not be correct and you won't be able to find your way back or further on (anymore).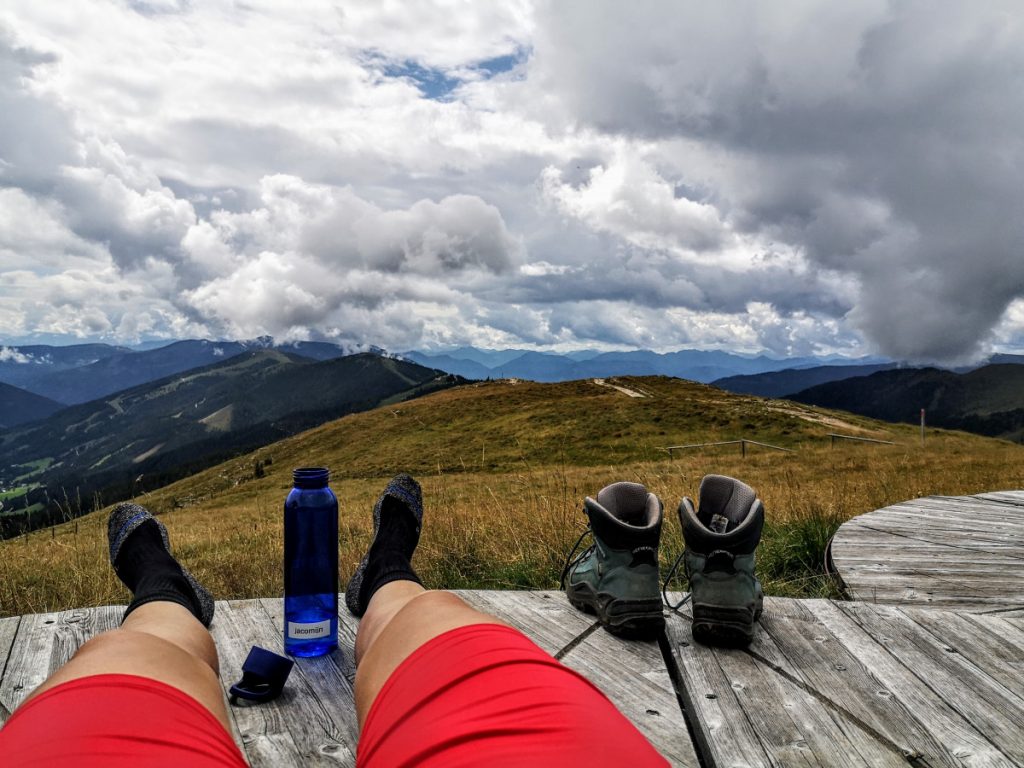 In this digital age, there are so many handy apps for your phone and other tricks to find your way back or further that there is really no need for them. Go hiking on your own and navigate your chosen route in the Netherlands or elsewhere in the world.
Ps. I never walk with a compass or set out my own walks. I only walk on spec in the woods I know inside and out in Hellendoorn/Nijverdal. There I may get lost and then find my way back ….
Know that walking and navigating alone need not be difficult.
Know what you can use to follow the trail properly or find your car again.

How do I read the directions? How to follow the footpath properly?
Safe Travel
I'll give you some tips that have helped me in recent years. I often hike alone at home and abroad and, of course, I often have to navigate to keep the path clear.

Do also read my tips on Safe Solo Hiking for Women
Tips for Navigating during your hike
Of course, there are different ways to walk a route. Do you walk on the posts along the route? Do you walk with a booklet describing a route?
Reading the description properly is still an art. Every author describes slightly differently. Every book has a different author who describes a route in a different way. So in the beginning you always have to read carefully, think carefully about what the other person means.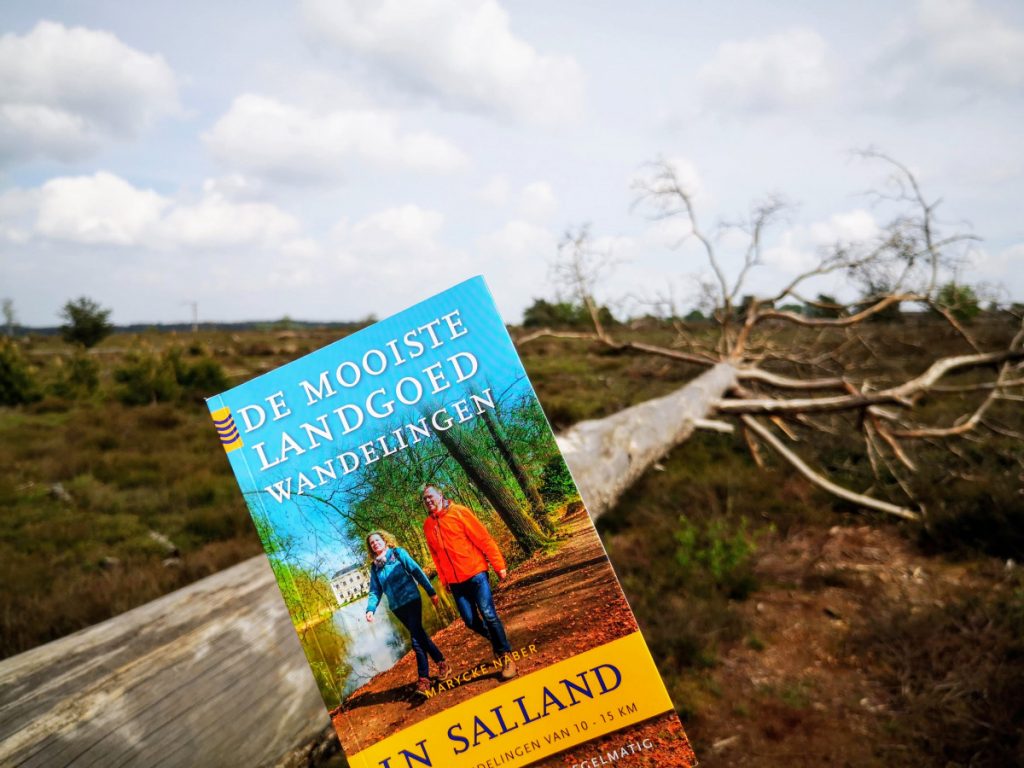 One booklet works with metres and kilometres another names a walking time. Eg after about 10 minutes you will find a path on the left. The other says just take the next left, ignoring side paths. If no distance or time is given, it is sometimes difficult. Often it is after a few kilometres that you start to understand the author better and are searching less.
Learning to read descriptions is a matter of time and experience.
The more often you do it, the more different booklets and authors you use the sooner you understand what they mean. Then again, when you are standing in a forest path and read something you think…. What do they mean now? You'll probably figure it out with logical thinking and looking around carefully.
You come across all kinds of things: flags / slanted flags / flag in front of the path, in the path? Or are there arrows, stickers with pictures, or do you walk via written junctions?
Routes are marked in different ways. Sometimes they are flags, like the well-known red/white flags in the Netherlands used for long-distance walks such as e.g. the Pieterpad, Marskramerpad or Coastal path. In addition, you have the coloured arrows of course but there are also walks that use pictures.

Are you having a good time hiking and not sure what they mean?
Then look from the other side. Usually, hikingroutes are marked for 2 directions. Then start looking as if you are hiking the other way around . You can just check that if you come walking from out of one of the other roads. How would you then approach and how would you see the flag? Then you can see which path or direction you should be coming from. That's the direction you should be going then.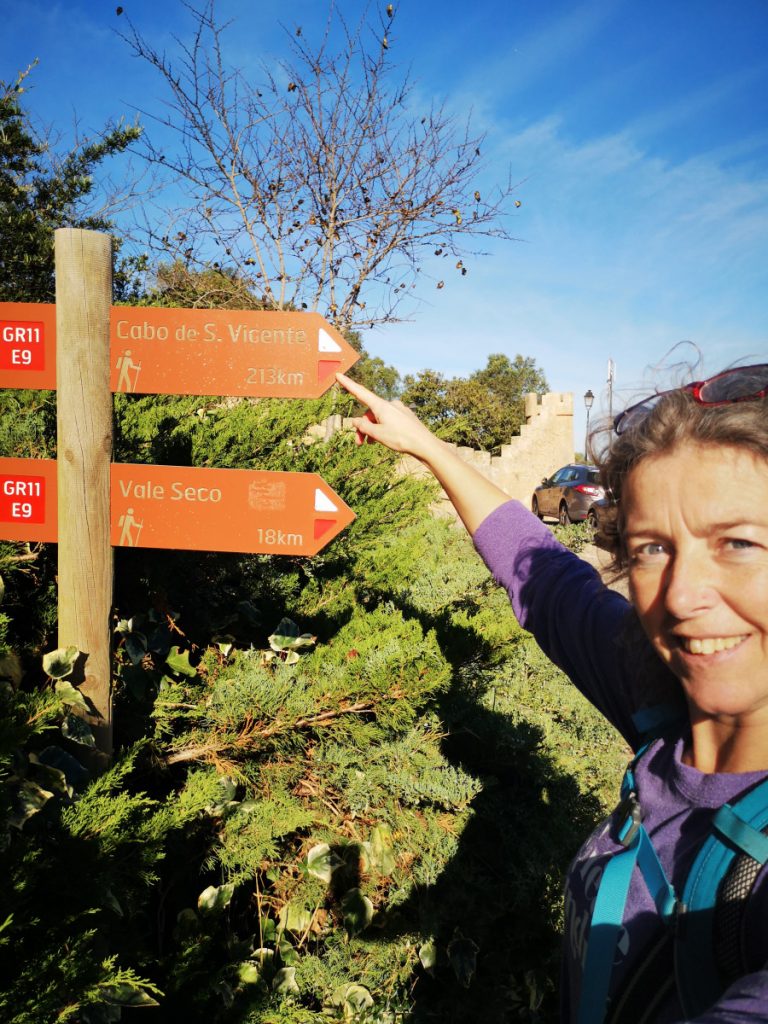 My last walk alone was December 2022 on the Rota Vicentina in Portugal. I was super good at following the red/white and later green blue flags there. I walked alone but also used the GPX files from the website that you can download by day stage to occasionally check how far I was on the day's stage.
Use GPX on your smartphone
A lot of walks have the GPX files online. If you then put an app on your smartphone that can read them, you can see where you are on the hike. To do this you need to have your location turned on, so your phone can see where on the globe you are, of course.
There are several apps to do this. I never used this and after walking a stretch on the Alpe Adria Trail I found that the app I downloaded before also opened other GPX files. I then started to find it easy anyway and eventually downloaded the app GPX viewer. This easily loads the GPX files, you can then save them in there and open them again at any time.
Tip: not working? Then first check that you do share your location so that the app can see where you are and place you on or next to the footpath. The blue dot will then indicate where you are.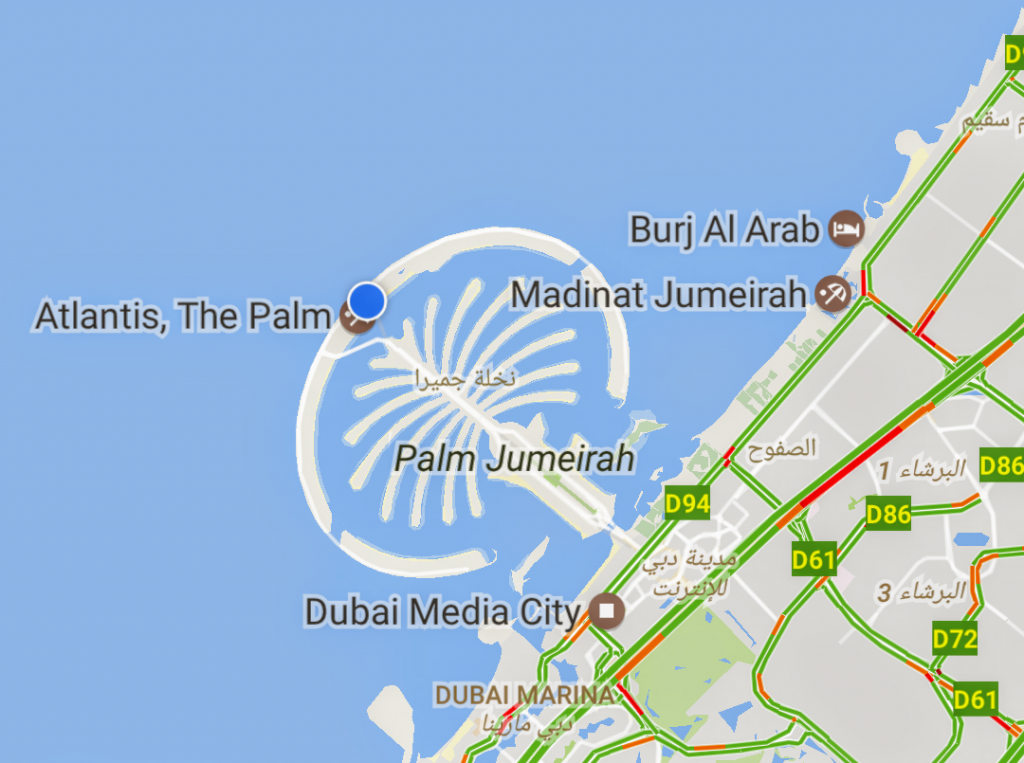 In the Netherlands and Europe, almost all of us have internet but what about when you don't have internet? Can you still use GPS on your phone then? Yes! That is precisely what is so handy about Google Maps or Maps.me. The blue dot, i.e. where you are on the map, is always visible. You can no longer get additional information such as restaurant details in Google Maps. Plotting a new route is then also impossible in Google Maps but is possible in Maps.me. This map works offline, I will come back to this later.

Marking your parking spot in google maps
Still, I often hear that there is a fear of getting lost, getting lost and then not being able to find your car again. If you mark the spot where you parked your car, you can always easily navigate back to your car via google maps. Of course, you can also mark other nice places like this in google maps. For example, a nice restaurant or a beautiful spot during your walk that you would like to show someone else.
If you are offline and want to return to your car, the blue dot you have marked on your map, just make sure you take the roads that bring you closer to your blue dot. You just keep looking at your map to see if the dot is moving in the right direction.
How to mark my spot in google maps
Suppose you have parked your car at the start of the walk and you want to mark that spot in google maps. Stay by your car for a while before you start walking and open google maps. If you wait a moment you will see that google maps shows a blue dot. This dot is your phone and shows you where you are on the world map. If you touch this spot a little longer, google maps will give you a number of options. These are for example route, start, save or share. If you then choose save, you can put this place in your favourites.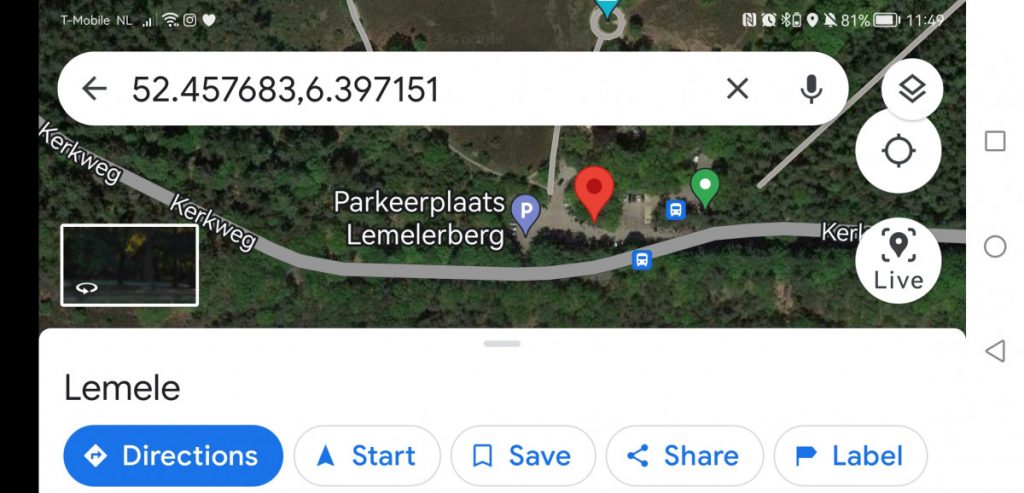 For this, you need to be logged into google maps. Logging into google maps is self-explanatory if you want to save a place. If you want to do this beforehand, click on the little dot in the top right of the screen when you have opened maps, next to the microphone, in the search bar.
When you look back at the map later, you will see a balloon that you can click on. This can be a heart if you have made it a favourite or a suitcase, star or flag. If you click the balloon, you can navigate back to it. If you are offline then make sure you walk roughly in the direction of your saved point. As I described on the map of Dubai at Atlantis, The Palm.
In Maps.me, too, you can of course add a place to favourites for easy retrieval later. This works in the same way as described above.
Maps.me
I have had the app maps.me on my phone for a while now and am starting to like it more and more. It works super well offline and has many paths and roads included in the map. For example in Cappadocia, I used maps.me and ended up at a super beautiful viewpoint that I wouldn't have found otherwise. Users can add their own tips, in fact.
When you arrive in a country or region and open maps.me it will ask if it needs to download the map. These are not large files but contain an incredible amount of information. In India, I also used the map and sometimes I had to download a city and then, outside the city, the state itself. And then you also have everything available offline. Super handy for navigating in a foreign country.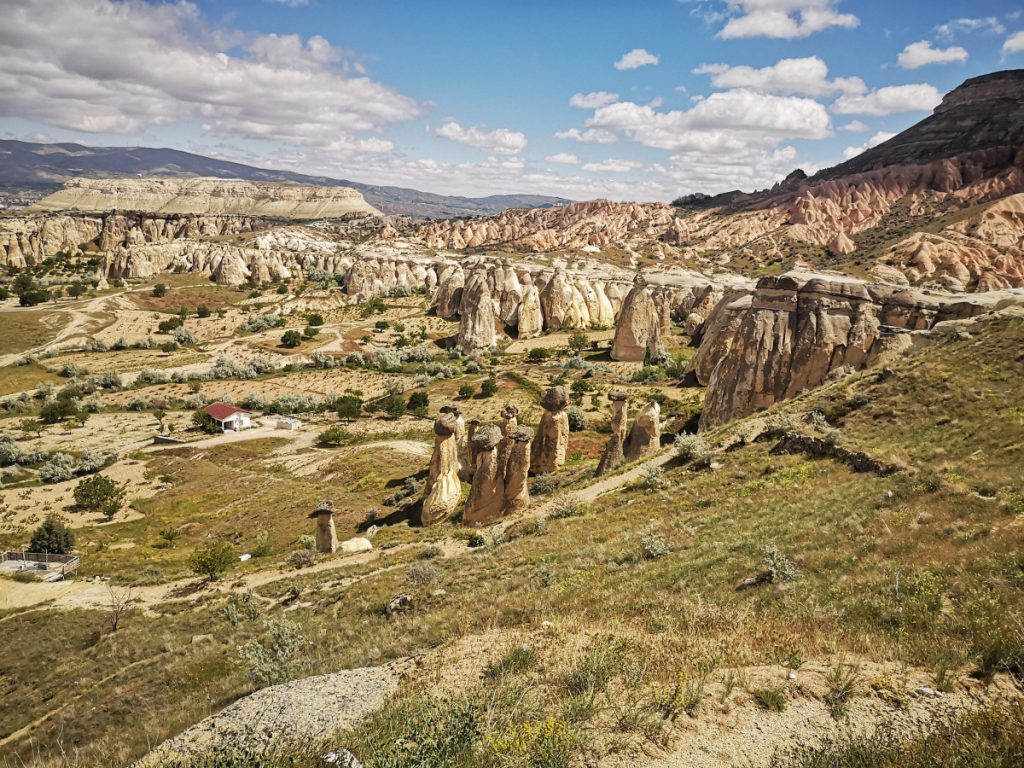 I really hope these tips may inspire you to do go hiking alone. If you haven't done this before make sure you gain experience in familiar territory. Don't go abroad right away but start in a nearby village with a marked walk. Buy a booklet with nice marked walks and go out!
Solo Hiking and Navigating on your hikingtrip
Will you share these hiking tips?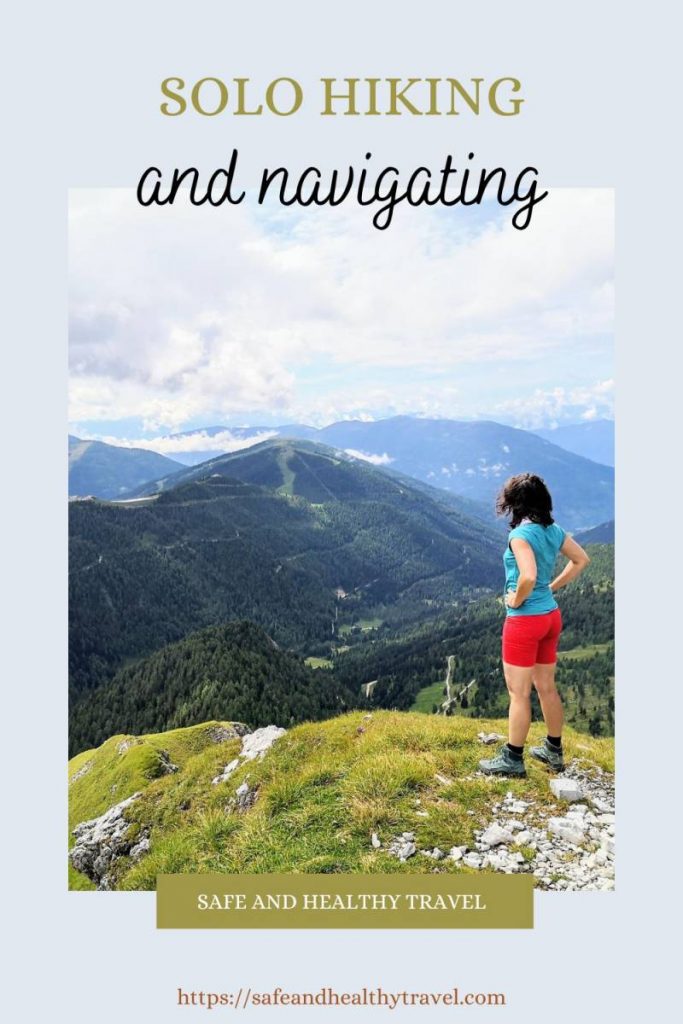 Want to read more hiking inspiration?
Hiking a Pilgrimage – Pros and Cons for Summer and Winter
Hiking in Turkey – Discover the Love Valley of Cappadocia
Stage 18 & 19 of the Alpe Adria Trail – Austria
My Favorite Hikes in Overijssel – The Netherlands
Hiking the Hanzestedenpad – Along the Hanseatic Cities in The Netherlands
Or do you want to go to Nepal?
I hope you enjoy this world as much as I do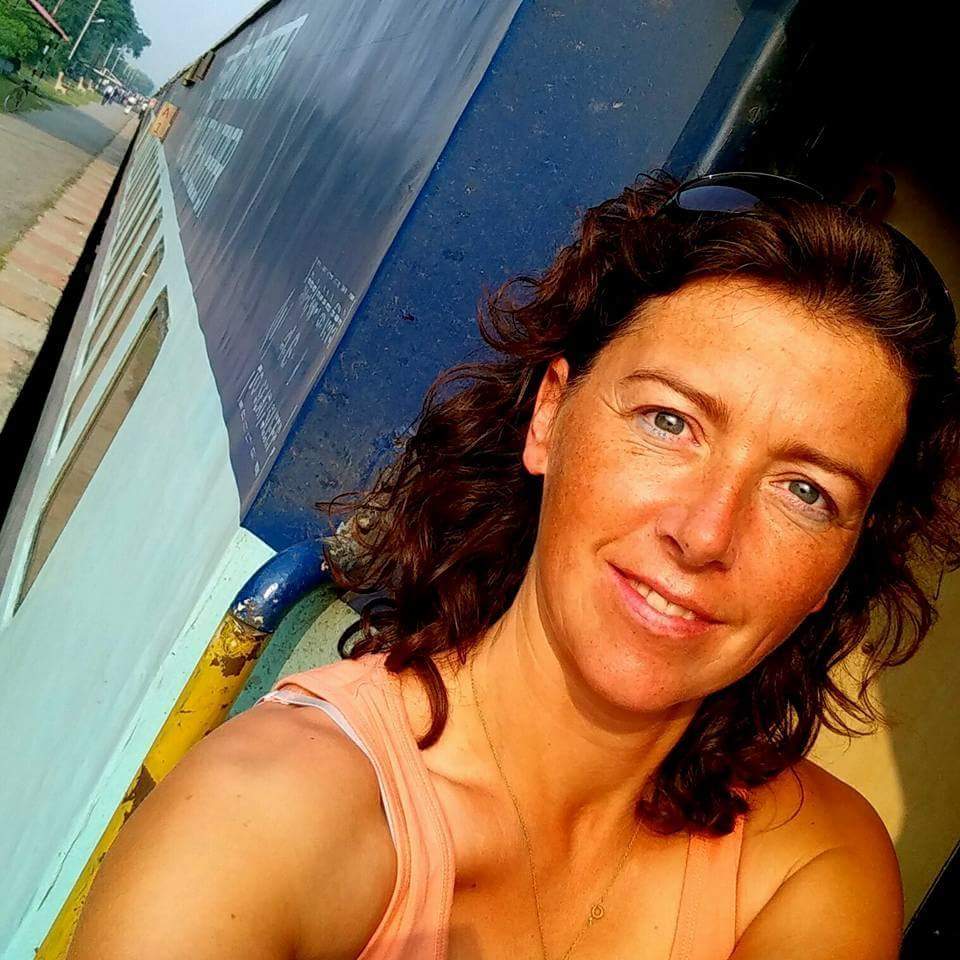 Jacomijn is een politieagent uit Nederland die jou graag laat zien hoe je veilig, actief en gezond de wereld kan over reizen. Safe and Healthy travel is a MUST