Stage 18 & 19 Alpe Adria Trail – Austrian Alpine Hike
My last days were spent on this Austrian Alpine hike. At first I was a bit worried about how well prepared I was… read: Almost untrained on days hiking and no altitude difference at all. Already on the first day I went up 1600 meters and that night I realized that I was going to love this. I could do this and I loved it!
If you want to read all about this 8 days long Austrian Alpine hike you should start at stage 12! There you can also find the links to the next days!
The Alpe Adria Trail is a long distance hike that takes you through no less than 3 countries and is about 750 km long in total. This trail starts in Kaiser Franz Josefs Höhe Austria and I stopped a few days before entering Italy. After that it continues to Slovenia where the Alpe Adria Trail reaches the Adriatic coast! I would also like to walk there in the future! With these 8 days on the Alpe Adria Trail I have another item on my already growing travel bucket list!
Stage 18 + 19 Alpe Adria Trail
Austrian Alpine Hike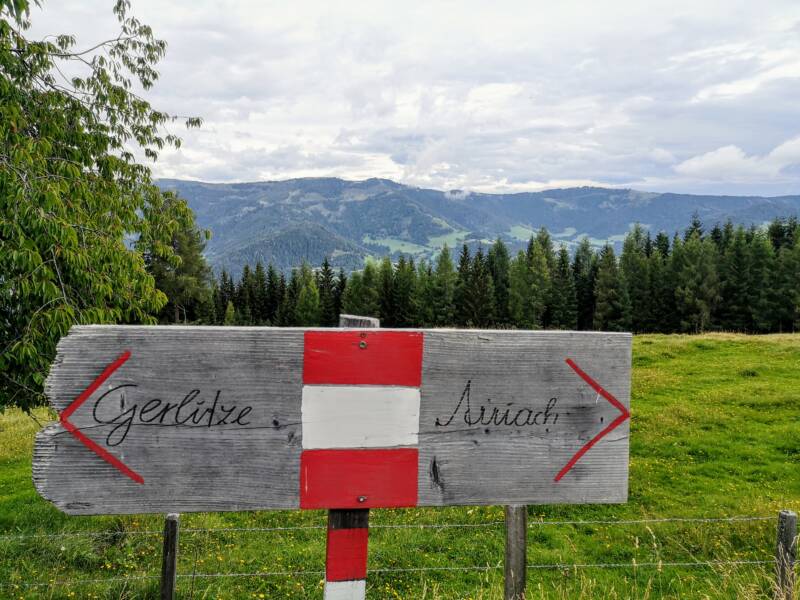 Stage 18 Arriach – Gerlitzen Alpe
After I had slept in the bed & breakfast in Arriach and had a good breakfast I walked up the trail again. This day would give me 15.3 km in about 6.5 hours. One of the lighter hikes on this Austrian Alpine Hike the Alpe Adria Trail.
Just outside the village, after a short walk along the main road, I disappeared into the forest and the trail slowly brought me up. The roads remained wide but I didn't see a car. Also no houses or benches…which is a pity.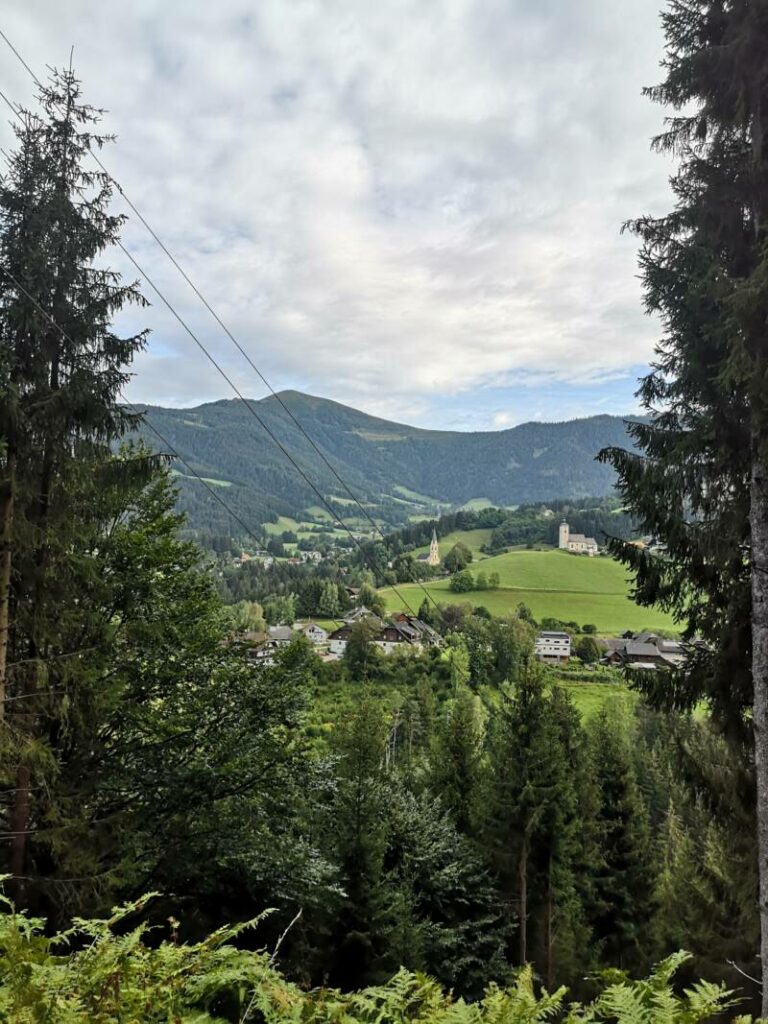 Only after a few hours of walking I arrived at a kind of bed & breakfast or group accommodation where there were several benches where I could sit down for a while. I had a drink and a sandwich and enjoyed the view over Arriach. Shortly after that a Hungarian couple came to sit with me. They had been in the same B&B and I recognized them at breakfast this morning.
It was their first day on the trail and they were worried about the predicted rain.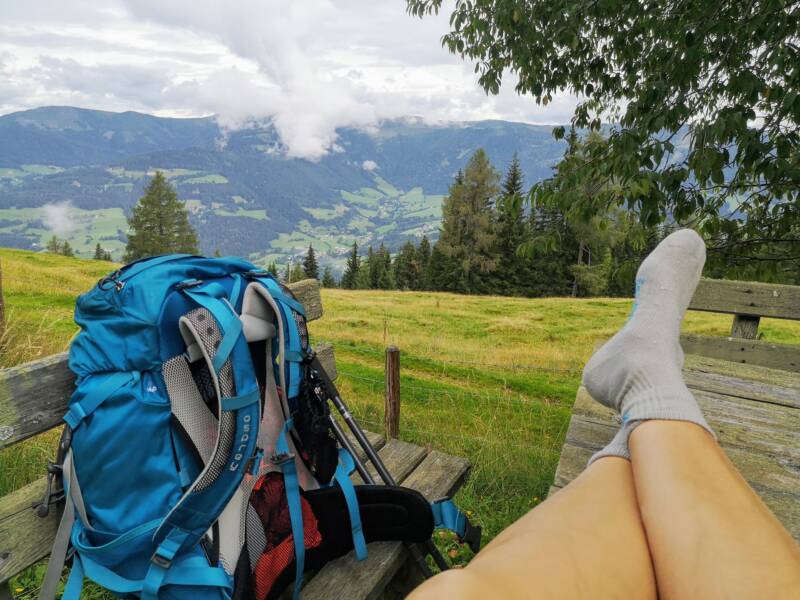 I reassured them with the words that rain was predicted every day but that this little bit of water had always fallen after I arrived at my accommodation. Not knowing, of course, that this would be the first day that a big rainshower would fall before my hiking day was over…
Stage 18 Arriach – Gerlitzen #AlpeAdriaTrail
I walked a little earlier than them and the path brought me higher so that at one point I was walking over a mountain meadow with beautiful views. There would have been a stone table on this meadow but unfortunately I did not see it. I did enjoy the paths and the nature around me.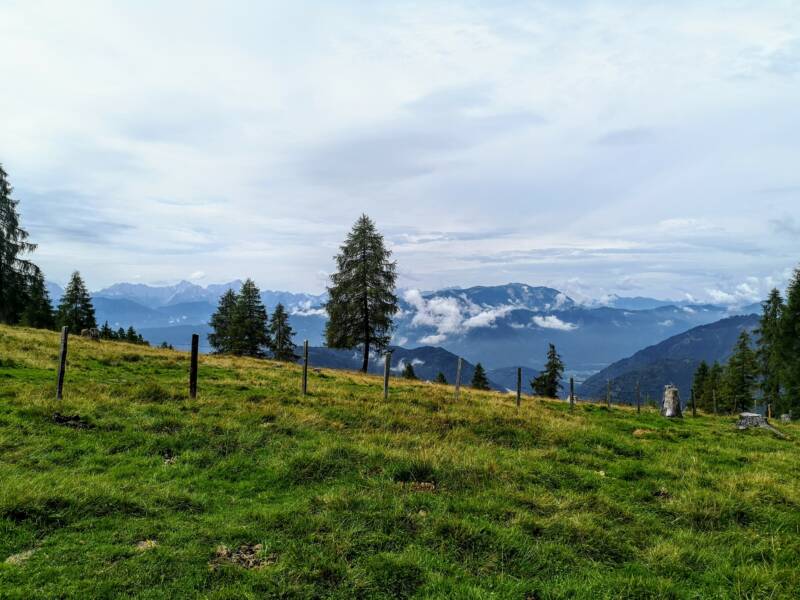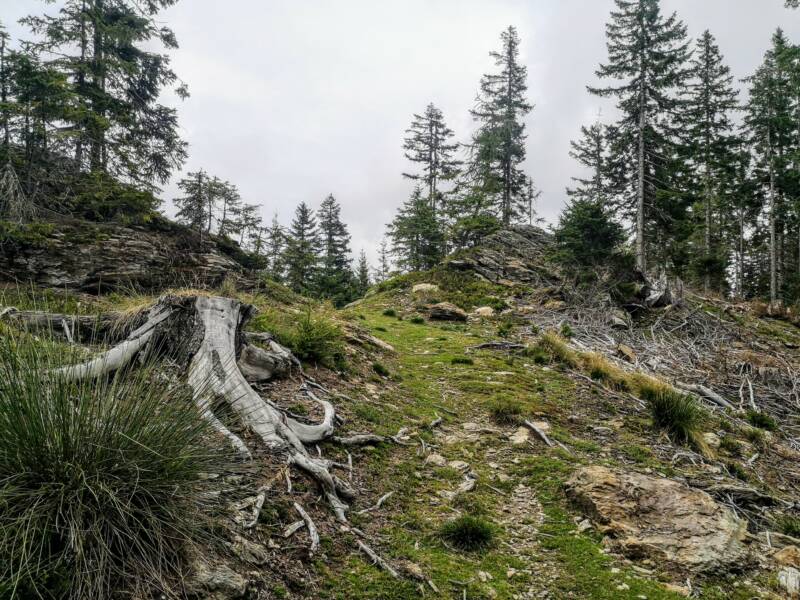 After a few hours I came to walk in the ski area. I had already seen that Gerlitzen Alpe was a junction of hotels where there were several ski slopes that slipped off the mountain. On one of those slopes I ended up at an apres ski restaurant where I sat down on the terrace and ordered something to eat and drink.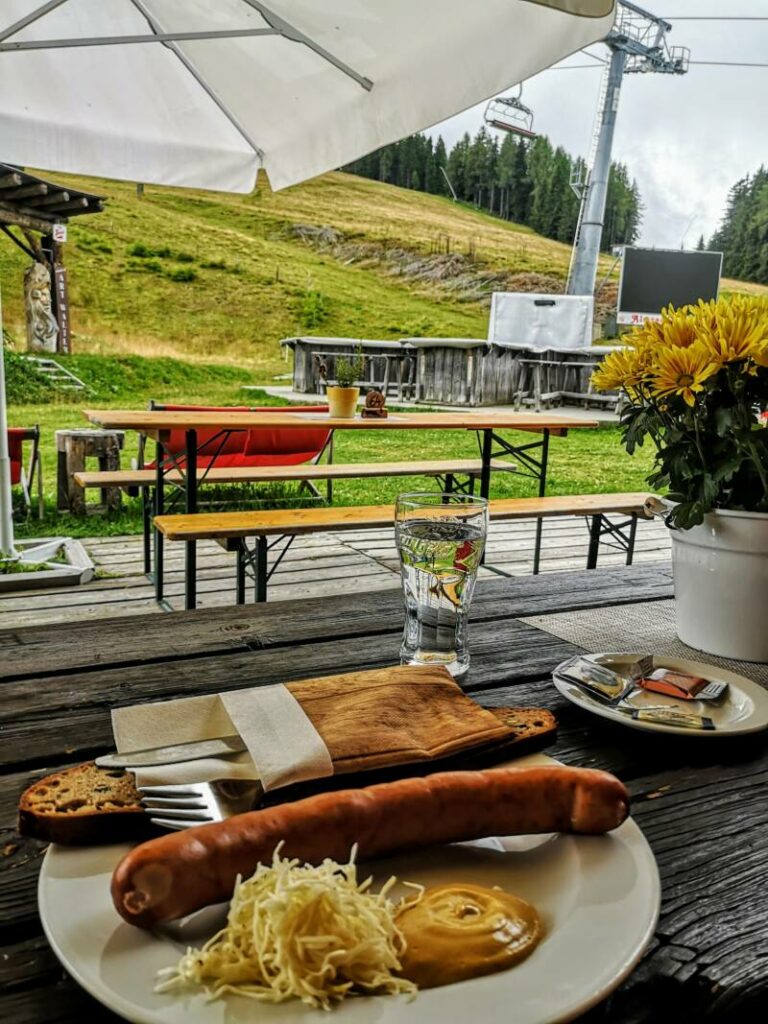 Not long after that the couple also came by, they decided to walk on. The sky started to look a bit more ominous and I think they hoped they would be over before the rain. When the weather turned bad for about 15 minutes later I was very happy that I was still under the shelter enjoying my cappuccino and the view. I decided to grab my reading book Wild by Sheryl Strayed and sit here reading it.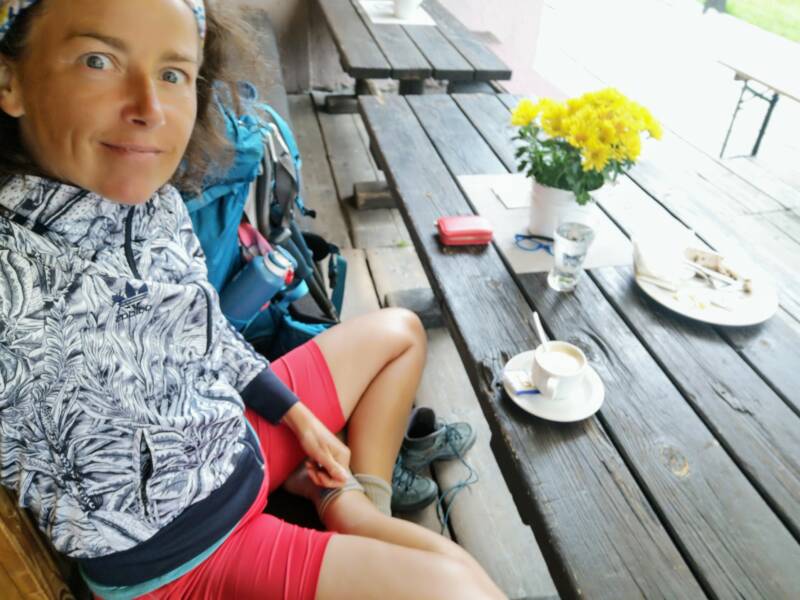 I was a bit surprised when the couple came running back soaked… They hadn't put on rainwear and were just running back though the poring rain.
Inside the fireplace was lit and we were invited to warm up and sit out the rain. Meanwhile it really poured!
Austrian Alpine Hike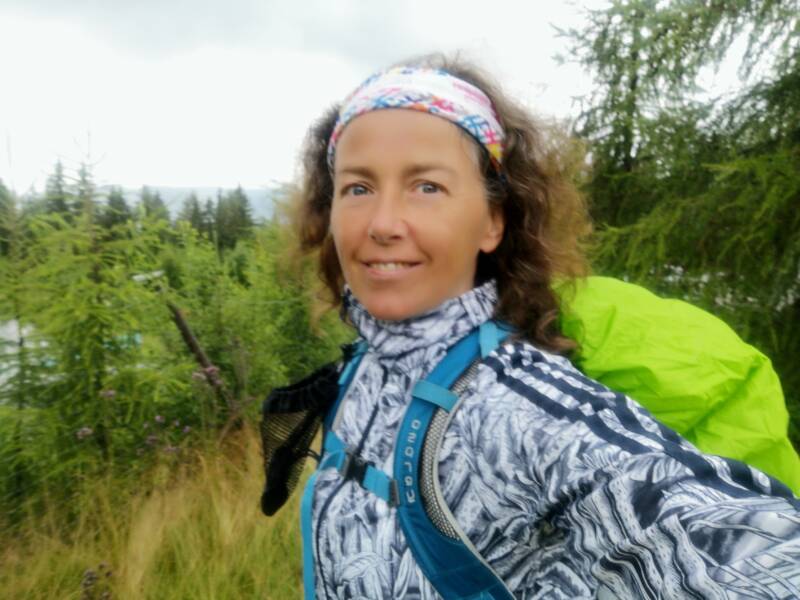 When it was dry I walked on again and just before I was over it started raining softly. I was over and my clothes were wet but my bag was under the rain cover and had stayed dry. There I could check in at Gerlitzen Gipfelhaus and took a nice hot shower.
After that I walked over the mountain and looked at the views in all directions and after that I had a delicious 3 course dinner. They did a great job at Gipfelhaus, super nice service and delicious food! Eat what's in the pot is dinner like there so again I had meat on the menu.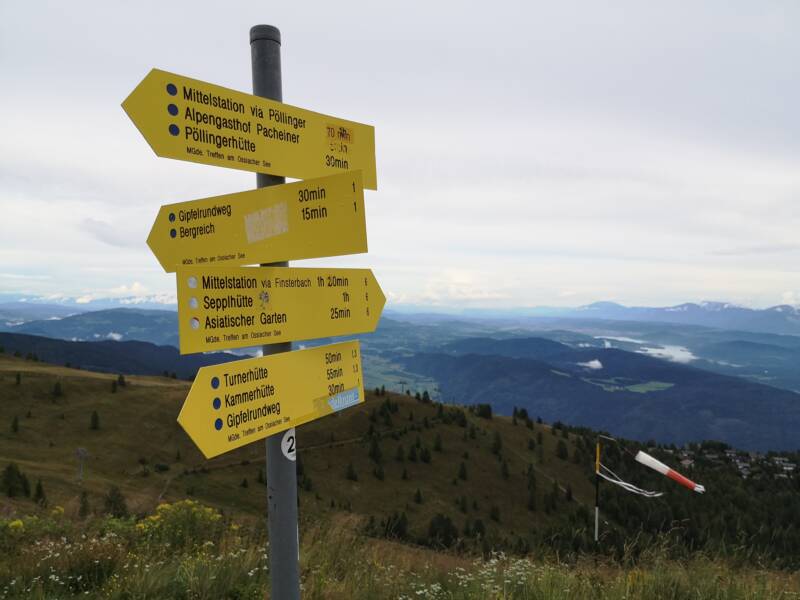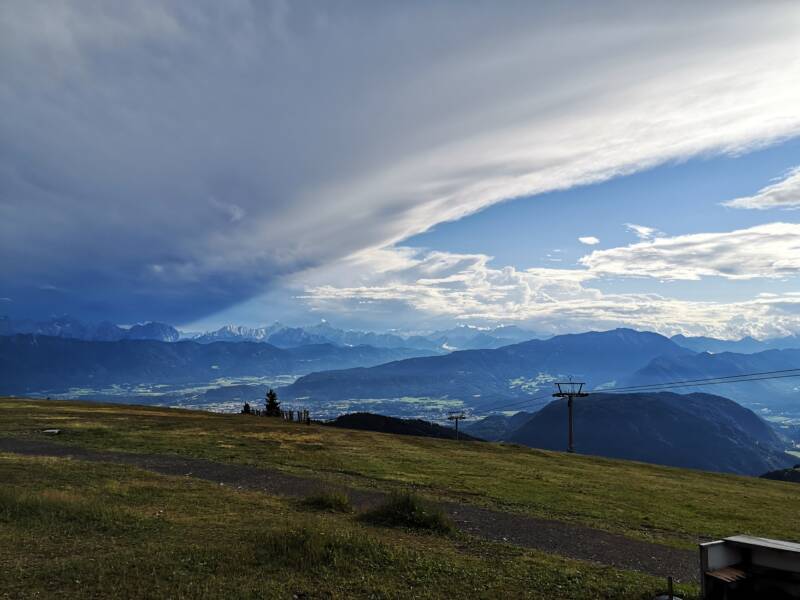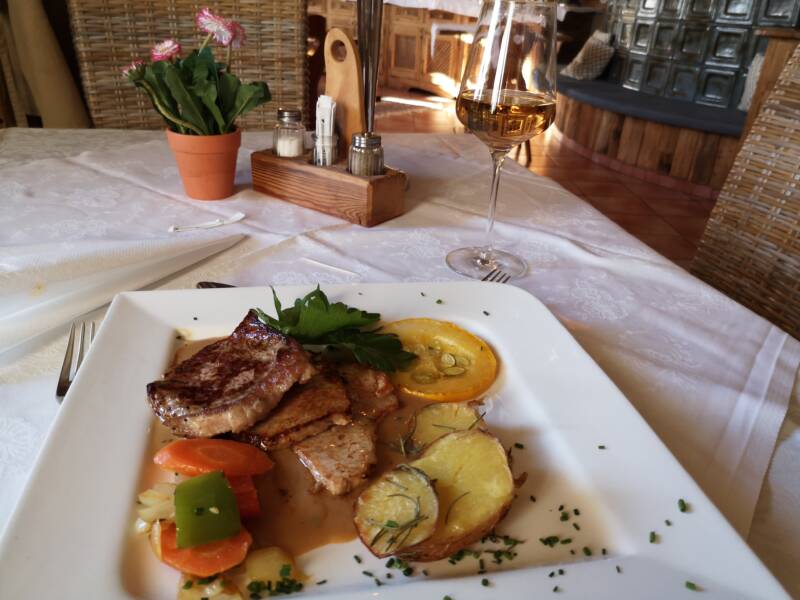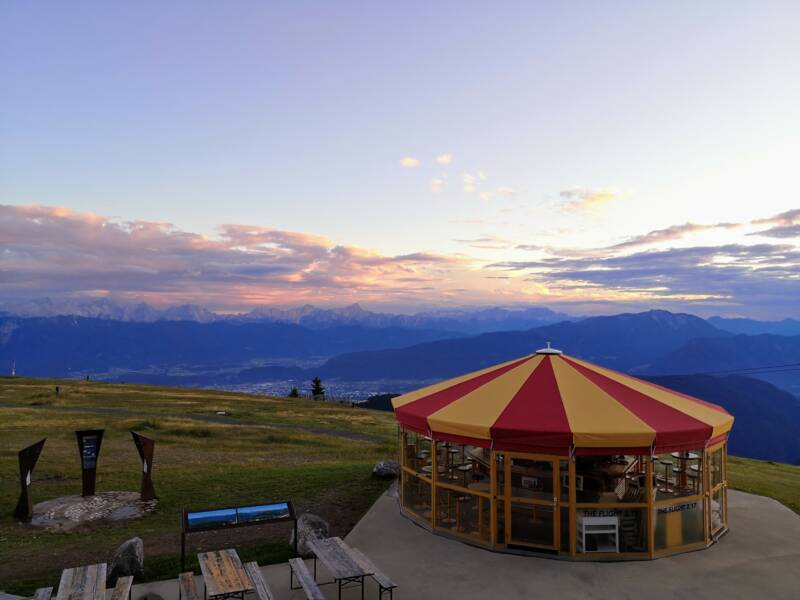 Stage 19 Gerlitzen Alpe – Ossiach
The next morning I had my buffet breakfast at the same table, my designated table in the hotel restaurant. They also have a restaurant for visitors who are not staying here.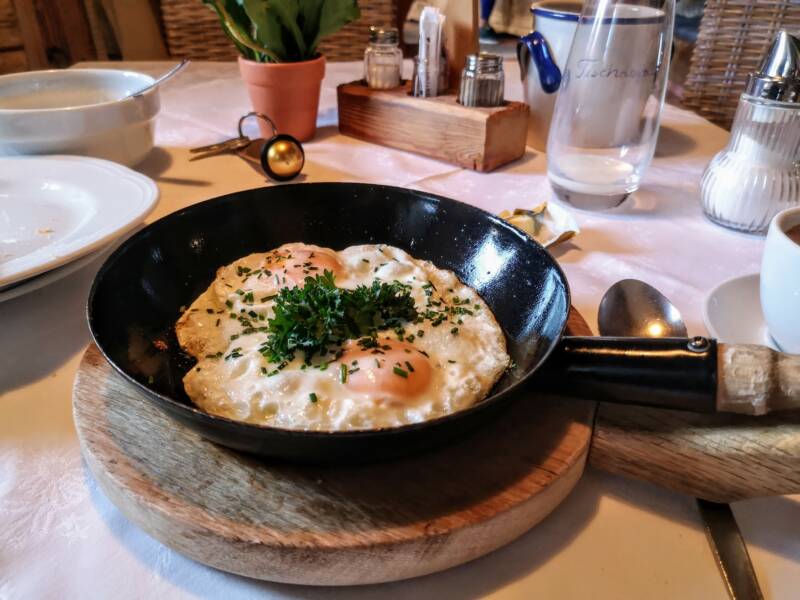 When I went out again I walked along the viewpoint where I took this super picture! This last day on the Alpe Adria Trail started with the best view ever!  This day, stage 19, there was 16.1 km in 5.45 am on the program but I only went to Steindorf because I could catch the train there to Salzburg.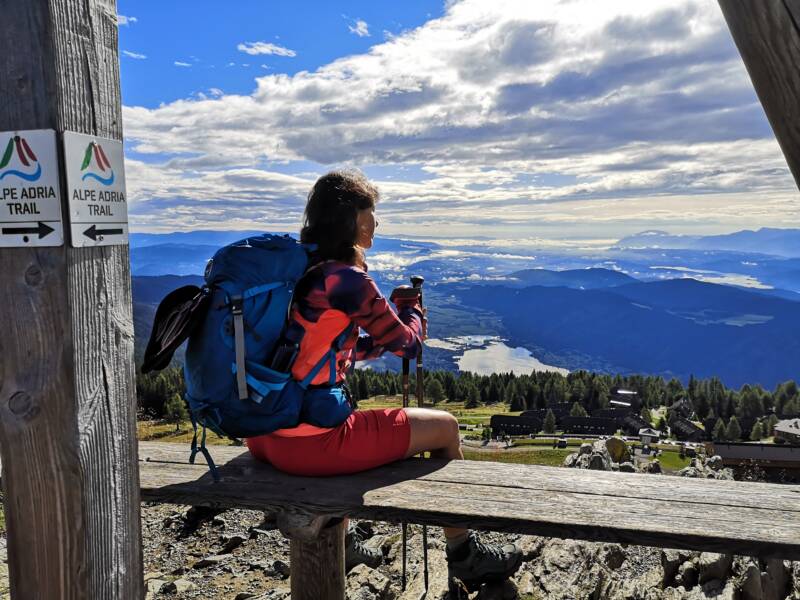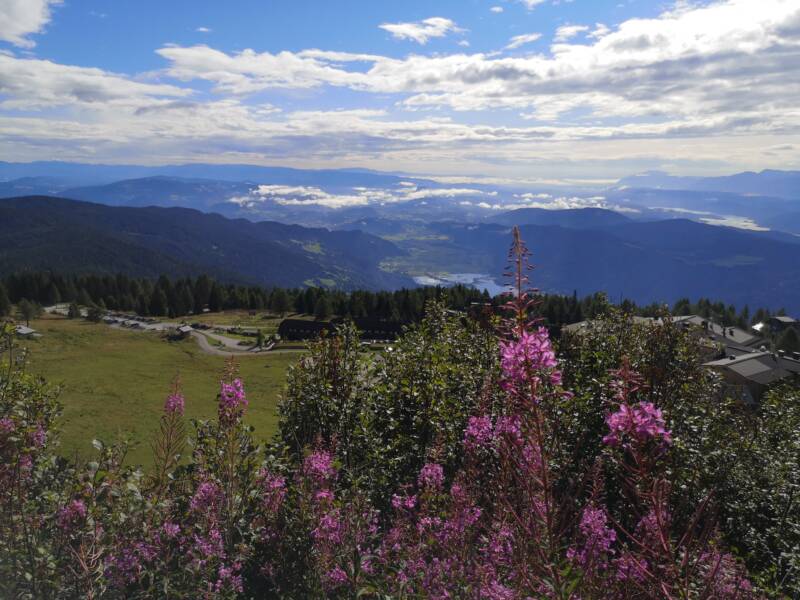 Alpe Adria Trail
Austrian Alpine Hike
After this the long trip down to Ossiacher See began. Beautiful paths through the woods and with a single bench to sit. Here I made a nice yoga picture! This is for me the day of the beautiful pictures!
And that is a good thing because this was also my last day on the trail. I thought it was a shame and so I was really slowing down and took my time for everything…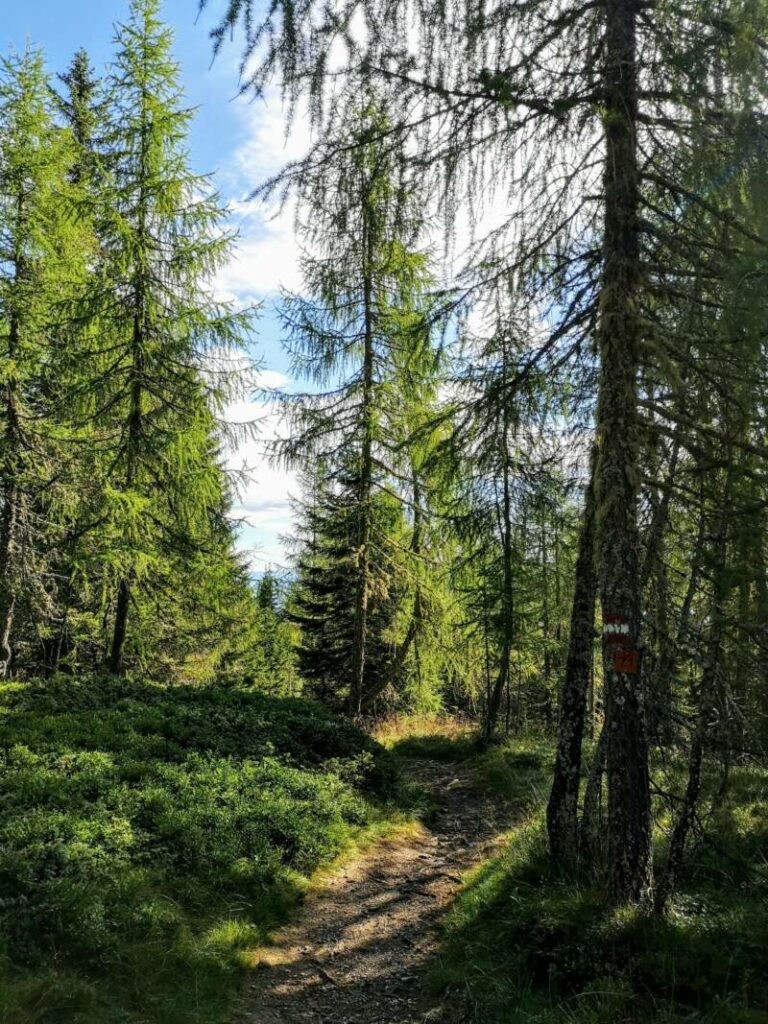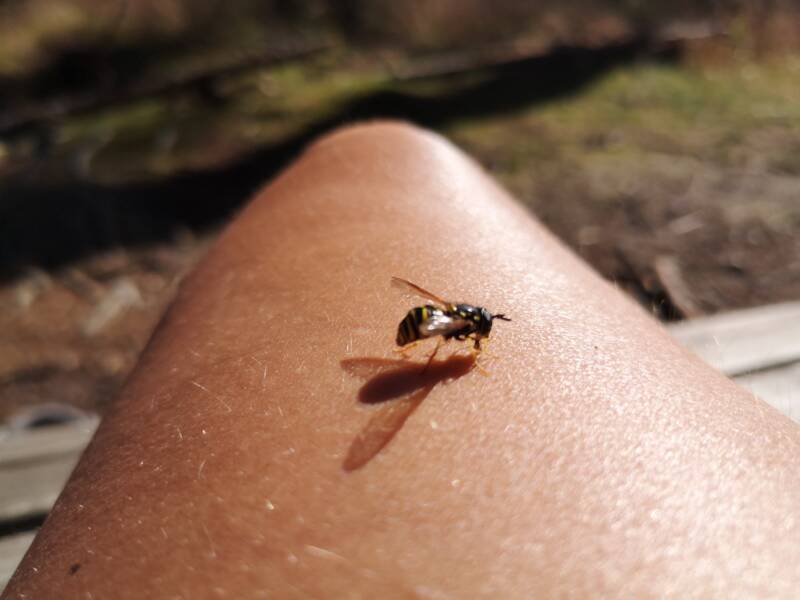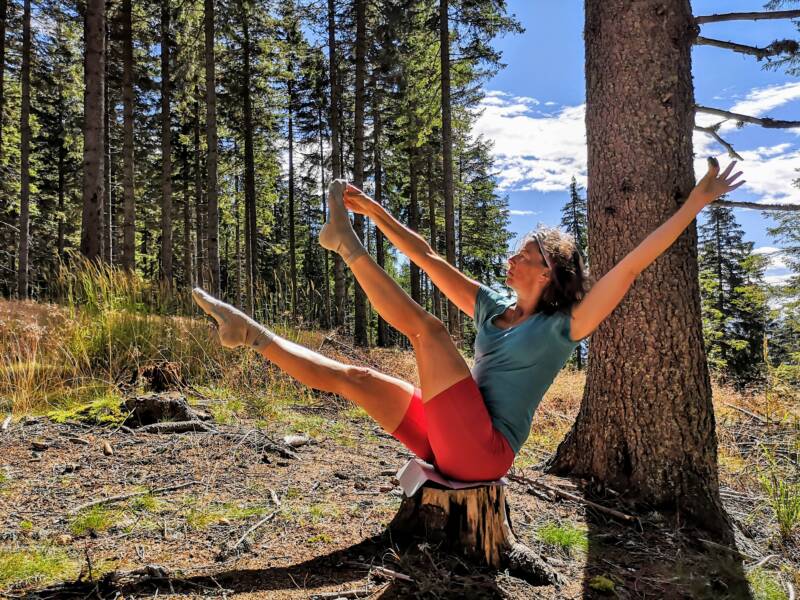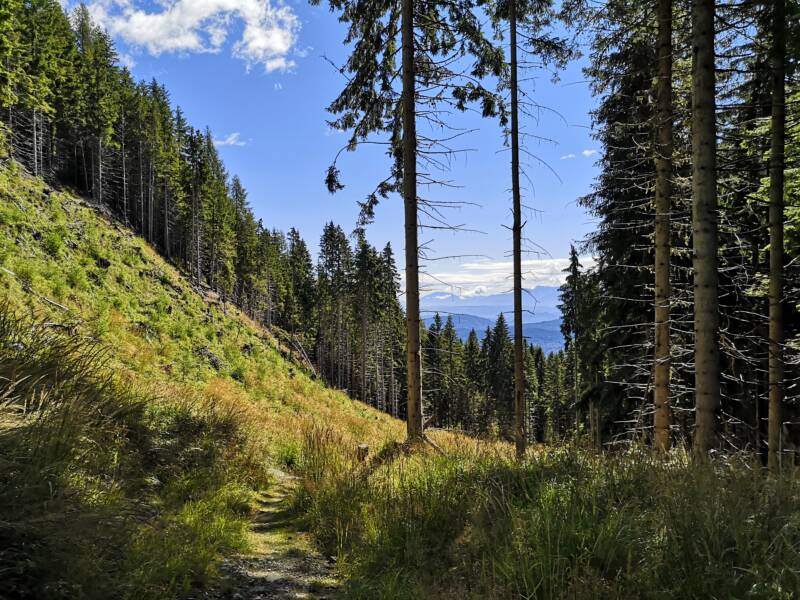 At that point I wasn't paying attention to the path and the signs and took wrong turns several times! I didn't mind either because I was in a good mood and enjoyed my last day on this Austrian Alpine Hike.
Just before I was almost down I was treated to the view over the Ossiacher See.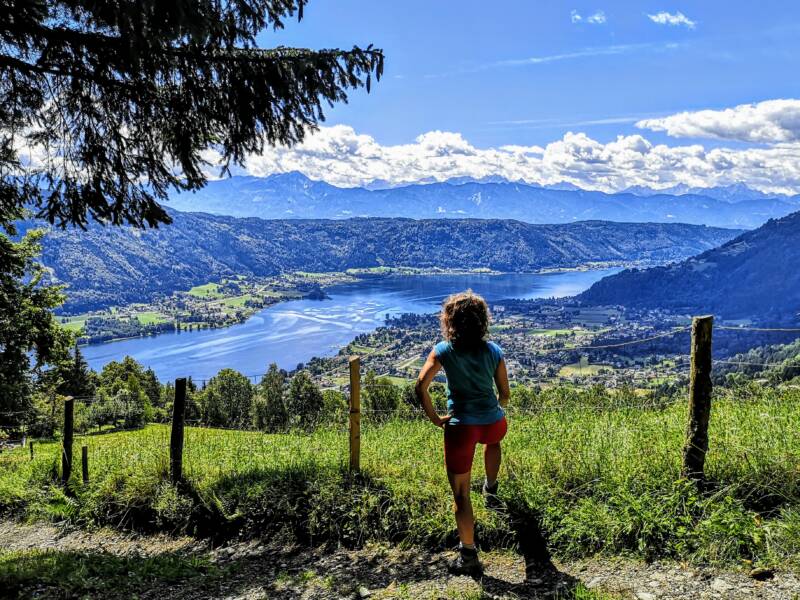 What a great hike I had made the last 8 days. I felt so happy and was so happy with this choice! I would have actually gone to India to go on the adventure of a Rickshaw Challenge (Mumbai to Chennai 2000km) again but if you had to choose something else?!?!
Just Perfect!
I had made the best choice ever with this Austrian Alpine Hike.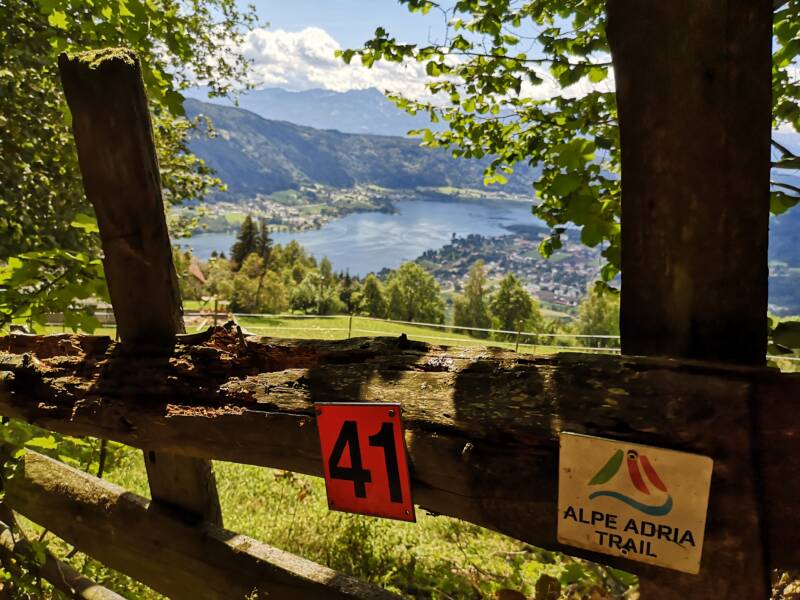 Ossiacher See – Austria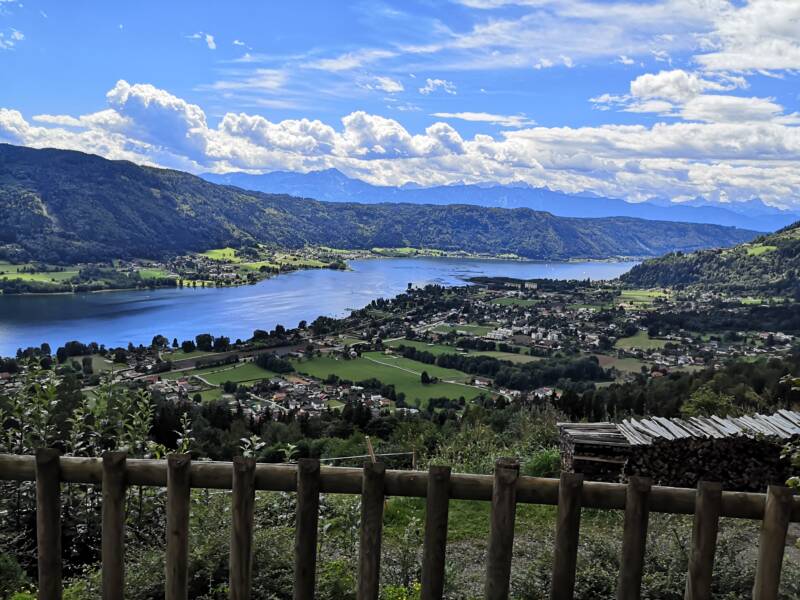 I got on the train this day at Steindorf am Ossiacher See. I didn't quite finish the day stage because I was travelling to Salzburg to spend my last days there. Afterwards I should have done this in stages. I had a transfer in Villach which also seemed to be a very nice city. I could have booked 1 or 2 nights in Villach and spend the last 2 nights in Salzburg. But yes, in hindsight …
Would you like to walk a piece of this beautiful path too?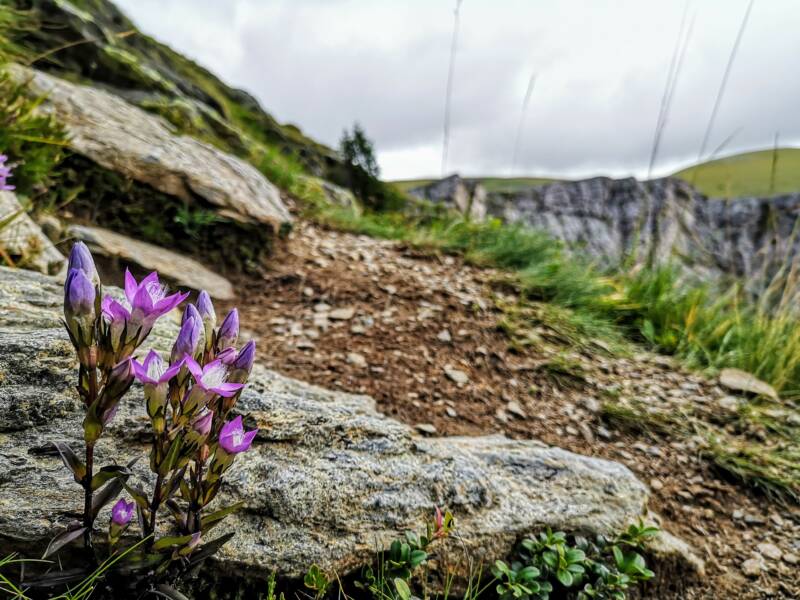 I can totally understand that!
Make your plans and go on the Alpe Adria Trail next year!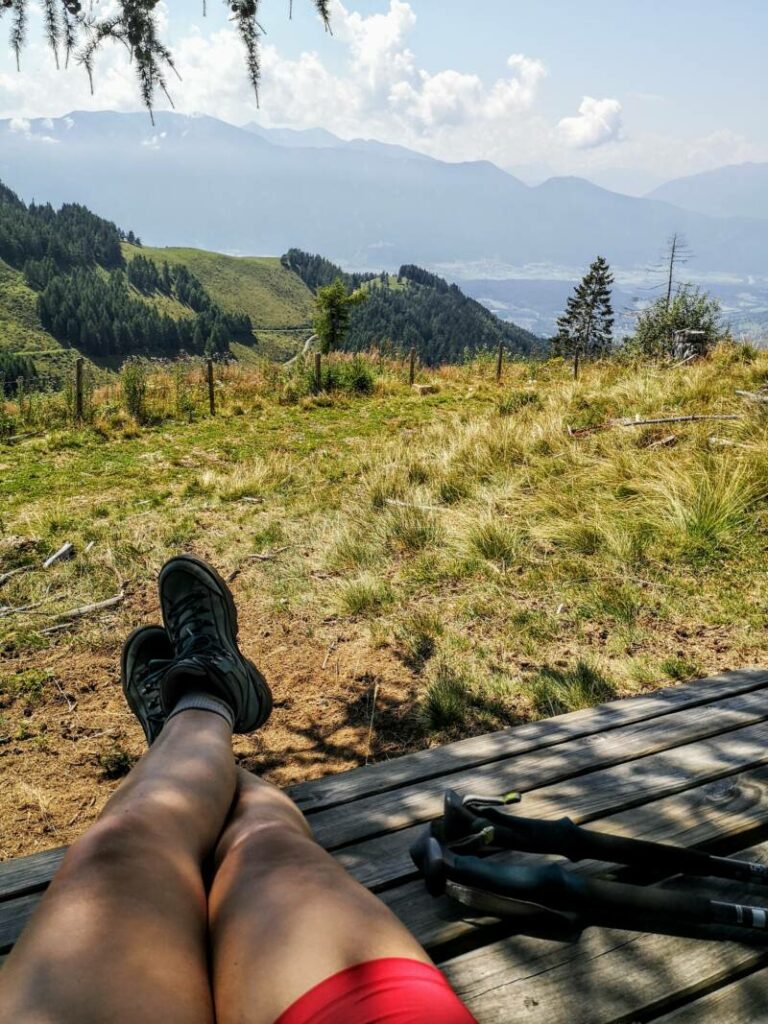 Share this walk to inspire others as well!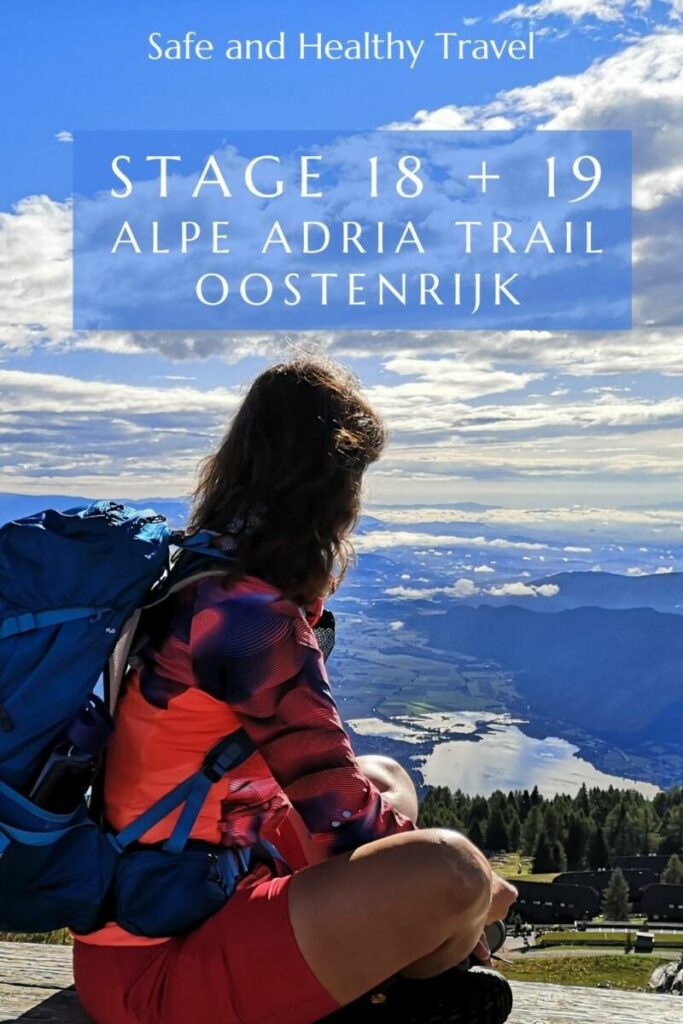 Want to see more hiking adventures?
Hiking the Dutch Coastal Path – Part II
Tips for Women – Safe Solo Hiking
What can you do to Maintain a Healthy Body?
Hiking in the Foosteps of Krishnamurti – Ommen, The Netherlands
Hiking in the Wadi Shab – Oman
Or explore the great Himalayas!
I hope you enjoy this beautiful world as much as I do!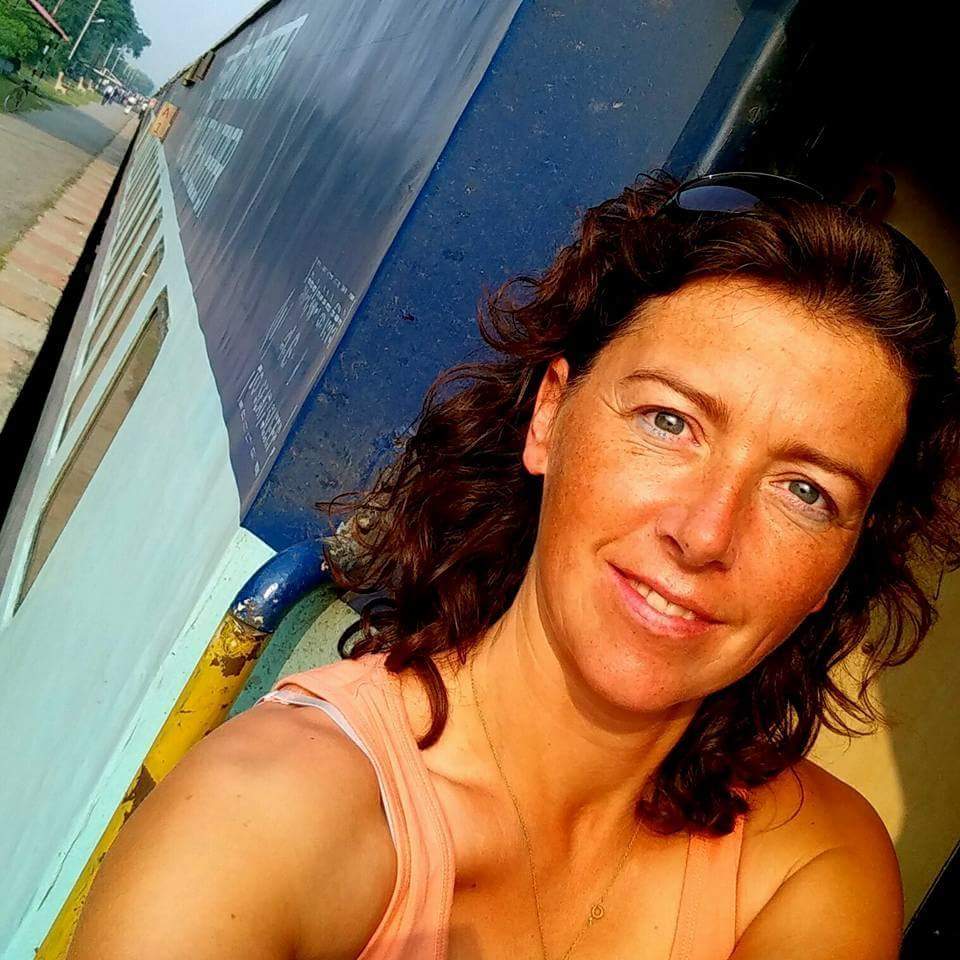 Jacomijn is een politieagent uit Nederland die jou graag laat zien hoe je veilig, actief en gezond de wereld kan over reizen. Safe and Healthy travel is a MUST