Whale Watching at Mirissa and Visiting Galle – Sri Lanka
|
I did a 10 day trip through Sri Lanka with Denithru and of course I made sure that whale watching at Mirissa was included in the trip. I had heard about it and as there is a very good chance that you spot whales I did wanted to get out of bed early for that!
Whale watching at Mirissa is not something you should miss on your trip through Sri Lanka!
I stayed in Ambalangoda and to go whale watching in Mirissa I had to get out early to get on the boat just after sunrise and to sail out. On the way there we stopped for a while before the sun had risen in the town of Galle. That felt a bit strange, the streets still completely empty and dark… My guide couldn't wait to give me a glimpse of the town with many Dutch influences.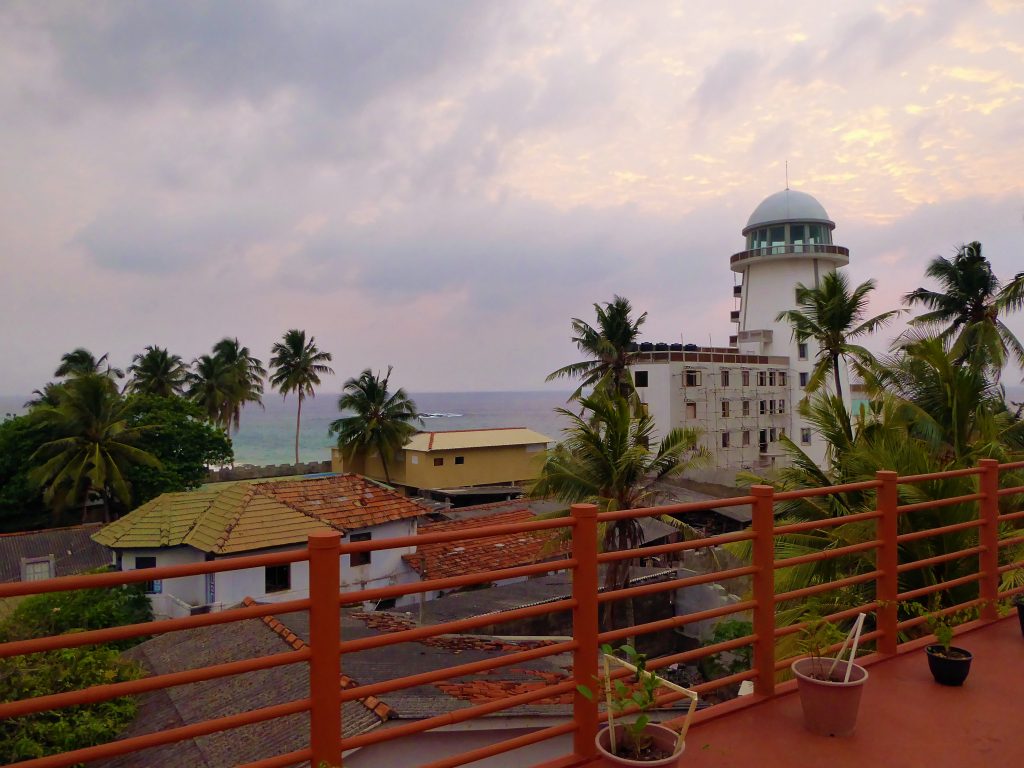 When I arrived in Mirissa I saw that many boats were ready and many more tourists were arriving. So… be wary of a touristic trip this day! I'd rather not be among the hordes of tourists but I'd also like to spot the whale… then you have to make concessions like this on a short solo tour. So I did got on that boat with dozens of other tourists from all kinds of different countries.
Whale Watching at Mirissa
Visiting Galle – Sri Lanka
Whale Watching at Mirissa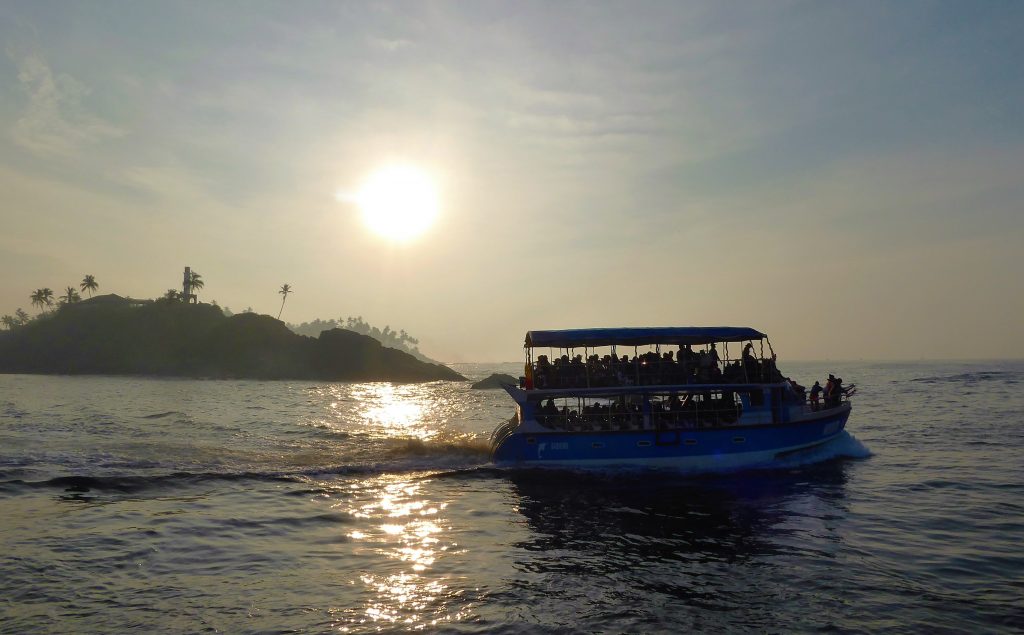 Not long after I got on the boat I got a sandwich and a cup of coffee as a starter. A little later we started sailing, it was already light and behind me I saw Sri Lanka getting smaller. I was really looking forward to it… My guide and I were optimistic!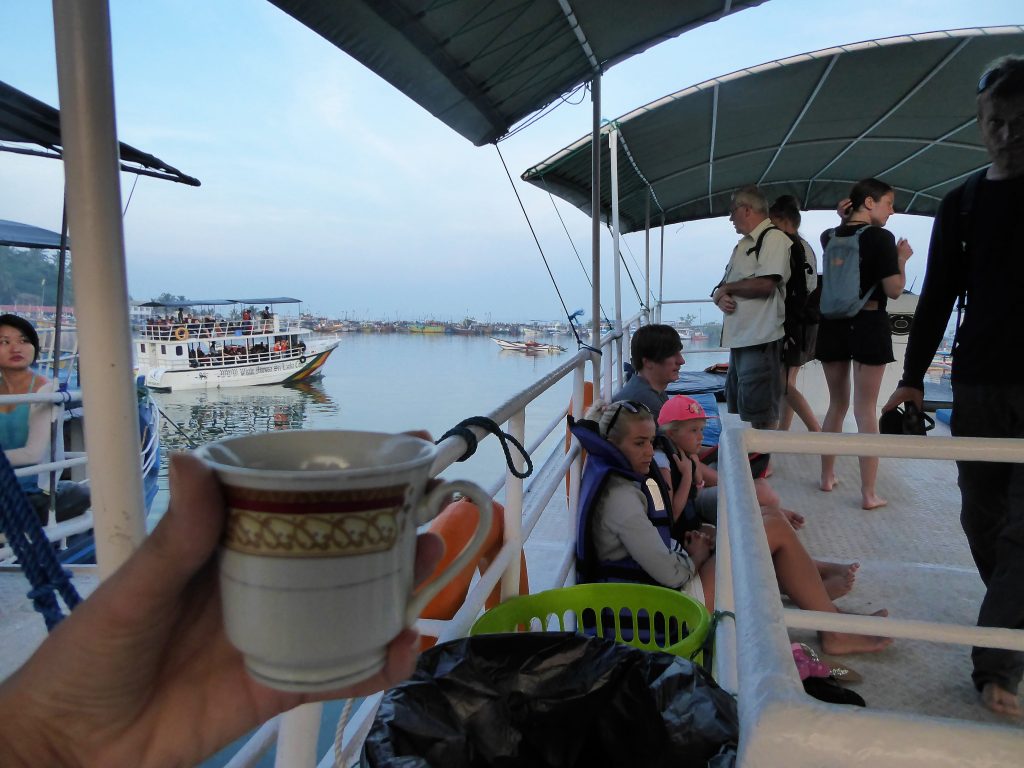 I went whale watching at Mirissa's!
And maybe more than one if I was lucky. It didn't take long before we saw some movement in the distance. Which is really a shame when you're in such a crowd, every boat around you is shooting at the same target. And then you hope that the boatmen have manners but then it soon turns out that this is not so. There was one boat that really went too close to let its own tourists have the best view, sitting on the first row.
We, the tourists annoyed us but also the boatmen who behaved themselves. Very unfortunate! Unfortunately I don't remember the company name…Otherwise I would definitely mention it here. So… my tip to you. Google who you're going to book with. Further on I share a company that does its best not to disturb the animals and shows you the whales from a distance!
Of course you want to spot the whales but for that you don't have to be in its space. Such an animal is big enough to spot from a distance. I enjoy the sight more when it is pure nature than when it has to adapt to us.
You don't want to disturb them in their lives… Of course you want to see them…
You want to experience them in their  natural behaviour!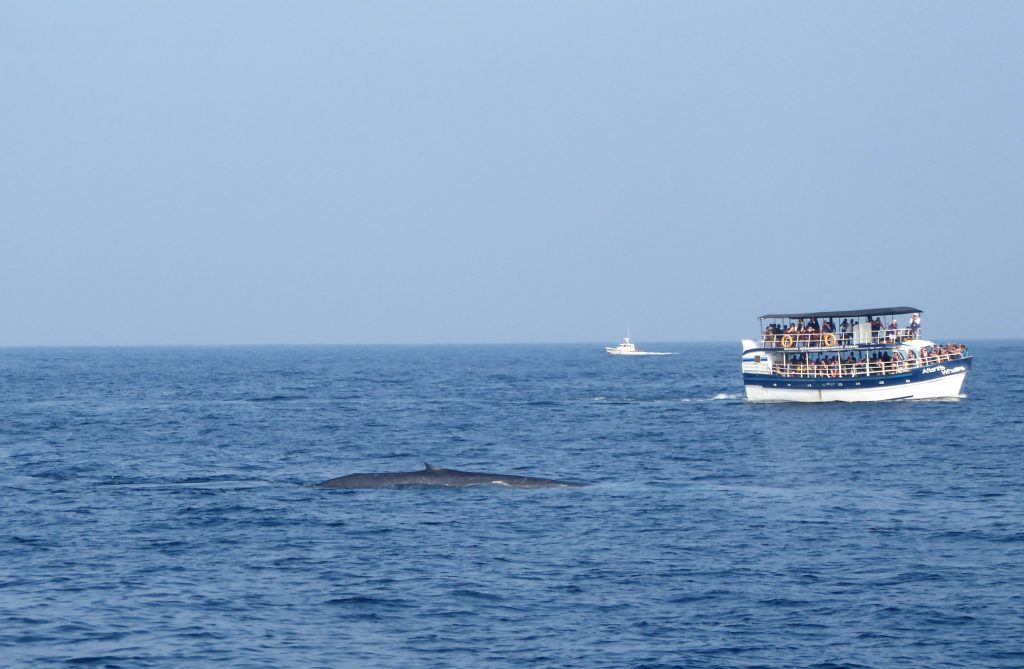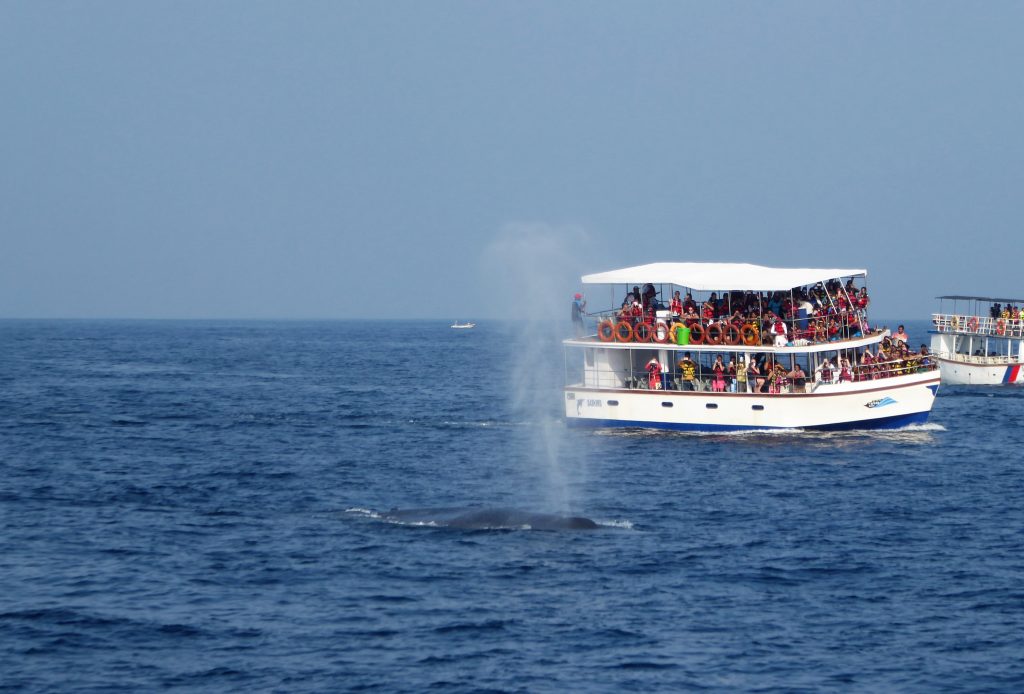 Whale Watching at Mirissa
In the end I did see a lot of different whales. I found it very impressive to see them and with me the many other tourists. After each whale you felt the tension on the boat ... And then all of us cheered when we saw the tail sinking down into the water! You don't see that every time you see a whale coming up. That last tail was really cool to see!
Really such a leading image that you've seen so many times in documentaries…
and now for real!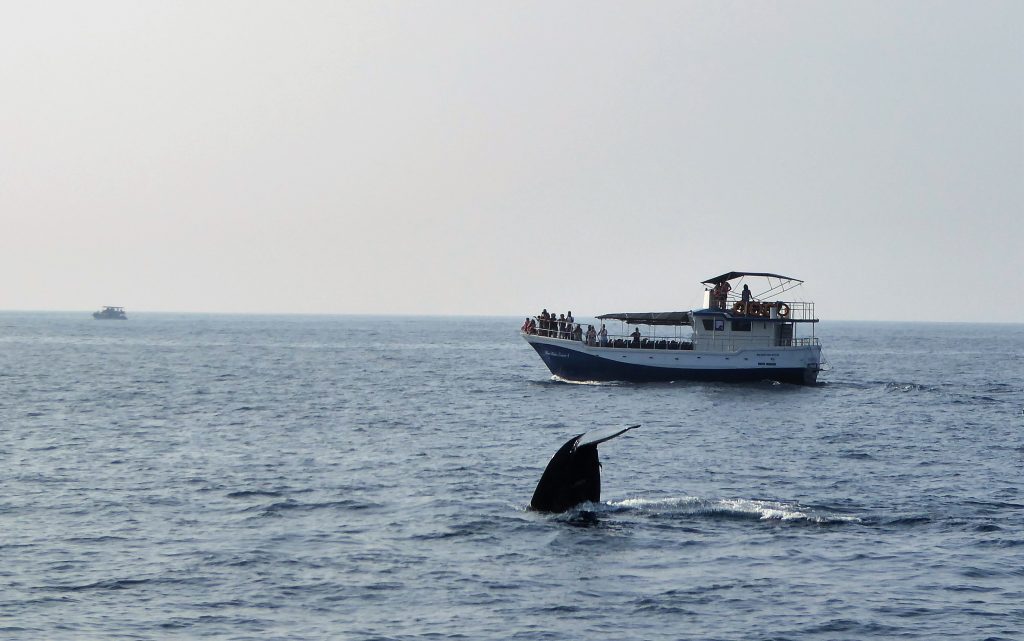 I loved seeing the whales…
but I was extremely annoyed by the boats getting too close!
During this trip I didn't book anything myself but I let Denithru show me around. If I would have booked this myself I would have done some more research and would have probably have ended up on a smaller boat and maybe in another place to avoid the crowd.
Tip:

If you are going to book this trip for yourself make sure that your organization is affiliated with WDCS (Whale and Dolphin Conservation Society). Then they adhere to the guidelines set by them in which the conservation and welfare of whales and dolphins is paramount. I come across the name Raja & the Whales a number of times that do very well and can offer you a super trip!
After Whale Watching we went to Galle!
The beaches and coast of Sri Lanka are very popular for surfing and so you see surf schools and fine beaches with relaxing lounge beds everywhere for the many tourists!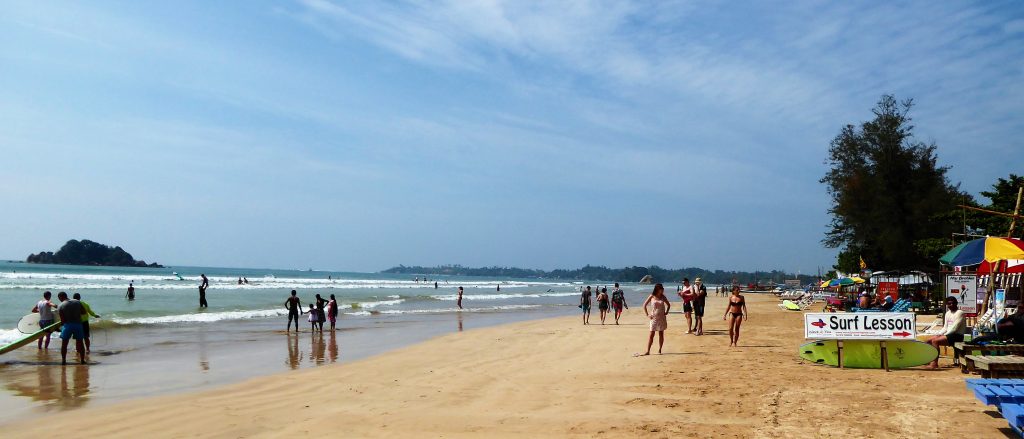 The special fishing style of Sri Lanka?
You see them everywhere near the coast! Most of them are here to earn a penny because yes… tourism is big here. But even then I think it's a cool sight and I gladly took a picture 🙂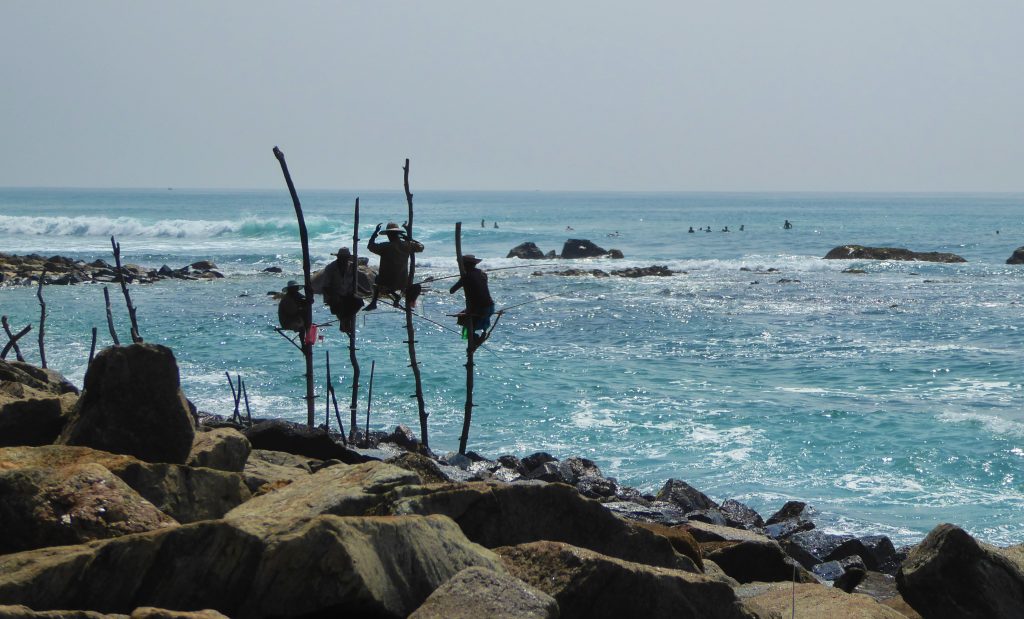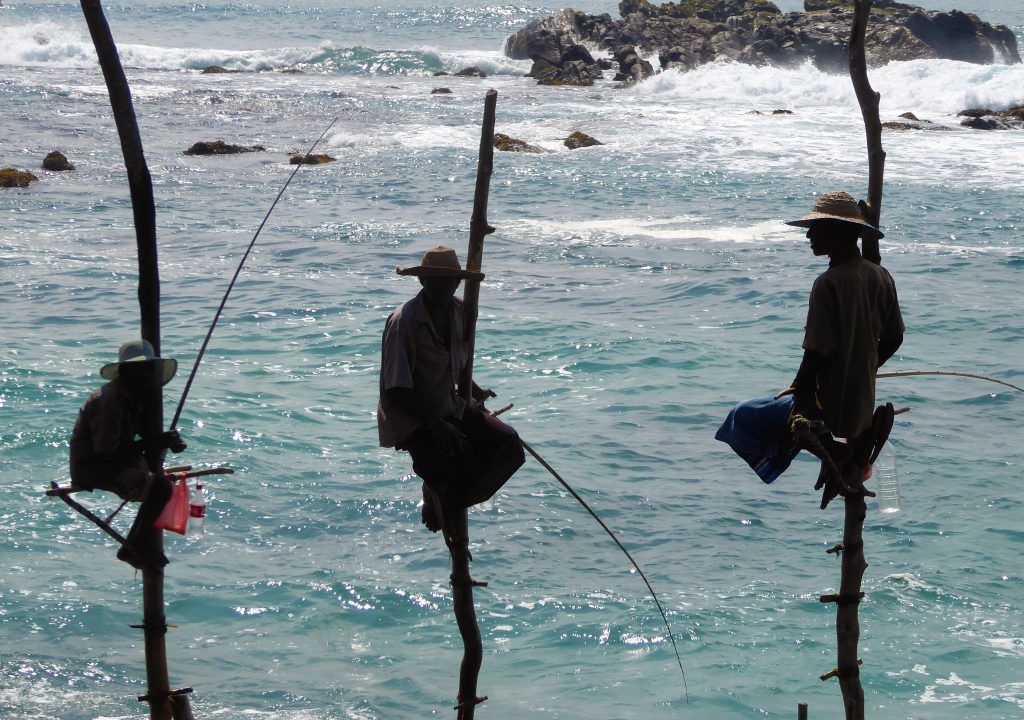 After this wonderful adventure we started on the way back. We went along the coast on our way to the super nice town of Galle. The small, narrow streets are full of nice shops, cafes and studios. You can certainly enjoy yourself here for a day!
Visiting Galle – Coastal Town
Galle is a town where you will find a lot of Dutch influences. From 1602 to 1796 the VOC exercised authority over the entire coastal strip around the island. After this the English took over in consultation with the monarch of Kandy. Galle is situated on the southwestern tip of Sri Lanka and therefore in earlier times a great strategic point in the Ladacciven Sea. From Colombo to Galle is almost 120 km.
Visiting Galle – Sri Lanka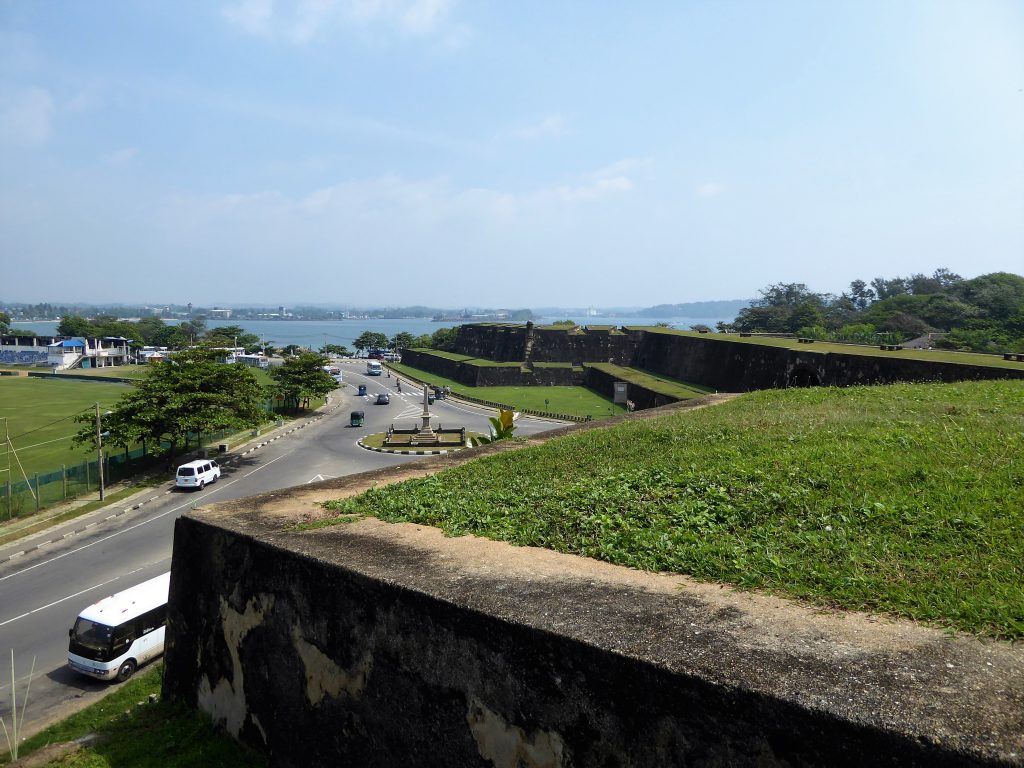 In Galle you'll find many examples of the Dutch era such as the fortress, the Dutch Reformed church and many houses that make you feel like you're in an old Dutch setting.
I loved to walk around on my own for a while. I gave my guide some time off and was allowed to linger on the parking lot while I took a walk through this nice town! I walked in about 2 to 2.5 hours through the center. Lovely looking around and walking!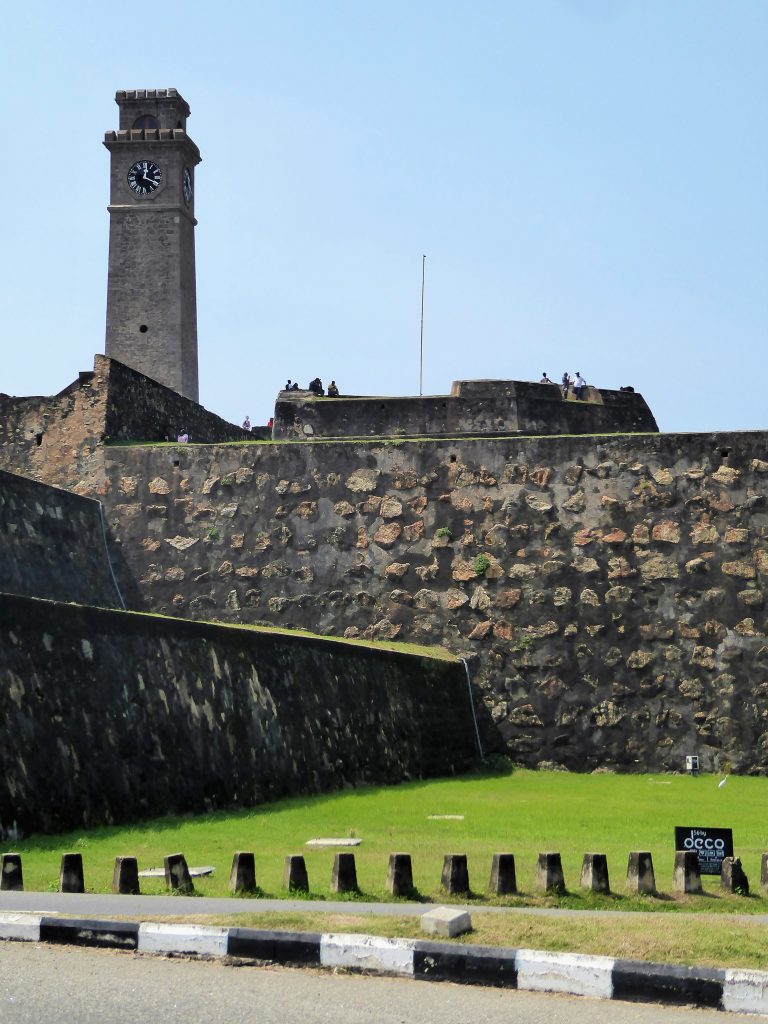 I started my walk at the fortress on the coast. The fortress with many Dutch names I see passing by. It was once a trading post of the VOC, so the Dutch left a deep footprint here. There are 3 large bastions surrounded by a number of smaller ones. These smaller bastions have been given Dutch names that we all know such as Utrecht, Akersloot or Zwart. Other names are Neptune or Aurora.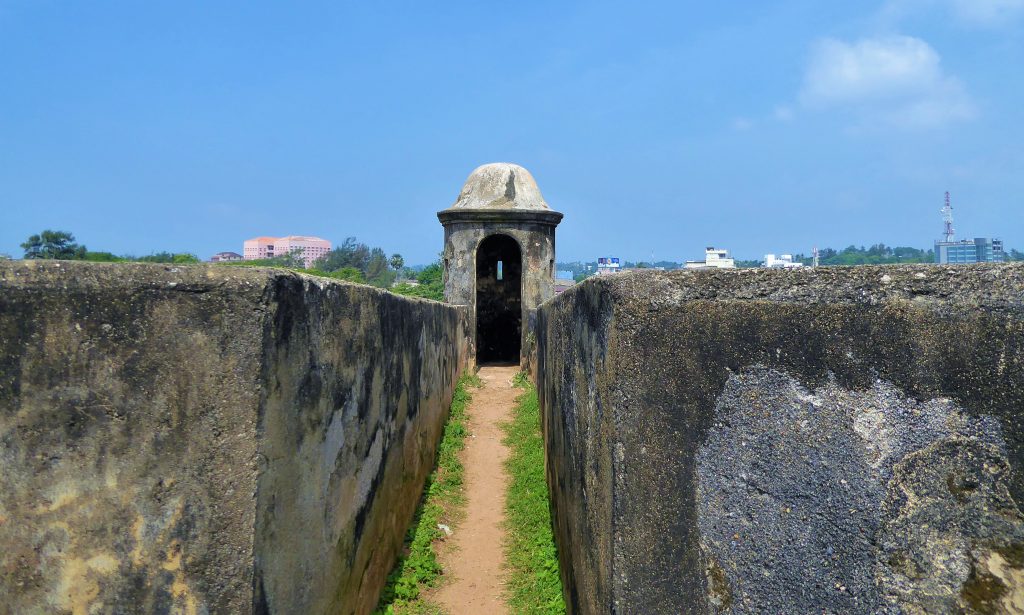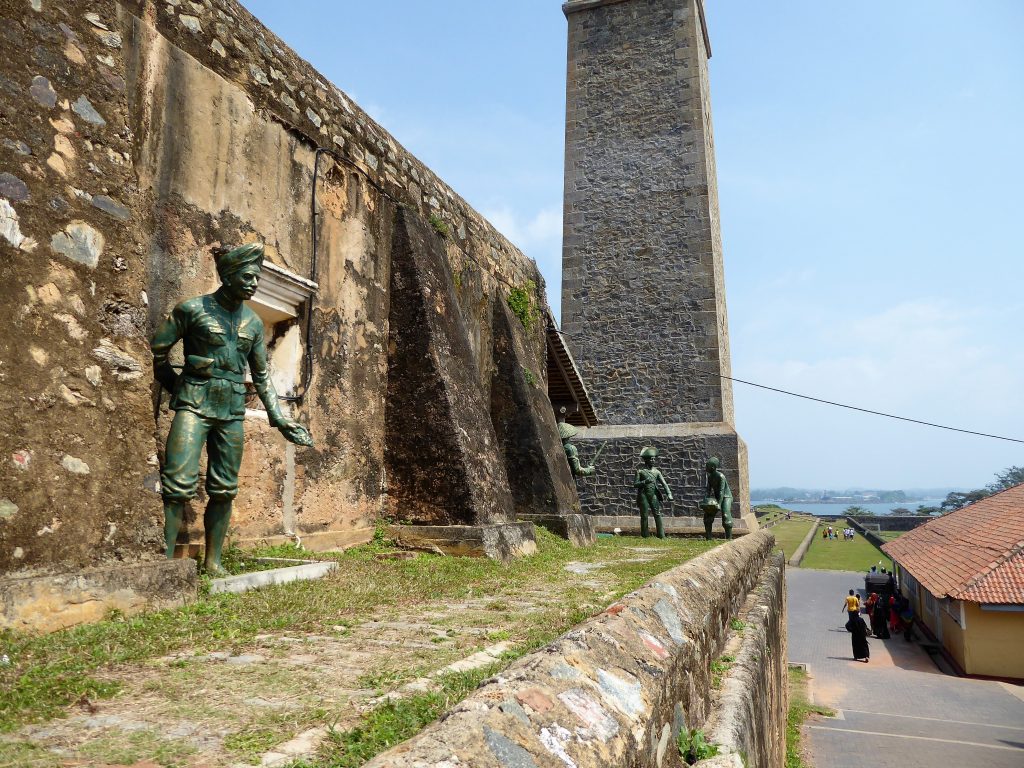 Just the salty wind in your hair and the sun on your face enjoying this view.
I loved to wander around for a while without a time limit and without anyone guiding me from one point to another. That is really the reason why I hardly travel around in a group anymore.
What I find difficult about these kind of places with Dutch history is how we behaved in those days… That's with everything in the past, there were other norms and values… It's not good what we have done in the past. Unfortunately, trading in those days was often accompanied by warfare and occupying land. People in those days just took the land for themselves.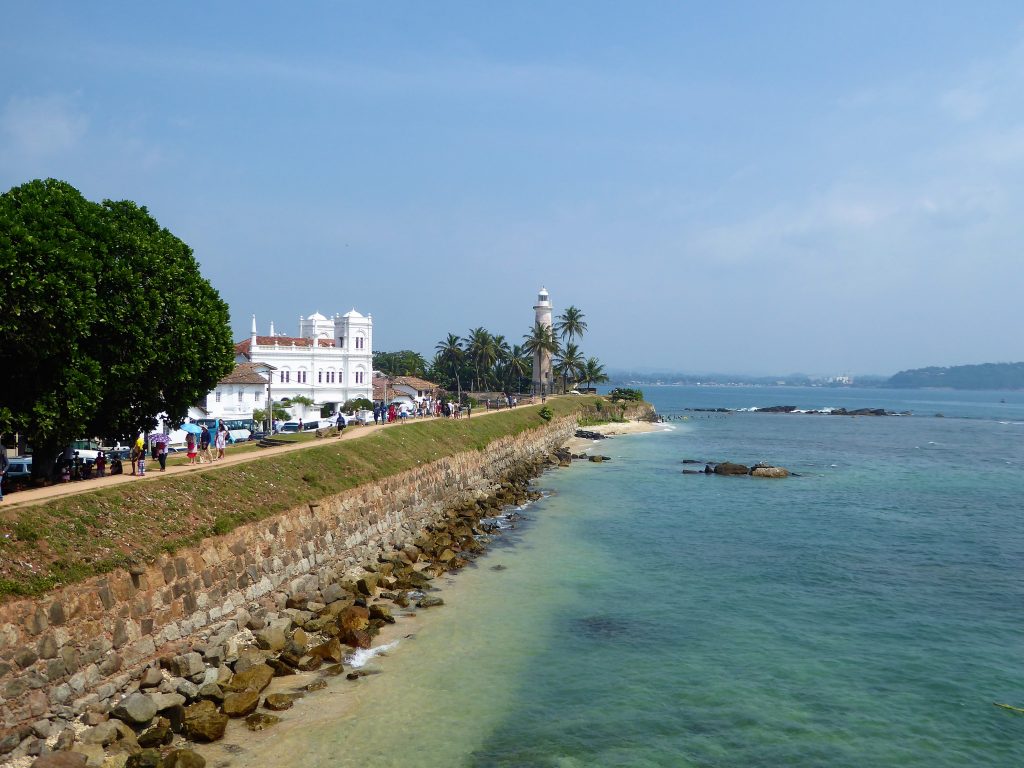 Visiting Galle – UNESCO
Eventually I walked into the town of Galle again and ended up at the Protestant church. Also a building that immediately stood out because of its construction. The streetsview doesn't really belong in Asia… The church was built around 1755 and is on the world heritage list of UNESCO.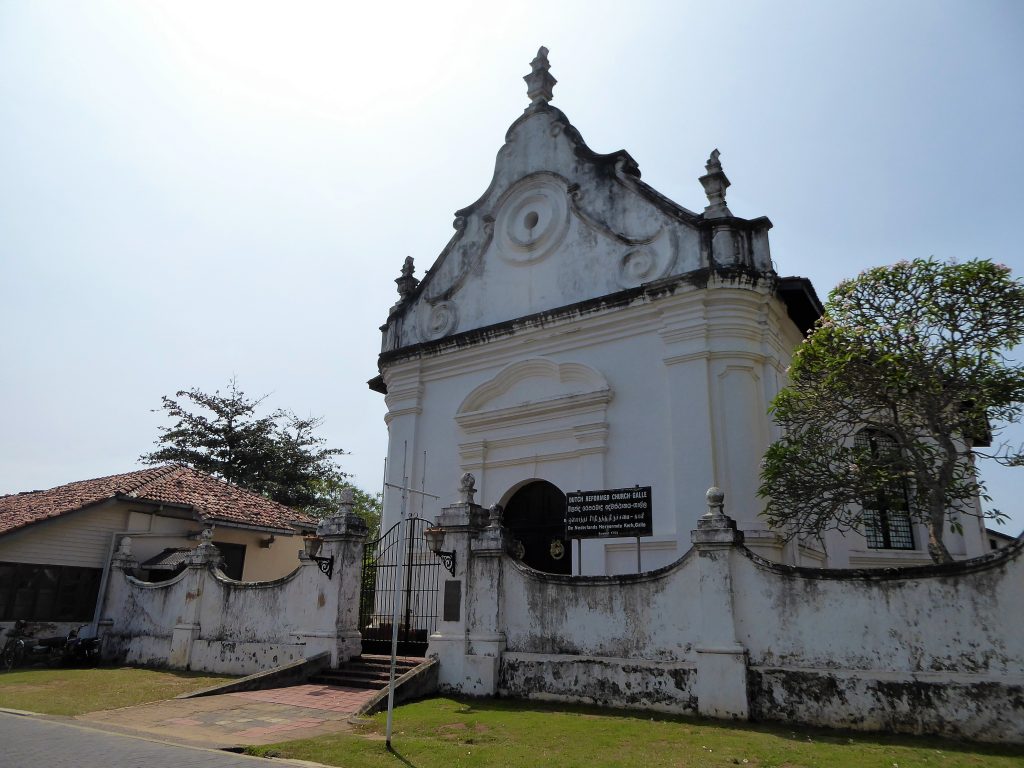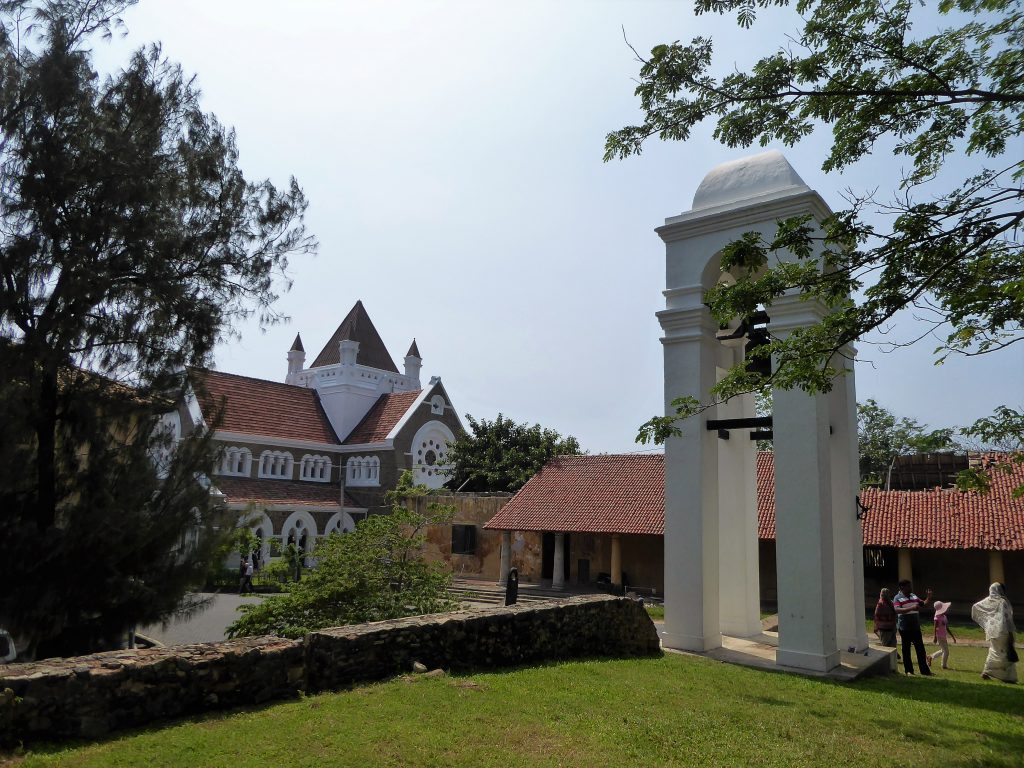 Here in the background you can see All Saints' Church. Also a beautiful building which in terms of architecture does not belong in this place. The whole of this kind of churches and houses and especially the fortress gives this place a unique atmosphere. In addition, it has become a place where many artists have settled. And so in the streets you will find many studios with the most beautiful art!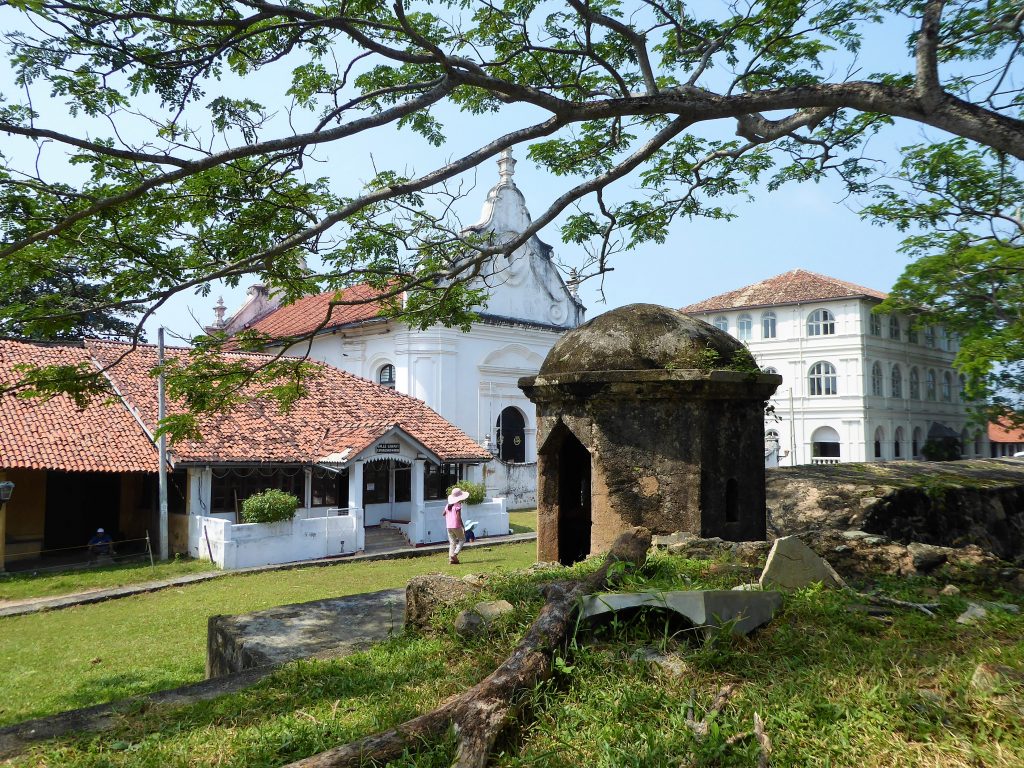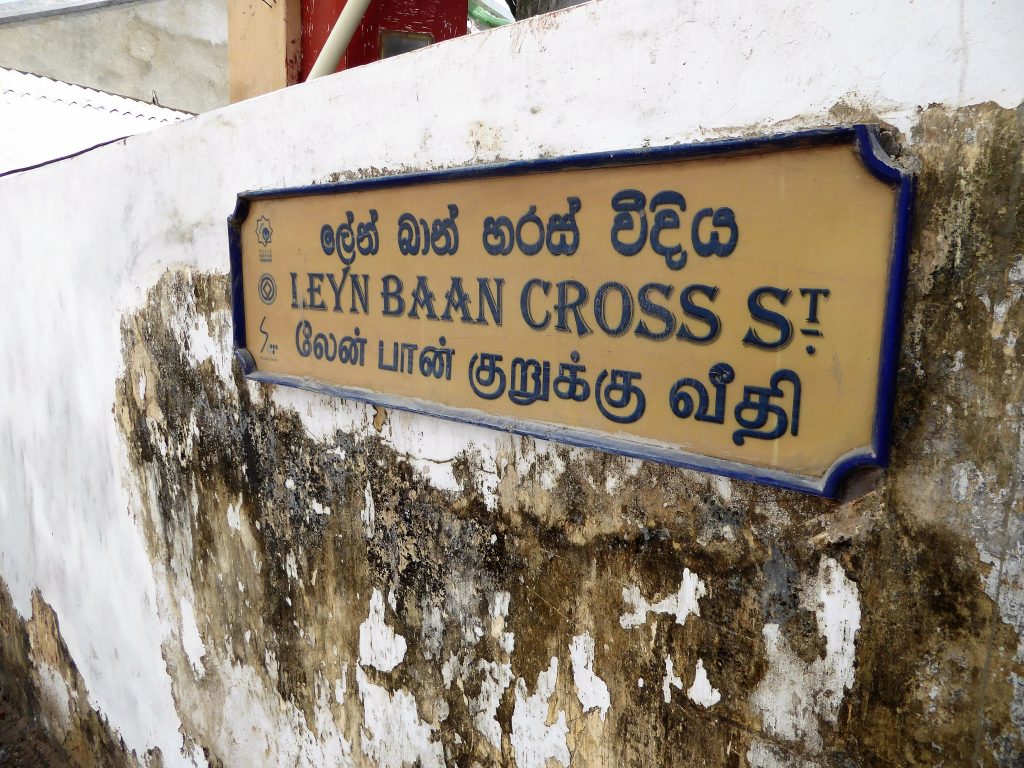 Leyn Baan Cross Street
You should definitely visit this street, now also called Ropeway Street. If you are looking for a nice present for your family or if you want to have a nice memory of Sri Lanka yourself, you can find the nicest shops here. Not everything is cheap of course but they are unique!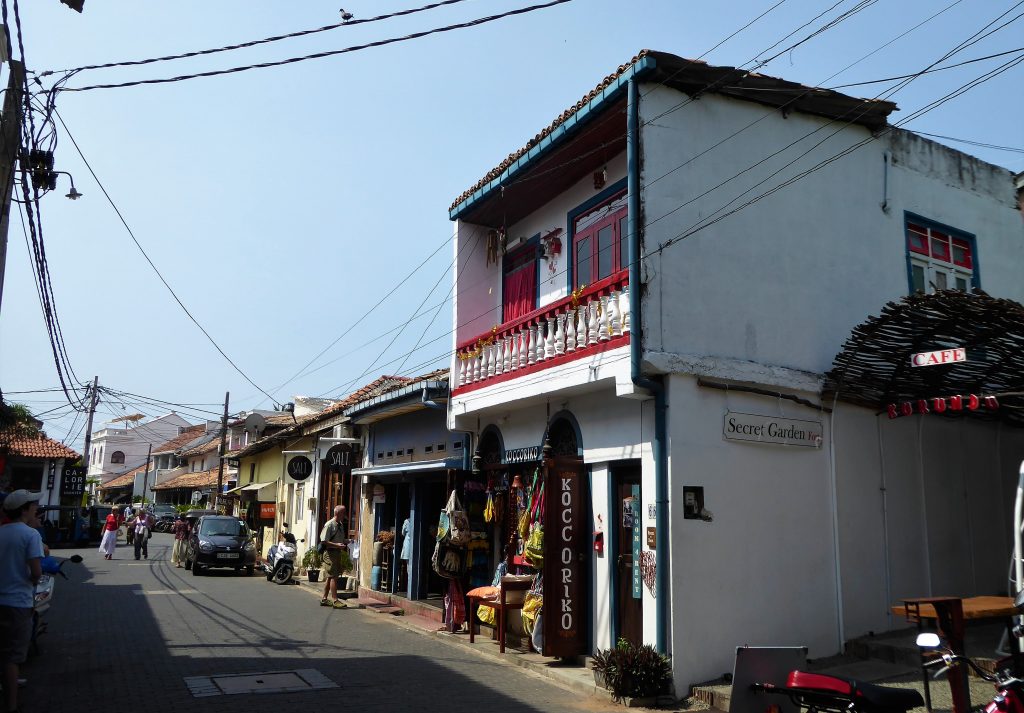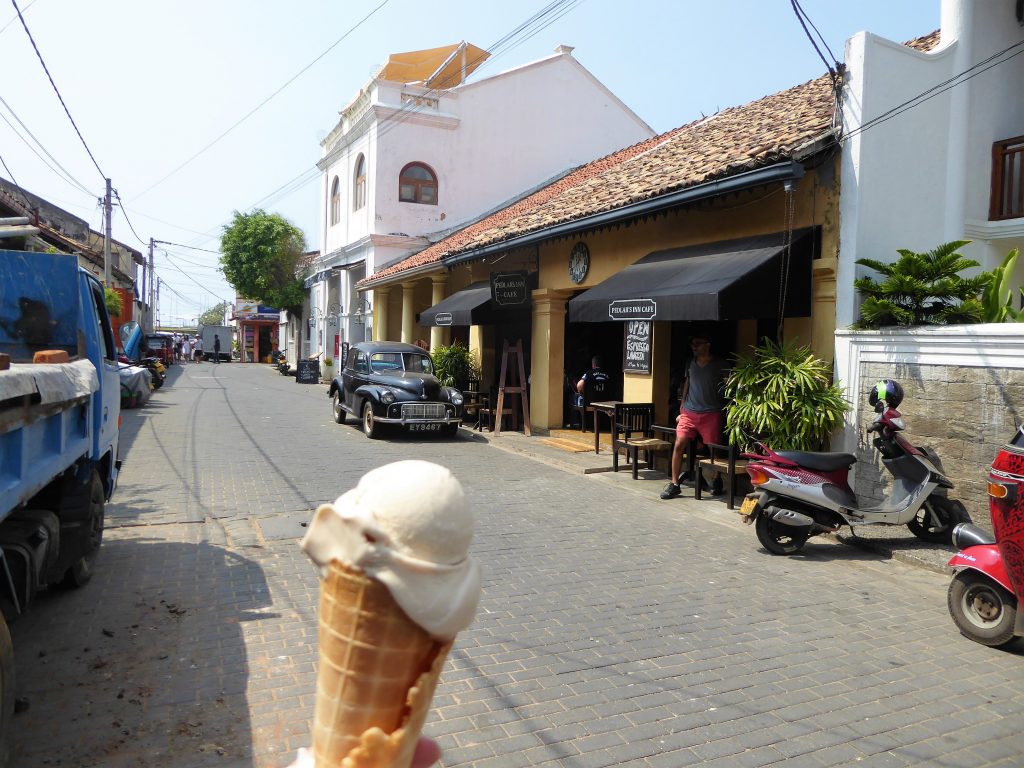 Or just get an nice ice cream! When I bought this ice cream I had been traveling for over 3 months and I remember sharing this picture with my family with the text… I also finally get my first ice cream 🙂
I like ice cream but I notice that I generally choose a local streetfood delicacy! Do you?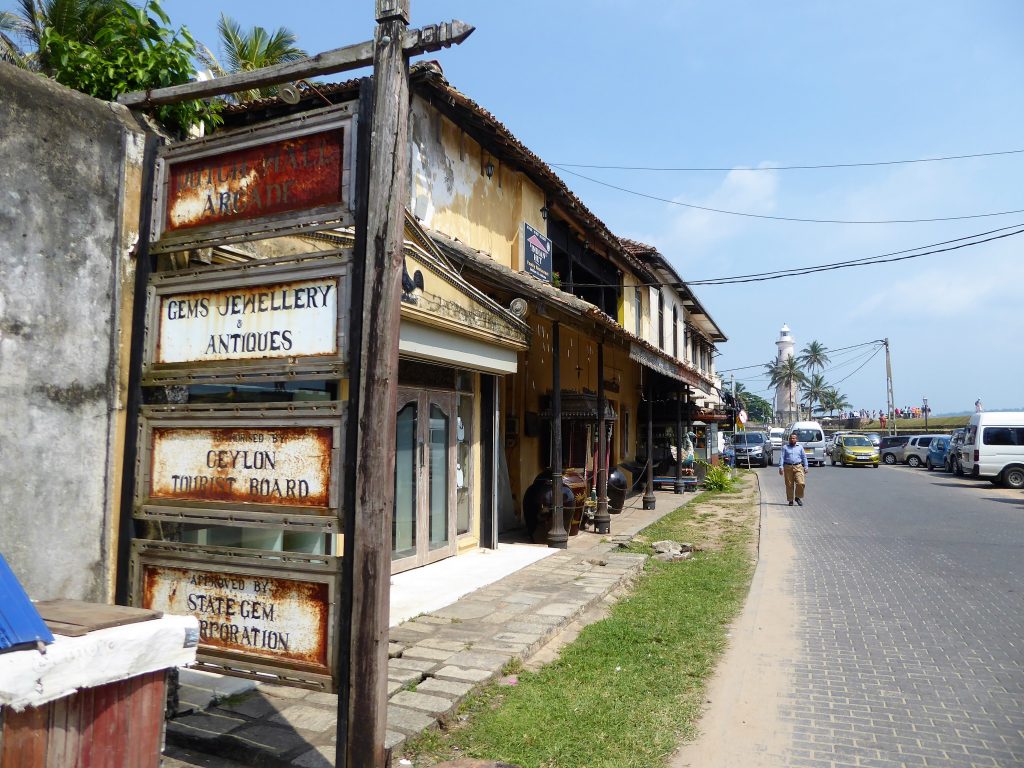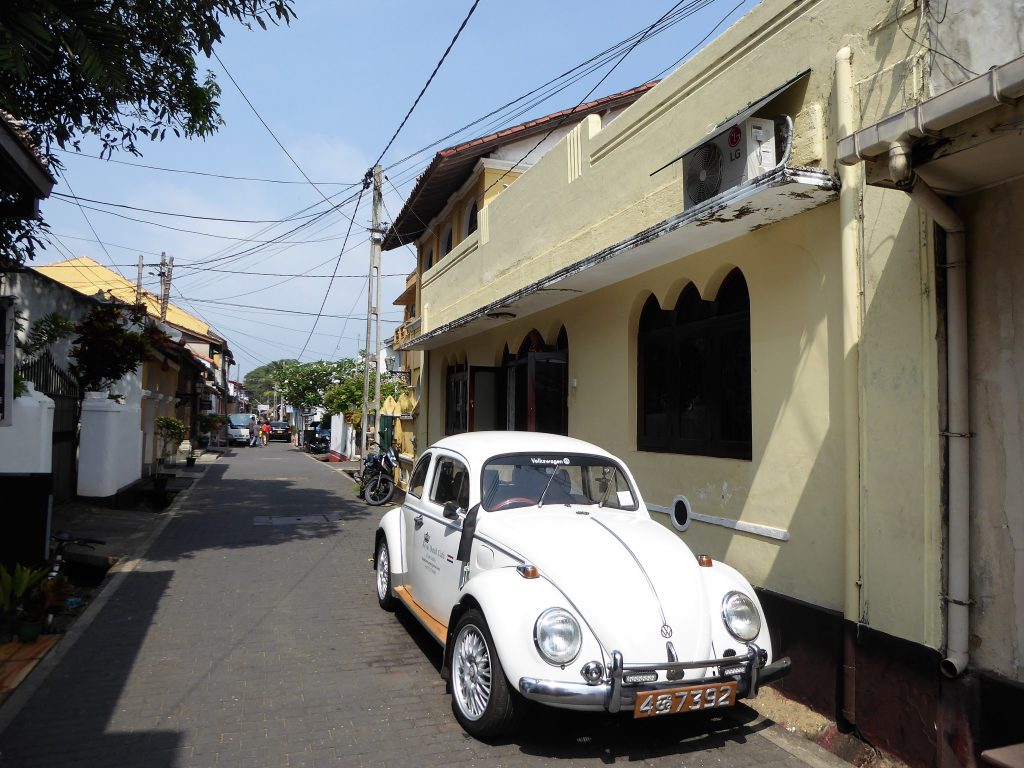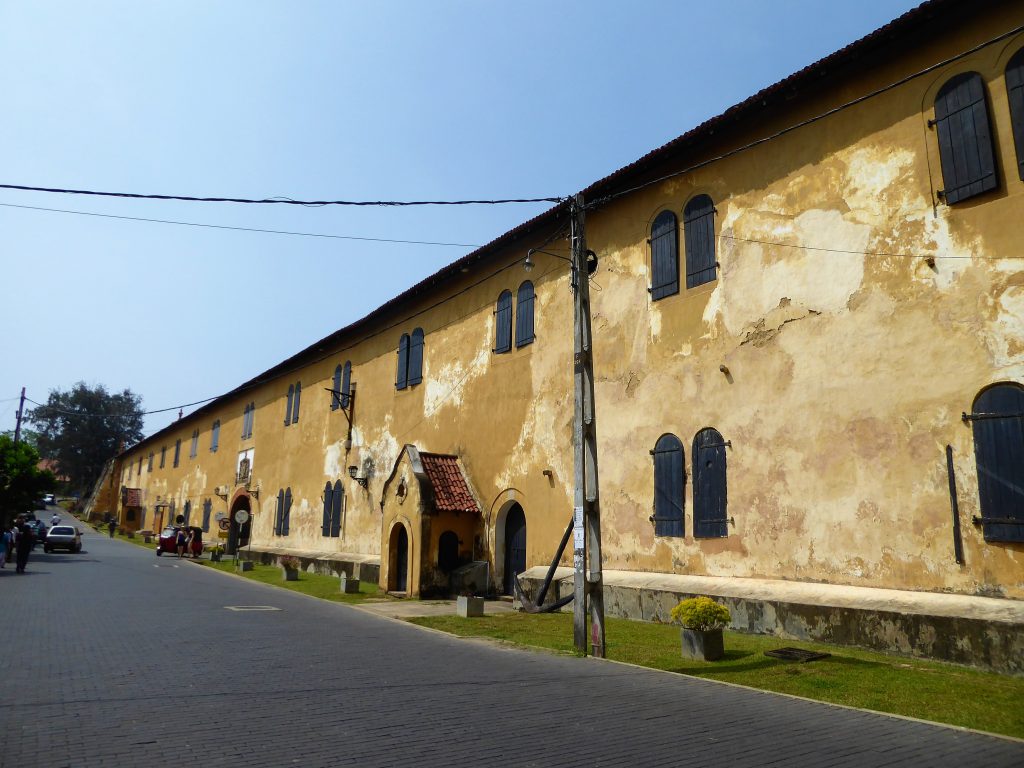 You can see the old entrance gate to the fortress Galle a little further in this old fortress wall. I took a picture of it in the dark, before we went whale watching at Mirissa. But this picture is not clear as it was still dark then. I didn't take a picture of it again, I now see 🙂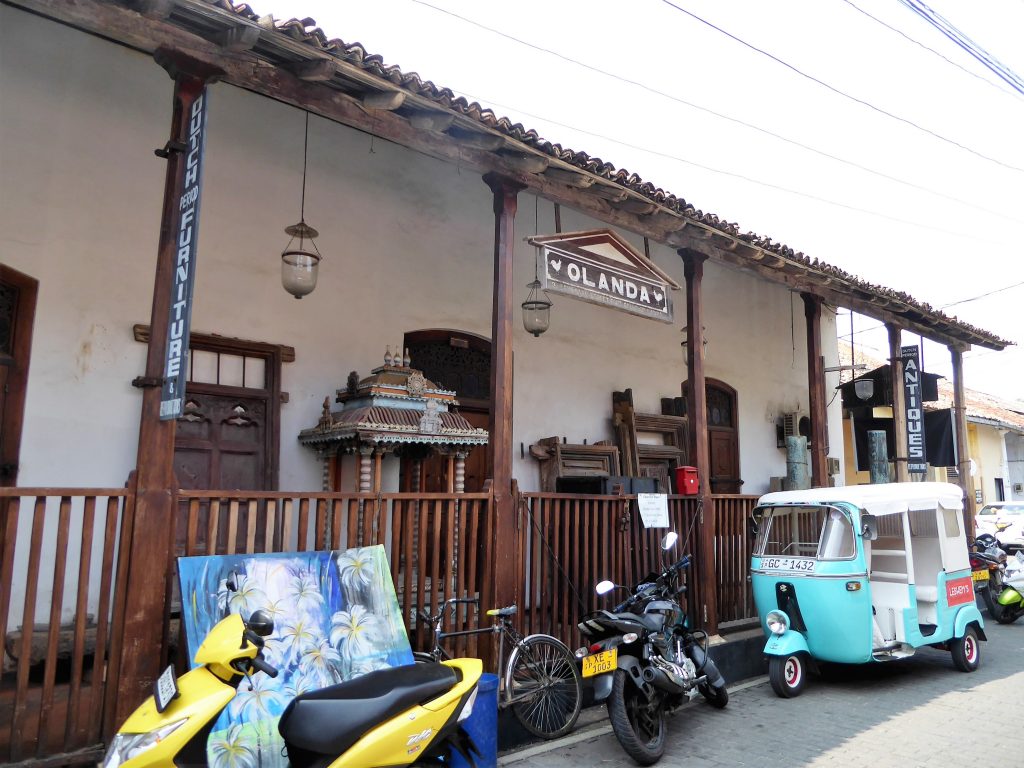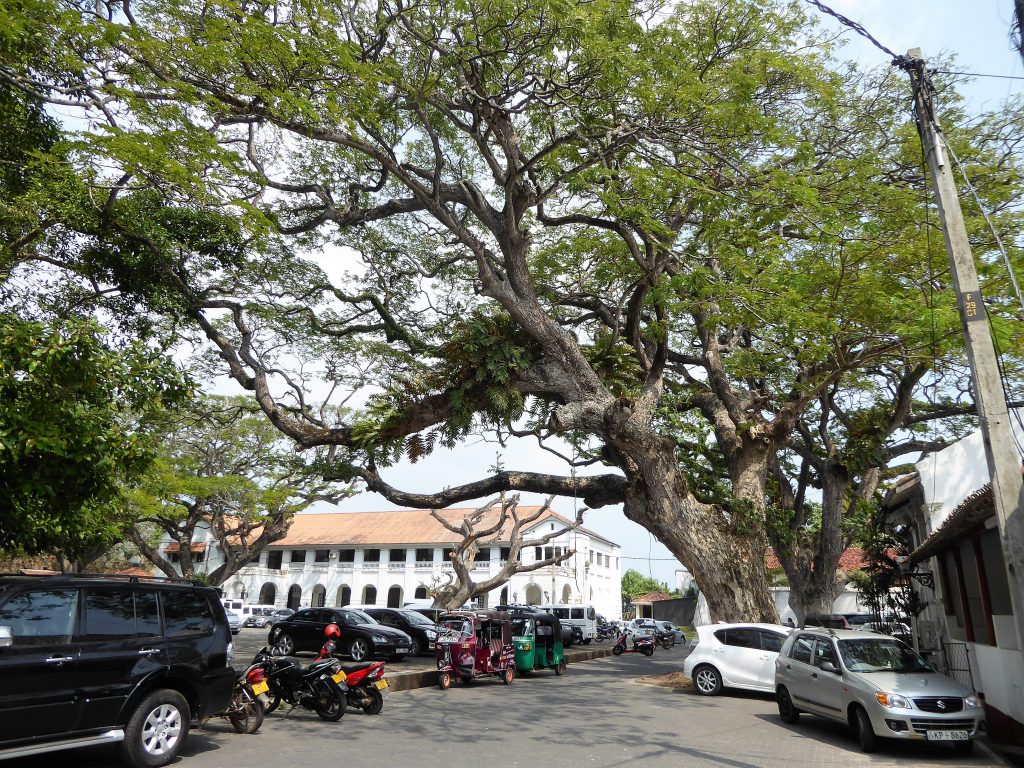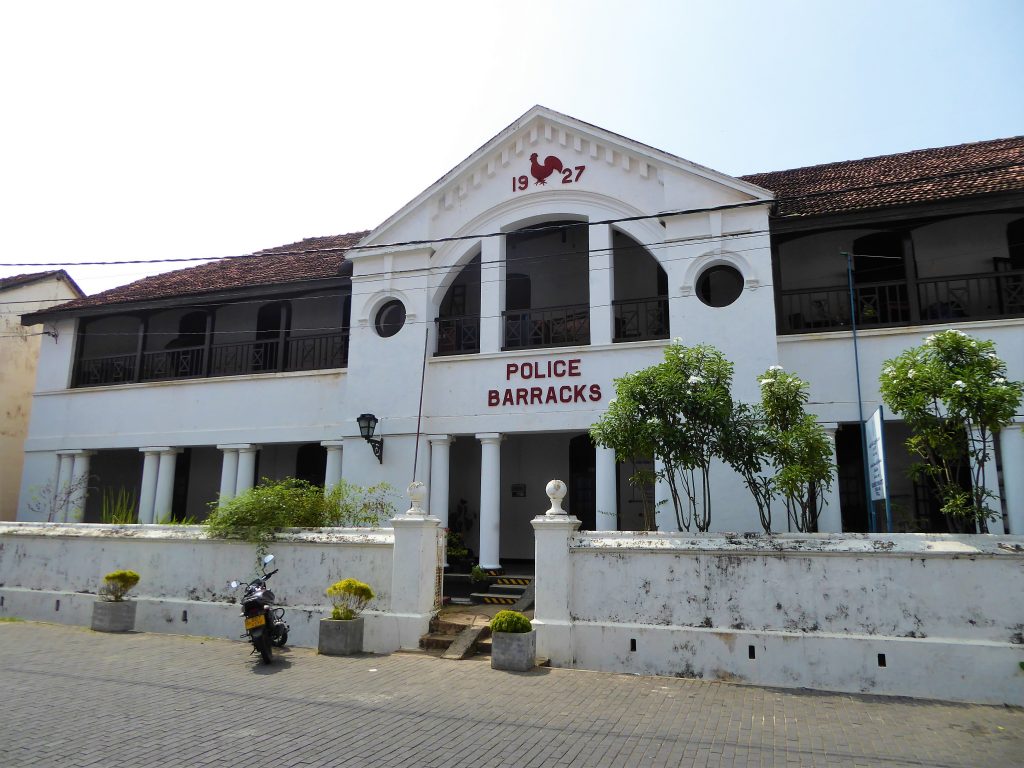 I loved walking around Galle. Walking around with my mouth open out of amazement at how beautiful it is here and how the many different influences have found a place in Galle's daily life. I have largely talked about the Dutch influence but before that the Portuguese were there too…And of course the British were there as well…
You can imagine that this caused an amazing mixture of cultures and history.
—
Will you share this post?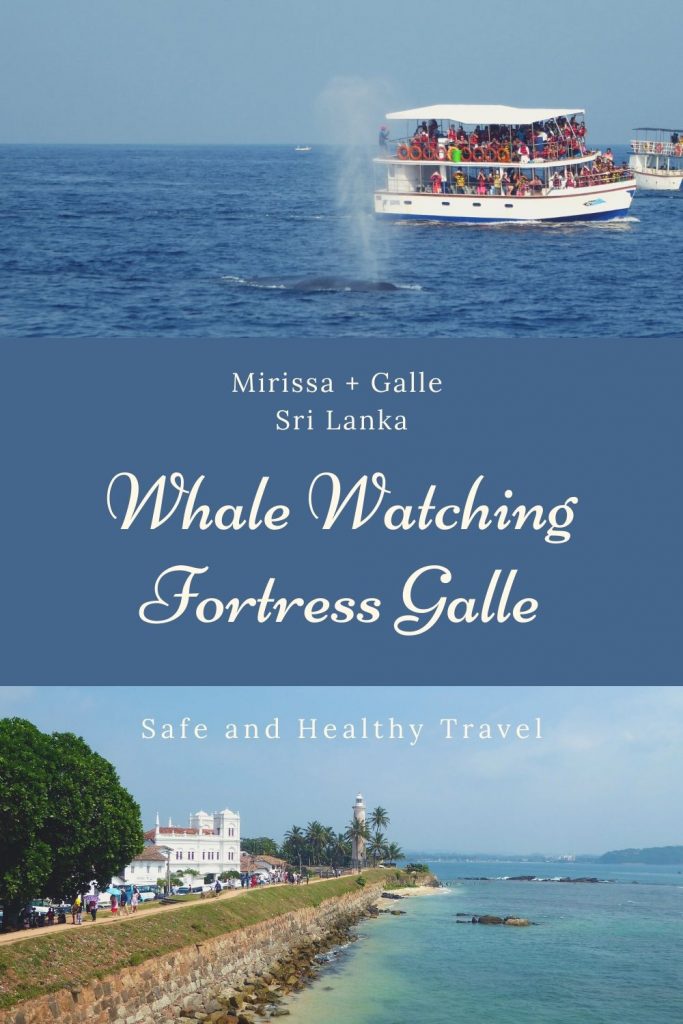 Have you visited Sri Lanka?
Check more inspiration for Sri Lanka!
10 days in the lush green and clean Sri Lanka
Sigiriya, Climbing Lion Rock  & Temples at Dambulla
Elephant Safari in Kaudulla NP
The Horrific story of the Tsunami of 2004 in Sri Lanka
And read these tips for travelling in India as a female!
I  hope you enjoy this beautiful world as much as I do!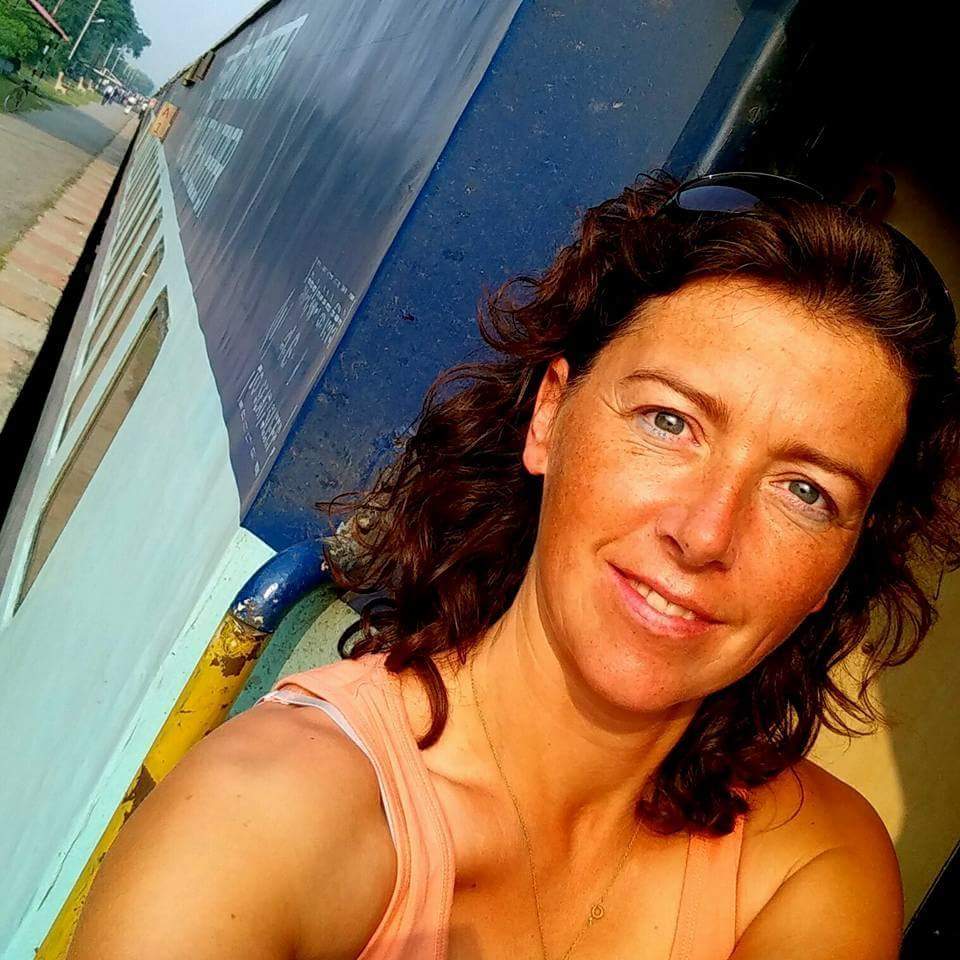 Jacomijn is een politieagent uit Nederland die jou graag laat zien hoe je veilig, actief en gezond de wereld kan over reizen. Safe and Healthy travel is a MUST