Peeing in Nature and Pooping in the Fresh Outdoor
|
Peeing in nature but also pooping in the fresh outdoor… ...and for us women, how about having your period when you're out in the open a little longer? What if you have to go to the toilet on a long distance hike or just a few km outside a village and there is nowhere to find a toilet…. If you're going to go for longer walks you'll probably experience this too.
It's just not always easy to plan and sometimes you're just on the road longer than you thought beforehand. It's a subject you don't always think about while planning hike but it is everyday's business when you are on the road for a longer period of time.
Peeing in nature is not such a problem for me, pooping in the fresh outdoor is getting a bit more difficult but having your period on the road is just annoying. You are, unconsciously, still thinking and planning ahead all day about it and you don't want to while hiking!
Peeing in nature
Peeing in nature is a must on a long walk or a multi-day hike. Good hydration is a must for your body and muscles, so you have to keep drinking. By drinking enough you avoid cramps in muscles, especially the calves that you really need and use a lot on some hikes. You can't use cramps, so you have to drink enough water.
By the way, I did get a super tip about that on the Camino Frances. Drink as much as you can in the evening so your body can hydrate so you can cope with the morning and the beginning of the afternoon with a little less drinking. I walked the Camino Frances in Spain with temperatures in the beginning of over 30 degrees.
I thought it was a super tip and I've always applied it
and still do it now when I go on multi-day trips.
—
Peeing in nature and pooping in the fresh outdoor!
But you can't escape it… peeing in nature, along the route and hopefully a little out of sight. Luckily I don't have such a problem with the number two during the day and I always do that in the morning at home or in a hotel… I'm pretty consistent in that.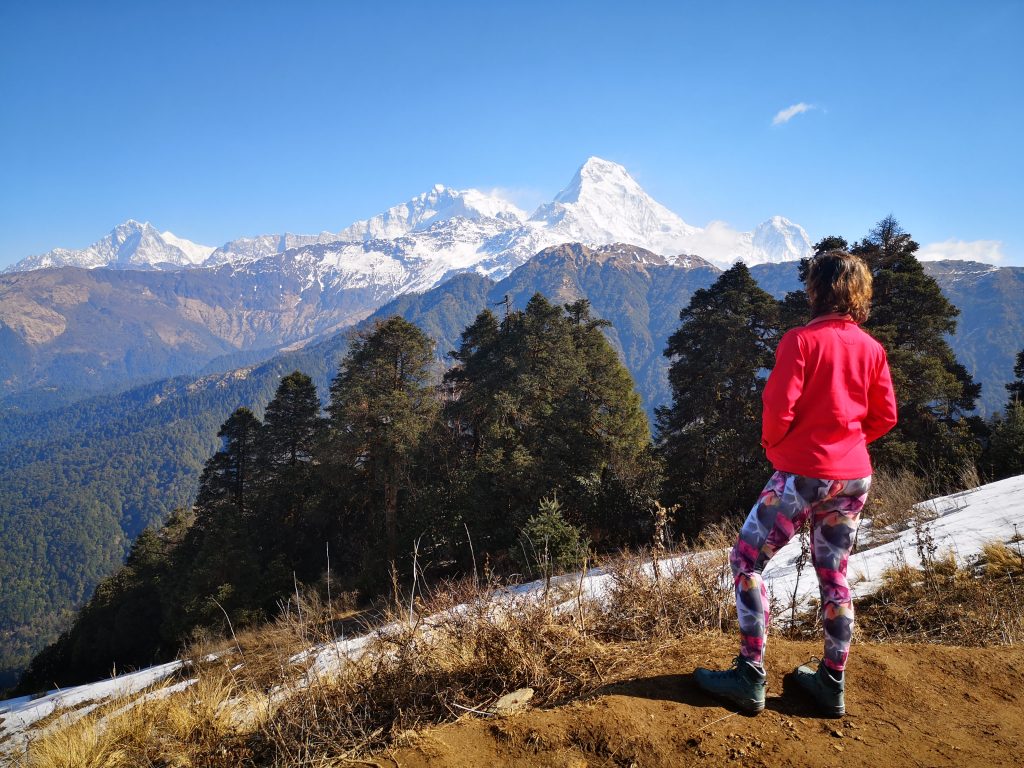 If you think about it, it's also just a good exercise, a good squat that  you hold a little longer. There are other ways to pee in nature like a STP (Stand To Pee) device but that is just something that you need to carry with you on your walk. If you're going to walk for several days and carefully weigh everything in your backpack I think such a STP device should be the first to go.
If you don't master the squat well then you're going to put some more training in it! And otherwise you might even be able to hold on to that tree you're chasing!
Train your squats! It's a win-win situation!!
Personal hygiene is very important!
I can wear a shirt for a few days and not completely wash myself. Mountain clean is different from city clean, so to speak! A little refreshment is enough to spend another beautiful day in nature, in the mountains! Because of the garbage you cause I can't recommend to take those wet wipes with you to wash. But make sure you wash your V with water every day and that you put on clean and mountain fresh underwear every day. It is important that your V stays dry and clean.
Read more about Intimate hygiene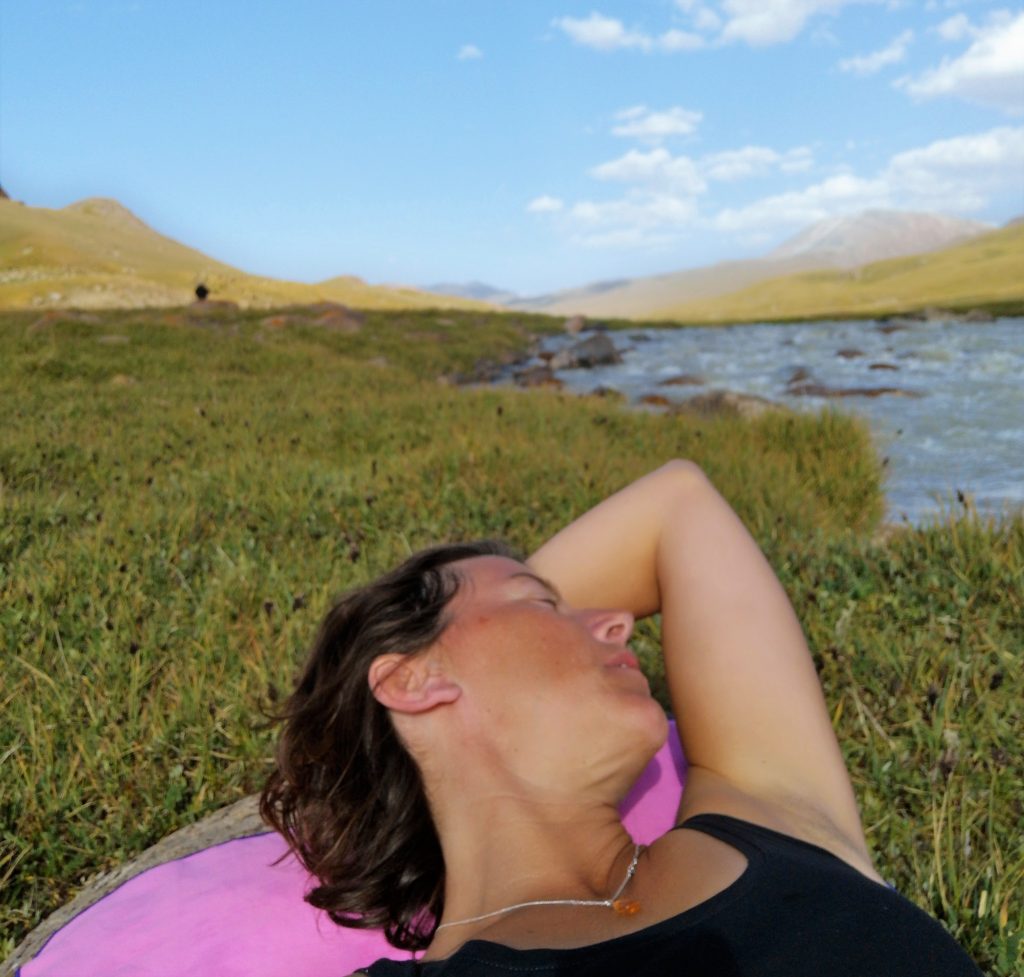 With 2 pieces of underwear you can go a long way, you wash one while wearing the other. I'm not wearing cotton underwear but fast drying thongs made of 90% polyester 10% elastic. That way it has never been a problem for me that I don't use toilet paper after peeing on those days that I walk outside and can't go to a toilet. Do a few quick, short squats and the last drops fall for the most part …
Peeing in nature!
If you quickly suffer from irritation I can imagine that you do use toilet paper after peeing in nature but make sure you burn it so that you don't leave any rubbish behind.
Pooping in the fresh outdoor
But there are days when you don't see a toilet when you're traveling, when you're on a long distance hike or on the ultimate outdoor adventure! The days that I was in Kyrgyzstan I didn't see a toilet for 6 days, so I had to pee in nature and therefore also poop in the fresh outdoor! I didn't have any problems with that although I have to say that it was a bit awkward in the beginning. But it's amazing how quickly that changes when everyone is in the same situation.
The whole group sees you walk away and take some toilet paper with you. So everyone knows what you're gonna do… But… how well do you see details of someone like that sitting about 200 yards away? Actually, you see a silhouette and you know what they do… but actually seeing something? No.. So remember, if you walk away from a group to pee or poop.
Realize that you don't have to be very far away before
somebody can't see your bare bottoms.
Tip:

Use biodegradable paper and bury it in the ground with your poo.

For when you do want to use toilet paper. When you poop in the fresh outdoor, that's necessary, isn't it? Burn your used toilet paper afterwards. You are a bit busy with that but if you use some extra paper to ignite the flames, the wet parts will soon burn 🙂
Warning: When burning your paper, make sure that your fire does not catch on. Make sure there is enough space around it without leaves and twigs. On the clean soil/sand you can easily keep your small fire under control.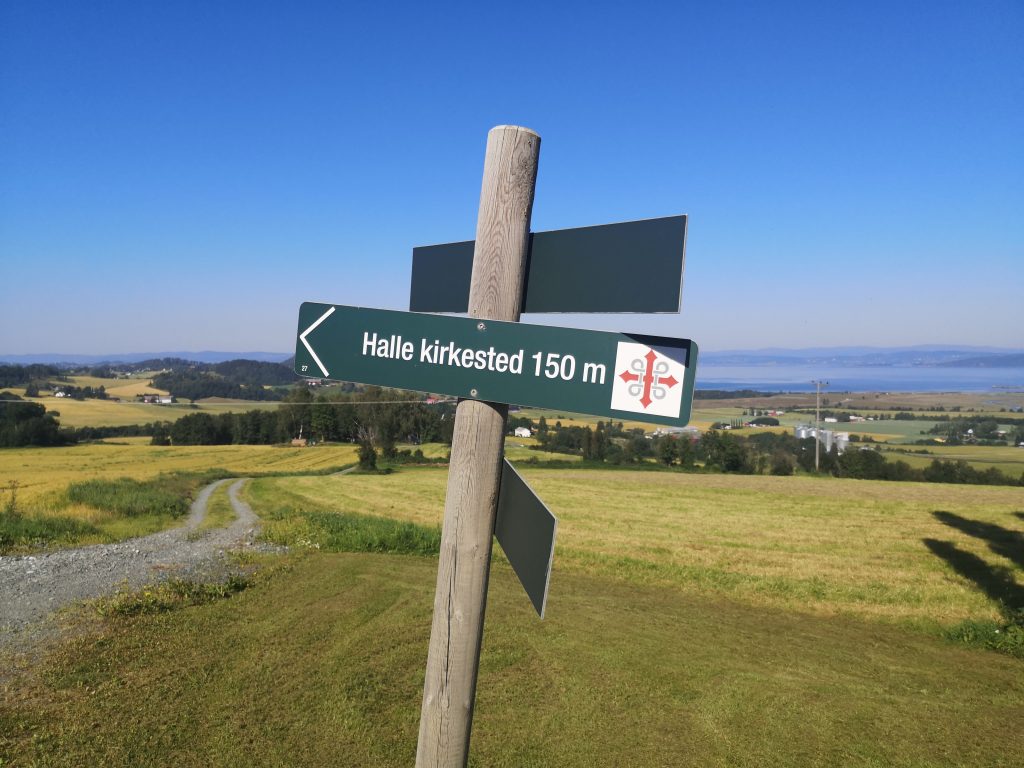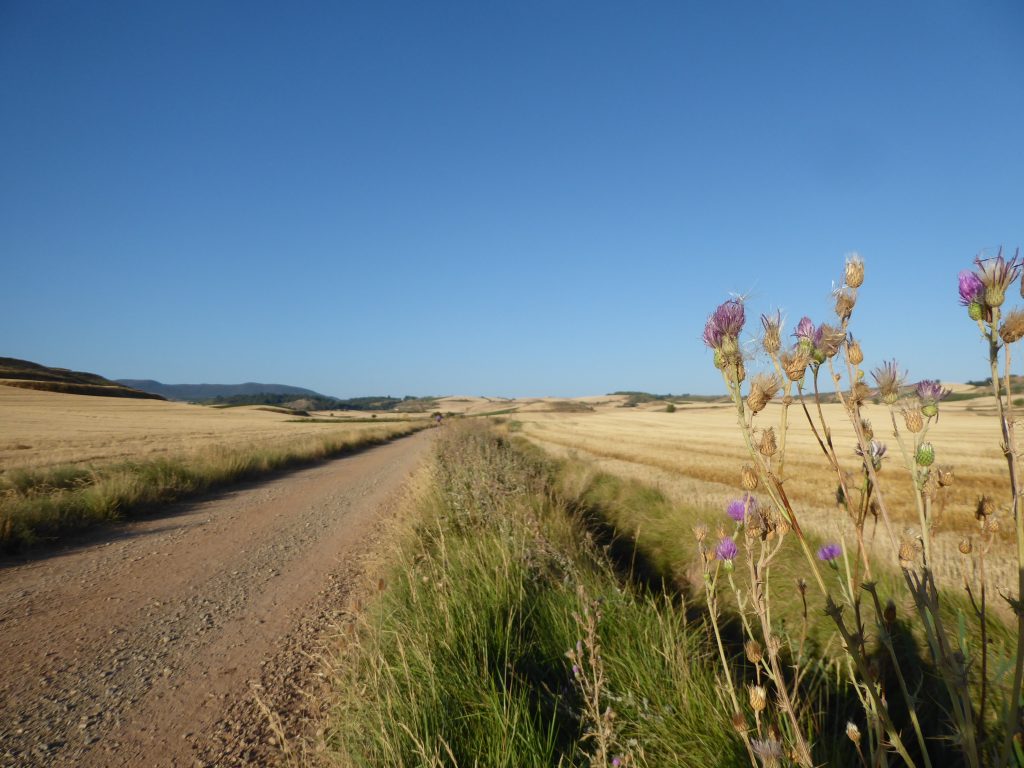 Pooping in the fresh outdoor!
Or try to make a small hole that you can cover afterwards. It seems quite difficult to aim exactly in that hole but believe me, after a few times you are good at it and you will succeed! This way you clean up your 'mess' and there is no chance that someone else will accidentally step into your turd.
Having your period in nature
Being menstruating in nature is just downright tricky. There we women have it harder than men. I always used tampon and fortunately they give the least mess and inconvenience but you can't throw them away in nature. So a lockable bag for your garbage is necessary. Make sure you have enough stock with you so you can keep yourself clean and dry during this period.
Menstrual cup
I recently started using the menstrual cup. It has many advantages in use, especially during menstruation in nature, during a long distance walk. You only have to change your cup 3 to 4 times a day, you can keep it for 6 to 12 hours. It can be changed and cleaned with drinking water and you just rinse your blood away in the ground.
Do this at least 50 meters from your camp site or from a river or lake. The same goes for peeing and pooping of course!
I used to carry a stash of tampons and sanitary pads with me. I always had an extra stock with me because you can't buy this everywhere. So now the only thing I have to bring for these days is a small cup and some sanitary pads against possible leaks!

The advantage of the menstrual cup is that you have no more waste! In addition, it is a one-time expense and you can continue for years!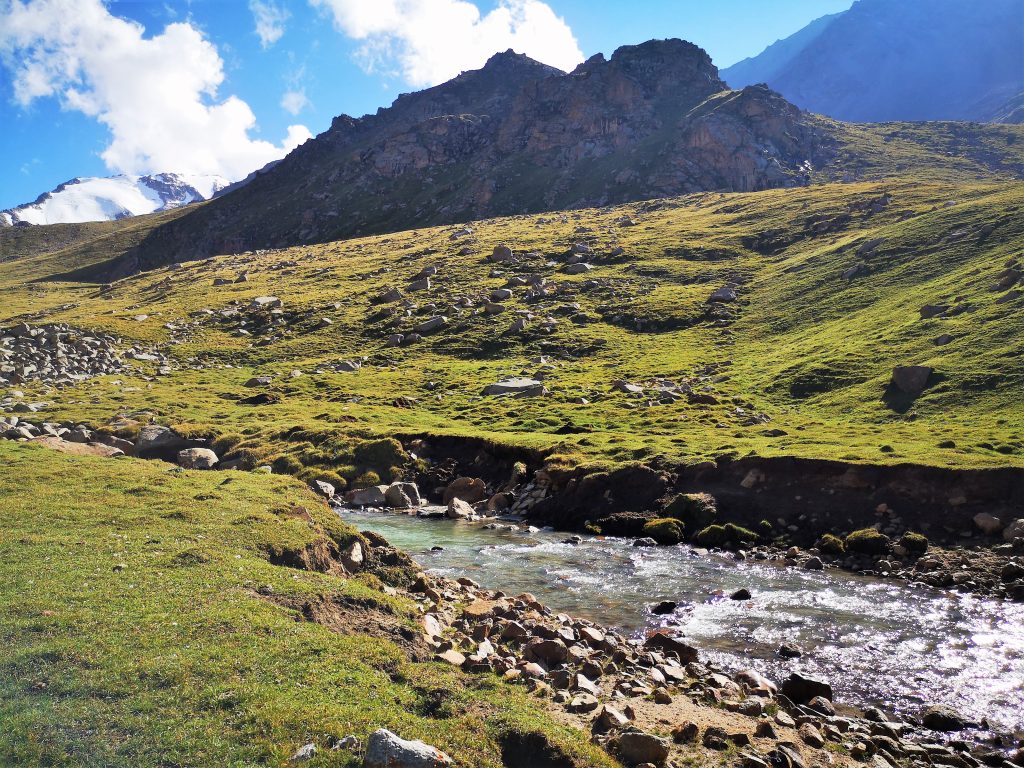 Make sure your hands are clean when you are going to change your cup and have enough water at hand to clean your cup. You have no waste and if you have become deft with it, you are only busy for about 2 minutes before you can ga at it again for hours!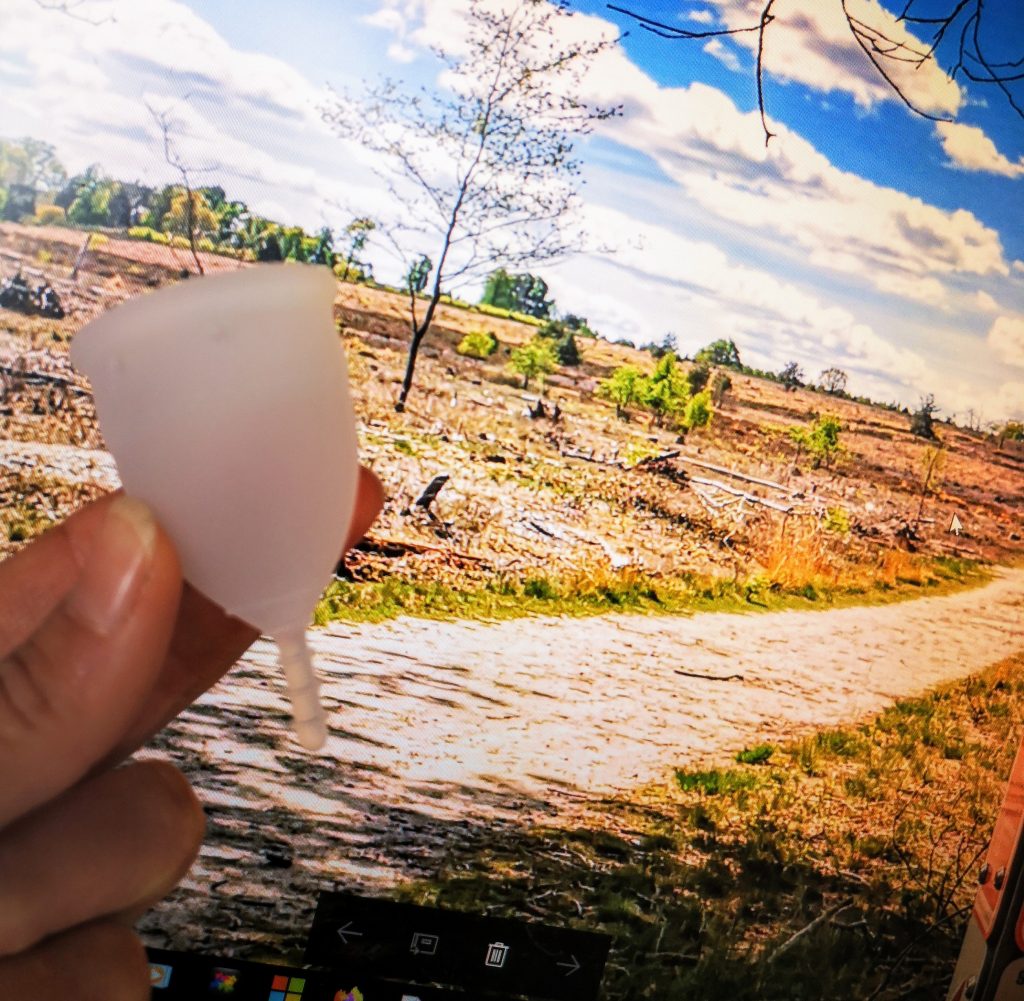 Read all about the organicup, it will costs you around 24 Euro.
Peeing in nature and pooping in the fresh outdoor!
Summing it up:
Are you going for a long-distance walk, too? Then it's handy to think about peeing in nature or pooping in the fresh outdoor.
How are you going to do that?
Visualize it for yourself!
Bring your toilet paper? Then bring matches and/or a lighter to burn the paper!
What underwear are you wearing?
Think you'll get your period during your walk? Then bring enough supplies and a plastic bag for your waste or take the menstrual cup with you and save on waste but also on weight and space in your backpack.
Do you like these tips?
Then share them!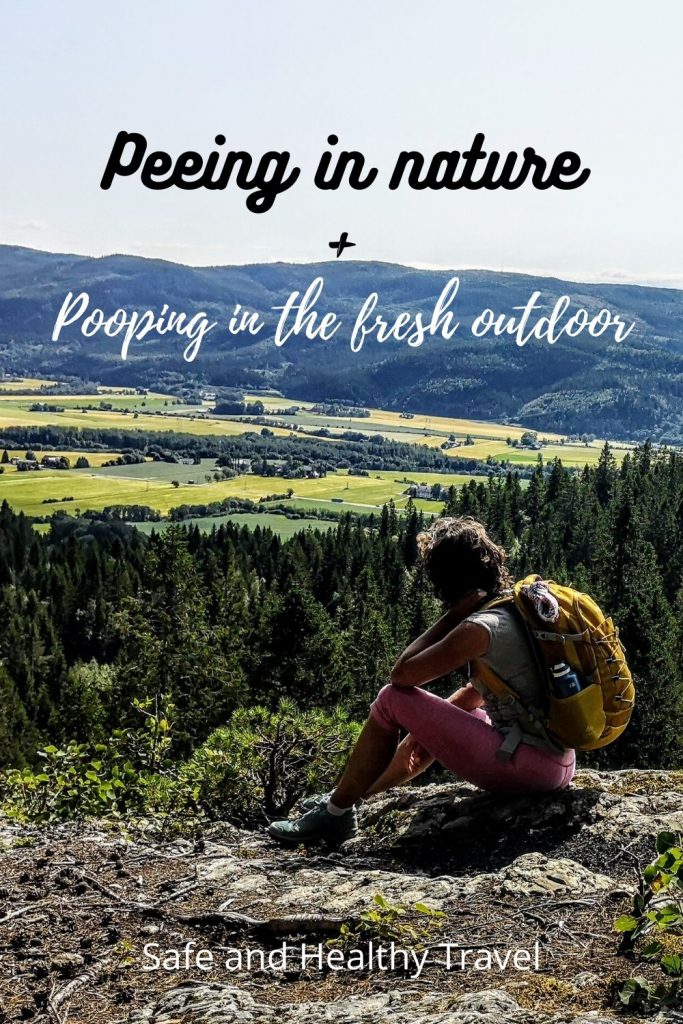 Are you looking for inspiration about which walk you could take?
Pilgrimpath St. Olavsleden – Norway
Hiking in the Wadi Shab – Oman
Lee Trail – 3 day Adventure in Luxembourg
Poon Hill Trek – 8 days/7 nights – Nepal
Hiking in Germany – Hermannshoehen
Looking for some more tips on safety while hiking?
I hope you enjoy this world as much as I do!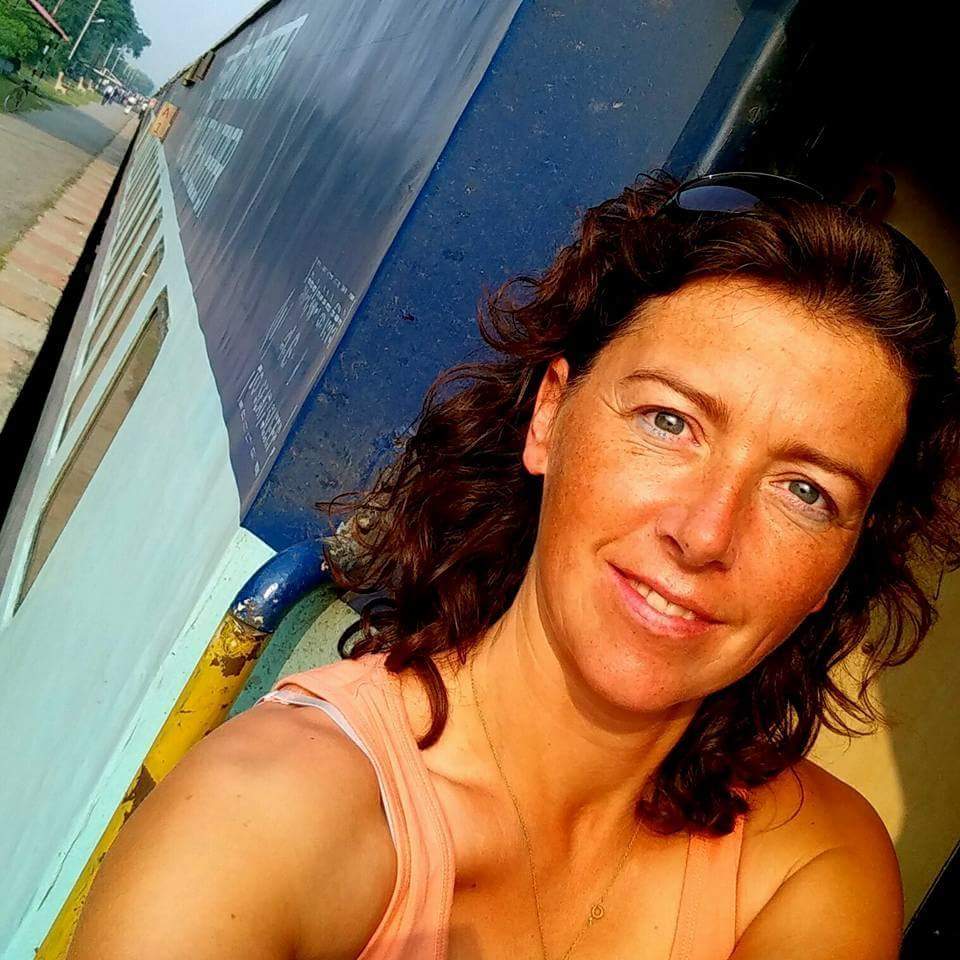 Jacomijn is een politieagent uit Nederland die jou graag laat zien hoe je veilig, actief en gezond de wereld kan over reizen. Safe and Healthy travel is a MUST