Travel Itinerary Kerala (2 weeks) – India
|
Kerala is the southernmost province of India. Together with Tamil Nadu they fill that lower point of India. Kerala is the left side of that point and the province is often referred to as God's Own Country. It is a green state. With the many tea plantations on the beautiful hills and many waters that flow into the sea it is a perfect destination for you 2 week holiday to India!
The places visited in this Kerala itinerary are: Kochi, Munnar, Kumily and Varkala

This trip is full of culture, nature and delicious southern Indian food!
Travel Itinerary Kerala (2 weeks) – India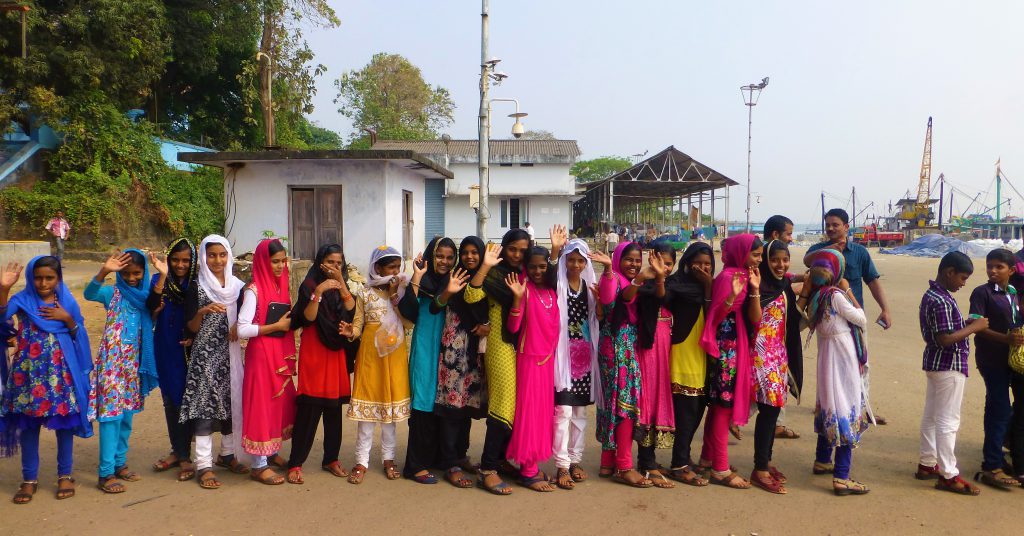 I started my journey in Kozhikode, formerly known as Calicut. I came from Delhi after a short tour through Rajasthan. On this trip through Kerala I had a private driver, luxury huh? He picked me up from the airport and took me straight to the hotel. It was late when I arrived in Calicut so I didn't see much of this city.
The next morning I did visit Beypore Beach.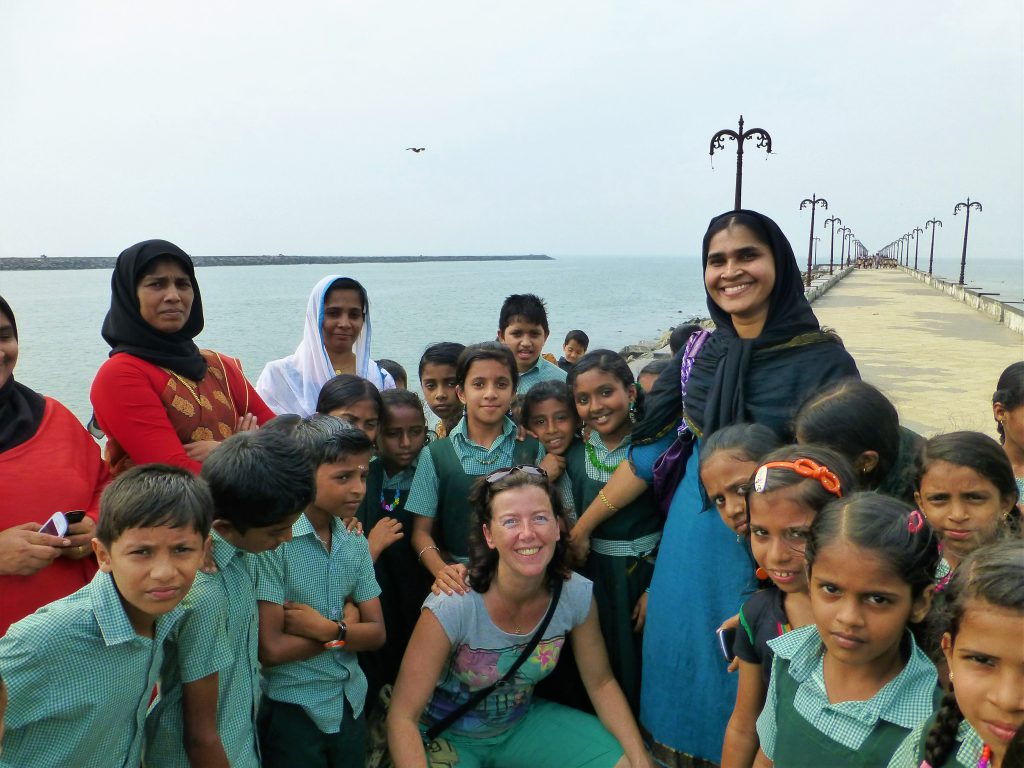 Day 2 / 3 Kozghikode to Kochi
We soon continued because it was a long distance to Kochi, about 200 km. Of course in India driving is not as fast as on western highways 🙂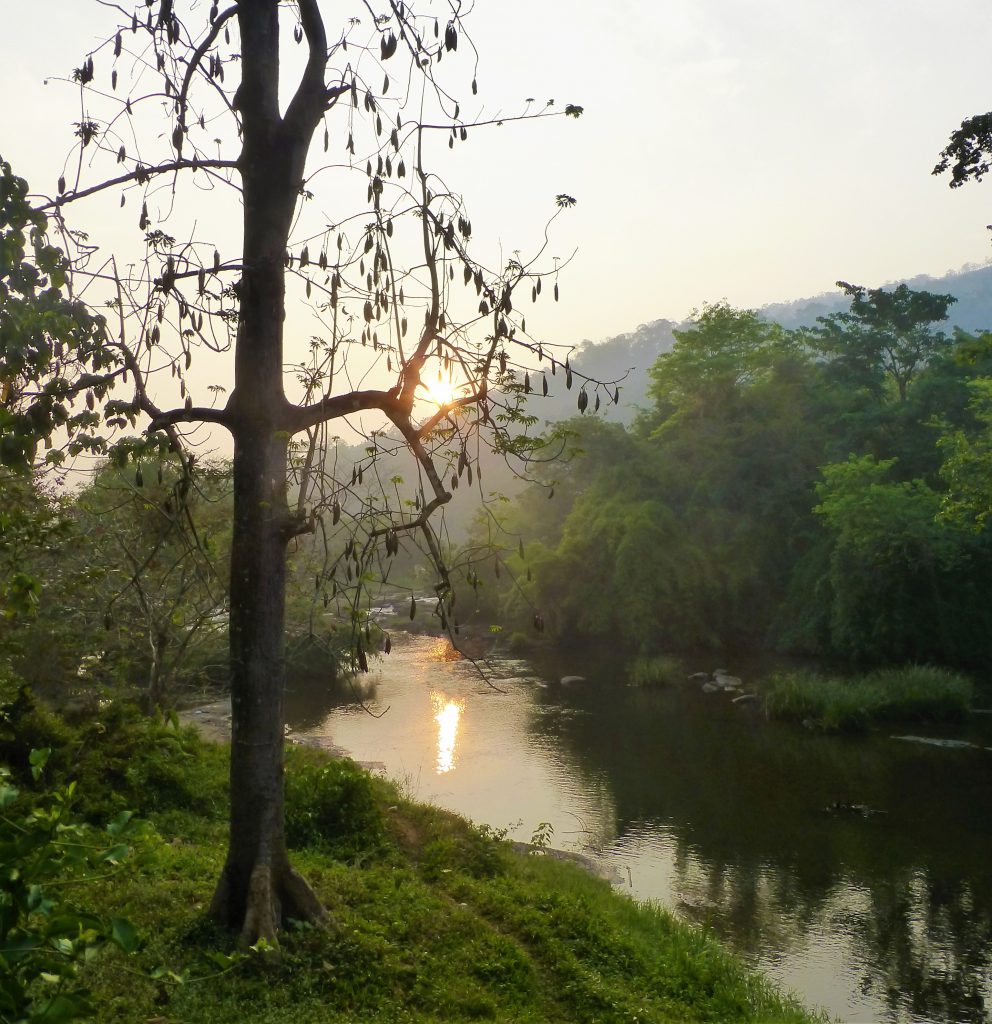 Halfway through the next morning we visited Vazhachal waterfalls. I could take a walk in nature. And I wasn't the only one who walked around here and found it a nice spot!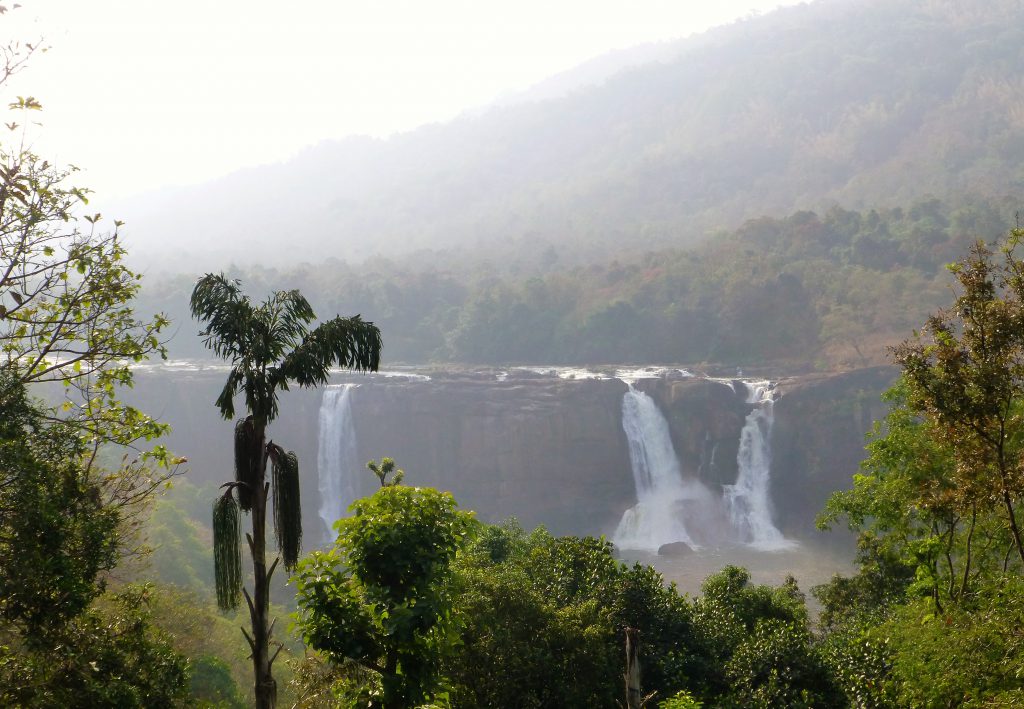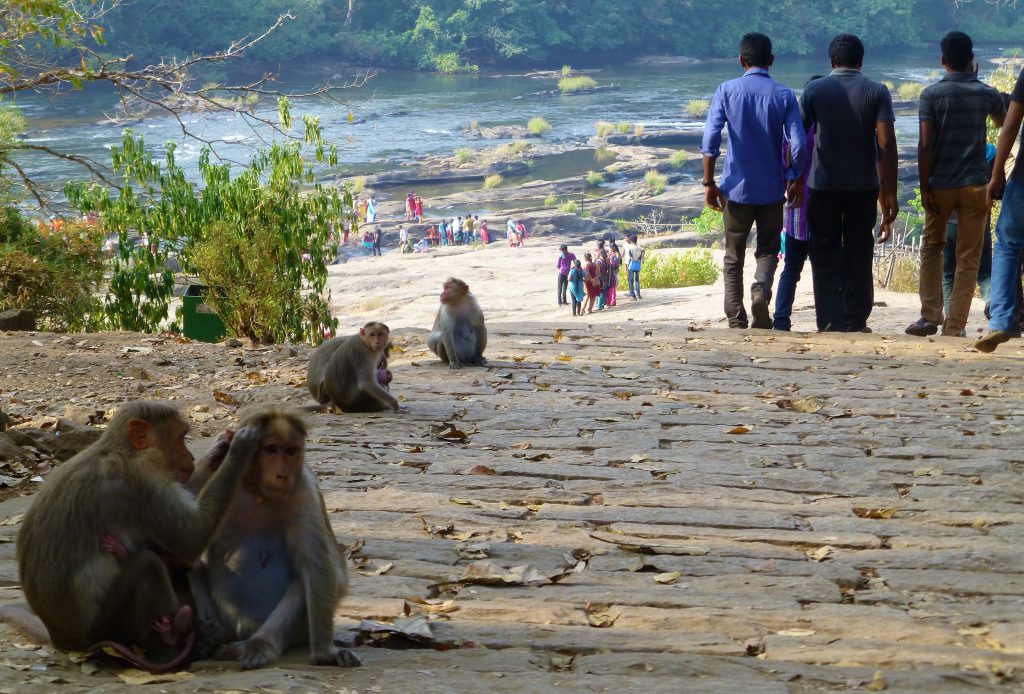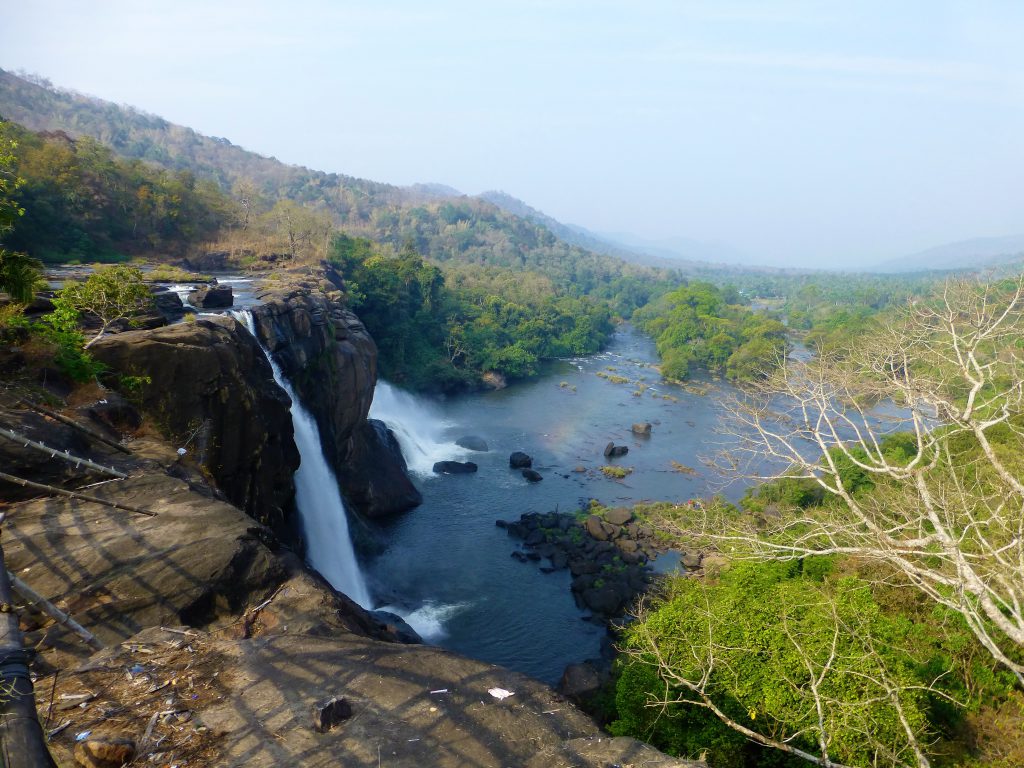 There were a lot of tourists but I was the only western tourist 🙂
At the end of the afternoon we reached Kochi. I was able to check into yet another neat and nice hotel and immediately went to discover the surroundings of the hotel. I was very happy to see that I was close to a large Hindu temple where the annual festival was going on.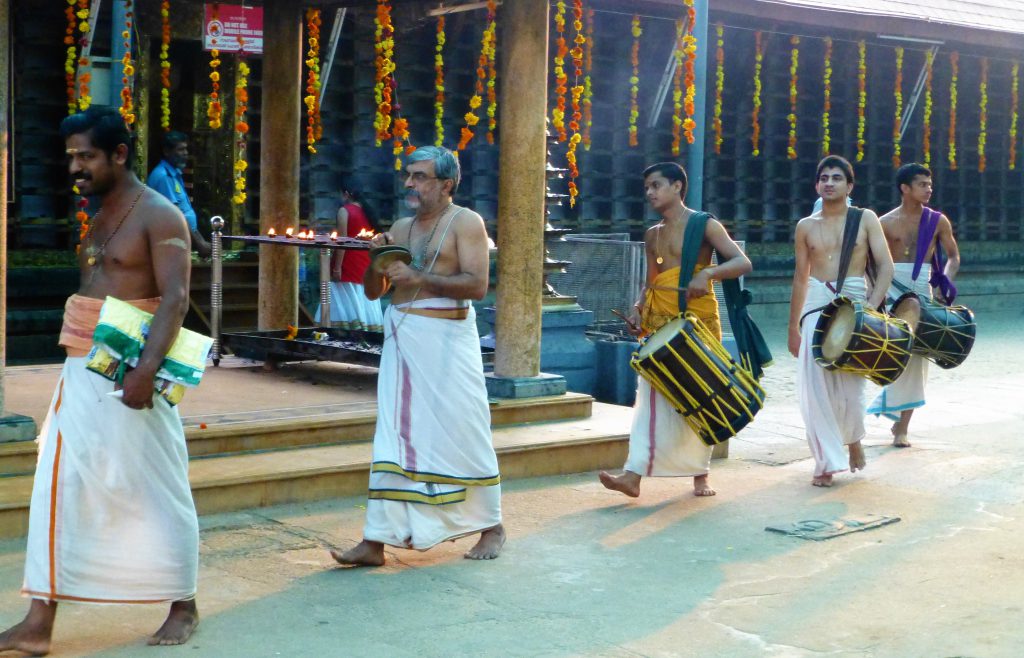 Day 4 Discover Kochi
The next day there was a day of discovering Kochi. Kochi, also known as Cochin, has a long history of trading in which the Dutch also play a role. So I ended up at the Dutch Cemetary where a lot of Dutch people are buried.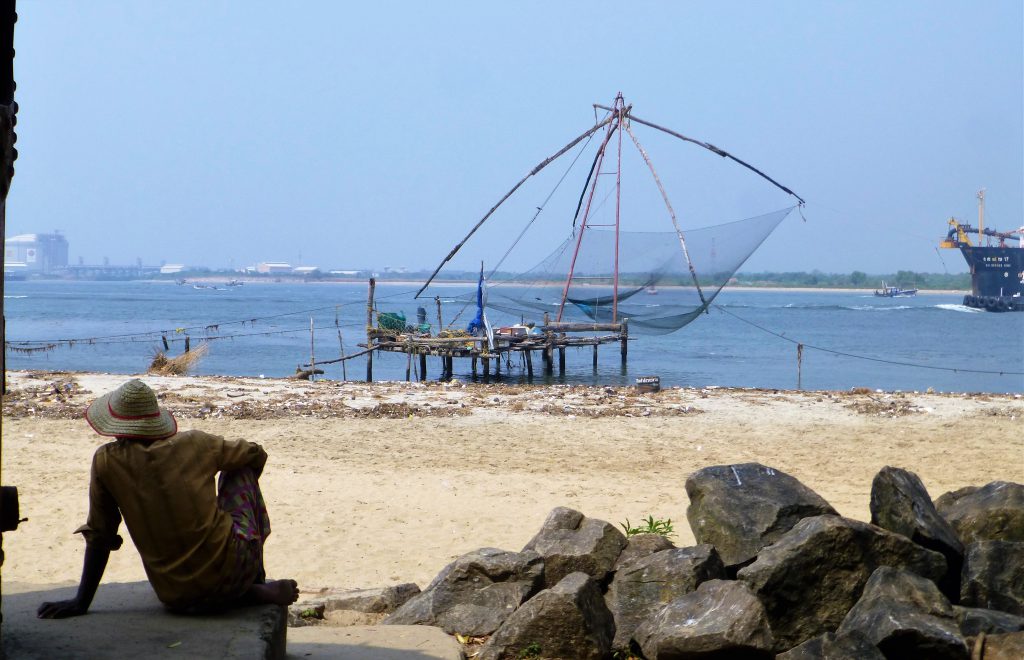 I also walked through a very nice shopping street and enjoyed the view of the Chinese fishing nets. 
If you want to read more about Cochin check Hightlights of Cochin
In the evening of course I wanted to go back to the temple near my hotel. When I arrived at my hotel the whole street was full of people but also with elephants. There were rituals going on that were related to the festival at the temple.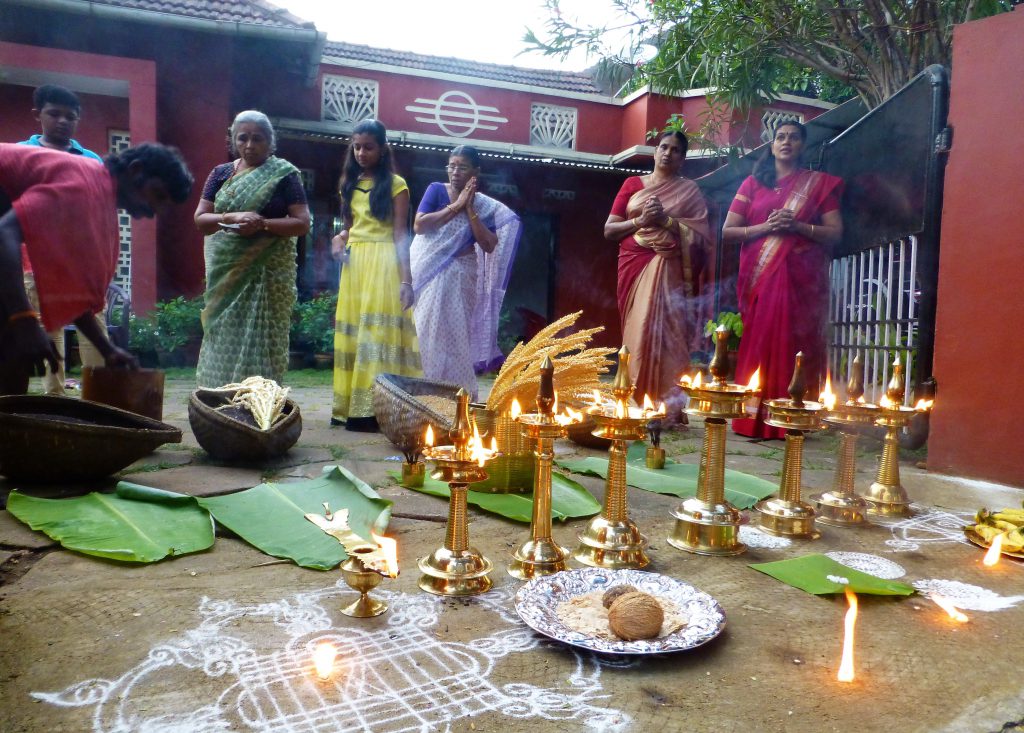 Want to see the whole street?
Day 5 Kochi to Munnar
We drove into the country and soon arrived in the great area where the tea plantations are located.
At the Madupetty dam we had a stop so I could get out of the car for a while. I had a short walk at Top Station, when the weather is nice you can look into the landscape. Along the way I also visited a rose garden and a herb garden.
Arriving in Munnar I went to a traditional dance evening. That's part of a tour through Kerala if you ant to understand the culture. The Kathakali dance is the traditional dance you see everywhere and very recognizable because the mythical god has a green painted face. The dance is a mixture of dance, theatre and martial arts.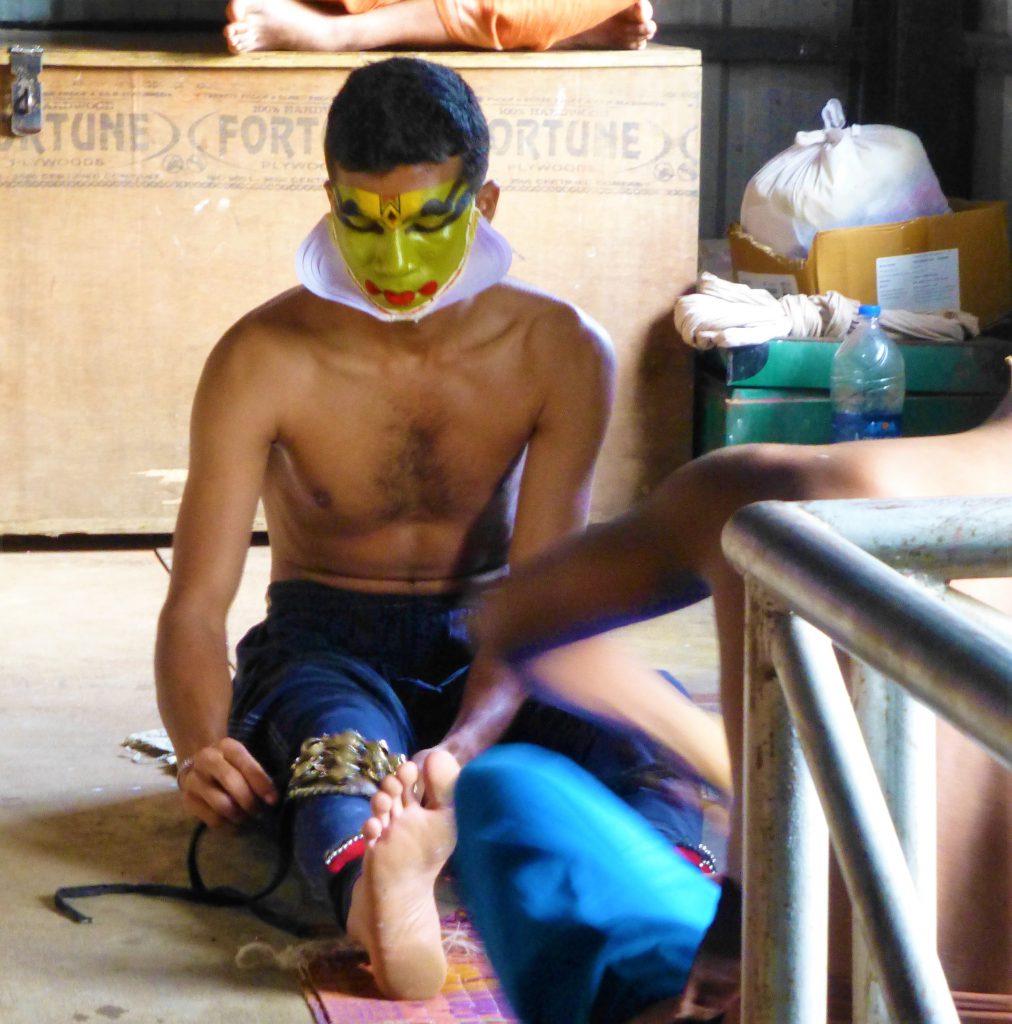 Day 7 Munnar to Kumily
The next day we drove through those amazing tea plantations again. What an incredibly beautiful area. So green and such a beautiful undulating landscape. We would go to a tea plantation that was quite high and so we switched to a 4wheel drive.
I loved the way up there!!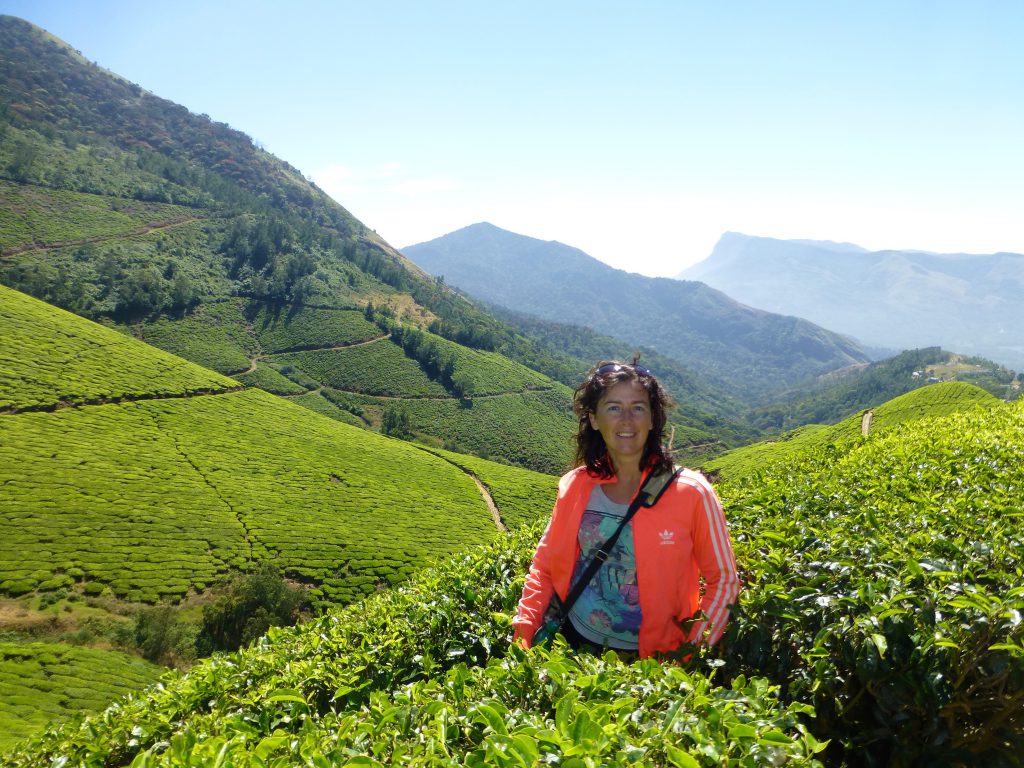 We ended up at Kolukkulumai tea plantation and I just…. …whatever else… had a cup of tea. We had a short tour and started the cool trip down again. I really loved this day!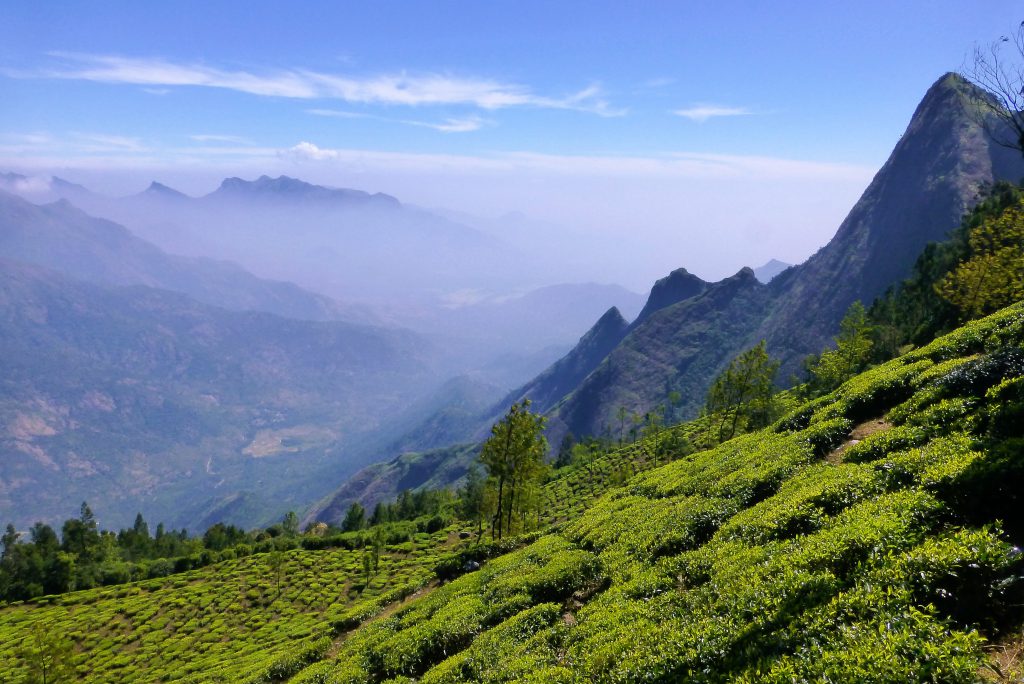 Want to see more? Check: Exciting drive up Kolukkulamai Teaplantation
Travel Itinerary Kerala (2 weeks) – India
Day 8 Periyar Tiger Reserve
After this we drove on to Kumily at the Periyar Tiger Reserve. I wanted to make a daytrip in this national park. The park is partly under water and that was created by a dam. Now Kerala is a beautiful green province… but it turns out that the neighbouring province of Tamil Nadu has suffered from this and it has remained a lot drier there…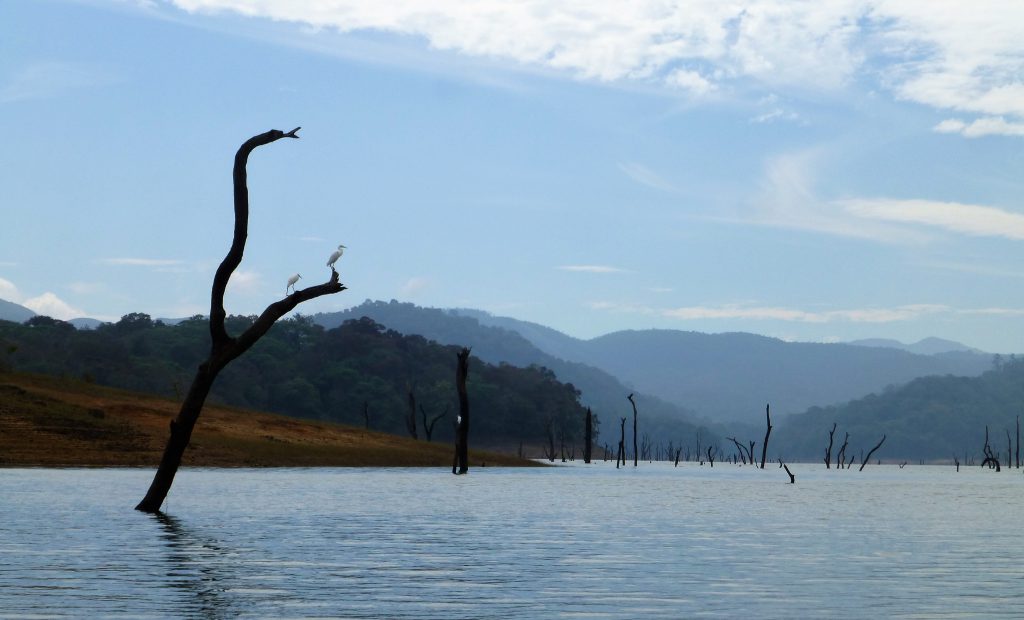 I should have spent a night in the park to have a better chance of spotting the tiger, but… I did saw 2 dancing cobras and that made me very happy too!
A unique sighting!!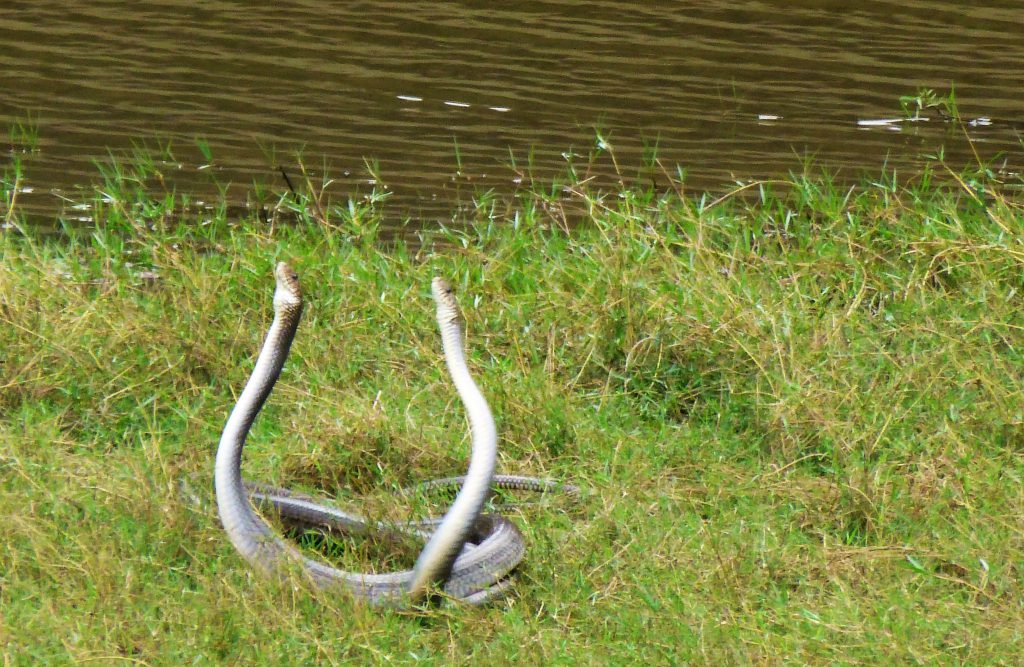 See more about this day in Periyar Tiger Reserve
Day 9 / 10 Kumily to Alappuzha
If you google on Kerala then you will find the tea plantations and the fact that everyone spends a night on the backwaters of Kerala. And yes… I do think you should too.
Backwaters of Kerala – Alappuzha
What a relaxed day!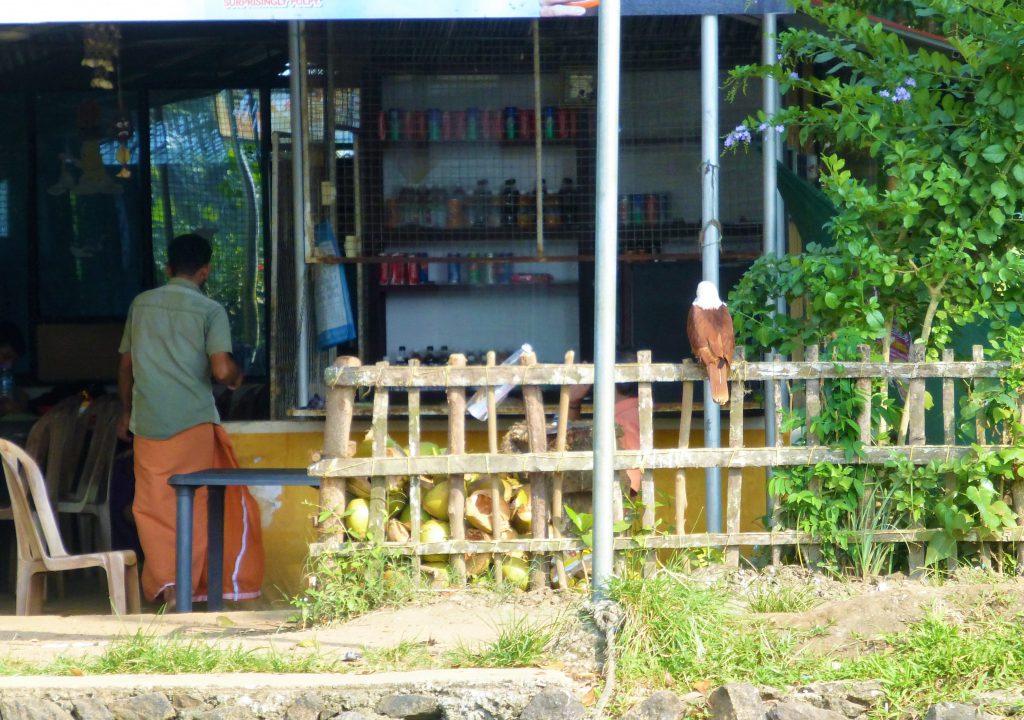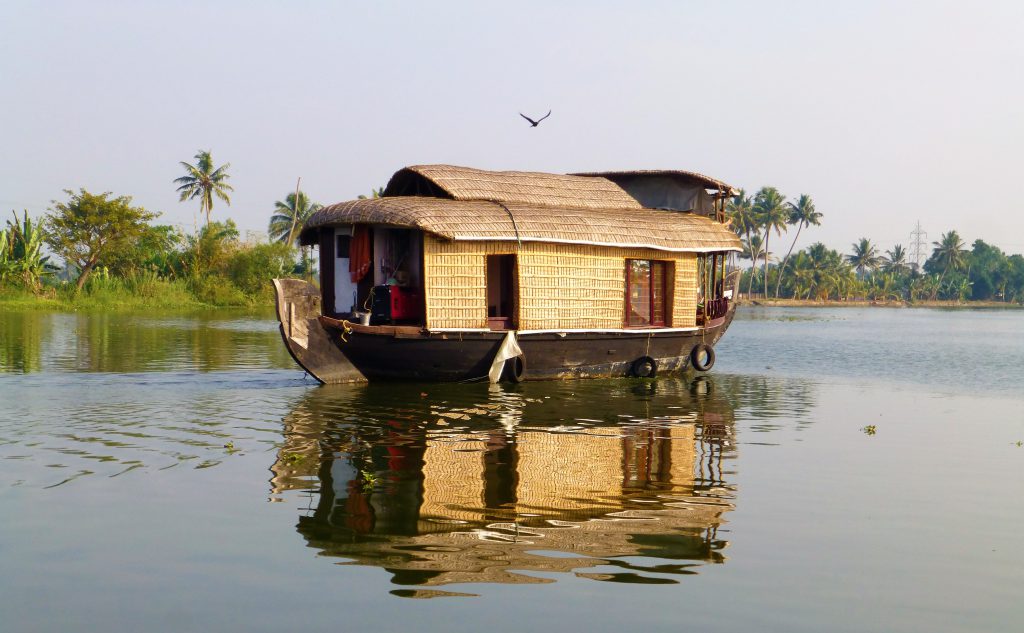 My lunch and dinner were made on the boat, so all I had to do was enjoy what was going on along the water's edge 🙂 In the evening we went ashore and I was able to take a nice walk.
We were moored with about 5 boats on one spot and you're not the only one there.  It has the advantage that there is supervision during the night, of fellow tourists and of the owners of the boat and the guides.
What better way to spend a holiday?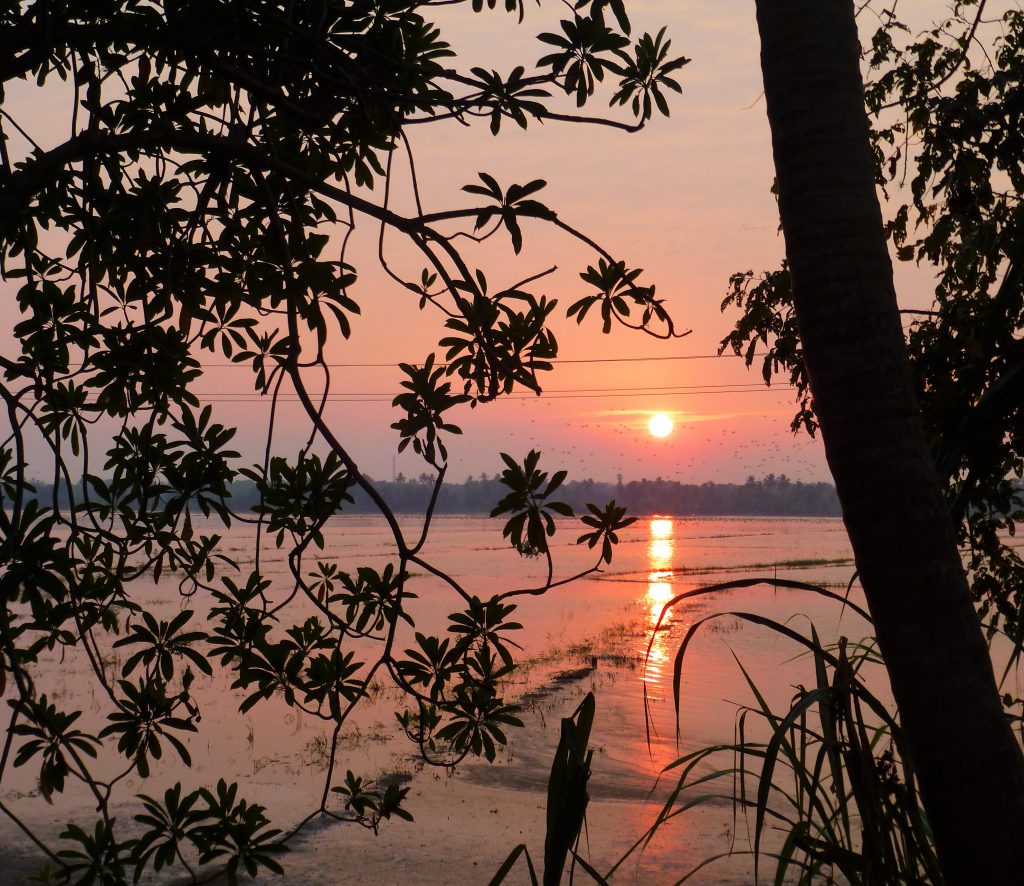 Day 11 / 14 to Varkala
Spending the last few days on the beach of Varkala was the best ending this 2 weeks travel itinerary Kerala. I had travelled through India for a month. I had started about 4 weeks earlier in Delhi and had travelled through a part of Rajasthan … And now I was in a lovely resort in Varkala.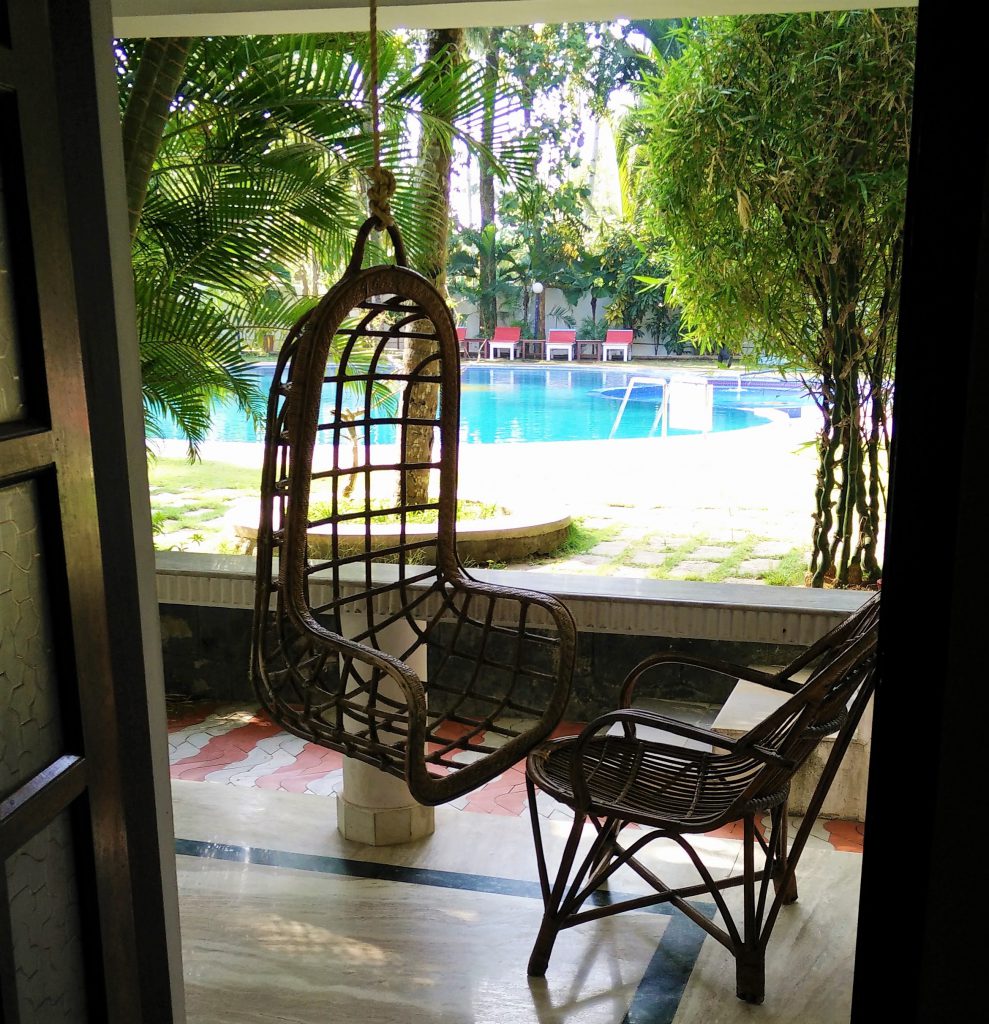 I had a lovely little house by the pool of Akhil Beach Resort in Varkala 🙂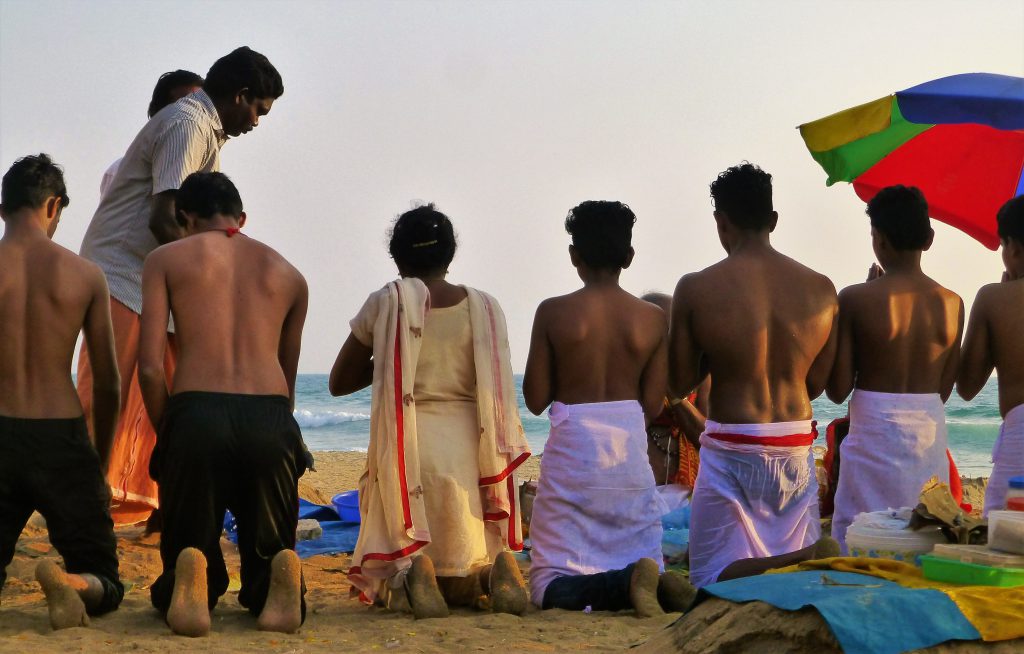 Every day I walked the stretch to the sea and enjoyed the peace but also the Indian hustle and bustle 🙂 Of course I also walked to the end of the beach, Papanasam beach. The last part of the beach where daily, early in the evening, the Hindu rituals take place.
So impressive to see.
Want to see more about Puja on the beach of Papanasam?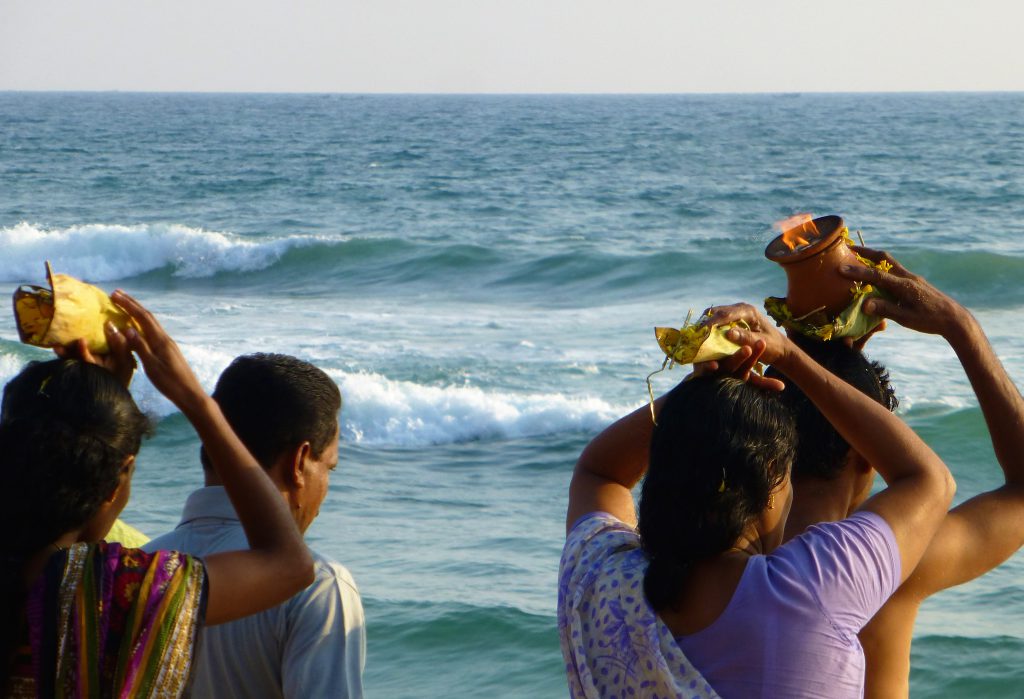 Of course there are also Hindu temples to visit in the area, I visited the Janardhana Swami Temple. This is within walking distance from Papanasam beach, on the right side of the street, across a pond where one can wash oneself in. This pond belongs to the temple.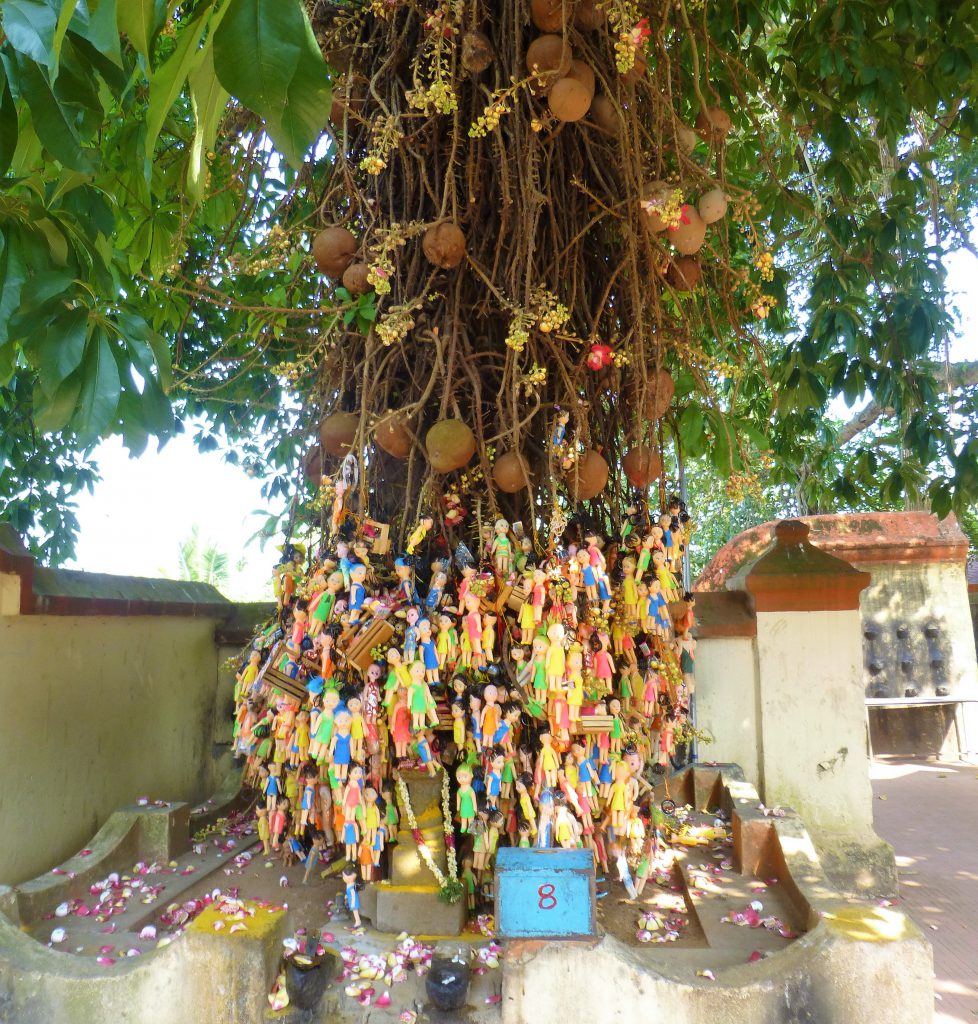 I read about a tree with all the dolls that would be at this temple,
I was curious about that.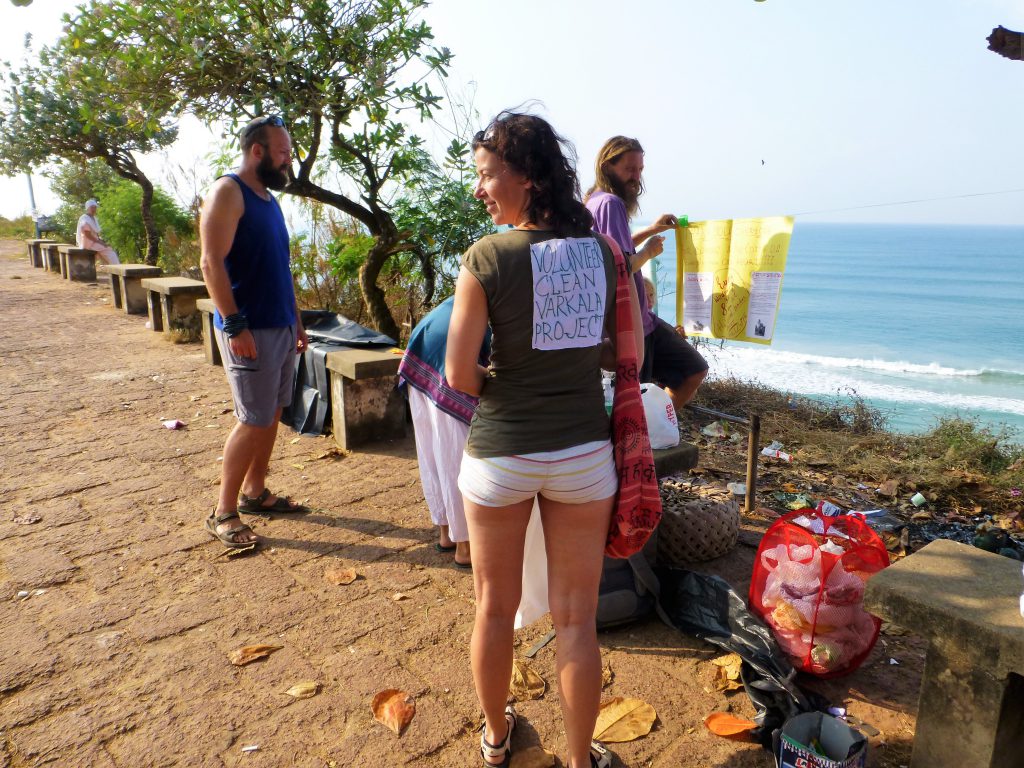 I also came across a pinned paper on a tree with a call to clean up the mess. I had time for that! Many Indian people declared us crazy… But you have to start somewhere, right? Setting a good example instead of just being the polluting tourist…
But most of all…
It was time to relax 🙂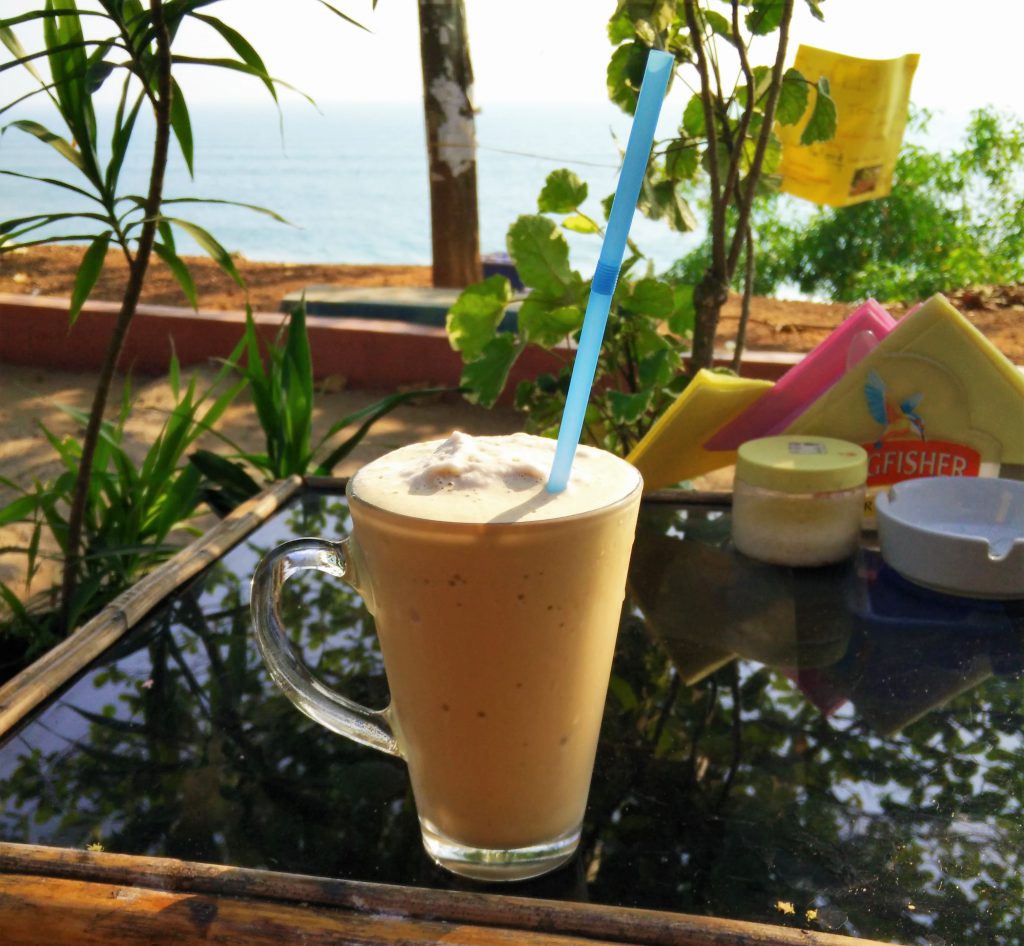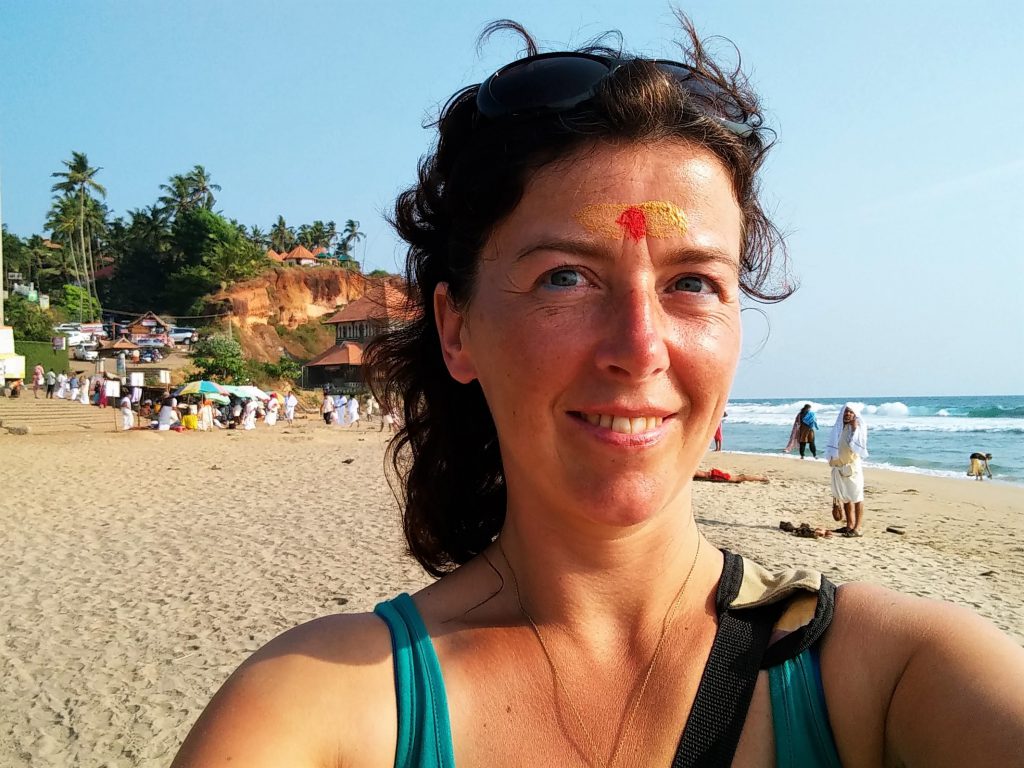 Walking on the beach of Papanasam I could look back on a great trip through Kerala. I had seen a lot, experienced a lot and coulc handle normal life again with that memory for a while 🙂
Do you want a 2 week itinerary through Kerala?
I booked this trip through my local travel agent in Delhi.
Latif arranged it all very well for me and could also be reached during the trip if something didn't quite suit me. He was often able to change it last minute for me. Ask me for his contacts if you want to arrange a trip too!
I can recommend booking your trip locally. This way you get to locations that are not visited by all western tourists and you get a unique experience that is more local than most tours you can book in the Netherlands.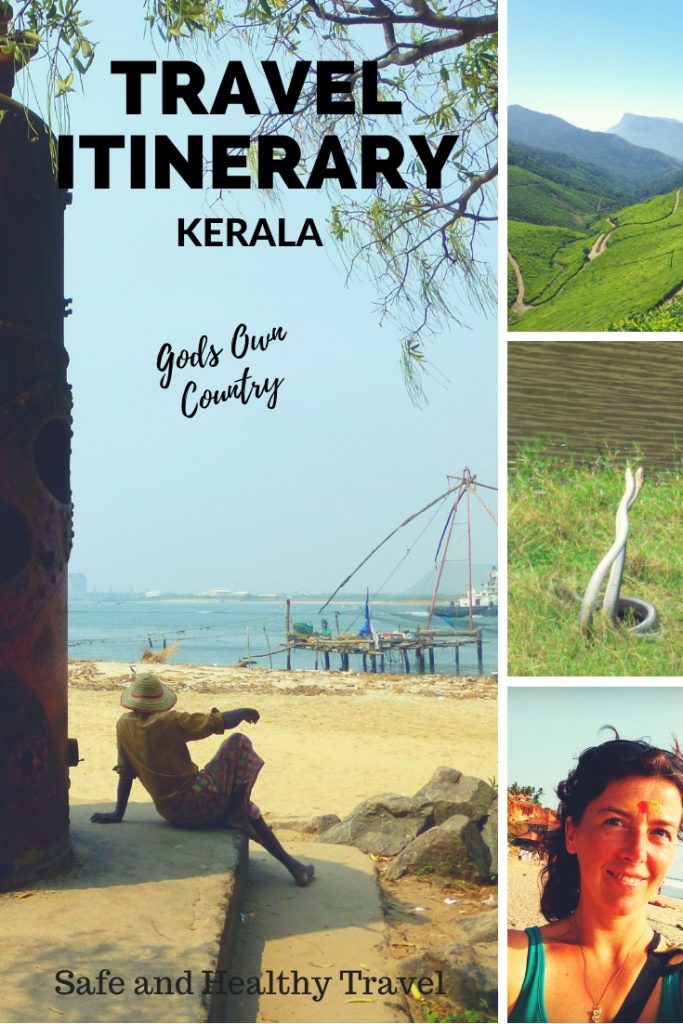 Want to see more about my trips in India?
Complete Travel Guide to Mumbai
Climbing Thajiwas Gletsjer – Kashmir
Dive into the Streetfood culture of Mumbai
Lunch at Ram & Sarda just outside of Pushkar
Can I give you some tips on solo travel in India as a women?
I hope you love this world as much as I do!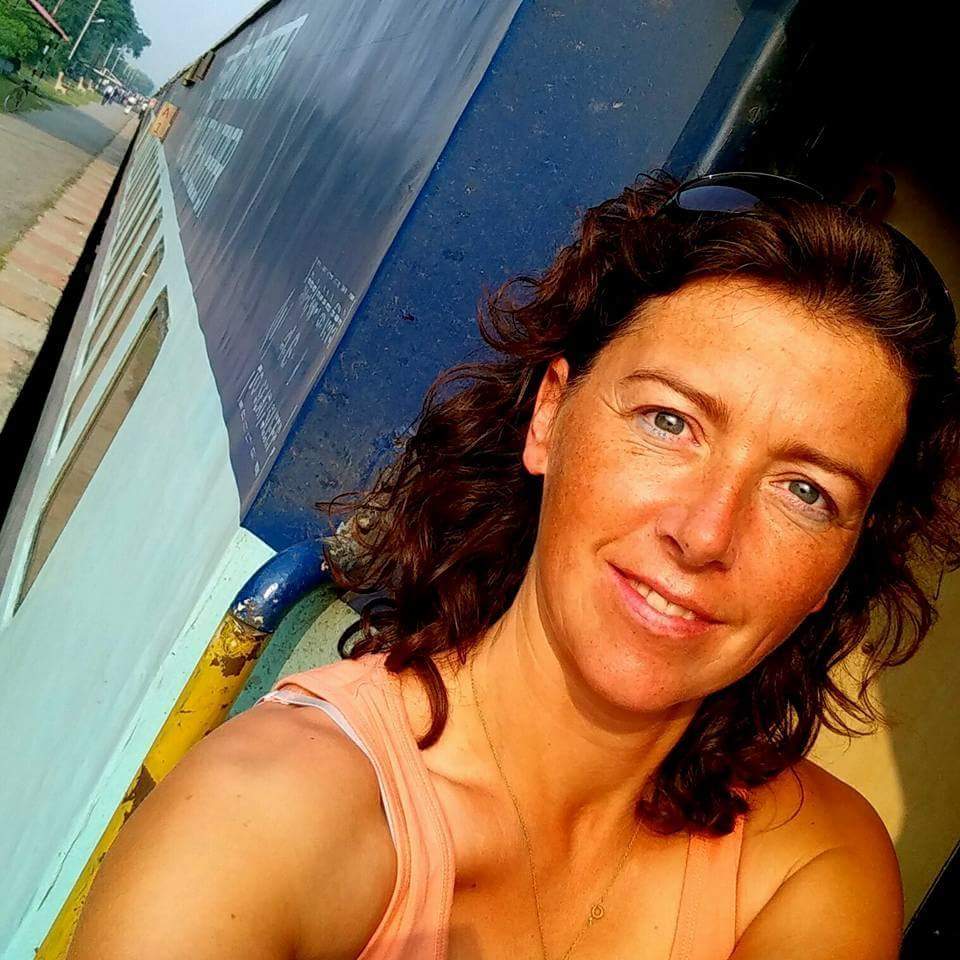 Jacomijn is een politieagent uit Nederland die jou graag laat zien hoe je veilig, actief en gezond de wereld kan over reizen. Safe and Healthy travel is a MUST